Alaina and Ryan have been planning a Ouray adventure wedding, with their wedding website letting guests know "We will be getting hitched at the top of a mountain!" As everyone piled into jeeps the couple had rented, there was a lot of talk about how this was "perfectly them" and I loved how they and their guests embraced the adventure.
Their ceremony was a sweet celebration of everything that makes their relationship great, and celebrating the friends and family that give their relationship strength. The bond between all the guests and these two was palpable as they stood above the alpine lake and promised to help Alaina and Ryan through life and marriage. Many of the guests raised their hands in an acknowledgement of how many in the party were married more than 30 years. The love and dedication surrounding these two as they made their vows to one another was such an amazing thing to witness.
Of course their pup Mello was the Best Dog in the wedding party and stood at the front with them, getting almost more excited to see Alaina walk down the aisle than Ryan – haha! We finished the ceremony and photos at the mountainside location, before heading back down into Ouray for the reception at the Beaumont. It would not be an adventure in the mountains without a little hiccup, wherein one of the jeeps needed towed to flat ground to get started, and we obviously had to take photos of the shenanigans. All worked out perfect in the end, and we even beat the afternoon monsoon storm that is bound to happen in the mountains in July/August!
Alaina and Ryan, thank you so much for inviting me along on your Ouray adventure wedding! Take a peek at some of my favorite moments from the day: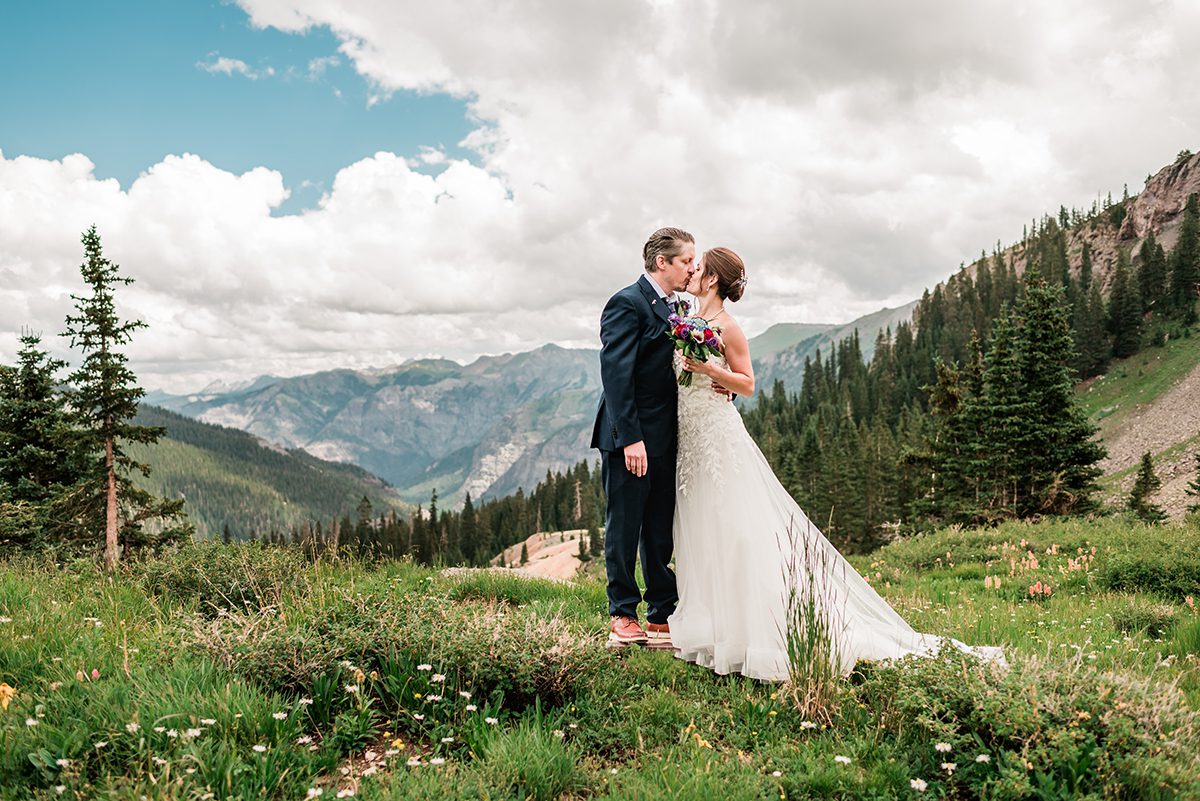 Wedding Vendors:
Venue: The Mountains & Beaumont Hotel
Hair/Makeup Artist: Salon Envy
Dress Boutique: Dora Grace
Dress Designer: Morilee Madeline Gardner
Florist: Little Bucket of Flowers
Cake/Desserts: Afternoon Delight Bakery
Caterer: Mountain Rose Catering
Rings: Rocky Mountain Goldworks in Fort Collins
Transportation: Switzerland of America