Colorado elopements seem to be the latest big thing, and I can safely tell you that I believe eloping is the best way to get married! The more popular parts of the state, though, can be overrun with other couples also eloping at the area's most sought-after mountain peaks, even at sunrise or sunset. If you're looking for an incredible place to elope in Colorado, but you want ultimate privacy, the Grand Mesa is sure to provide that privacy for you! This post will cover everything you need to know about how to elope on the Grand Mesa:
What is the Grand Mesa?
The Grand Mesa lies to the east of Grand Junction in western Colorado. As stated on the Visit Grand Junction website, "Like most other mesas, Grand Mesa is wider than it is tall. The formation's top layer is hard basalt and was formed about 10 million years ago, and it rests on layers of shale and sandstone. The softer layers were eroded over millions of years by the Colorado and Gunnison Rivers."
The Grand Mesa is actually the tallest flat top mountain in the world. Yes, the world! It is home to over 300 lakes, and has an elevation of 11,000 feet. On the slopes of the mesa you'll experience aspens and pines, while the top is mostly pines and tundra. Powderhorn Ski Resort is the mountain's downhill skiing hub, while the top of the mesa offers tons of nordic skiing tracks.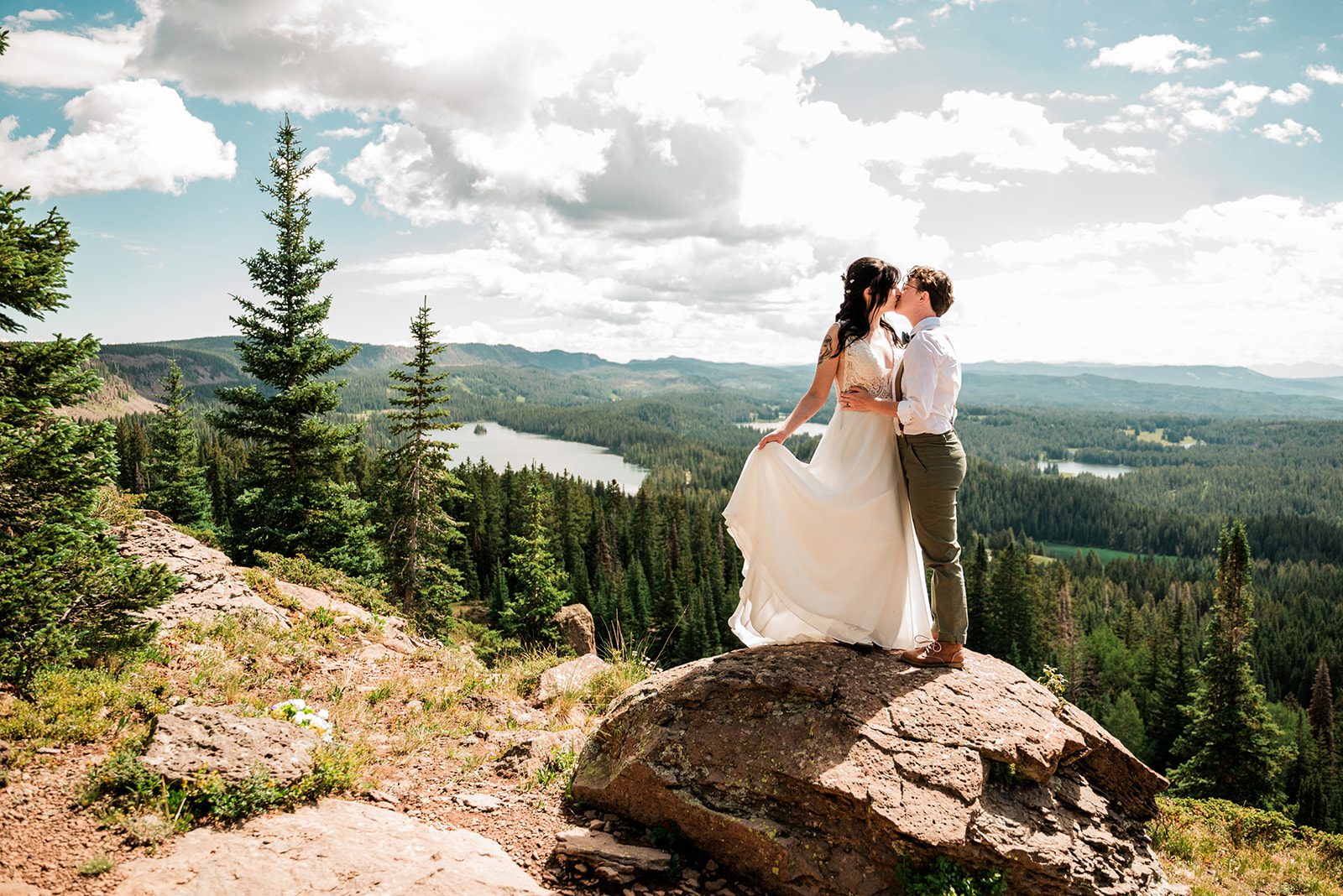 Getting to the Grand Mesa
If you're coming to the Grand Mesa from out-of-state and flying in, the nearest airport is Grand Junction. It is a small airport, though, and you'll most likely have a connecting flight into it, which can add to the cost. The closest international airports are Denver and Salt Lake City. From there you'll take Interstate 70 toward Grand Junction, getting off east of the valley and traveling up the smaller highway that crosses the mesa.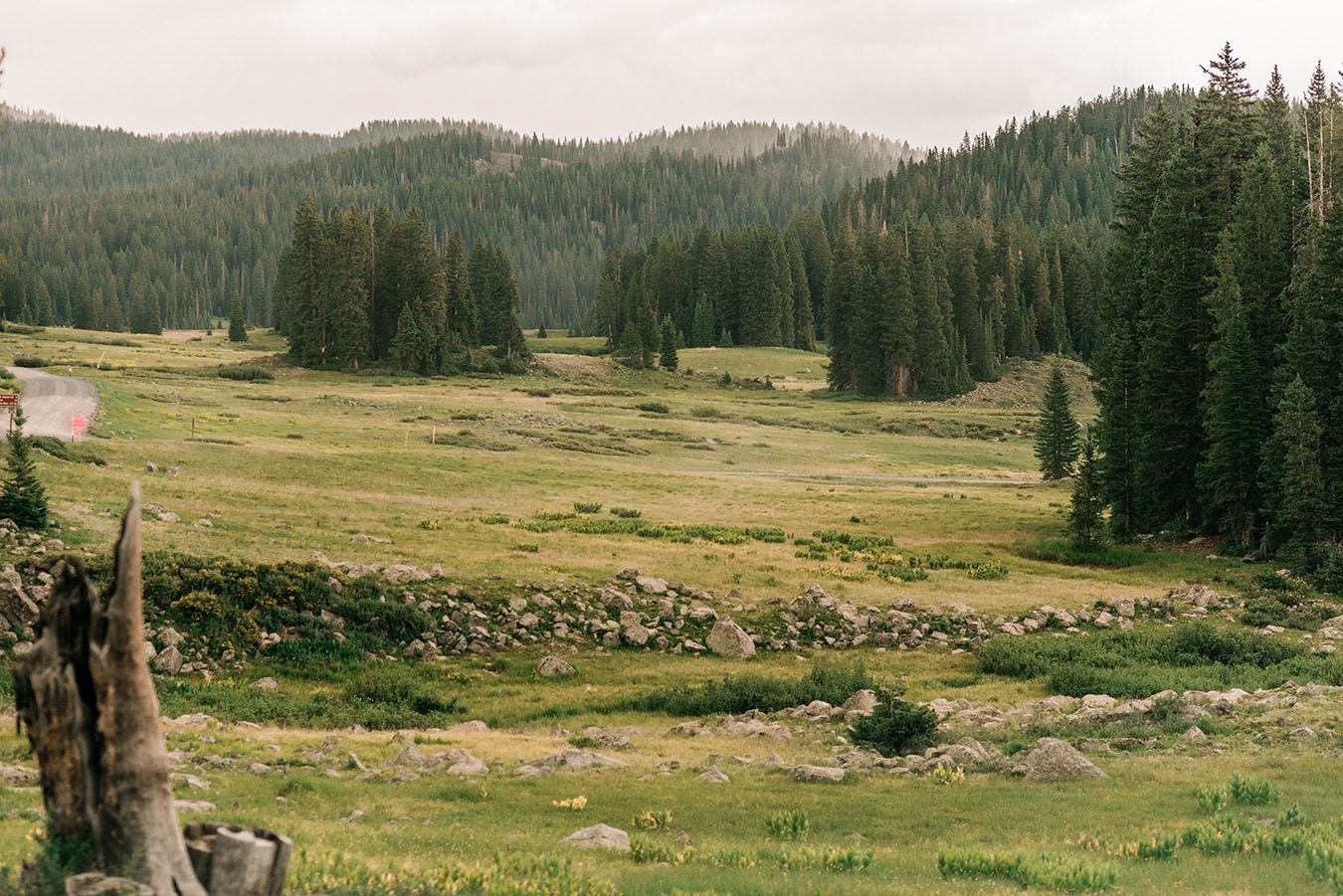 When to Elope on the Grand Mesa
The Grand Mesa remains open and active year-round, from summer paddleboarding, camping and hiking, to winter skiing and ice fishing. There is no wrong time to elope on the Grand Mesa, but it's important to know what you're getting into before planning on a certain season.
Summer on the Grand Mesa
Summer offers cooler temperatures than the high desert Grand Junction area, often topping out in the 80's during the day, and cooling down to the 60's overnight. The summer is the time to access the entirety of the mesa, including the more rugged back roads that offer the most private backdrops. Summer is also wildflower season, with the most amazing wildflowers you'll ever see peaking in mid-to-late-July typically!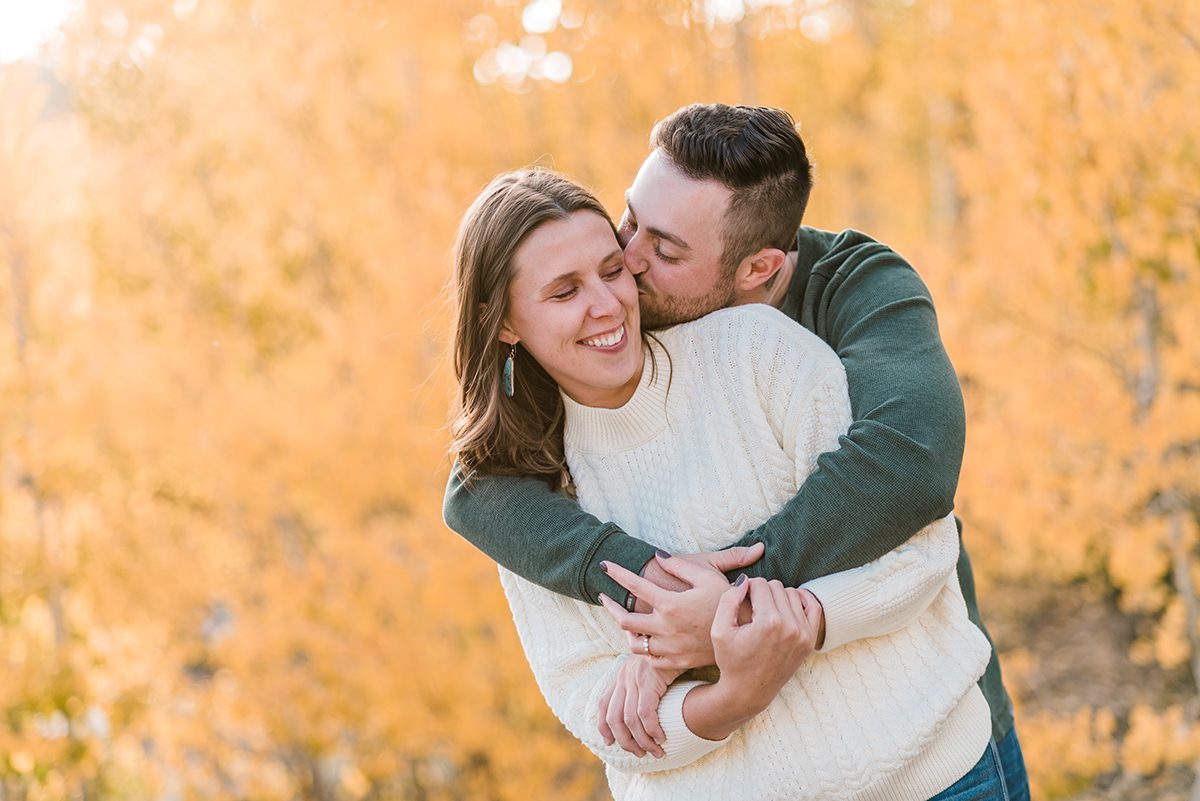 Fall on the Grand Mesa
Fall at 11,000 begins earlier than most of the state. The aspen trees along the slope of the mesa typically begin to turn yellow and orange in mid-September. The area's "color weekend" – the time most likely to have peaking colors – is the last weekend of September each year. It is the best guess for colors, but it does come with more people visiting the mountain. If you're looking for privacy, a weekday near that weekend is the better option.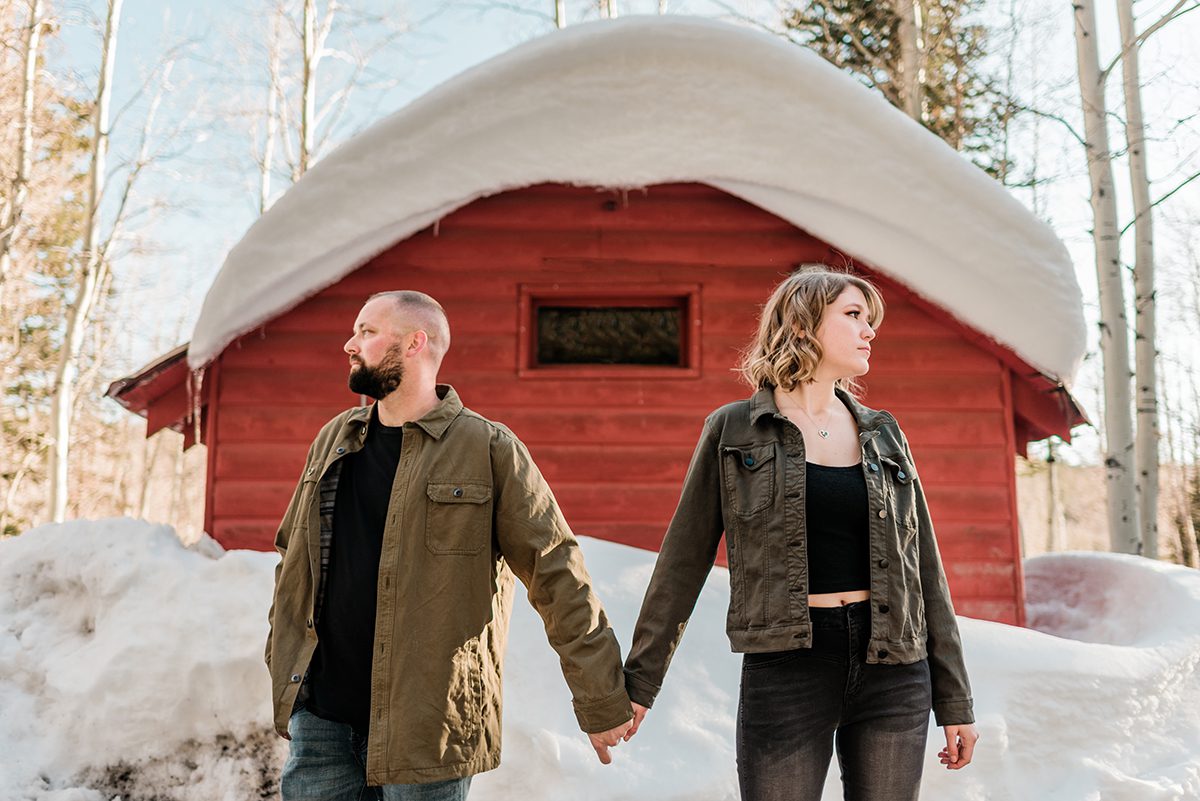 Winter on the Grand Mesa
Winter brings snow to the Grand Mesa, as early as October typically. Much of the mesa shuts off to traditional vehicles in the winter as roads become covered by several feet of snow. If you have access to snowmobiles, that can be a handy way to gain access to these more secluded areas, but the mesa is generally much less busy in the winter overall so it's not a necessity. Powderhorn Ski Resort offers downhill skiing and the top of the mesa has dozens of nordic skiing tracks if you're looking for recreation. The pine trees covered in snow make a beautiful backdrop for a winter wonderland elopement!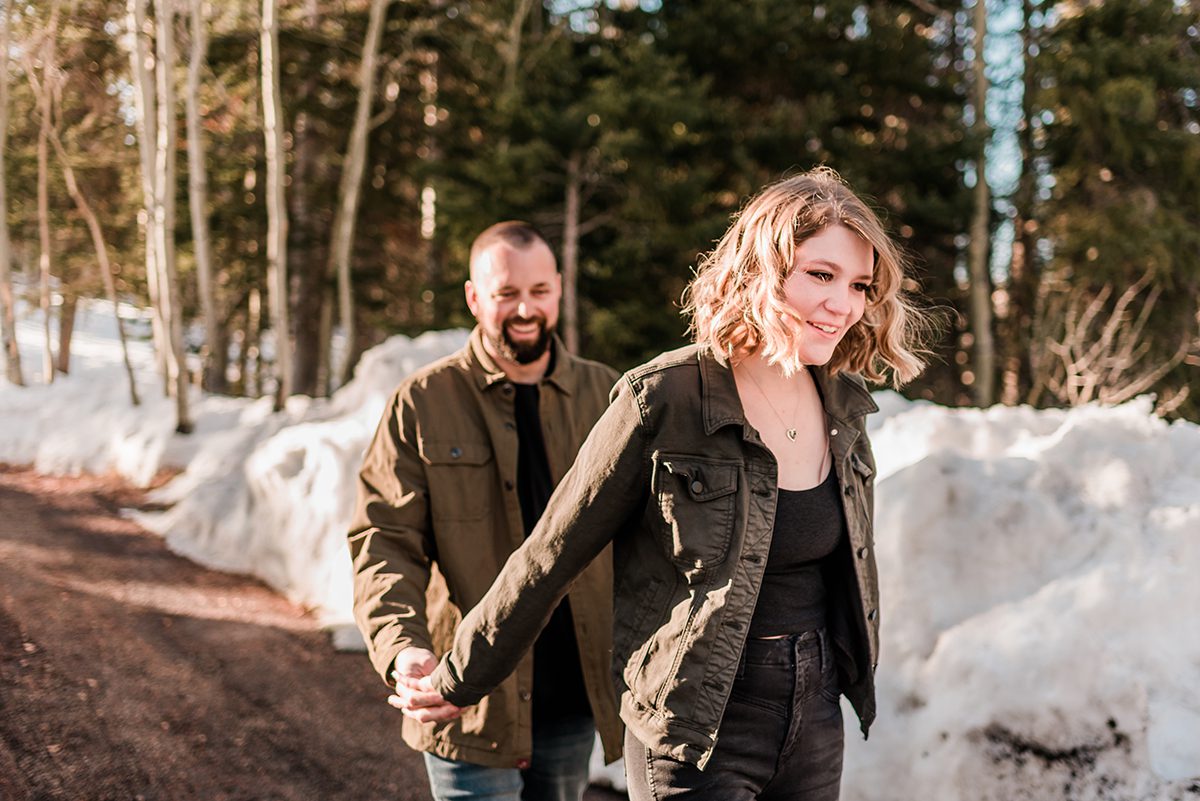 Spring on the Grand Mesa
Spring is probably the least popular time to elope on the Grand Mesa as it is locally known as "mud season". As the snow melts and spring rains come through, the area is muddy and harder to navigate by car or by foot. If you love the vibe of Scotland in the rain, though, you're sure to get privacy and fewer crowds in this season!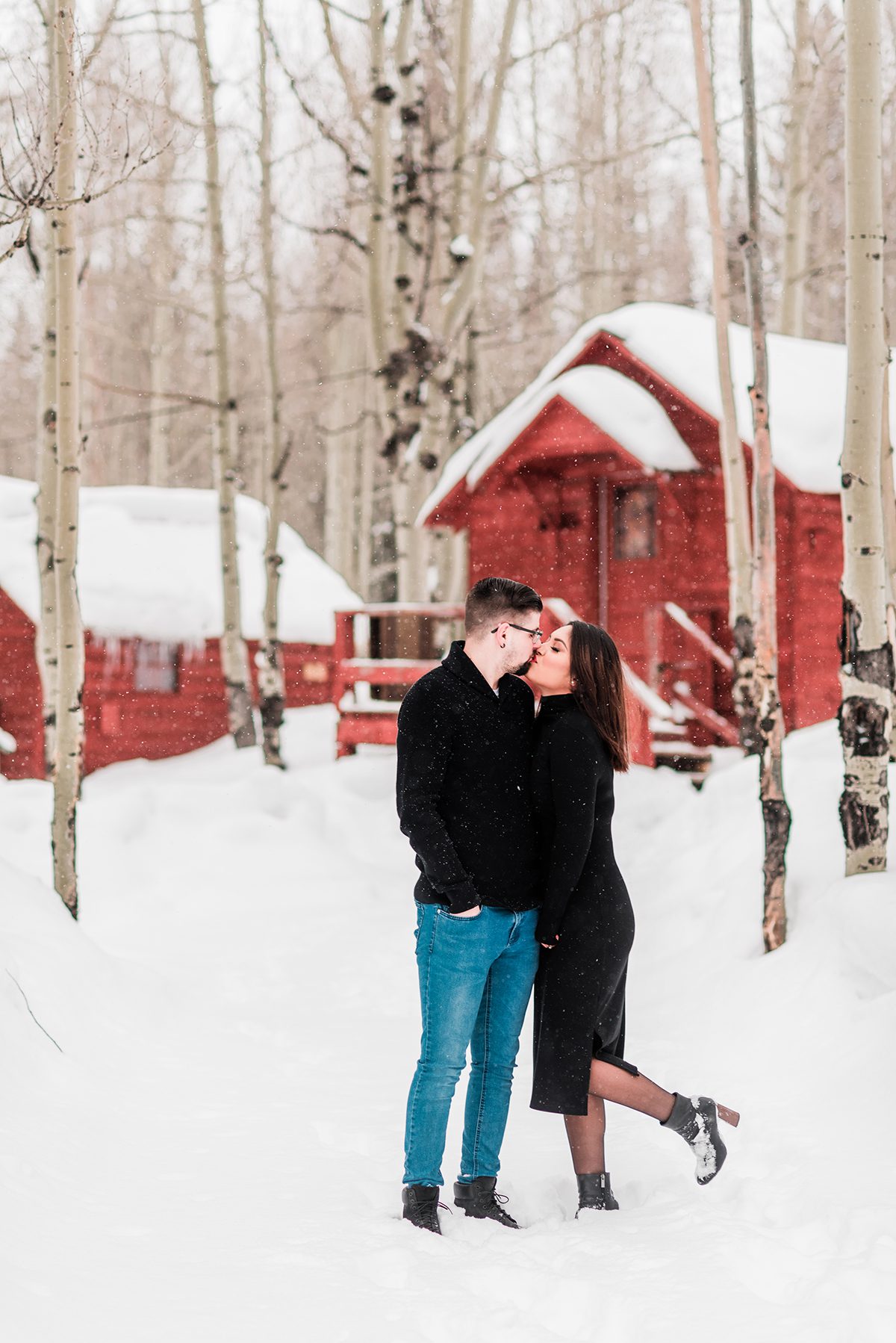 Where to Elope on the Grand Mesa
Mesa Lakes Lodge
This lodge area is one of the most popular spots to elope on the Grand Mesa. With cabins for rent, a lodge that serves food and drinks, and multiple lakes on site, there is the most "bang for your buck" at this spot. If you want to rent the lodge or the lawn for your ceremony, there is a fee involved, but if you're just exploring the lakes in the area there's no permit required.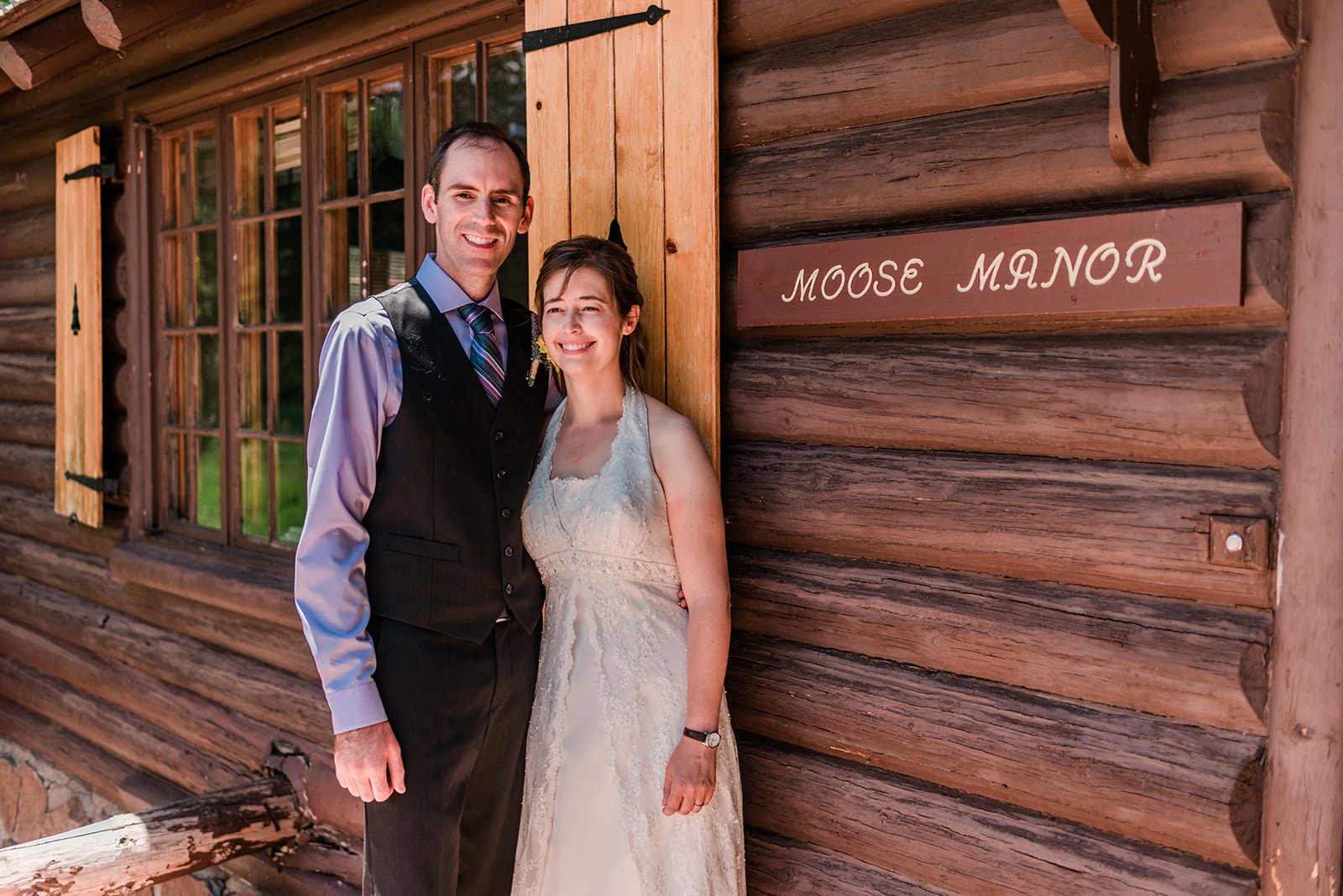 Forest Ranger Cabins
These cabins can be rented and come with a large lawn to get married on, with some incredible views and usually amazing wildflowers in the summer! There is a fee to rent the cabins, but no other permits required. There are also a few other lakes in the area, and the aspen trees make for great fall colors in the autumn.
Island Lake
This lake is one of the more iconic lakes on the Grand Mesa. It has a campground nearby that is great if you wish to camp or have others camping with you for a "reception" of sorts, or there is a small set of cabins nearby to rent as well. You can paddleboard or kayak on the lake, and there's lots of great hiking nearby. This lake is best used in summer as it's hard to access in winter, and there's not really any trees that turn colorful in the fall.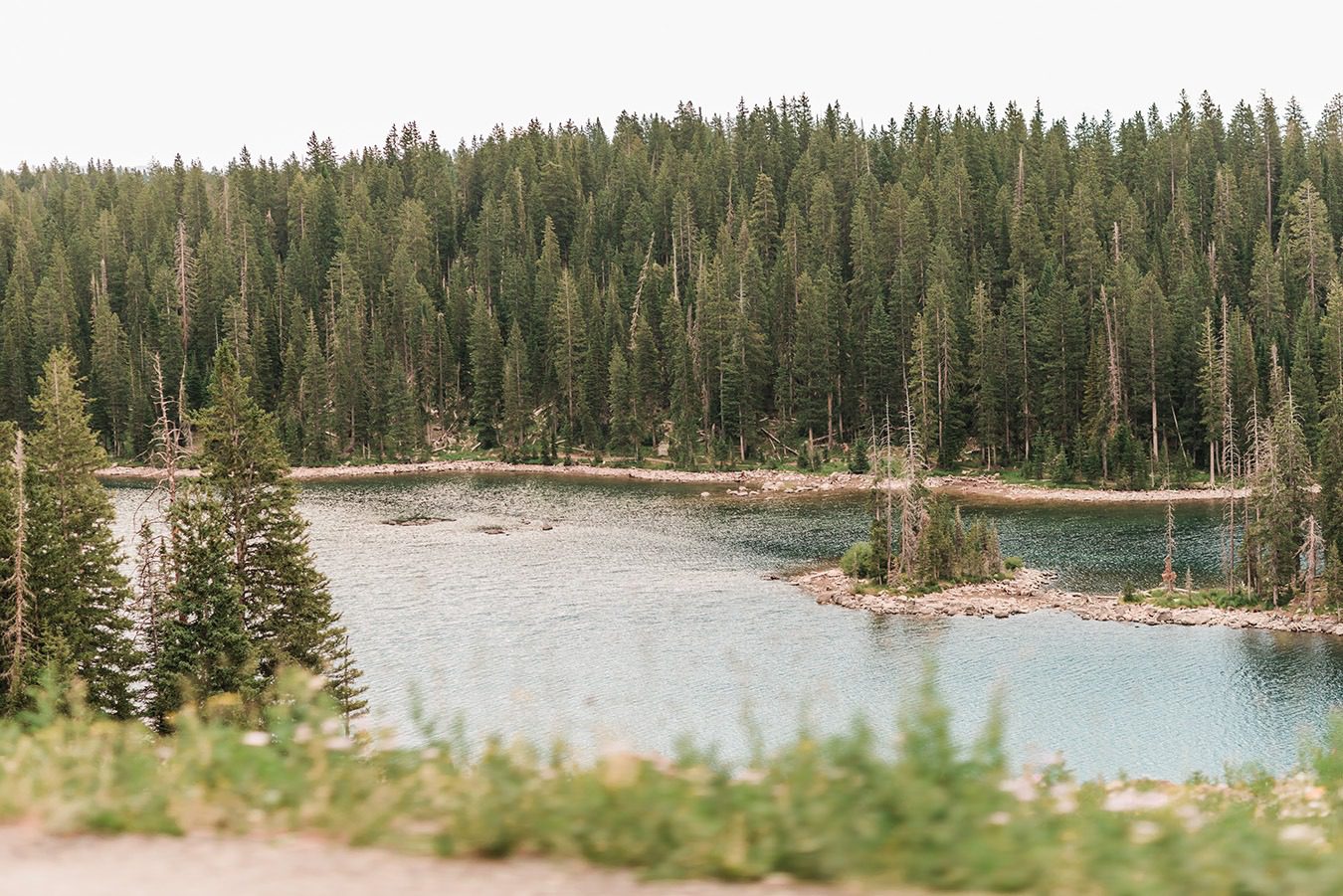 Vega Lake
This is the lowest elevation place to elope on the Grand Mesa. It has many cabins and vacation rentals you can stay at, though, and being a little lower elevation means there are great trees for fall colors and less snow later in the season.
Powderhorn Ski Resort
If you're wanting to bring some guests, or you just love skiing enough to include it in the theme of your day, Powderhorn could be the perfect spot for you. You can rent out the main building or just the smaller restaurant on site if you need a reception space, and they offer condos and tiny homes for lodging if that's more your need. You can take the lift up for photos among the aspens with a view in the summer.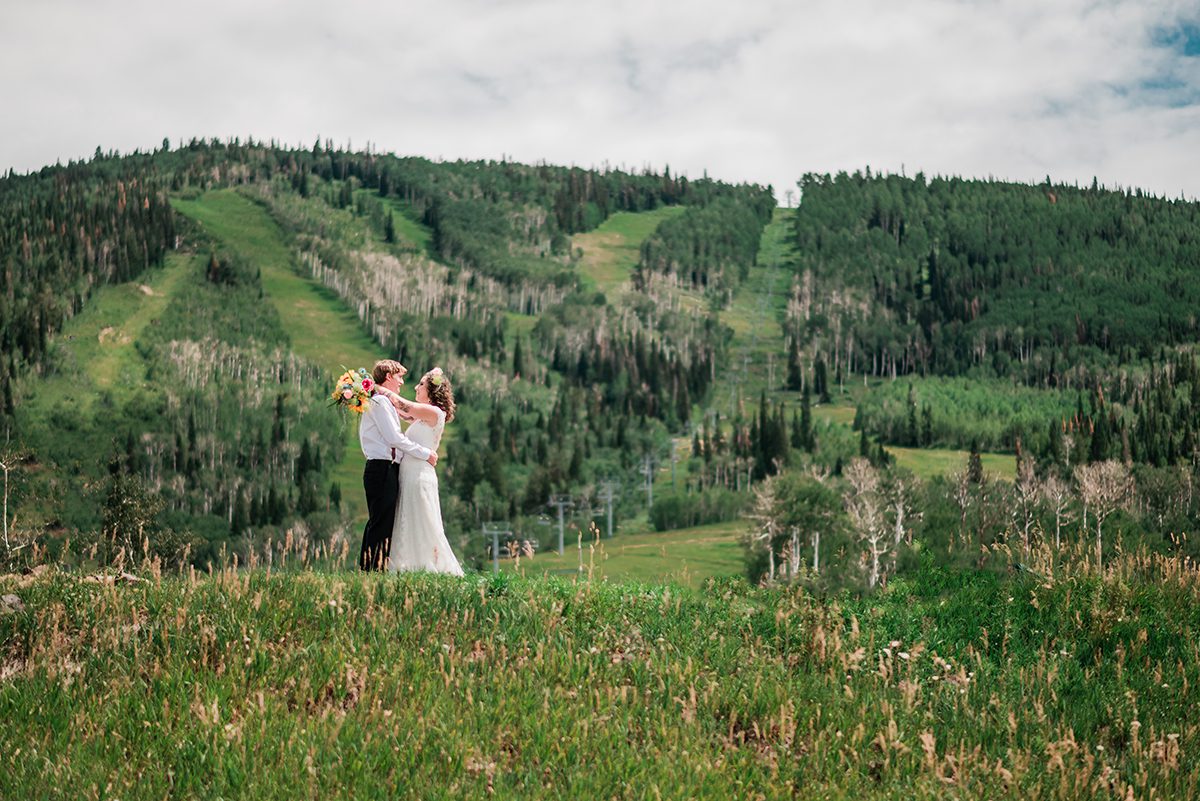 Land's End
If you want a backdrop that feels like standing on the edge of the earth, Land's End is the spot for you. With views for miles and miles, you can't get a unique backdrop like this anywhere else. There are wildflower fields and a historic observatory building nearby as well. This area is hard to access in winter, though, so plan for a summer elopement here.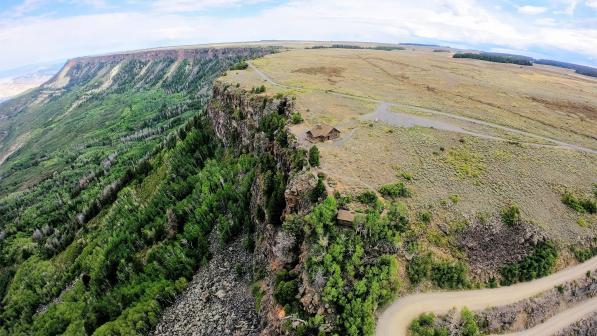 Lost Lake
If you're looking for a really cool and fairly remote lake to elope at, and you're not afraid to hike a ways to get to it, Lost Lake might be for you. There could be others at the end of this hike, as it's a fairly well-known spot, but the views are gorgeous. It's a great little hike too, if you want a hike for your elopement day!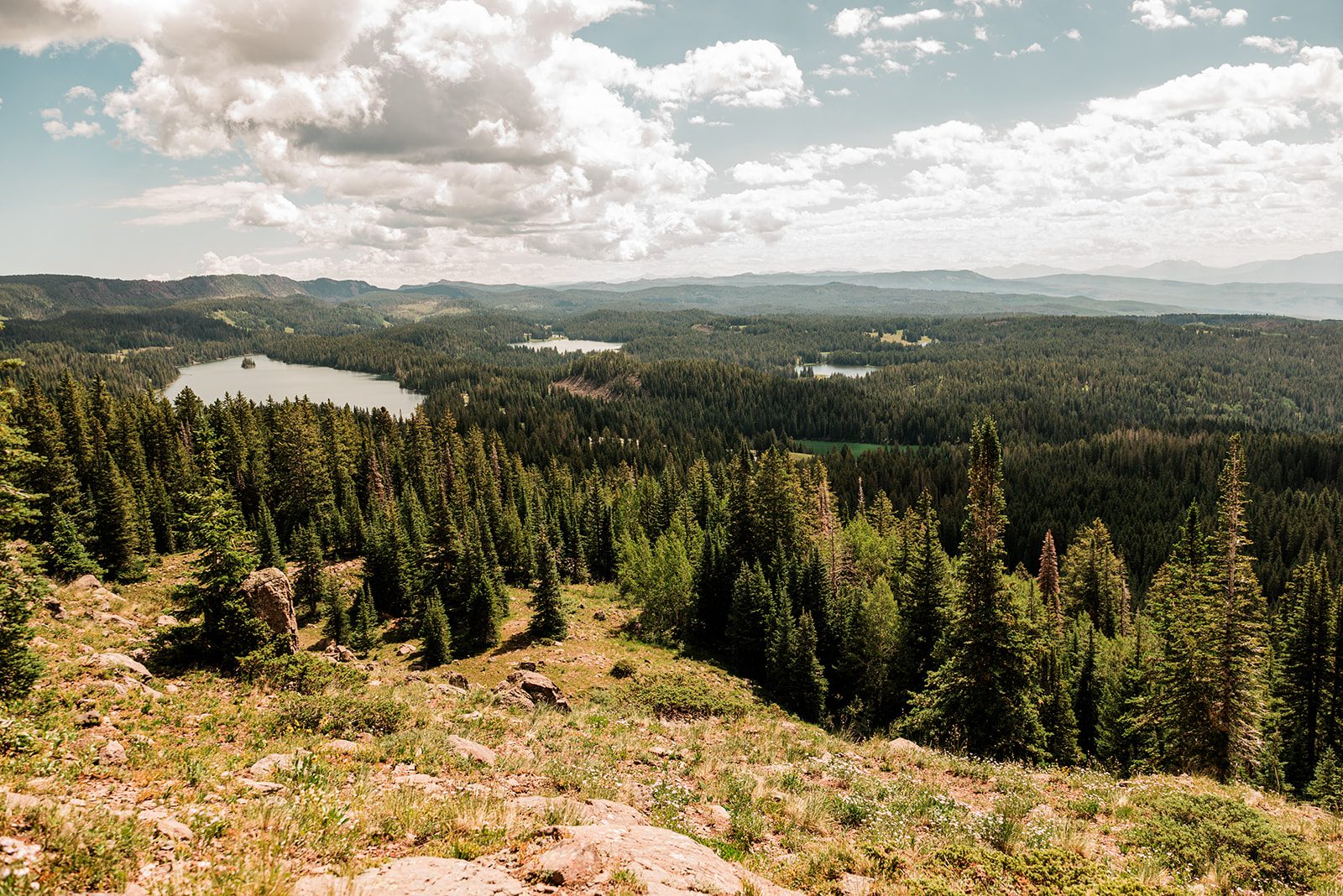 Overlooks
If you're looking for accessible views, there are many overlooks along the top of the mesa that offer little-to-no hiking, and some with fully paved, wheelchair-accessible paths that give you great backdrops without needing anything fancy to get them.
Remote Lakes
If you're seeking ultimate privacy, there are hundreds of remote lakes that take driving a while on back roads to get to. These are best accessed in summer or early fall before they become snowed in, but you'll have access to Scotland vibes, ultimate seclusion, and a more wild feel for your elopement on the Grand Mesa here.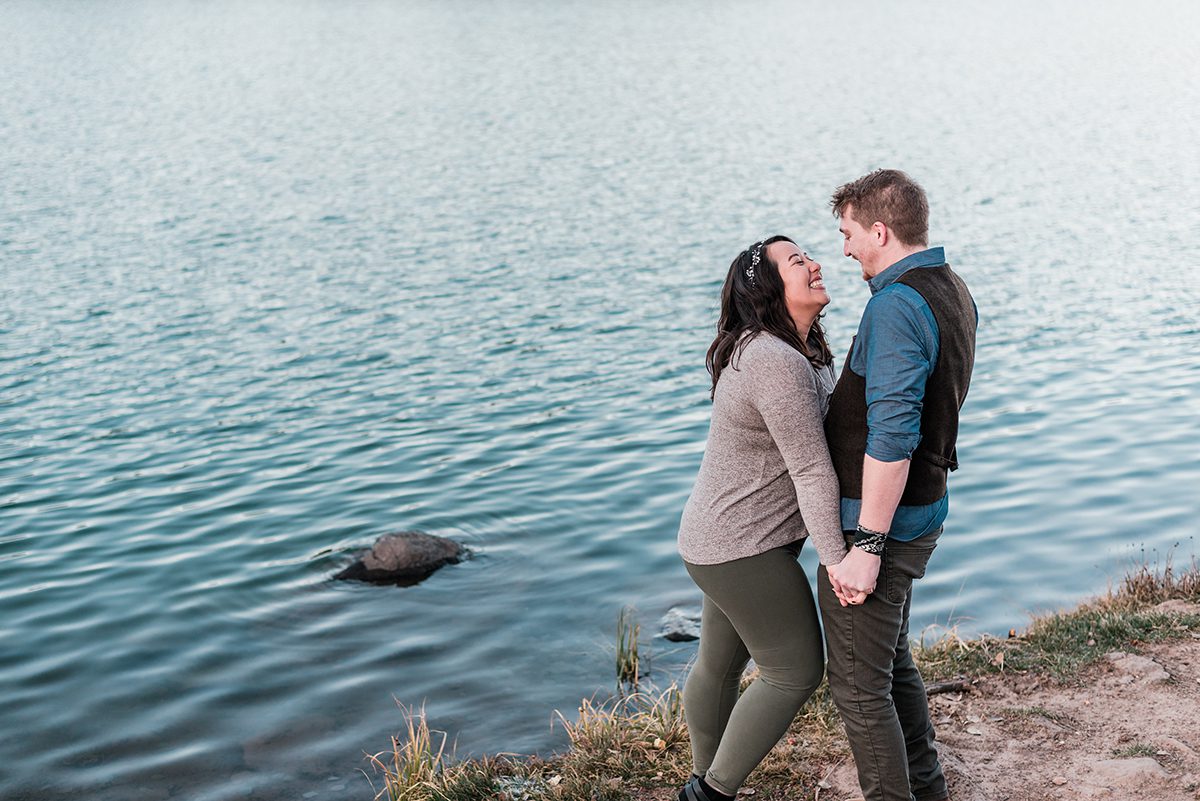 Forest Service Roads / Dispersed Camping
If you're not looking to go far up back roads on the mesa to remote lakes, there are plenty of forest service roads and dispersed camping around the more central areas of the mesa that offer some privacy. You'll need high clearance and 4WD is recommended to go down many of these more rough roads, but that helps keep them more private.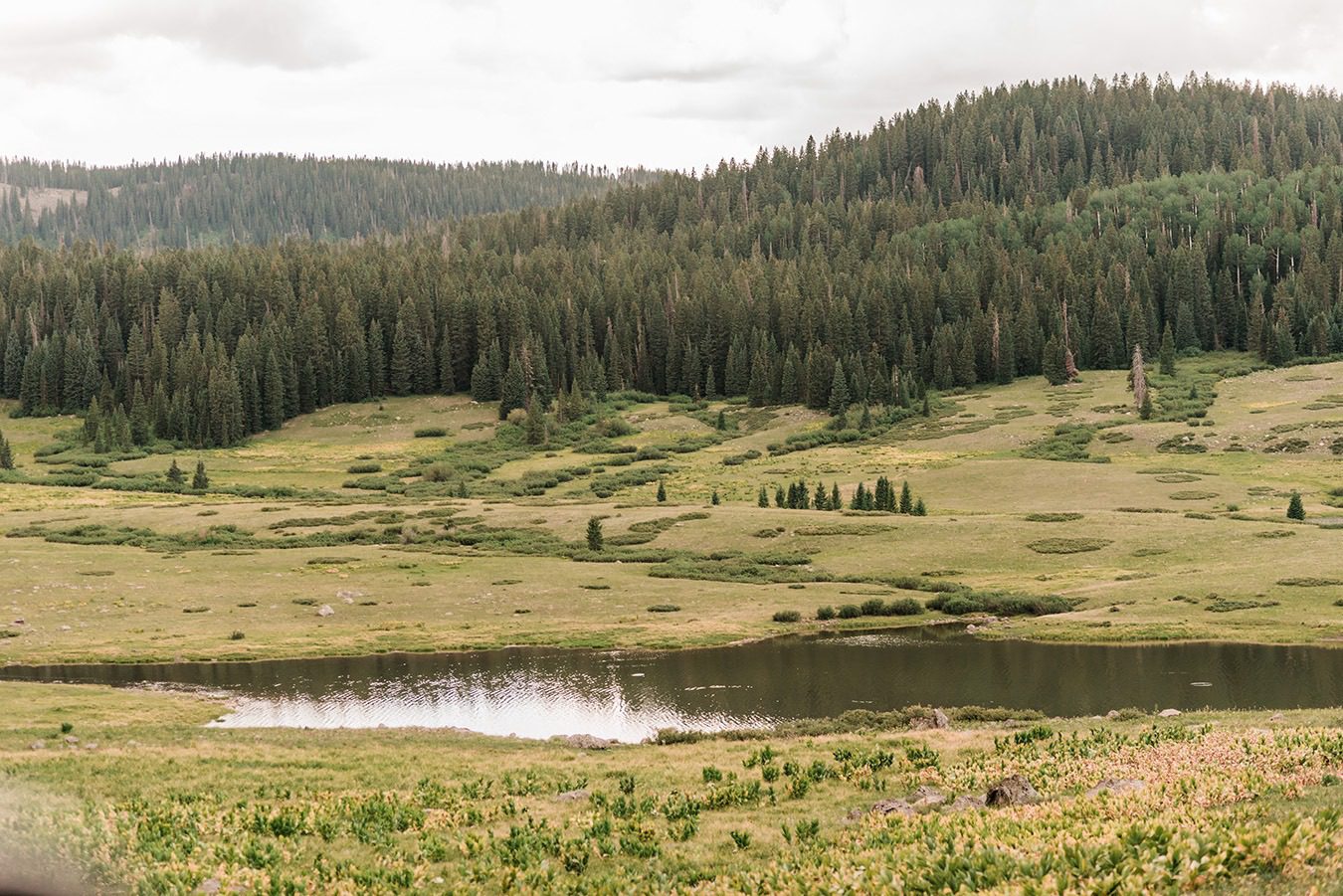 How to Elope on the Grand Mesa
Permits
The Grand Mesa is overseen by the Grand Mesa National Forest office. If you're having a small gathering of under 75 people, there are no permits currently required. Some spots, as mentioned above, require rental fees or are privately owned and may require a fee through the owners, though.
Parking
Parking on the Grand Mesa can be limited in spots. If you're eloping at a lake, there is likely some day use parking that you can use. Be advised that the National Forest does charge day use fees for these areas, so bring cash! Carpool when possible.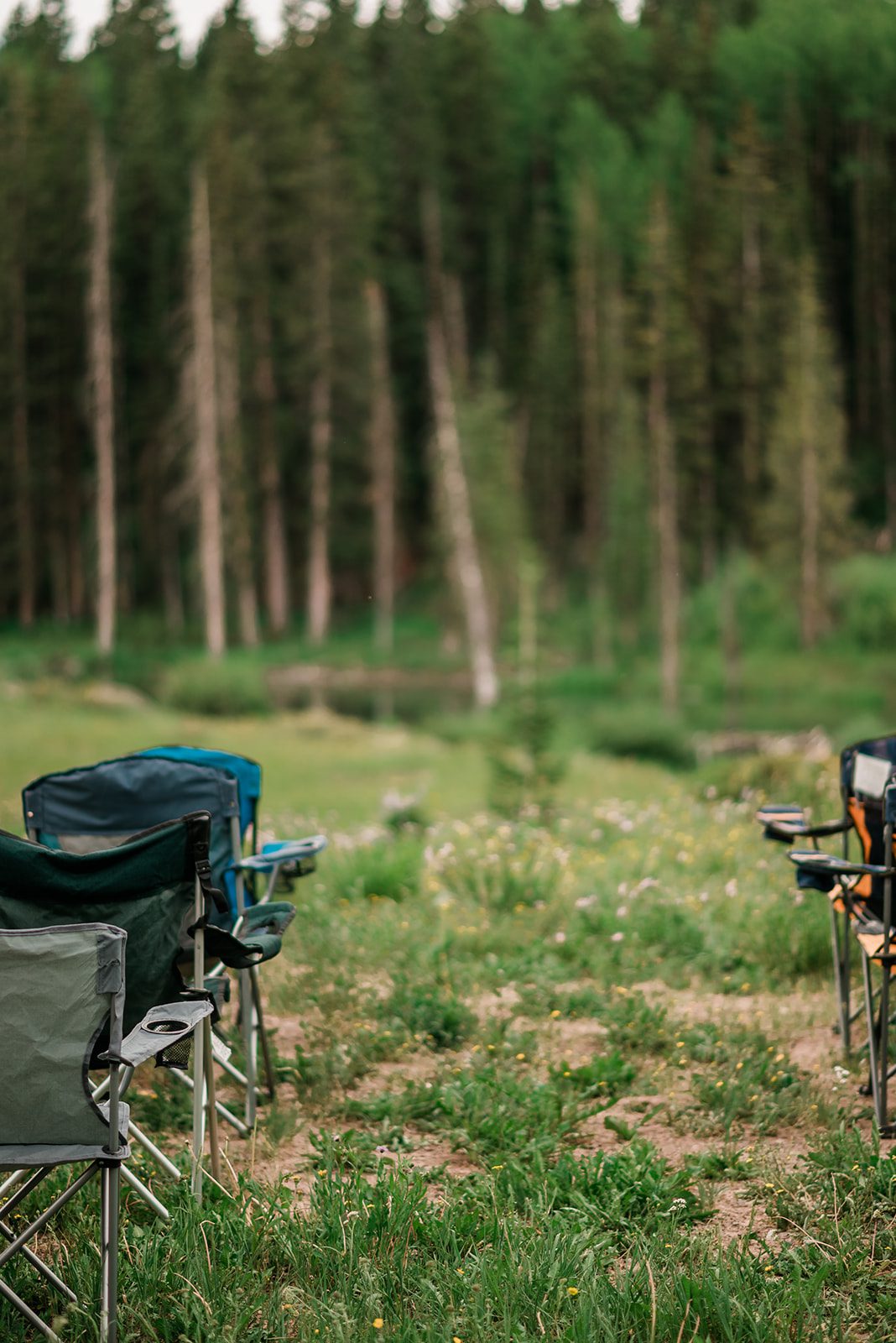 Elevation
The elevation of the top of the Grand Mesa is 11,000 feet. If you're coming from sea level, or even just the Denver area, plan accordingly to acclimate to this new high elevation! Being a flat top mountain makes it harder to notice that you're at high altitudes, but your body will feel it. Bring sun protection and plenty of water. Plan to come a day early to adjust.
Bugs
In the summer, the Grand Mesa is known for being quite buggy. Bring plenty of bug spray and plan accordingly.
Reception
If you're having guests or if you're just wanting a private dinner for the two of you, there are a few great options for hosting a reception or dinner for your elopement on the Grand Mesa. If you're staying at one of the lodges or the ski resort, you'll likely have an easy time planning a dinner or reception there. If not, you'll want to see about renting a vacation rental or having a group of campsites that can act as your reception space. If you're wanting to go above and beyond all that, head down to Palisade or Grand Junction for a dinner at one of the high end restaurants.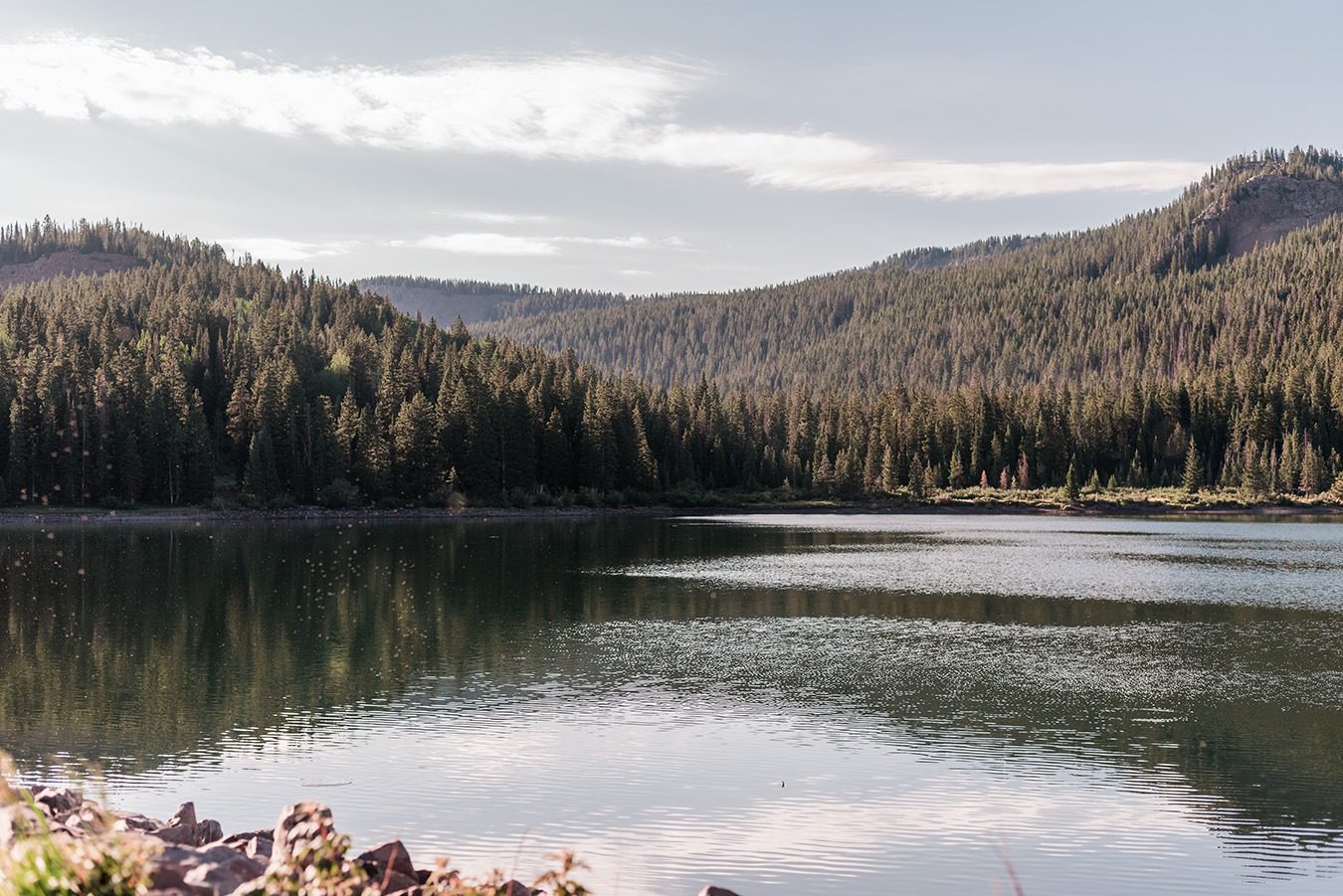 What to Do on the Grand Mesa
There is plenty to do in most every season on the Grand Mesa. Here's a quick list of popular activities for your time on the mesa:
Palisade Plunge
This is the new mountain biking track that allows you to ride from the top of the Mesa down the mountain into the town of Palisade below.
Fishing, Boating, Paddleboarding
Enjoy recreating on the area's lakes. Be aware that many lakes on the Grand Mesa are actually reservoirs – check to make sure the lake you're looking at is one that allows recreation first.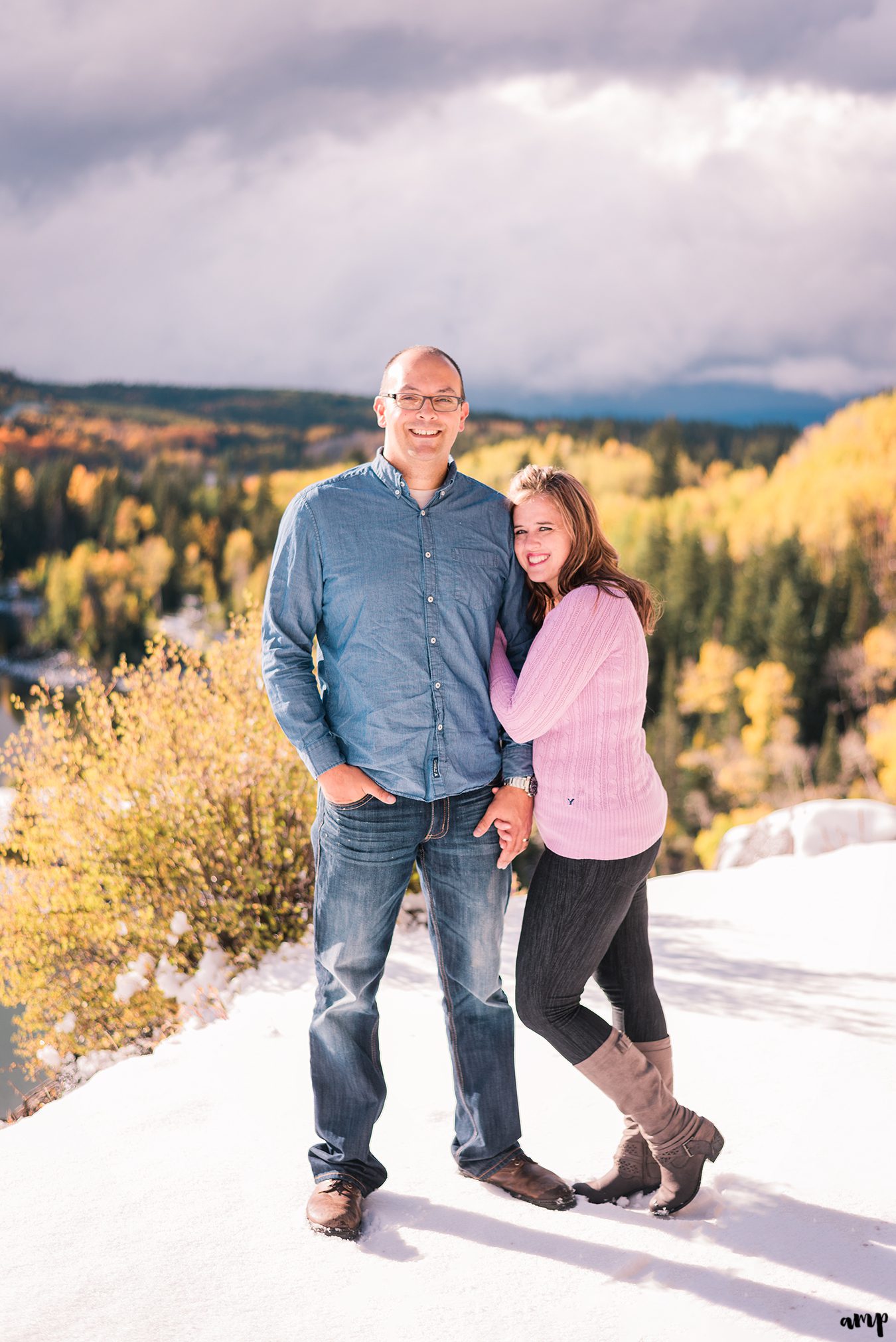 Hike Crag's Crest
This trail allows users to walk along the Grand Mesa's tallest peak. Be sure to go early in the summer, so you don't get trapped on top during our typical afternoon thunderstorms.
Camping
There are many established and dispersed campgrounds on the Grand Mesa. Cobbett Lake is the only campground that allows reservations – all others are first come, first served.
Skiing
In the winter there are many cross-country nordic ski tracks on the top of the mountain, and Powderhorn Ski Resort offers traditional downhill skiing as well. Catch a race of the dog sleds in the winter too!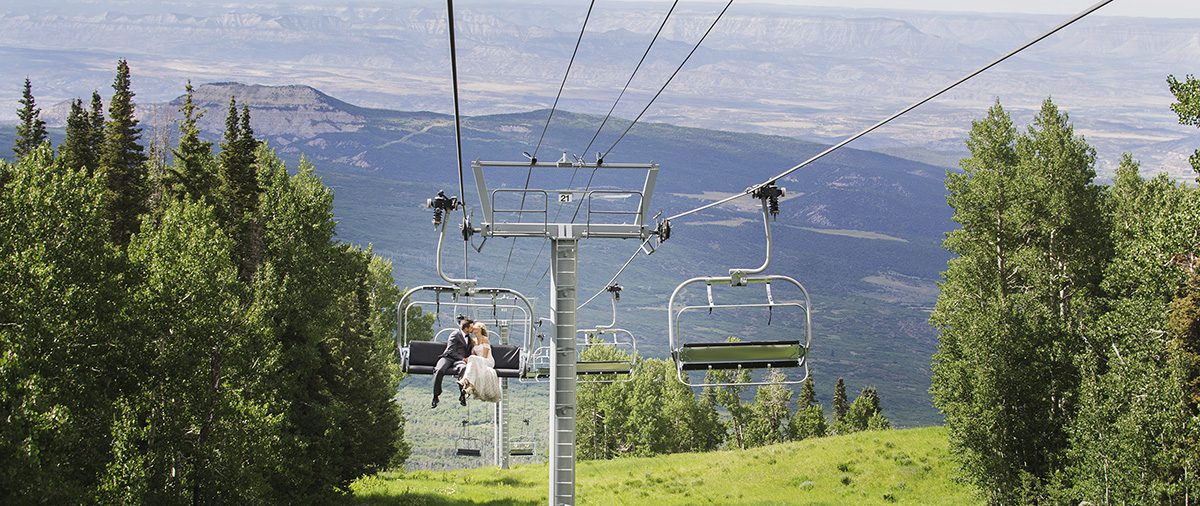 Where to Stay for your Grand Mesa Elopement
There are a few established lodges with cabins for rent on the Grand Mesa that make a great place to stay for your Grand Mesa elopement, especially if you're having guests. You can rent Ranger cabins, or get a vacation rental as well. Other than that, if you're planning to stay on the Grand Mesa, you'll likely be camping. If you want a more established and traditional lodging situation, the town of Grand Junction/Palisade offers hotels and airbnbs, and Cedaredge on the other side of the Mesa has hotels and motels as well.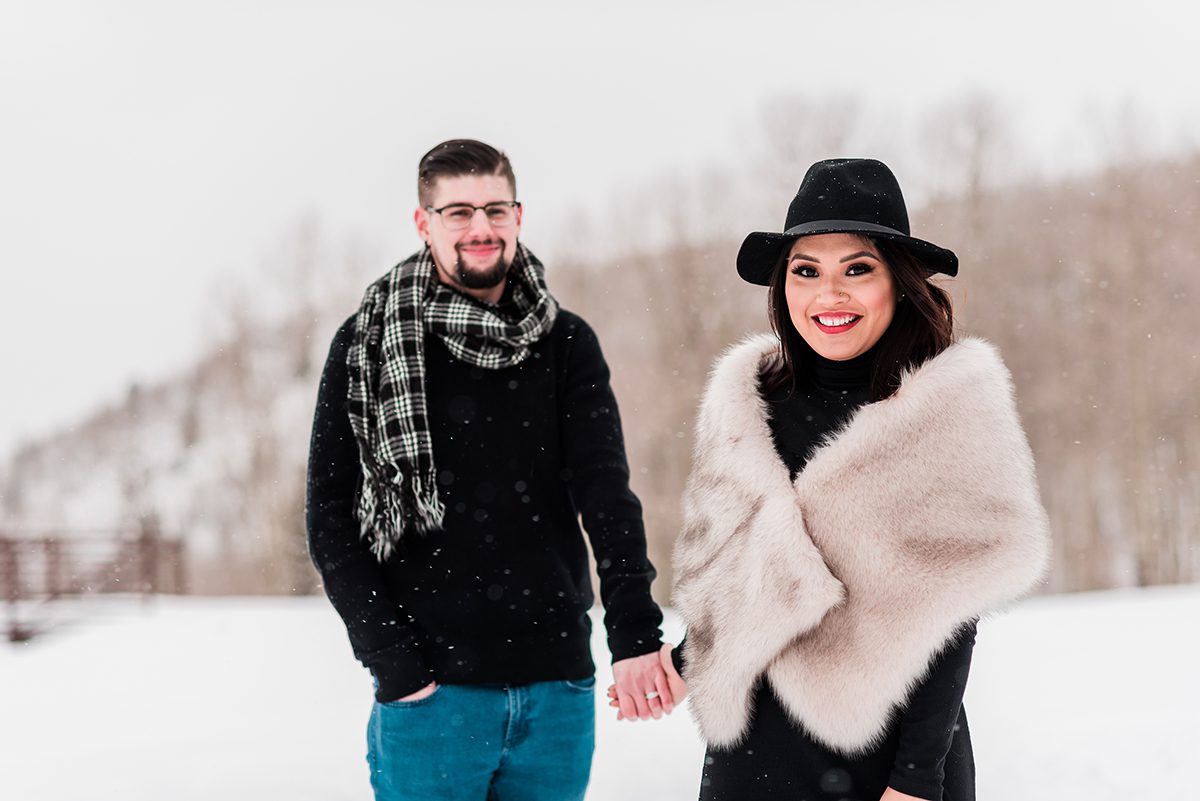 About Your Grand Mesa Elopement Photographer
Hi, I'm Amanda! I'm a Grand Junction local with over 10 years of experience capturing the story and scenery of your celebration. I live and work here and know the "local's secret" spots to elope on the Grand Mesa.
As a full service wedding photographer in Grand Junction, my mission is to preserve your favorite moments in beautiful images for you to relive those best moments of life that fly by too fast. I also help couples craft their dream elopement day.
Ready to get planning? Let's chat!
SAVE THIS "HOW TO ELOPE ON THE GRAND MESA" GUIDE – PIN IT: