Lately the April showers here in Grand Junction have extended into May. I'm not used to having to keep a close eye on the weather for sessions since it's usually sunny and beautiful! Luckily for us the weather was perfect for Alec and Emily's spring engagement photos on the Colorado National Monument. Not only that, but the April Showers really did bring May flowers! The monument was flooded with more wildflowers and blooming bushes than I've seen up there before.
We explored the red sands, surrounded by tiny white flowers everywhere we went. Bright red bursts and yellow bushes popped up here and there. The desert really puts on a show in the spring, if you pay close attention.
Alec helped Emily around the terrain, holding hands and ensuring she wouldn't fall. In turn Emily would sneak little loving glances at Alec which were the cutest thing. I cannot wait to capture their wedding next year!
After we explored every nook of the monument we headed down toward Fruita to meet up with their pup Jaxon, who was adamant that we were on a hike, so why are we stopping for photos?! He was full of energy and SO CUTE. But enough from me – take a peek at my favorites from their spring engagement photos on the Colorado National Monument: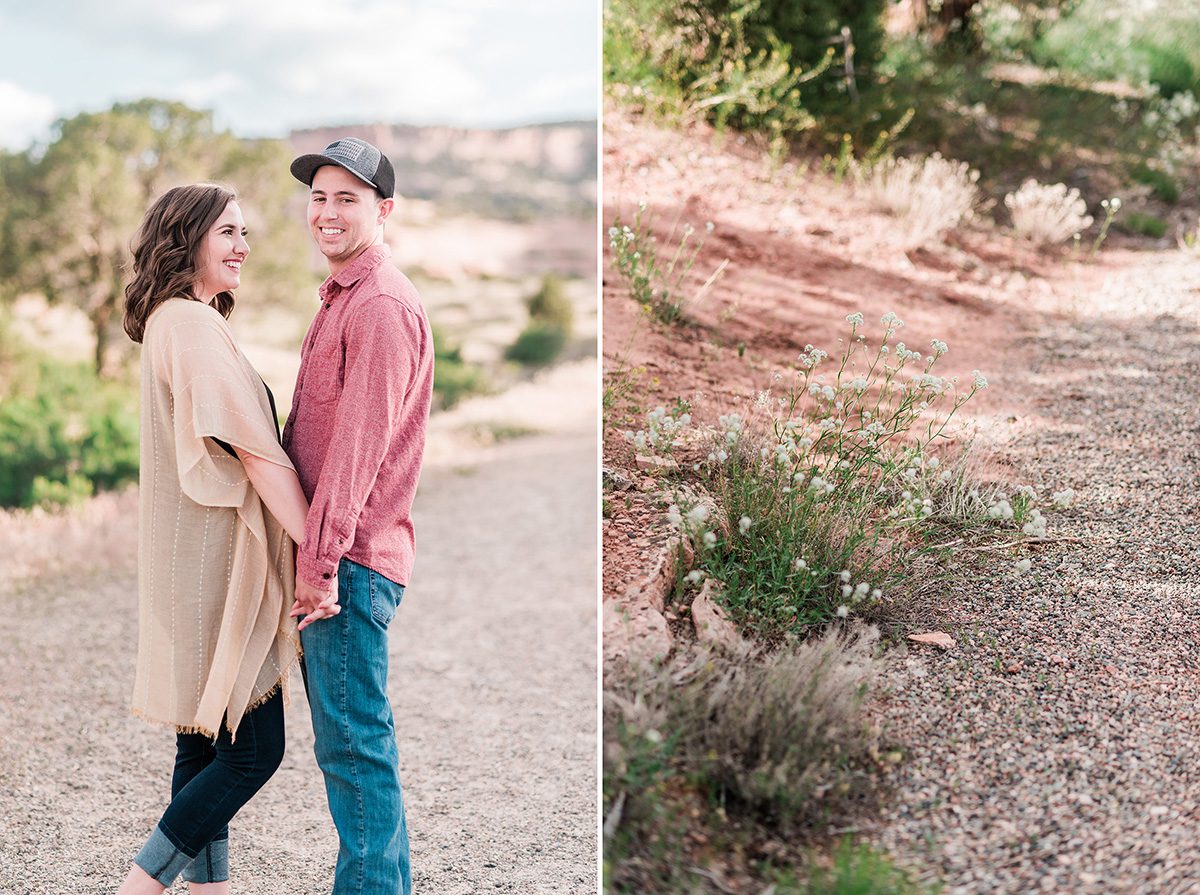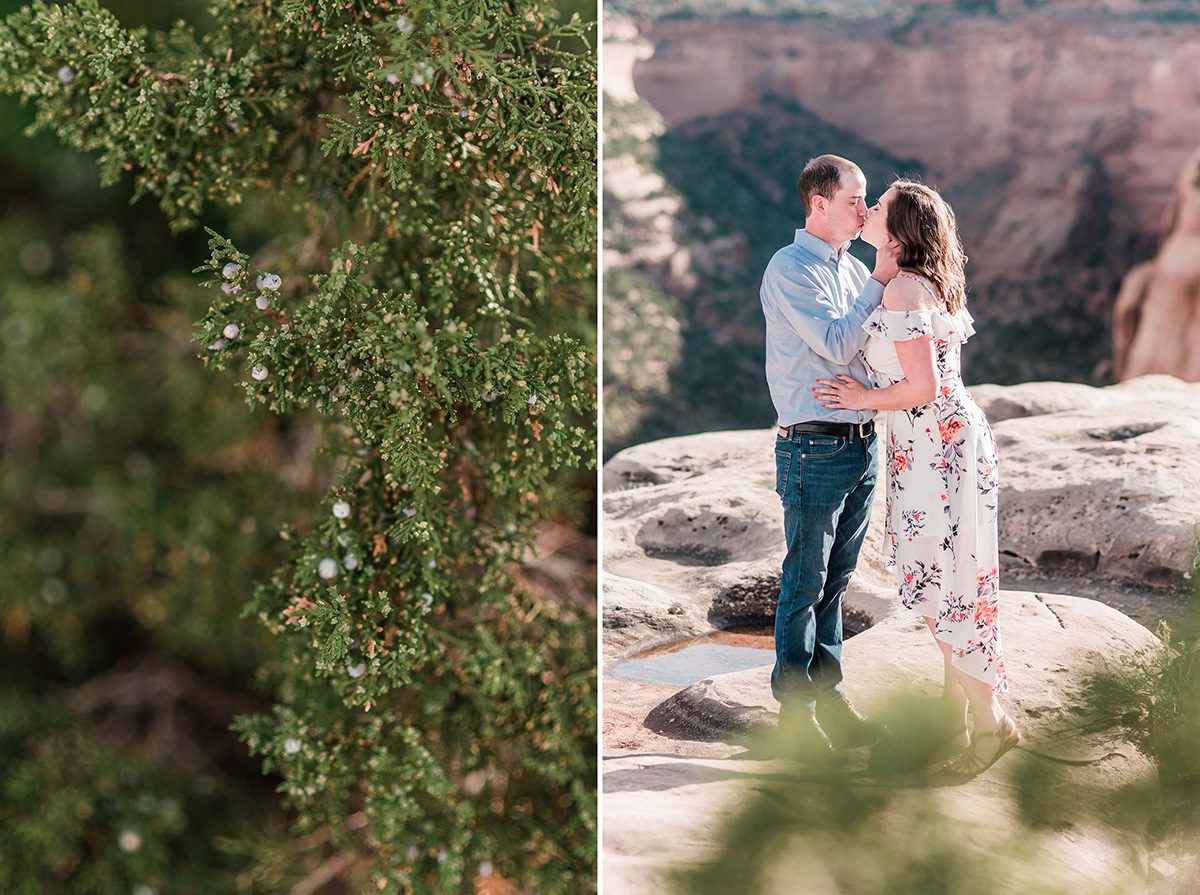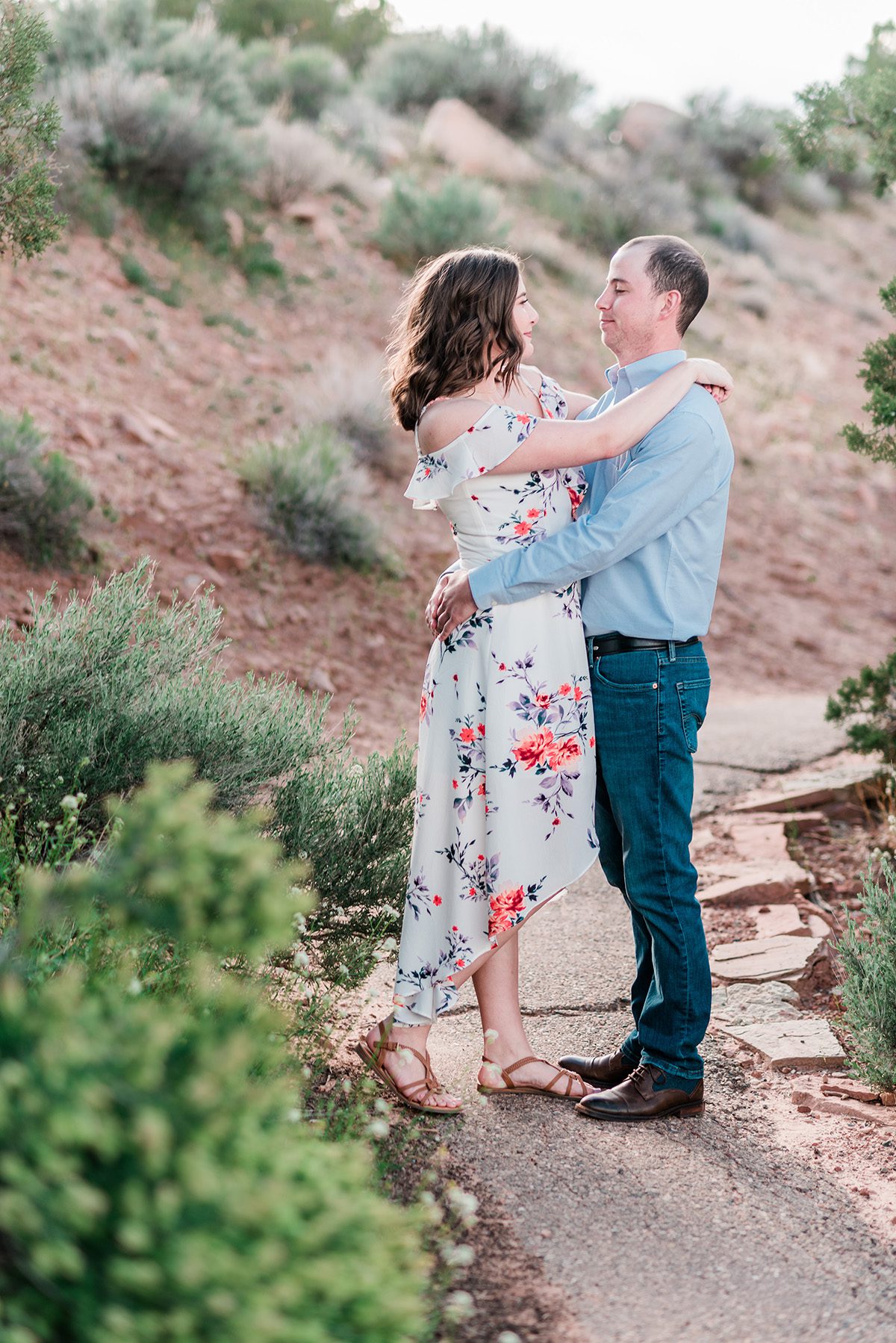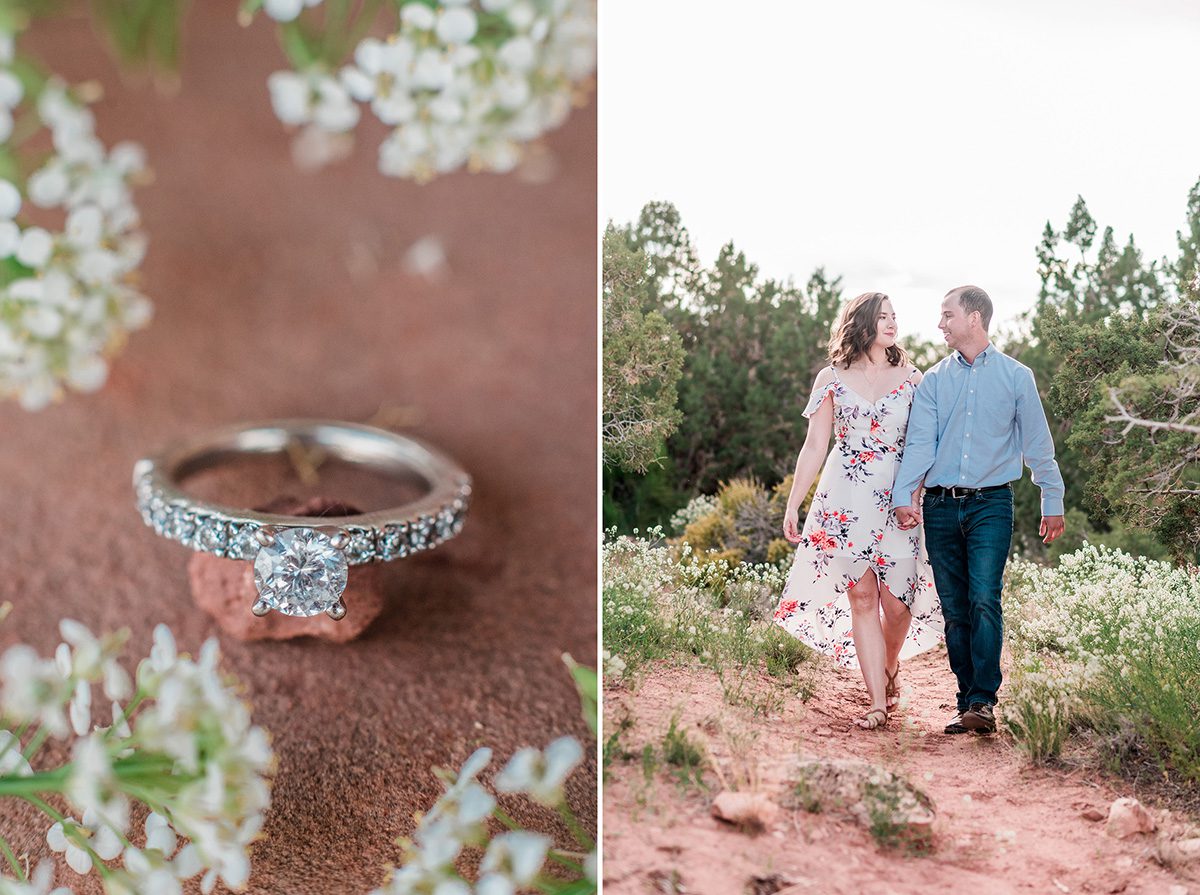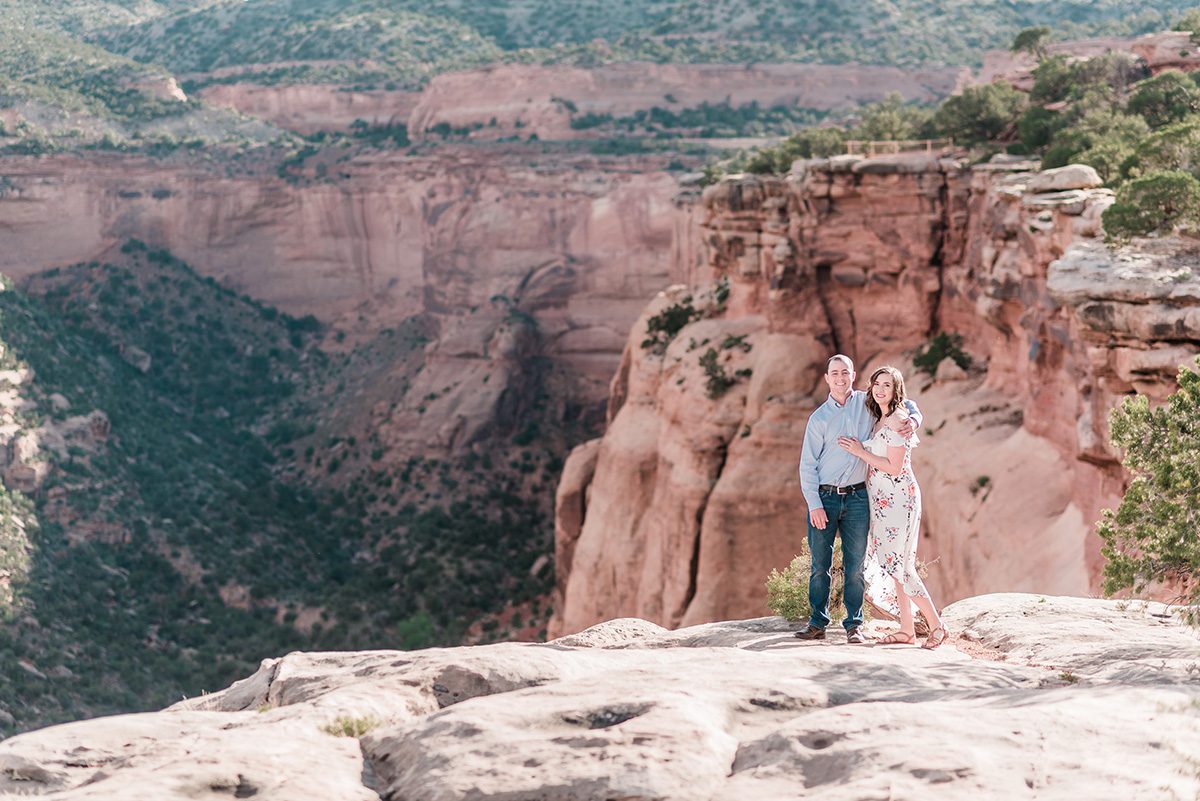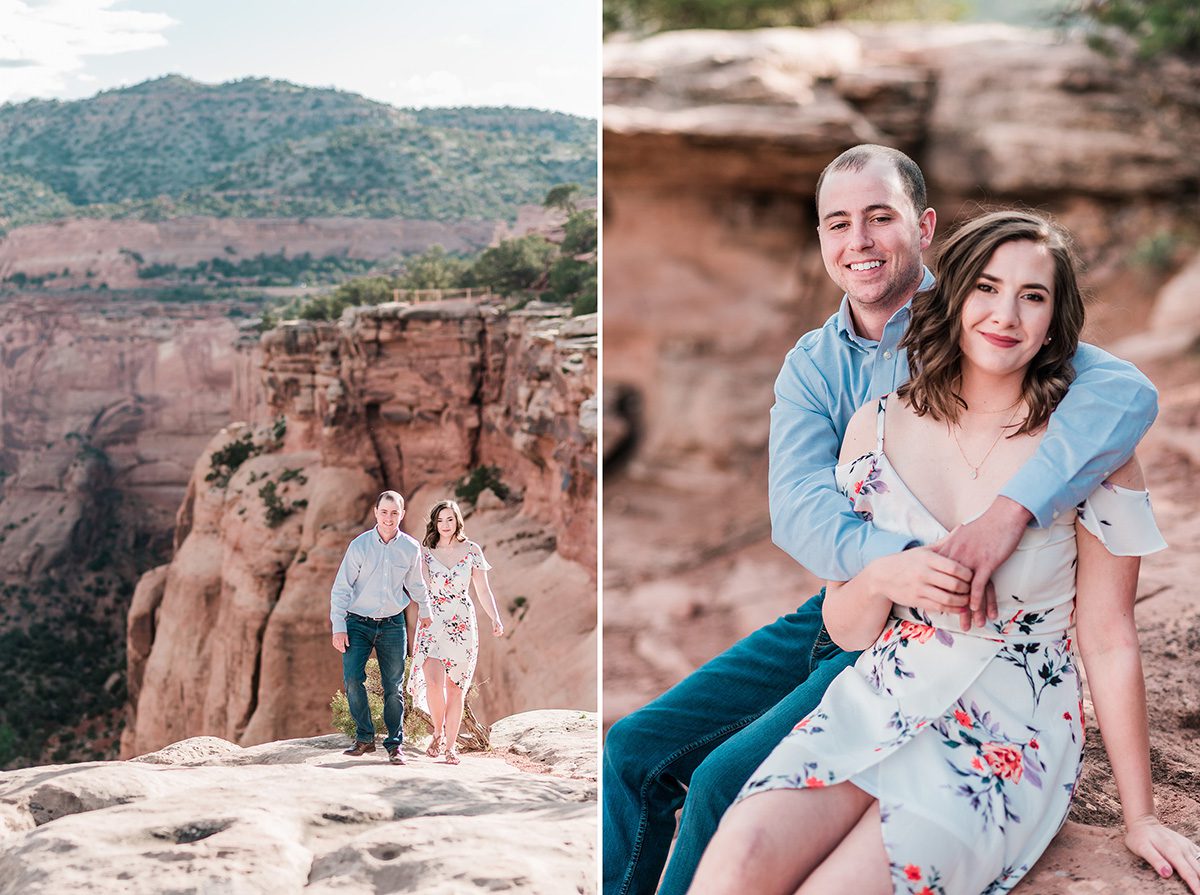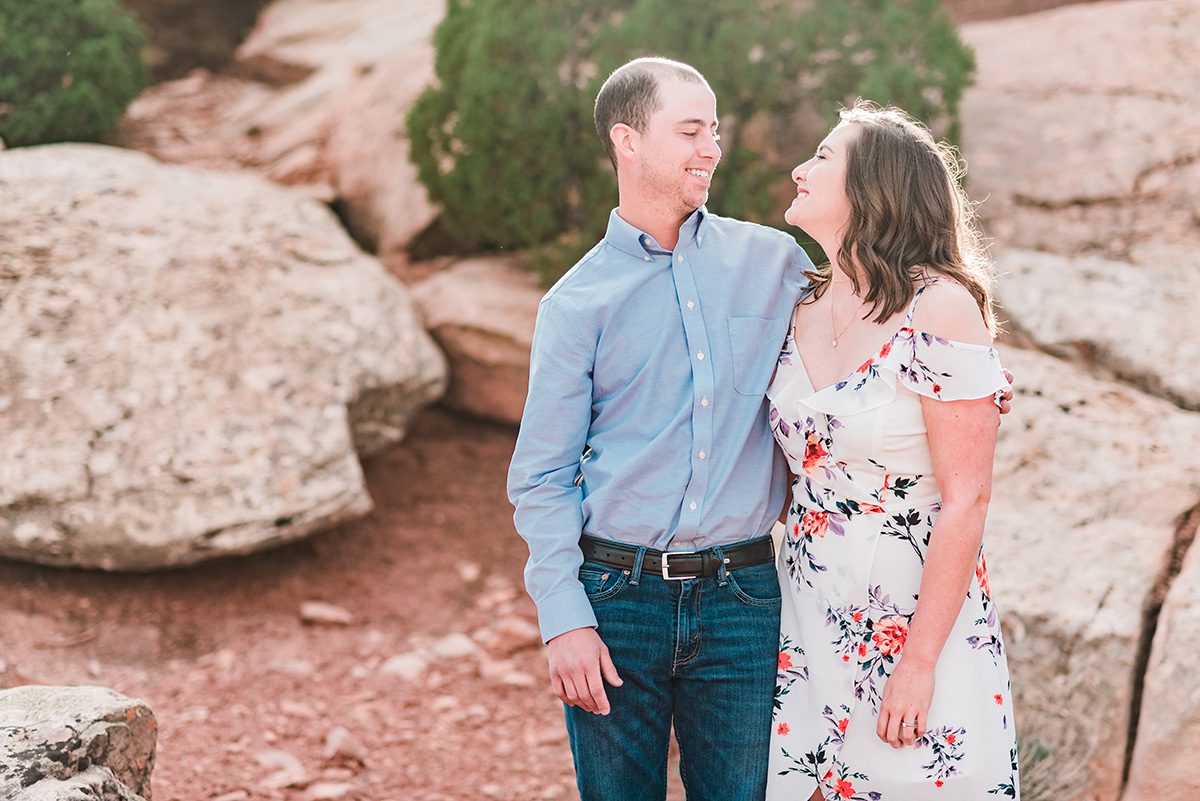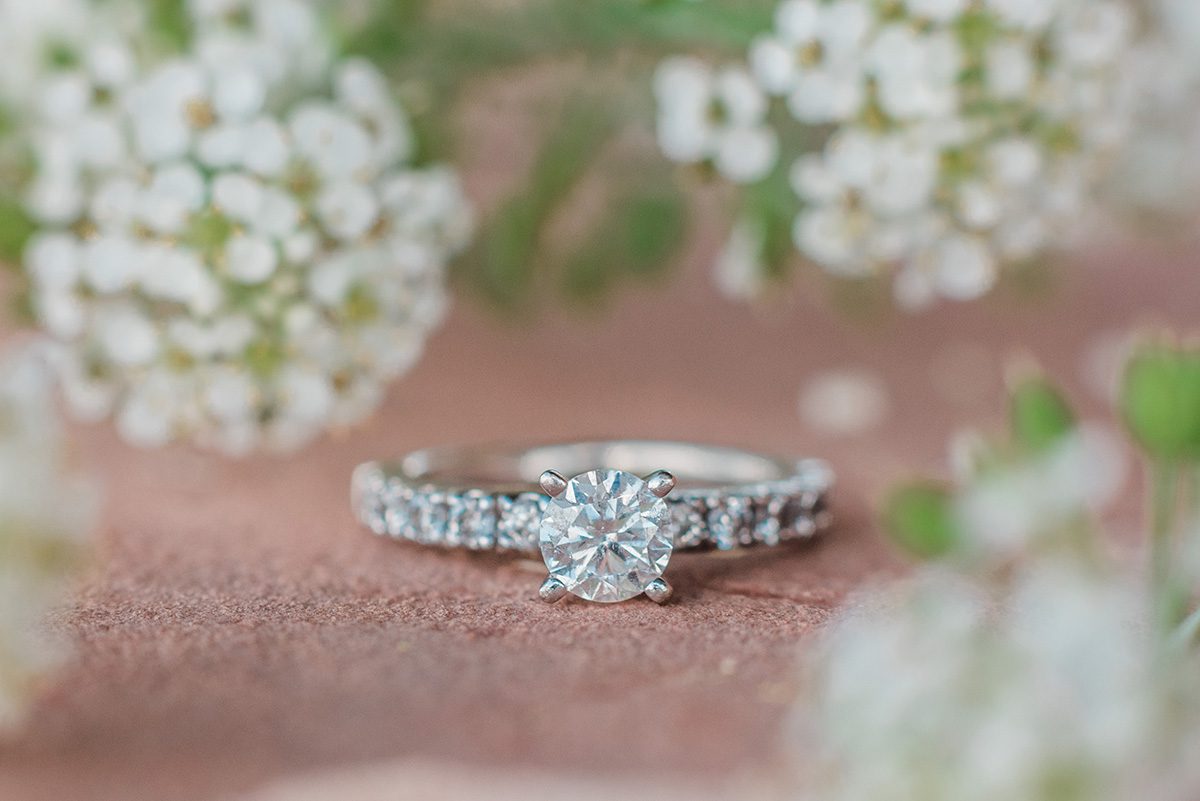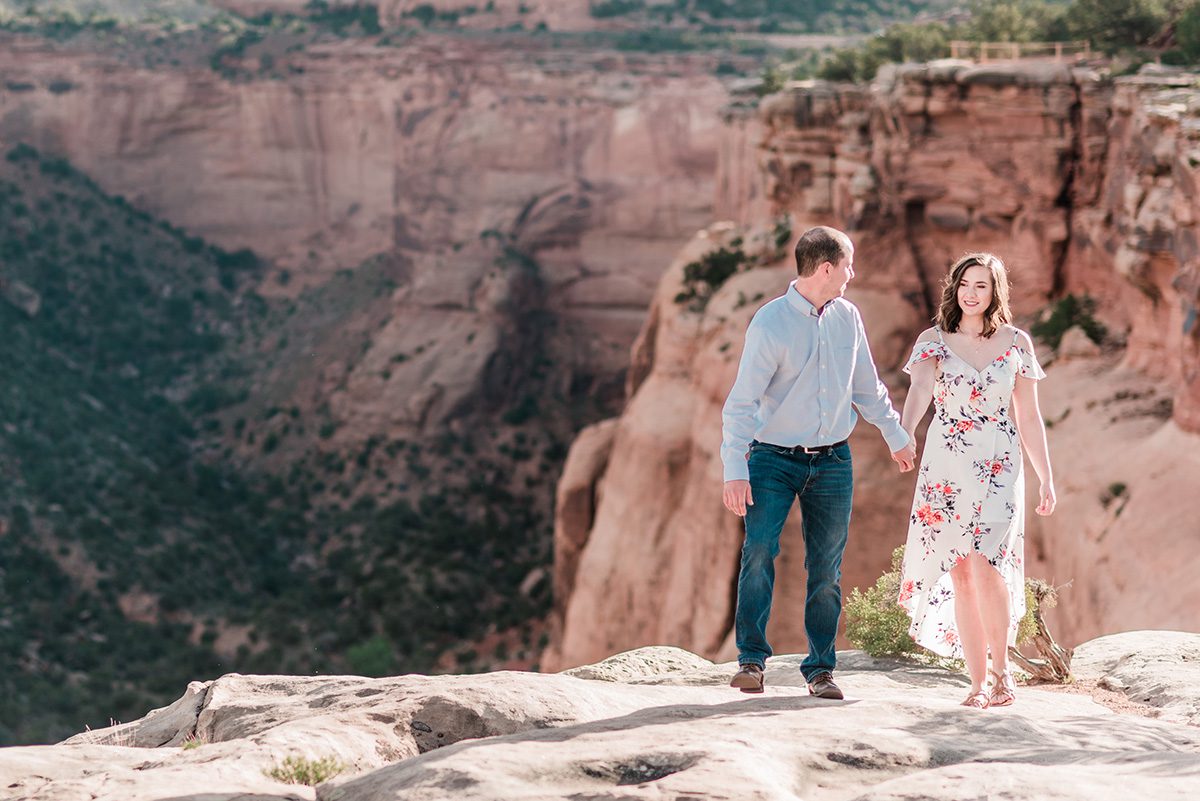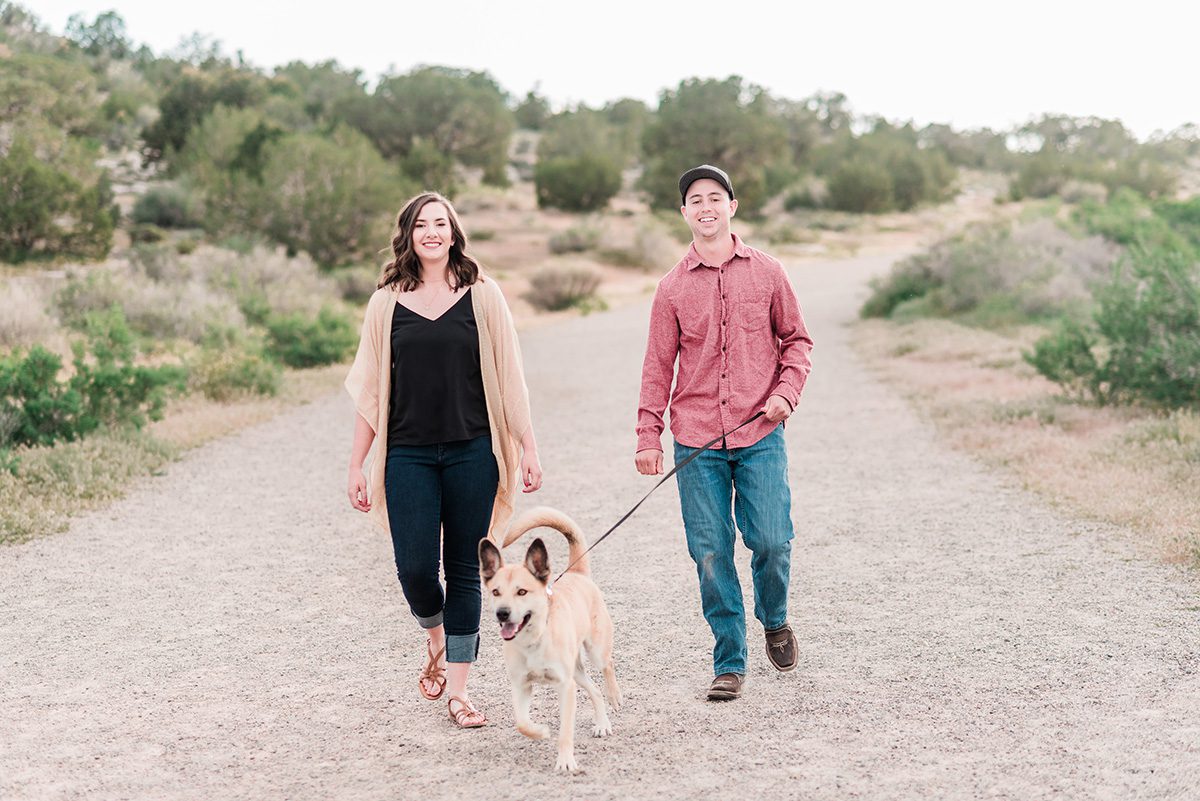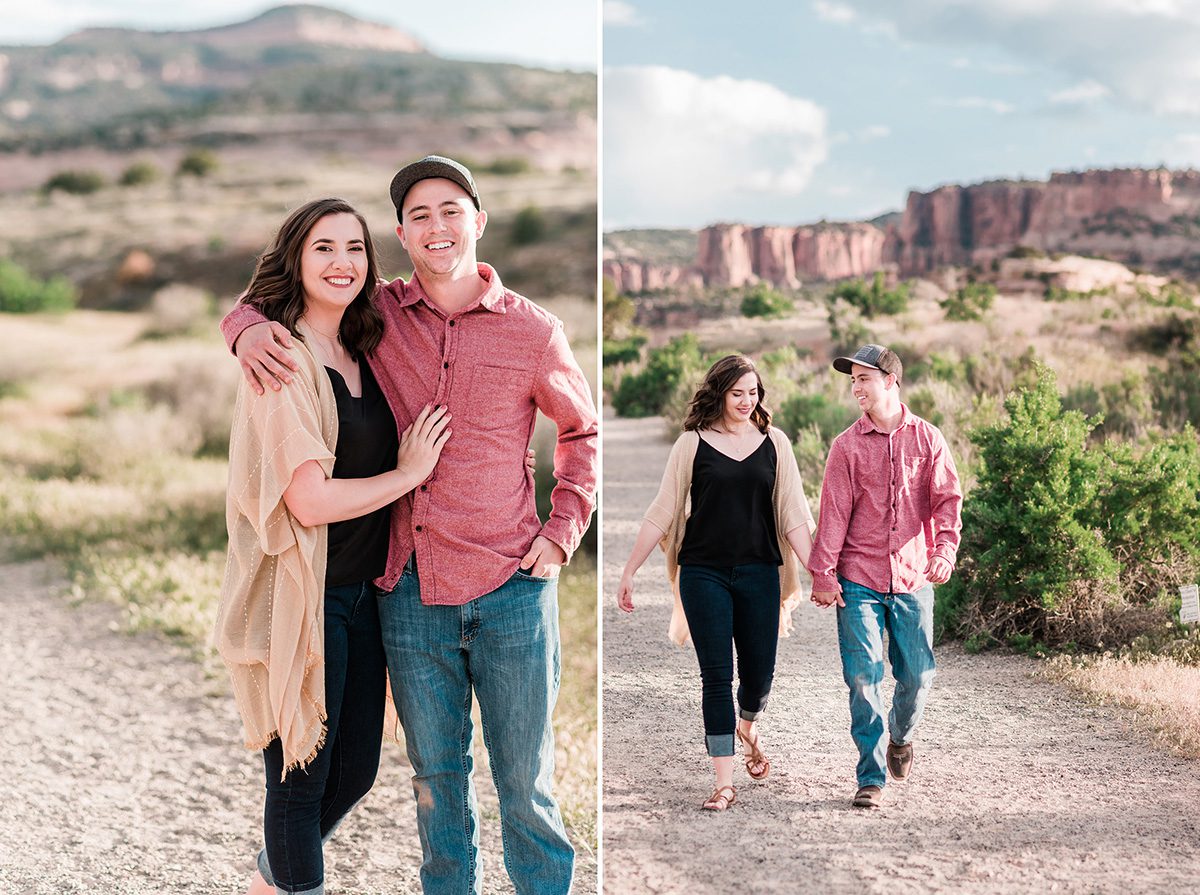 Interested in booking your own engagement? Click here!
xo,