I have a confession to make. Even though I have an annual National Parks pass, have a poster recording what parks I've been to like a bucket list, and despite only living a little over an hour away, I had never been to the Black Canyon of the Gunnison National Park until Amanda and Tucker's session last week! I KNOW. I'm covering my face in shame. But! Their engagement photos at Black Canyon of the Gunnison allowed me to finally check that park off my poster list, AND made for some pretty incredible photos.
In our planning process, we discovered that most of the park closes to vehicles in the winter months. Luckily, the parts that remain open still have some of the quintessential cliff views the park is known for! We explored every bit of the park we could without skis or snowshoes. Amanda and Tucker planned some perfect outfits to pair with the wintery bushes and sunset colors – and included a fun one of matching plaids and santa hats (always encouraged!) As we tromped through the snow it was inevitable that a snowball fight would need to be in our future. The snow was perfectly light and fluffy for some great throwing shots!
As the sun sank too low in the park, we made our way out to an overlook the two knew that had the best views of the San Juans on the horizon. Paired with a colorful sunset, it made for the best ending to the evening! Amanda and Tucker, thank you for introducing me to the park and sharing such a fun adventure with me! Take a peek at some of my favorites from their engagement photos at the Black Canyon of the Gunnison National Park: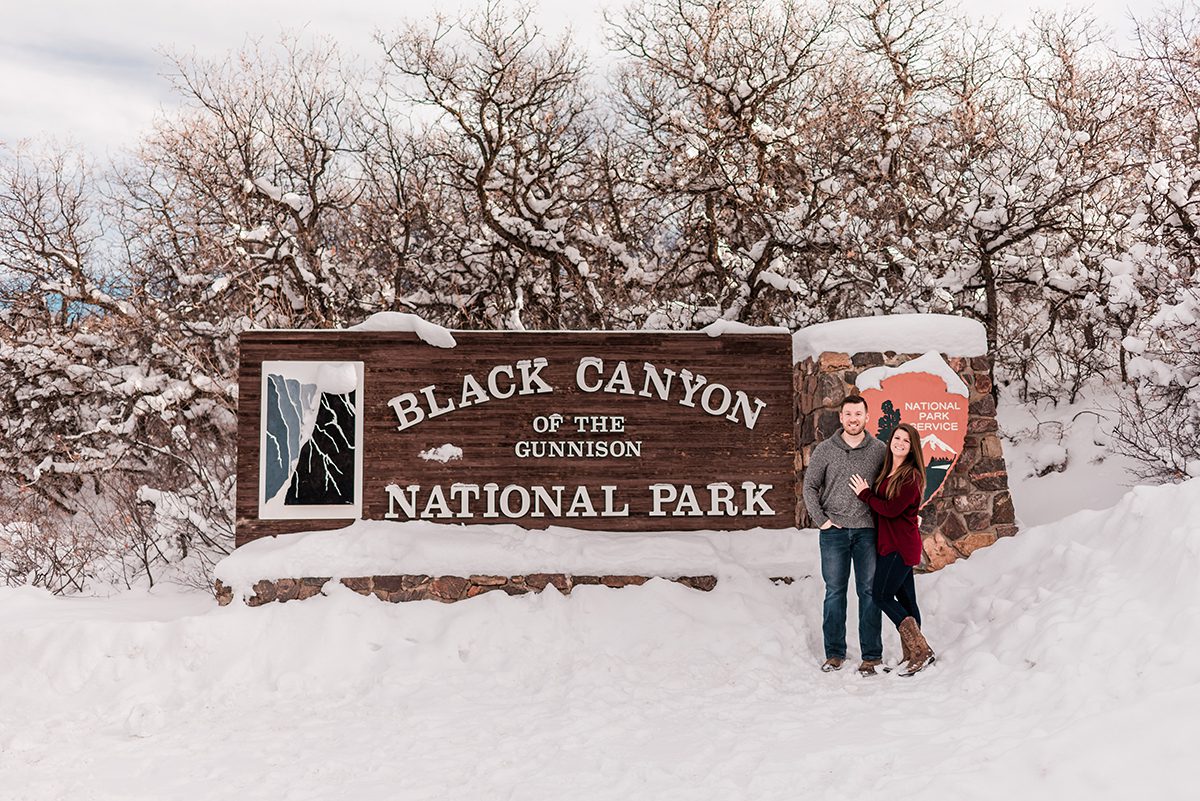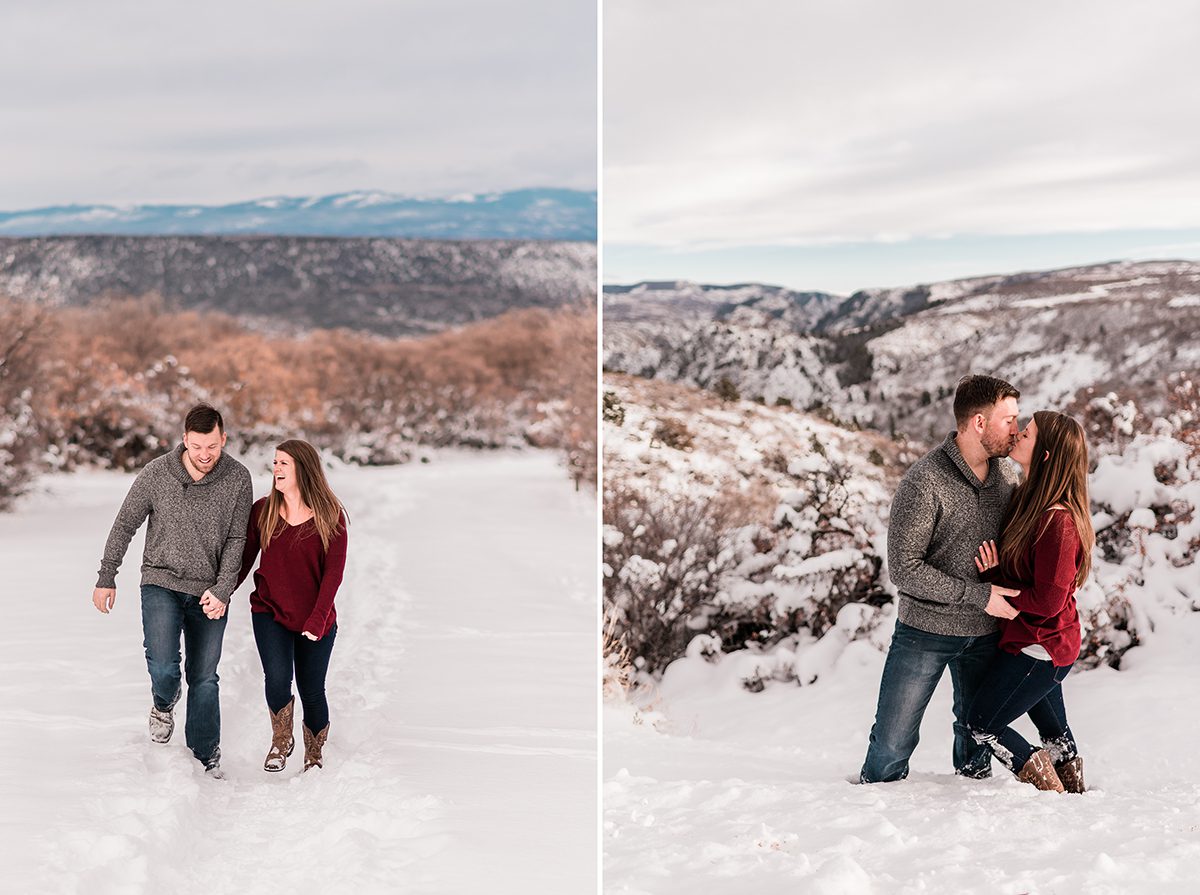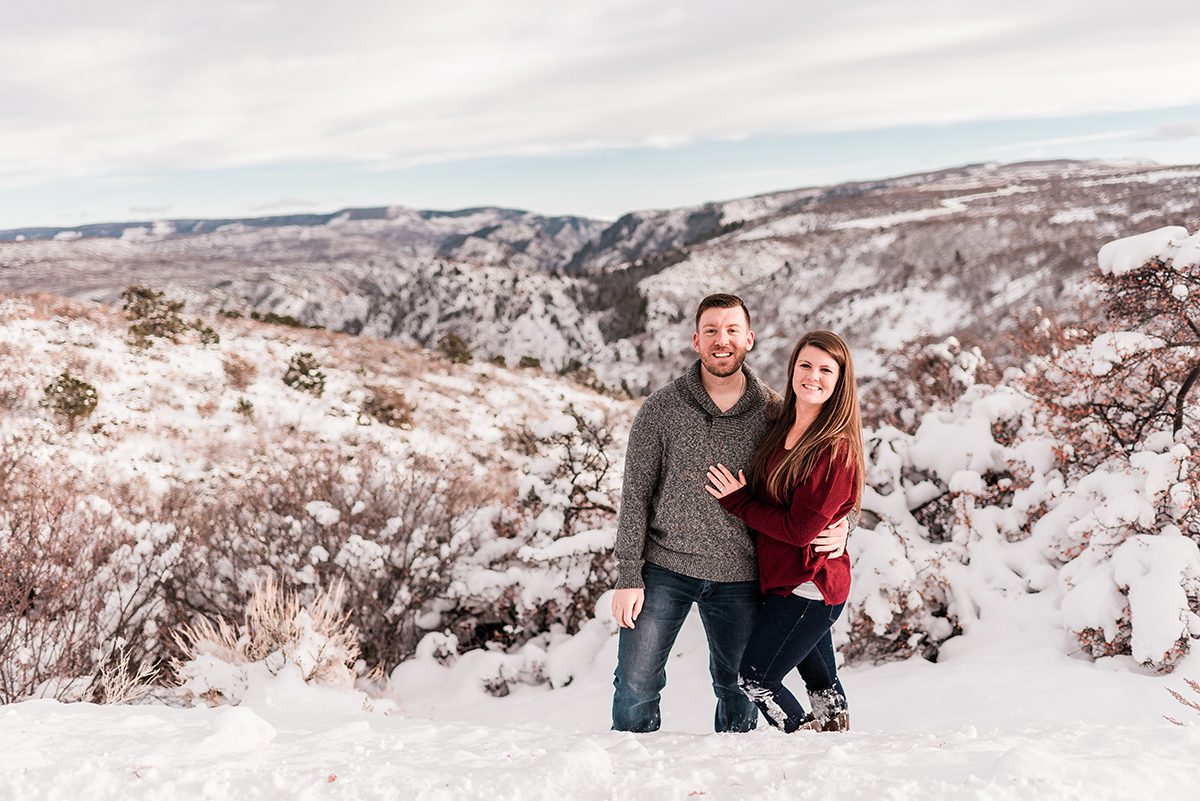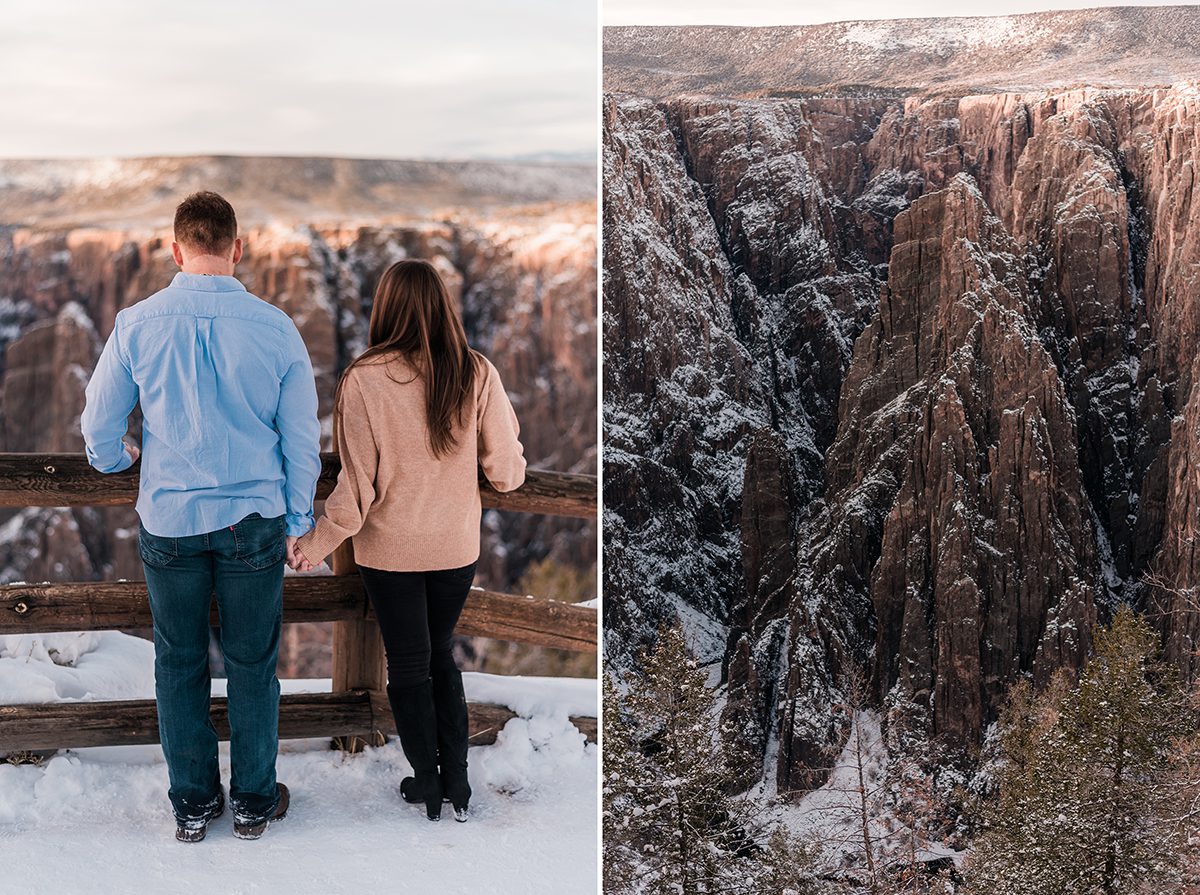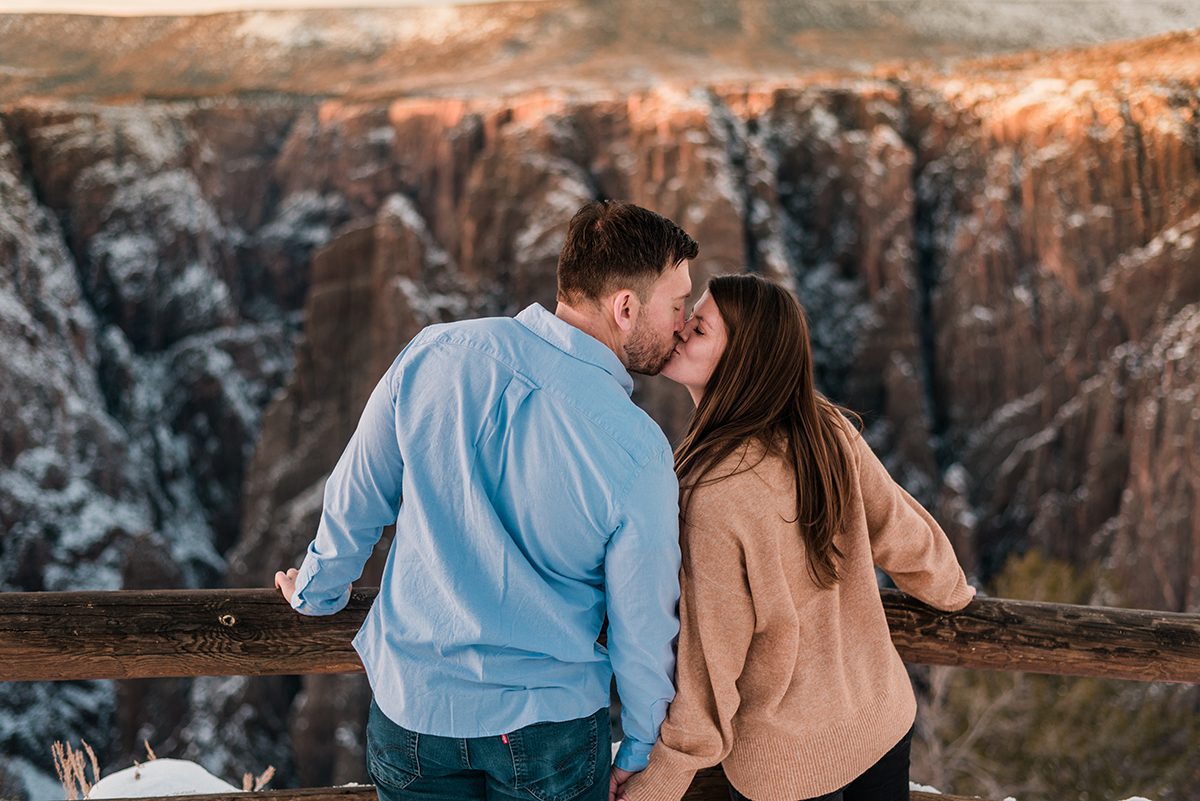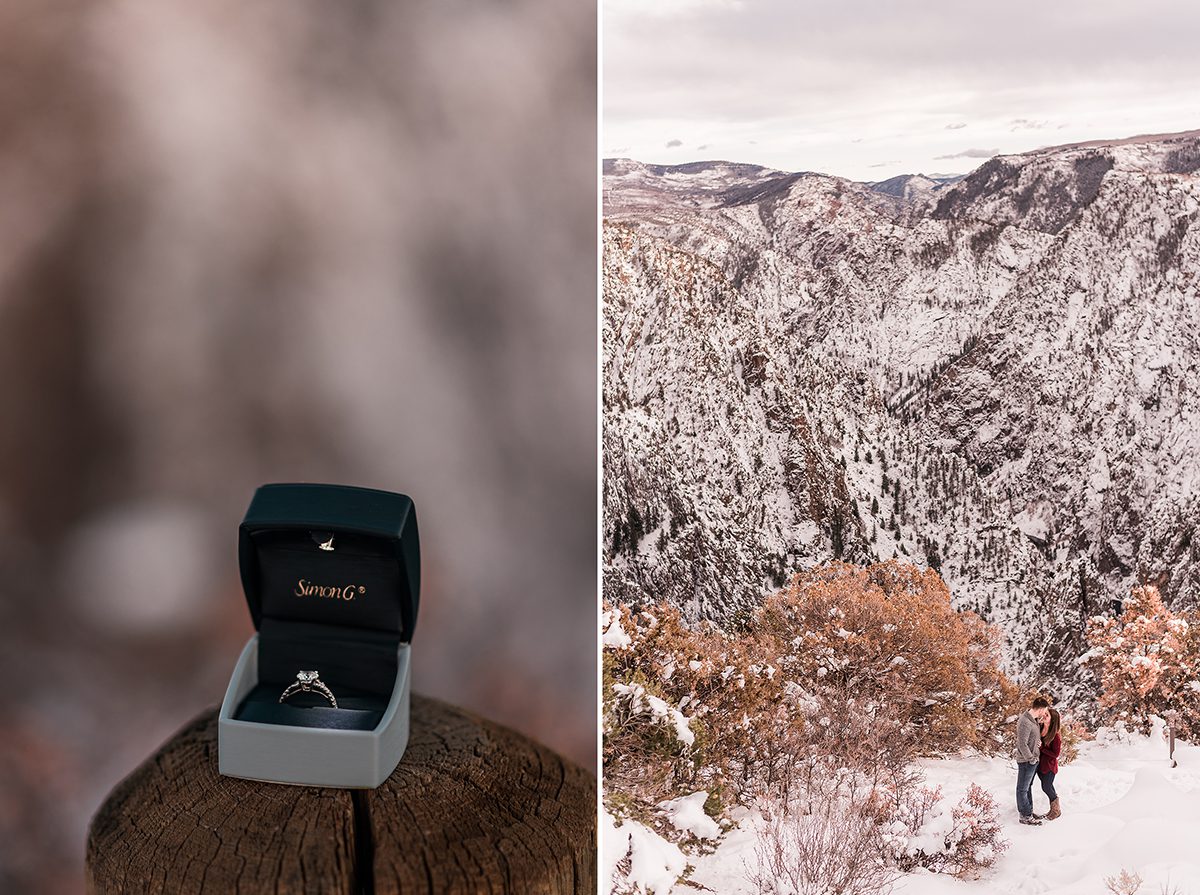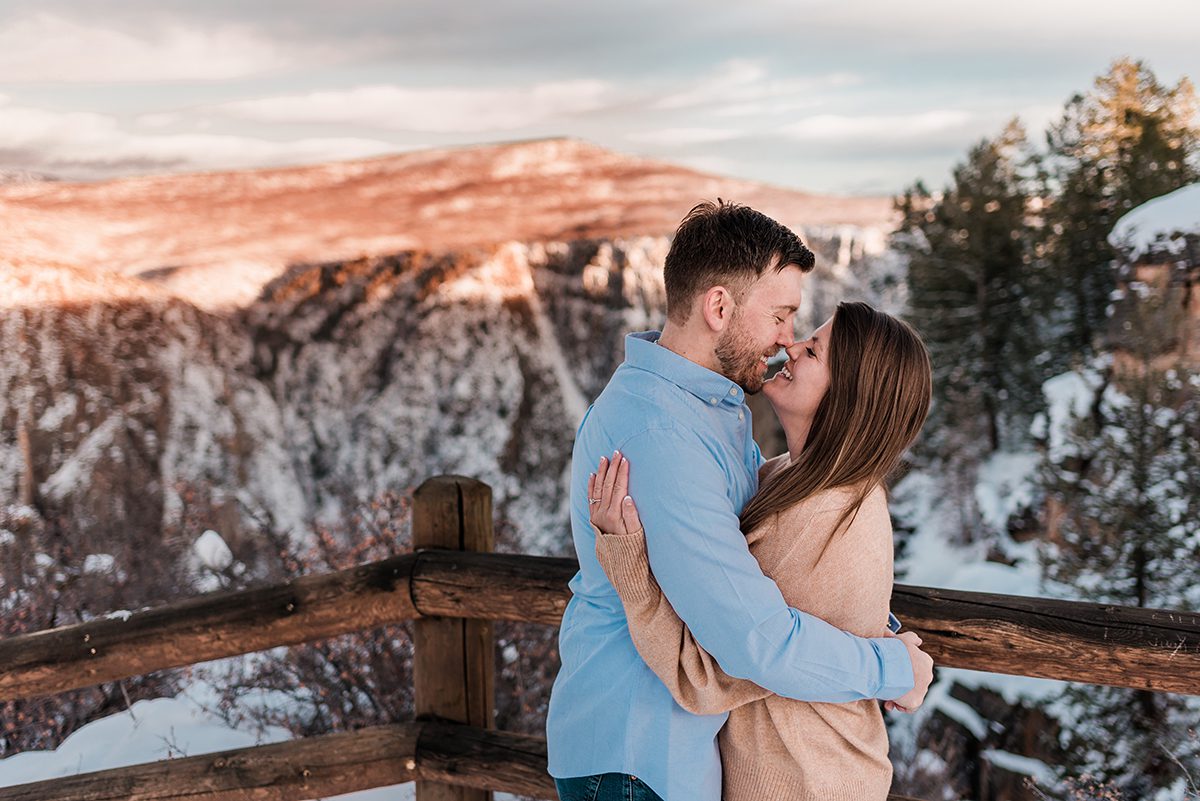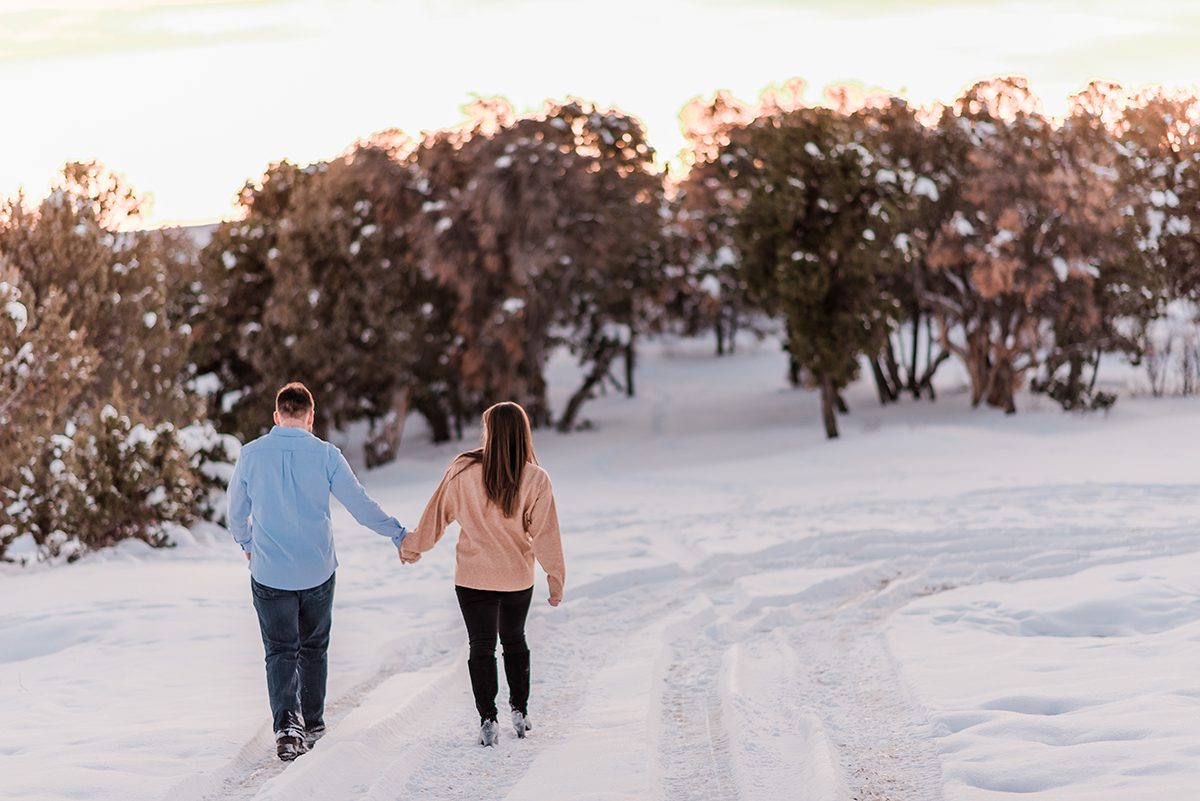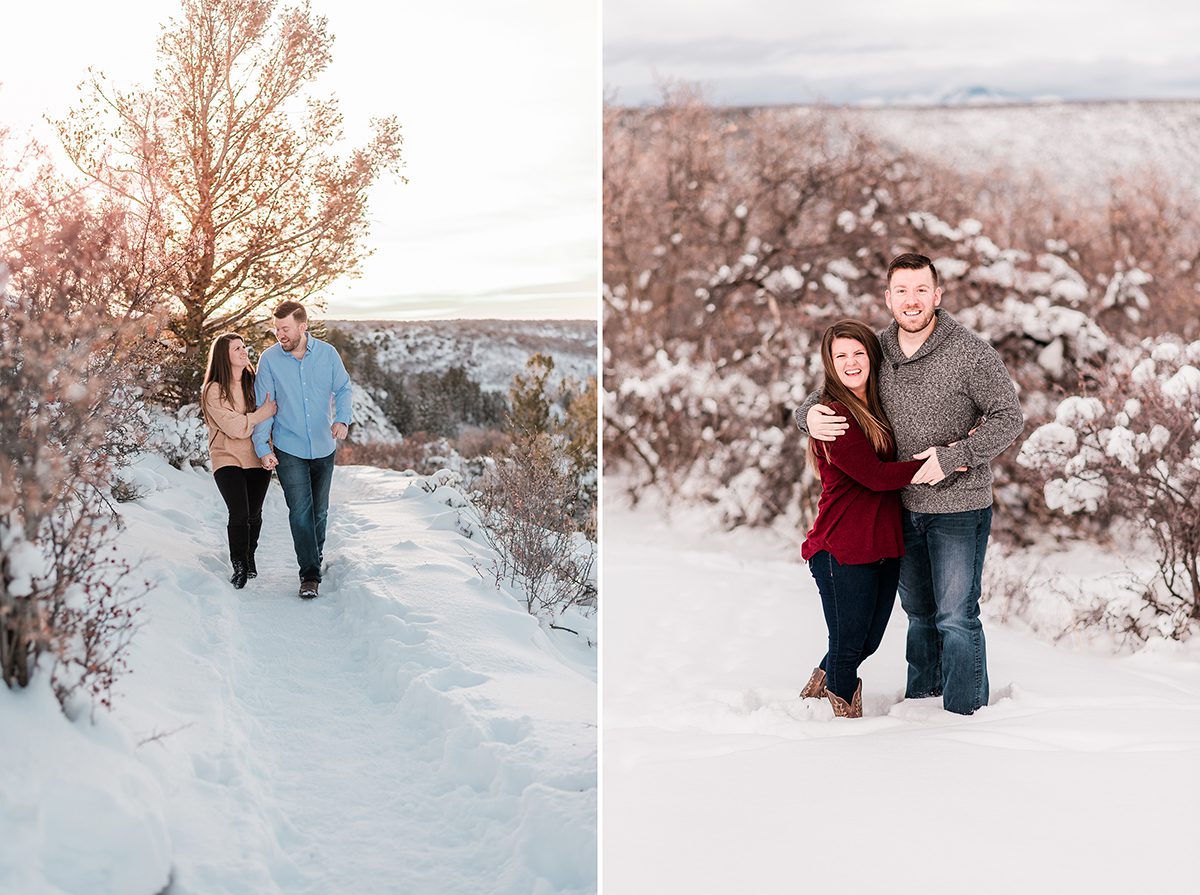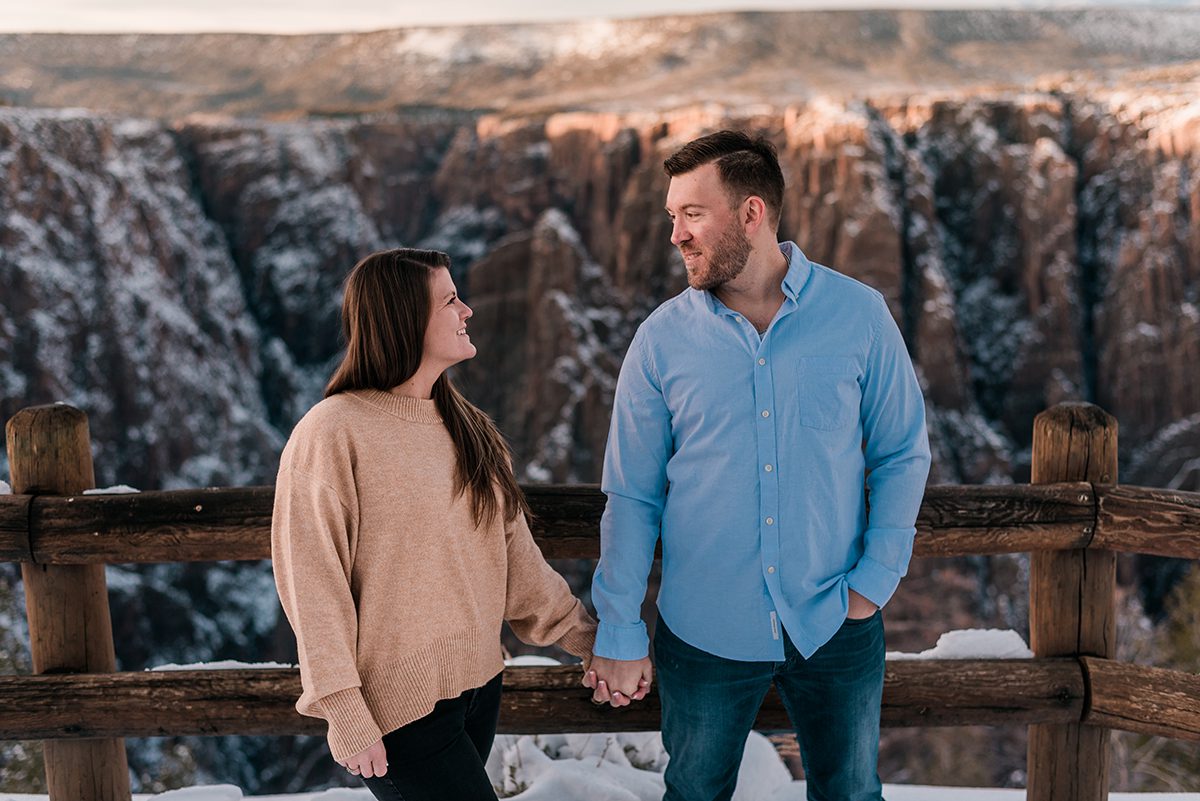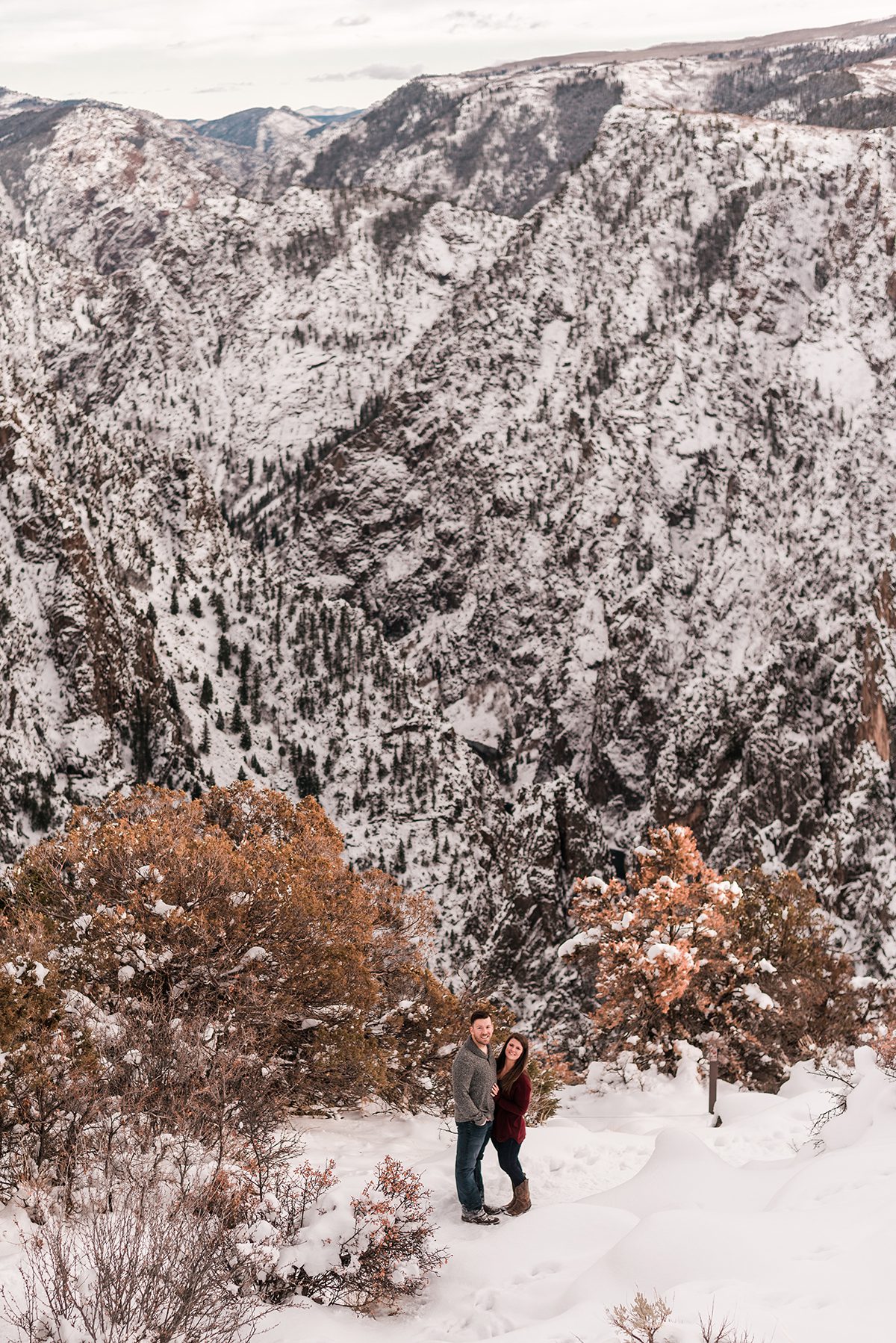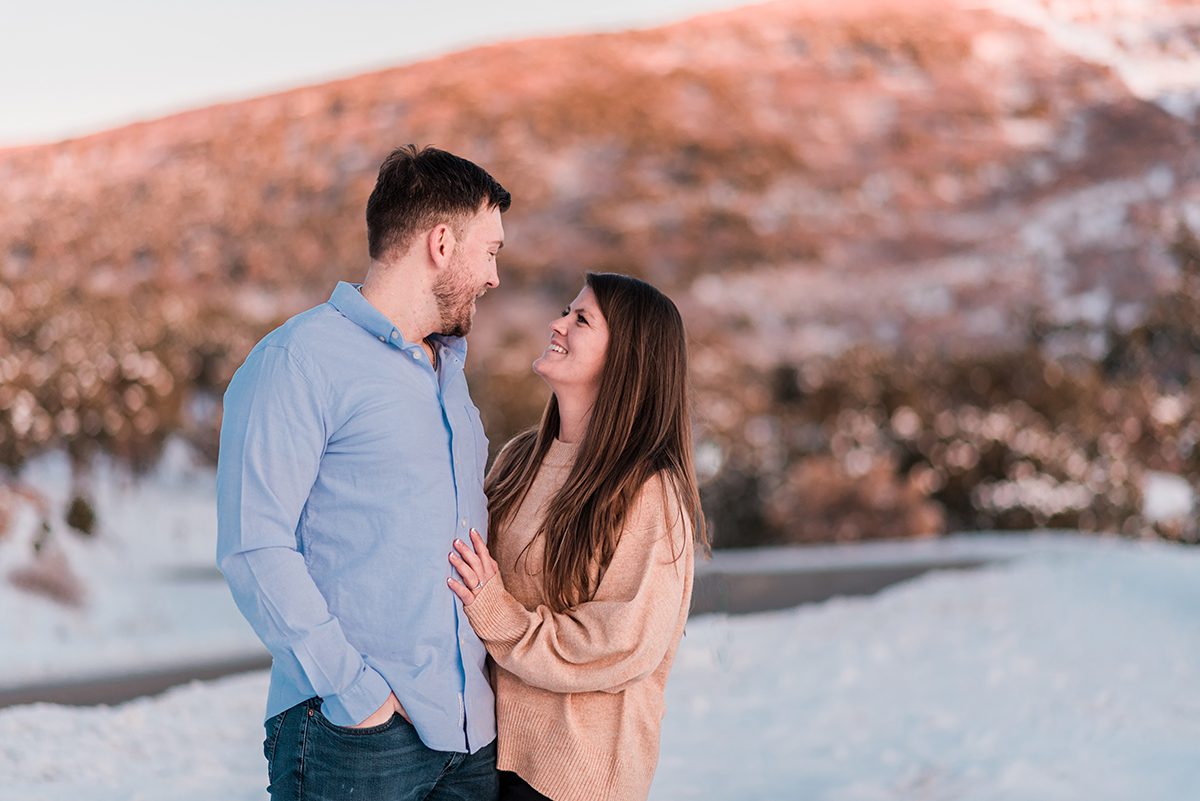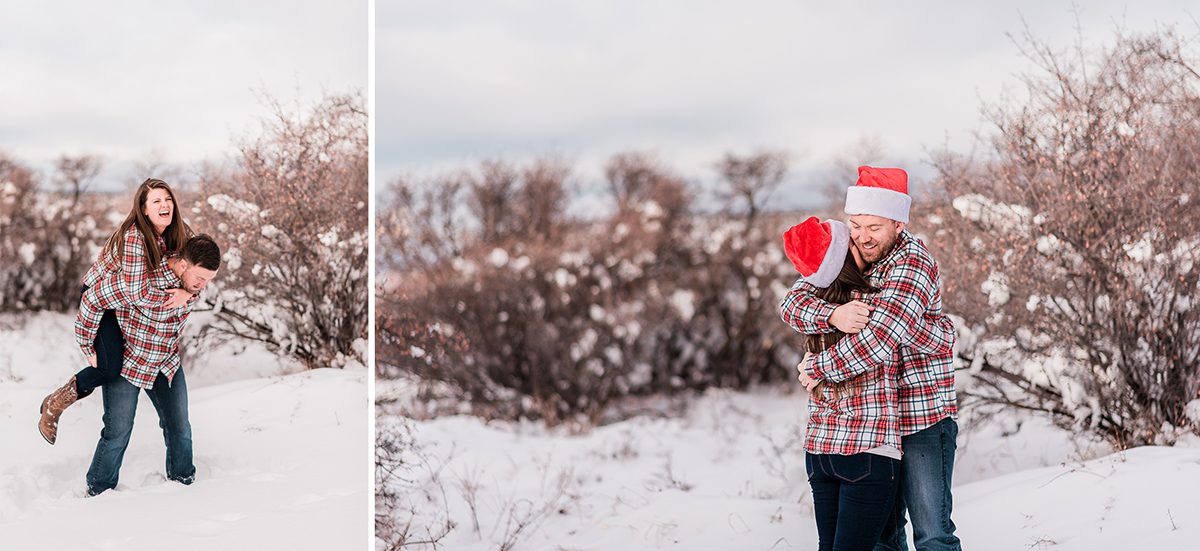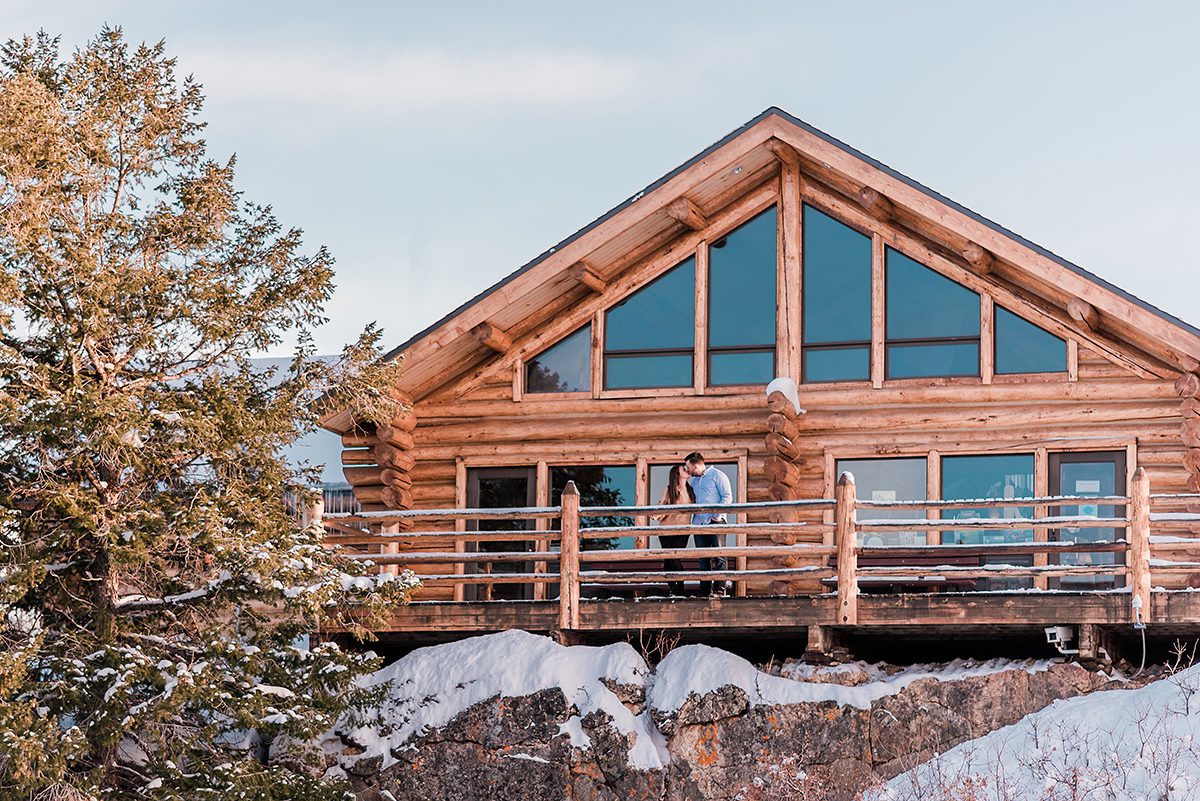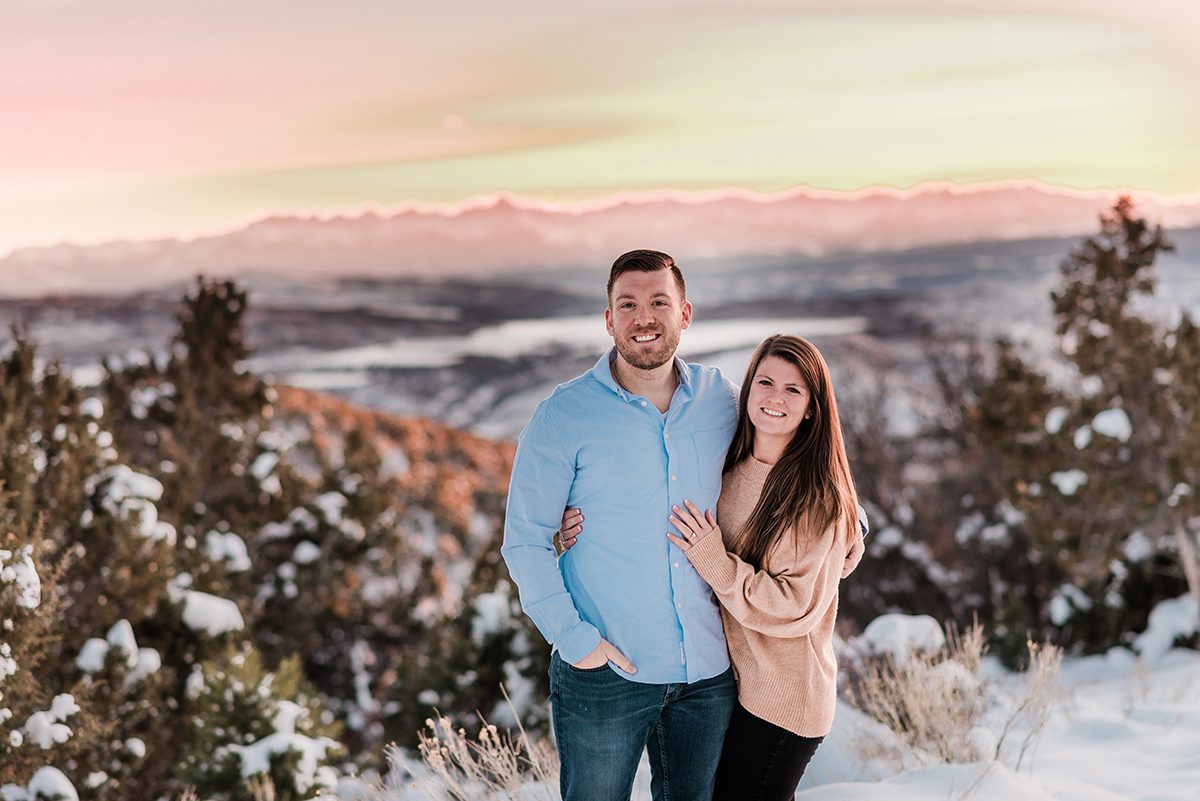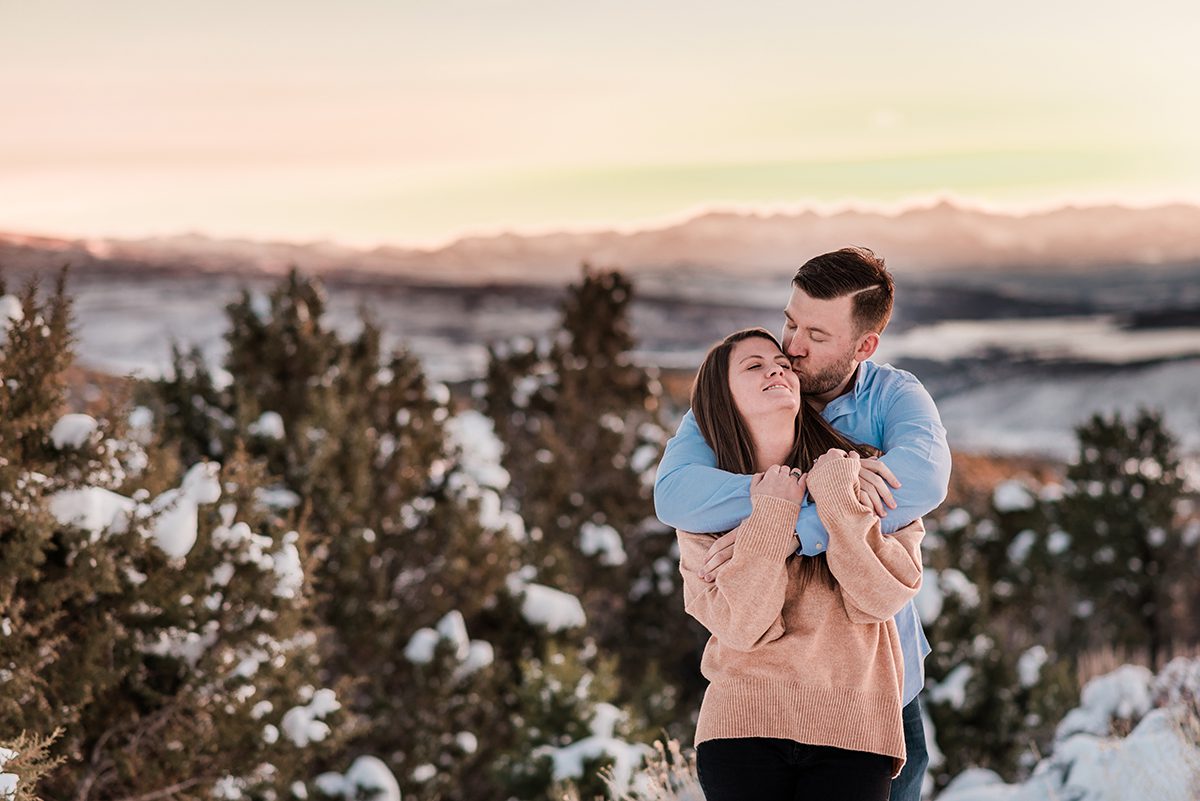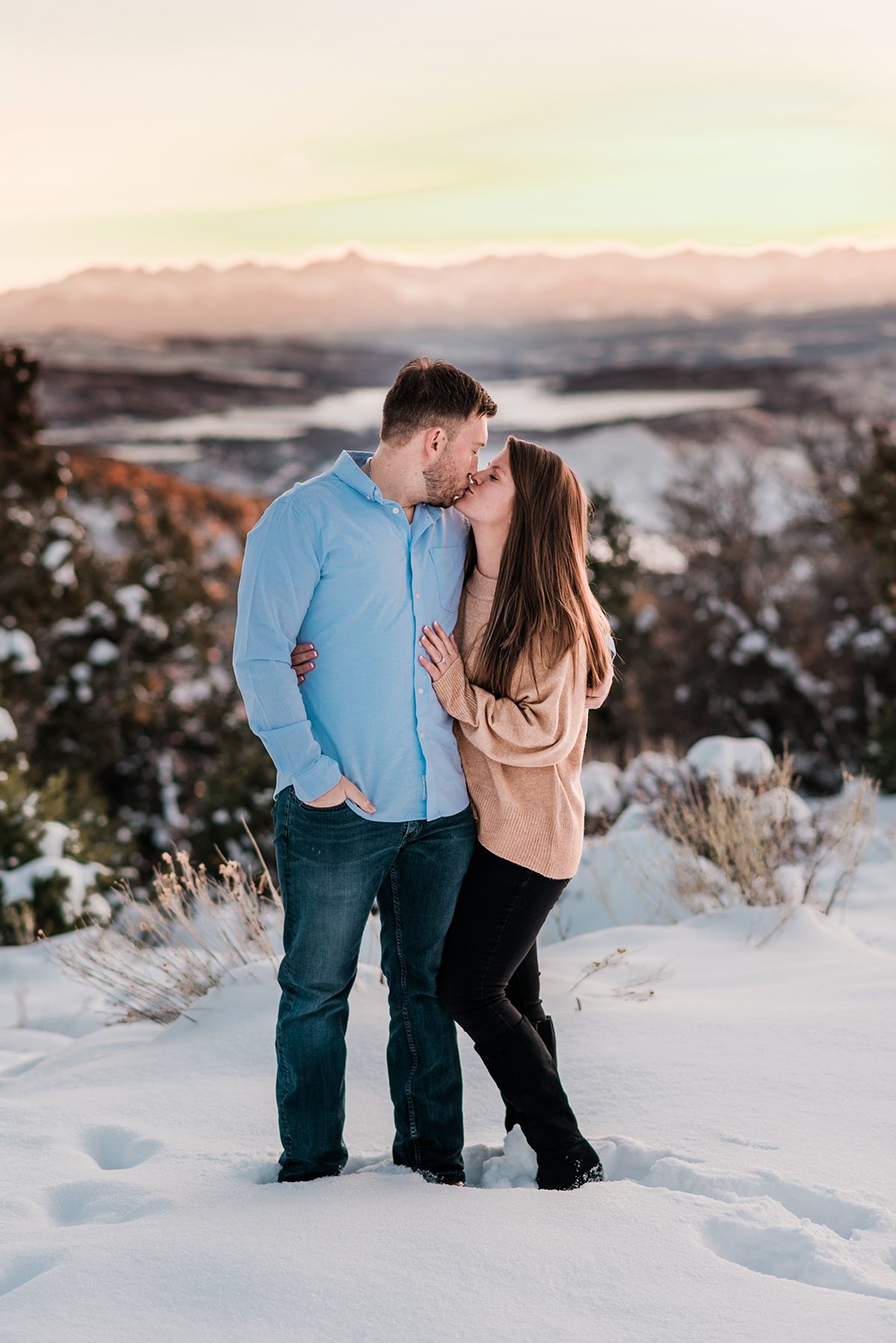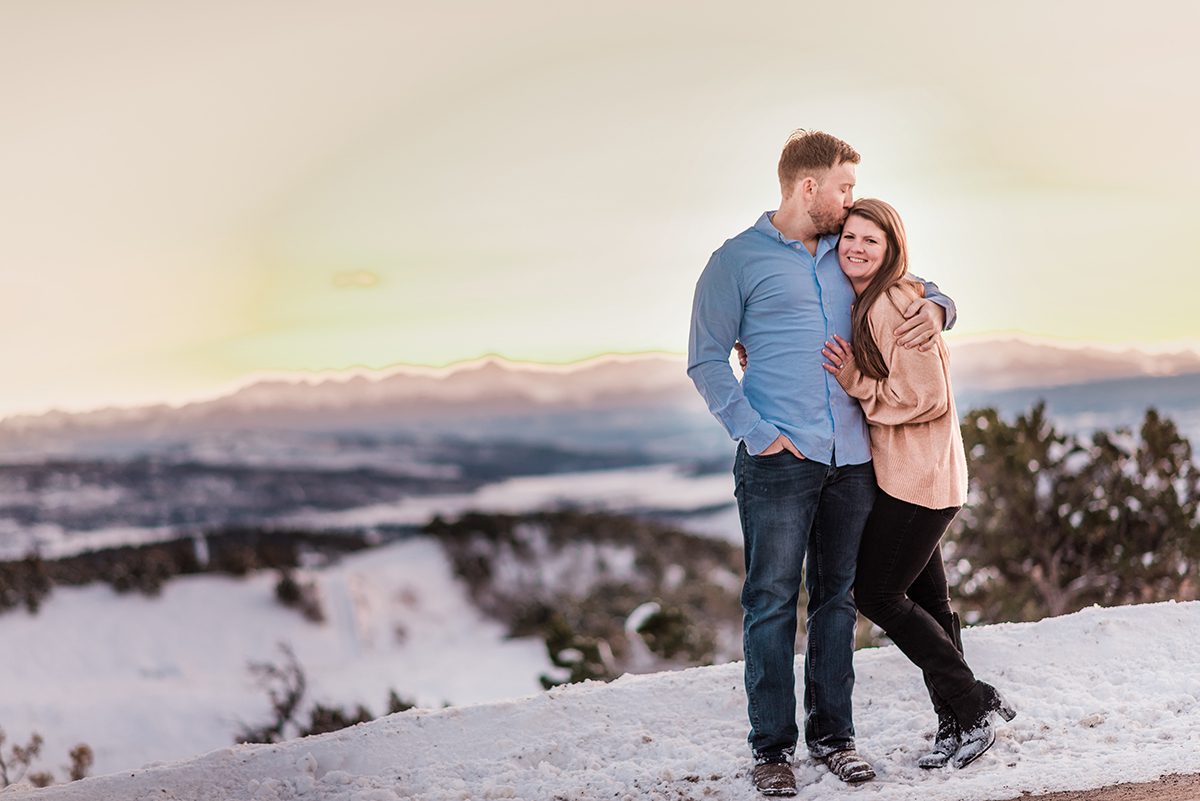 Interested in your own engagement photo adventure? Click here for more info!