I first met Lexi at the Hitched in GJ show last October, where she won my engagement session giveaway! It's been quite awhile in the making as we waited for that perfect spring weather, and boy did we get it! Even as storms and cold fronts came through the week before our session, the evening of the adventure couldn't have been more perfect.
We planned their engagement on the Colorado National Monument, and Lexi paired a stunning turquoise dress with the warm sands of the Monument, totally knocking the outfit game out of the park! She and Dylan were so fun to work with, nervous at first like most folks, but quickly warming up to the camera. We laughed as we explored the nooks and crannies of the trees and bushes, keeping an eye out for my favorite views as well. It's such a blast to play around with random findings, like some cairns on the trail and new cliff-sides with some of the best vistas of all time!
It was fun to hear about their journey together, and ideas for their wedding in the future. It's always crazy to me what a small world it is, as I found out Dylan's family also has ties to an Iowa town I know and love. Such a small world, for real! Lexi melted my heart and I'm sure I turned a deep shade of red when she talked about how thrilled she was to have won the giveaway, confessing to stalking my site before the show. I love having such connections with my couples!!
Between the vibrant colors, constant laughter, and golden sunset, theirs really was a session that refuels my creative soul! Anyway, enough gushing from me. Take a peek at my favorite moments from their engagement on the Colorado National Monument: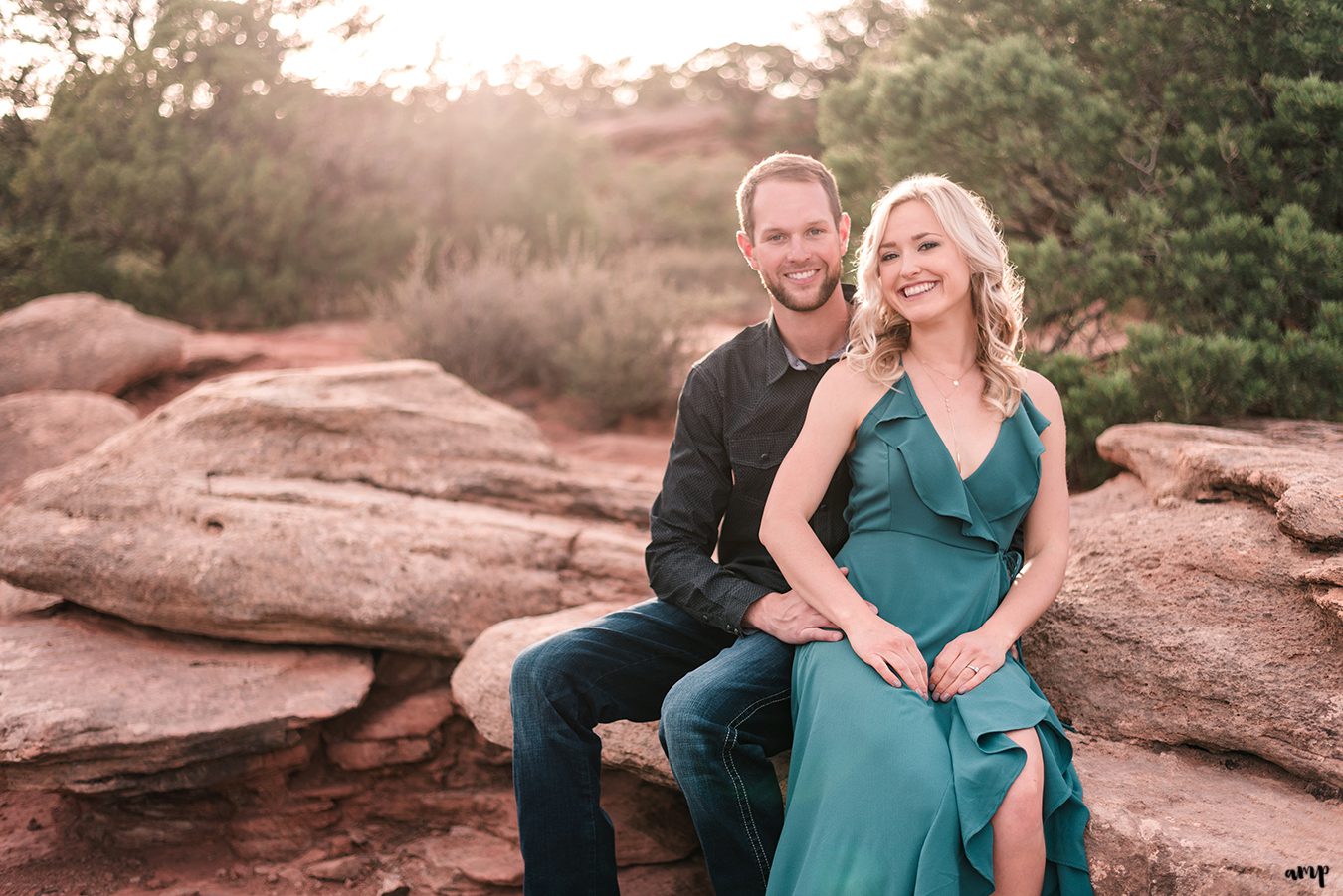 Dylan and Lexi, thank you for inviting me into your lives and sharing such a stunning evening with me exploring the Monument! ♥
Are you interested in booking your own engagement photo session? Let's chat!
xo,