It recently occurred to me that I have a lot of guides for weddings and elopements on this blog but not as many for other sessions. I am often doing engagement photos for my couples in addition to their big day, and having more than just an outfit guide would be a great tool. Such a great tool, in fact, that I'm including it here for all of you as well!
Engagement Photo Guide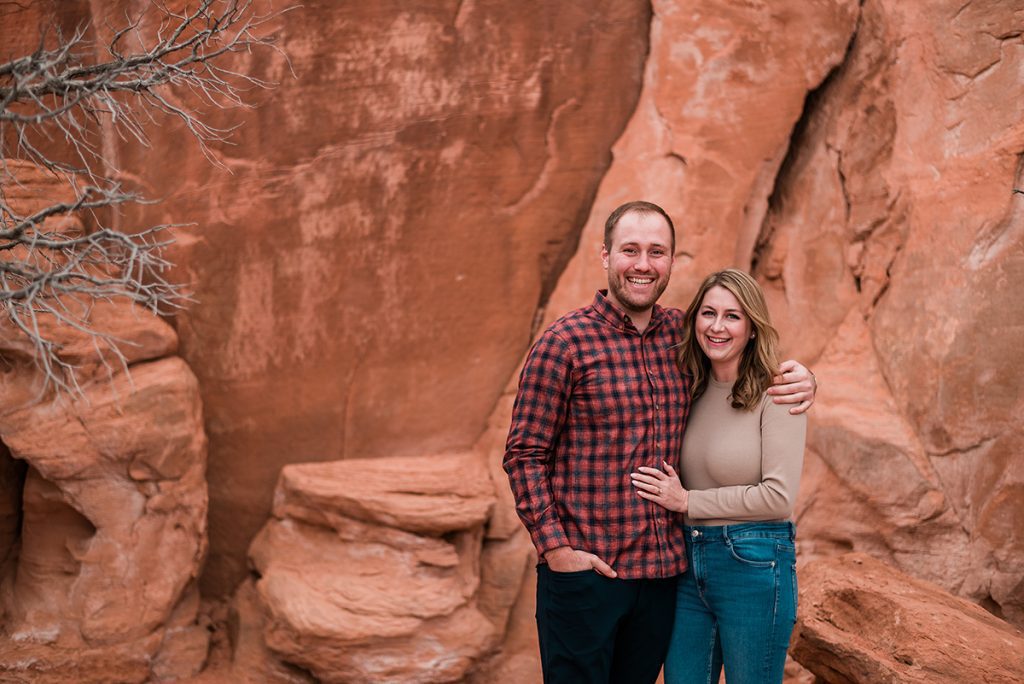 Engagement Photo Locations in Western Colorado
There are so many amazing locations here on the western slope for your engagement photos. Specific locations will usually be established with your photographer, but here are some rough guides to get you started on what part of the state you might like!
Crested Butte
From National Forest land, BLM land, to private venues like those overseen by the CB Land Trust(name?) there are so many great mountain views around Crested Butte. If you're like 99% of couples getting photos in Crested Butte, you'll probably be coming from out of town. You will love the outdoor activities and great restaurants to enjoy during your stay here! A few popular locations of note: Woods Walk, Lake Irwin, Peanut Lake, Snodgrass Trail, and Gunsight Bridge.















Ouray
Ouray is the land of off-roading in Colorado and most of the great locations in the area require off-roading vehicles and skills. There are many rentals and tour services in town to help with this! Not all Ouray engagement photo locations require anything crazy or out-of-the-way though. Some popular locations include Cascade Falls and Box Canyon Falls right in town, Yankee Boy Basin, Crystal Lake, or the Ouray Amphitheater. You can even travel up to Montrose to the Black Canyon of the Gunnison National Park.
















Grand Junction
Grand Junction is a unique location for your engagement photos in Colorado. It is home to the Colorado National Monument which is a red rock and deep canyon park full of amazing desert vistas. There is also Palisade with lush green vineyards and orchards. Grand Junction proper offers parks and downtown urban settings. There's also a shared studio for creatives downtown that offers great indoor space in case of bad weather. Grand Junction is also home to the world's largest flat-top mountain the Grand Mesa which is an hours' drive to higher elevation backdrops. Some popular locations in Grand Junction include the Colorado National Monument, the Fruita McInnis Area, Riverbend Park, Downtown GJ, Colterris Winery, and Mesa Lakes.

























Telluride
Telluride is one of the "best small towns" in America and it's easy to see why. With a stunning mountain backdrop any direction you look, a free gondola ride up and down the mountain, and wild areas outside town, it's a great spot for a weekend away during your engagement photos. Popular locations include Alta Lakes, Bridal Veil Falls, the riverside trail, Mountain Village, and San Sophia Overlook.











Glenwood Springs / Aspen
The Roaring Fork Valley connects Aspen and Glenwood Springs. This is a great spot for engagement photos if you're traveling from the front range as it's a great meeting point along Interstate 70. Popular locations in the area include hidden hot springs, Maroon Bells, Independence Pass, Harvey Gap and Rifle Falls.












What to Wear for Engagement Photos
When it comes to what to wear for engagement photos, I recommend a maximum of two outfits to ensure that there's plenty of time to capture both looks before sunset!
Neutrals and gem tones (such as blush, light pinks, blues and teals, olive greens, lavenders, grays and whites) will almost always result in good tones in-camera. Avoid neons that could cast color onto your face.
If you're someone looking for a soft, feminine look, I recommend a flowing, maxi-length dress or skirt. The movement of this type of fabric photographs beautifully.
It is nice to plan a more formal outfit and a more casual one, so that you have some variety to choose from! Even if that's just your "good jeans" – the goal is just to have different looks to pick from.
From a photographer's perspective, I recommend that you avoid patterns that are smaller than a dime. These tiny patterns can create a strange visual effect in a digital camera that your photographer will have to edit out later.
Ultimately you should wear something that feels comfortable or you feel confident in! No one looks their best when they're worried about their clothes fitting weird. If you feel more comfortable, you'll look more comfortable!

























When to Get Engagement Photos Taken
Generally speaking you should plan your engagement photos around what you'll be using them for. Most couples use them for Save the Dates, in which case you need to schedule them with enough time to get the final images back and Save the Dates sent out in time. Save the Dates typically are sent anywhere from 6-12 months before the big day, so plan to get engagement photos done before that time! If you're ahead of the game in terms of timing, or you're not using the images for anything special, then you can pick your engagement photos by the season. There are pros and cons to each season, so let's dive into those:
Spring: March-May
Pros: The weather is likely to be nice and starting to warm up. There are snow capped mountains almost guaranteed. 
Cons: This is considered mud season in the state. As snow melts things get muddy and could affect your experience. Travel is still a little up-in-the-air as snow storms are still possible. 
Summer: June-August
Pros: It's much less likely to have any snow. July and August are peak wildflower season in the mountains. Travel is easiest this time of year. Highs in the mountains are mild but warmer (70s and 80s are common.)
Cons: With warmer weather, it's best to avoid the desert areas like Gateway and Grand Junction. Highs in the desert can be over 100F. Summer is also becoming a bit of a wildfire season, so smoke and active fires could potentially affect your selected area.
Fall: September-November
Pros: Fall starts early in the mountains, usually around the second or third week of September. The aspen leaves turn golden yellow and orange and last typically 2-3 weeks. The weather is cooling down but still typically beautiful. Fires are less common as temperatures aren't as hot. There's fewer crowds than in the summer.
Cons: It is getting quite cold at night. Snow is possible at any moment, which can be tricky if you're very opposed to snow and can make travel trickier.
Winter: December-February
Pros: If you're looking for a winter wonderland these are the months for you! There will be snow and plenty of it, especially later in the season. If you're looking to ski, snowshoe, or just want a snowy backdrop you'll love winter in Colorado.
Cons: With snow comes crowds in ski areas. It can also make travel trickier throughout the state.
What to Do During Your Engagement Photos
Wondering what to do during your engagement photos? Here's a quick list of ideas to get your creative juices flowing:
Pop some Champagne
Have a picnic
Share your favorite beer
Build a bonfire & toast some mallows
Share a pizza or tacos
Watch the sunrise/sunset
Stargaze
Bring some coffee/tea to share
Play a guitar/uke
Find a hot spring
Explore a ghost town
Go to your favorite brewery
Take a hike
Jeep through the mountains
Find a waterfall
Have a night in w/ games and cookies
Go paddleboarding
Rollerskate
Head to the library or bookstore
Rent an antique airplane
Anything that helps to capture who you both are in your relationship, how you met, places you love to go, or what you love to do together is a great place to start when you're thinking about what to do during your engagement photos!