When Mallory told me she and Chris planned to be married on a boat in Moab, I could not have been more excited. She explained that they spend a lot of their free time rafting and when they found out getting married on a boat with Canyonlands by Night and Day was an option, it was the obvious choice!
We started the day at The Hoodoo Moab hotel for getting ready, which is such a cool new hotel with the best style. The colors of the desert brought into the room (and therefore the background of photos) was a perfect way to tie everything together. After the two exchanged their first look at the hotel and took some quick photos with their dear pup Dallas, we headed out into the desert for portraits. It was remarkable how not-too-busy the area was for such a perfect spring day, but that's why I love April in Moab! It's beautiful weather (albeit a bit windy) but not the summer craziness I like to avoid.
After the portrait time we headed down to Canyonlands by Night and Day for the main event. As they enjoyed some appetizers before the ride, their guests mingled and whispered in excitement about such a unique and fun way to get married. Soon enough we were headed up the river, and everyone on board the boat was treated to a wonderful and unique view of Moab from the water. Folks pointed to arches above our heads, and people kayaking waved as we went by. As we reached the farthest point in our ride, the captain shut off the engine and Mallory, Chris and their officiant climbed to the platform where they'd be married.
As they stood above their guests, the red rock cliffs providing not only shade but a beautiful backdrop for their ceremony, the two exchanged their vows. As they spoke their love and promises, strangers driving on the road beside us honked, cheered, and waved out their windows wishing the newlyweds well and celebrating the love these two people shared. Strangers offering their congratulations and well-wishes is one of my favorite things about wedding days. The outpouring of love and excitement was palpable as Mallory and Chris shared their first kiss as a married couple, and the whole boat shared a champagne toast to the newlyweds.
The night ended back at the Hoodoo for dinner and dancing (and cake) and it was the perfect end to such a wonderful day. Take a peek at some of my favorite moments from Mallory and Chris's wedding day getting married on a boat in Moab: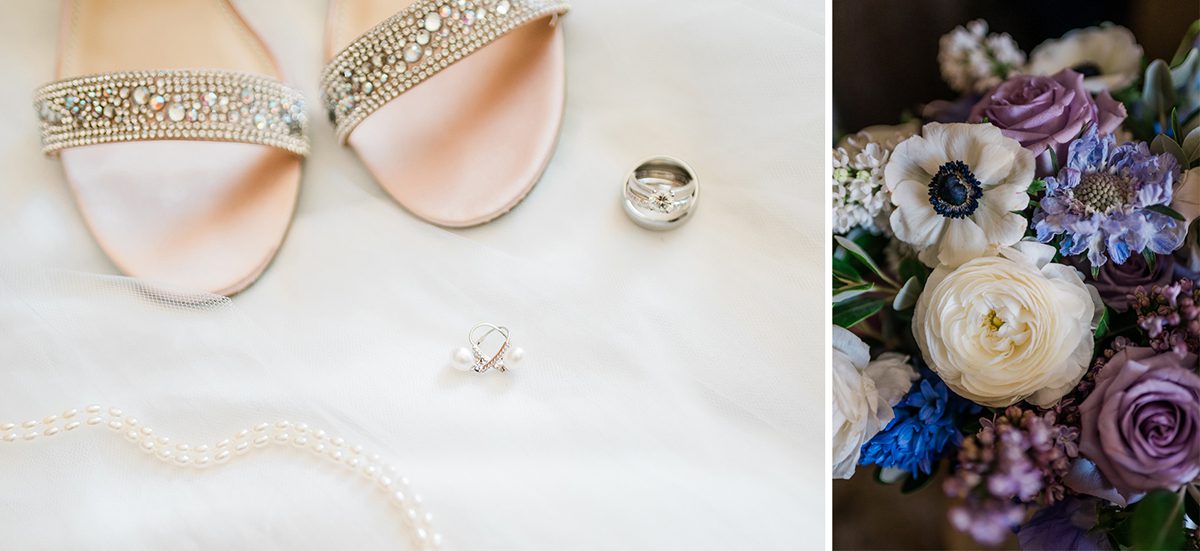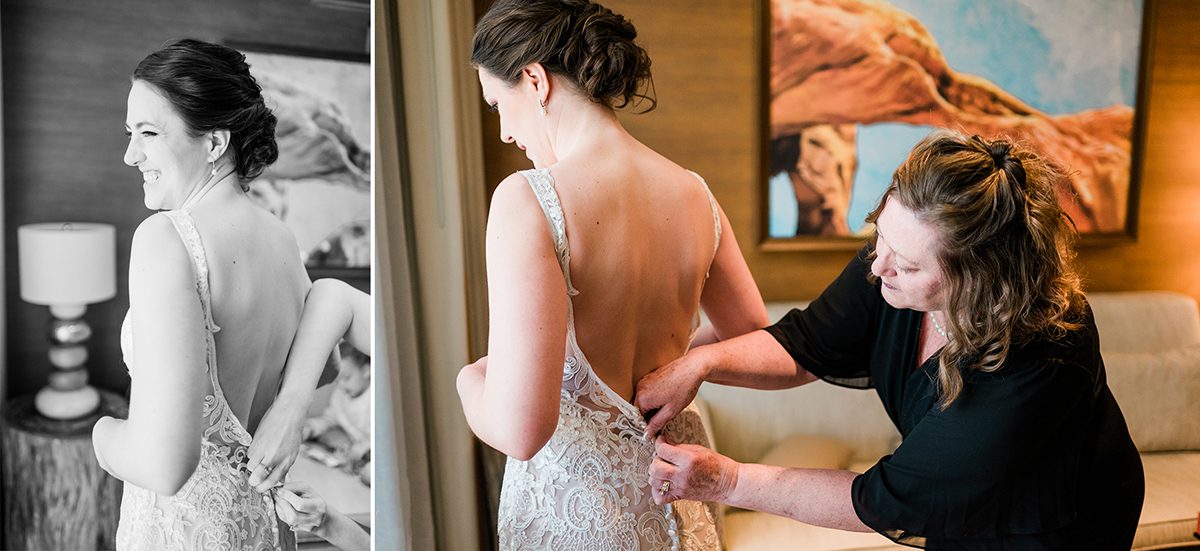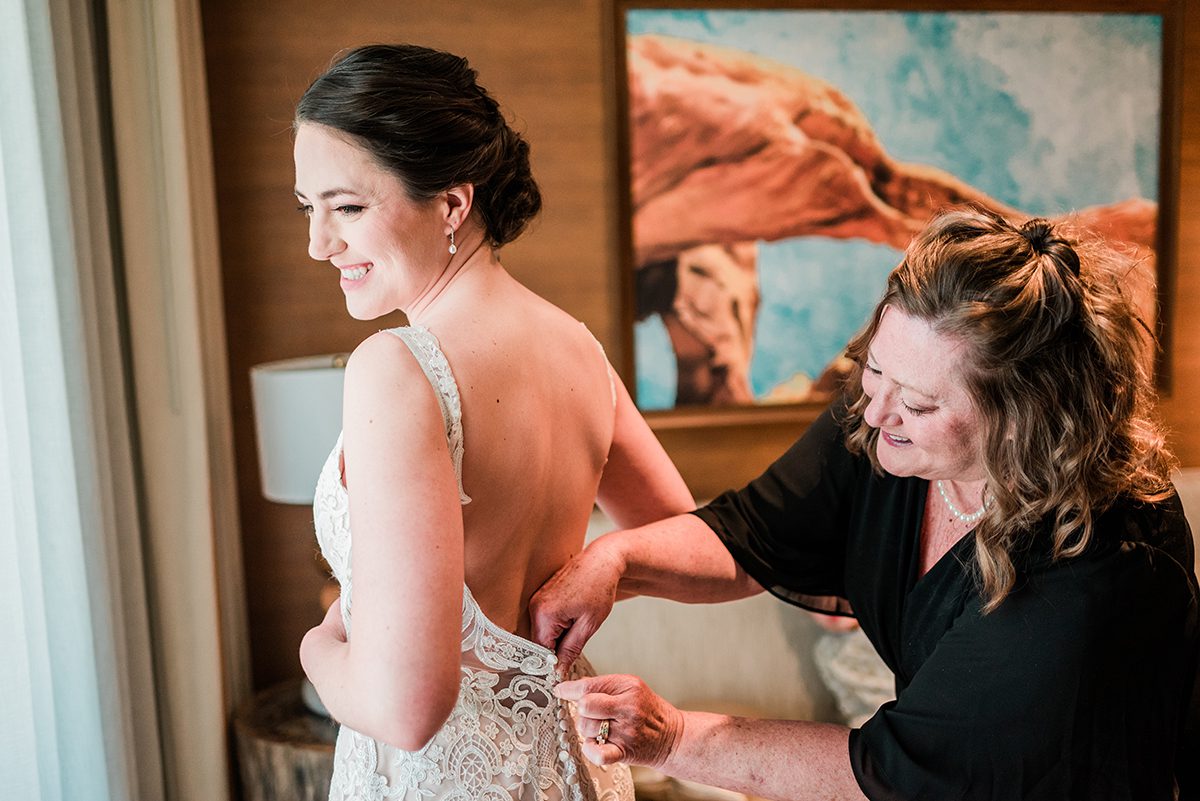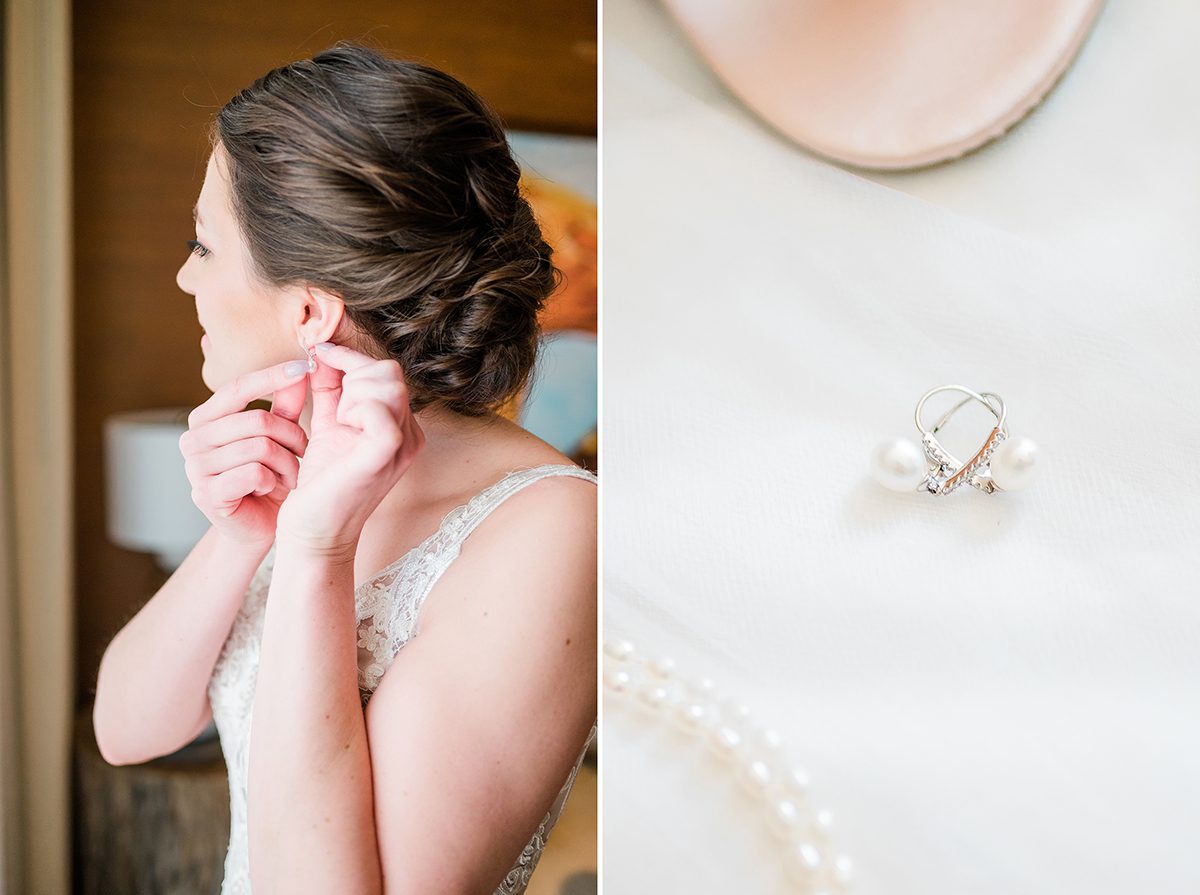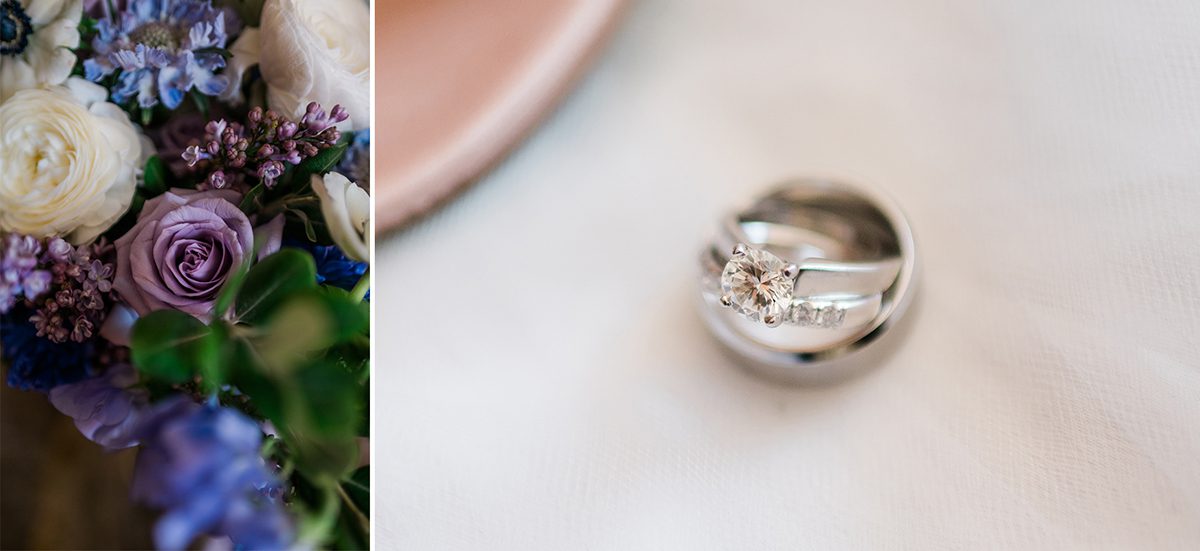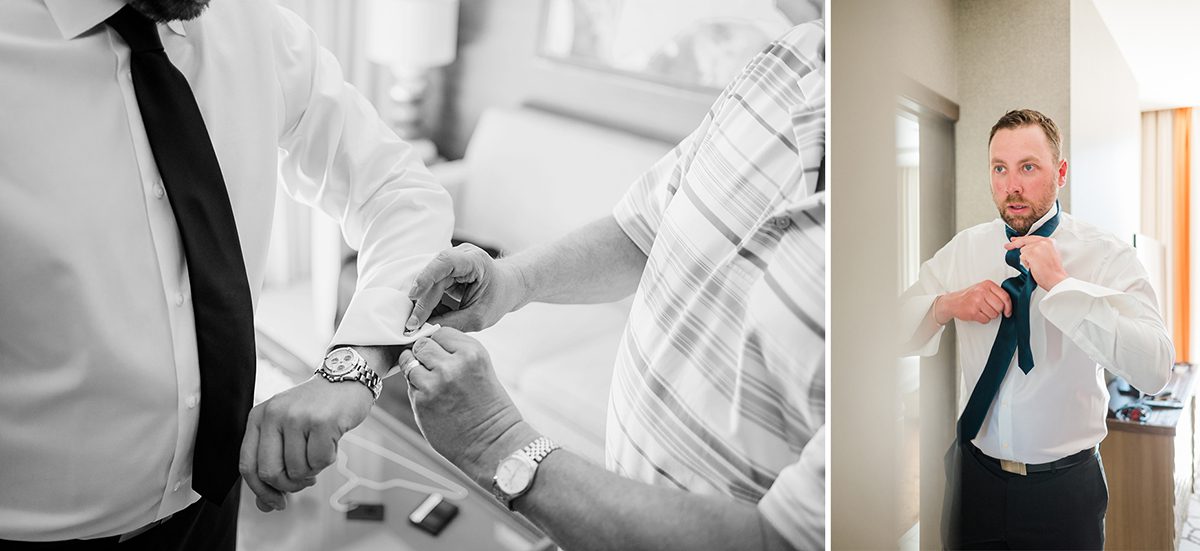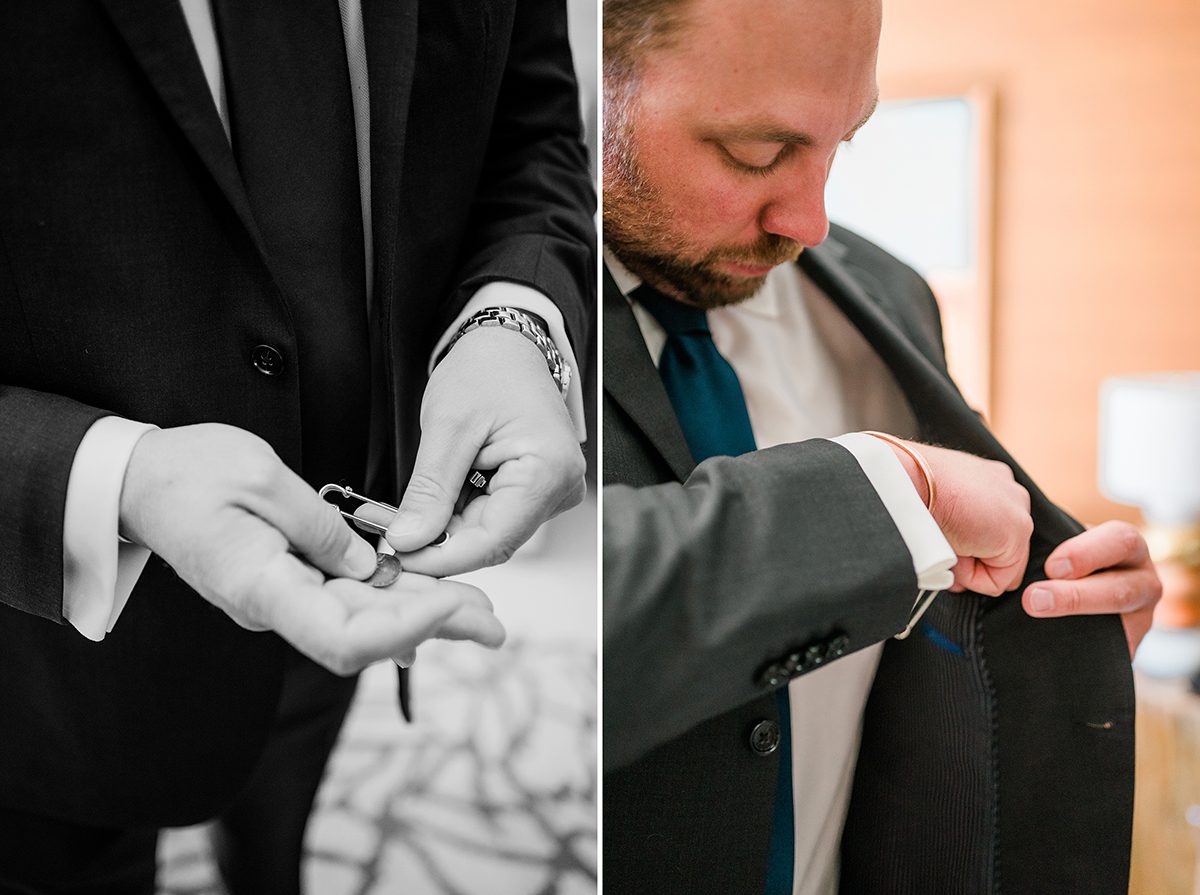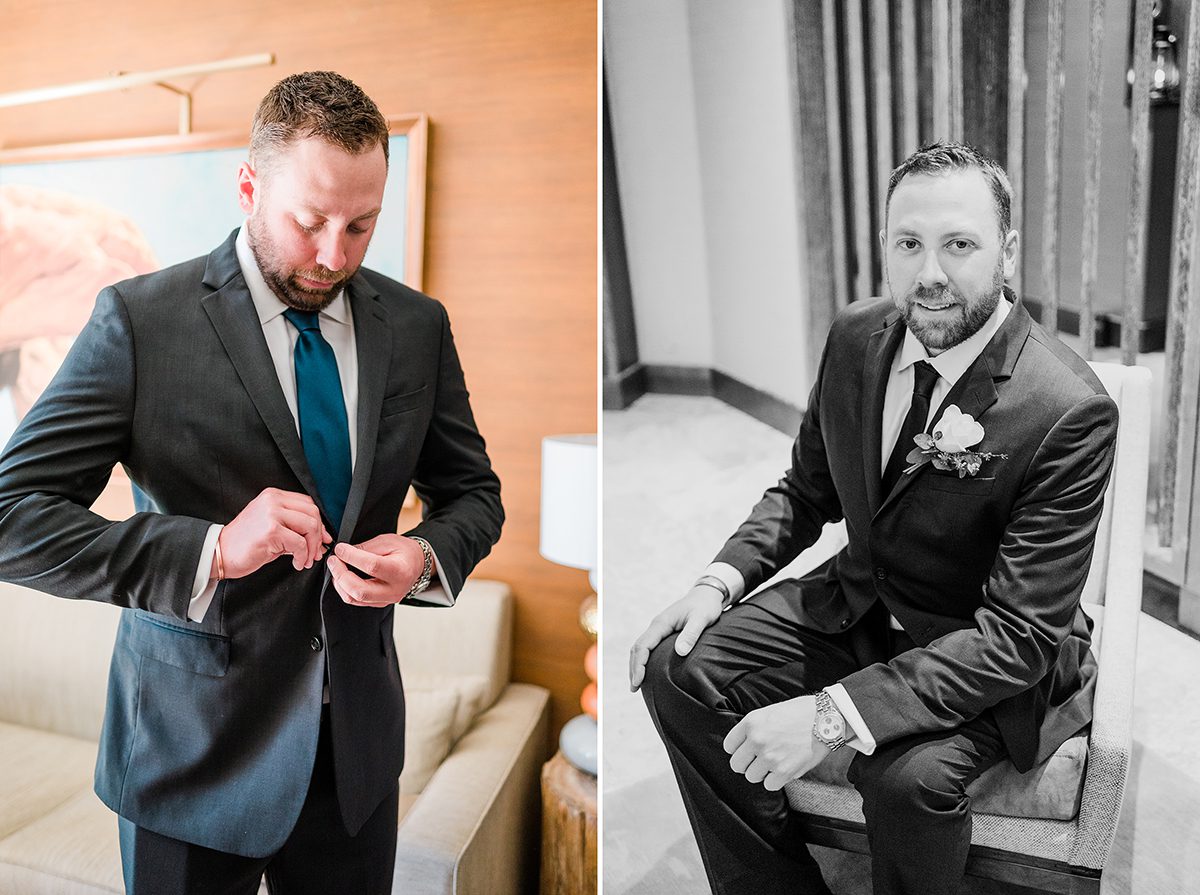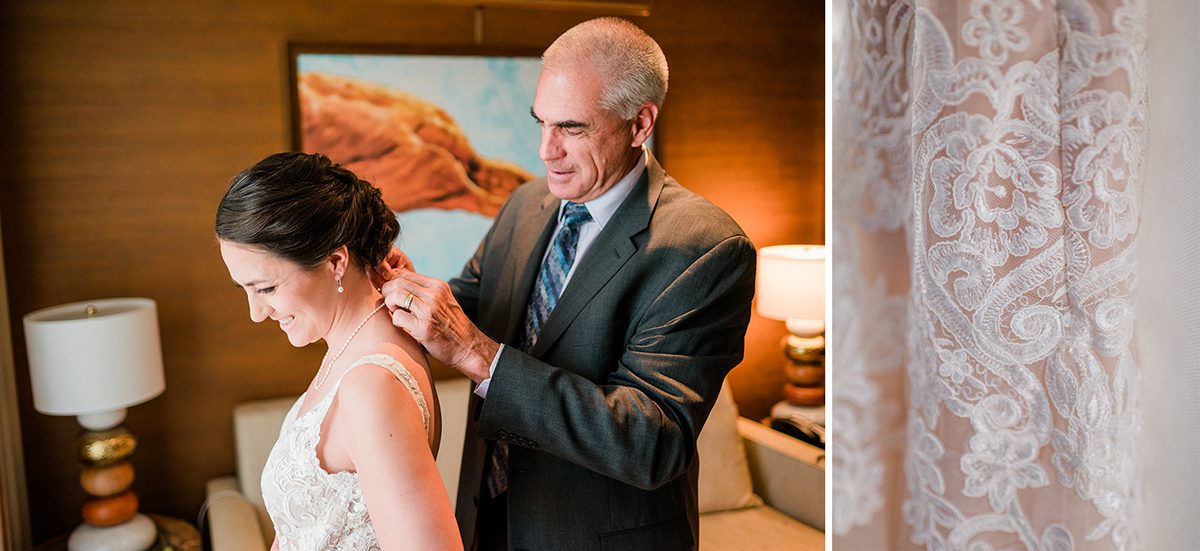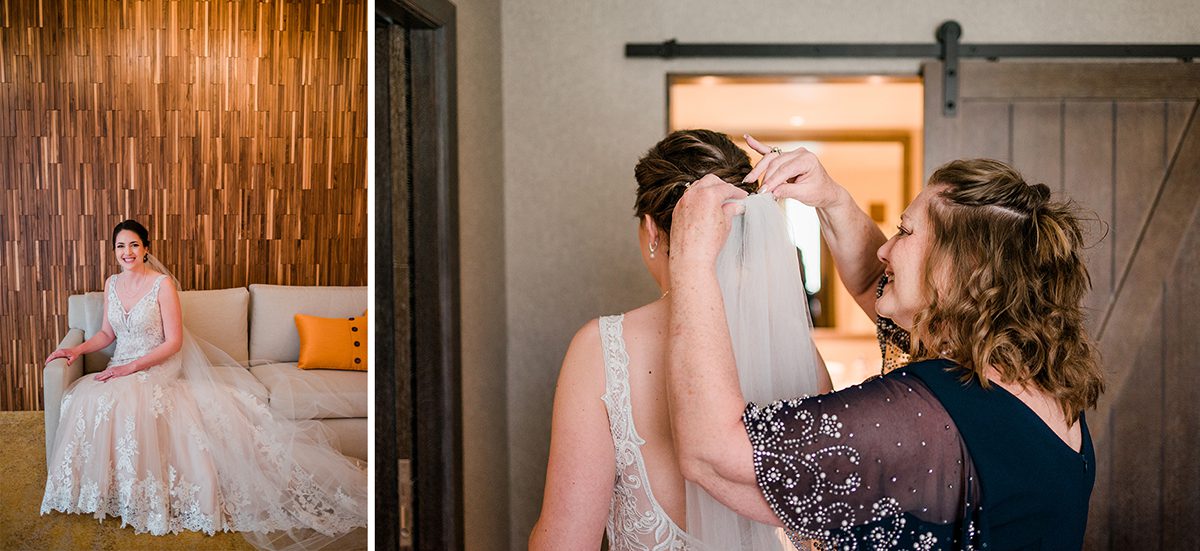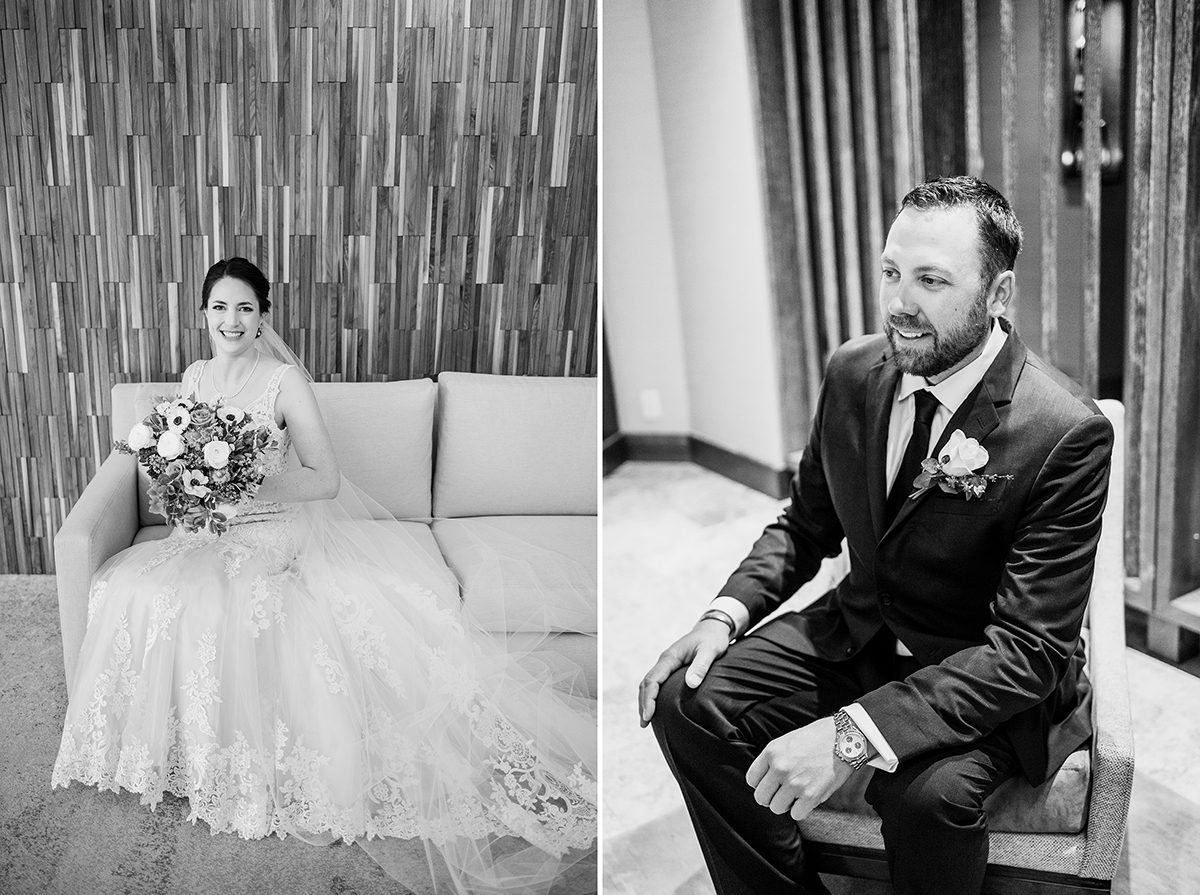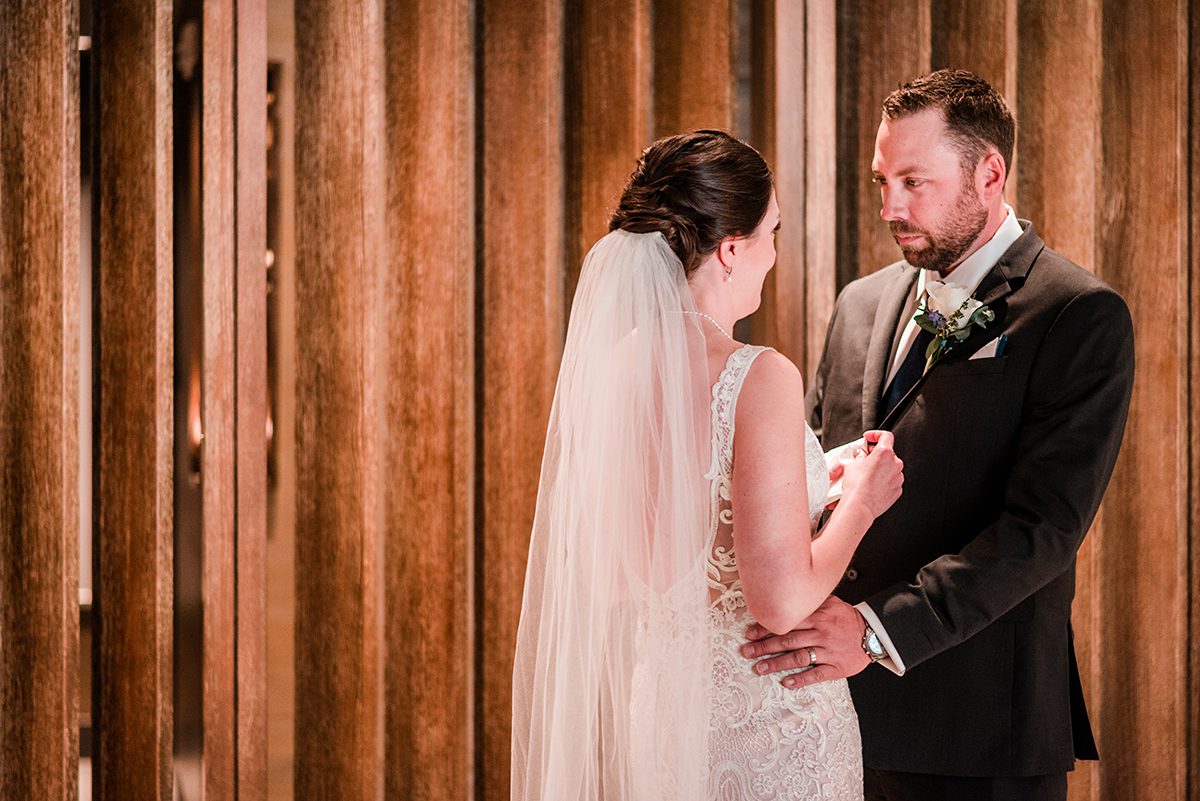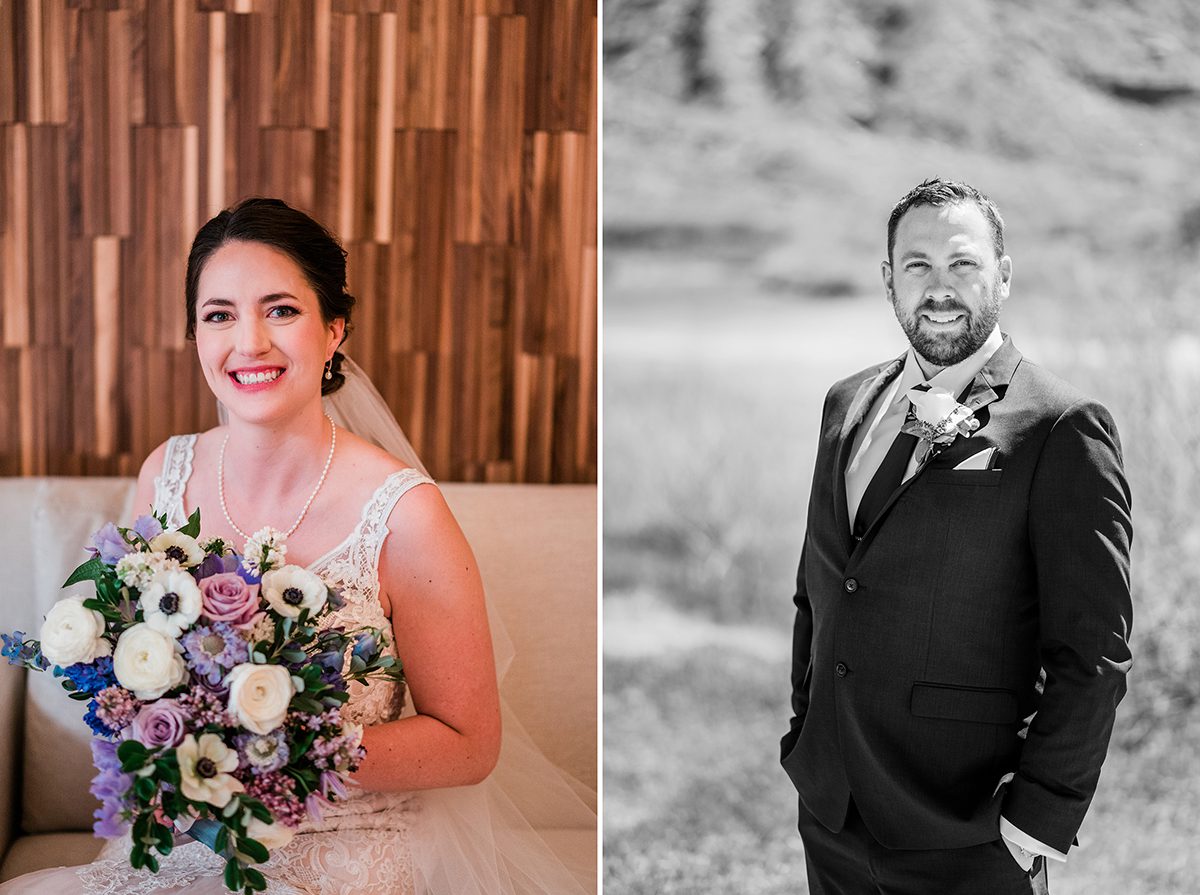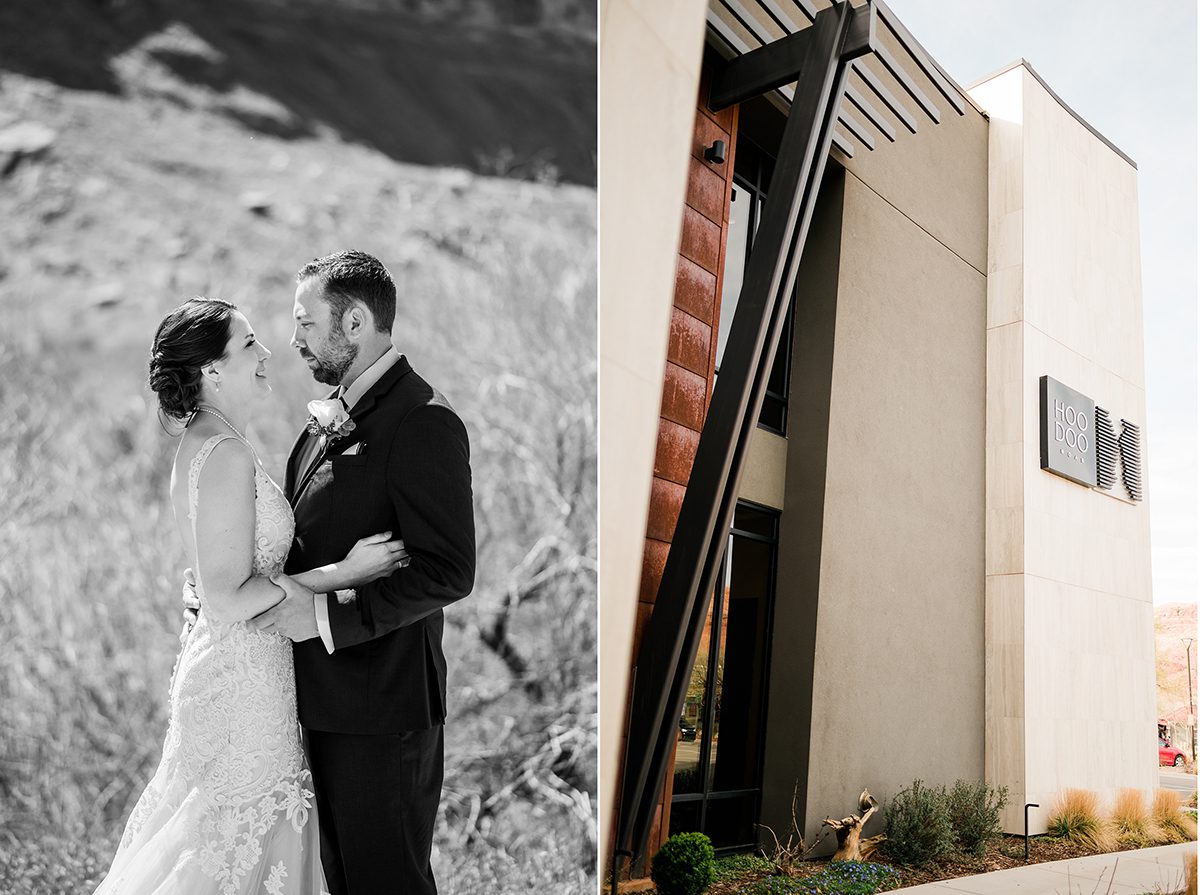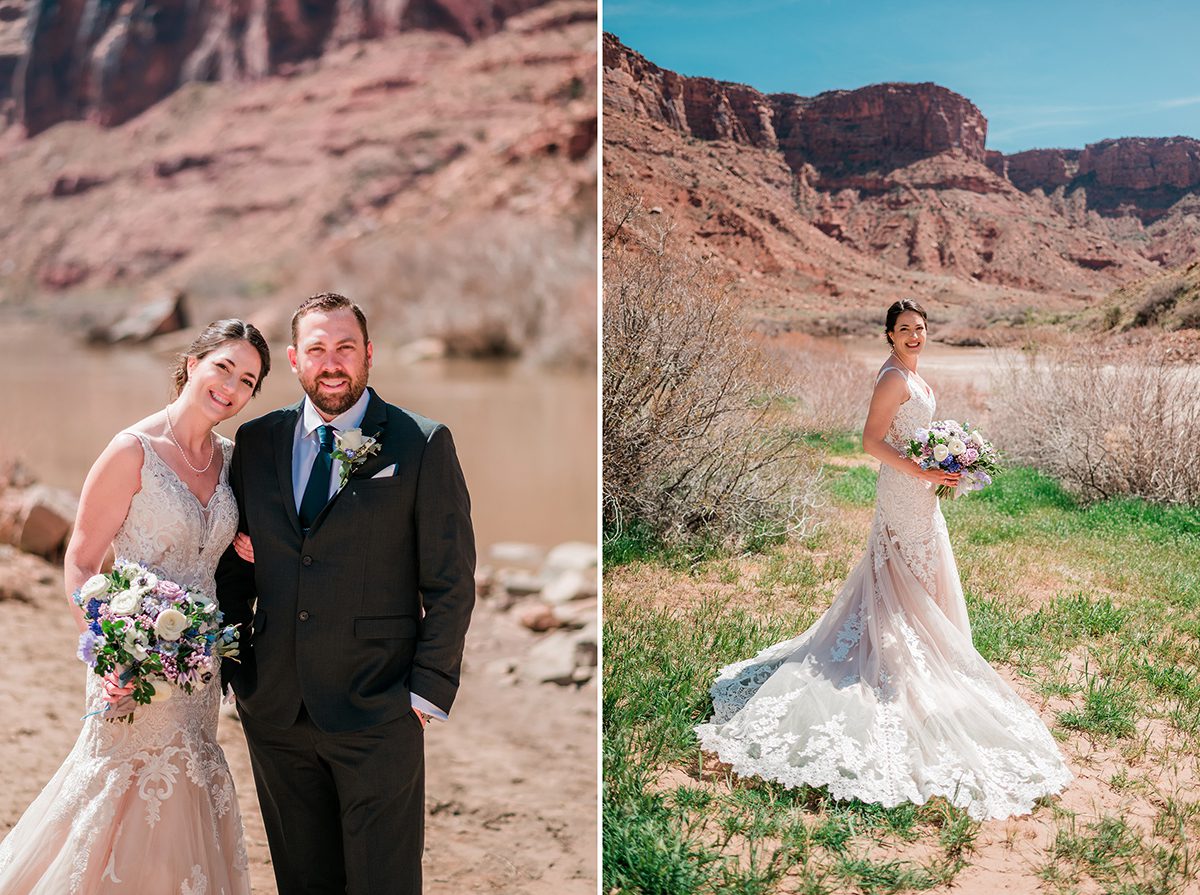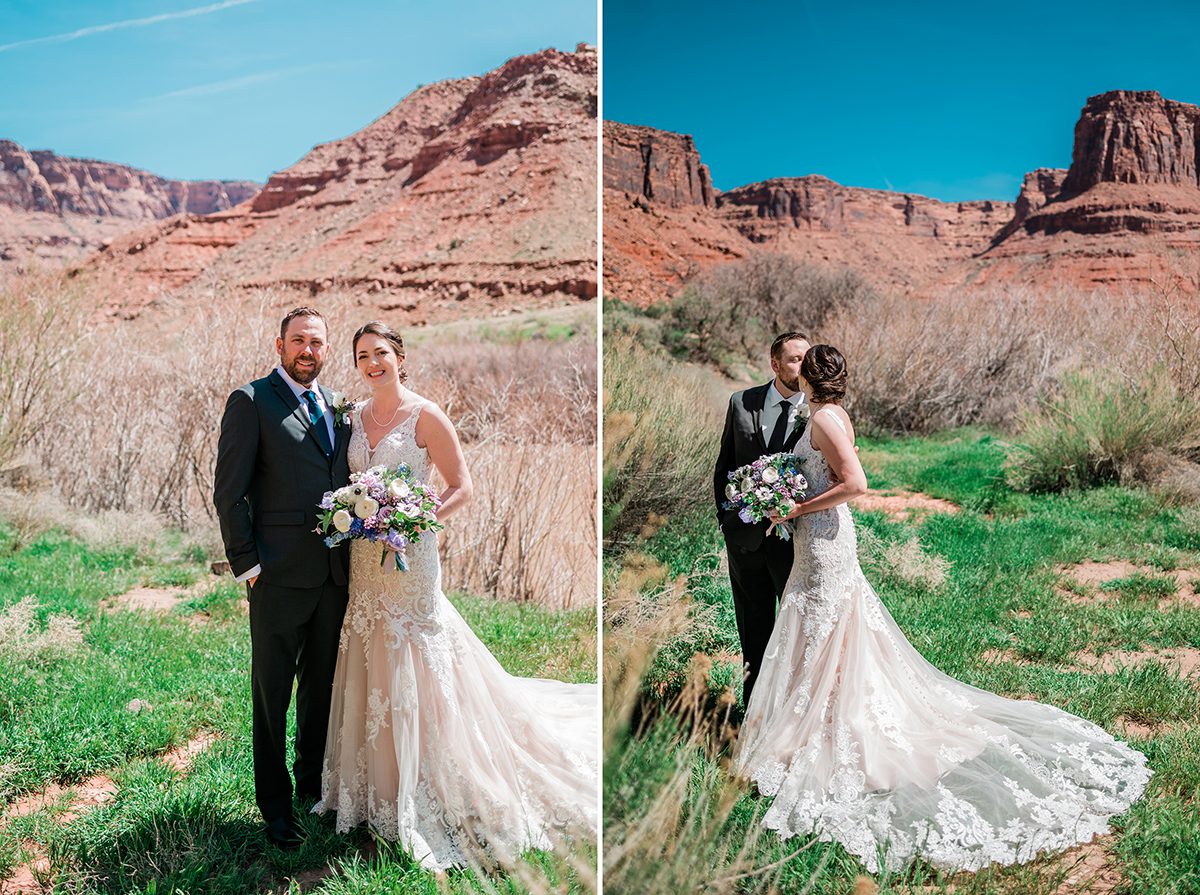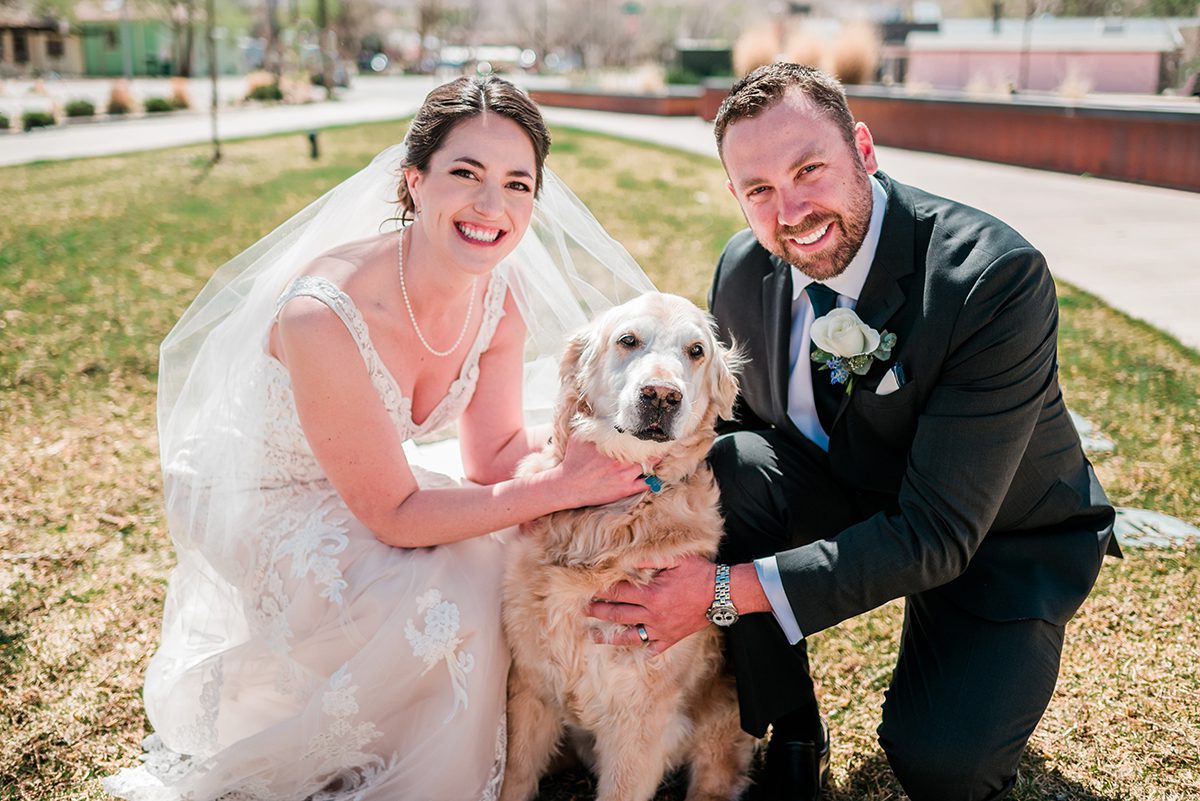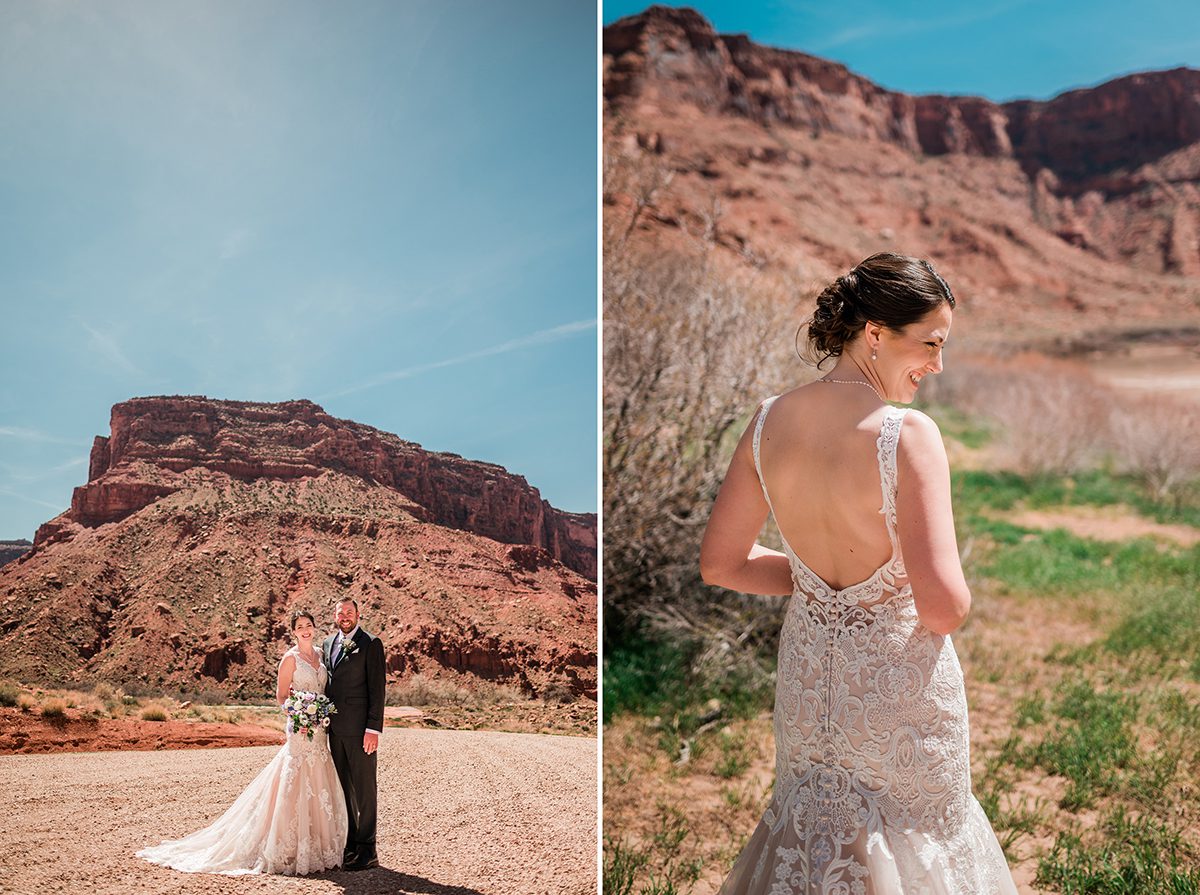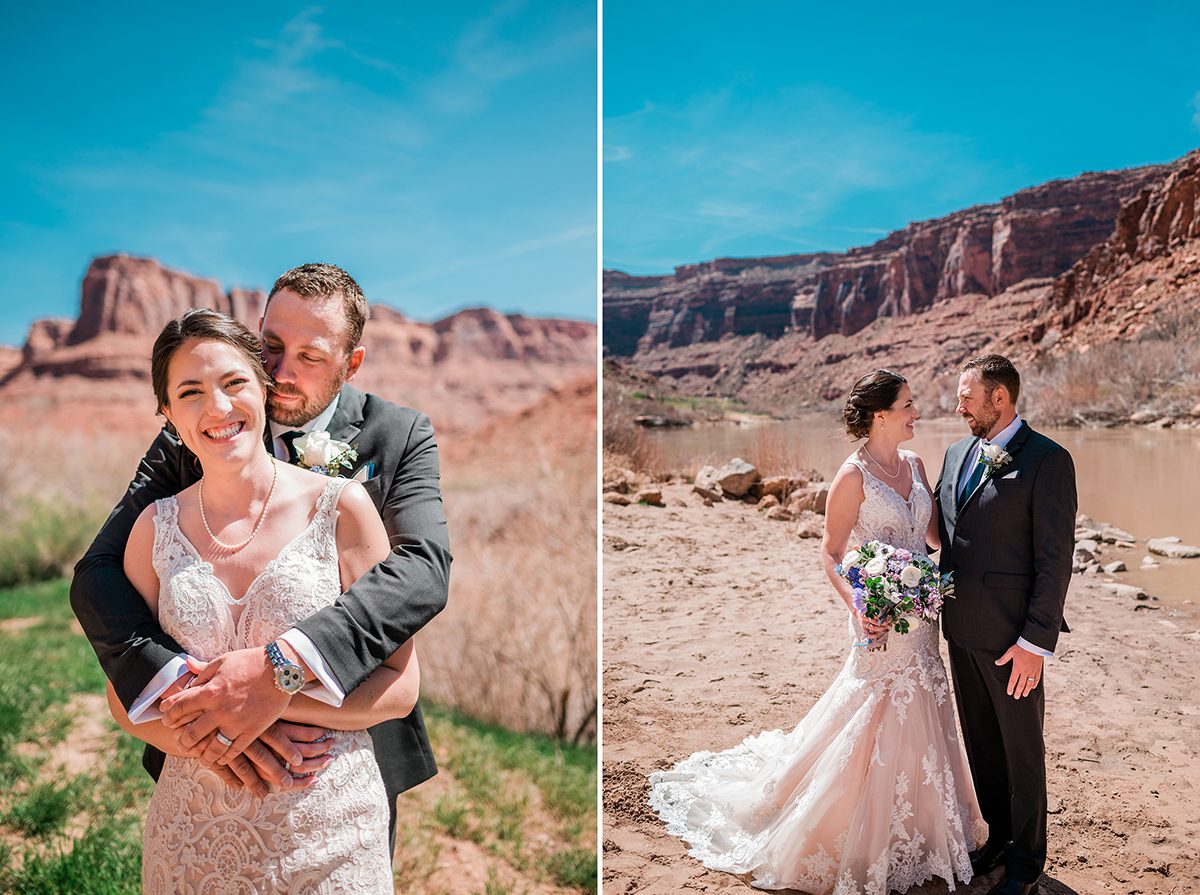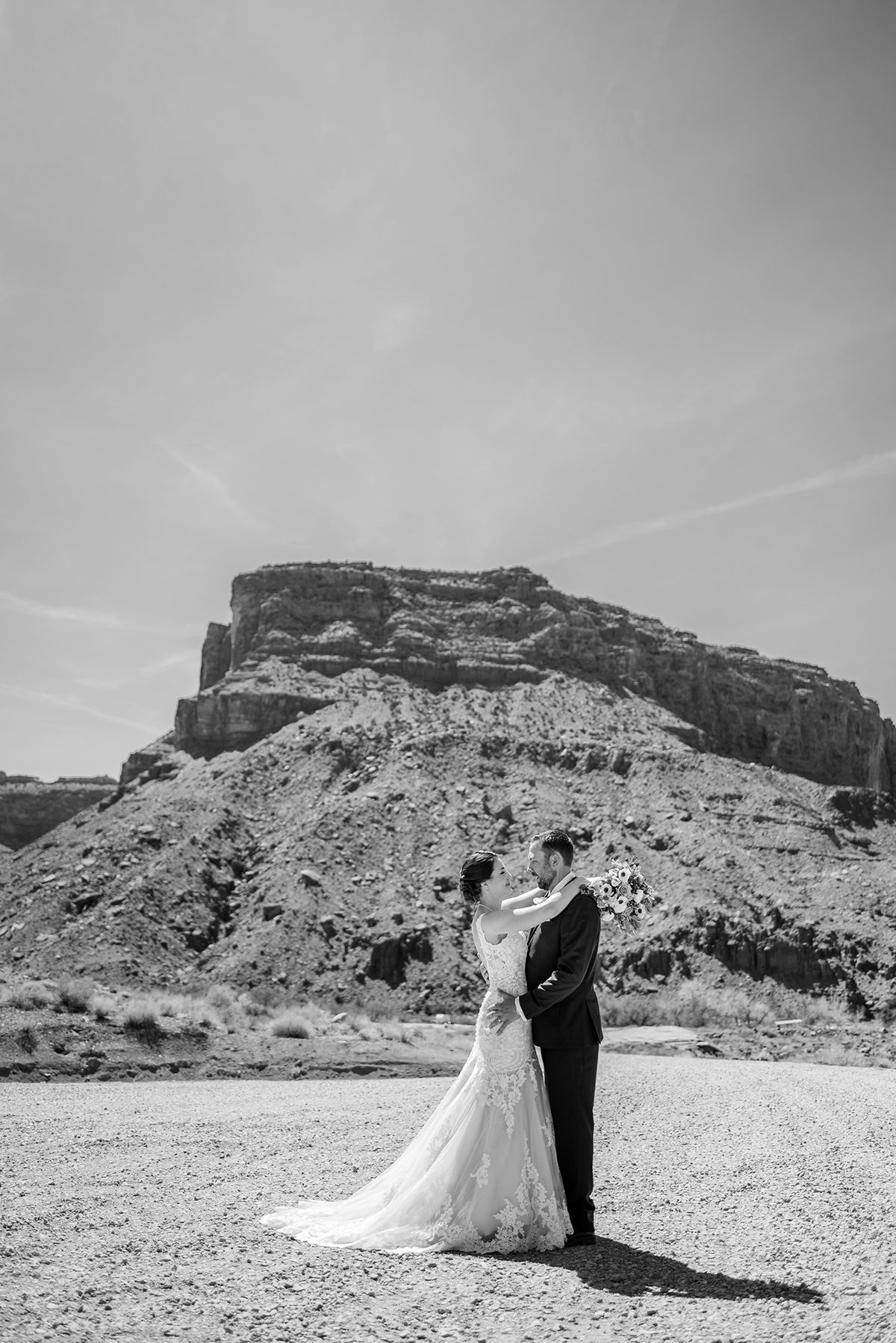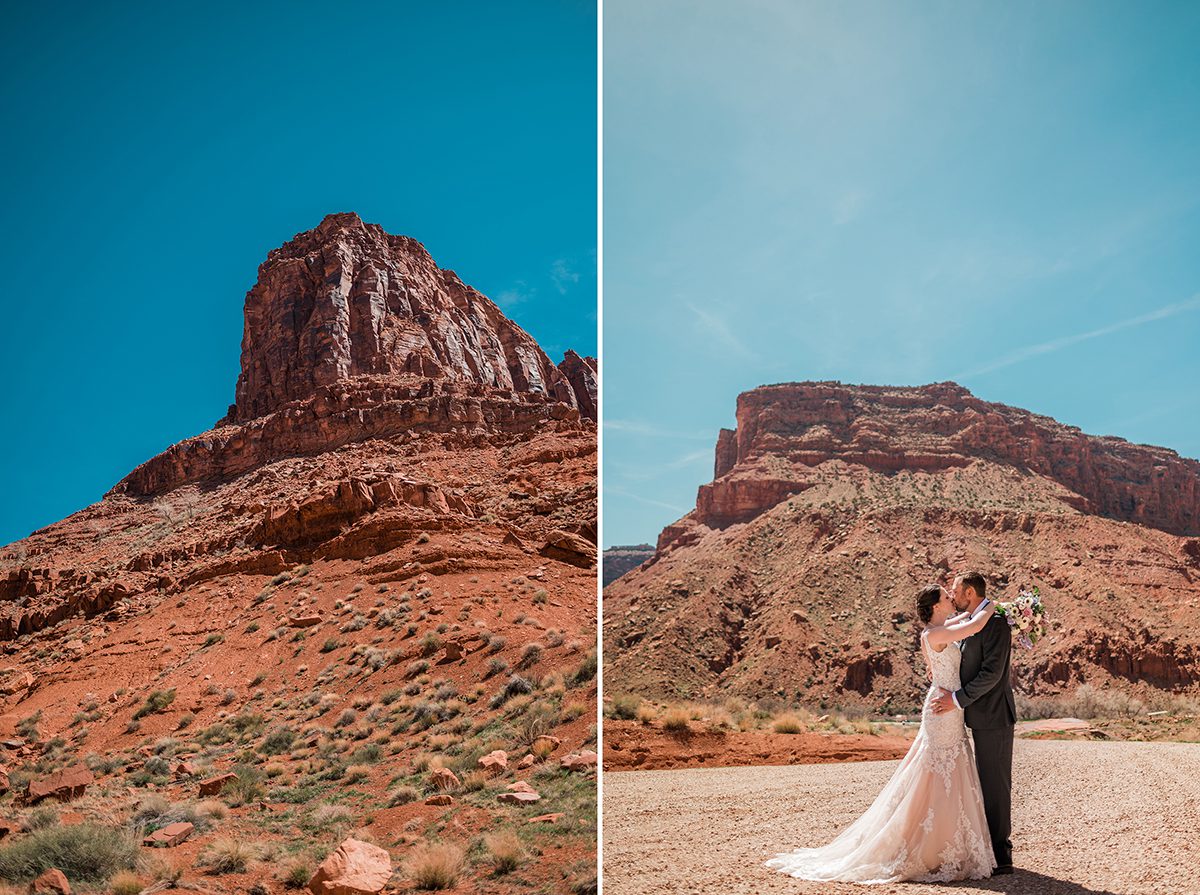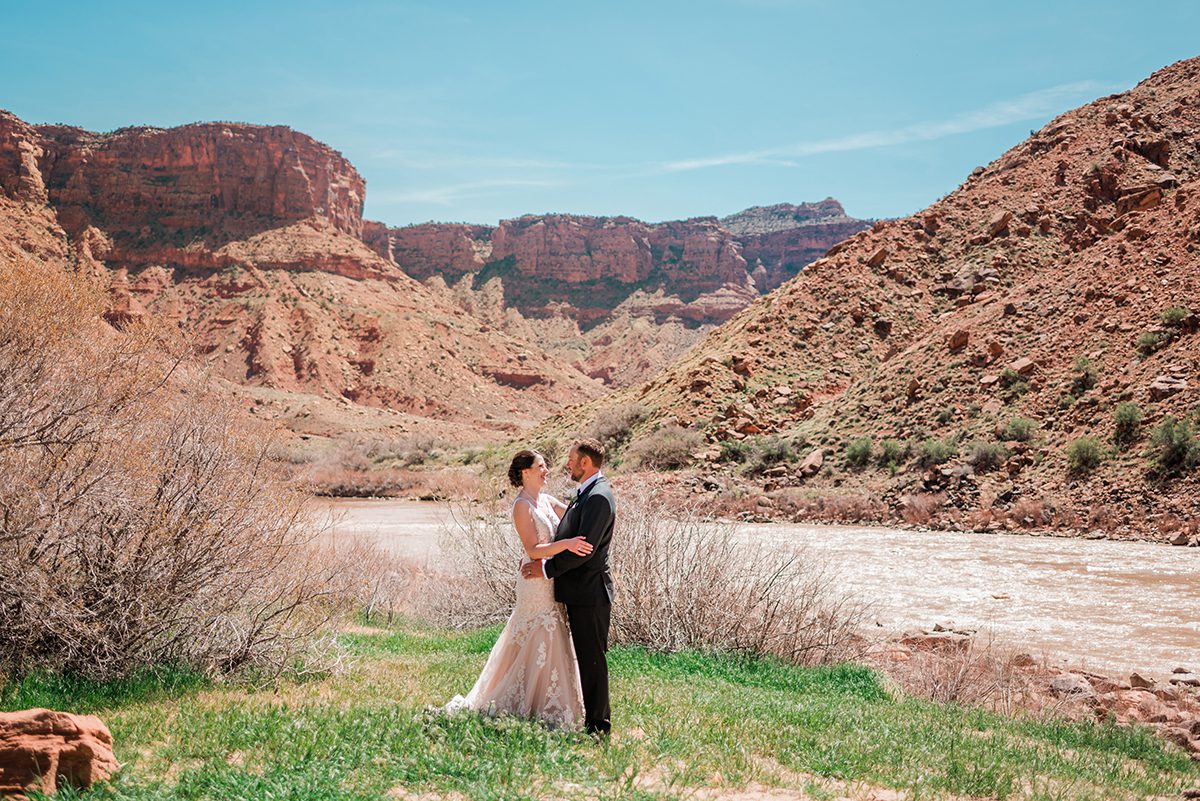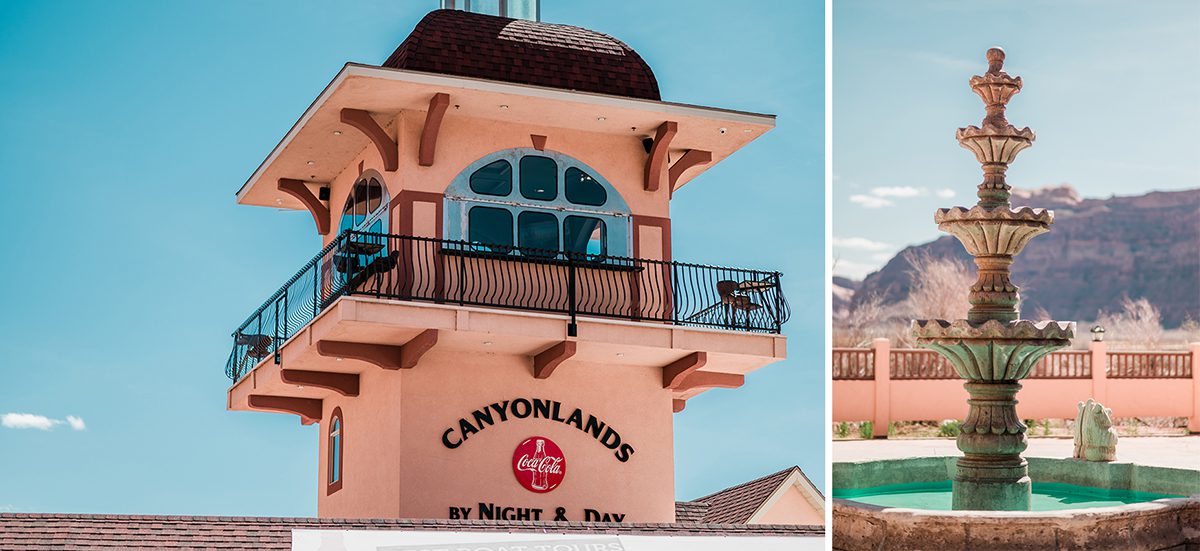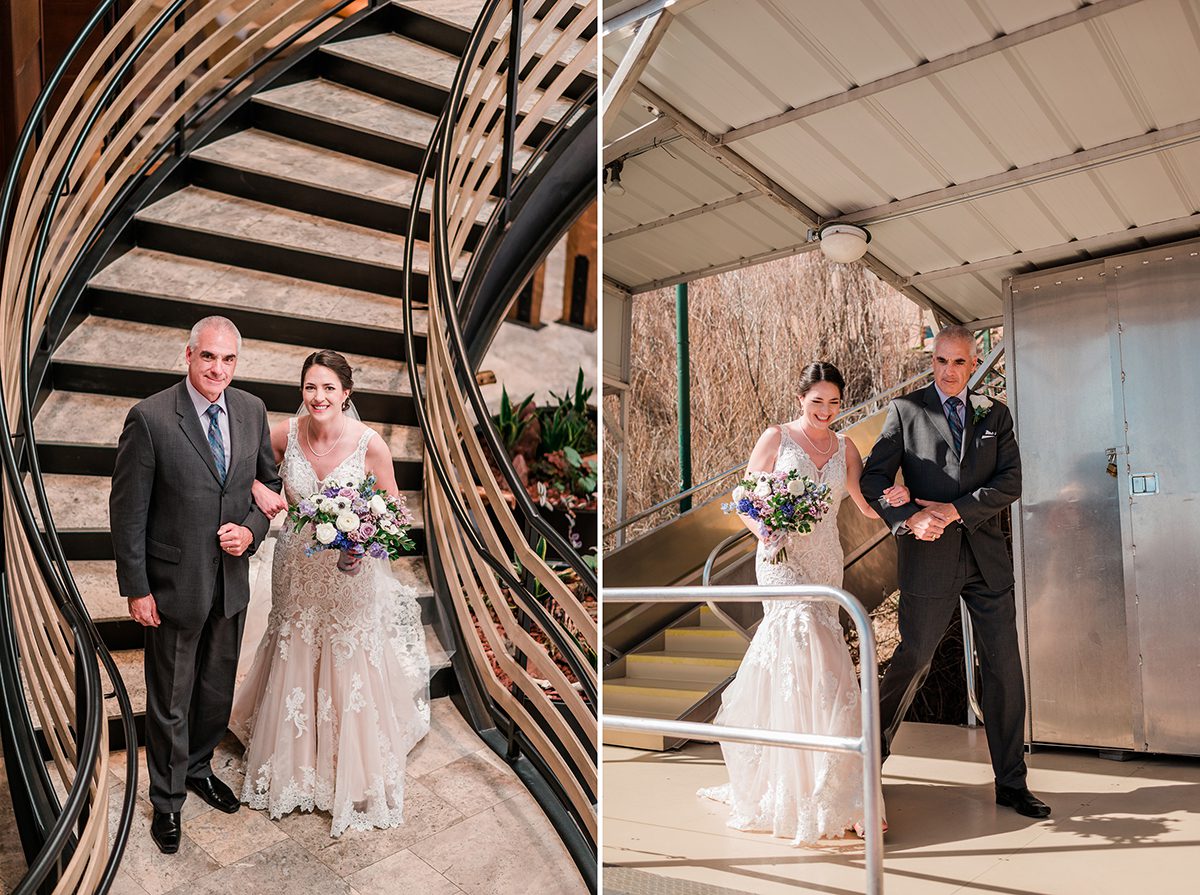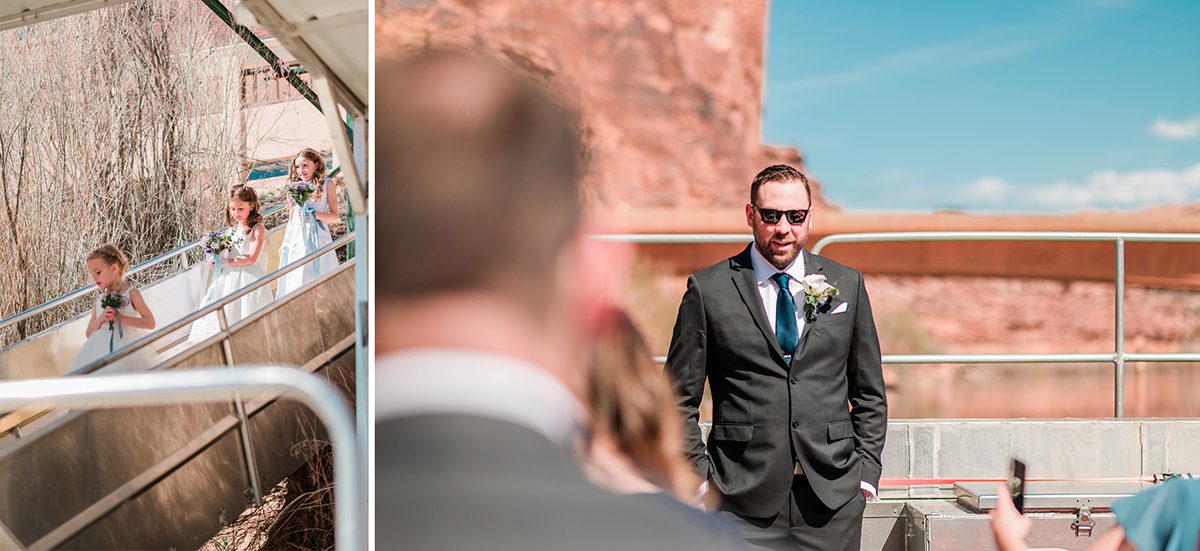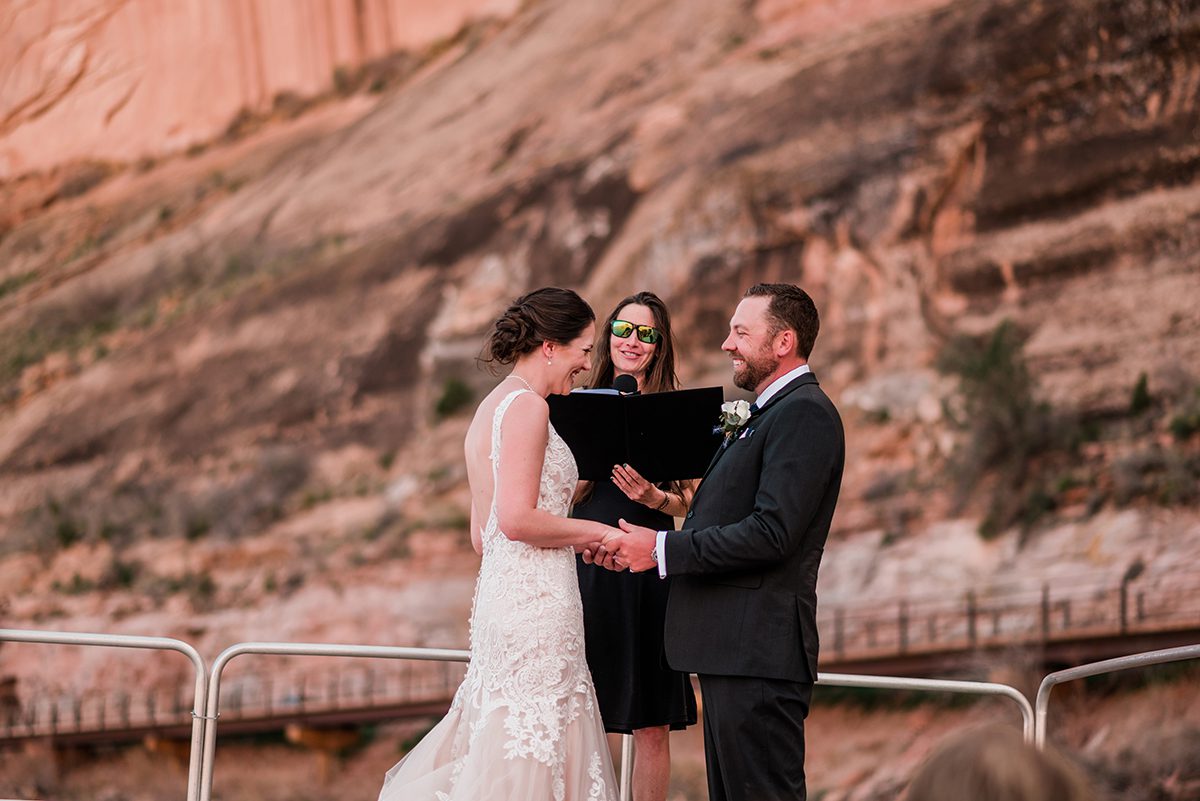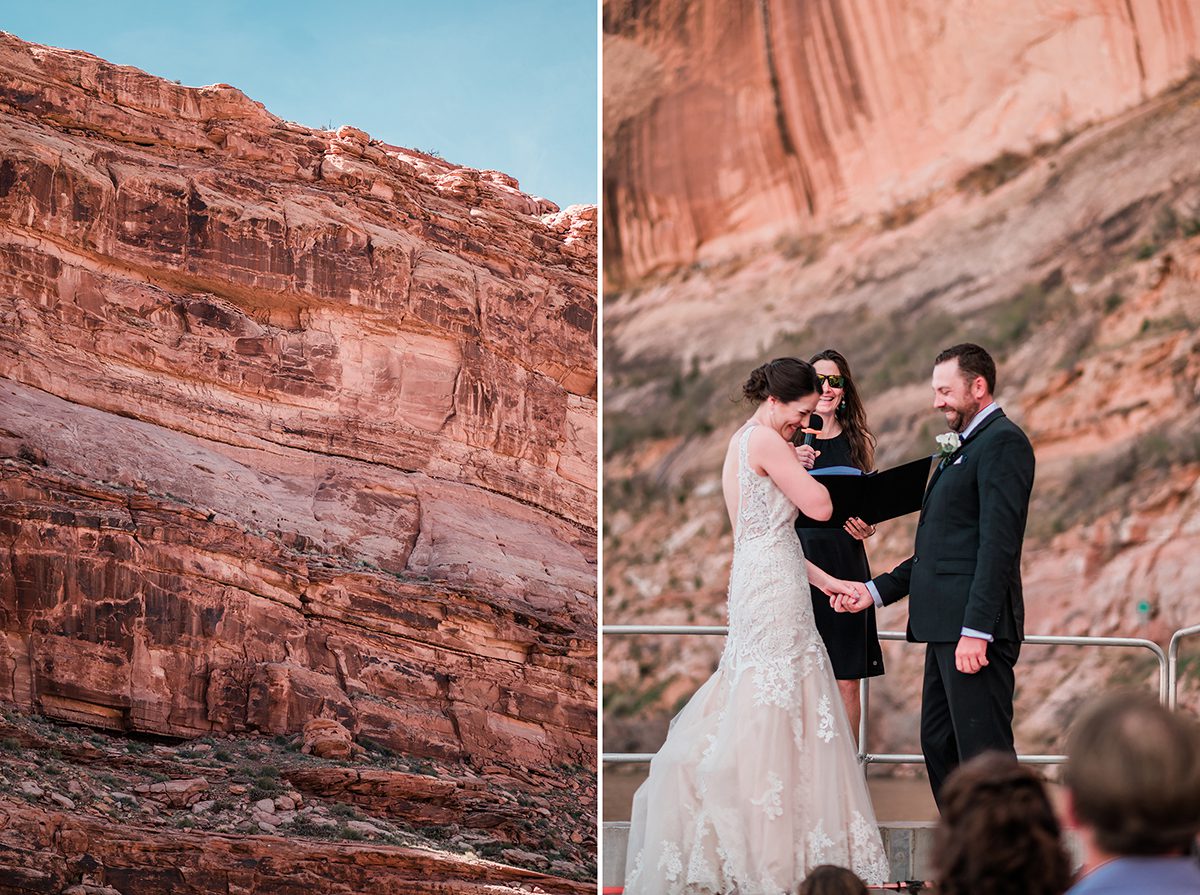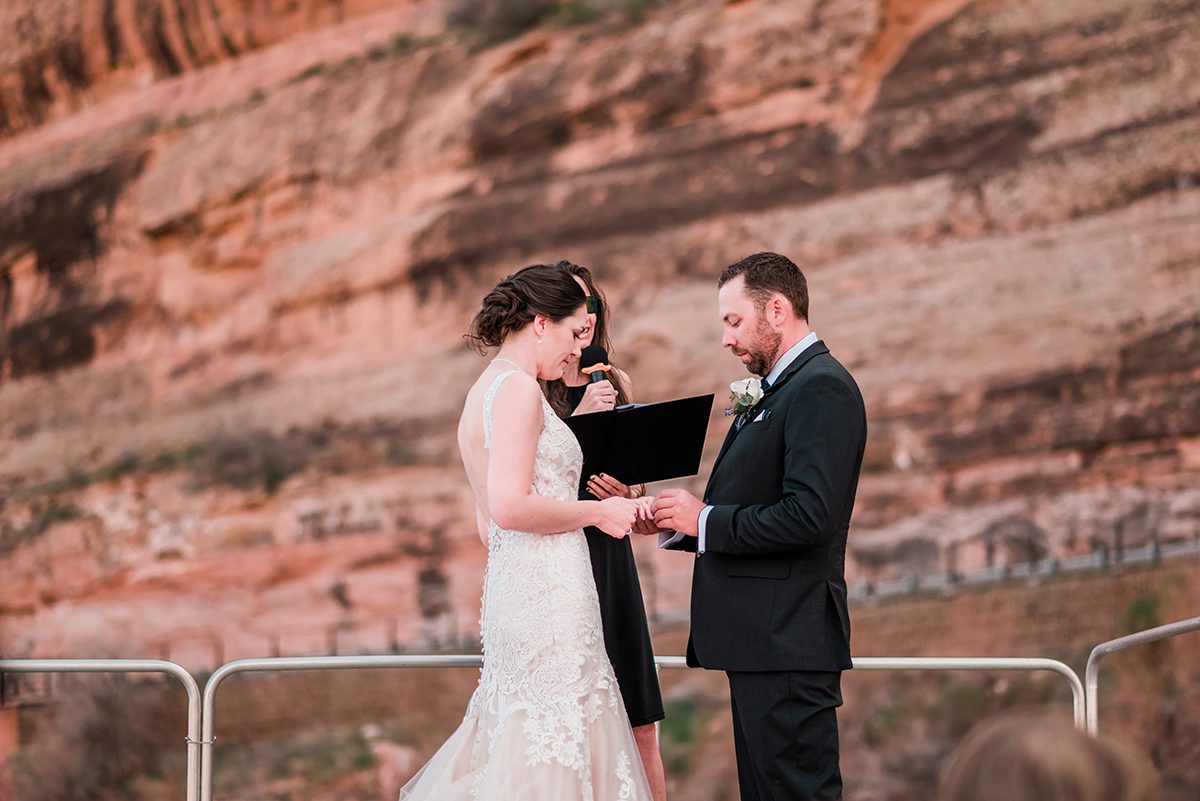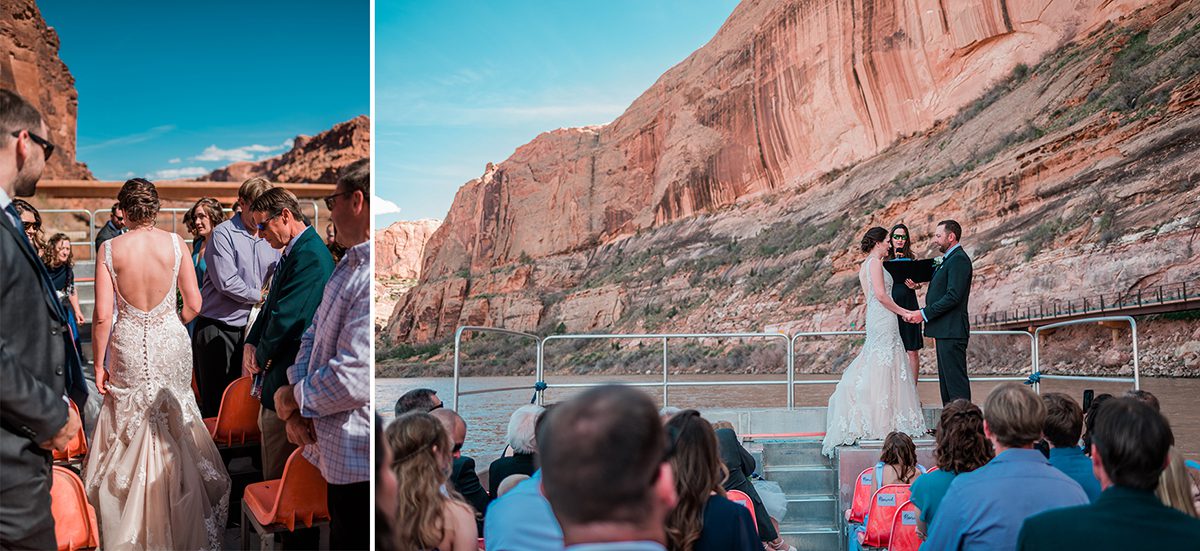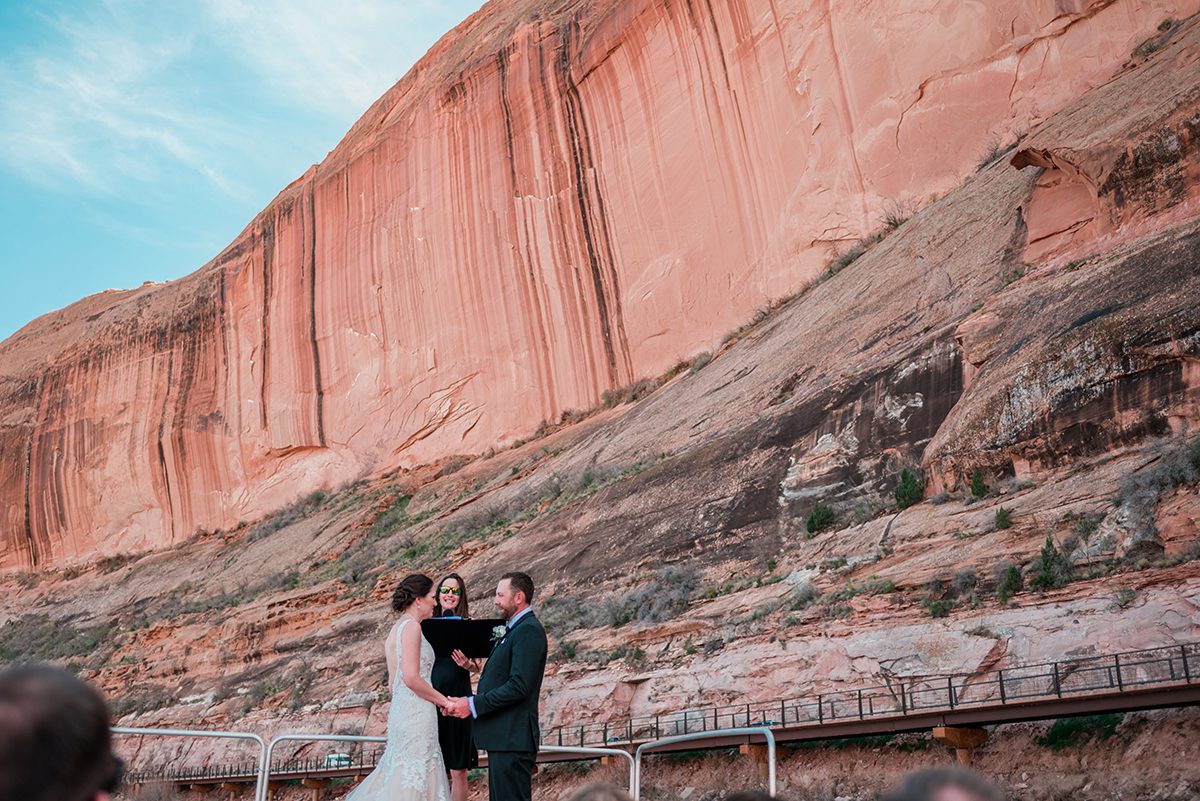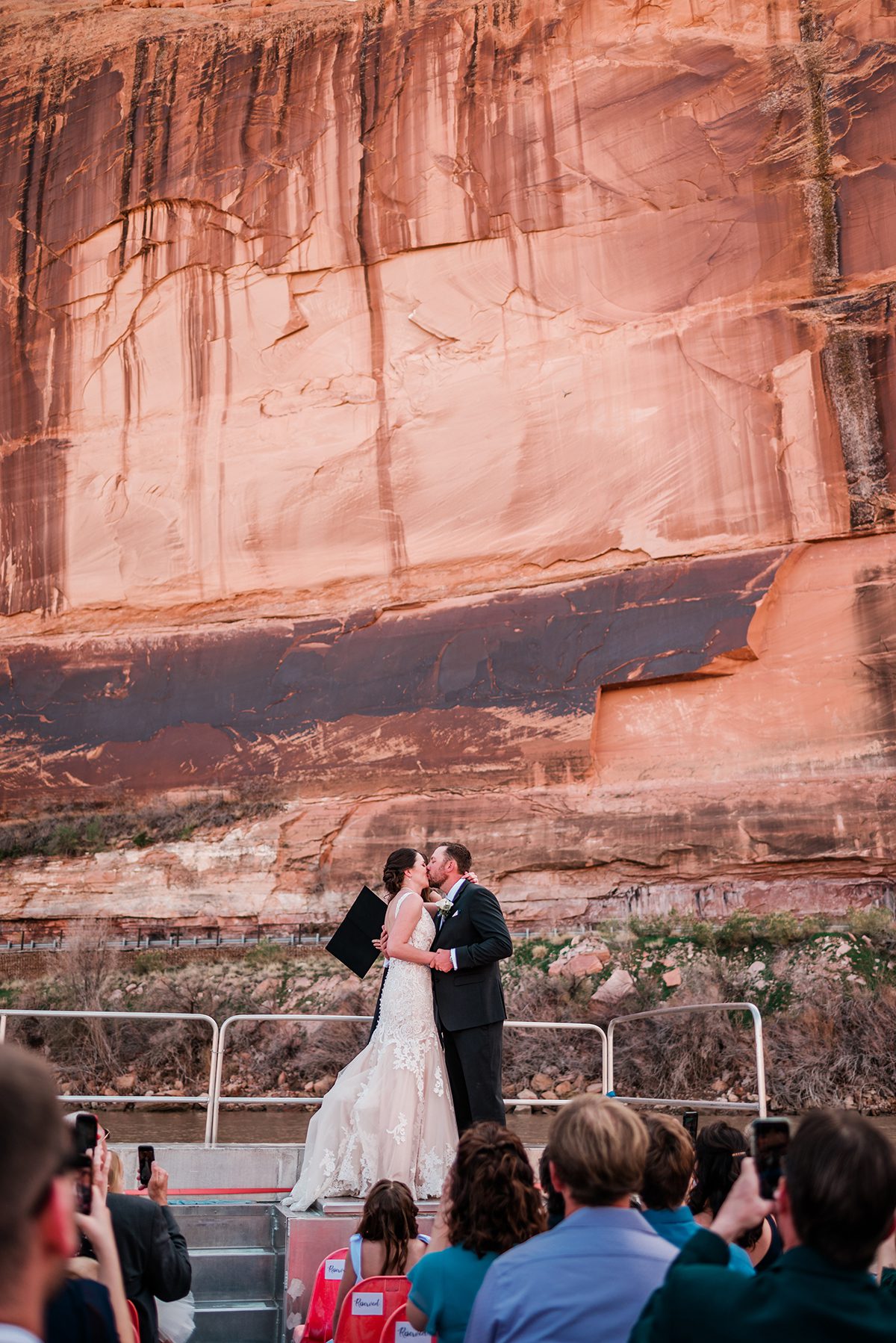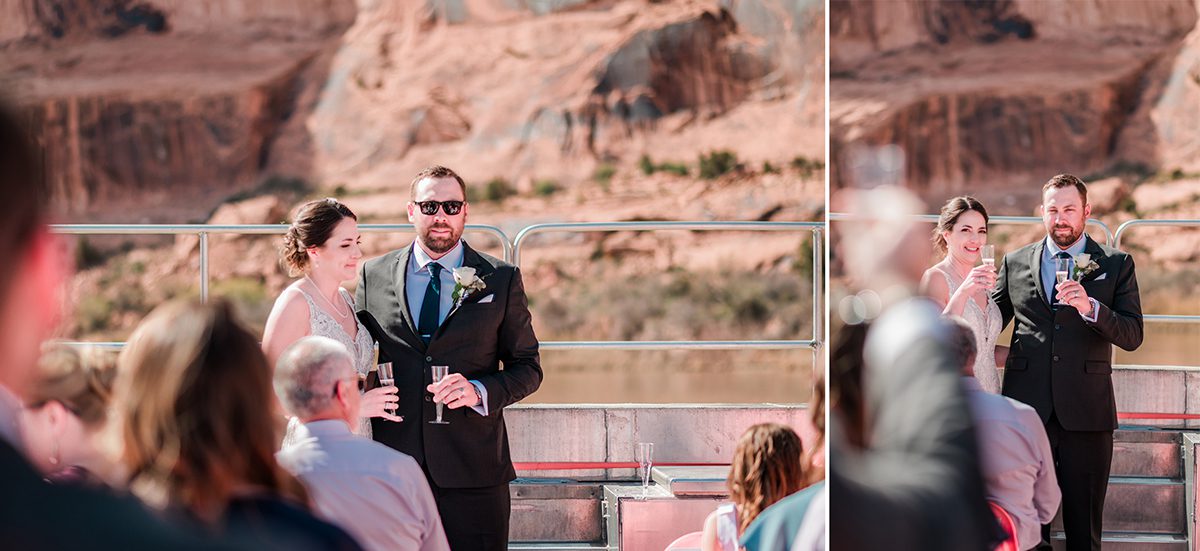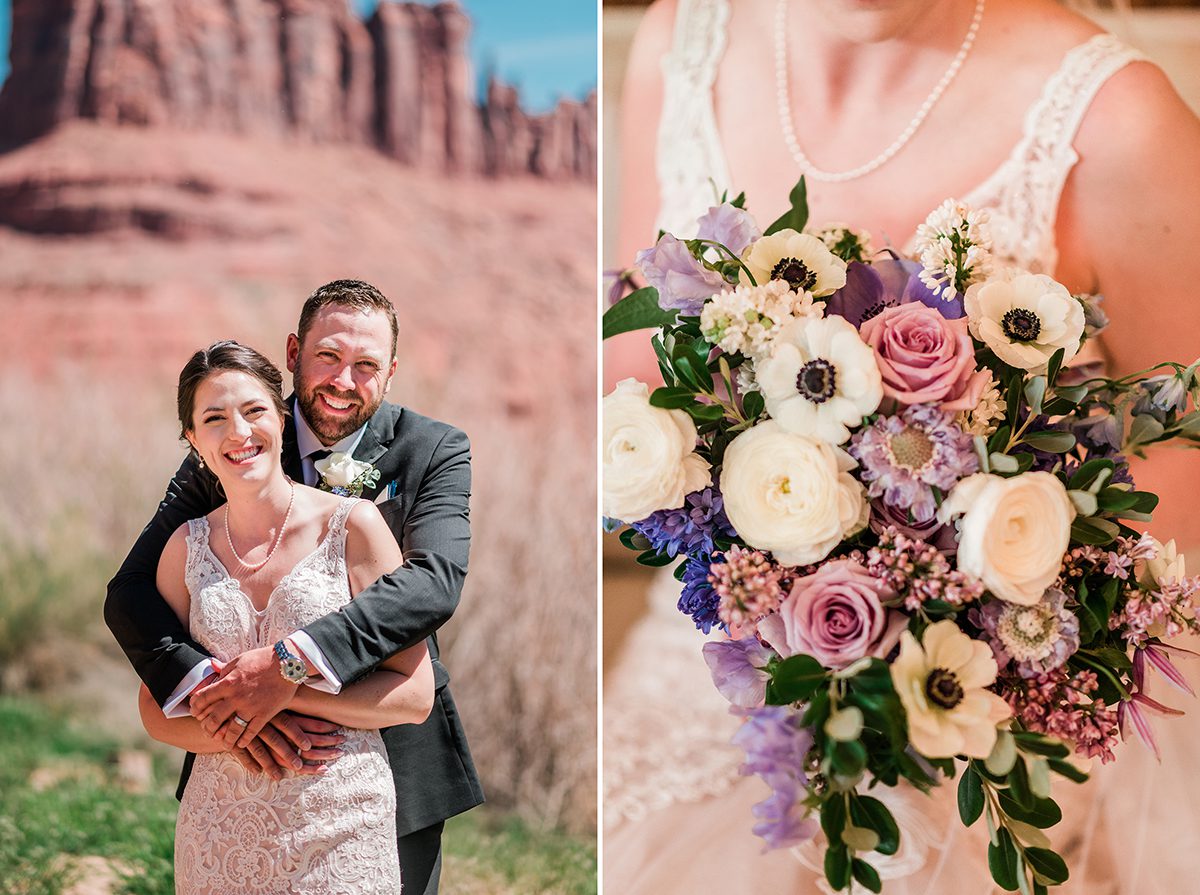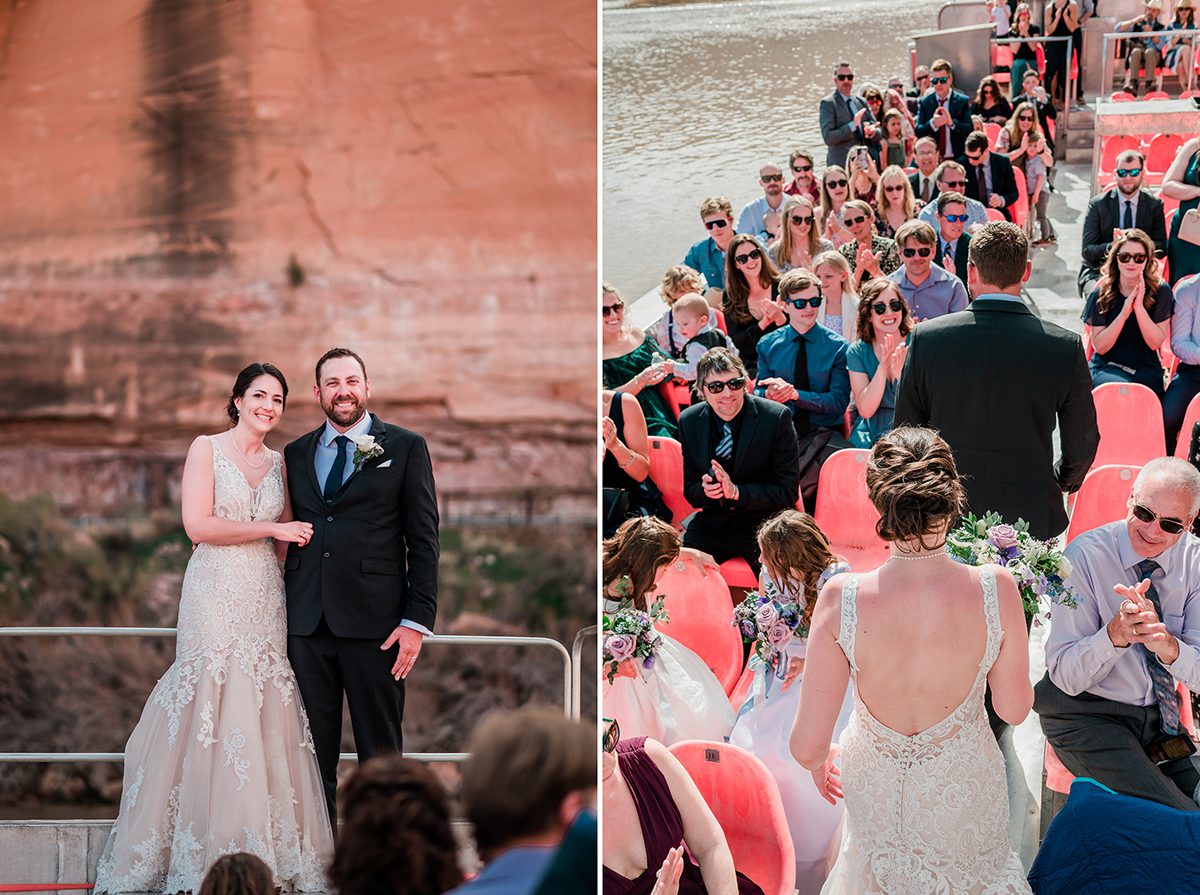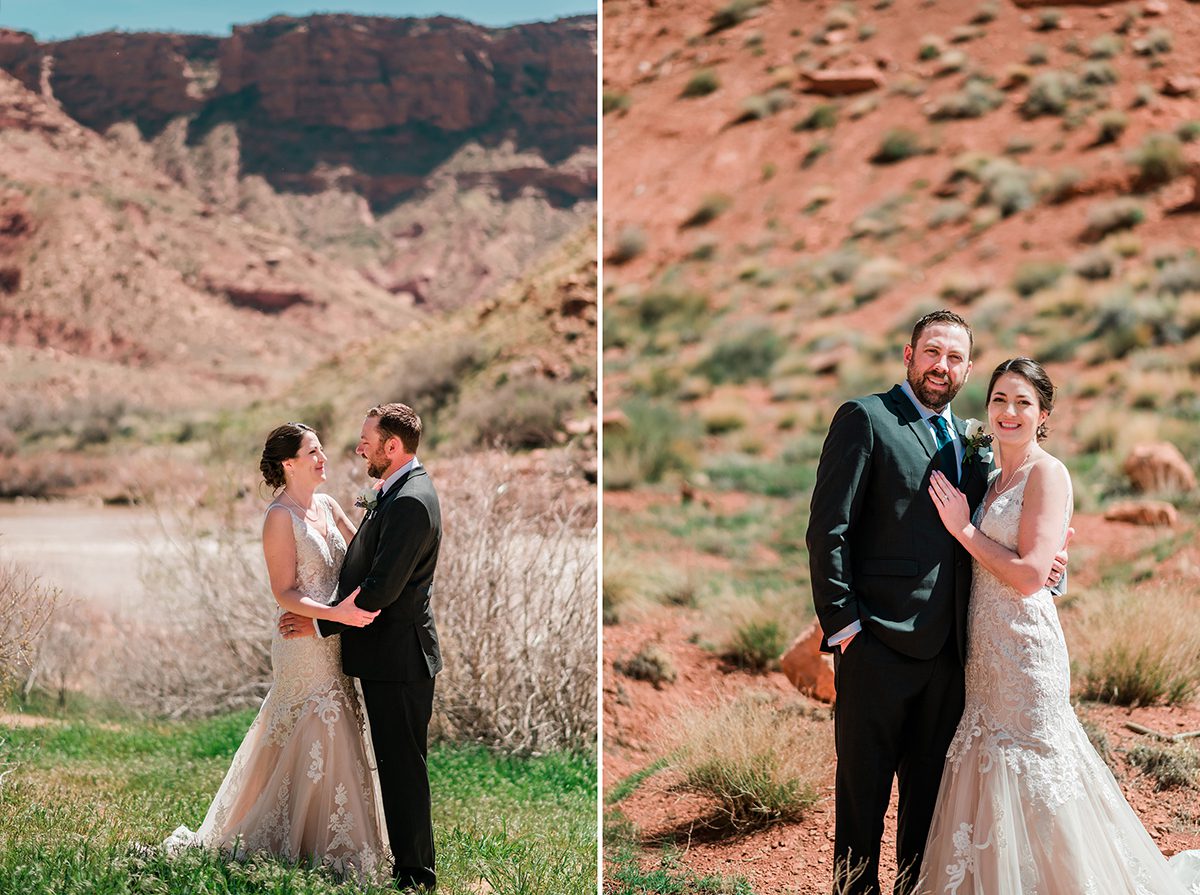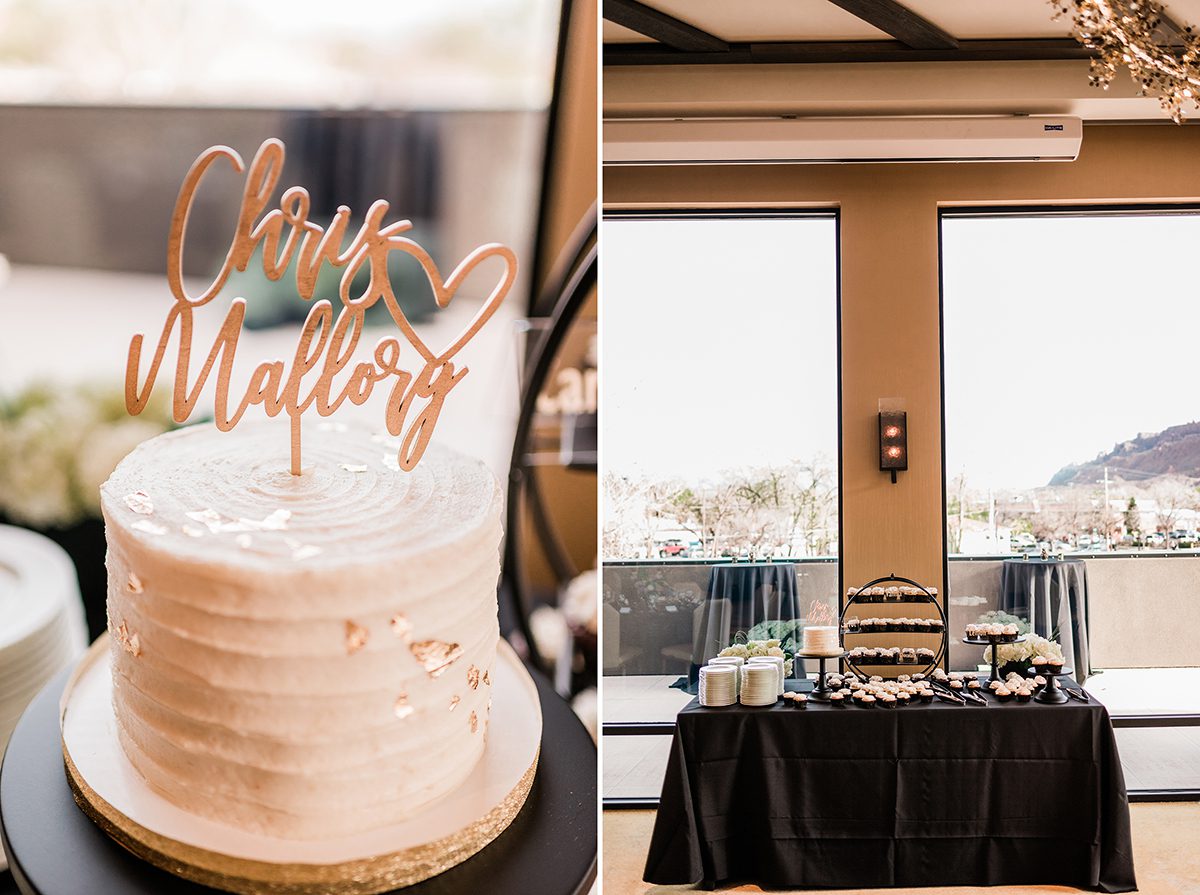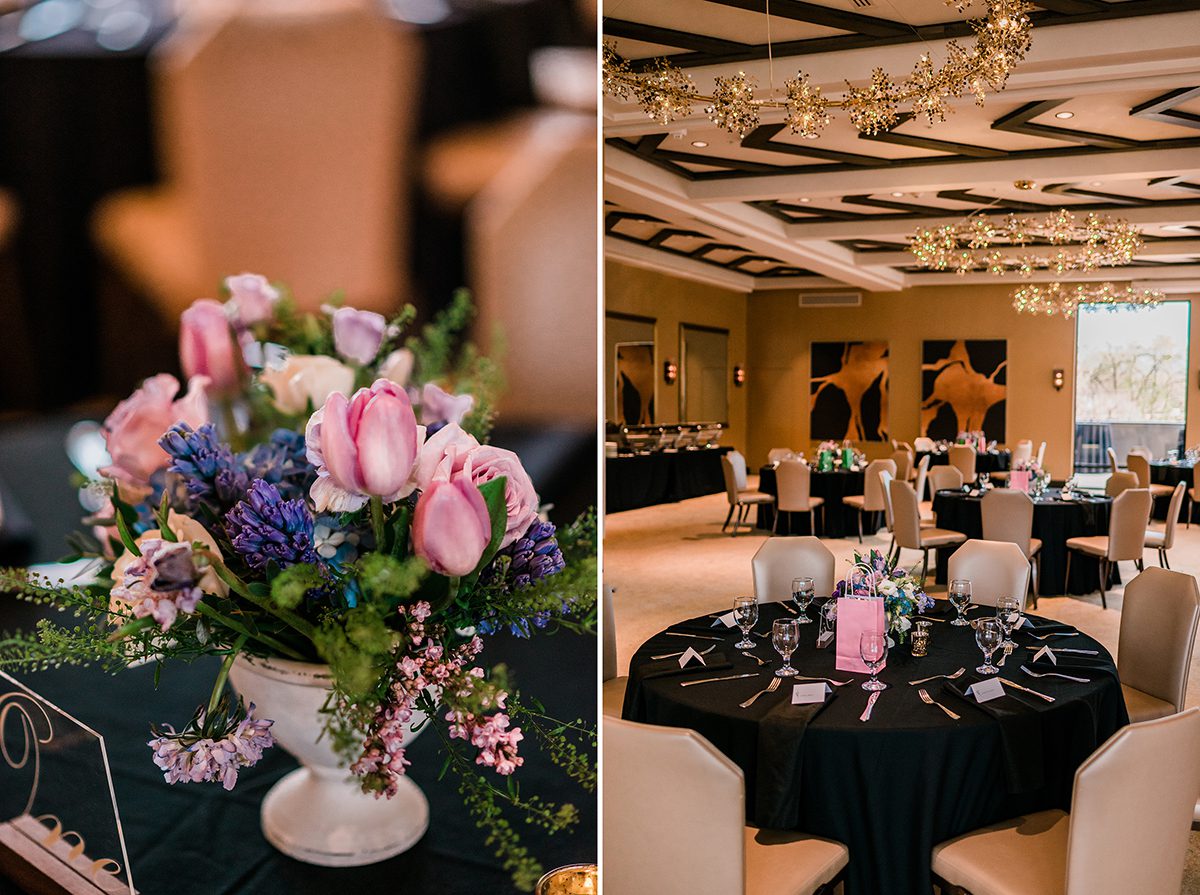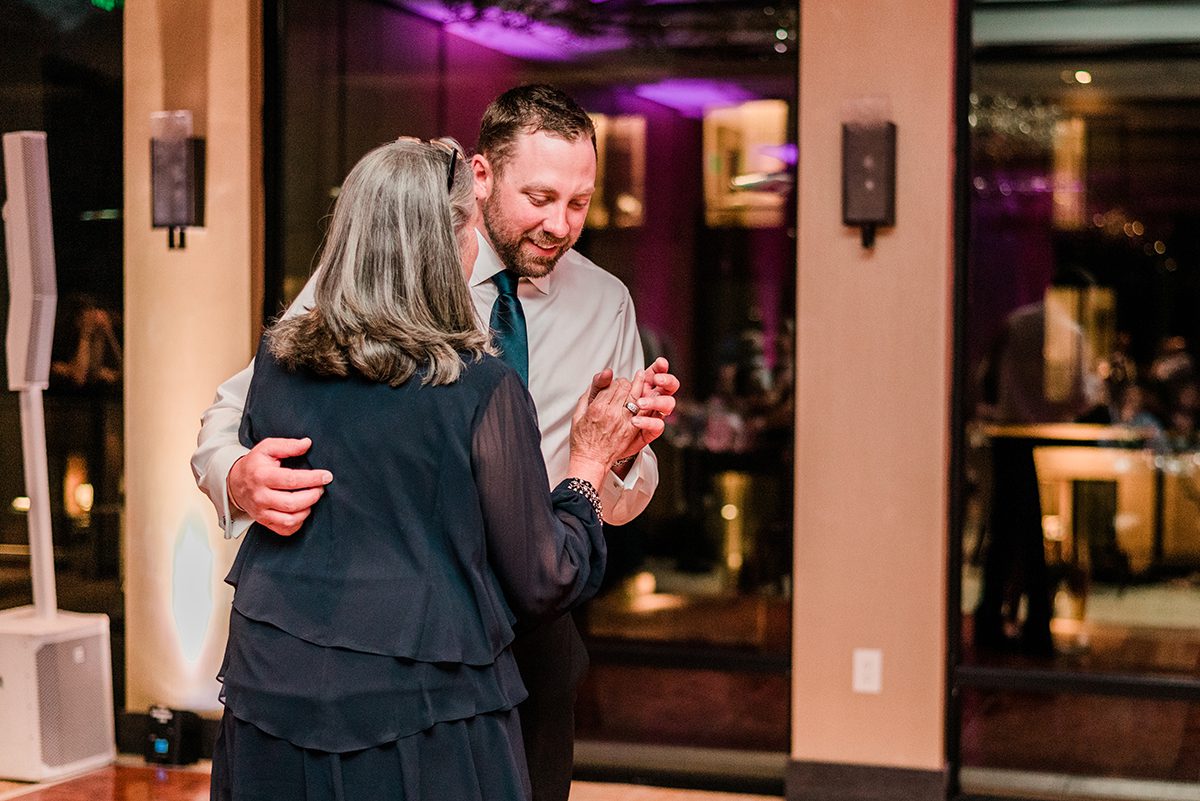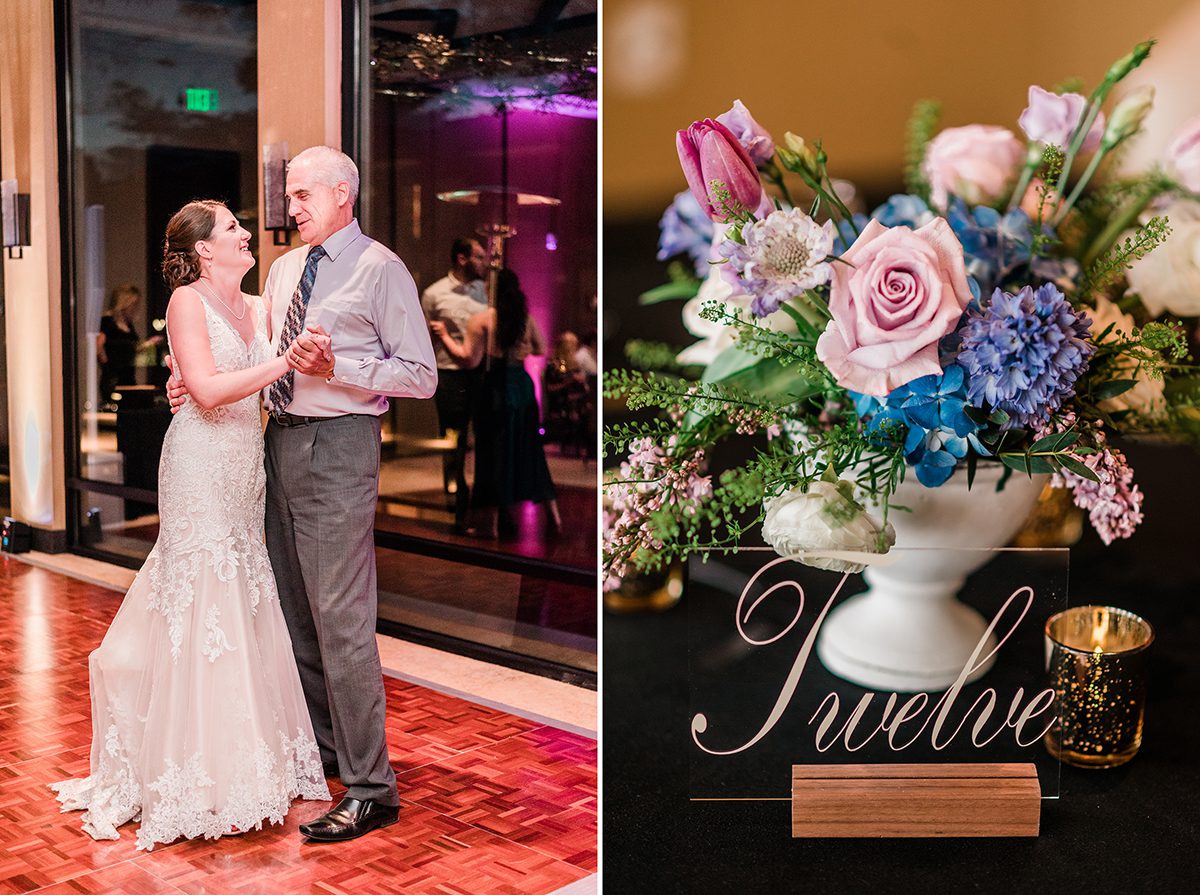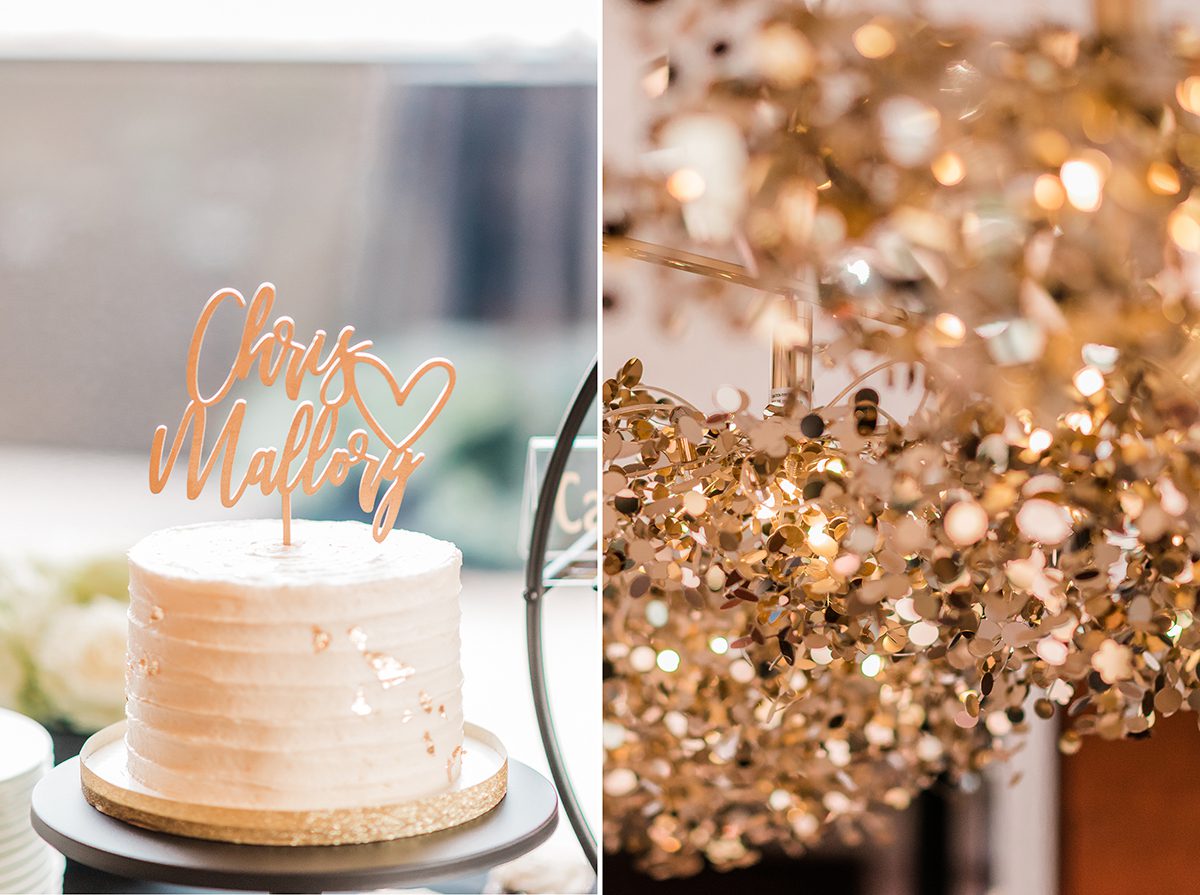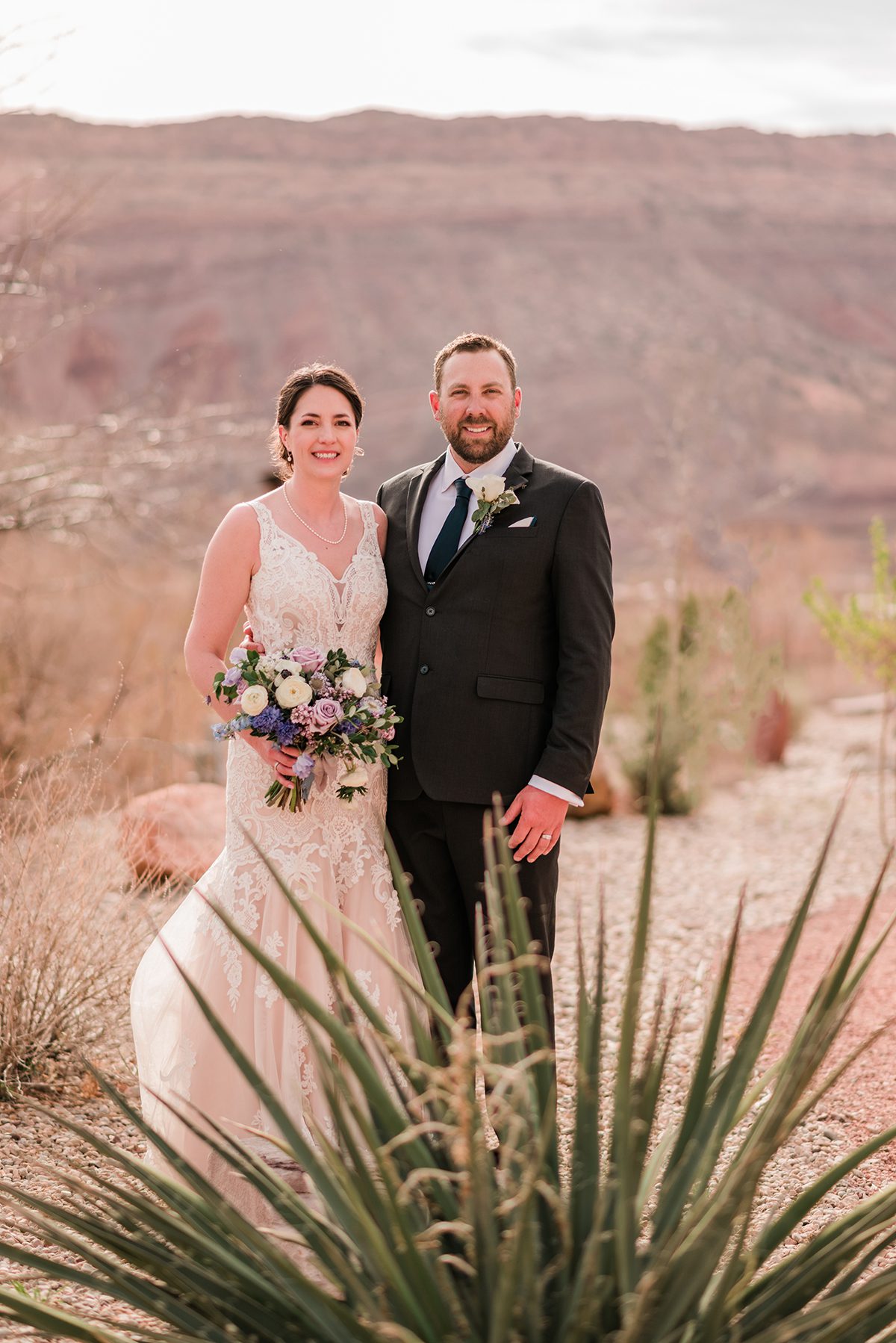 Wedding Vendors:
Ceremony Venue: Canyonlands by Night and Day
Reception Venue: Hoodoo Moab
Bride's Dress: Annelise Bridal Boutique
Bride's Shoes: Betsy Johnson
Groom's Suit: Banana Republic
Florist: Forget Me Knot
Cake: Sweet Serendipity
Caterer: Hoodoo Moab