Natalie and Zachary's fall wedding at Vista View Events was nothing short of perfect. Of course, I could be biased as these two have become fast friends through their planning journey! We first met in Buena Vista for their engagement photos, where we ended the night just hanging out at Eddyline Brewery. They incorporated so many of those beautiful images and so much of their story I learned about them that night into the wedding day itself.
The day began with getting ready at Vista View, a cool start to the first day of fall. They chose the venue for its lakeside views surrounded by the mountains; Natalie adores water and coasts and Zachary feels most home around mountains. Natalie and Zachary first met at Barnes & Noble, and opted to exchange letters during their first look by the water, being better at writing their feelings out than speaking them aloud in front of many people. I love this as a private option for couples who are seeking a more intimate option than writing personal vows to speak in front of hundreds of people!
The official ceremony was held on the deck overlooking the lake and mountains around the property, where they exchanged vows and rings and shared in one of my favorite unity ceremonies: painting. They pulled on old Barnes & Noble aprons (a nod to their first meeting) and poured paints matching their wedding colors of a monogram "M" symbolizing their new shared last name. Once it dried it became a really cool keepsake from the day to hang on their wall!
When I asked these two to describe their perfect date night, they responded, "A good homemade dinner, tea/hot chocolate, some warm lighting, a good soundtrack and a loving quarrel over an intense game of Scrabble." It only makes sense, then, that each table at the reception was set with a board game they love – the head table of course getting Scrabble (and yes, table Number One was the game "Uno" in case you were wondering lol.) Country Elegance had draped the barn's chandeliers with greenery and  each table was adorned with a huge and beautiful bouquet of flowers. They also set up an adorable seating area for guests to lounge or play games around.
Of the proposal, Zachary told me he "took Natalie out to their favorite date location and got down on one knee under the Milky Way, illuminated by the soft glow of the July moon." While the exact speech he gave Natalie to ask her to marry him varies on who you ask, the fact that they love watching the stars to this day and marvel at how many you can see at elevation on a clear night is something both agree on. It was fun, then, to try and get some portraits with the Milky Way as it rose in the sky for the night! While not perfect, I think they came out well for a first time and I'm excited to keep trying these types of photos in the future!
As they exited the party for the night, their guests sent Natalie and Zachary off with glow sticks waved in dark outside the barn. Take a peek at some of my favorite moments from their fall wedding at Vista View Events: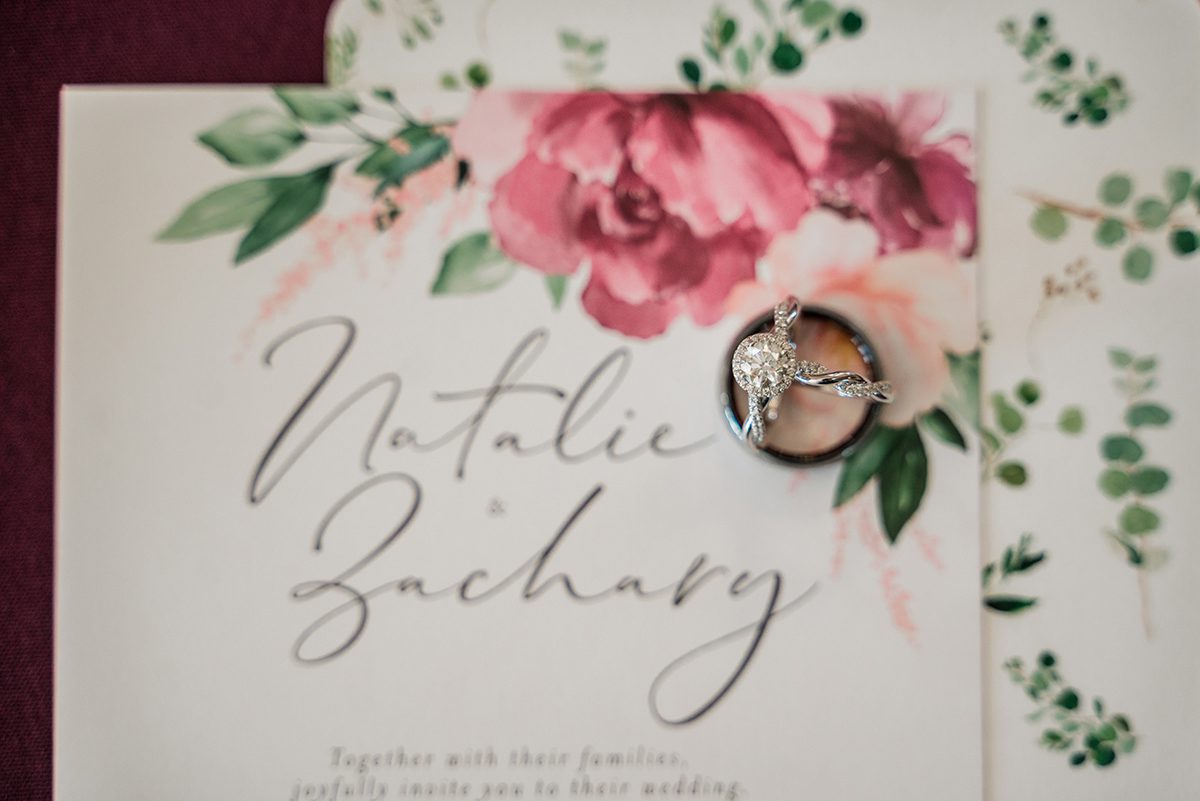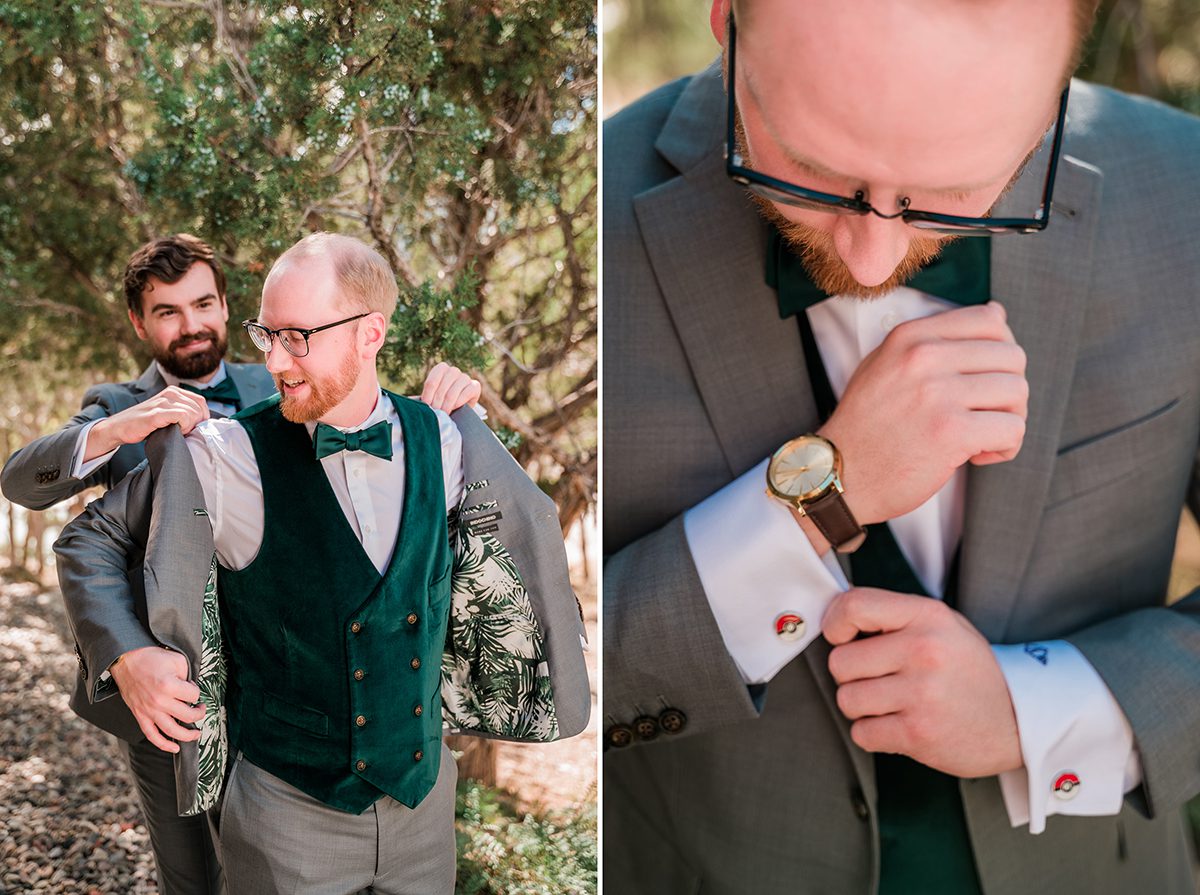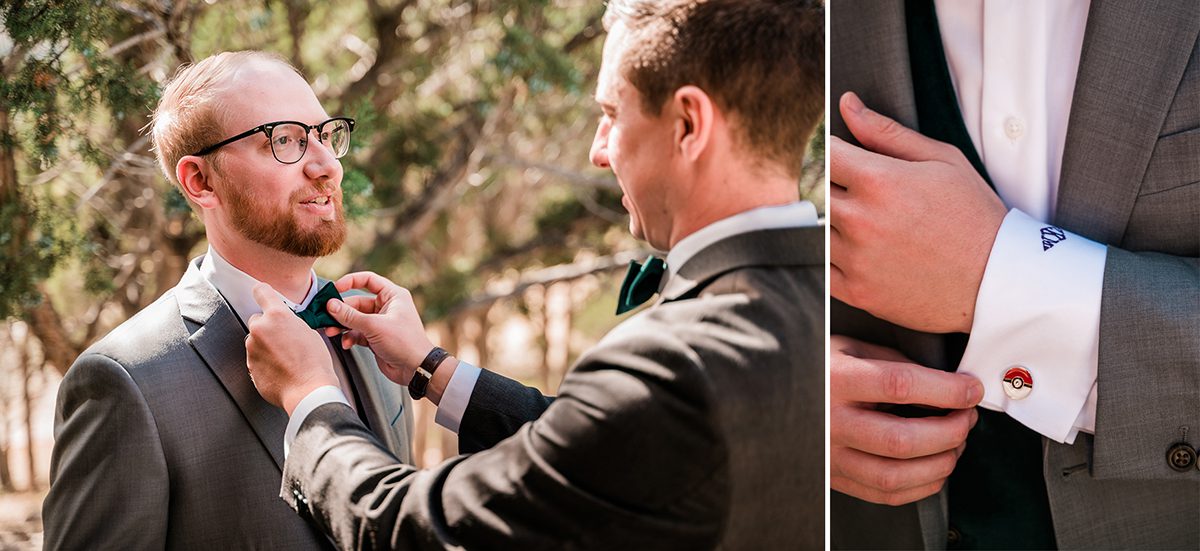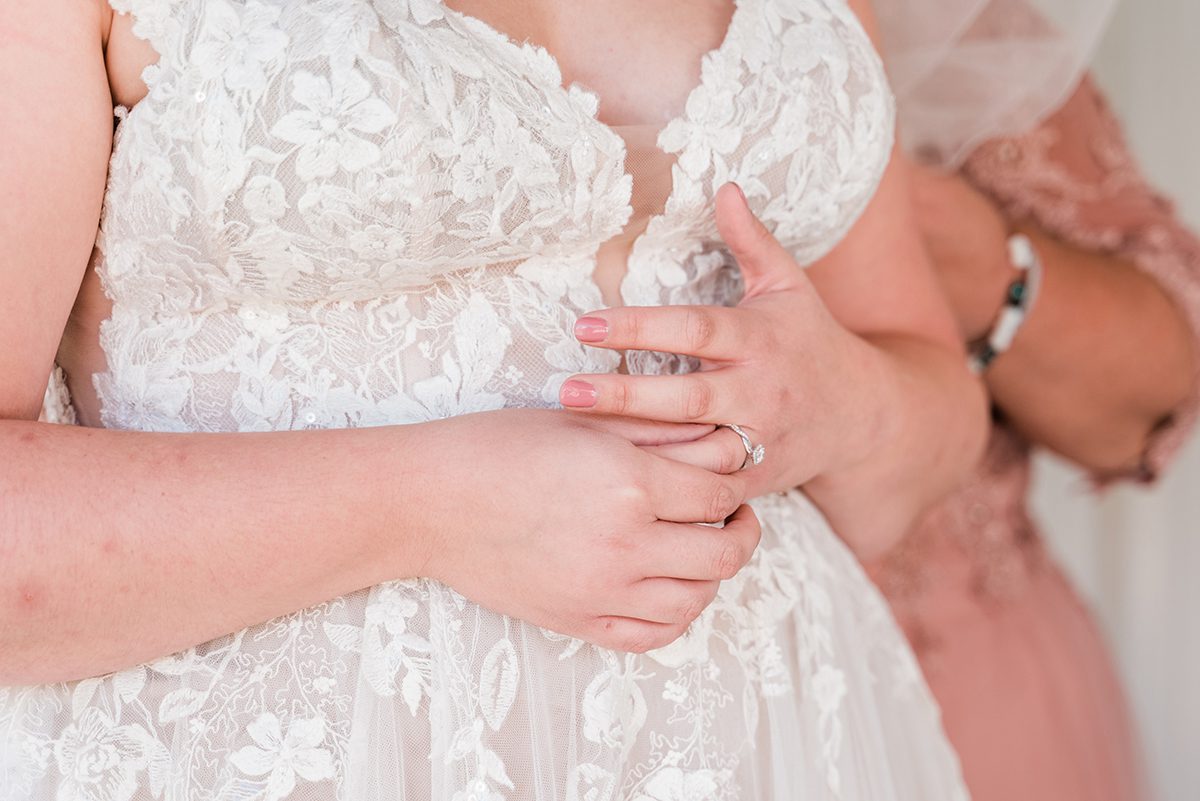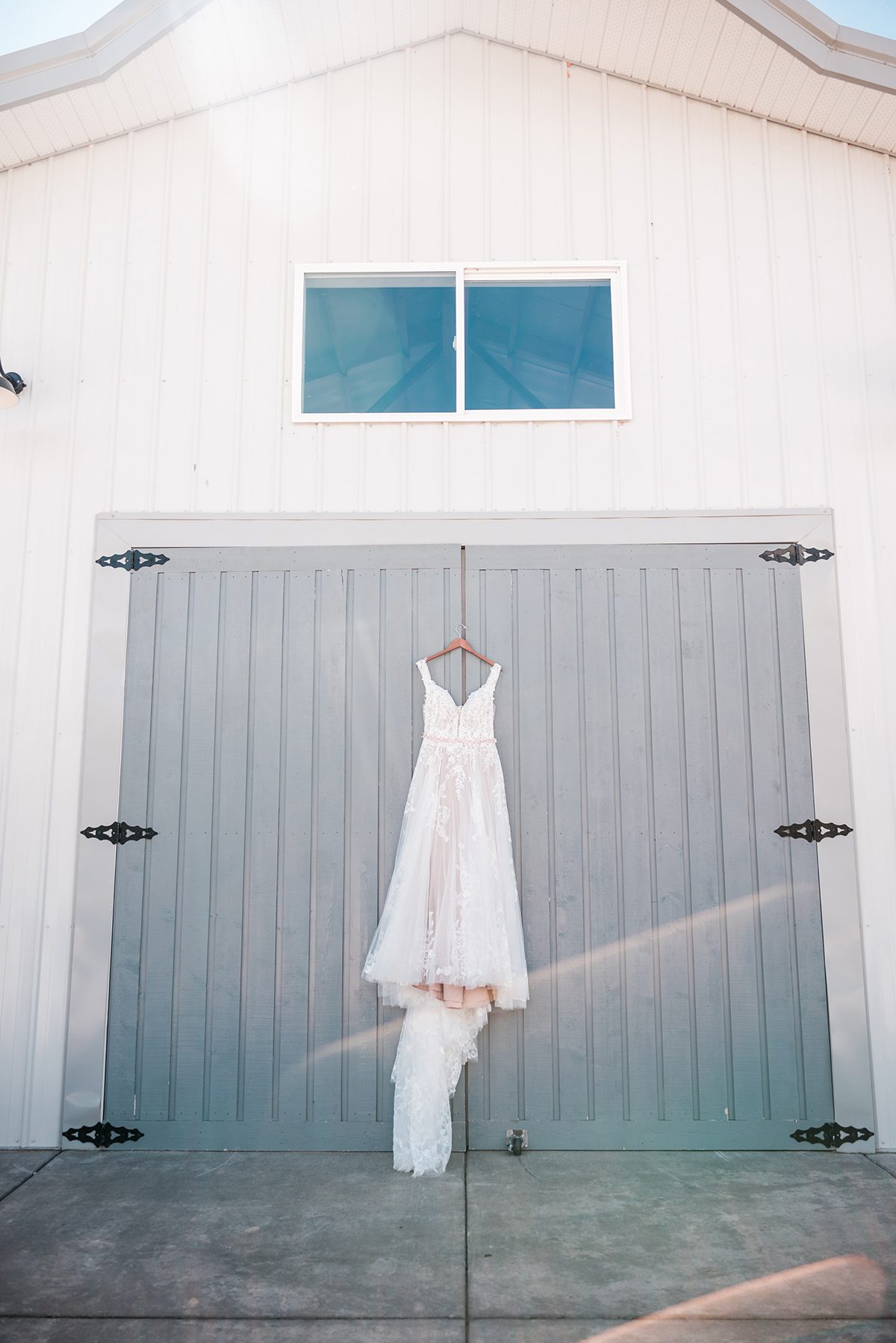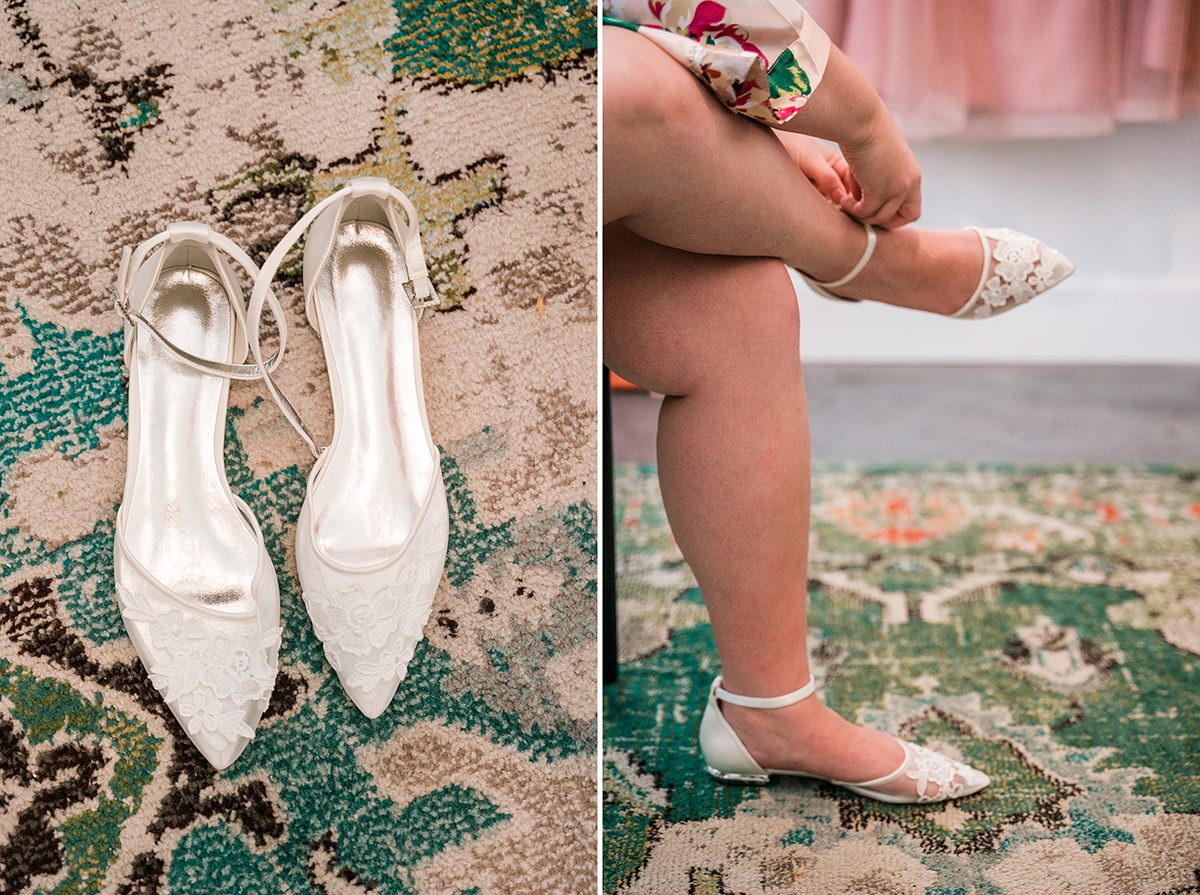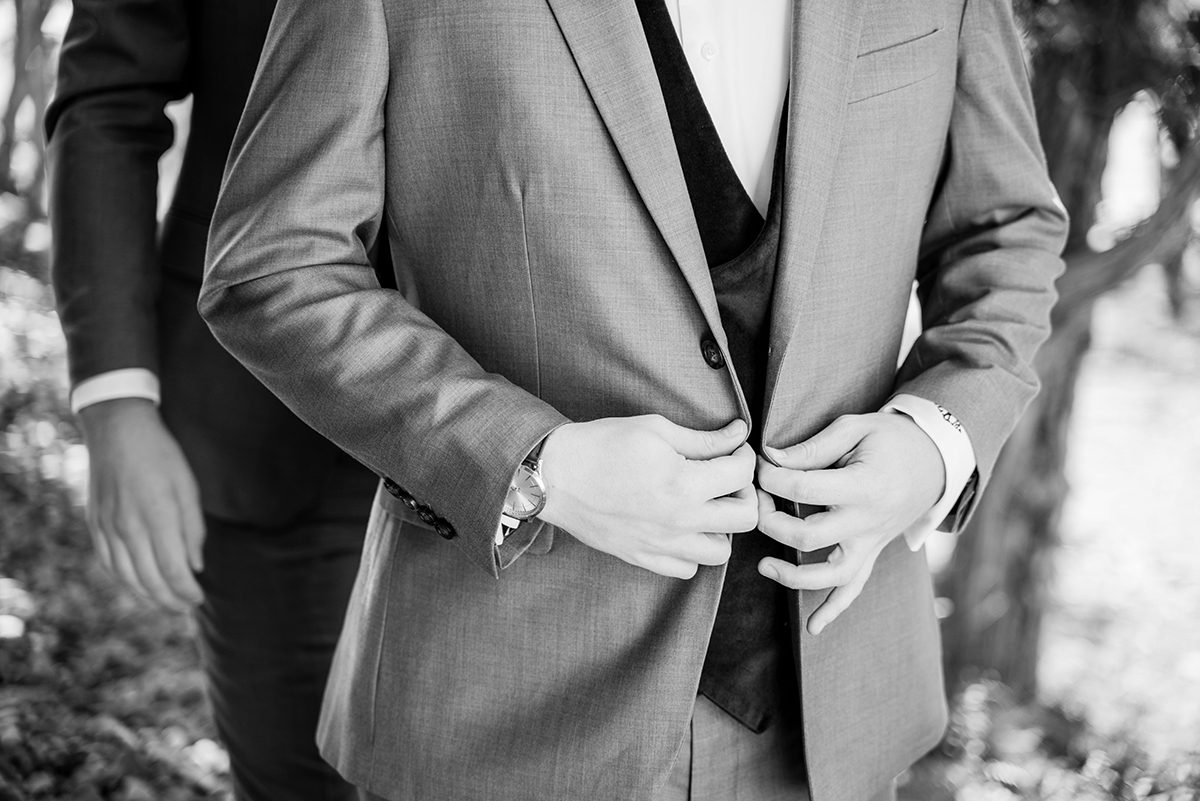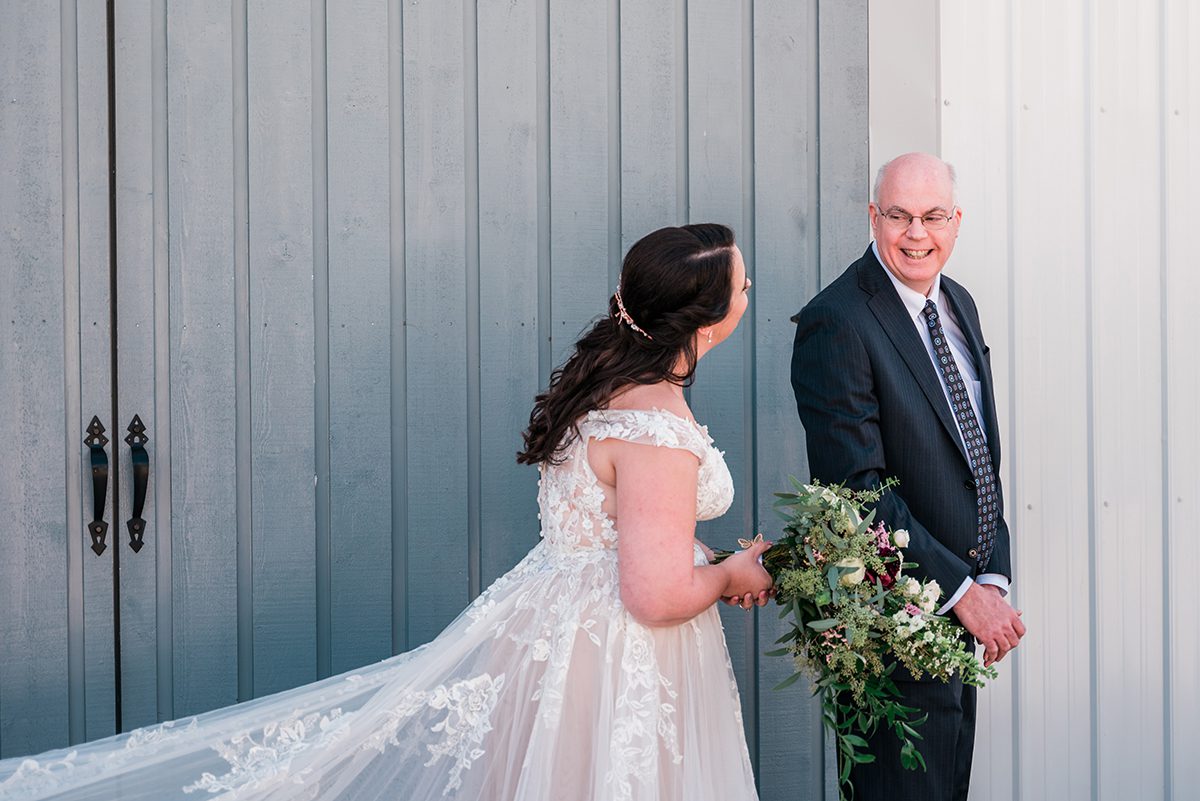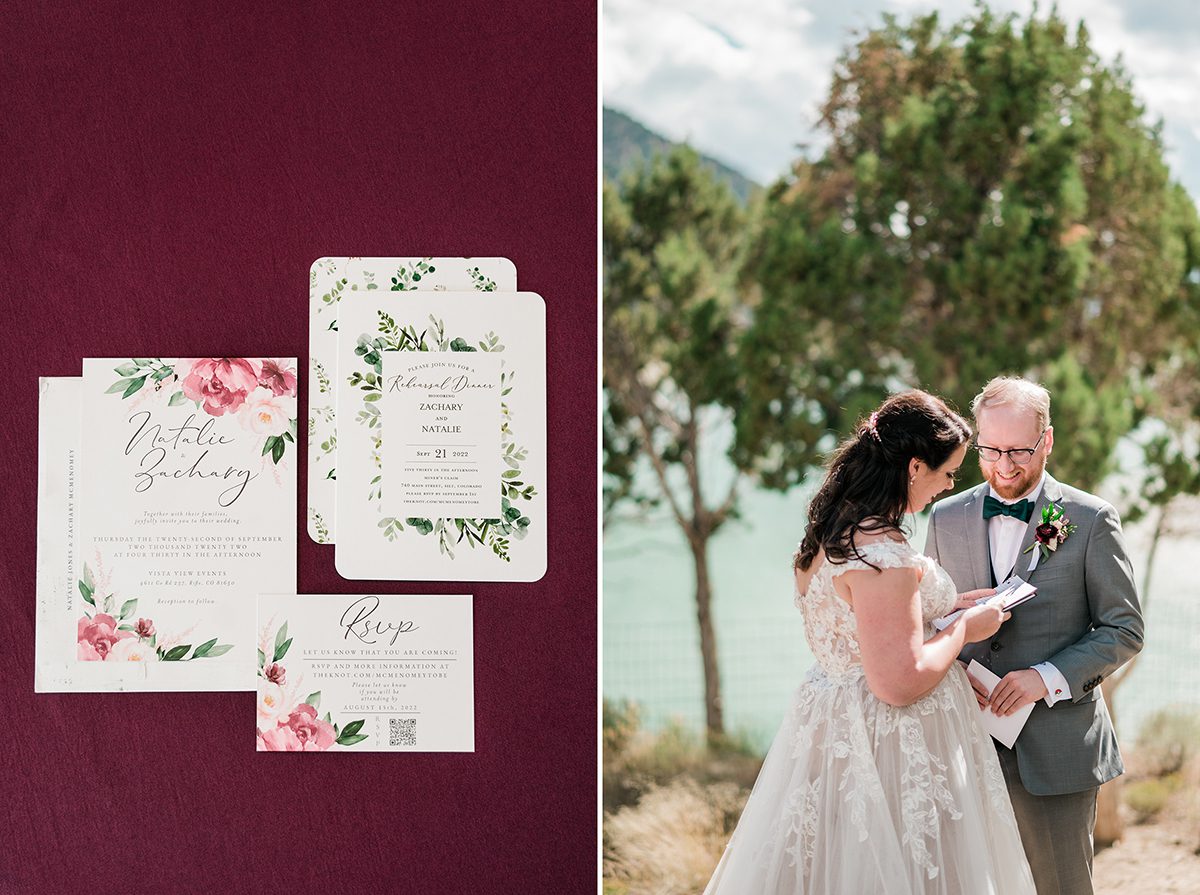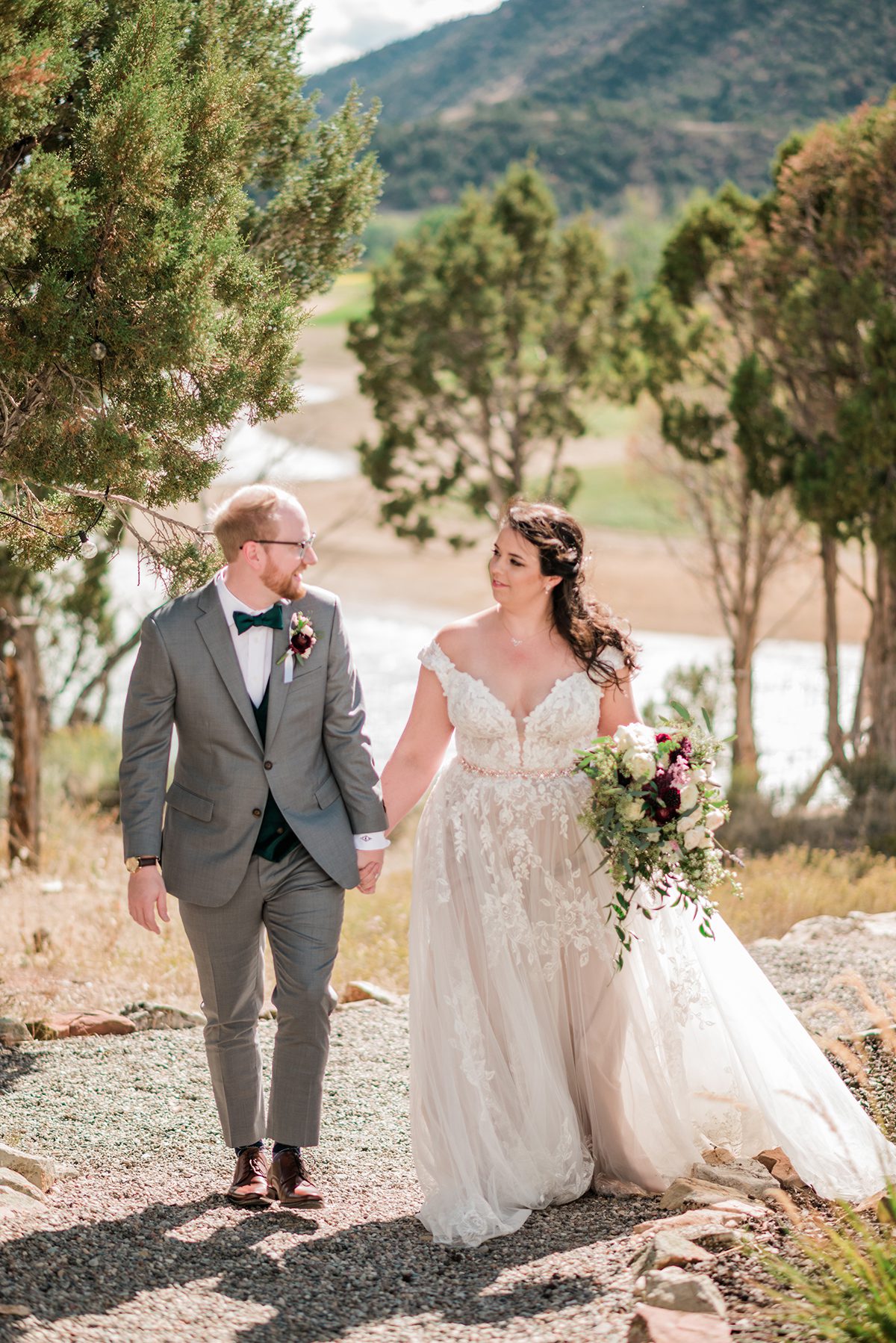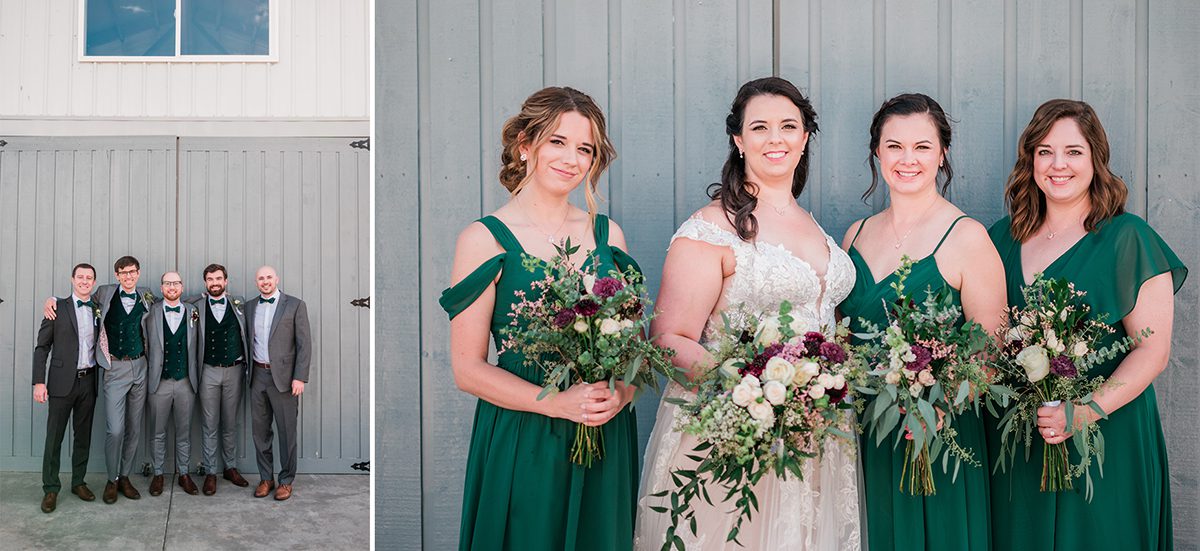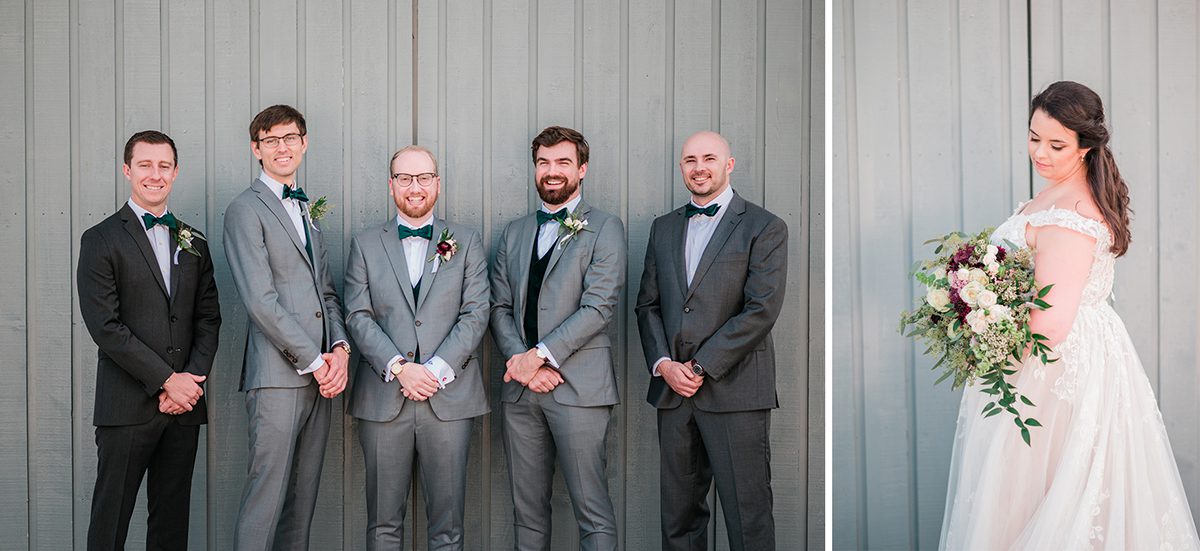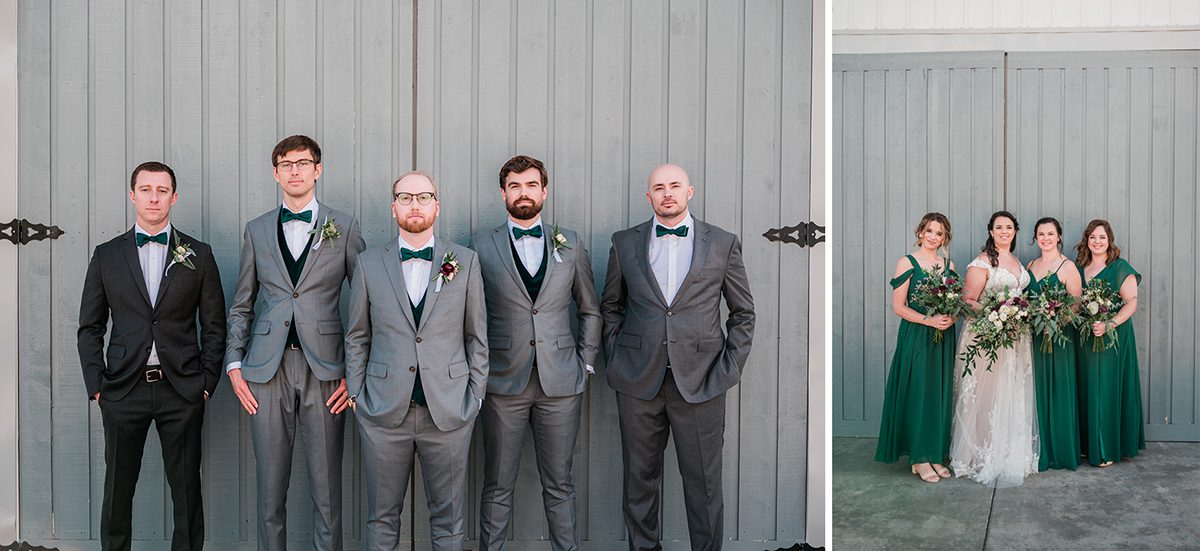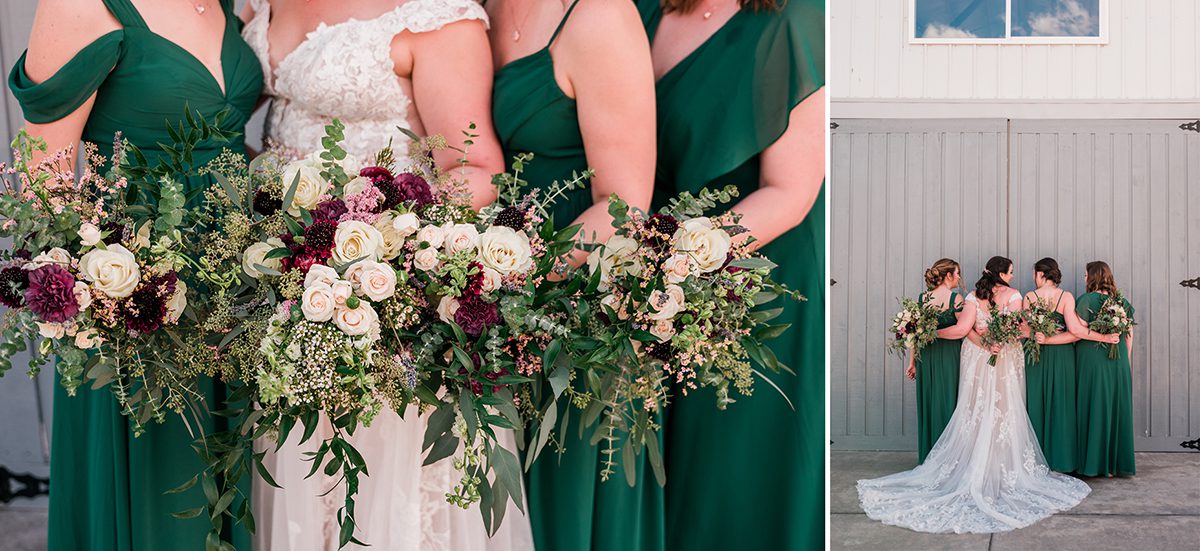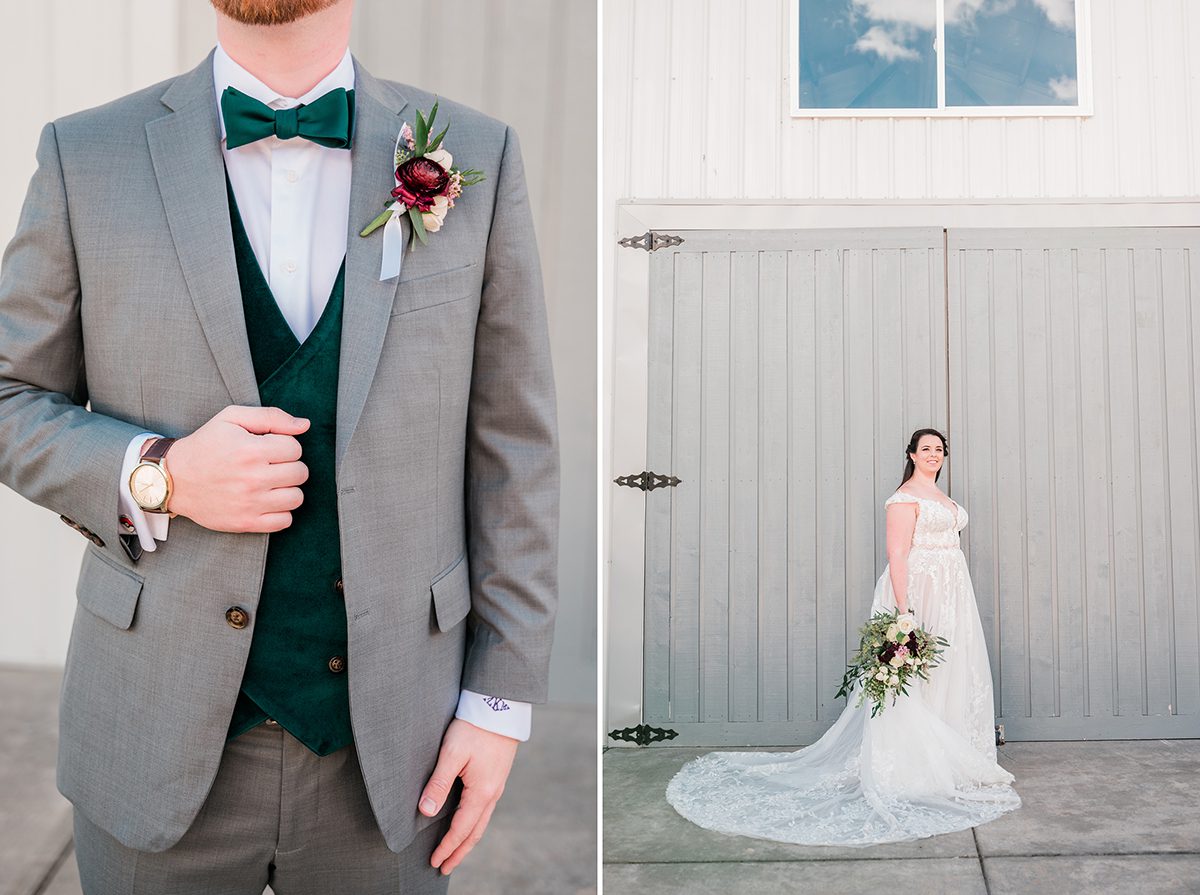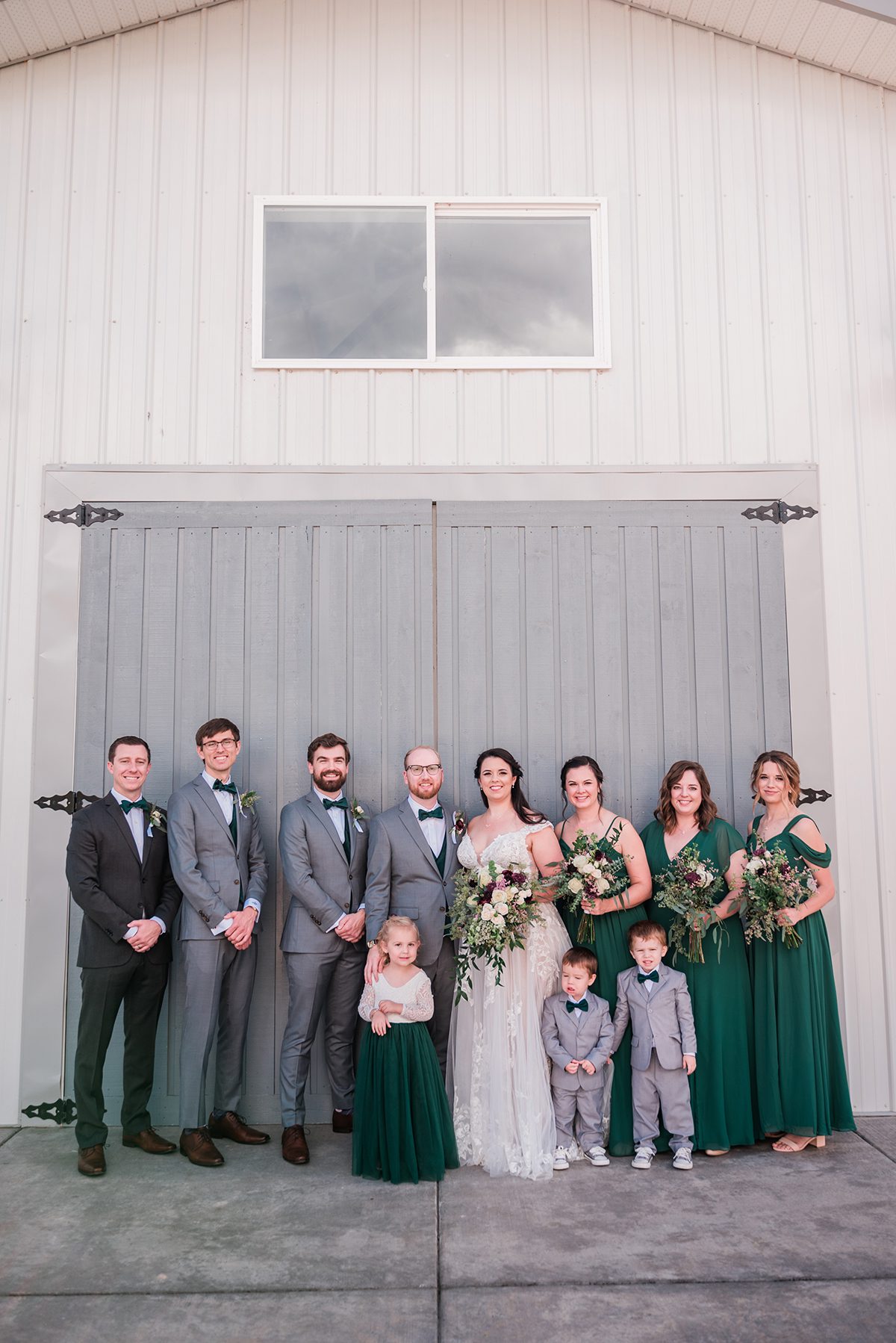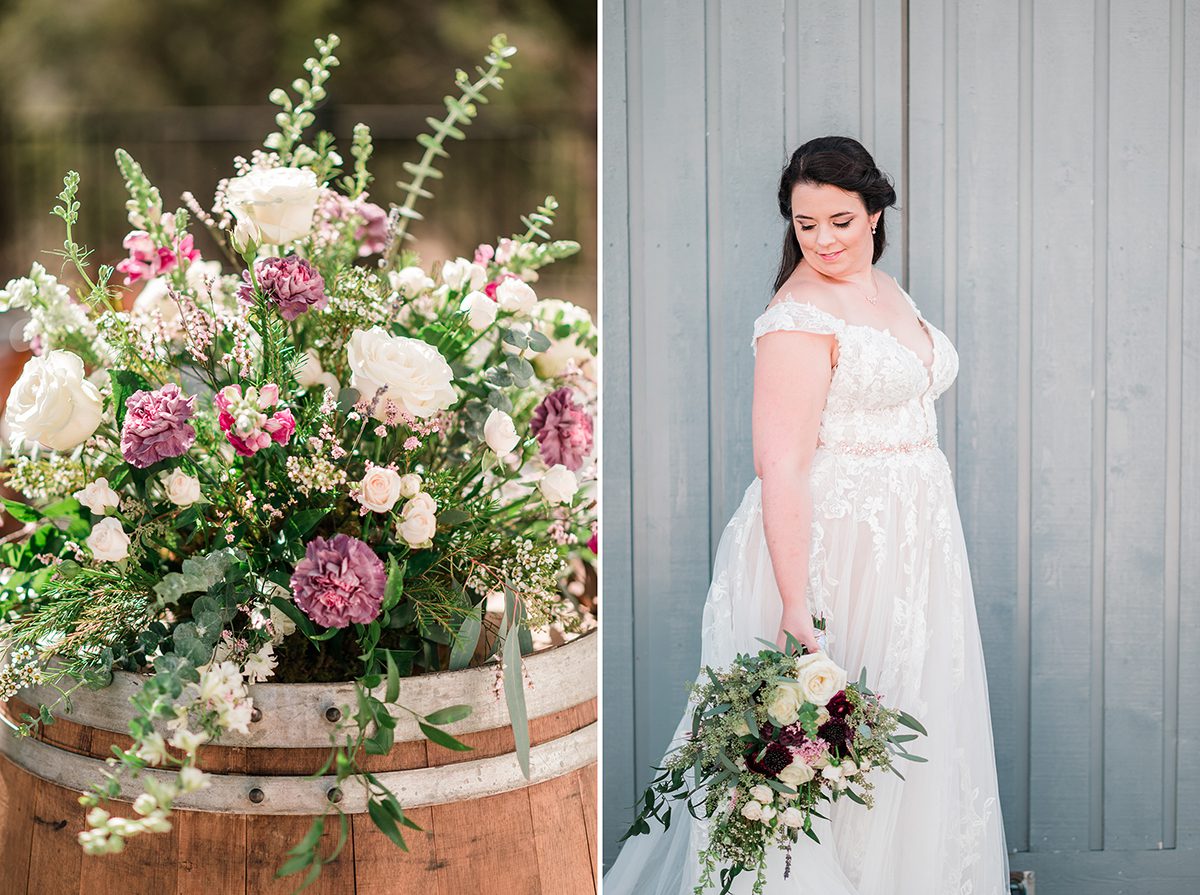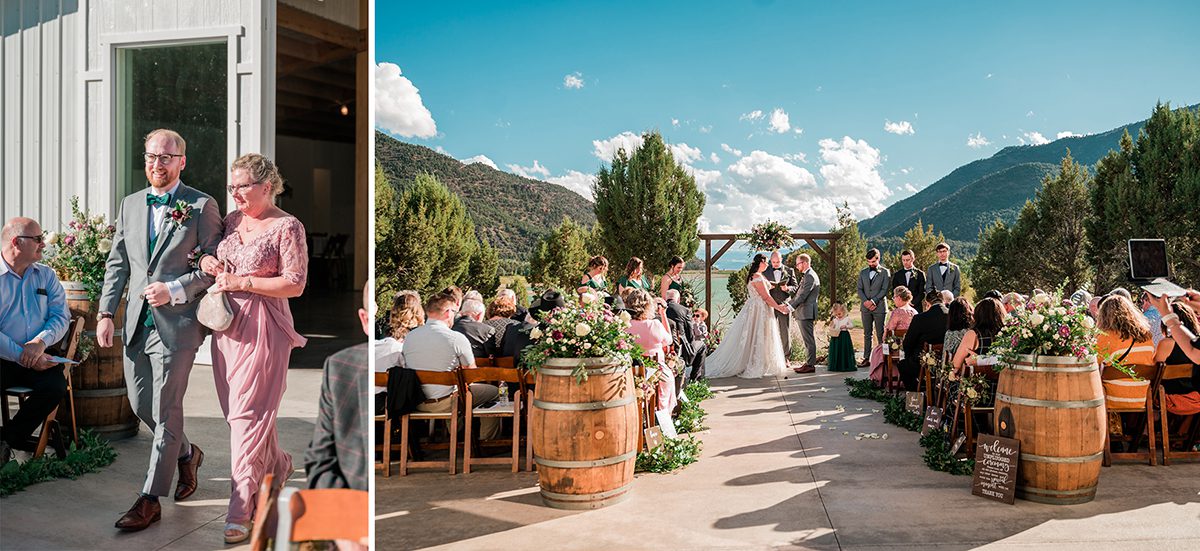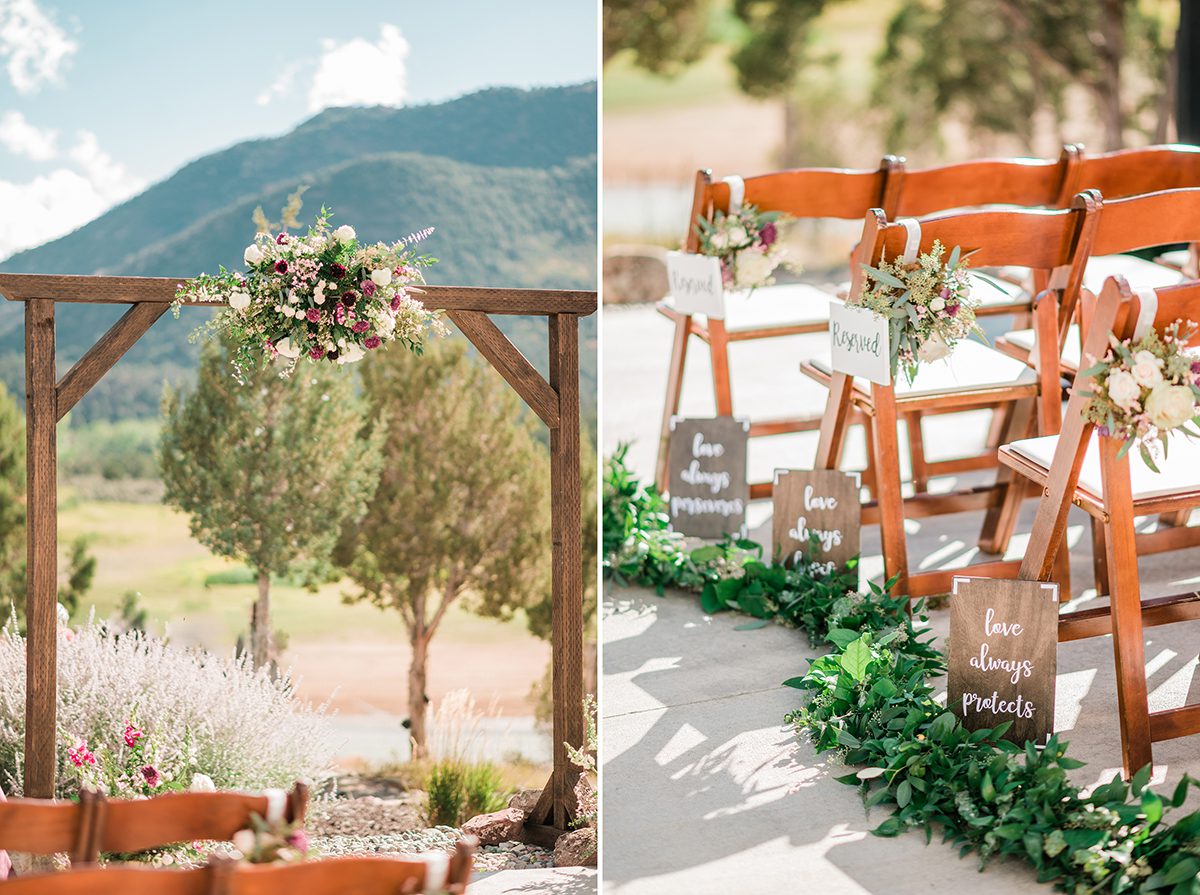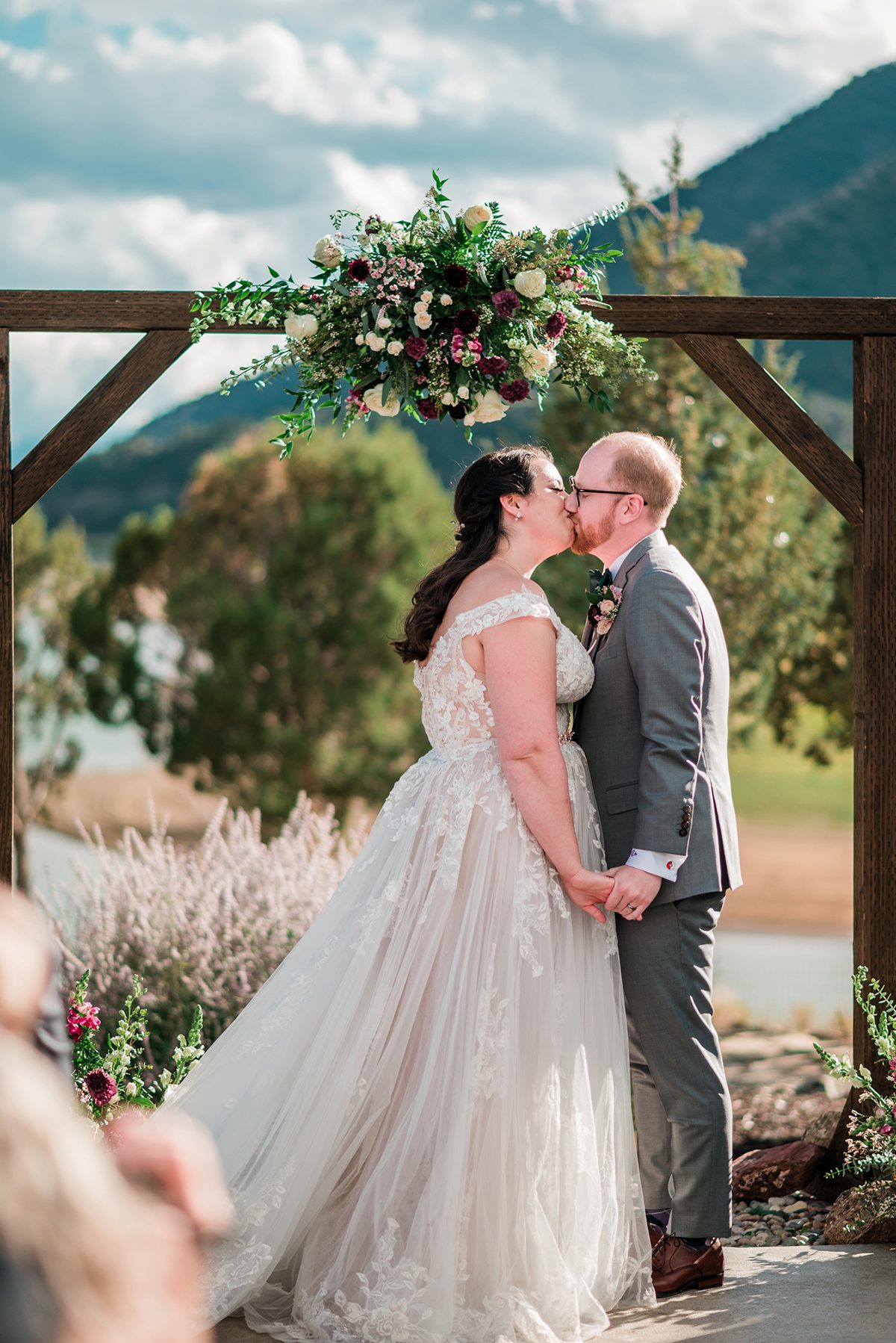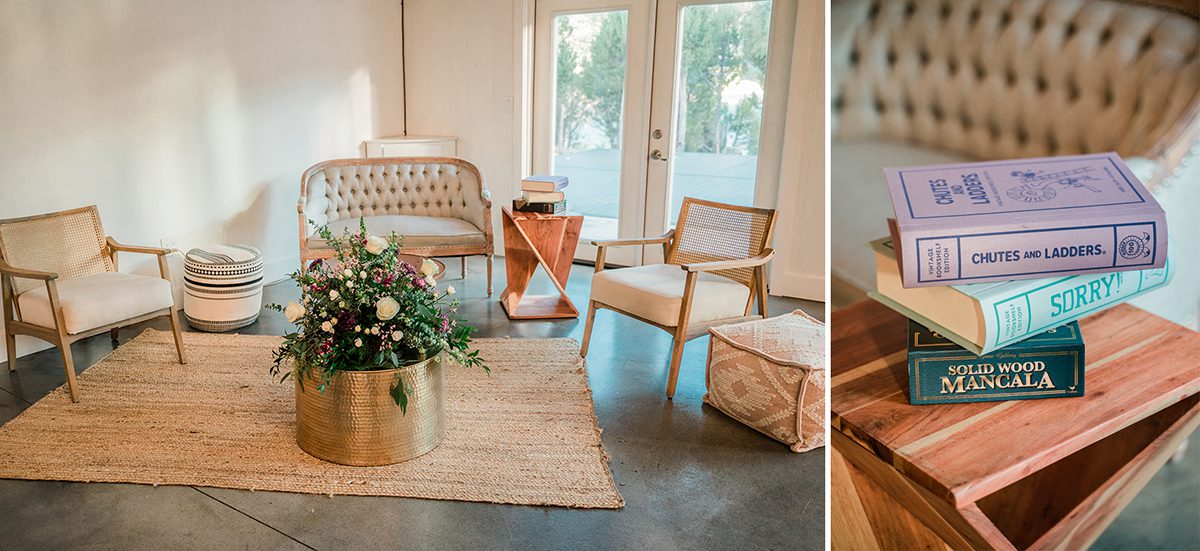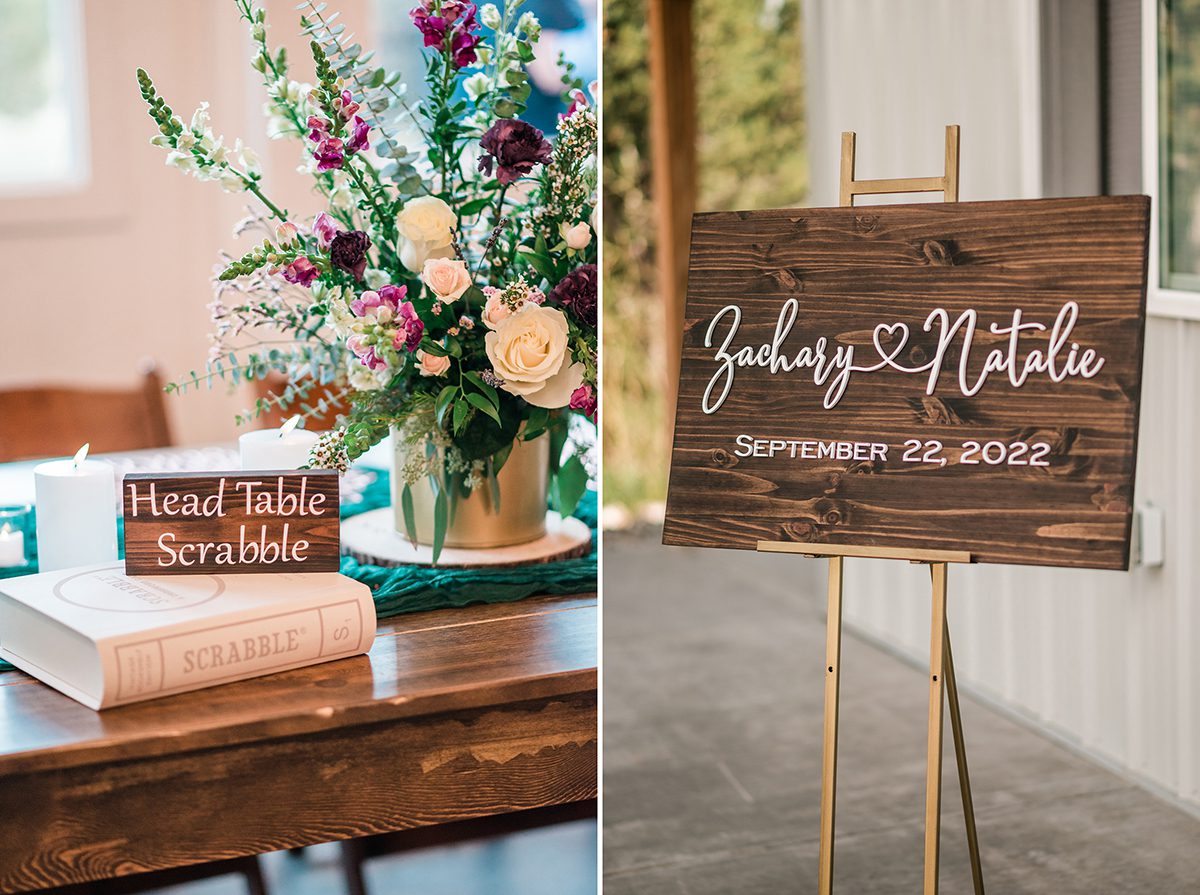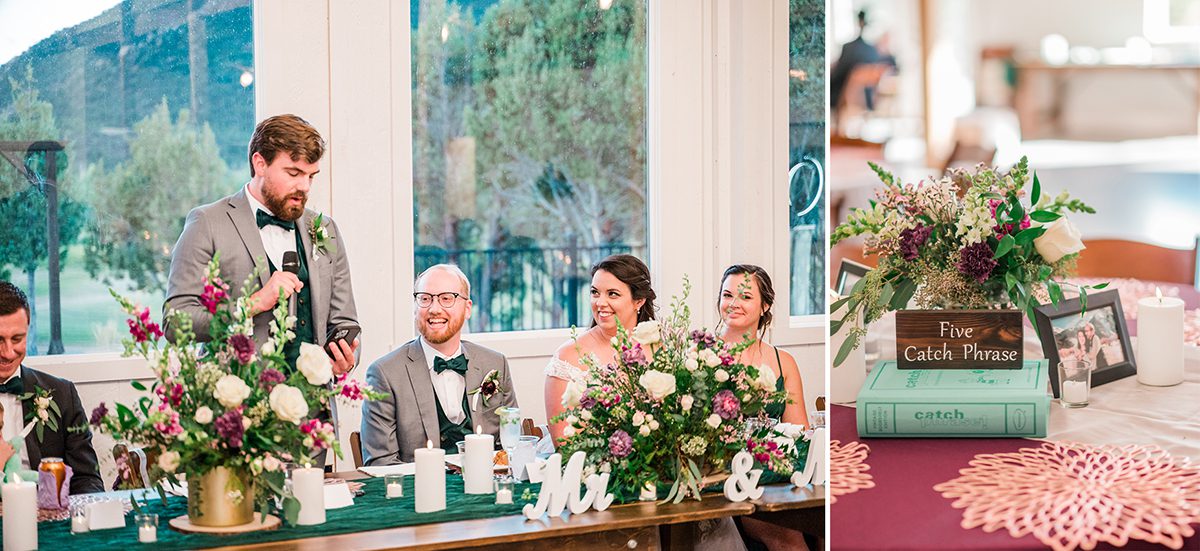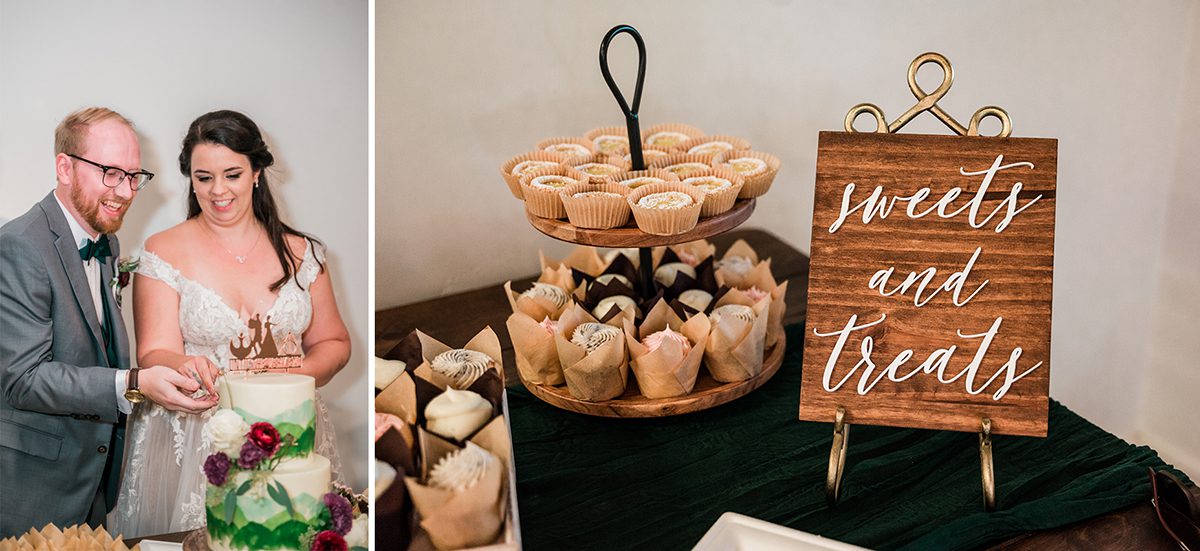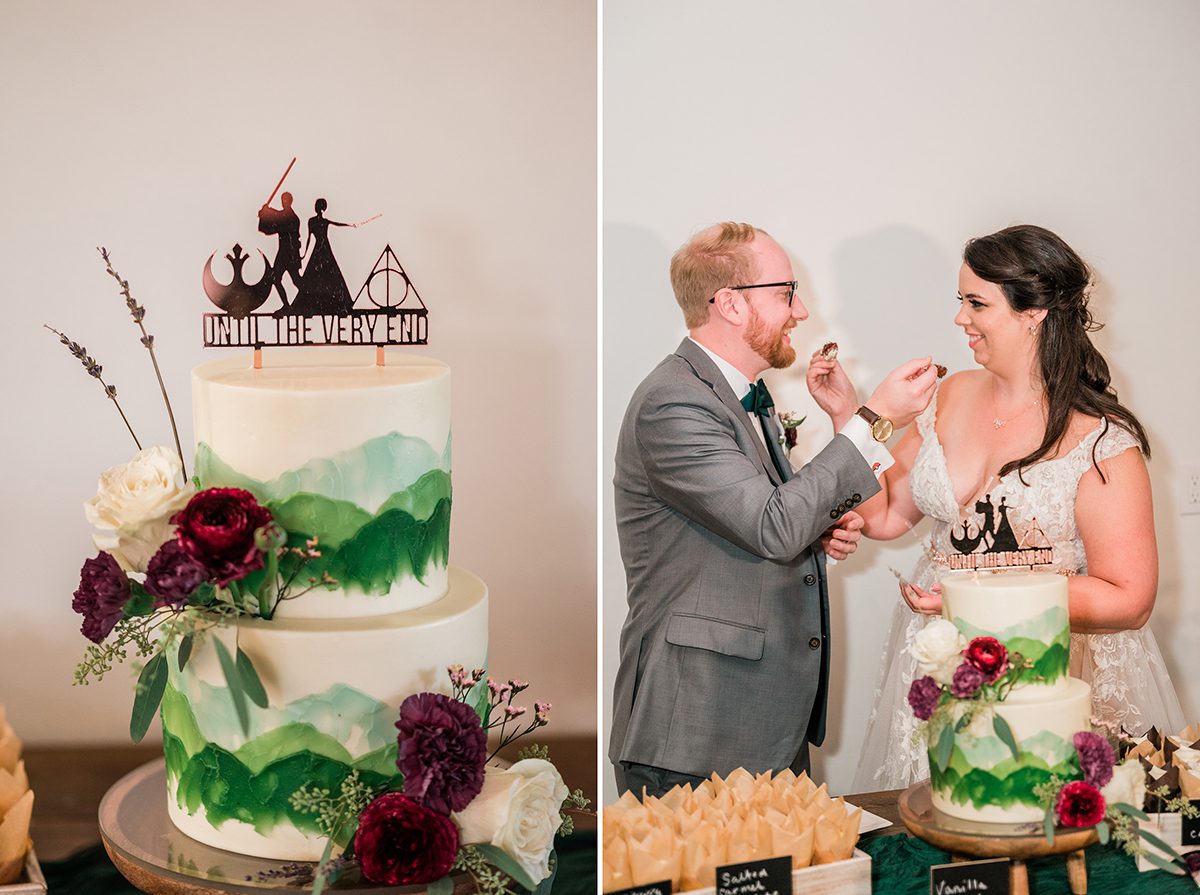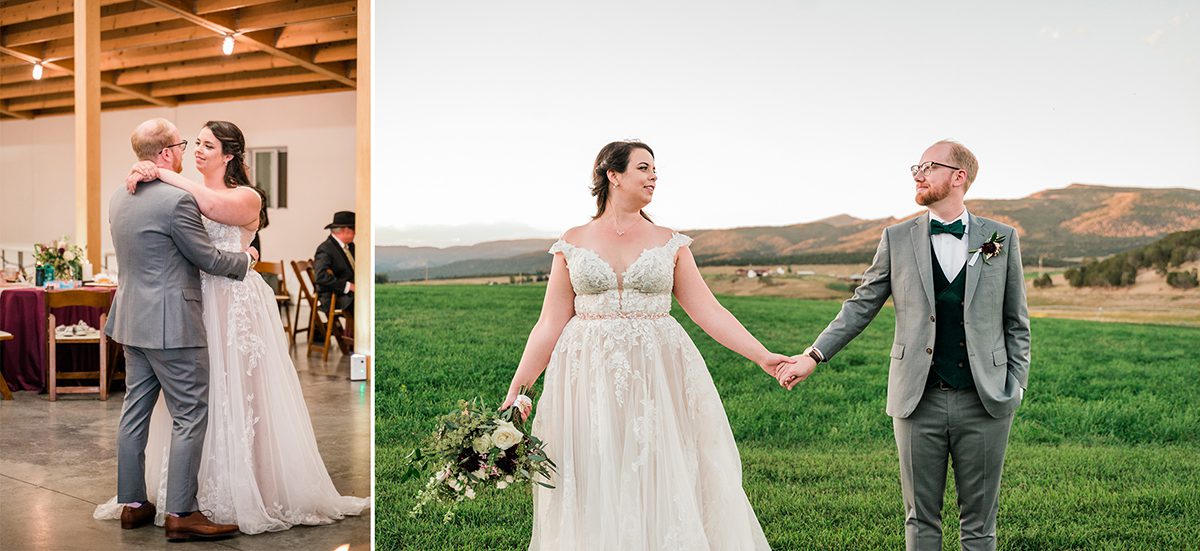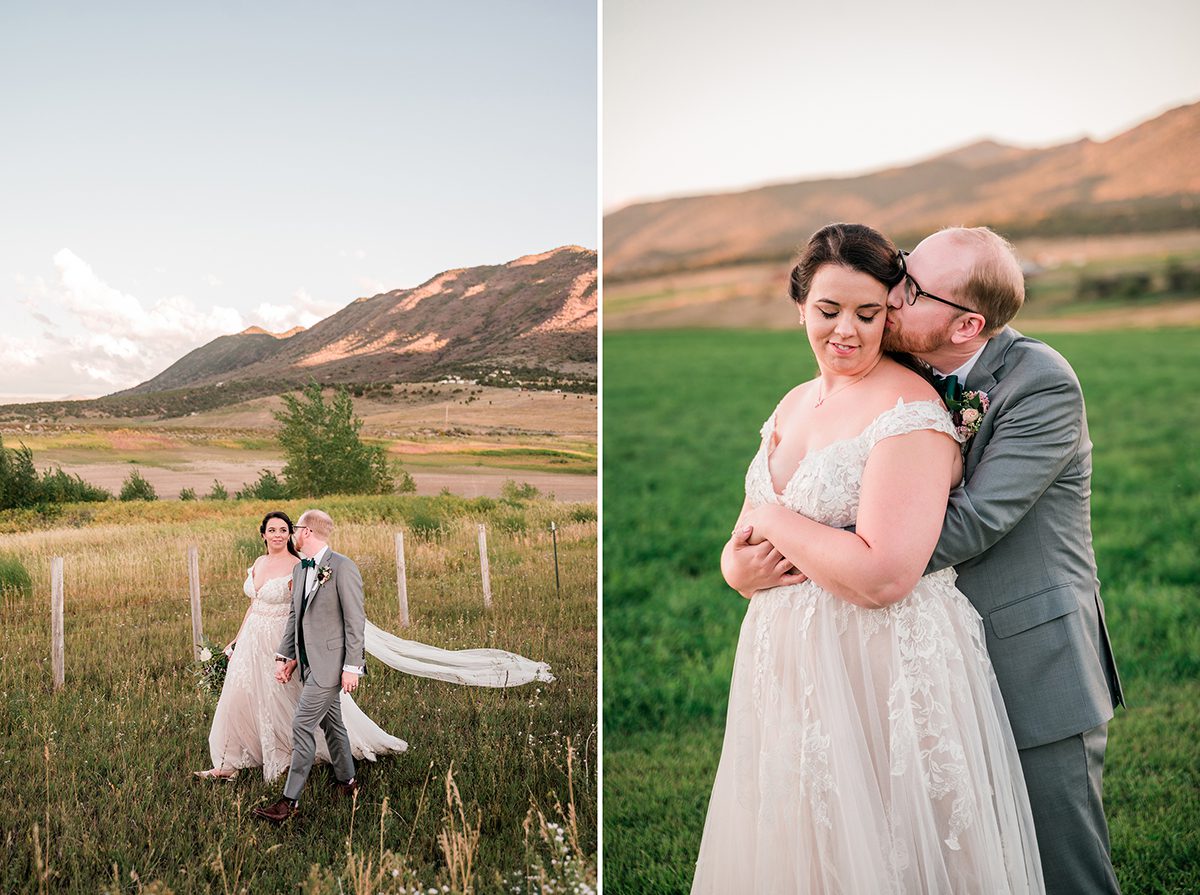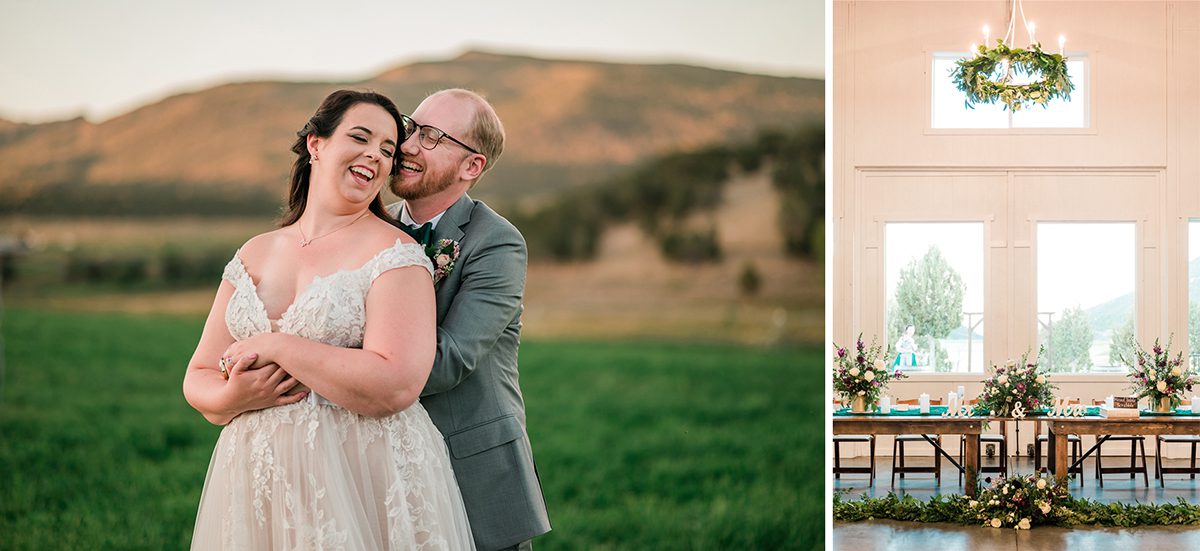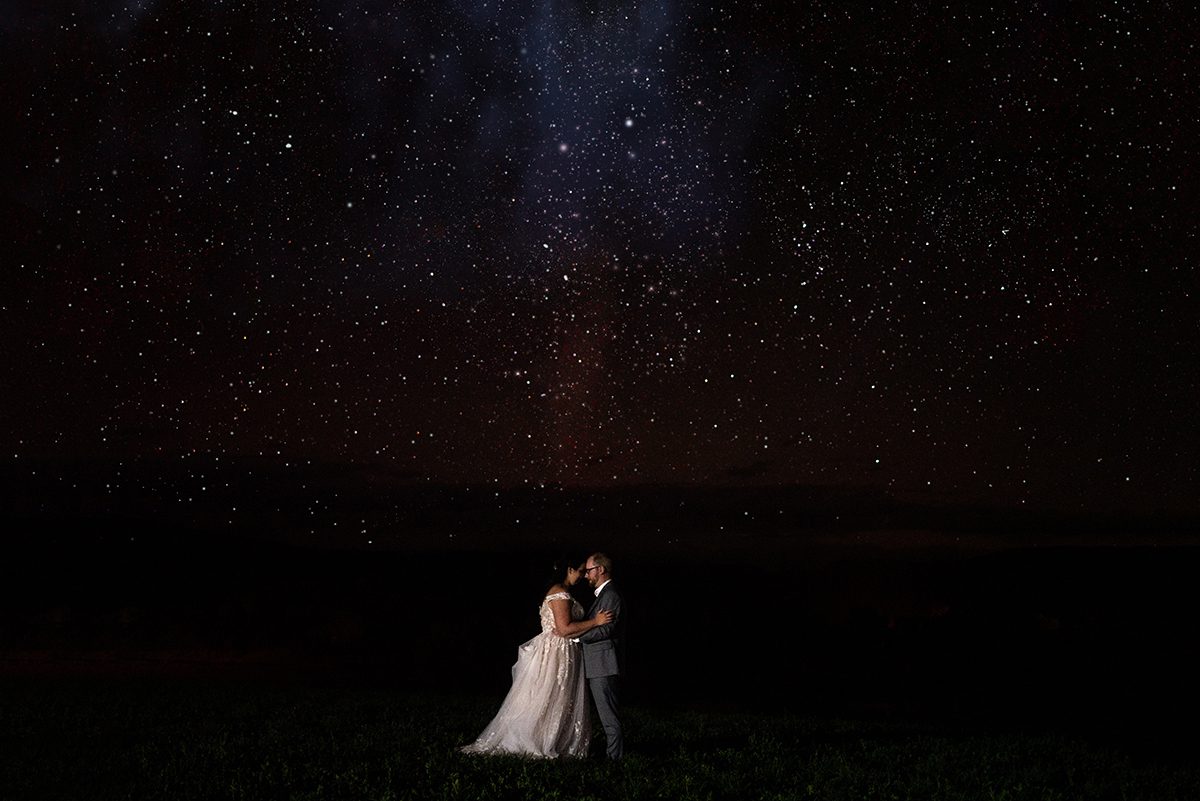 Wedding Vendors:
Venue: Vista View Events
Hair/Makeup Artists: Allure Beauty Bar – hair / Blythe (bridesmaid) – makeup
Dress: Dress Gallery – Wichita KS
Suit Shop: Indochino
Florist: Country Elegance
Planner: Cassidy Evans
Cake Designer: Afternoon Delight Bakery
Bridesmaids Dresses: Azazie
Rental Pieces: Decor Faire – Vista View Events
Catering: Berna B's
DJ: DJ Tenza
Jeweler: Burnell's – Nat's // Lashbrook – Zach
Stationery: The Knot