As we stood among the peach orchard for Sam and Cloie's spring blossoms engagement photos in Palisade, the two began to play "don't smile." Trying to be the last one to smile, they stared into each other's eyes with solemn faces, struggling to last the longest with a serious face. The resulting uproarious laughter when one finally broke was absolutely contagious, and possibly the cutest thing I've ever seen!
When I first met Sam and Cloie, I asked to hear about their proposal story (I'm always a sucker for stories!) and theirs will probably be recreated in a movie some day, I swear. Sam popped the question on the top of the Eiffel Tower, in the rain. I told you! SO romantic, right?? Rain threatened us on the day of their engagement photos, too, but we fortunately lucked out with perfect weather instead (though Sam and I agreed it would've been pretty fitting for it to have rained ha!)
Not only was the weather perfect but the spring blossoms in Palisade were definitely showing off for us! I was a little worried after the strong winds we'd had last week that it might have affected the bloom count, but my worries were not a reality thank goodness! From the amazing bushy tree blossoms around Wine Country Inn, to the peach orchards outside town, they definitely got the perfect "spring" engagement photos.
Sam and Cloie have such sweet hearts for one another. Sam would help Cloie through the twigs of the orchard, encourage her every moment, while Cloie looked back in adoration and made him laugh through the whole session. They were such a joy to work with and I cannot wait to document their sweet wedding this fall! Take a peek at some of my favorite moments from their spring blossoms engagement photos in Palisade: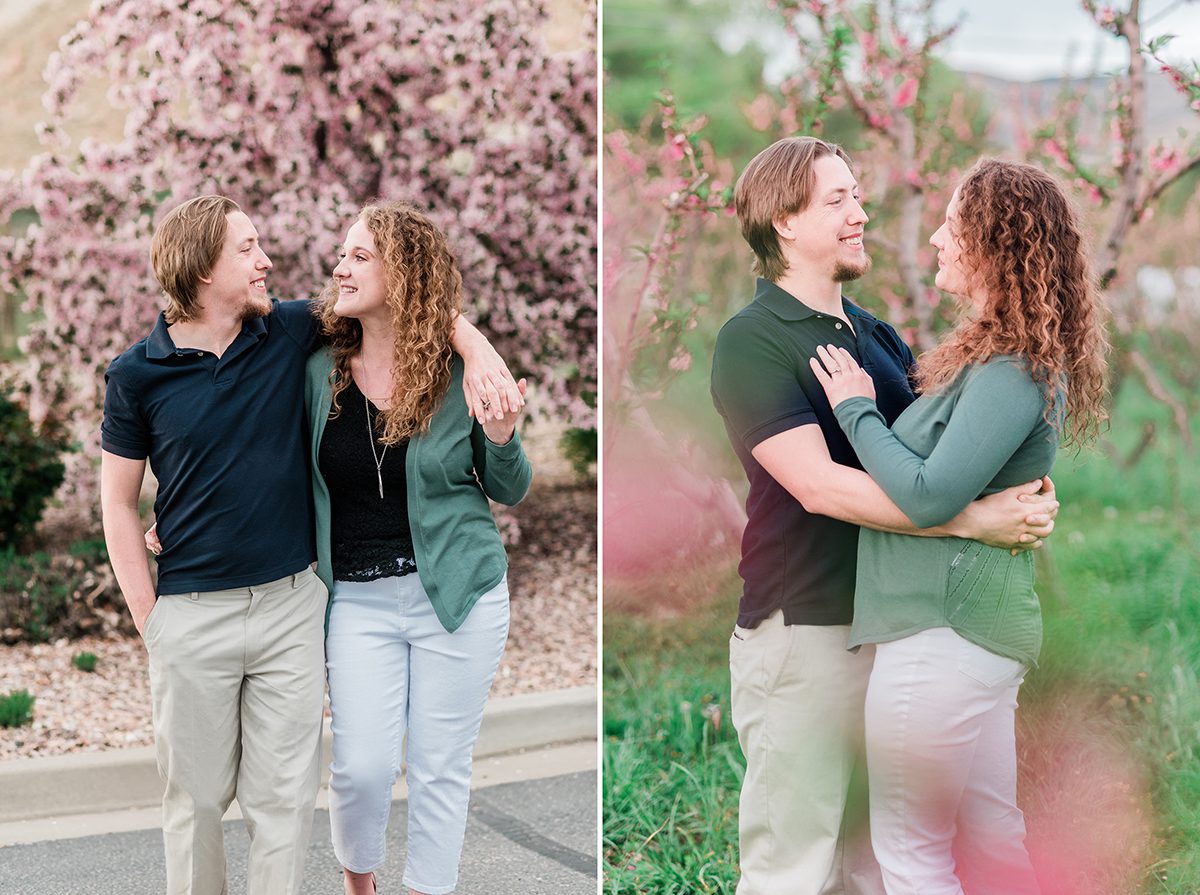 Interested in your own engagement adventure? Click here!
Until next week,