"Oh, will wonders ever cease?
Blessed be the mystery of love"
Solomon sang these lyrics and his fingers strummed the ukulele as Lauren and their friends walked down the aisle for their micro wedding in Marble, Colorado. Their ceremony overlooked the mountains and Beaver Lake below as Solomon's aunt officiated, speaking of mysteries and mountains, adventures and cairns. It was at this point she gestured to the guests to look under their seats to find a rock placed for the "unity ceremony" if you will. Each guest was invited to take that rock to the front where Solomon and Laura stood, blessing it with a prayer/good wishes, and add the stone to the pile to build a cairn that would guide their marriage. Afterward the two exchanged personal vows and rings, and shared their first married kiss.
As guests helped to cook up the meat that would become (the most delicious) tacos for dinner, we snuck off for sunset portraits with their pup. Lauren had the great idea to include the infamous marble in a few of the photos, and I just love the memory and meaning those images created to capture the unique location. Dinner began when we returned, and a few family members rose to give toasts. It was a lovely end to an intimate and meaningful day so full of love. Thank you, Solomon and Lauren, for inviting me to document the day! Take a peek at some of my favorite moments: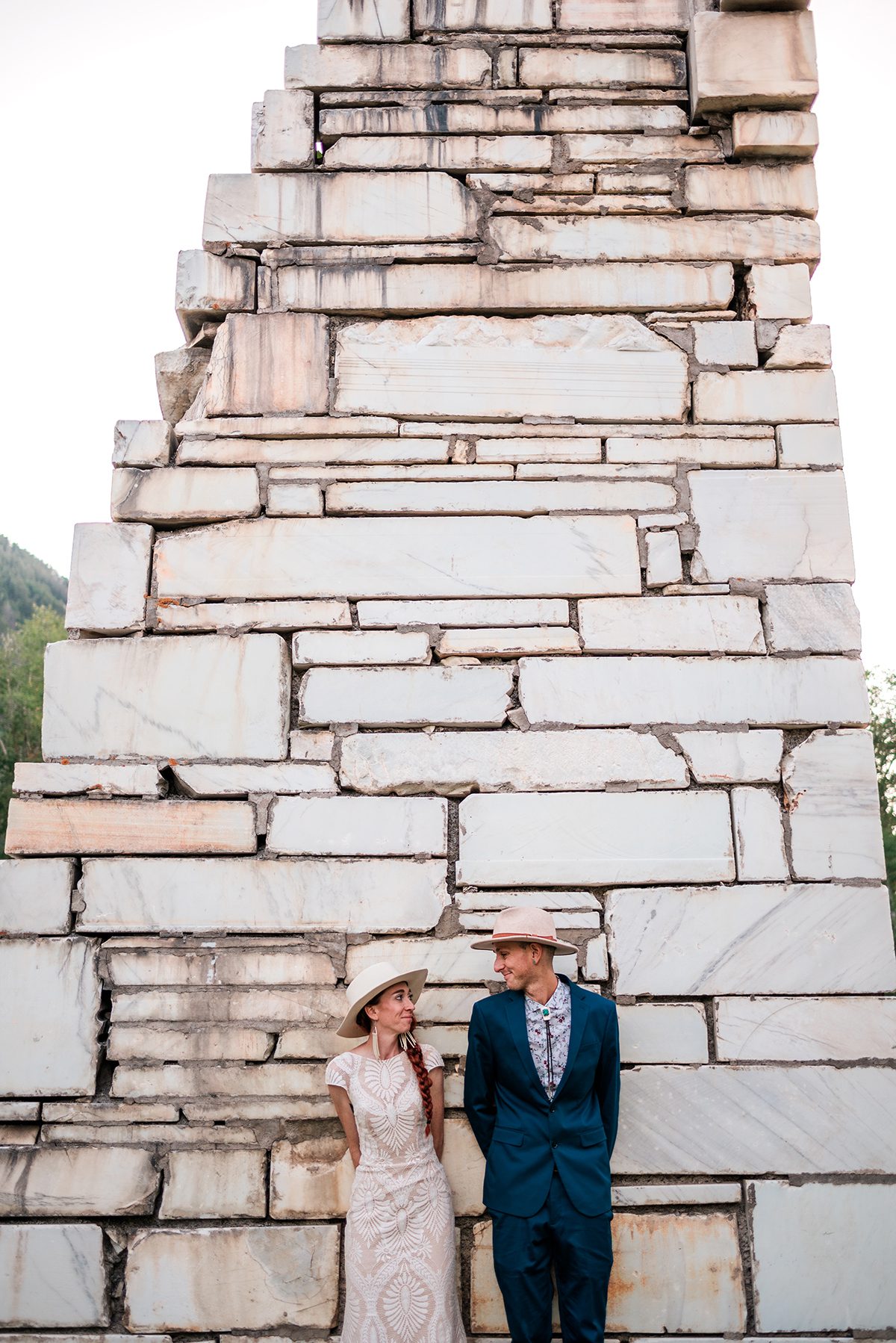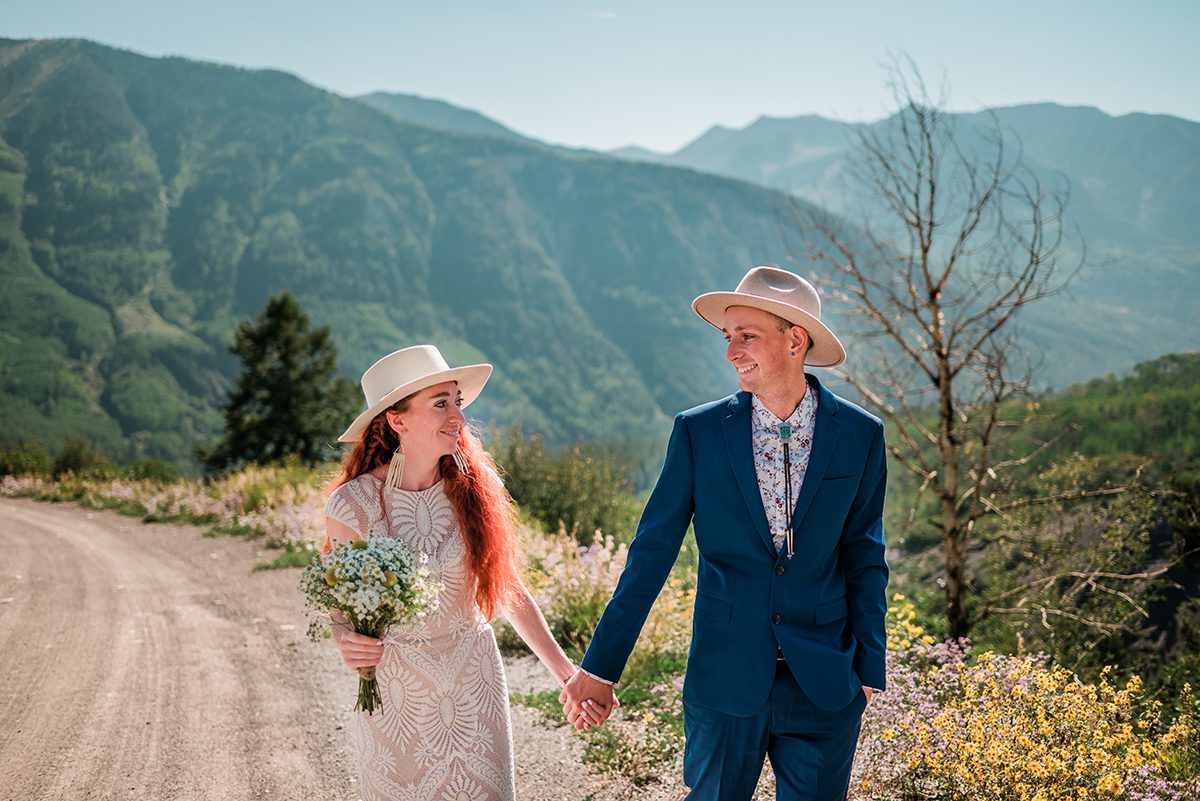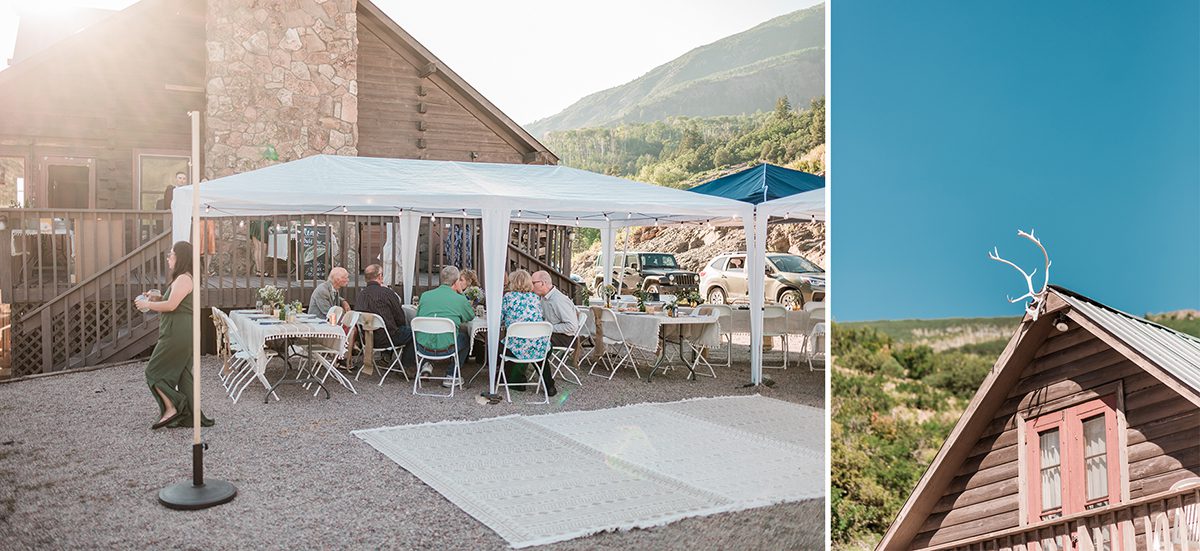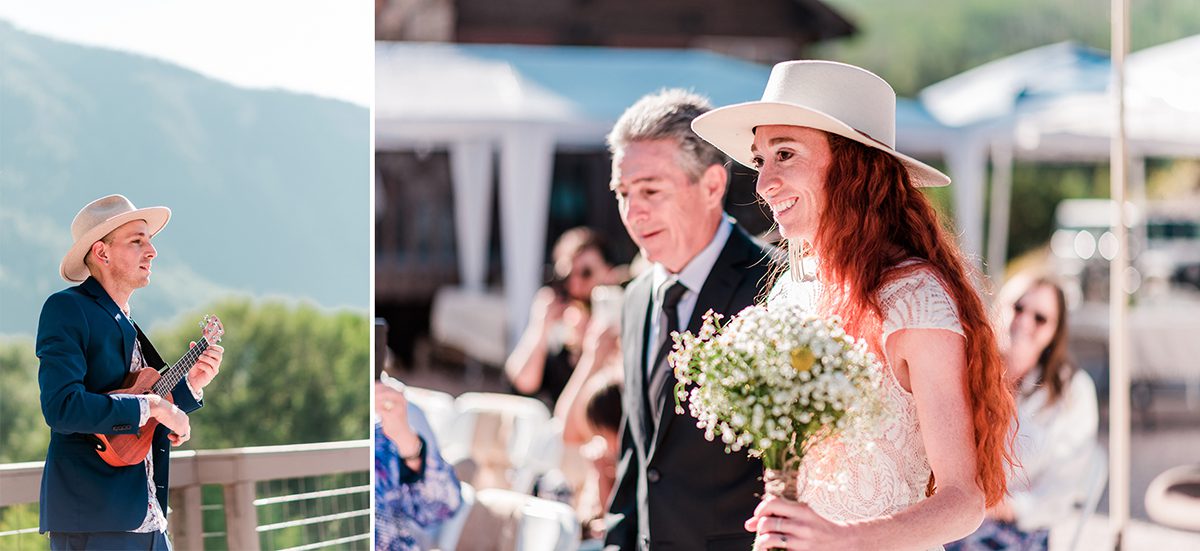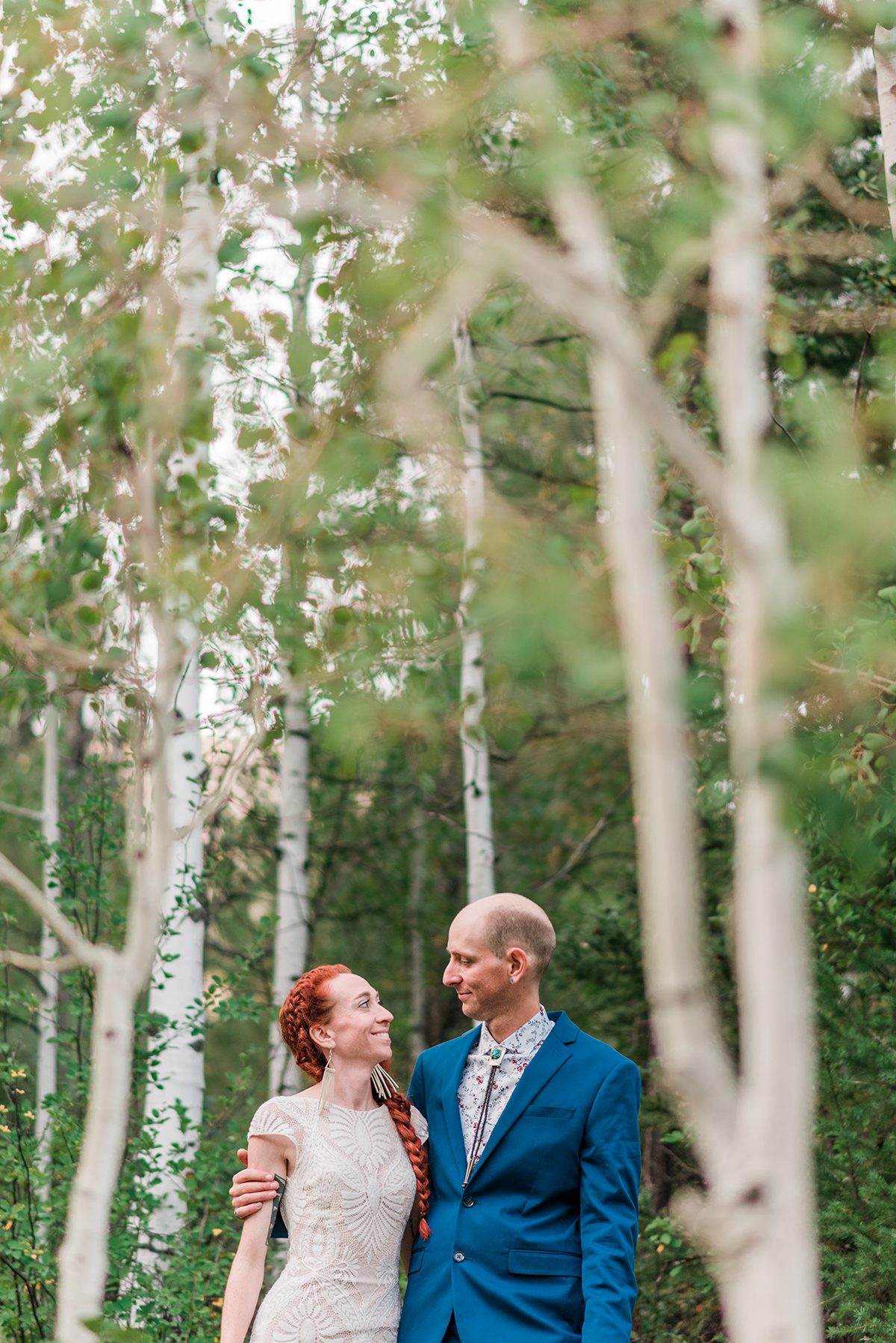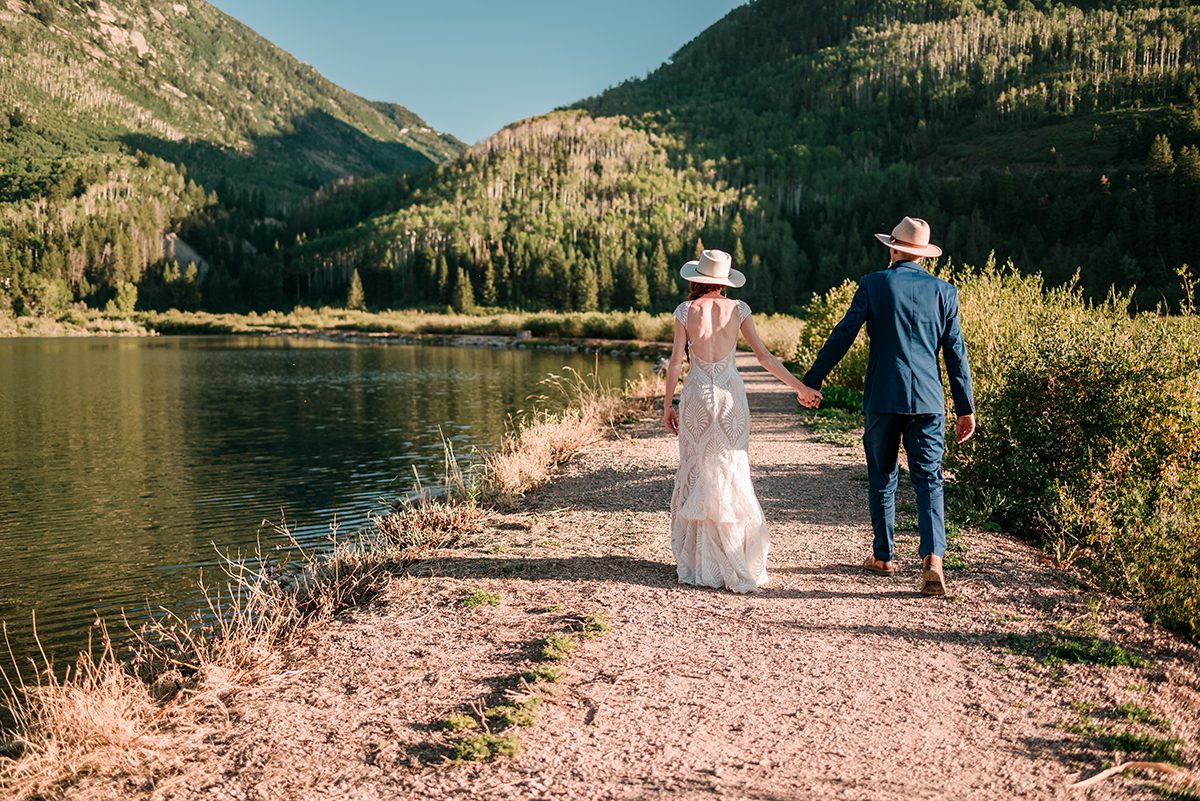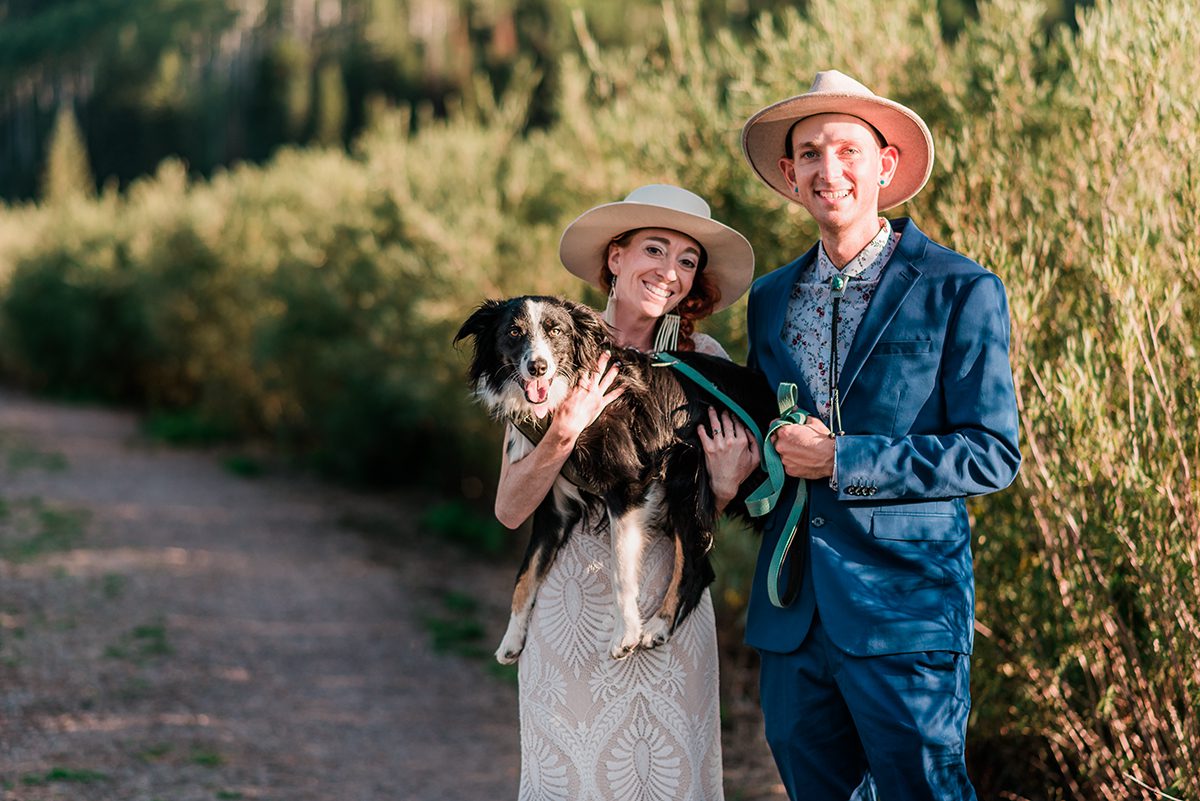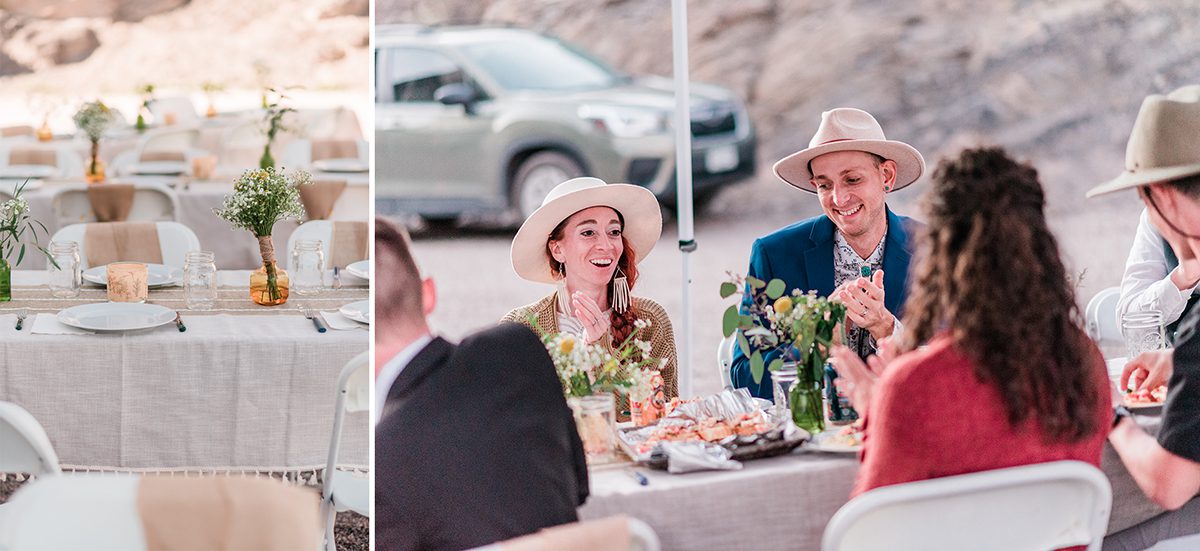 Vendors:
Venue: Marble Lodge on Beaver Lake Retreat
Dress Shop: BHLDN
Flowers: Susan Flowers