Usually I will blog things that seem like topics people are searching for already, but today's topic is just something I've been really focused on lately. It may be a little pedantic, but I think it's an important subject to help couples narrow in on exactly what locations they have in mind for their day. This is your Ultimate Guide to Western Slope Elopement Settings: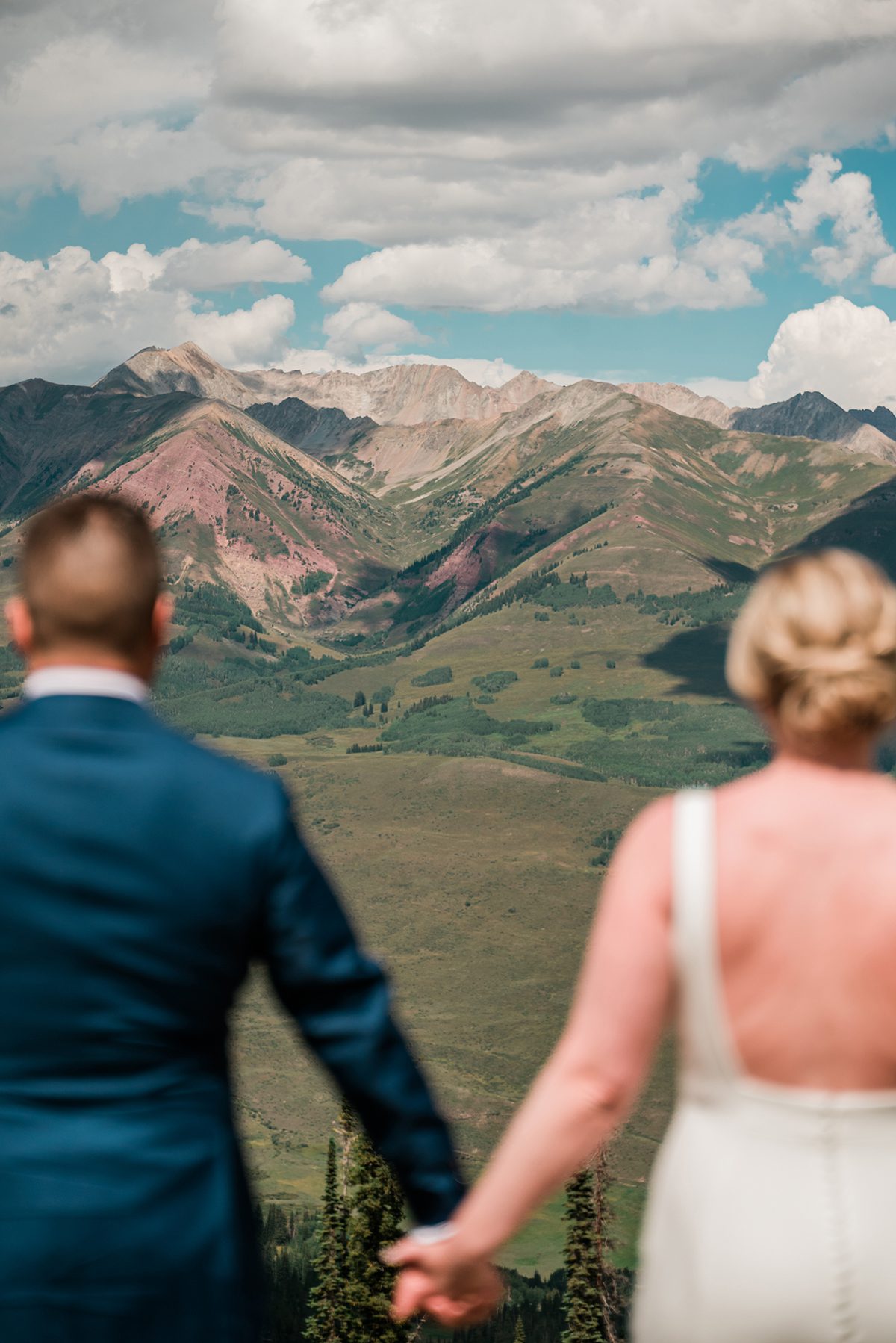 Colorado's Western Slope is a unique area with a wide variety of backdrops for your elopement day. Locations range from waterfront spots, wild red rock deserts, to rugged mountaintops and deep canyons. I often see people come to the area from out-of-state and simply call everything "mountains" – and look, I've been guilty of this too! So let's dive into what each type of setting is and looks like, so you can more clearly iterate what you're looking for in a backdrop for your elopement.
Western Slope Mountains
The mountains on Colorado's western slope are some of the more rugged in the state. The most common and popular mountainous areas on the west slope are Crested Butte, Aspen and Maroon Bells, and Ouray/Telluride and the San Juan mountains. These are great places for getting those mountaintop, alpine, snowy peaks sort of photos. Some typical elopement backdrops for these mountain settings are:
Jeeps on mountain passes
Ski lift photos
Cliffside ceremonies with mountains for days behind the couple
Wildflower fields
Yellow aspen groves in the fall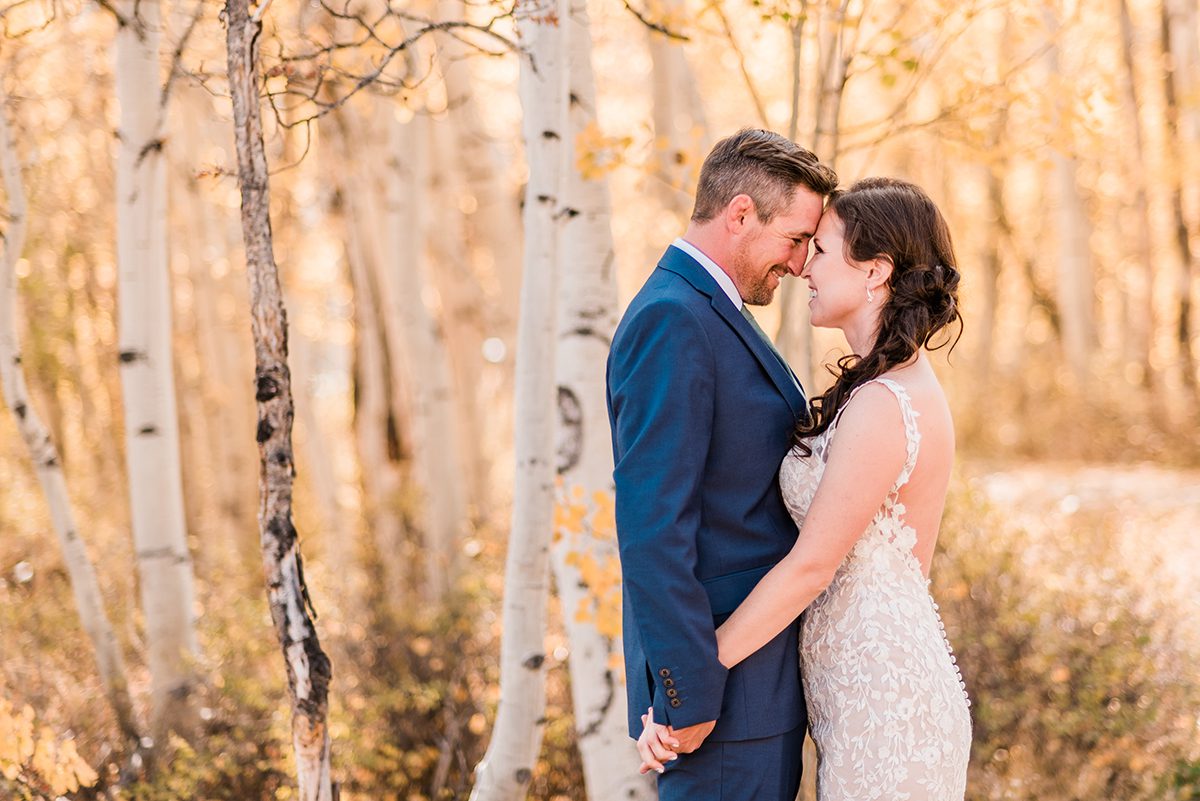 Western Slope Deserts
Until they come here, many people don't realize that Colorado's western slope has deserts. We are a high desert climate in many lower elevation areas on the west slope. A more common example of this is two of the state's National Parks: the Great Sand Dunes and Mesa Verde. The Sand Dunes, while more on the eastern side of the state, is the more traditional desert setting with sandy dunes as far as the eye can see. Mesa Verde is much more of the typical high desert setting, with orange and red sands, juniper bushes, and prickly pear cactus. One of the increasingly popular desert backdrops in the state is the Grand Junction area's Colorado National Monument and Gateway Colorado – both of which feature Moab-esque backdrops of red rock canyons, cliffs, mesas and pillars.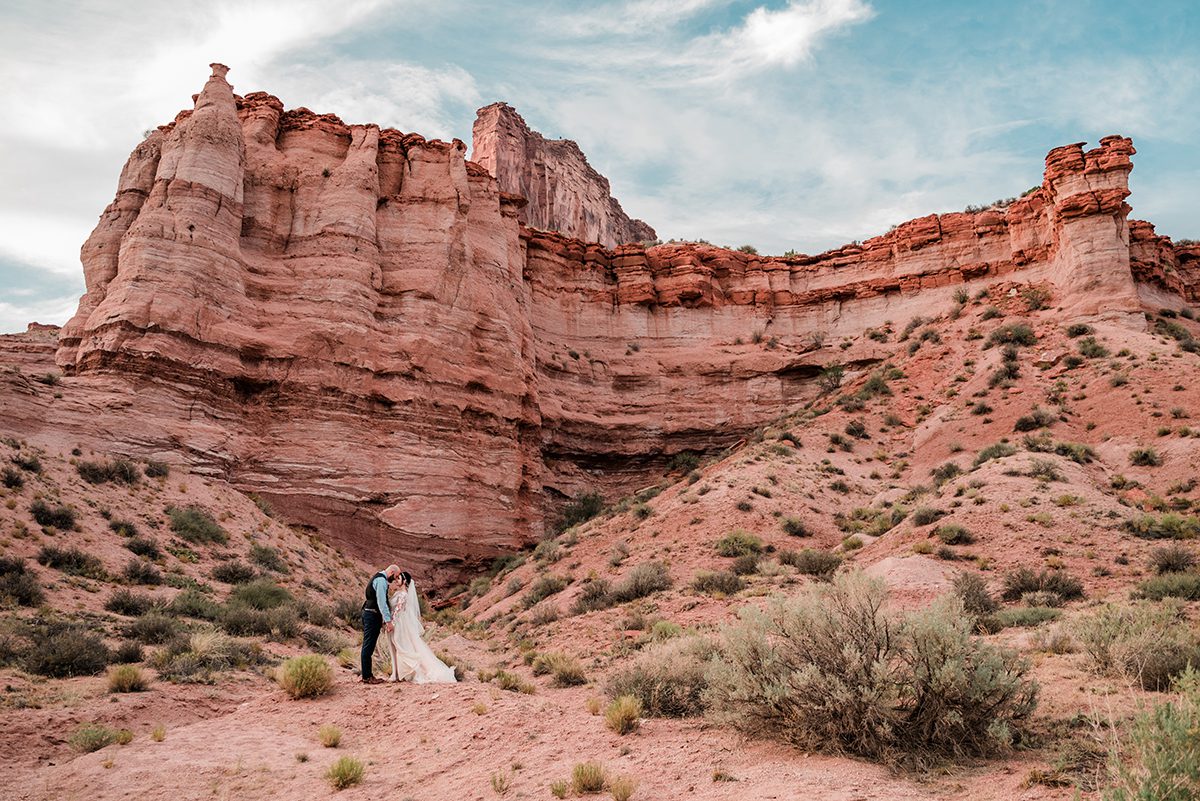 Western Slope Canyons
Another of Colorado's national parks is Black Canyon of the Gunnison National Park, one of the steepest canyons in North America. This park and the Colorado National Monument offer fantastic canyon views for your Colorado elopement backdrop.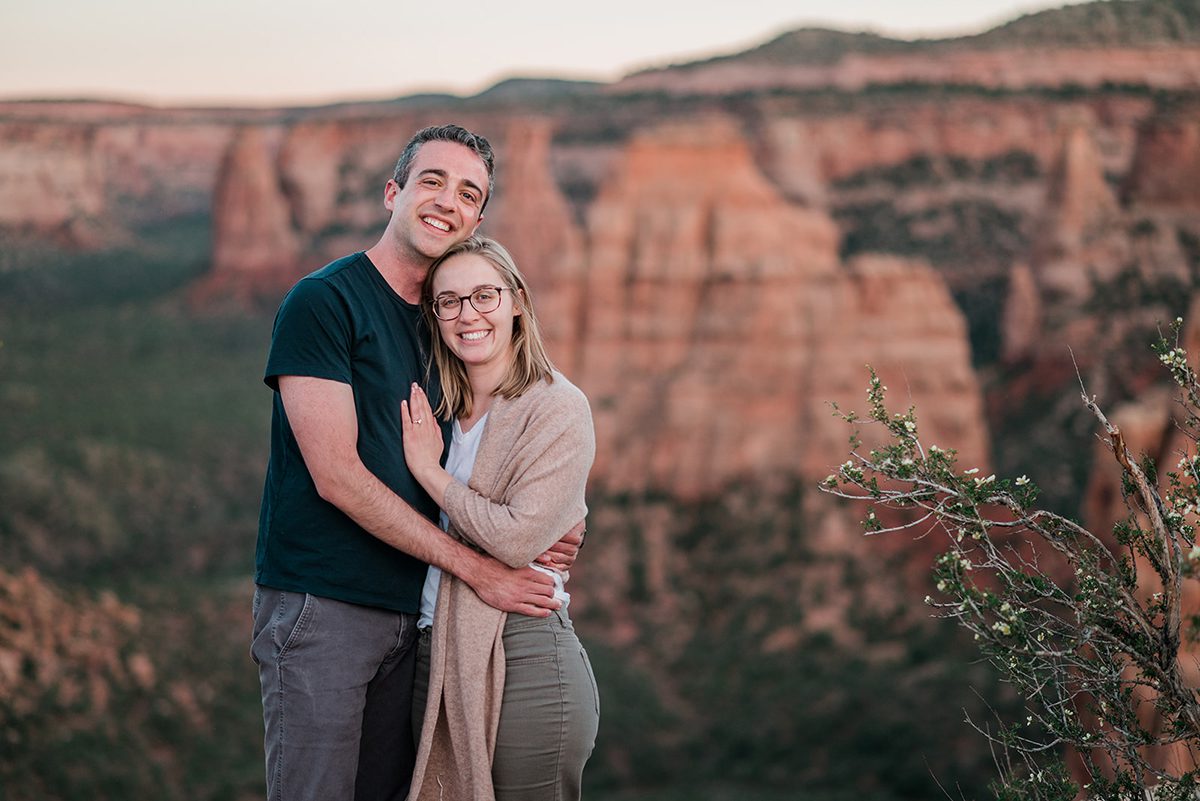 Western Slope Waterfalls
There are also some pretty incredible waterfalls on the western slope. Rifle Falls State Park is the most accessible waterfall, though it is as busy as it is accessible. Bridal Veil Falls in Telluride is perhaps the area's most well-known waterfall. There are also many waterfalls hidden away in the San Juans if you're adventurous enough to find them!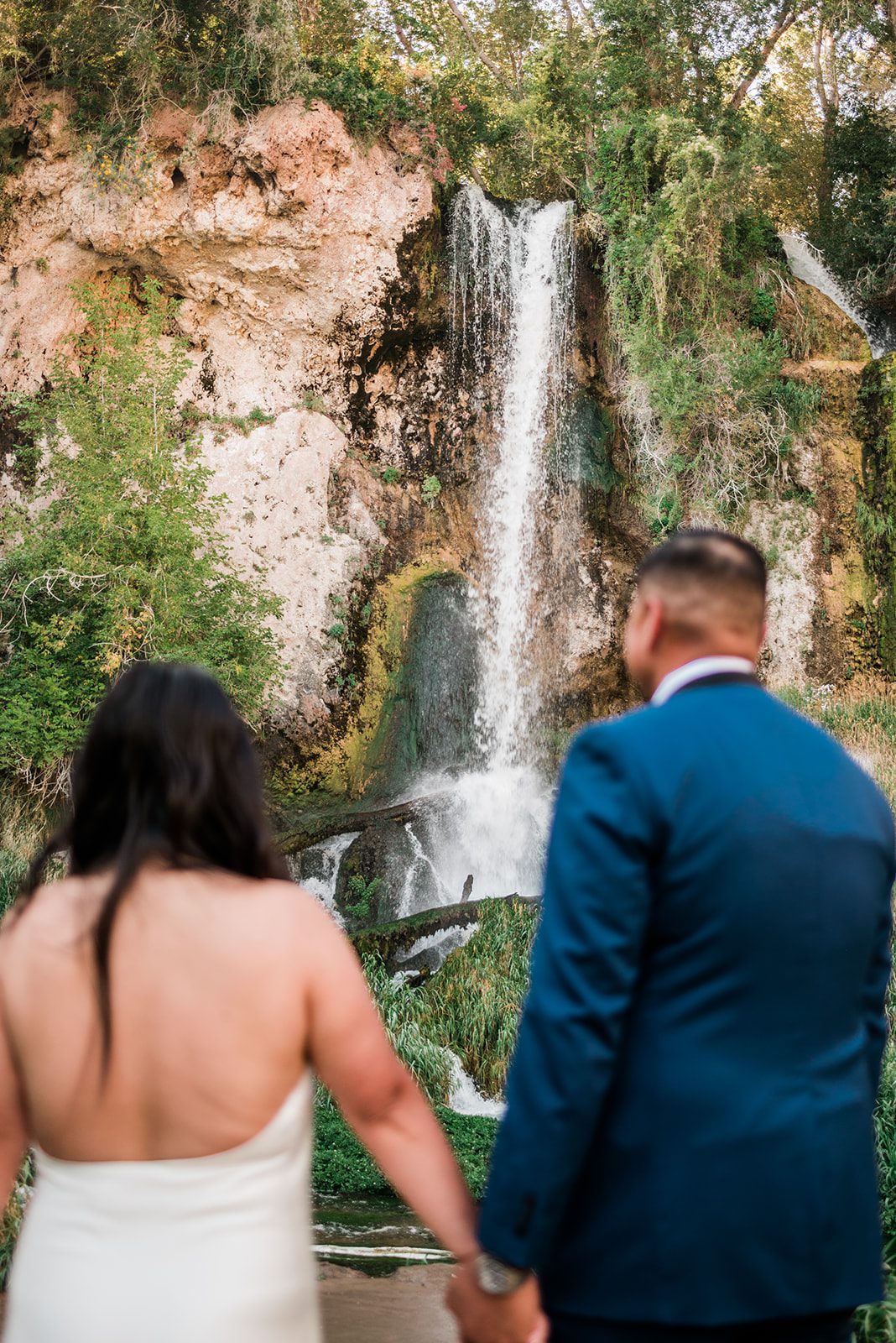 These are the most typical backdrops for elopements on Colorado's western slope. Hopefully this helps you understand the area's settings and better communicate exactly what sort of places you're really looking for for your elopement.