Today I want to talk about wedding registry – specifically unique and modern wedding registry ideas! So many couples these days have already been living together before the wedding, or at least have been living on their own and building up their own home goods, that the traditional old wedding registries aren't as needed. Let's go over some new ideas for your wedding registry that you'll actually want: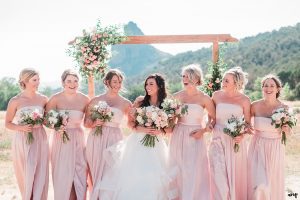 One of my favorite new trends for wedding registries is asking your guests to help fund memories and experiences. I recently became a photographer on The Photo Fund – a wedding registry for photography coverage. As they say on their website, "Do you really want another toaster?" If you fell in love with the work and personality of a photographer a little out of budget, crowd fund your coverage or product add ons instead of a registry. They mention why The Photo Fund rocks:
Get the Photographer you LOVE at the budget you have.
Afford extra products & services from your photographer
Capture memories that last forever
It's FREE for you! No processing or hidden fees when you partner with a Photo Fund Photographer
It's as easy as that. Dreaming of a canvas over your mantle? Add it to your registry! Photographs are some of the few tangible things you'll keep from your wedding day. Hold on those memories!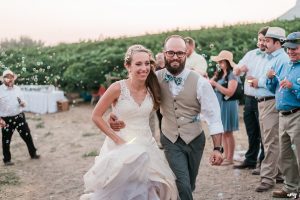 Another really fun and trending wedding registry substitute is a Honeymoon fund! Having your guests help send you off both with a grand exit and a honeymoon fund can be an incredible way to end your wedding celebration. Experiences make great gifts any time of the year, but especially for registries. You just planned the wedding of your dreams for MONTHS – relax on an awesome honeymoon trip!
As some of you may know, my hubby is a realtor here in the valley, and we've seen some couples who asked for money toward a down payment as their wedding registry! Talk about smart. You're metaphorically starting a home together, why not literally buy one?! (P.S. I know I'm biased but Eric really is good at his job and can totally help you find the home of your dreams!) Plus when your family comes to visit at the holidays it'll be like a follow-up on that registry gift. Too cute!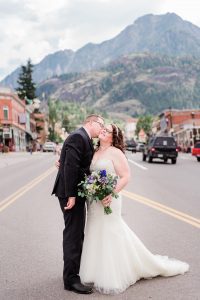 Finally if you're a couple who already has everything they need, or you just want to do the most good by your wedding, there's always requesting a charitable donation in lieu of gifts. There are so many unique and modern wedding registry ideas out there for couples looking to avoid receiving three new kitchenaid mixers. What are your favorite twists you've seen at weddings? Let me know in the comments!