[et_pb_section admin_label="section"]
[et_pb_row admin_label="row"]
[et_pb_column type="4_4″][et_pb_text admin_label="Text"]Hello 2017! I have high hopes for you. Here at amanda.matilda.photography we are making some changes! I am so excited to share one of my biggest 2017 Business Goals with you.
I am revamping my blog!
Previously, posts were sporadic and focused mainly on my sessions. While those posts won't be going away (in fact they're my favorite content to make here!) they will be more consistent. My new blog will have a schedule, and I'll be posting at least twice a week! My goal is to provide my AMP bride tribe with more content that will help them in the wedding planning process. I've already got a great line up coming up over the next few months and a huge plan to put in place for the full year!
I want this blog to become a source of wisdom and a tool my bride tribe can use as you plan your wedding. With guest posts from other amazing #westslopebestslope wedding vendors to give you the inside scoop on every aspect of wedding planning possible and a local guide to the wedding scene near home!
The Schedule
The new blog schedule will feature Wedding Planning posts on Monday and Thursday on off weeks. Weeks where I'm featuring a recent session, the blog posts will be: Wedding Planning on Monday and Friday with Session Features on Wednesdays! If you have a session or a wedding with me this year, you can count on your feature blog post to be out that following Wednesday! As always, be sure to follow me on Facebook, Twitter, and/or Instagram to get alerts to my new content! My hope is for this blog to be a source of wisdom and a guide along your wedding planning path. Join me on this journey as we work together to lessen the stress and confusion of wedding planning!
I'm so happy to provide this new service with my tribe and to create some great content this year!
Let's do this, 2017.
With lots of love and excitement,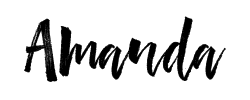 [/et_pb_text][/et_pb_column]
[/et_pb_row]
[/et_pb_section]