Amanda and Chad were wed at St. Paul Lutheran Church in Fort Dodge this past weekend on a beautiful spring day after two long weeks of rain. We had great luck! I first met these two a few years ago for a session not long after they added their furbaby Maggie to their little family. It has been such a gift to capture their engagement and now their wedding as well!
These two have been together from what seems like love at first sight. As Amanda explained, "Chad is a drag racer and my dad is a drag racer.  I was there watching my dad race in the Spring of 2012.  Chad kept driving by our trailer on his pit bike & I asked my dad who he was, because he wouldn't stop going by back & forth.  My dad yelled at him when he was going by & he slammed on his front brake almost flipping the bike trying to stop so fast & turned around.  My dad made us introduce ourselves to each other, & the rest of the day we made small talk back & forth.  The following weekend we went on a date, & we have been together ever since!"
I love working with Amanda; she put so much thought into each little detail of the day, which made my job pretty easy! From the roman numerals of her wedding date on a rose gold bracelet and the photo charm on her bouquet, to the pigs topper on the wedding cake (they are Mr. and Mrs. Bacon after all!) every detail of the day was full of meaning and treasured keepsakes. We captured their bridal and wedding party photos for the Spring Wedding in Fort Dodge around town, basking in the spring blooms on the trees that perfectly suited their pink and gold wedding colors.
The reception was held at the county fairgrounds, with a photo booth and fun for guests aside from the dance floor! Cupcakes from Creative Cakes went with their wedding cake, along with a fun array of candy filling out the table. I love when clients have fun (and oh so yummy!) dessert tables!
Amanda and Chad, thank you so much for bringing me out to be part of your big day! It was a beautiful celebration, and I cannot wait to see what is in store for you! Check out some of my favorite moments from their Spring Wedding in Fort Dodge: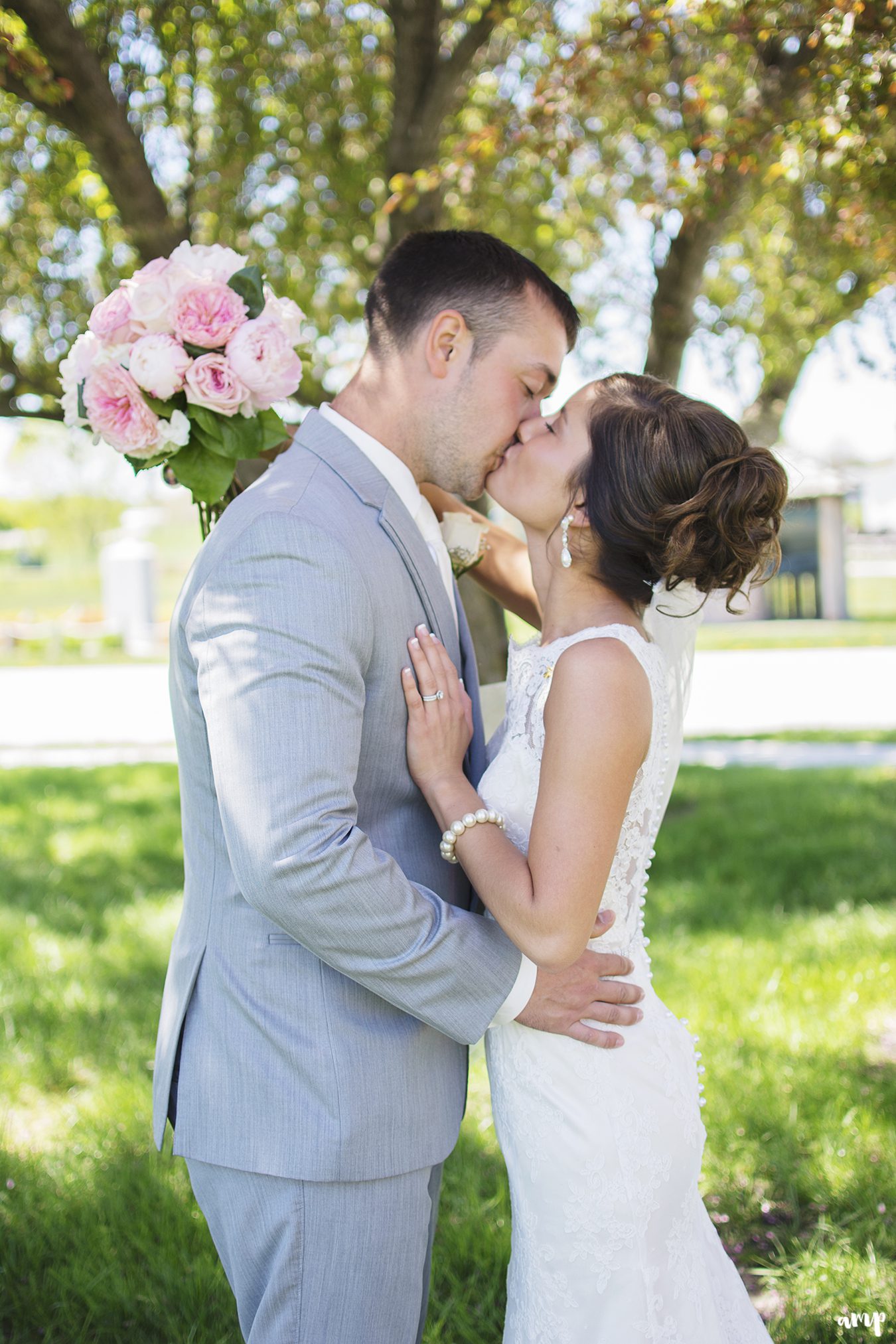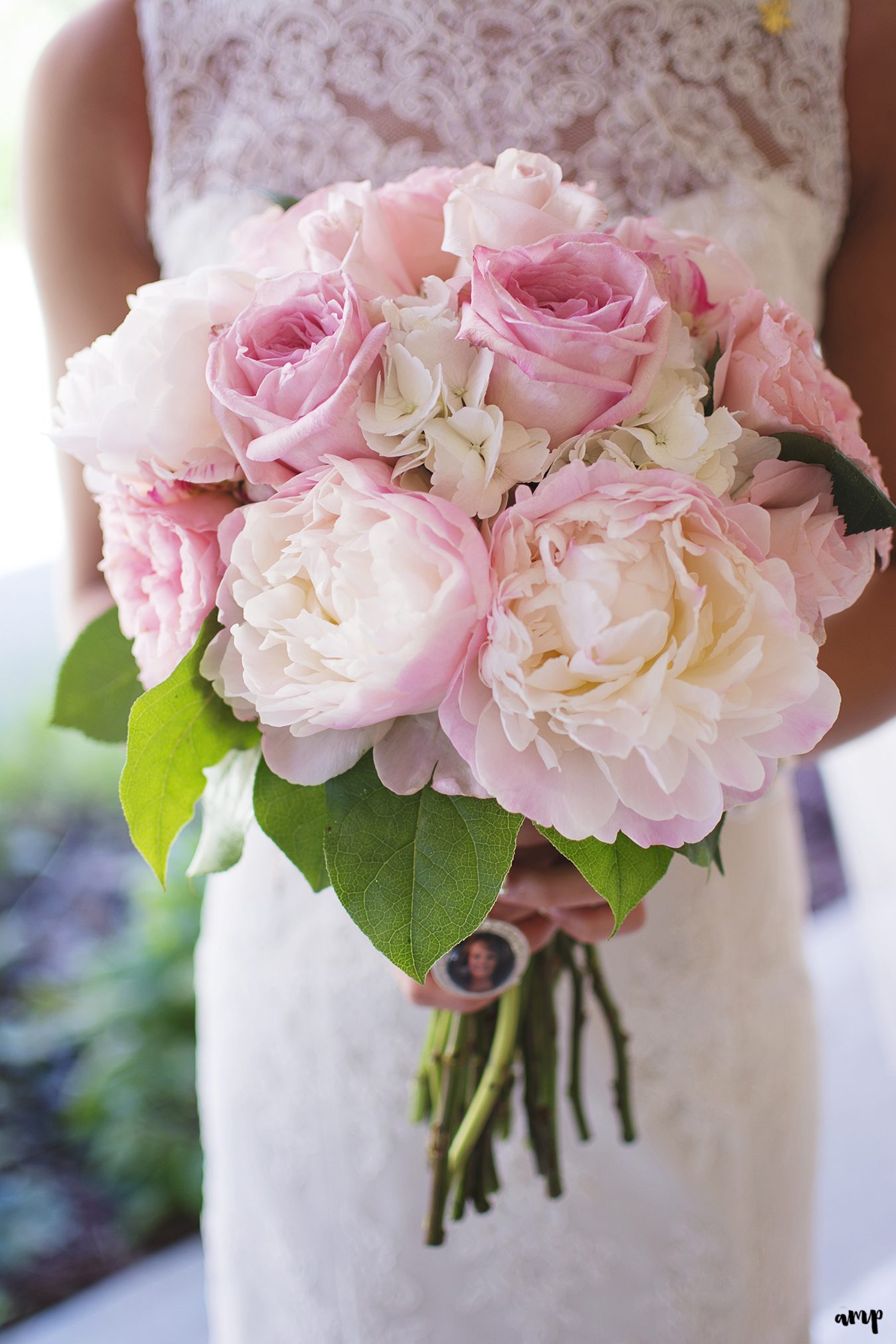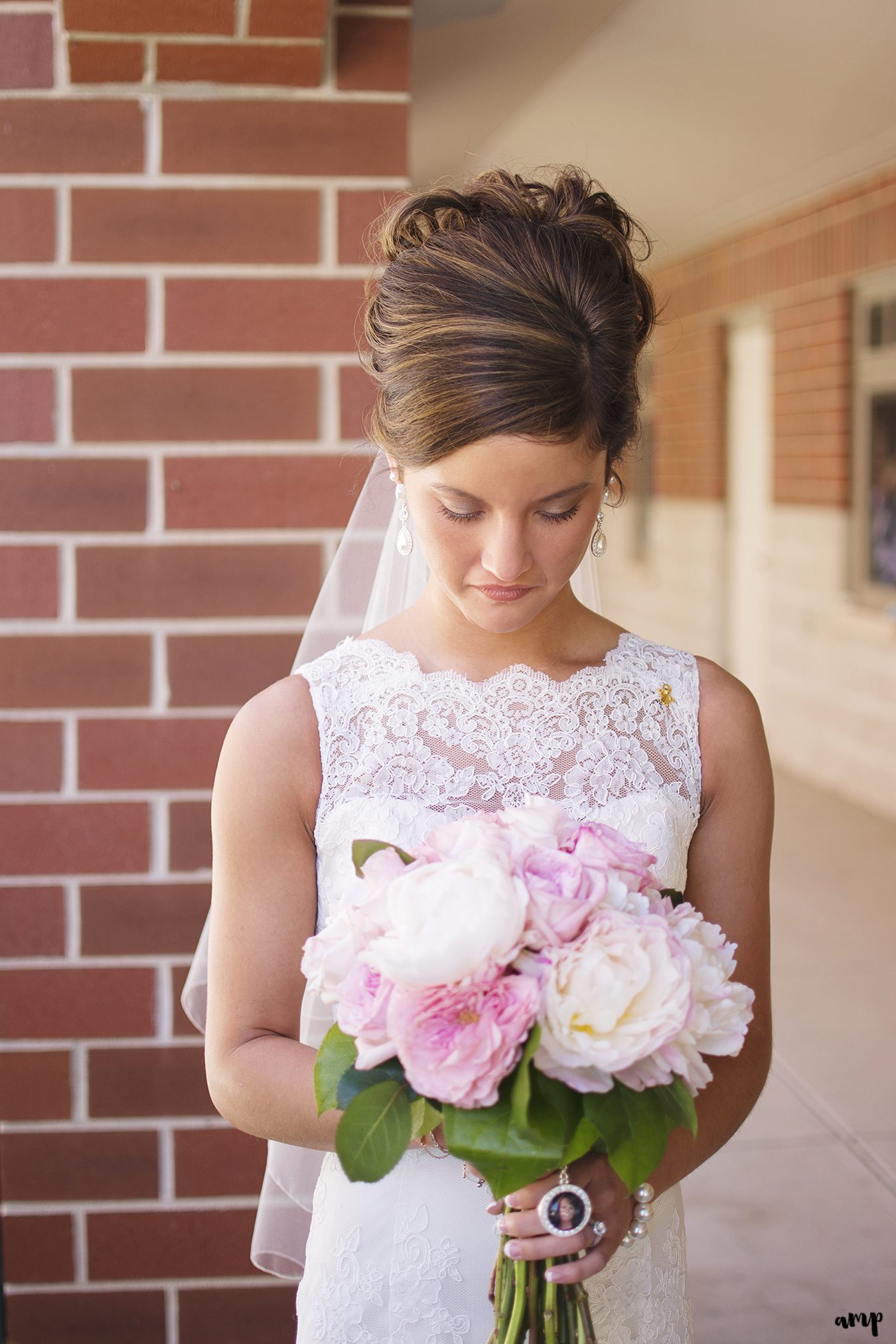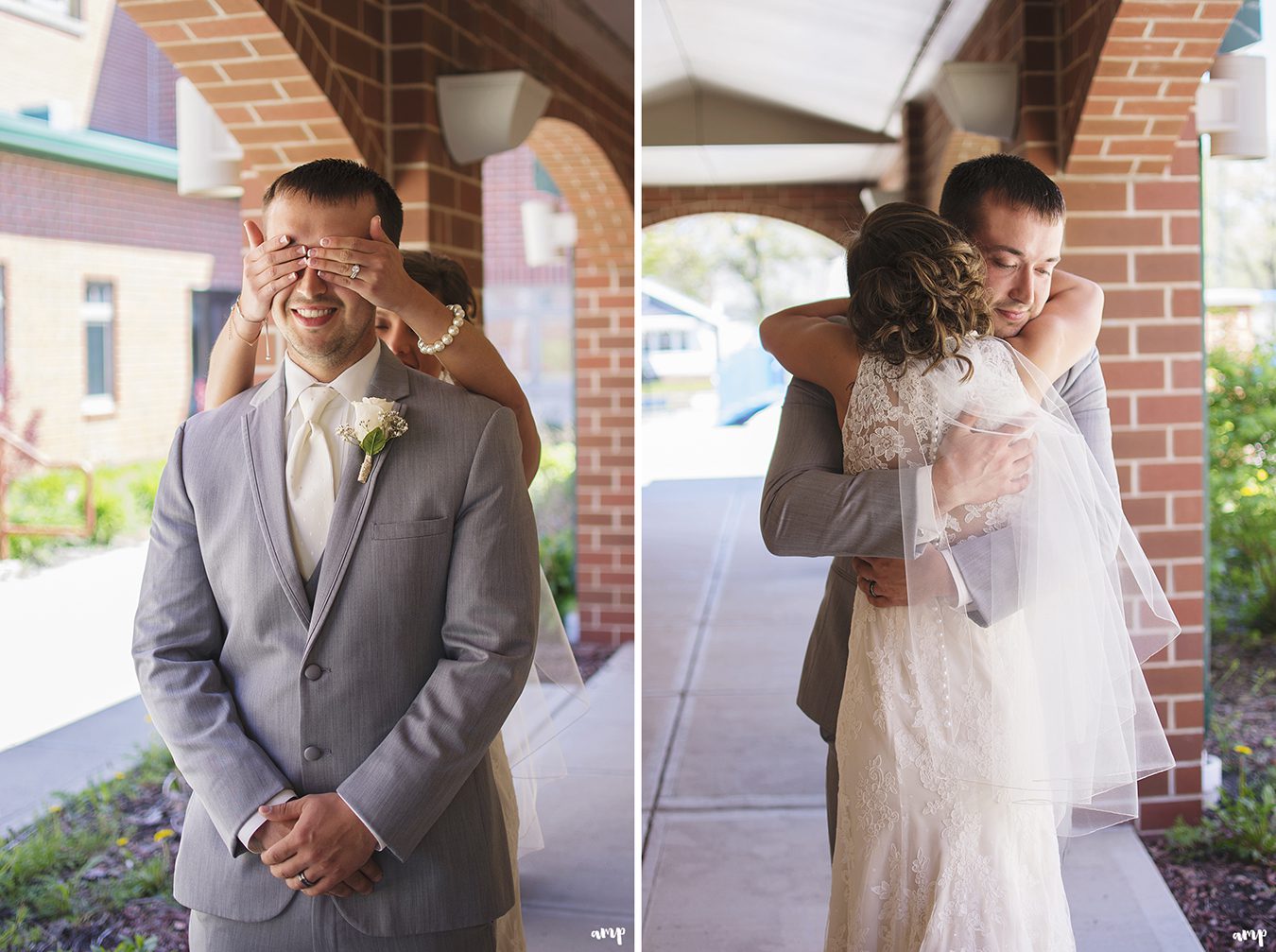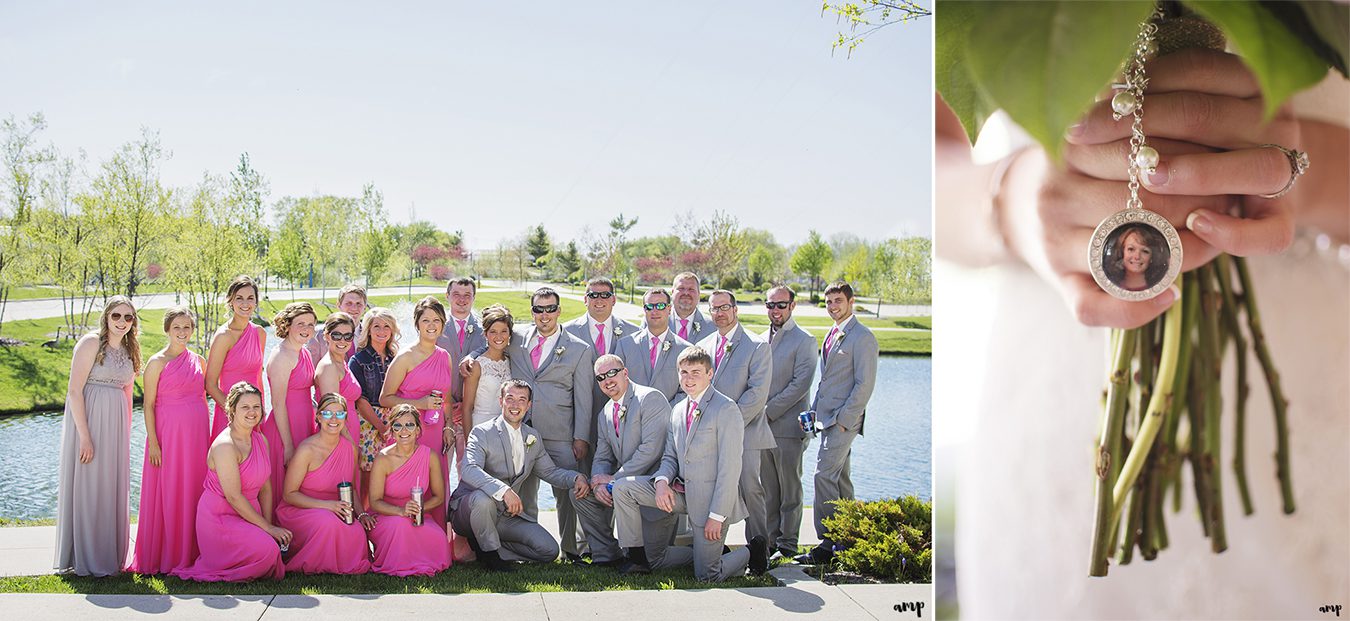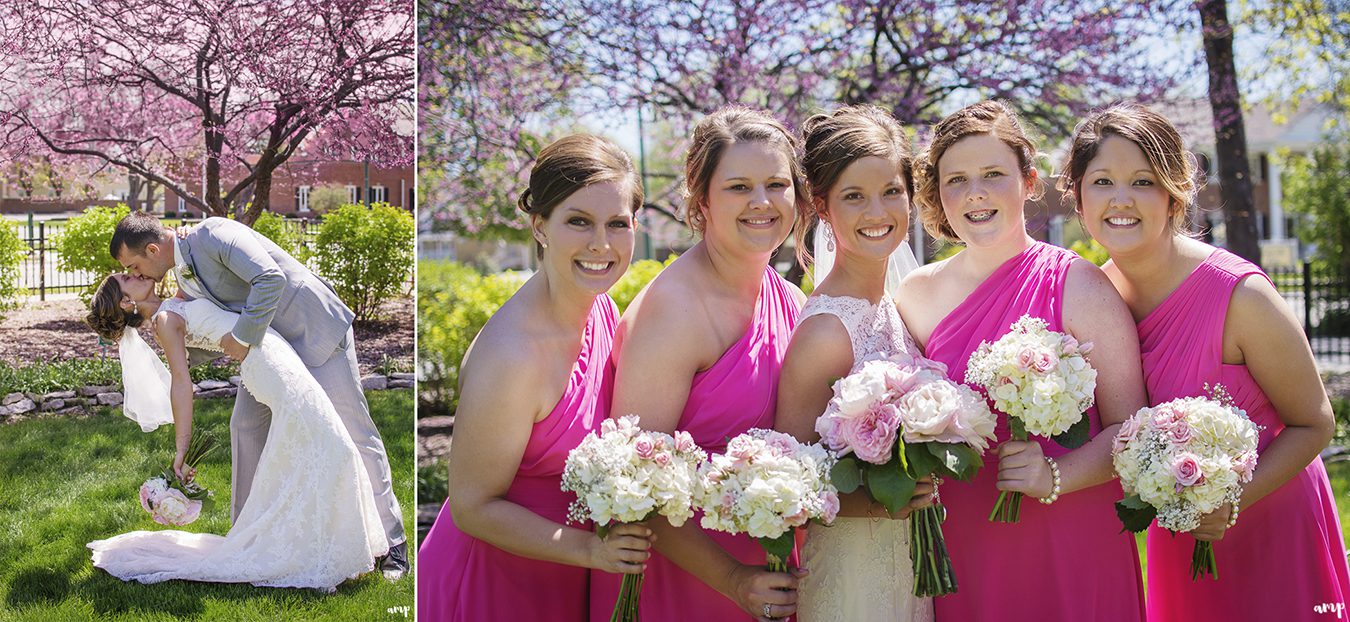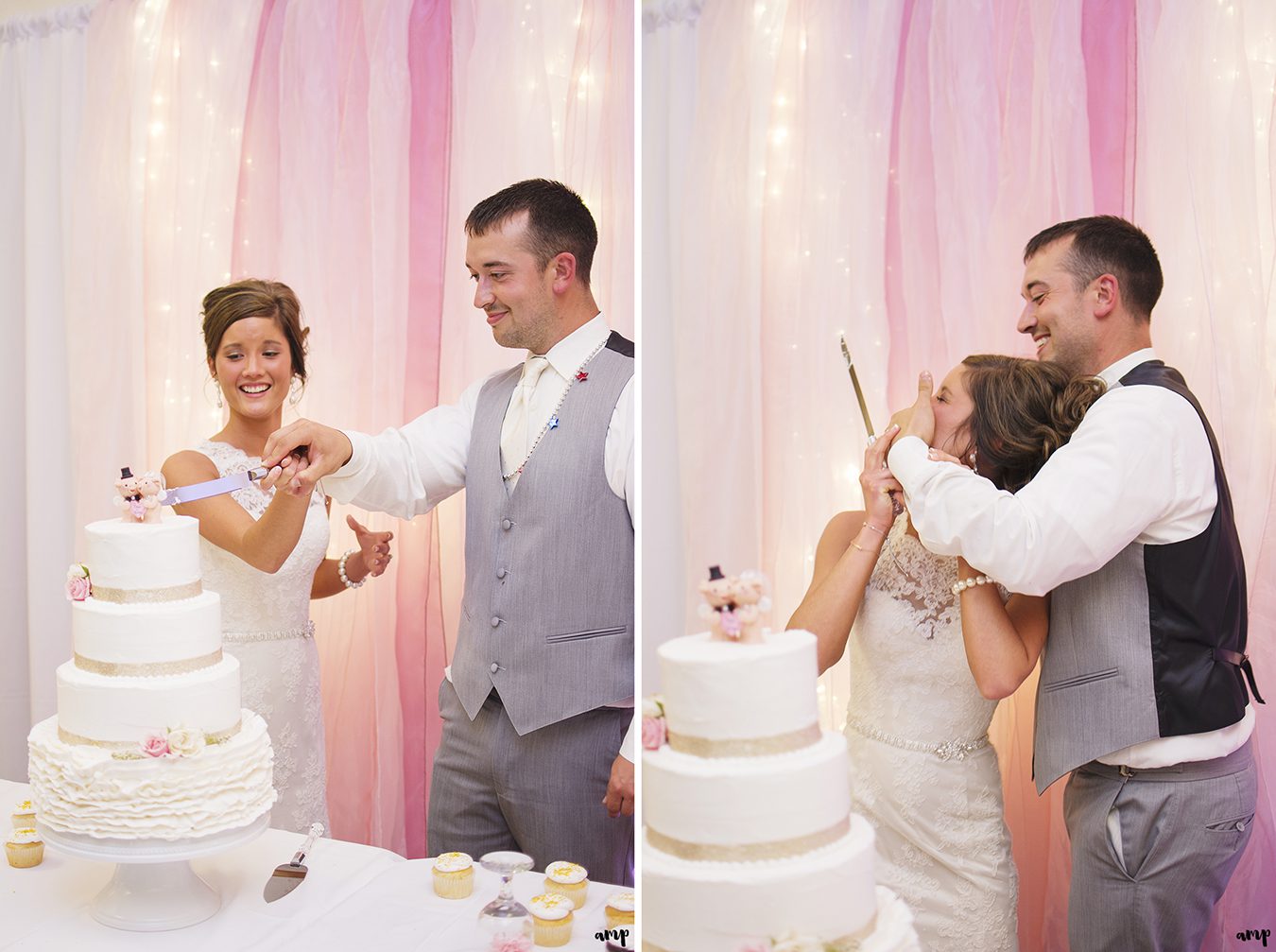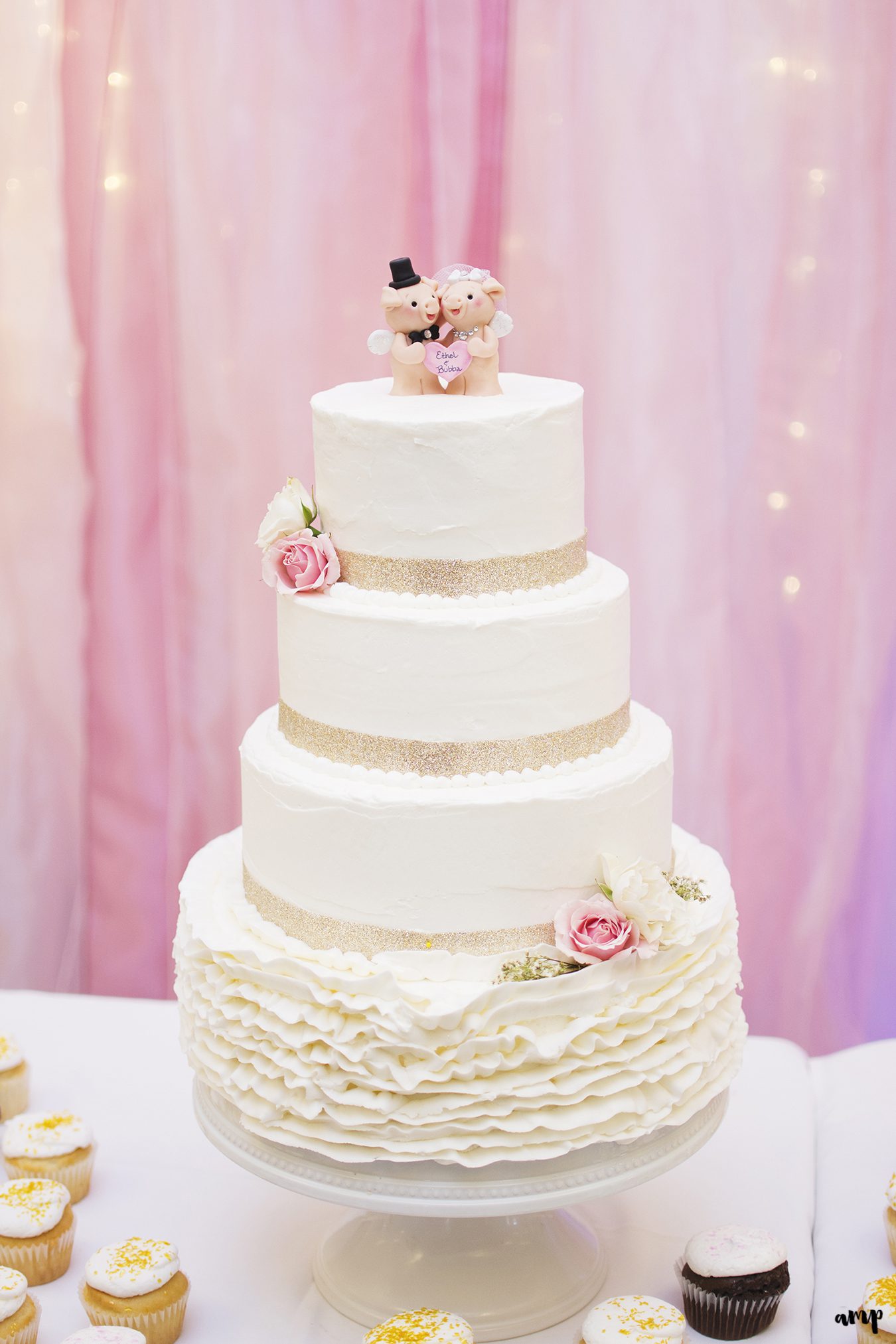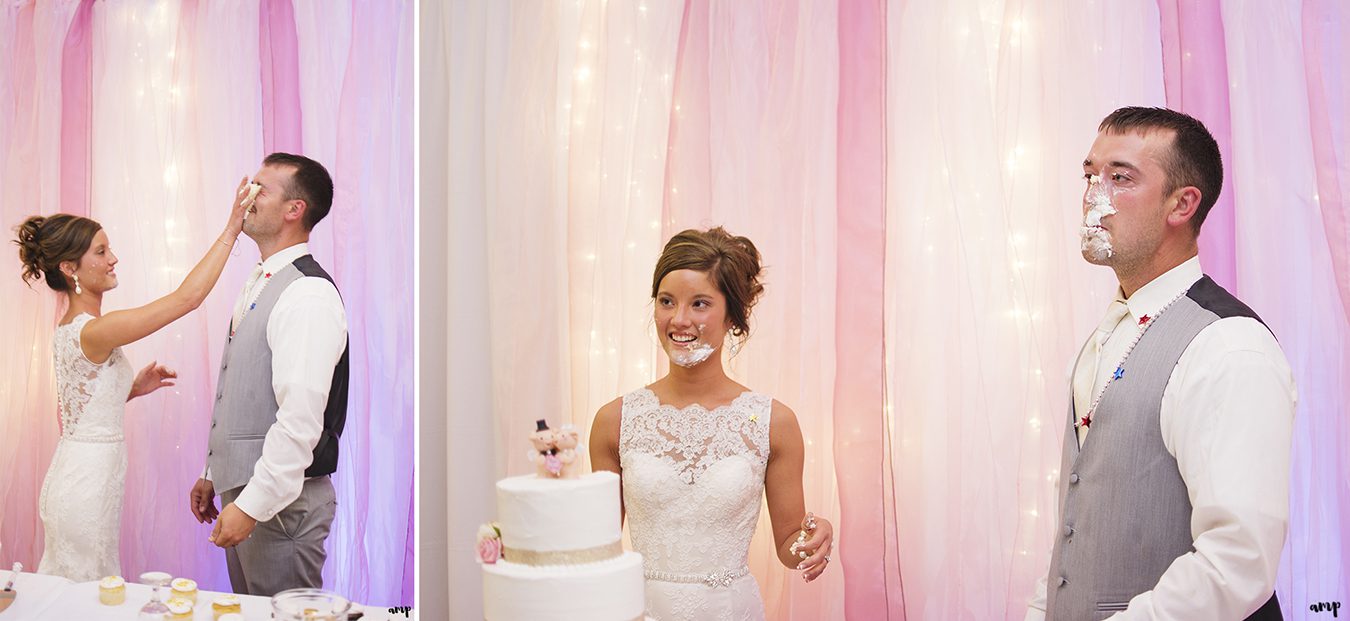 Wedding Vendors:
Photography: amanda.matilda.photography
Dress Shop: Annie's Bridal
Tux Shop: Annie's Bridal
Florist: Becker's Florist
Cake Designer: Creative Cakes
DJ: Boots
Rings: Kay Jewelers
Hair/Makeup Artist: Trisha Albright