Wedding day timelines is something that most couples struggle with. Your timeline is an integral part of the day, and it sets the stage for everything – including your photography too! I work with my couples to make sure we have enough time for everything you desire to have captured on your big day, while making sure there's still enough time to get good, quality photos. Bare in mind this is just a sample timeline; because each wedding is different your timeline will vary depending on your coverage and travel times!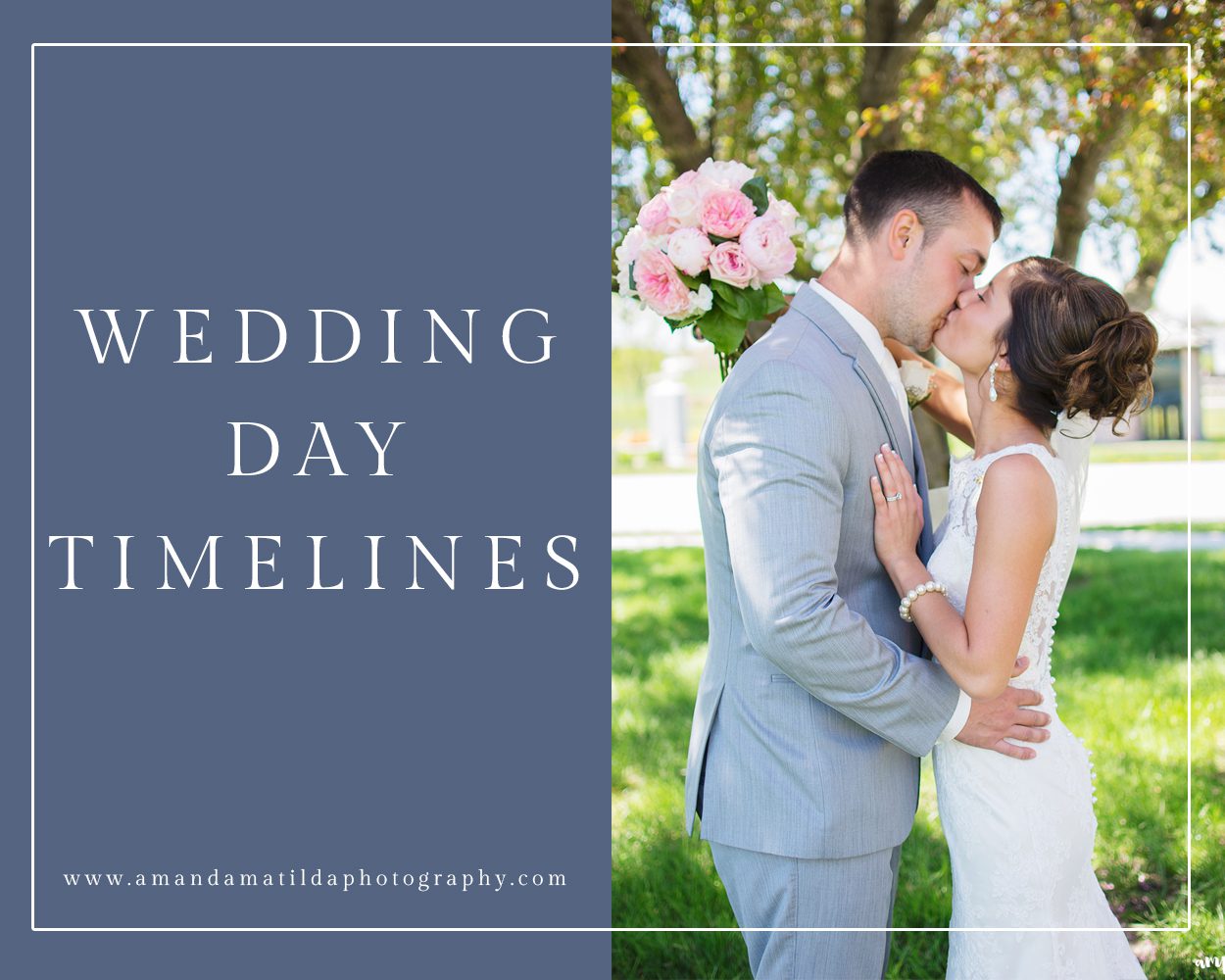 details 1:00-1:30
The details of your day are what make your celebration unique and beautiful. I ask my couples to collect all the details they want captured during the week before the wedding in a basket. This helps me know we've covered everything and helps you as you remember things throughout the week! Things to include are: perfume, the rings (both in the same place, please!) hair pieces or veil, tie, cuff links, your "something blue", jewelry, bouquet, garter, and more.
getting ready 1:00-2:30
Once the details have been captured it's time for getting ready! If you have bridesmaids or mom helping you get ready, make sure they are there early and dressed before you get your dress on so they look great in the photographs!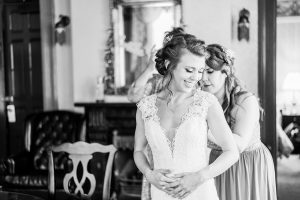 first look 2:30-3:00
It's time to see your partner for the first time on your wedding day, all done up. This is one of the most emotional moments for many couples, and the photographs are amazing. Everyone wants that picture of their partner getting teary-eyed as they see how amazing you look! Cherish this moment to be alone together in peace away from the chaos of the day.
portraits 3:00-3:30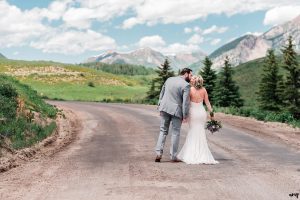 The portrait session is when we will get the gorgeous artwork for your walls and your album. These are the photographs you will pull show to your kids and your kids will show to their kids. These are the photographs you will share online and put as the background on your phone. I urge my couples to find at least 30 minutes in the day for this session.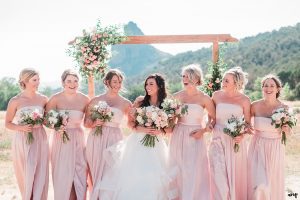 wedding party 3:30-4:00
After we create the amazing artwork for your home, we move on to the photographs of your wedding party! Whether you want all traditional formal shots, or some goofy inside jokes thrown in, this is your time with your tribe, so have fun with it! Prepare ahead of time to make sure all of the party is there on time, and consider whether you'd like individual photos with each bridesmaid/groomsman.
family 4:00-4:30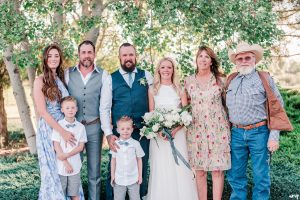 Family formals are some of the most important and most cherished photos of your day. Years from now they're the ones you'll go back to to see family as they were that day. While they are so necessary, I've also found through time that they are the most dreaded. People traditionally stand around and get restless in this time. Well I say, no more! As we work together to lock in your timeline for the day, we will plan your family photos so that no family is standing around unnecessarily. We'll let one side know what time to show up and the other side know their time!
Tip: Have one of your wedding party or a good friend who knows the families help corral everyone into place on time! This also helps us get the next shot lined up as we go, and really decreases the time spent as well.
everyone hides 4:30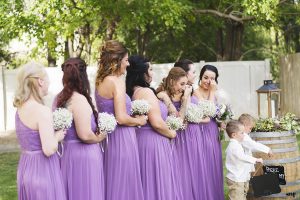 Traditionally, the wedding party will go hide at least 30 minutes before the beginning of the wedding. If the ceremony is the same location as your formals, you may wish to move that up to one hour beforehand. This is a great time to capture candid moments with the bridesmaids/groomsmen hanging out, drinking some champagne, or taking a quick shot before the big moment!
ceremony 5:00
The ceremony. Whether you're doing traditional vows, a hand-tying ceremony, or other unity celebration… you're officially marrying the love of your life! There will likely be tears, there may be nerves, but remember to enjoy the moment and relax. Nothing can go "wrong" as long as you end the day joined with your partner!
reception details 5:45-6:00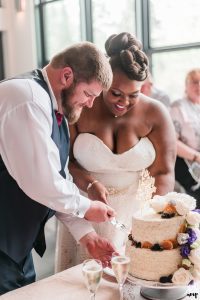 The details of your day are what make your celebration unique and beautiful. From tablescapes, to your cake and head table, each decoration had thought and emotion put into it, so I work hard to capture each detail of your reception before the wedding party is announced.
announcement/dinner/toasts 6:00-7:00
I will coordinate with you and the DJ to make sure I get the best angles as you come in. While I do not require to be fed with the guests, or even be given a meal during your wedding, I do request time to eat. This is most easily and most commonly done so that I eat when you eat. This helps us make sure I don't miss a thing!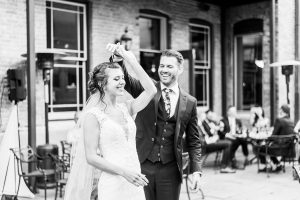 first dances 7:00-7:30
The first time you dance as a married couple is another high-emotion moment. Enjoy it. Revel in it. Maybe cry a little. It's a big moment! Many couples will then dance with their parents, who are almost never dry-eyed seeing you look so grown up, all married now. I will probably cry watching you dance with your dad; these are one of my favorite moments to capture and the best memories to keep. You will cherish that photograph more than you know years from now.
dancing 7:30-8:00
This is the fun part! Everyone's loosened up and having a great time dancing to the awesome music your DJ is playing. Trust me, you want that photo of Uncle Jim's sweet dance moves, you just don't know it yet — haha!
sunset portraits 8:00-8:30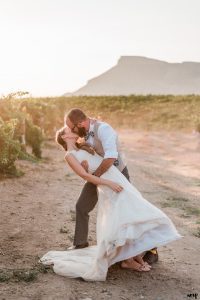 I typically ask my couples to allow half an hour around sunset for a few "just married" photographs of you and your partner in that romantic, golden glow. These are some of the most gorgeous and intimate photographs of the day, and my favorite part!
main reception events 8:30-9:00
Whether you do the traditional cake cutting, a donut tower, oreo split, or share a pie, there are usually desserts at a wedding reception. If you're sharing it with your new spouse, I'll be there to capture it. Some couples choose to do bouquet/ garter tosses, dollar dances, anniversary dances, and more. It's important to decide what main reception events you'll be doing, and how many/which ones you want photographed.
end of coverage 9:00
Whether you're doing a grand exit you wish to have photographed or just dancing the night away, I offer various collections with a minimum of 6 hours of coverage. Planning how much getting ready coverage you want and what parts of your reception you need covered are the big factors for when your coverage will begin and end. Have no fear – I'm here to help you plan and lock in your wedding day timelines for the big day so you get everything you want covered!
Interested in saving your date with me? Let's get together for coffee/tea!
xo,