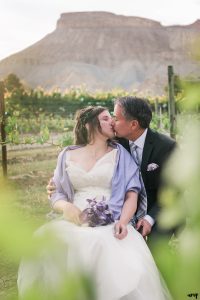 Amy's Courtyard at the Maison la Belle Vie Winery in Palisade is one of the most sought-after winery spaces for weddings in Colorado's wine country! With a historic barn on site and french European winery setting, there is such diversity in backdrops with an elegant feel. Your wedding will be beautifully surrounded by the vineyard, luscious trees, and a view of Mt. Garfield or the Mesa on the horizon!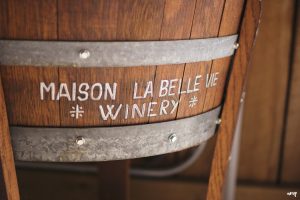 Couples looking to book Amy's Courtyard for their wedding celebration can expect to spend between $3,800-$4,200 depending on their guest count. One great thing about Amy's Courtyard, though, is they have great savings for couples who book non-Saturday weddings! Check with them for exact details. They also offer exquisite meals catered in-house, though catering through them is not required. Outside catering must be provided by a licensed caterer though. They also provide wine, beer and champagne, along with sometimes putting together a signature cocktail for couples! You can even get a personalized wine label.
Amy's Courtyard can host up to 150-180 guests, which is an average capacity for many venues in the area, especially vineyards.  The staff are also so accommodating for couples and offer great service! You have a few choices in how to organize your day, from a gazebo ceremony to getting married in the barn with a garden reception. Lots of fun and unique spaces to customize your day! The place has such a relaxed feel, you and your guests will feel treated to a comfortable, secluded and fun celebration.
As a photographer I adore the diversity in backdrops for my couples. From the beautiful gazebo to the old wood of the barn, the vineyards and gardens and willows… I just love it! No wedding at Amy's Courtyard looks the same, which is so cool. Your special day is totally you.
Quick Facts on Amy's Courtyard / Maison la Belle Vie Winery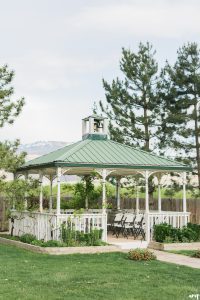 Location: Palisade Colorado
Capacity: Up to 180 guests
Average Price: $3,800-$4200 depending on guest count – Friday and Sunday discounts available
Is In-House Catering Offered: In-house catering and all inclusive with very good service and great food
Is In-House Catering Required: Not required
Can Couples Choose Own Vendors: Offer a list of prefer vendors to make sure couples are happy and get excellent services. Others are also welcome though.
Alcohol Policies: Provide wine, beer and champagne and at times a signature cocktail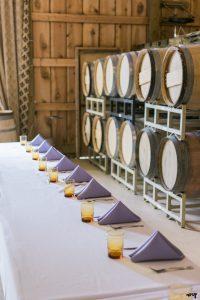 Is there Lodging on Site: No lodging on-site but have a B&B next door and Palisade hotels nearby + an apartment for the bride to get ready
Amy's Courtyard 
3575 G Road
Palisade, CO 81526
Email: info@amyscourtyard.com
Phone: 970.464.4959
Fax: 970.464.5050