The forecast on Saturday promised rain. The smallest chance for the day was 85 percent. Still, there was a peacefulness about everyone when I met up with the wedding party for getting ready. It was going to be an amazing day, no matter what the weather had in store. Aneill and Jason's Palisade River Ranch Firefighter wedding was exactly that!
While Sherronna with All About Looks was doing Aneill's makeup, her mother told us about a special shell necklace that Aneill would wear for the ceremony. It belonged to the last Hawaiian princess, who her mother worked for. Every day she'd help the princess get all dolled up from head to toe, and she'd take her shopping still at 90-something. When she passed away, the family wanted Aneill's mother to be rewarded for her kindness and care for the princess, and offered her to choose a couple of her old things. She chose a traditional outfit and the shell necklace. As a young girl Aneill would sneak into her bedroom vanity and pull out the necklace to try it on, asking her mom if she could wear it for her wedding one day. It almost brought tears to my eyes to be capturing that big day as she wore that necklace!
We did their First Look in front of the coolest fire truck from the Palisade, which was a great way to tie in the firefighter theme into the moment. Even with the rain, there were so many cute moments under our umbrellas that it was worth it! During the ceremony the two shared a unity ceremony that was brand new to me: a whiskey pouring ceremony. They had a bottle of whiskey from two important states in their lives, Colorado and Montana, and combined them into a barrel to age long into their marriage, and to be finally opened on some important date in the future. So cool!
An amazing moment of the reception was during the toasts, when their friend Kyle gave a speech. He brought up how there were threats in giving him the chance to speak that the DJ could always cut the mic, but that he'd solved that problem. He said this as he brought out a bag, and pulled out his daughter's karaoke machine, microphone included. He'd even written his speech down…… on a roll of toilet paper he pulled out too! The whole party was laughing riotously through his whole speech, it's pretty clear why they're all such great friends.
Aneill's father gave a moving speech touching on a moment that impressed him the most about Jason, which also happens to be the moment Aneill told me she knew he was "the one."
"I knew Jason was the one three months into our relationship. After three months of dating I got a phone call saying that a family friend who was a mother figure to me had her health severely decline and was being taken off life support. Jason came home from work and found me crying on the floor. After I had calmed down enough to tell him what happened he packed me up and our dogs and drove us 16 hours through the night to try to get me to the hospital in time to say goodbye. I remember crying myself to sleep in the truck and waking up at 2am by Crater of the Moon park in Idaho. I looked up at the stars and then looked at Jason. He put his hand on my knee, smiled, and winked. I just knew right then and there that he was the one."
After the toasts the two cut the cake with a fireman's axe, a tradition in firefighter weddings which I thought was so awesome and a perfect twist on the typical wedding tradition.
The garter toss was probably the hit of the whole night. As we finished the bouquet toss, Aneill turned to me and said, "I'm scared for the garter toss, something is happening and I don't know what!" That got me confused, because I had no idea about a surprise either. Then, as "Fire Burning on the Dancefloor" started playing while Aneill sat, headlamps appeared out in the darkness beyond the tent. Five firefighters approached and blocked her off with caution tape as Jason came in with a fireman's axe, ready to get that garter. It was so perfect for their Palisade River Ranch firefighter wedding! Take a peek at some of my favorite moments from their day: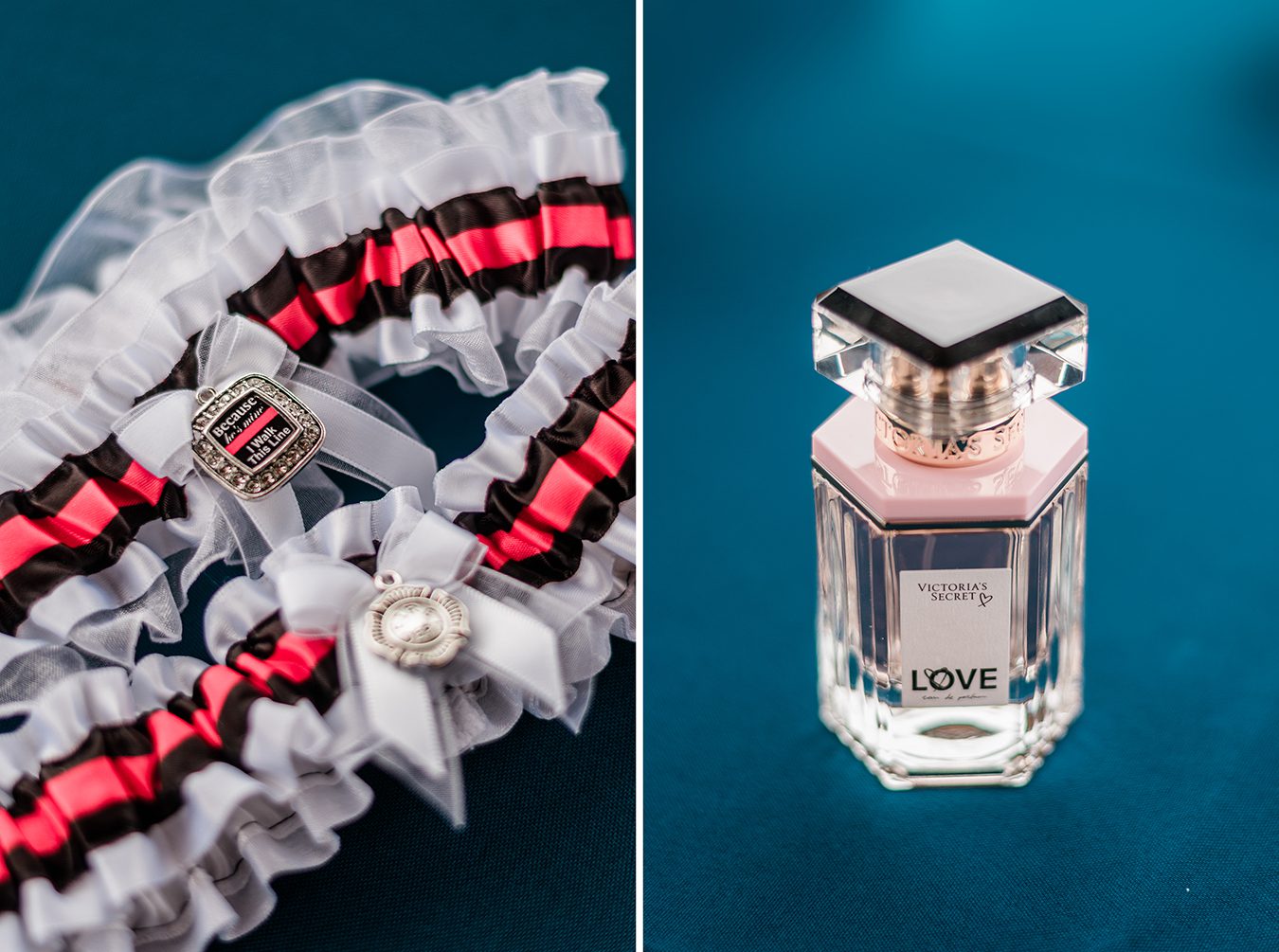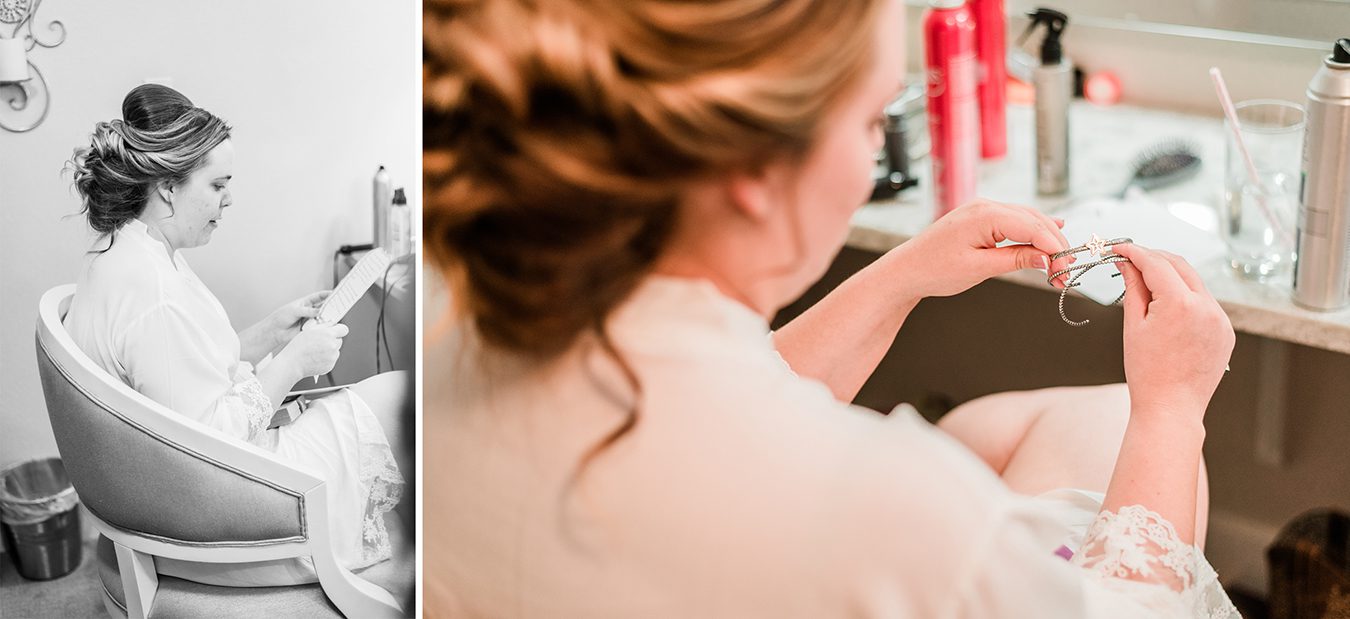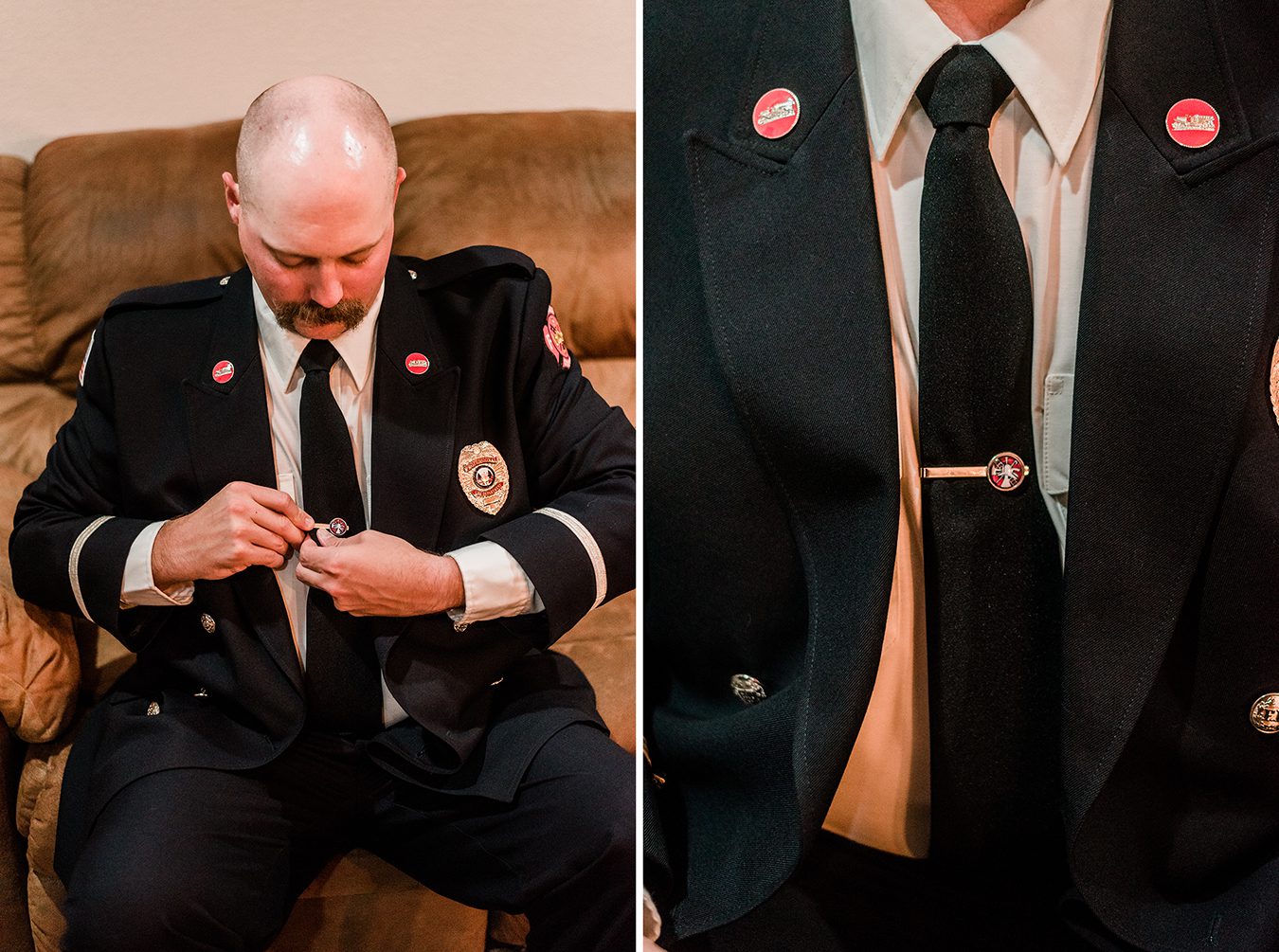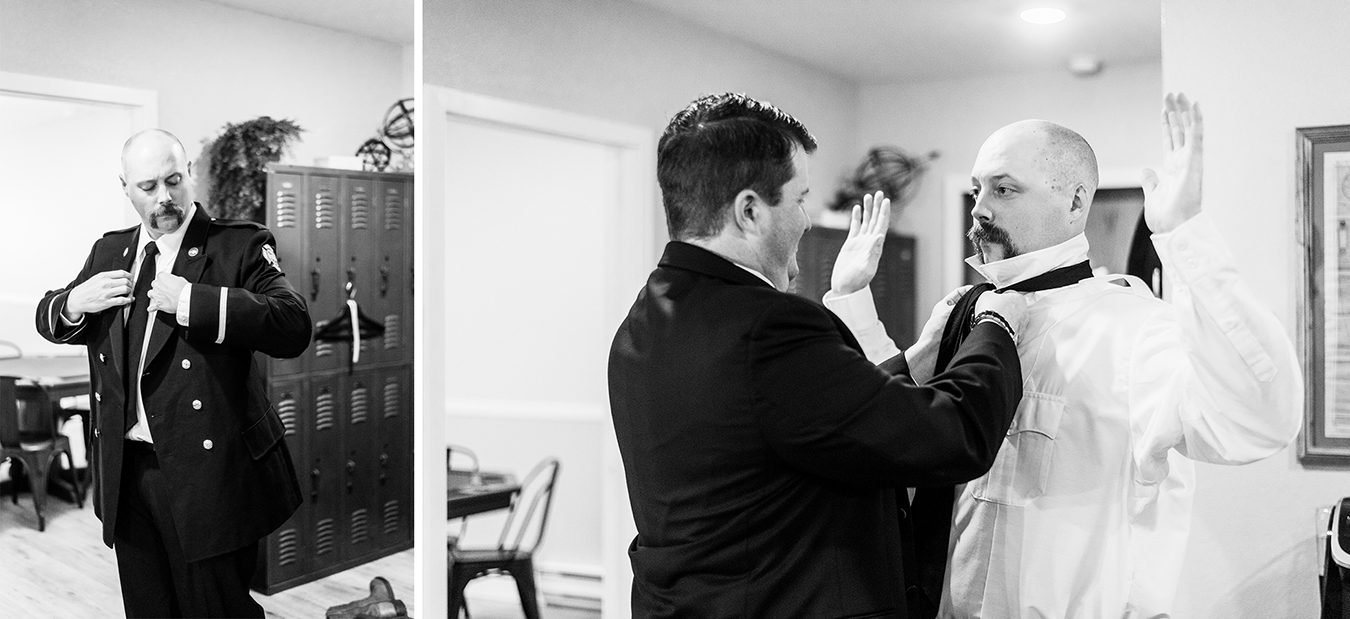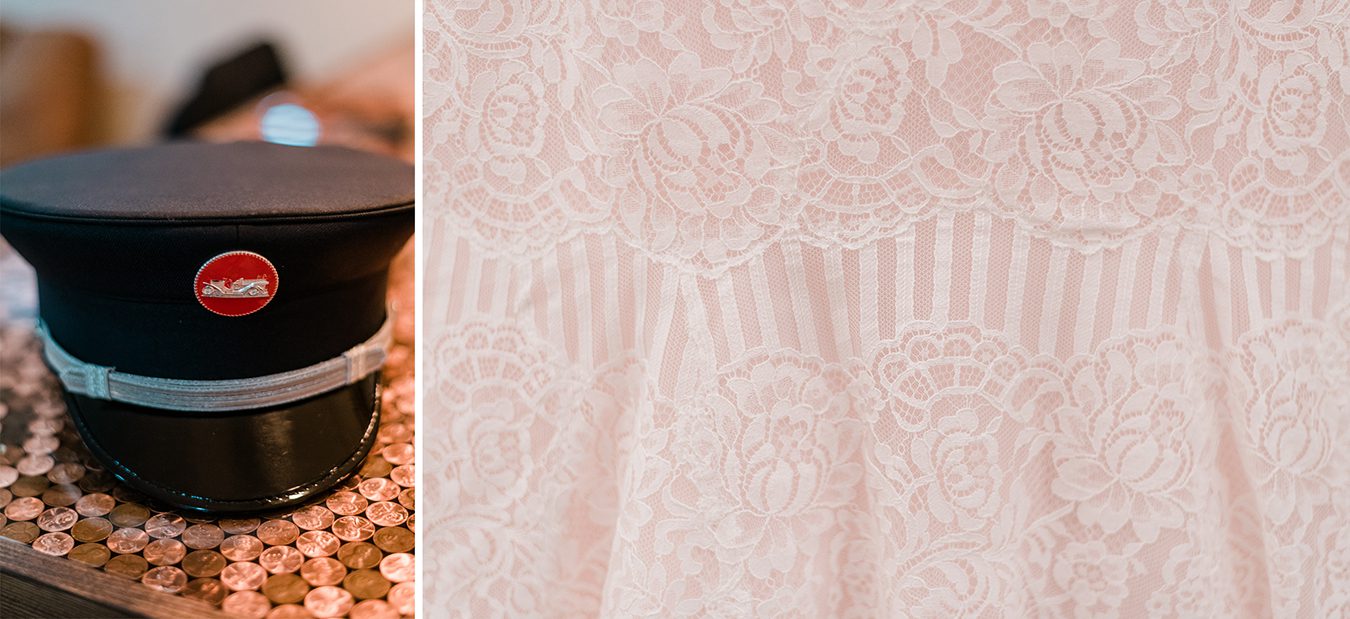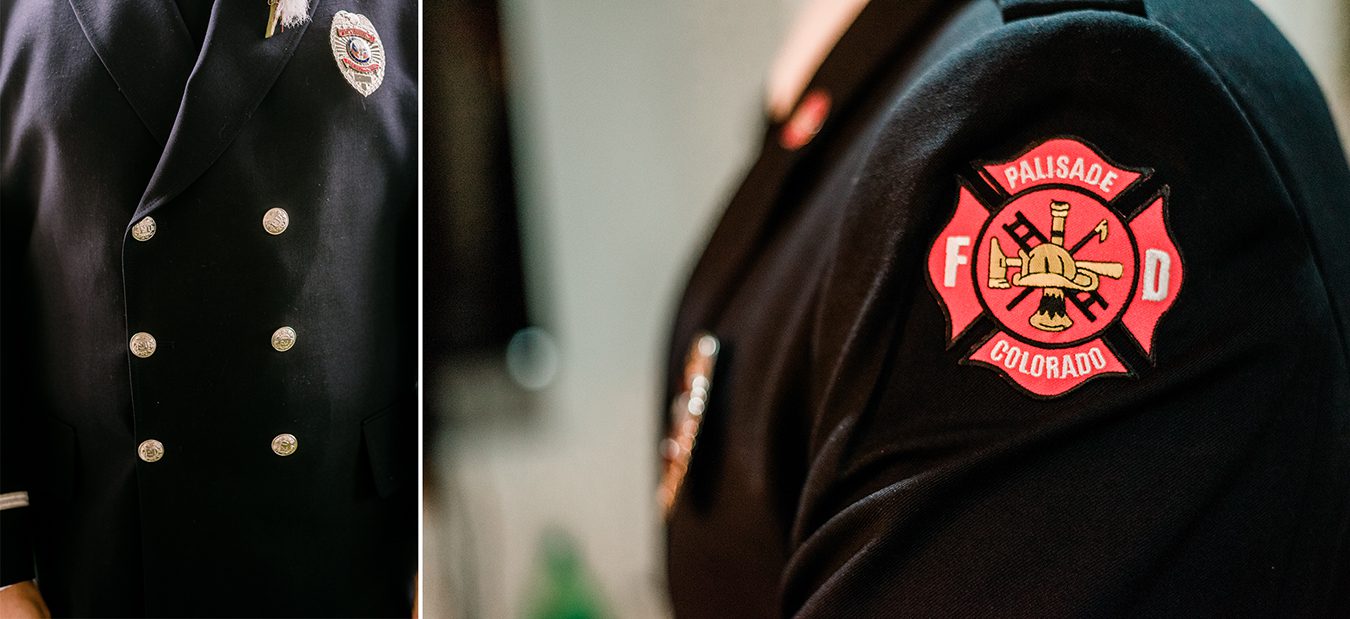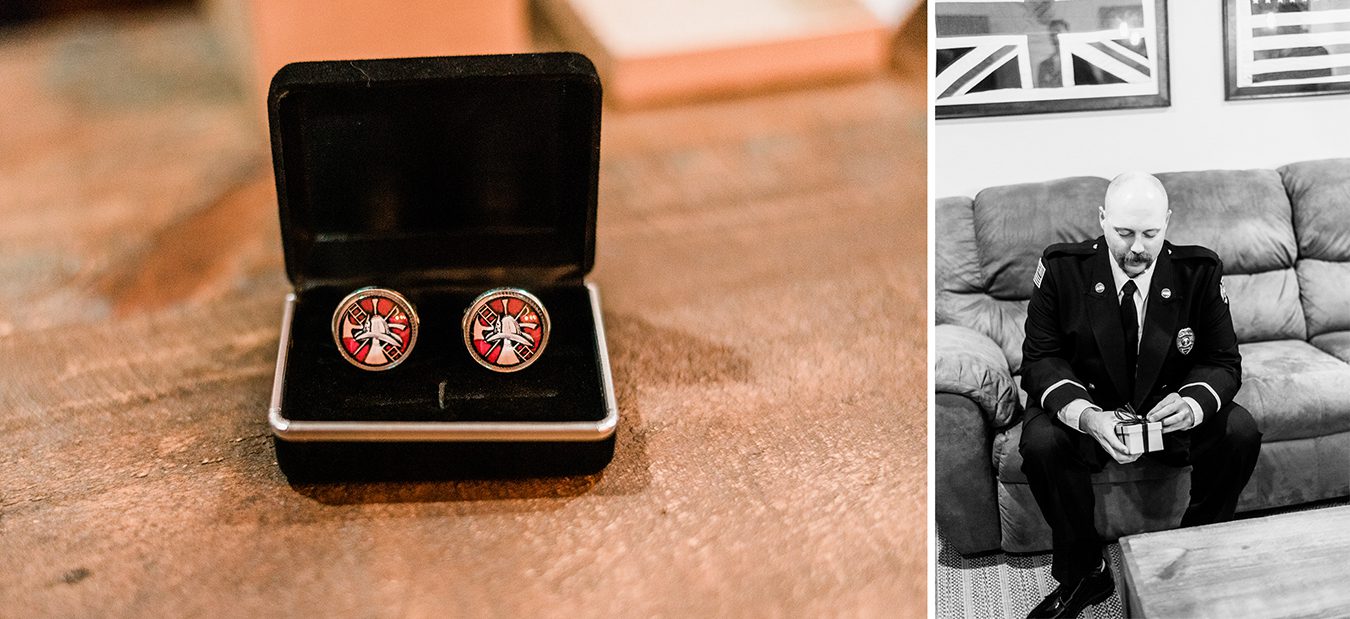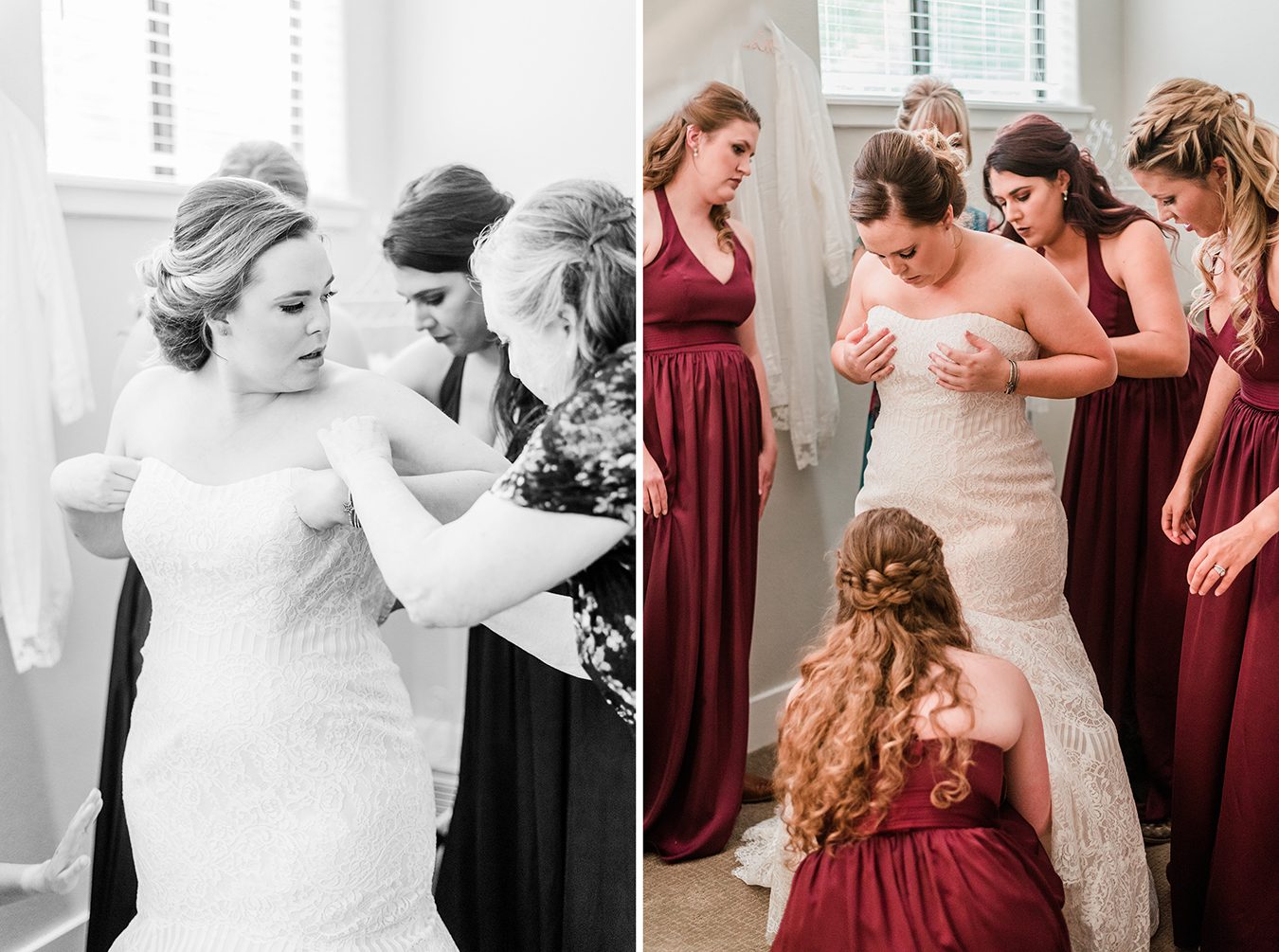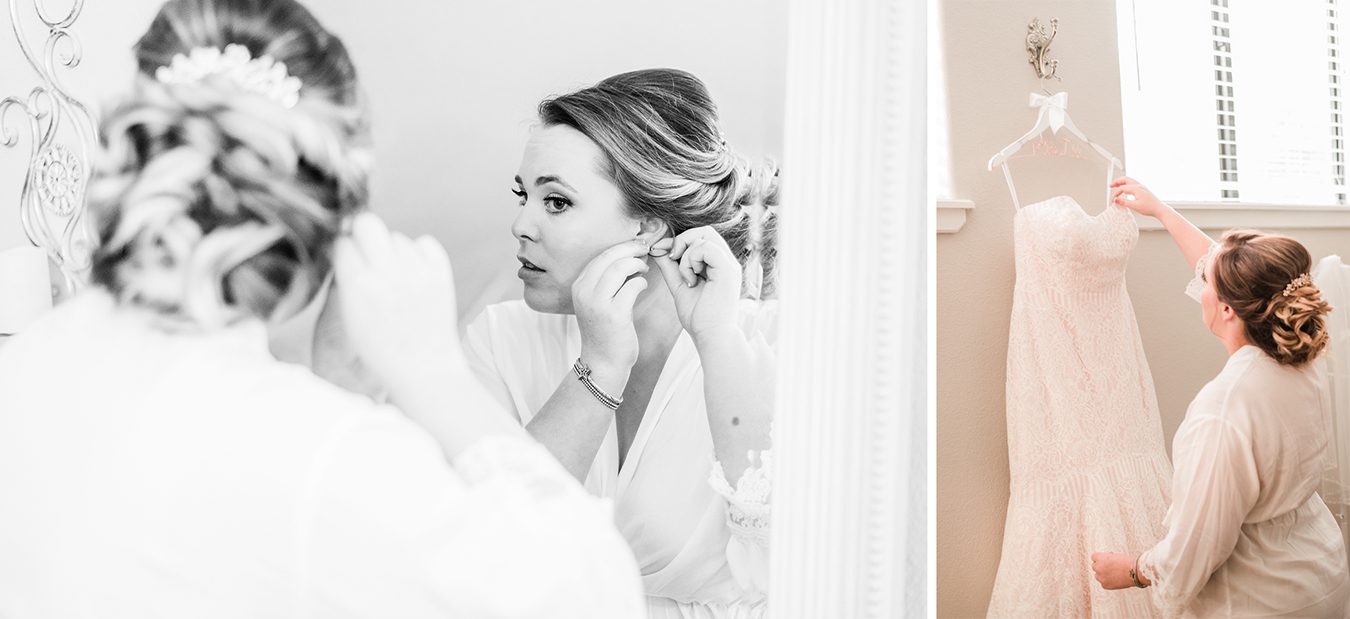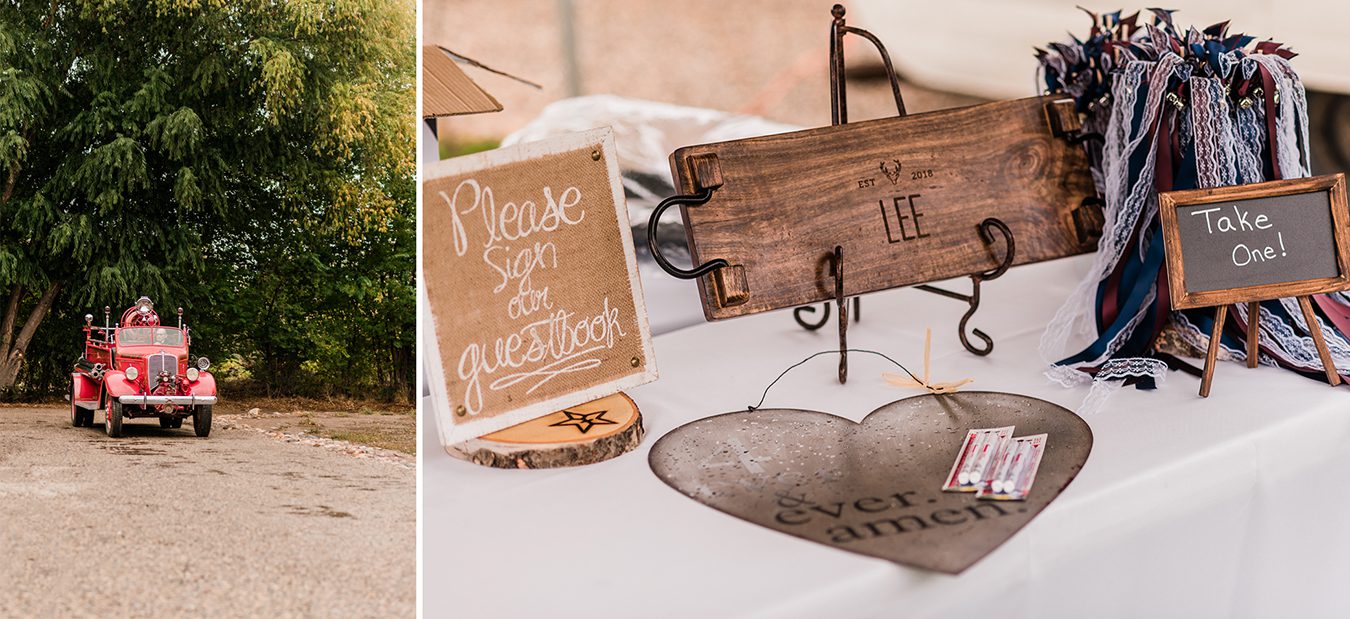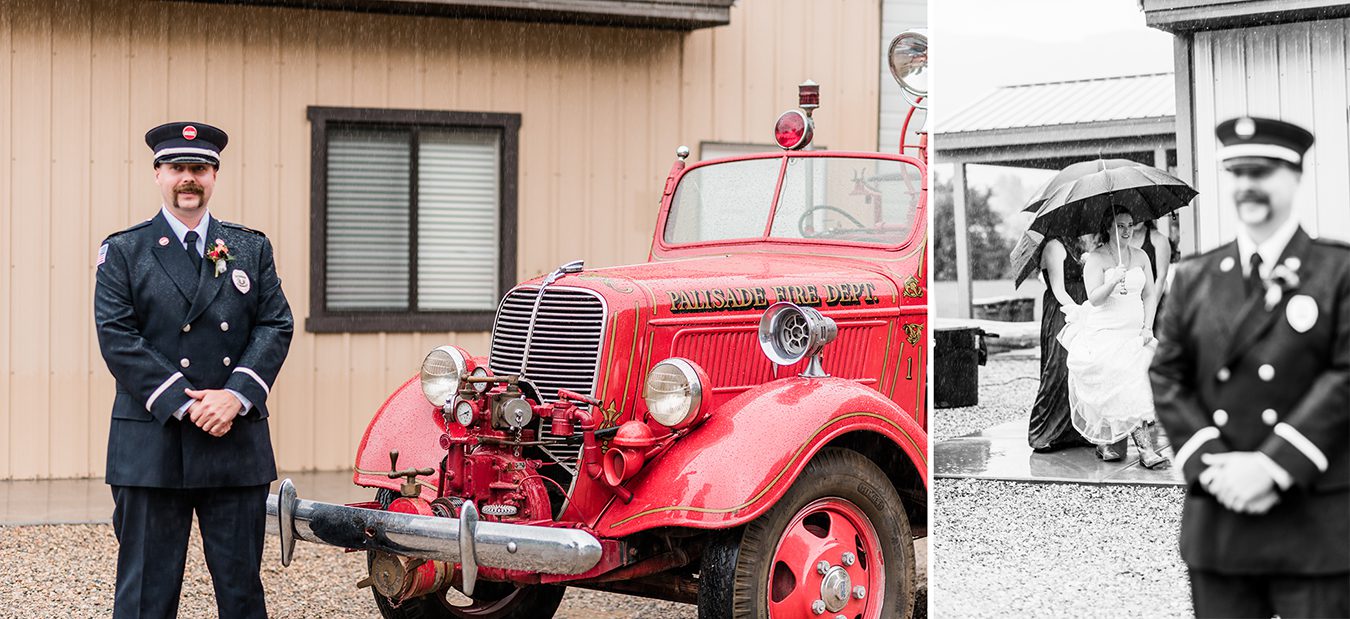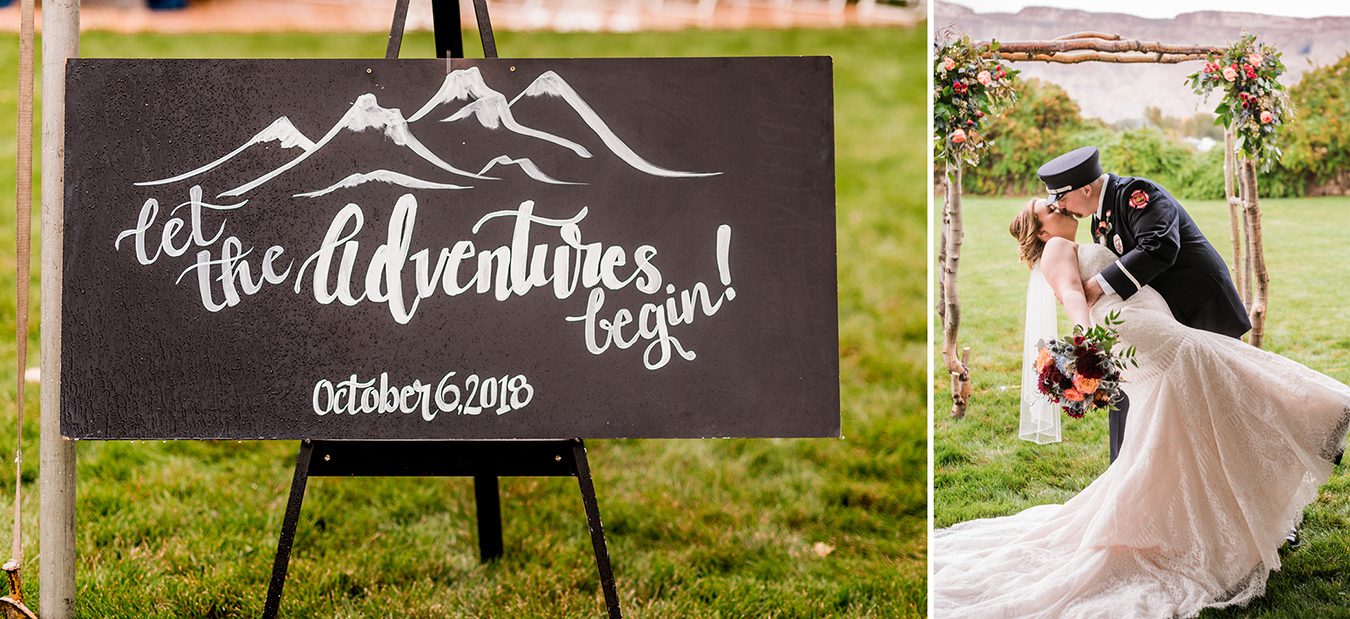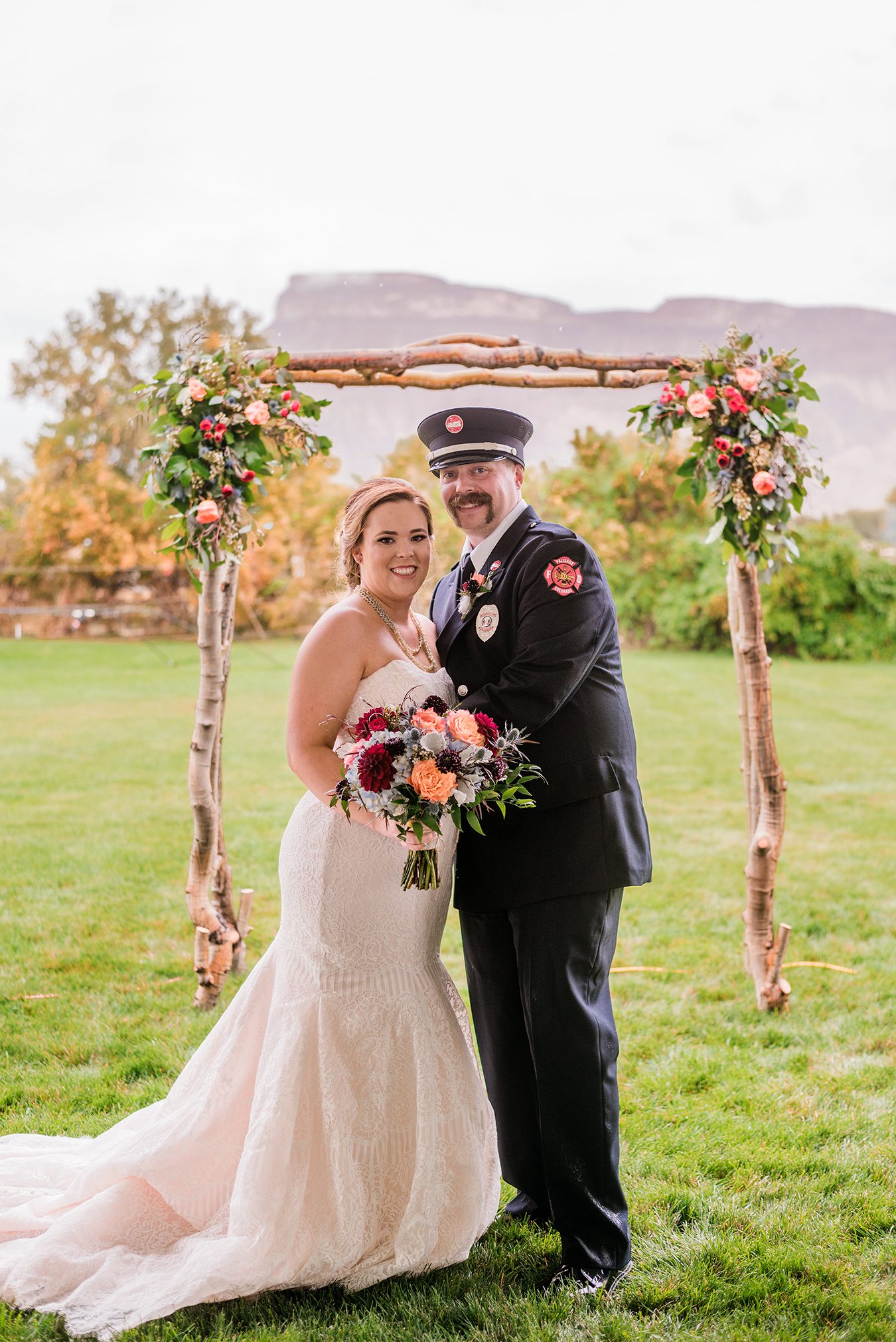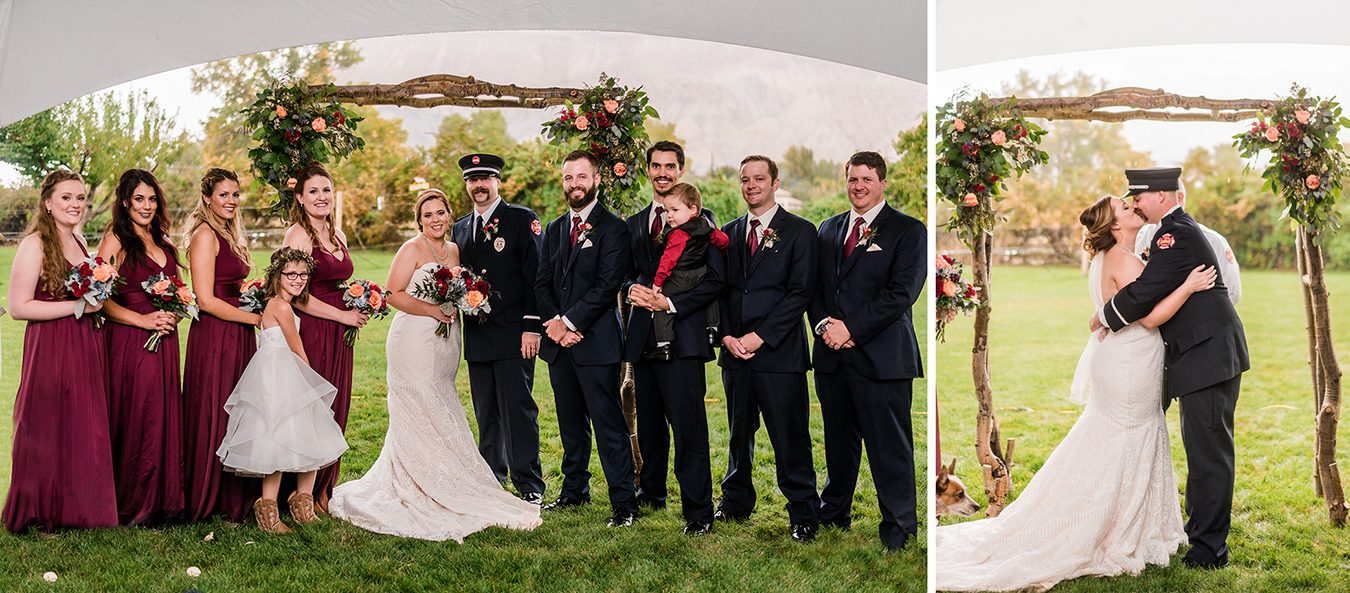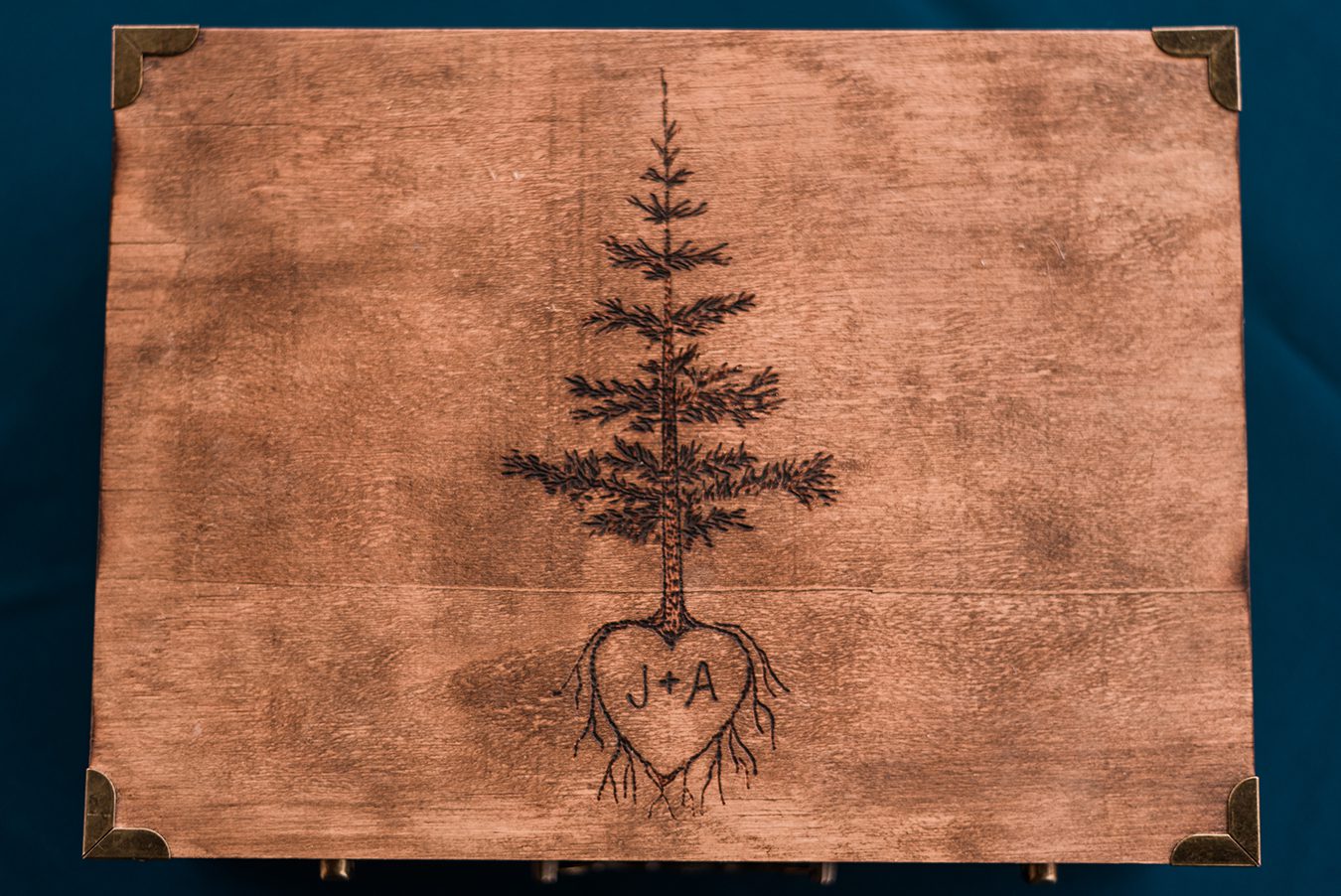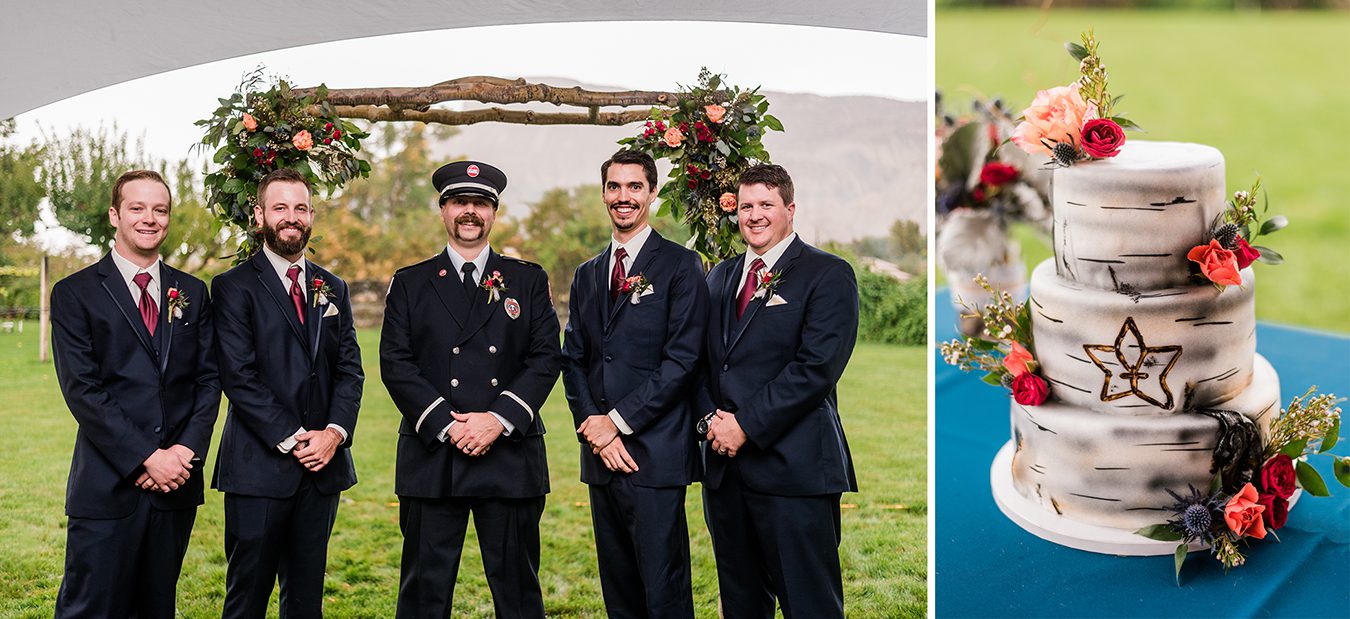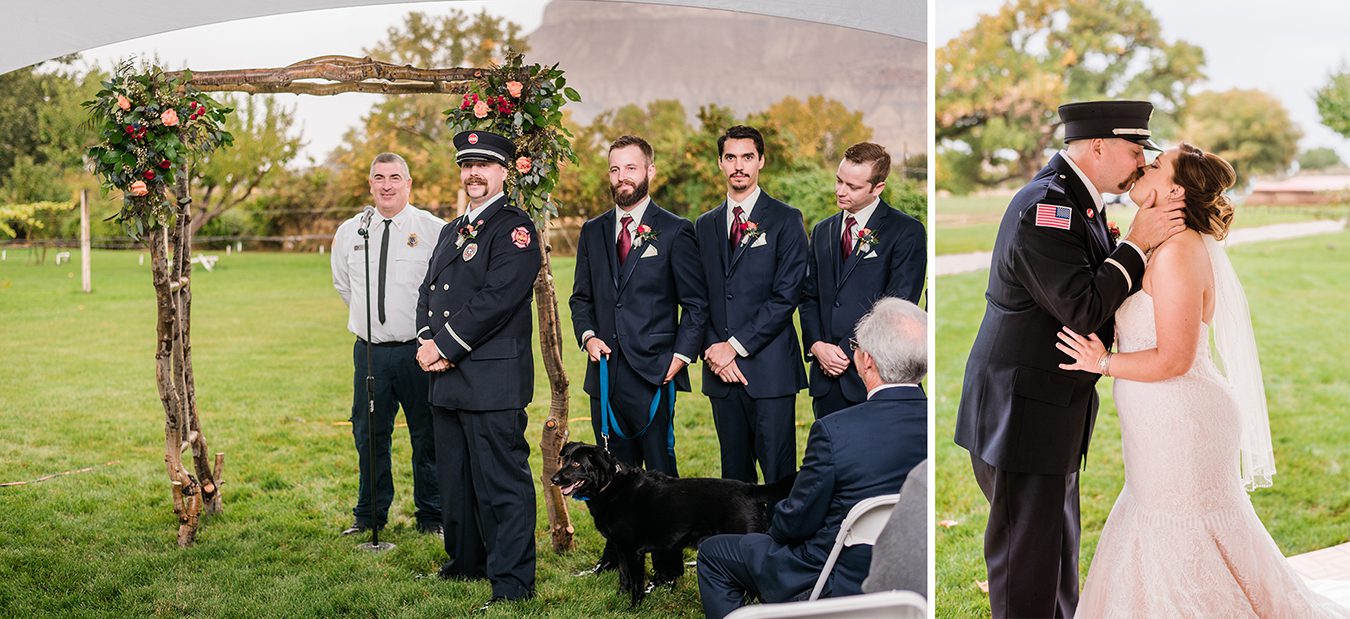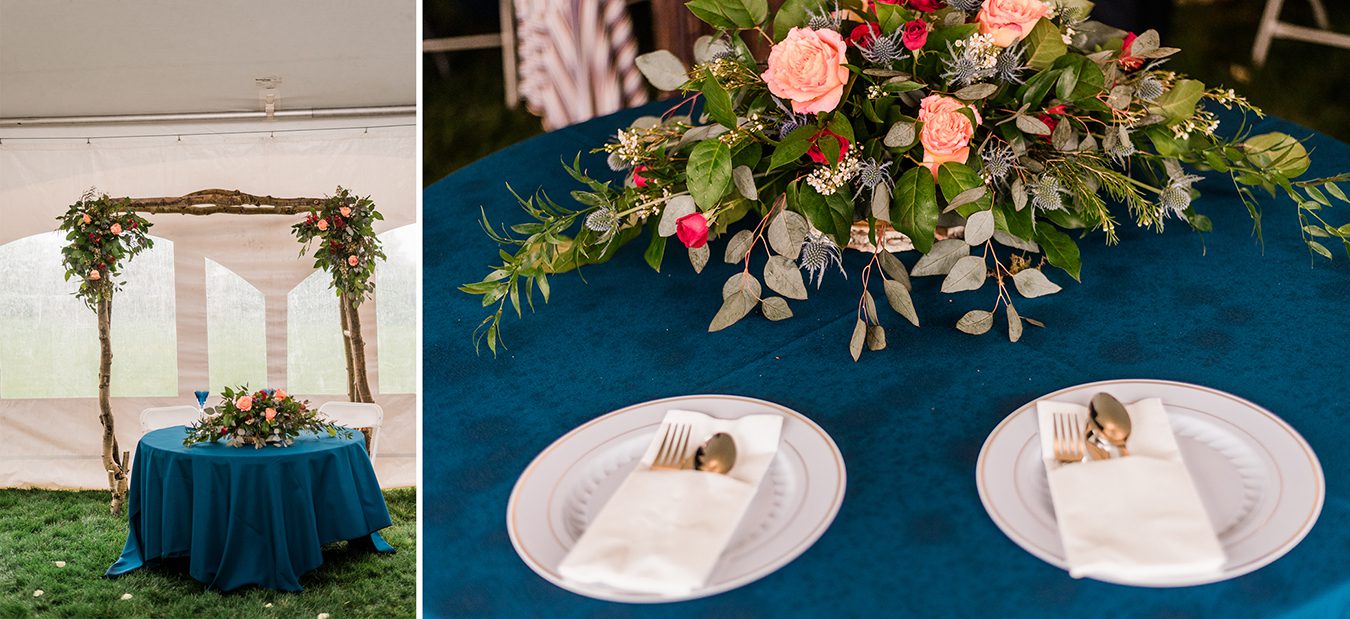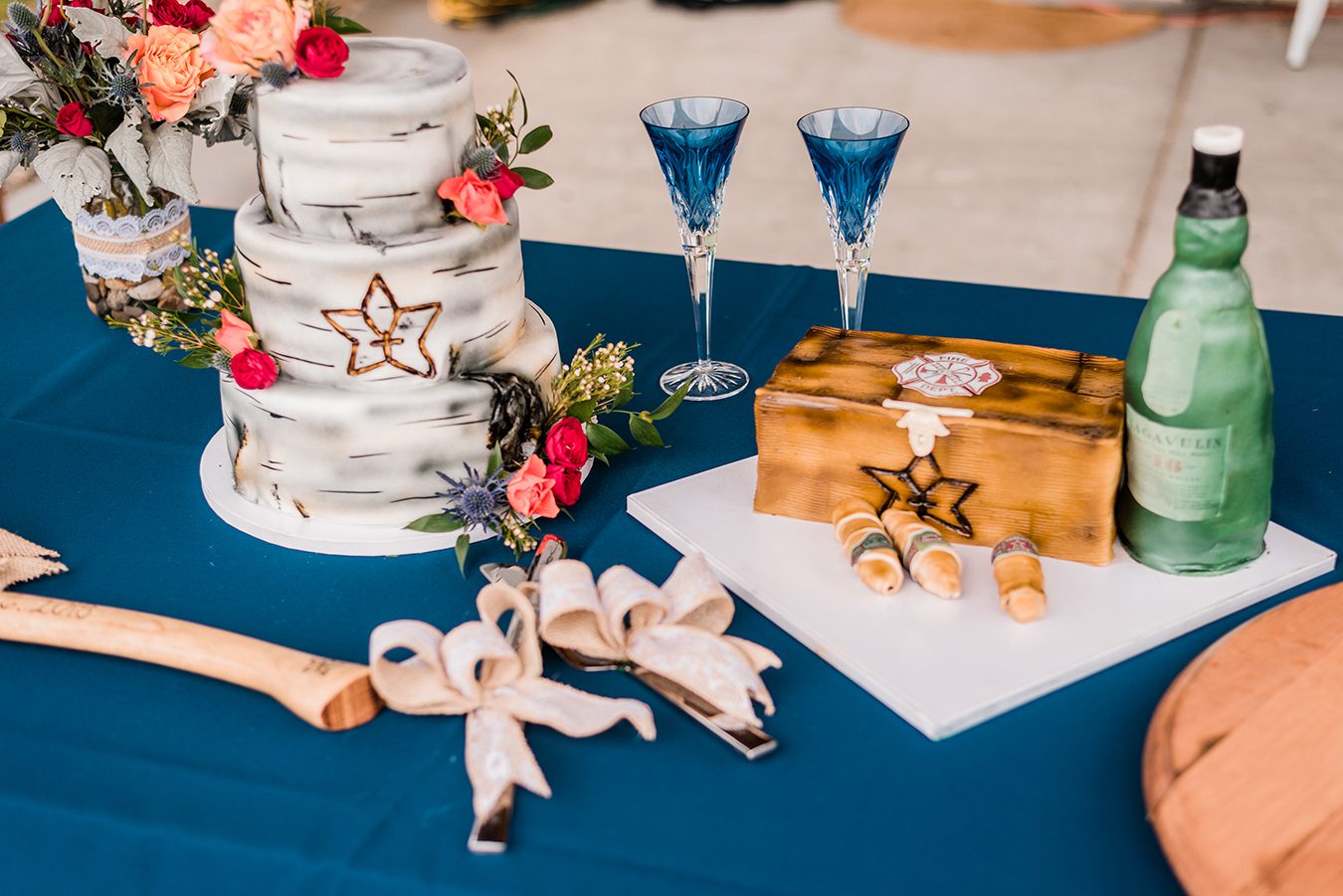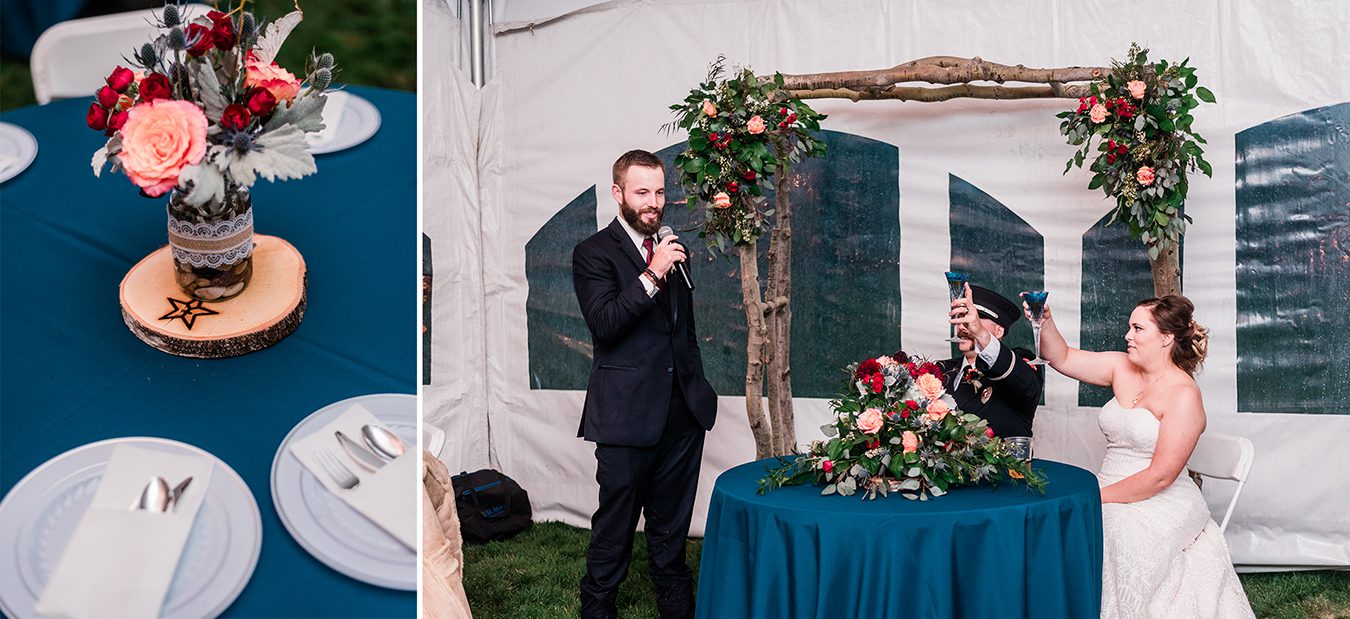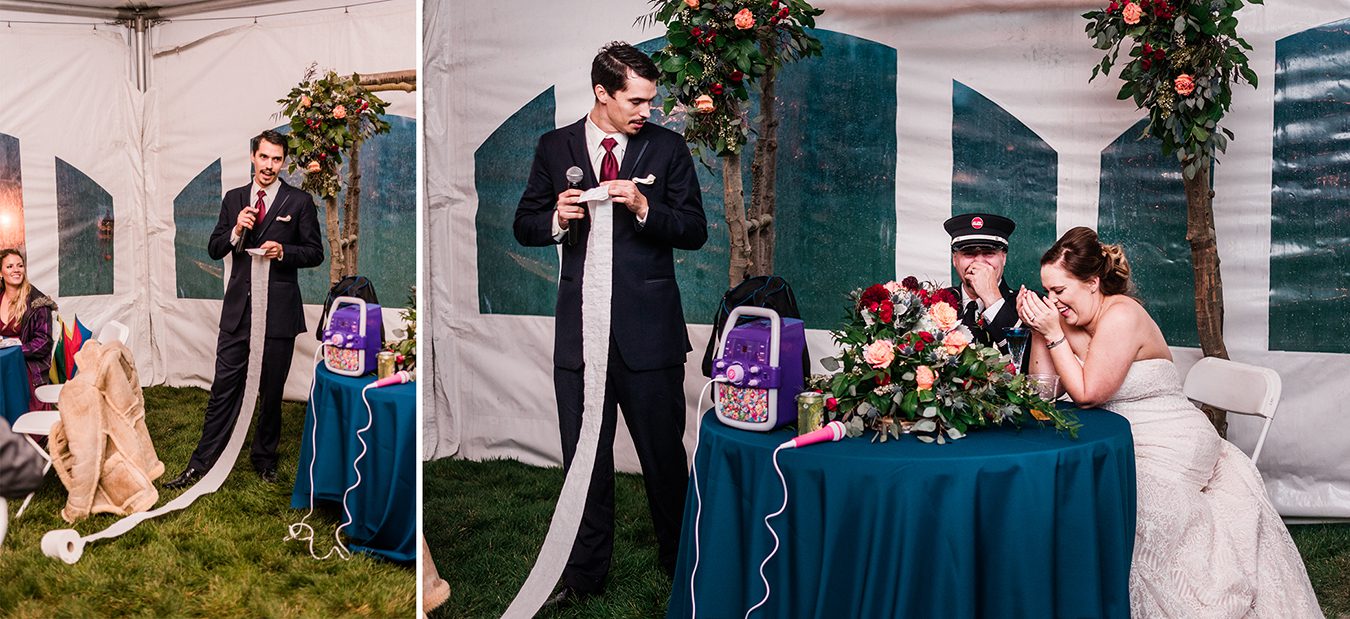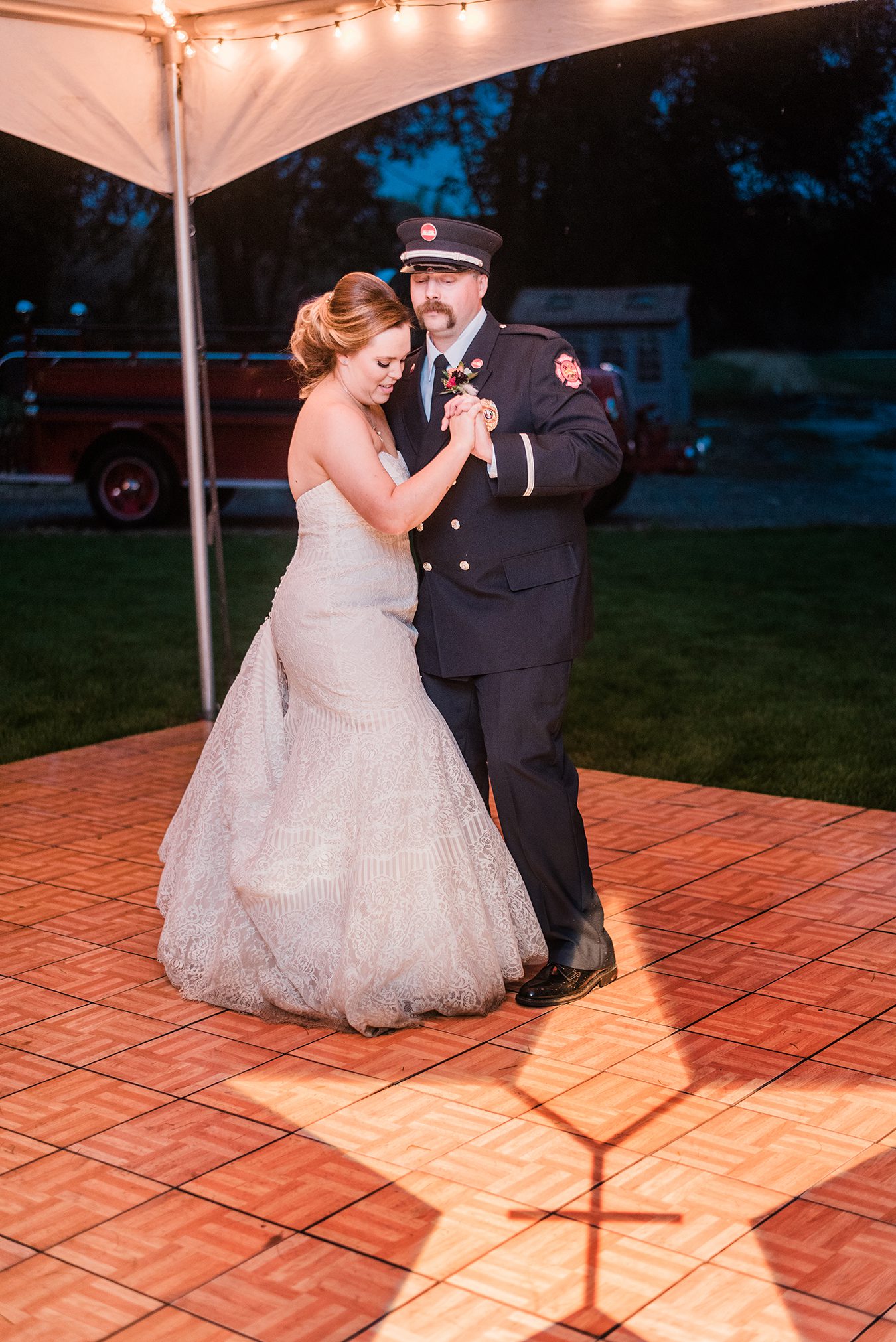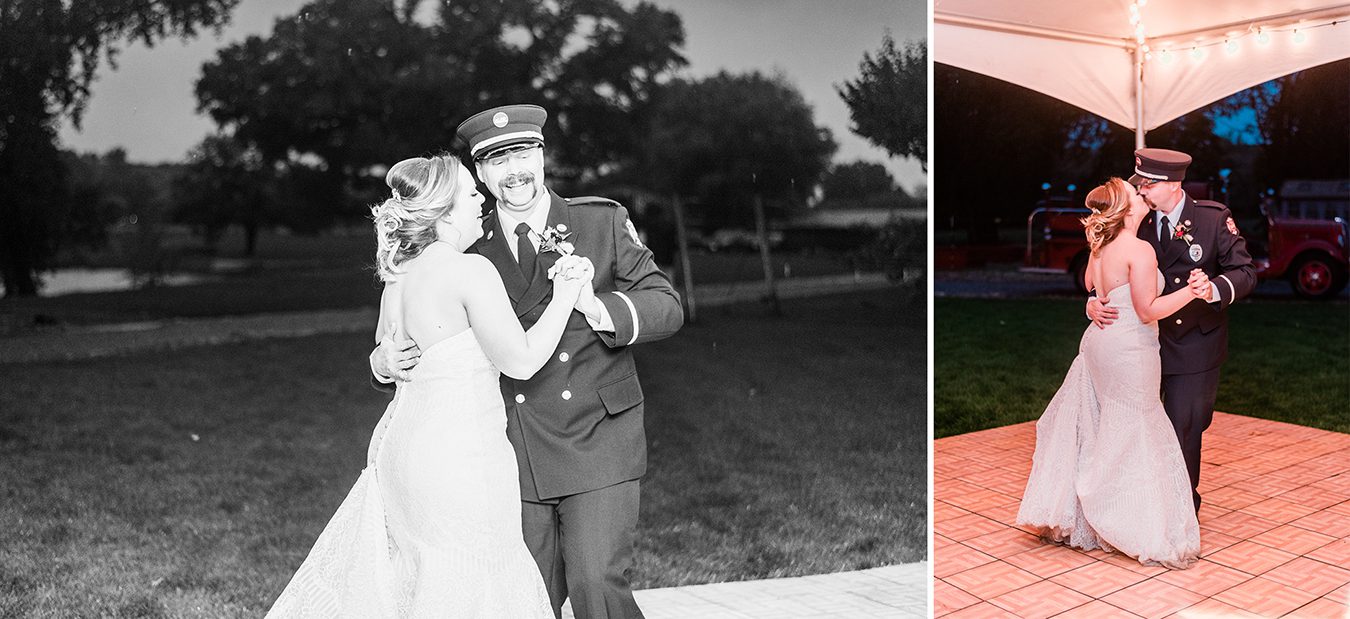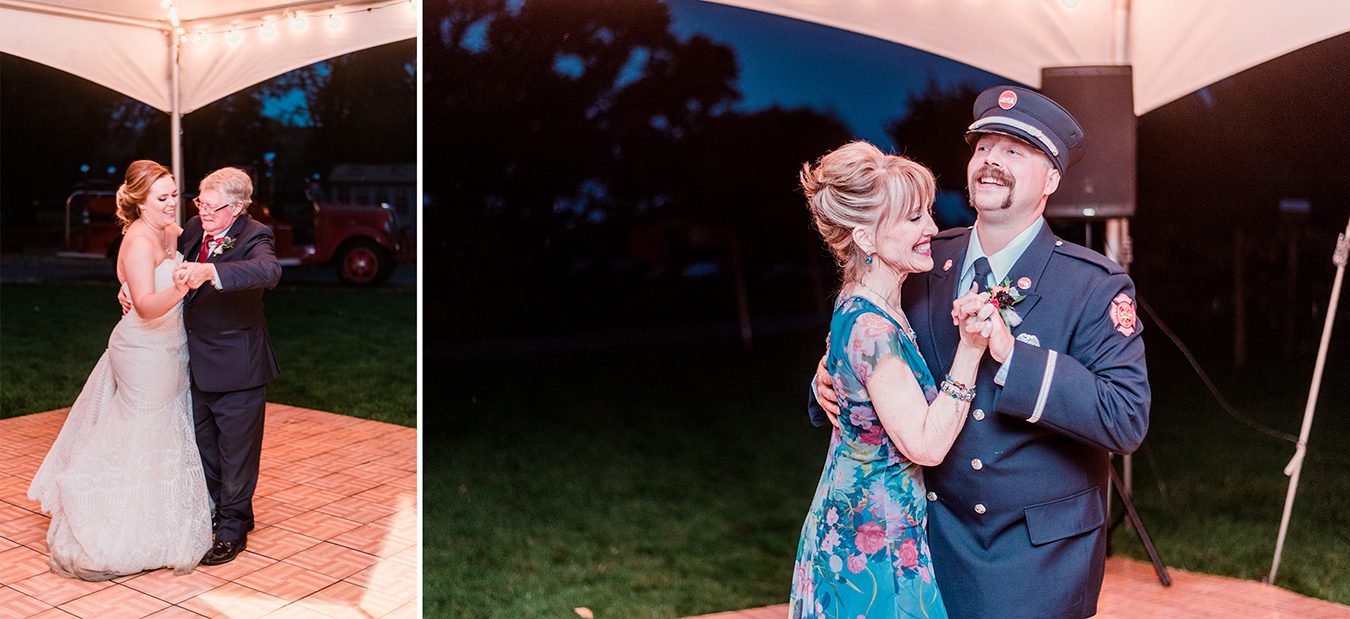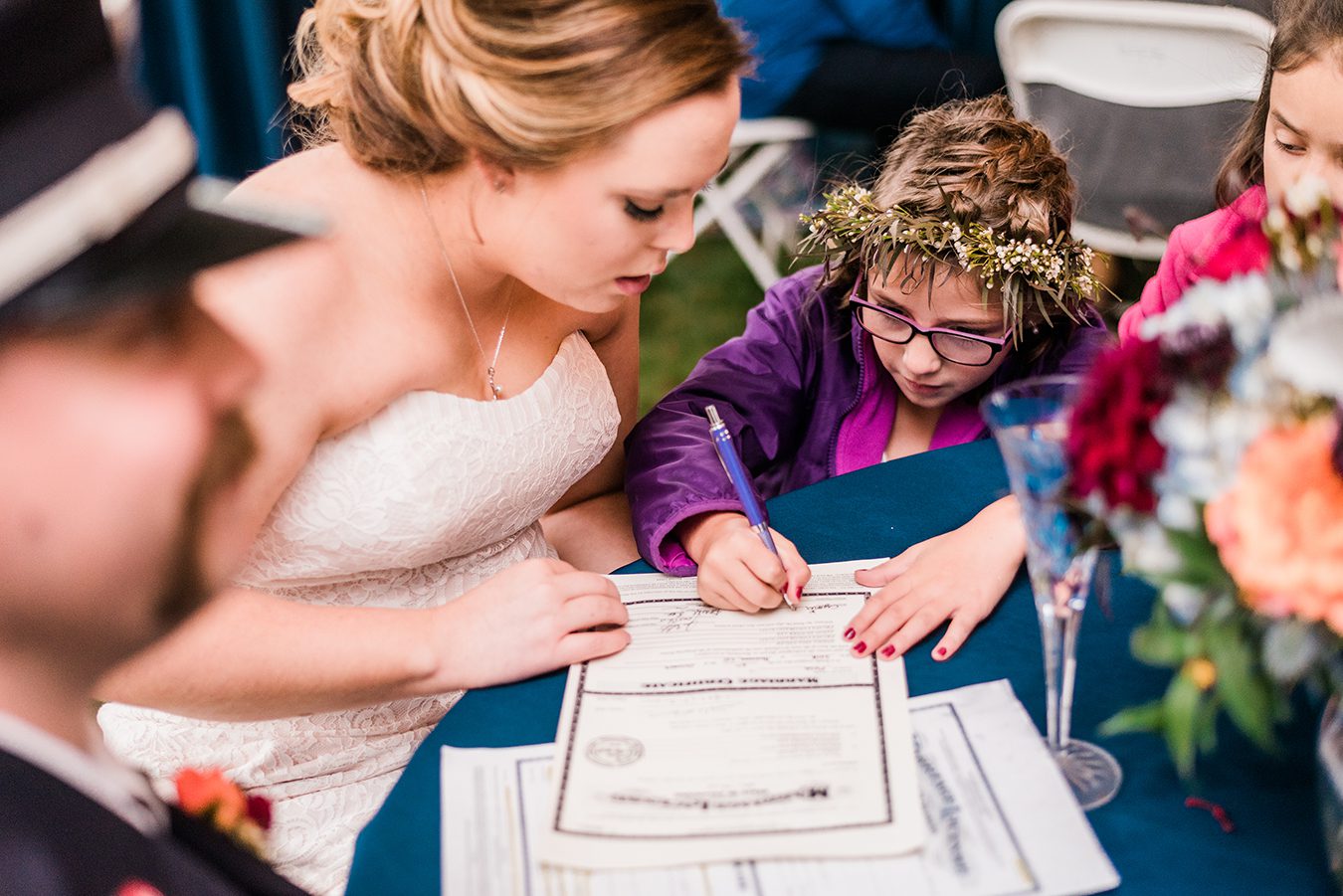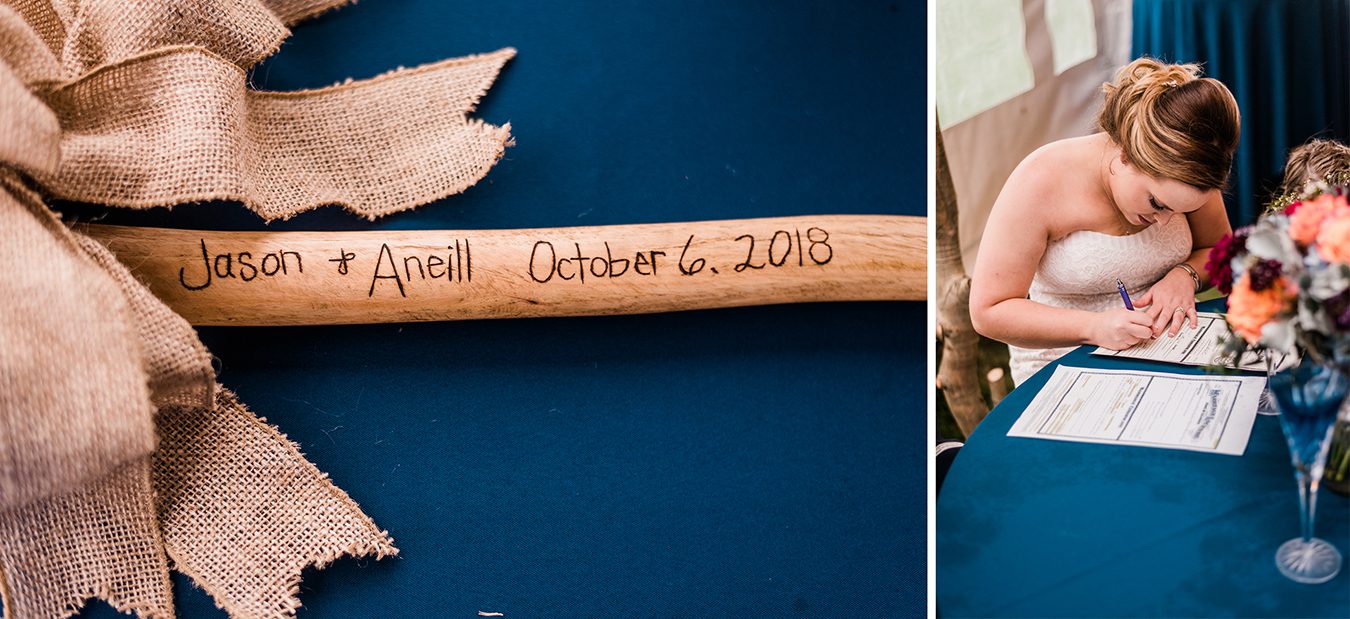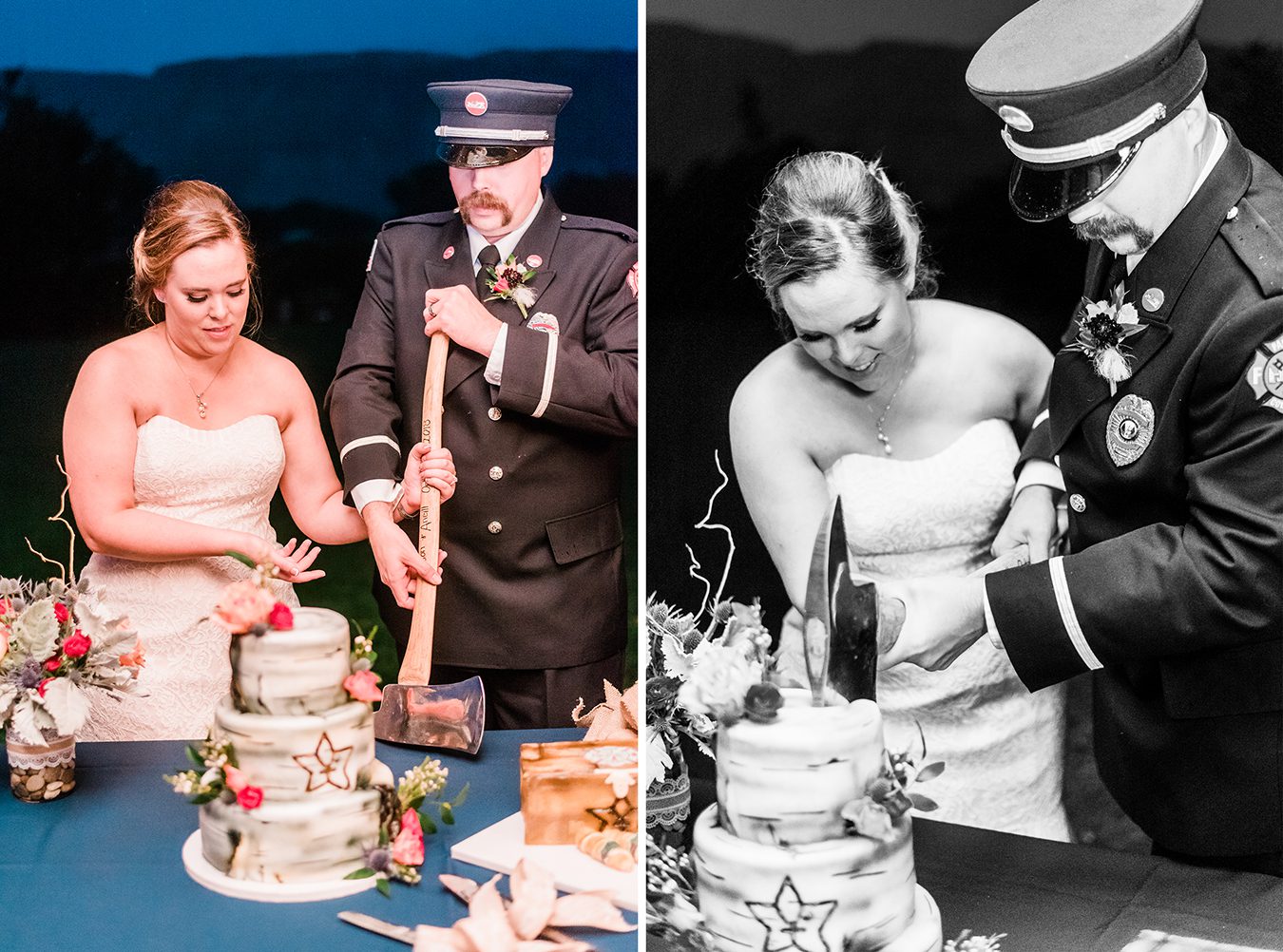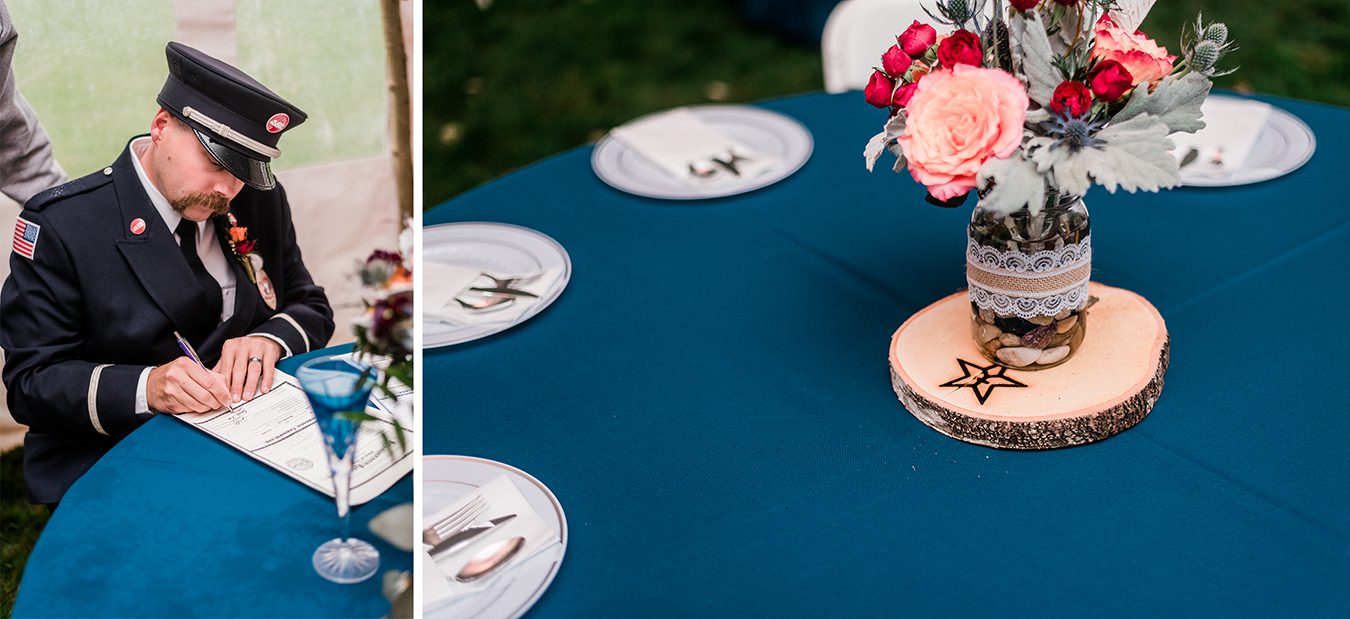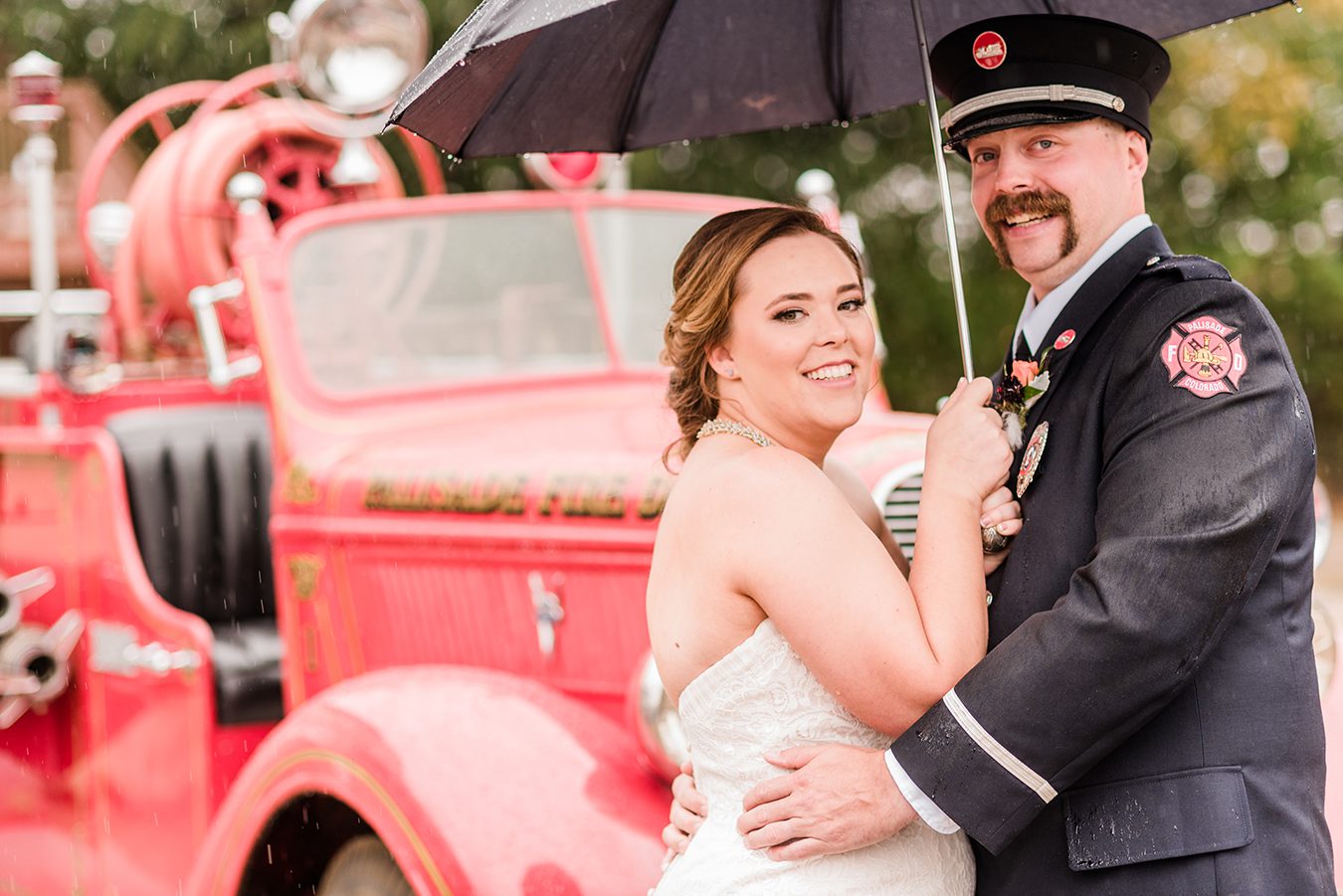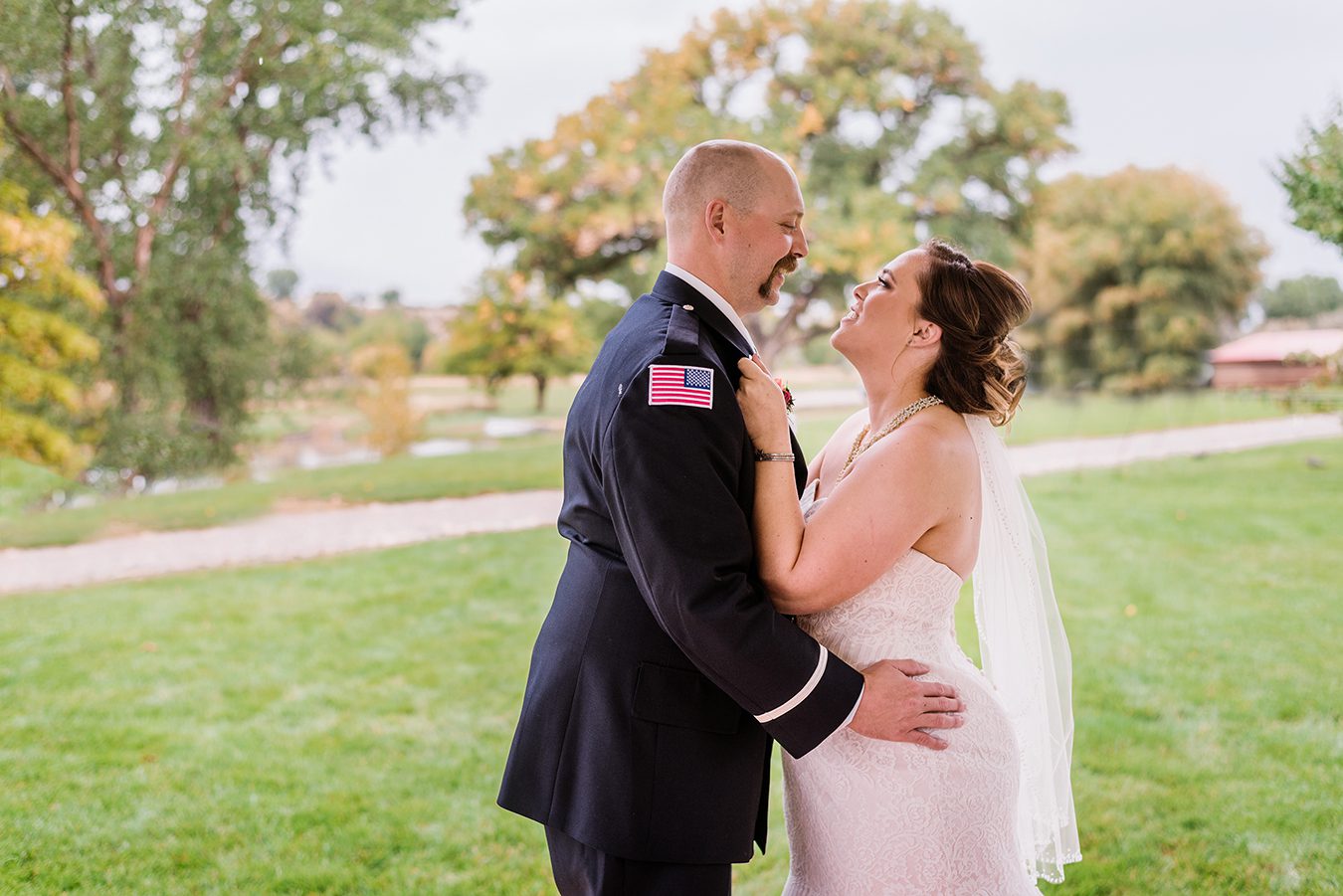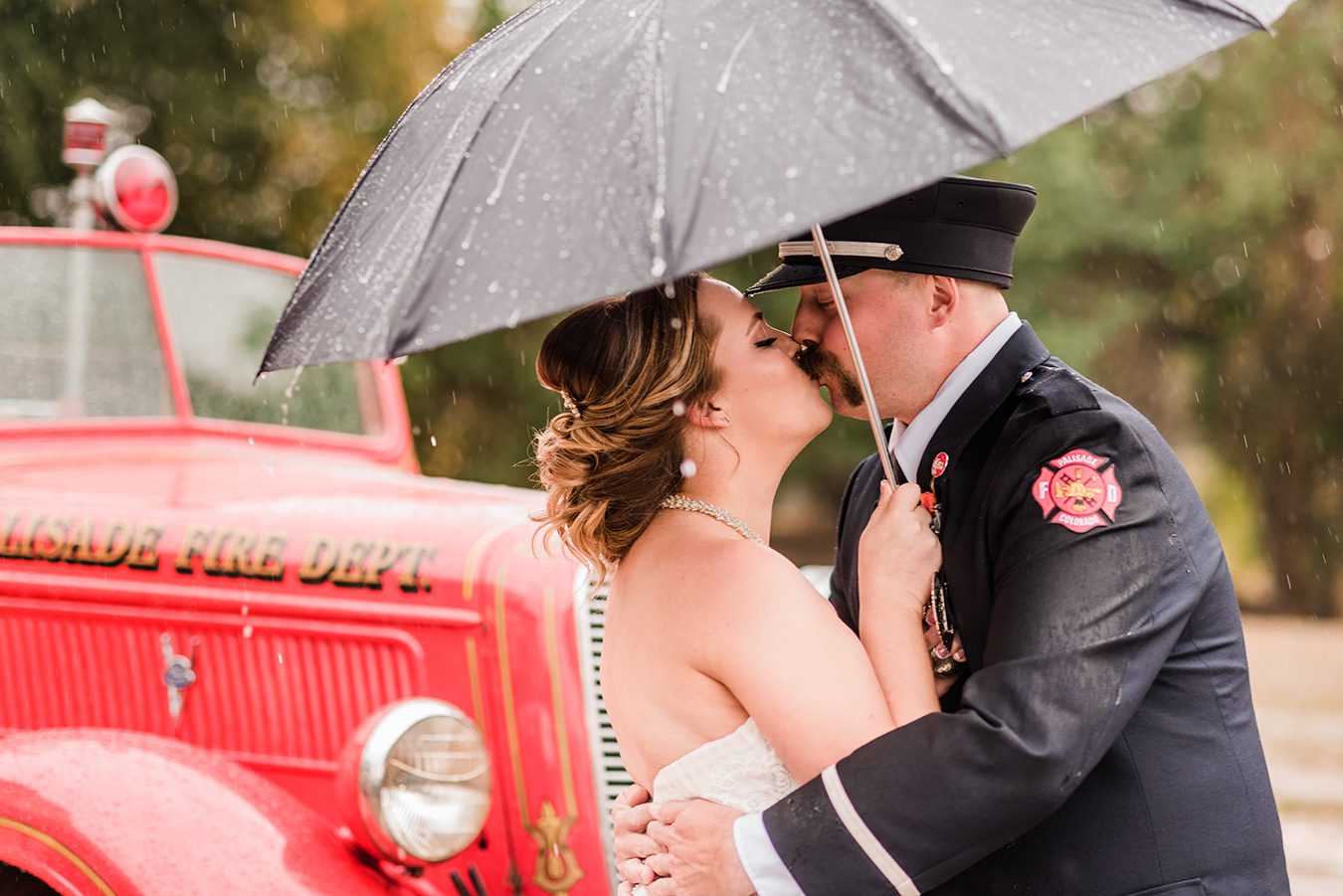 Wedding Vendors:
Photography: amanda.matilda.photography
Planning: April Marie Events
Venue: Palisade River Ranch
Dress: Allure Bridals from Annelise Bridal Boutique
Veil: Annelise Bridal Boutique
Florist: Country Elegance Florist
Hair/Makeup: Sherronna Bishop with All About Looks Image and Spa
Cakes: Simply Cakes by Camberly
Catering: Big Mike's Pork 'n Wings
Rentals: Elite Events
Rings: Adair Jewler's in Missoula, Montana
DJ: DJ Ryan Griz Entertainment
Officiant: Palisade Fire Chief Joe White