Rain poured against the windows of the sushi restaurant as Eric and I ate dinner before Annie and Taylor's Glenwood Springs engagement photos. I forget every year how nerve wracking Colorado's monsoon season is for me! I kept an eye on the radar minute-by-minute and hoped that the storm would pass by as it promised. As we pulled into their driveway to meet up, the skies were clear! As often as this happens, you'd think by now I would relax haha.
When we met up, Annie asked if I wanted to meet their pup, which was a hard yes! Seeger was so friendly and excited for the adventure to come. We caravaned into the nearby mountains at sunset with the perfect weather to escape Grand Junction's heat. There were still some wildflowers, and lots of cows much to Seeger's enjoyment! Annie and Taylor popped some champagne and we took in the views. The storm, now in the distance, made for some sweet skies in the background of the rolling mountain hills. I was in heaven! You all seriously take me on the coolest adventures.
Their Glenwood Springs engagement photos wound down with one of the best overlooks we passed on the way up, a side to the area I hadn't experienced before but cannot wait to go back to! Annie and Taylor, thank you so much for such an incredibly fun evening. I cannot wait for the big day next year! Now for some of my favorite moments from the evening: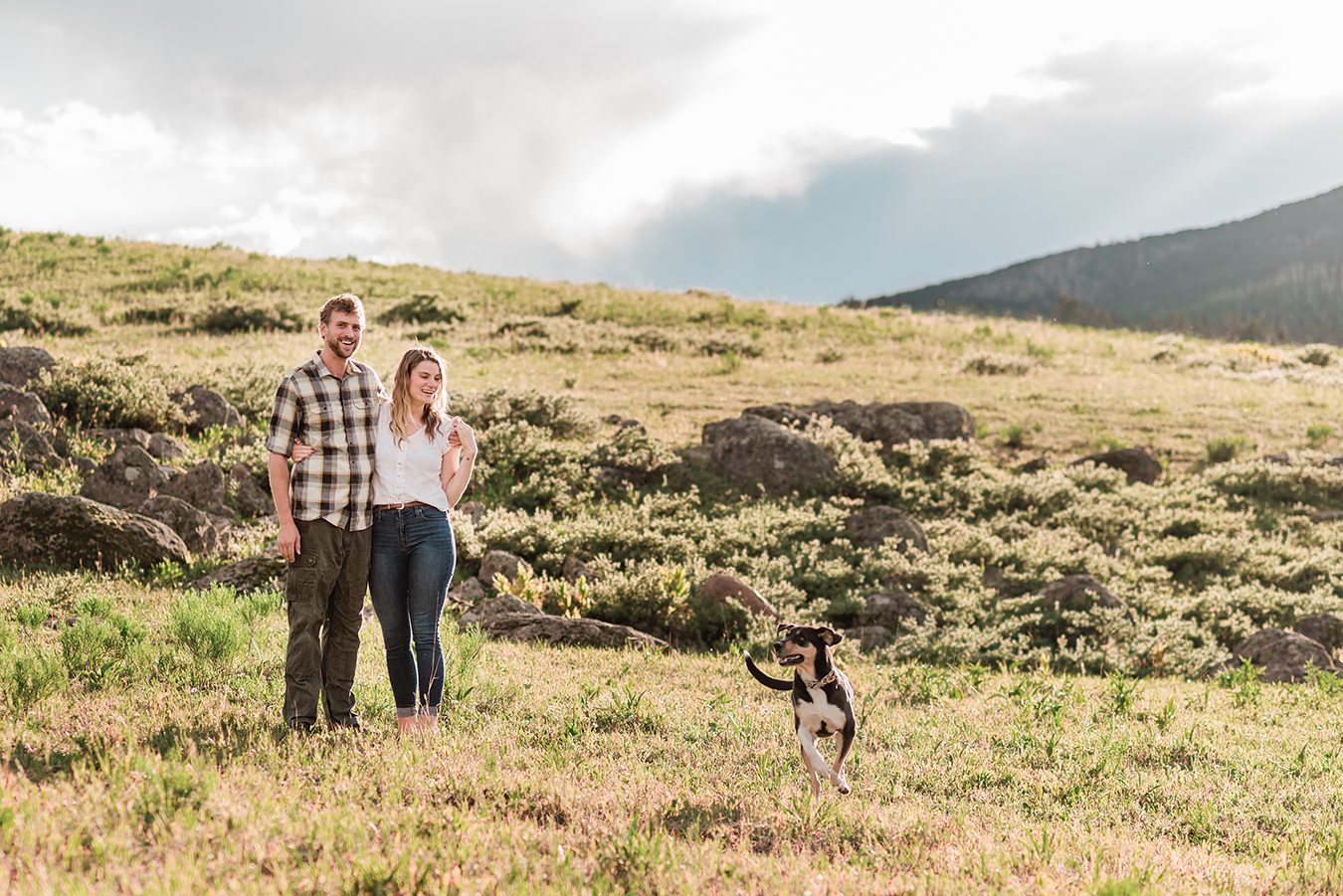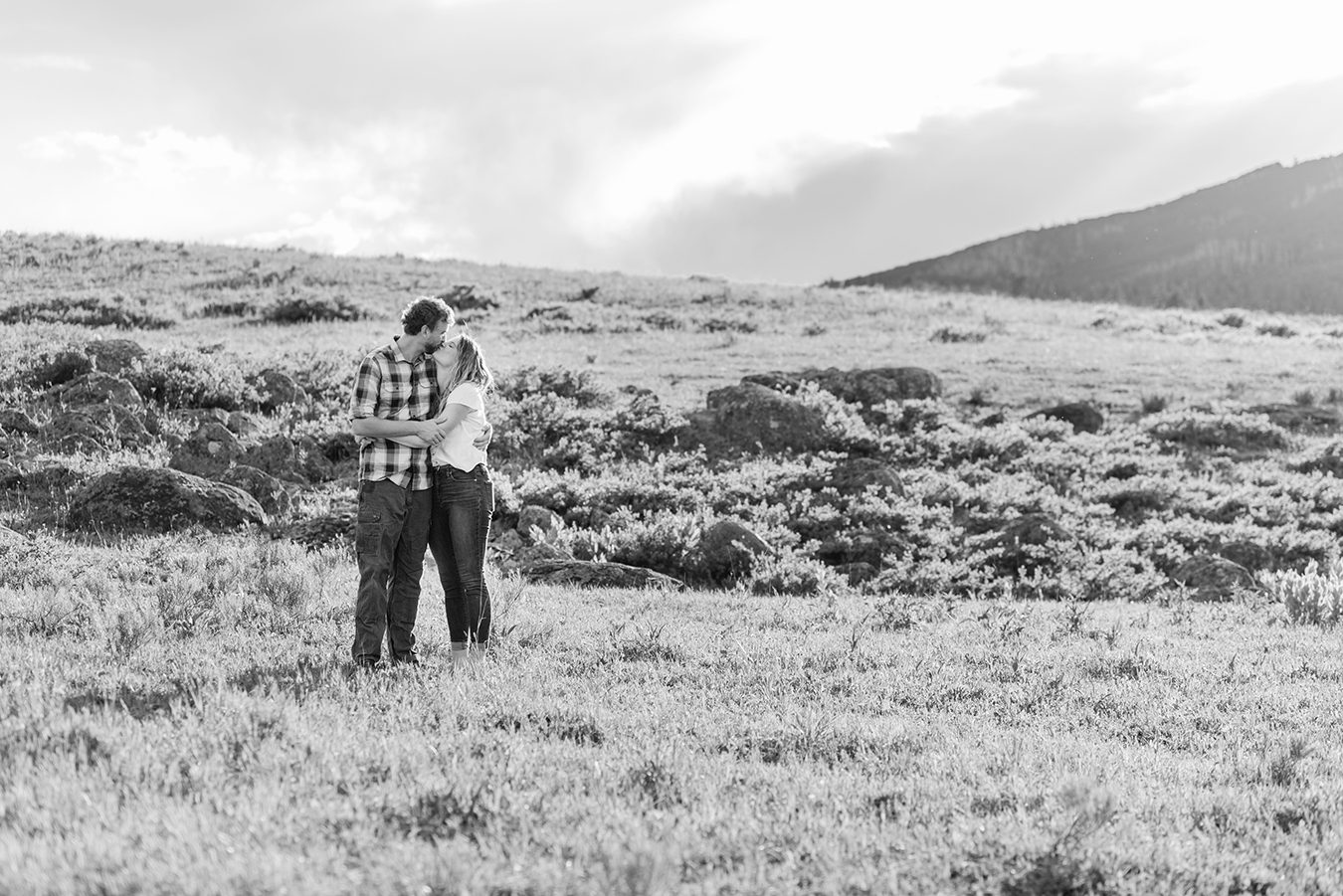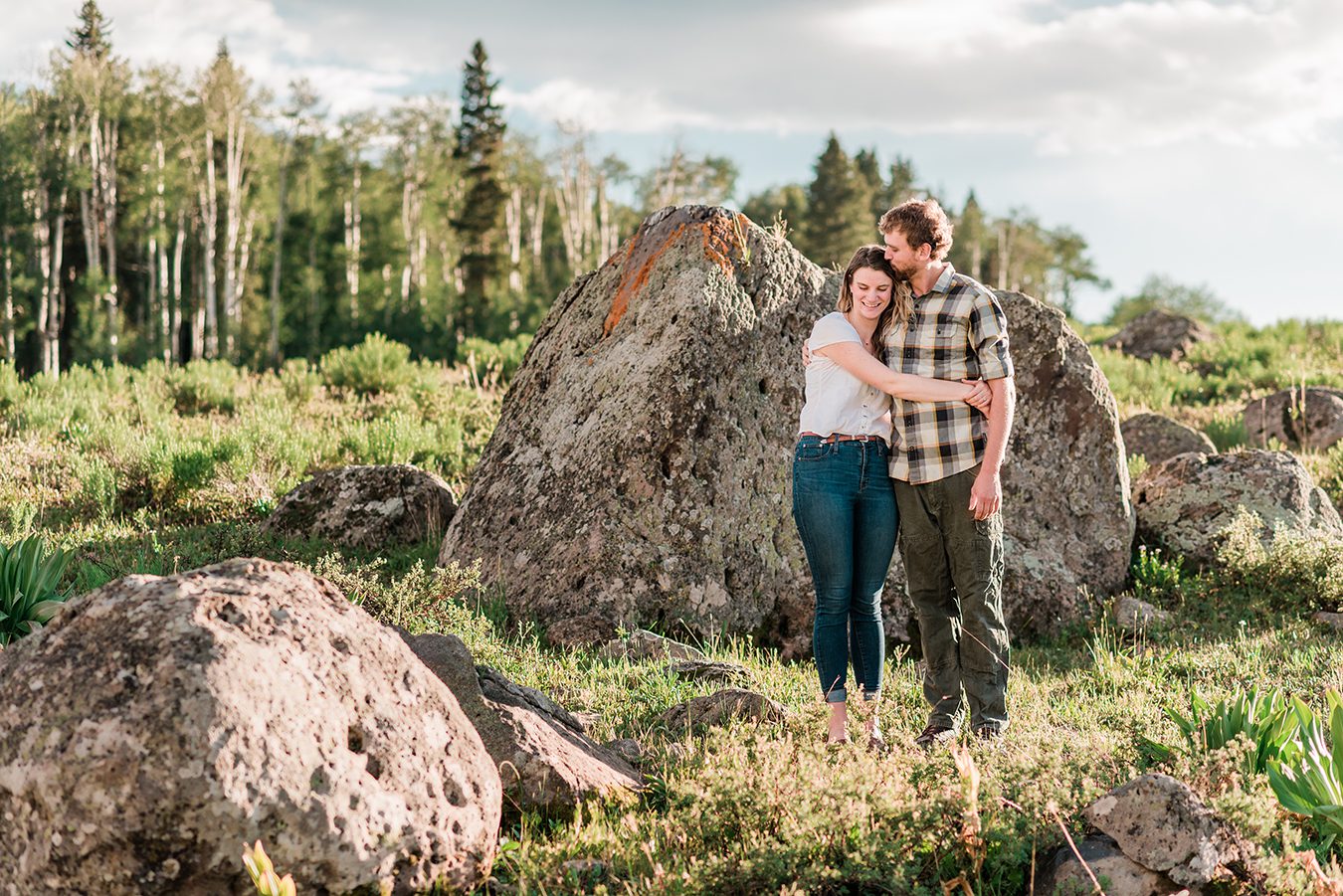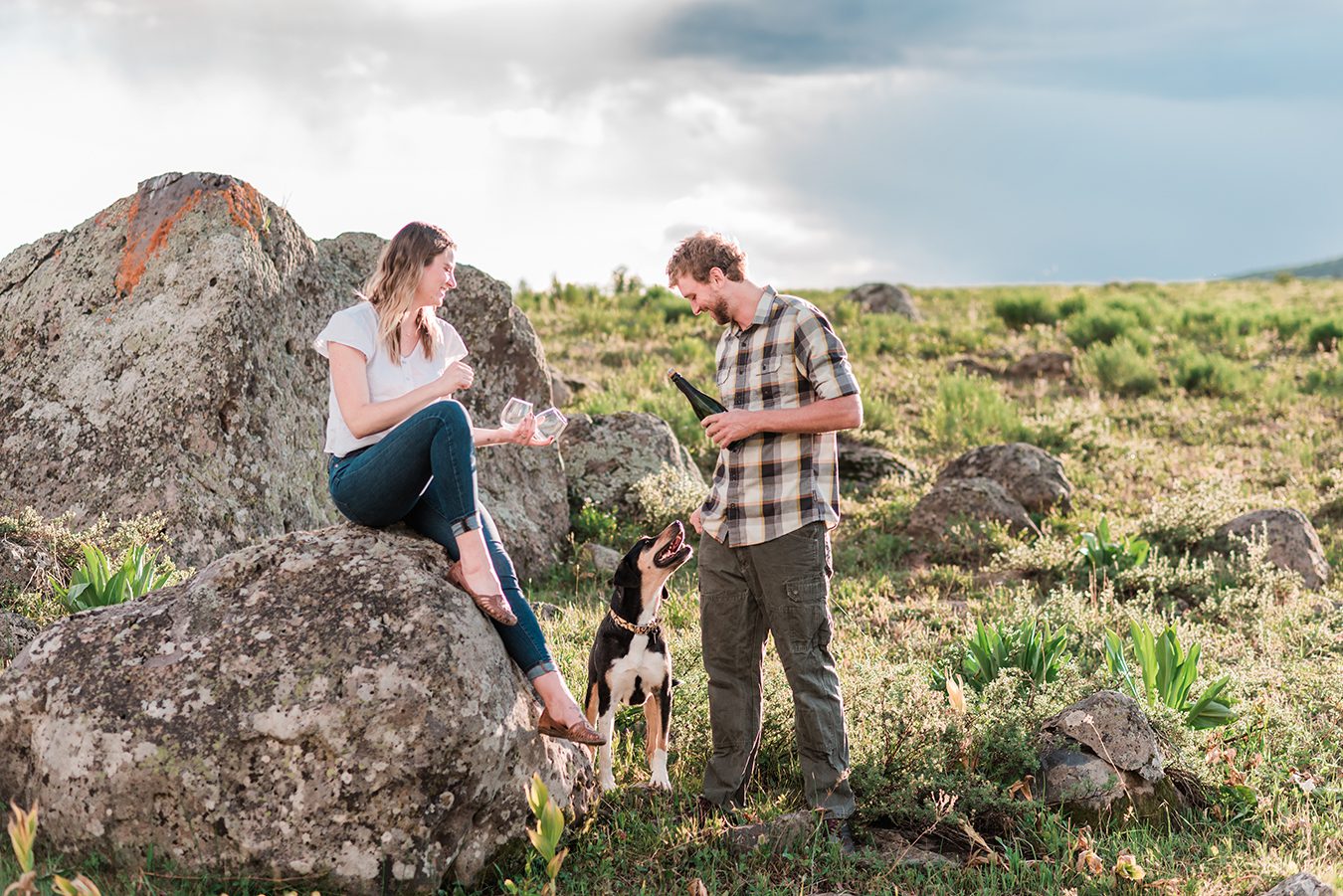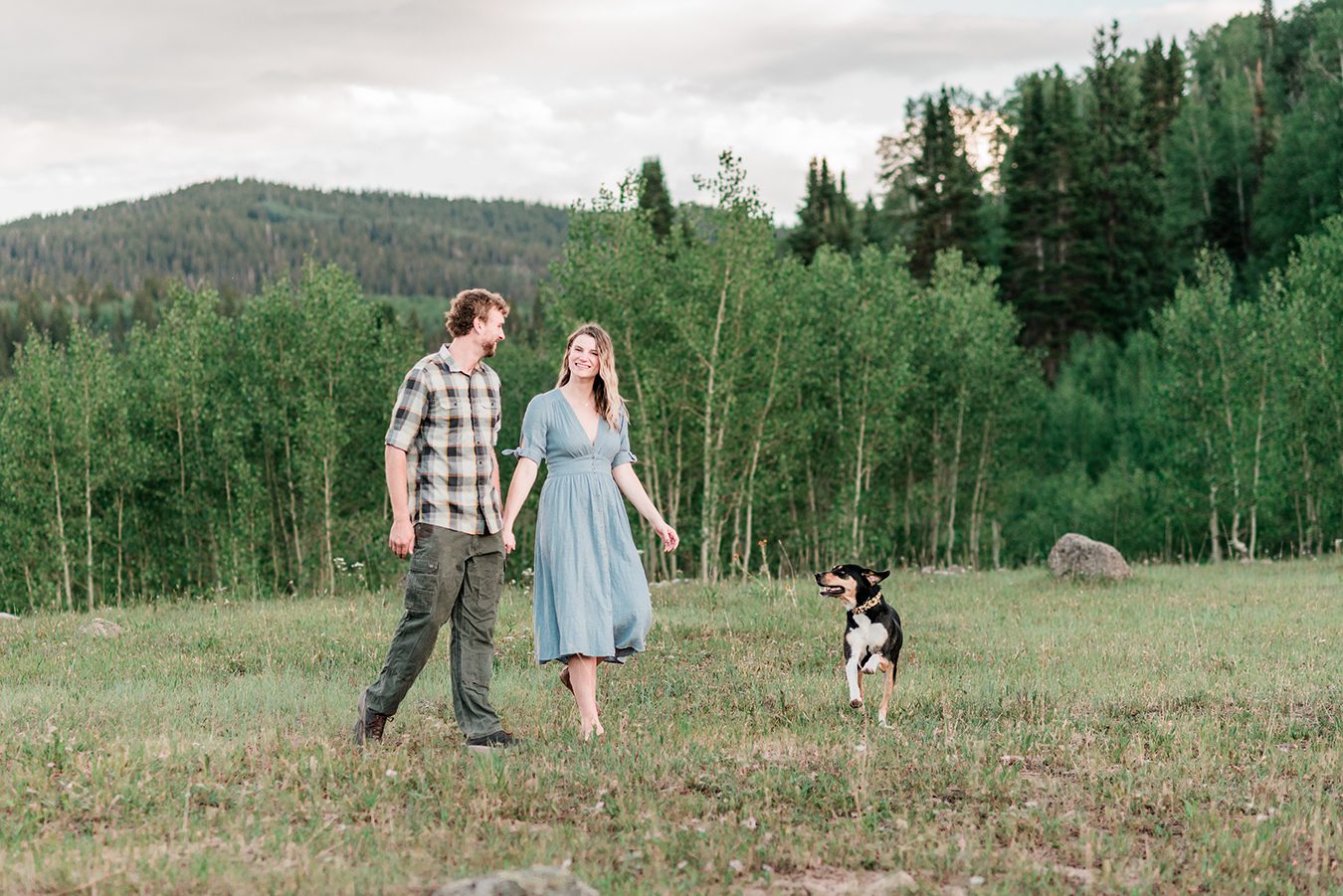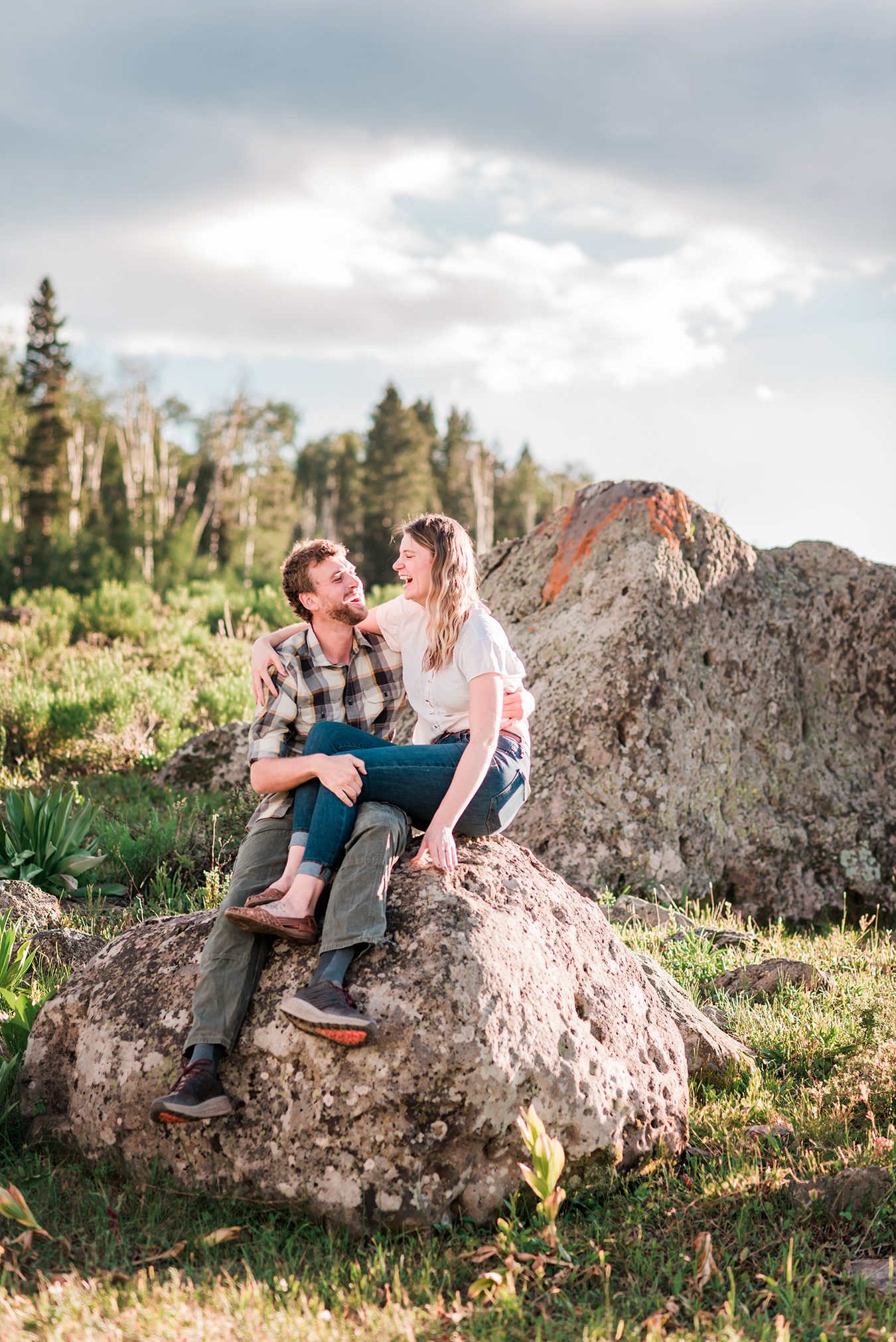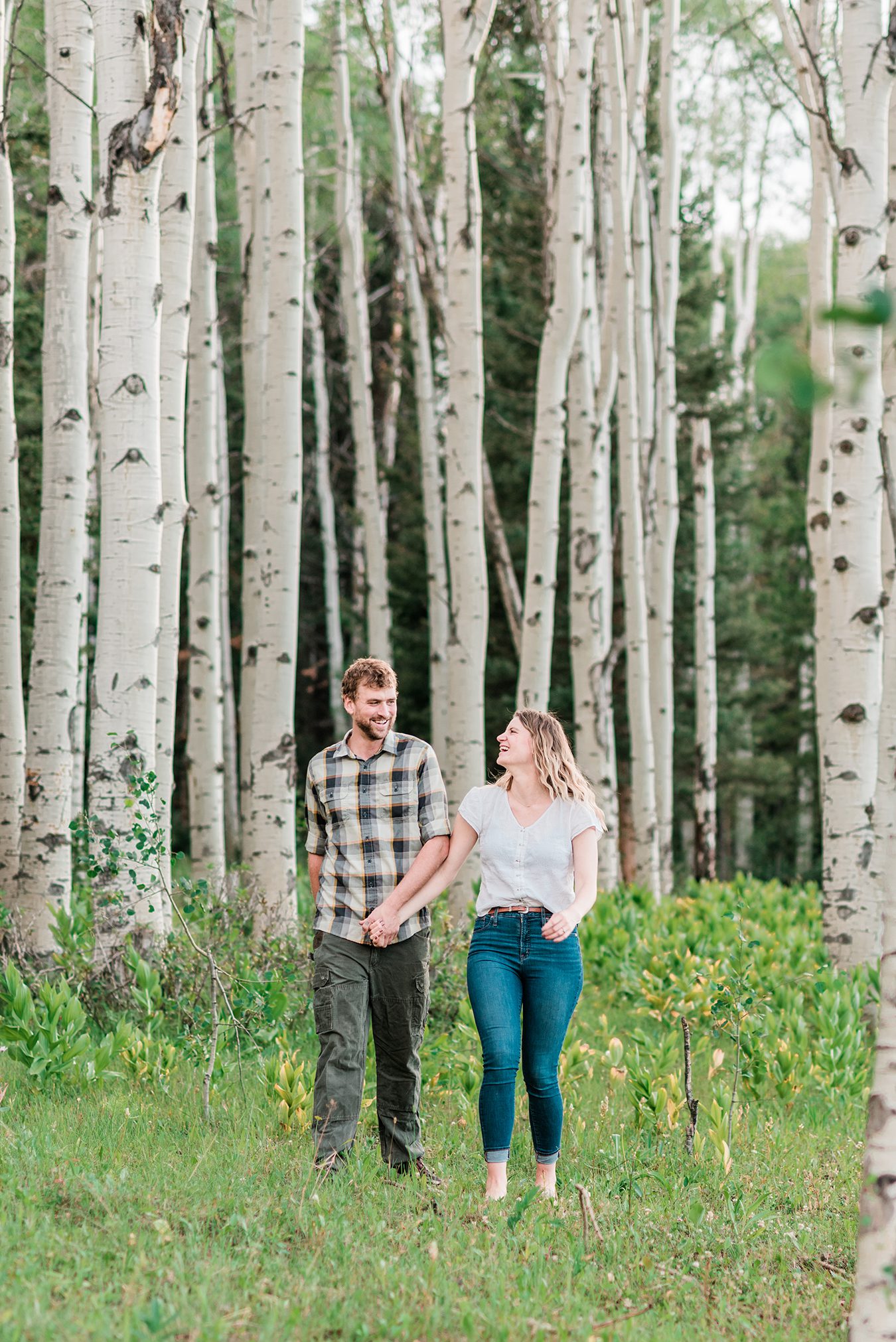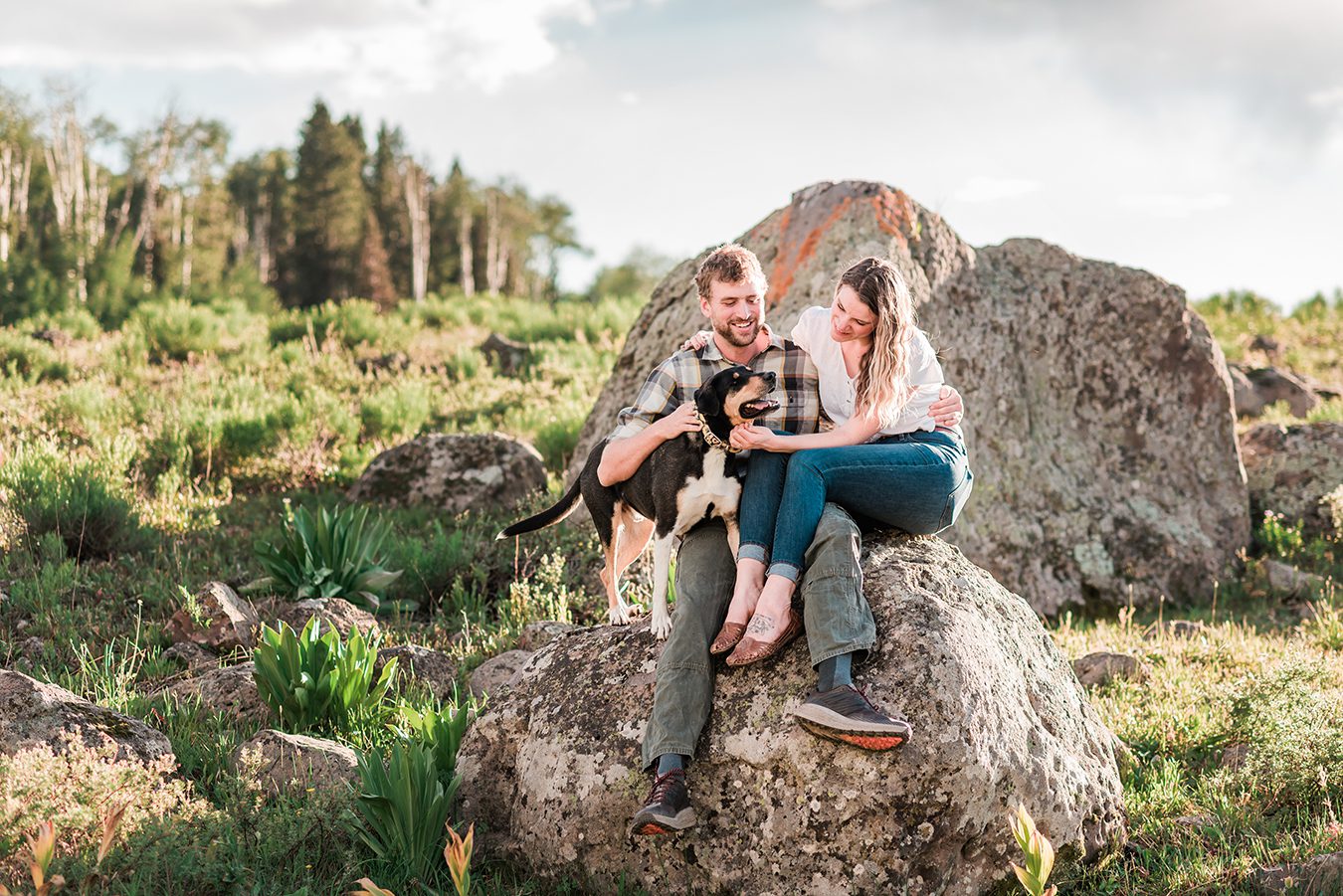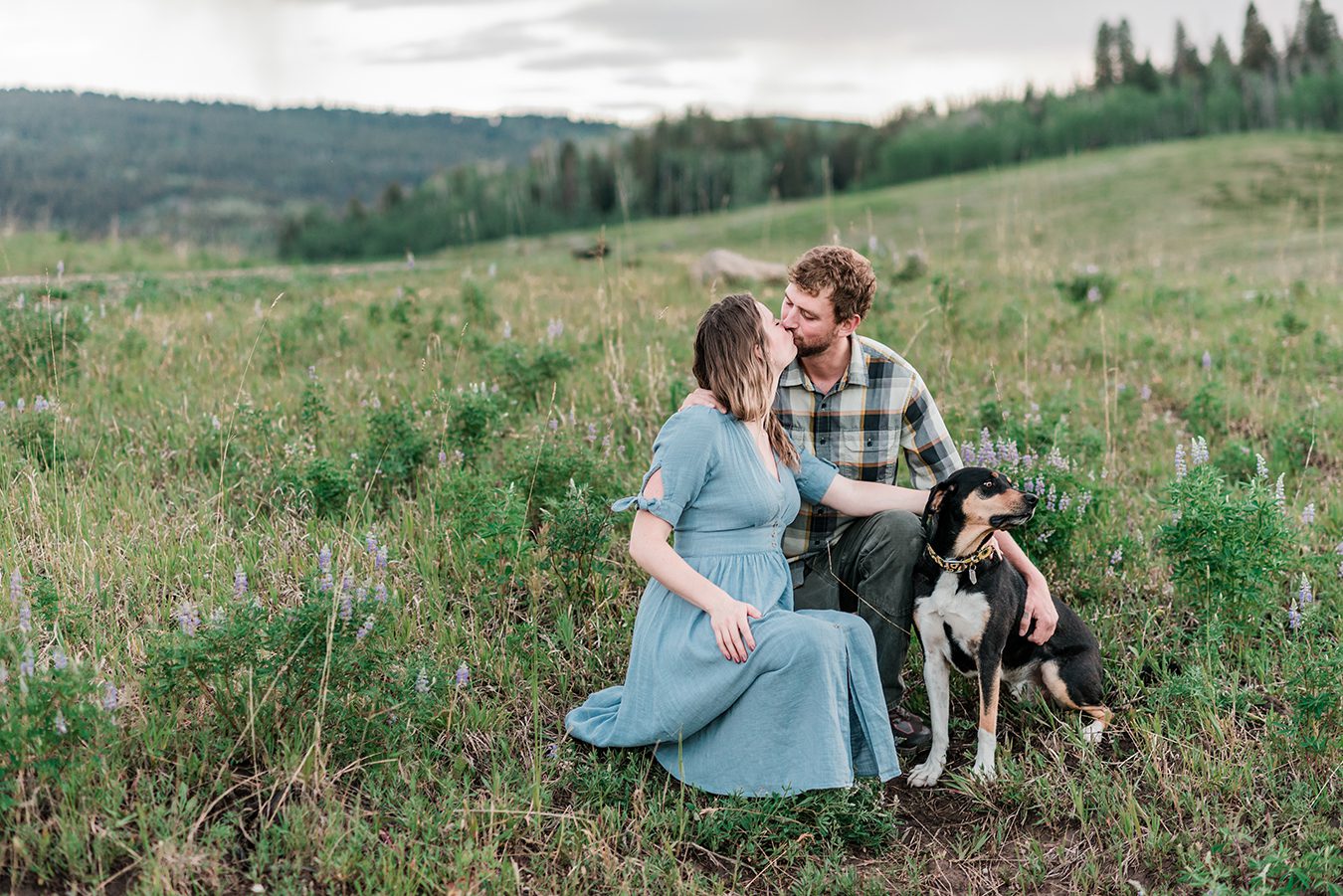 Interested in your own engagement photos adventure? Click here for more info!