There is always something so sweet about weddings for high school sweethearts. Their junior year Ben, the new kid in school, asked Dessa to the homecoming dance. A week later they were dating! Altogether since then they've been together almost ten years, and they "finally" tied the knot in a beautiful autumn wedding at Colorado Wine Country Inn last weekend.
Dessa admitted that she felt something special when she saw Ben that first day he joined their school. She knew something was different and there was that "love at first sight" moment! She says even through some rough patches where they were on-and-off after high school they both felt a strange force pulling them together. They are definitely meant to be!
Ben is a fun spirit, constantly keep Dessa on her toes. They talked for a while about the future and possibility of marriage, and Ben joked with her that he'd propose on Christmas, which is her birthday. He knew she wouldn't want to share her birthday with any other special day than she already has to haha! Needless to say she was surprised when on December 22nd he proposed after taking her to dinner and on a night drive around the monument.
"We pulled off where we could see the lights of Fruita and Grand Junction – it was so beautiful! I gave him my Christmas present (a book of the reasons I loved him). He read the book, set it down, told me he loved me for all of those reasons too. He told me how special I was to him and that he never wanted to go through life without me. He told me he wanted me to be his wife a long time ago, but he wanted to save for a perfect ring and give me a life I deserved. Then he pulled out this GORGEOUS ring and asked me to be his wife. It was so romantic and special!"
I asked them each what they love most about one another. Dessa told me, "The thing I love most about Ben is his spirit. He cares so deeply about me, life, family, friends, everyone. Ben is a person who will support me no matter what I do. He loves me for who I am. Ben is the best person I have ever met." Ben said that one thing he loves about Dessa is her smile. He said that her smile can light up his world when everything else is dark. How romantic!
I met up with Dessa at the Colorado Wine Country Inn out in Palisade for getting ready. She shared a first look with her dad, which was a special moment for sure! These are great photos to look back on, and definitely help get your jitters out. Dessa told me she and Ben wanted to keep their wedding local, fun, and beautiful. "Living here on the western slope we knew we had to check out the vineyards. One trip to the Wine Country Inn and we were in love. It felt right and the coordinators make it so easy!"
They said "I do" and their loved ones said "It's about time!" beneath the beautiful sunlit bookcliffs just before sunset. We followed the ceremony with formals and couple's portraits with just the most beautiful light! Finally we celebrated with dancing into the night – kicked off by Dessa and her dad who had a surprise for their guests! Seemingly sharing a slow dance to "I Loved Her First" the music suddenly changed midway to hits like "Jump On It" as the uplighting flashed multicolored around them. It was such an amazing moment!!
Take a peek at some of my favorites from their autumn wedding at Colorado Wine Country Inn: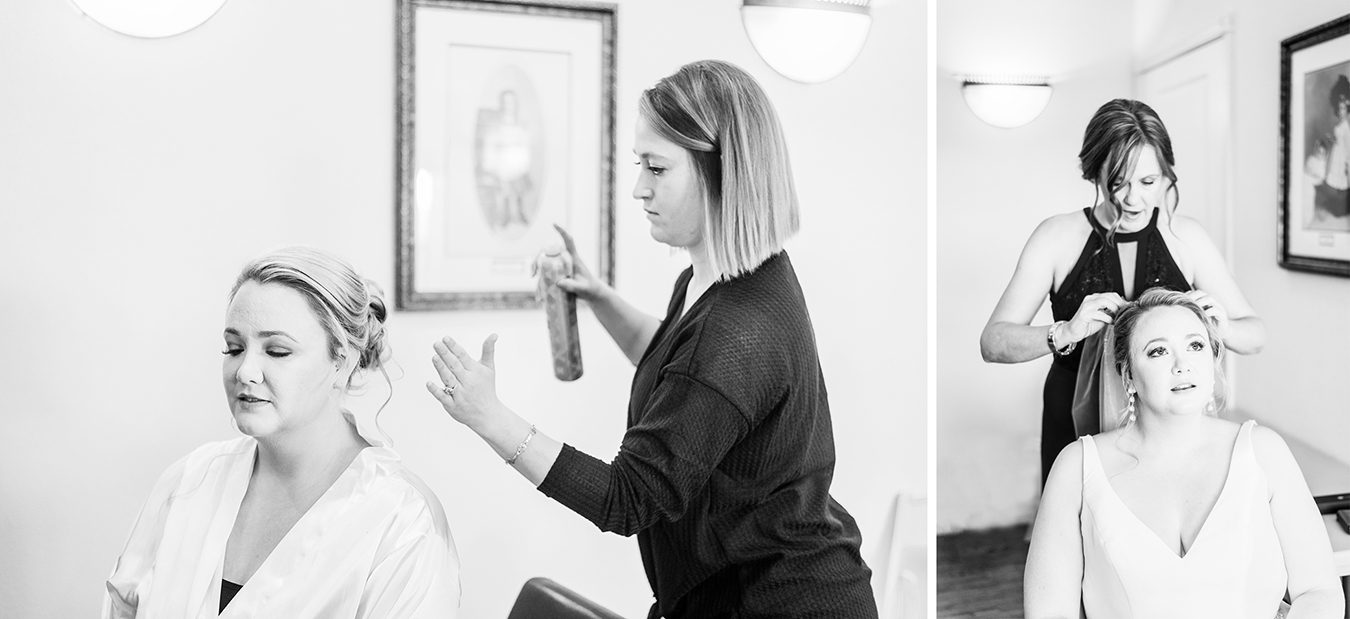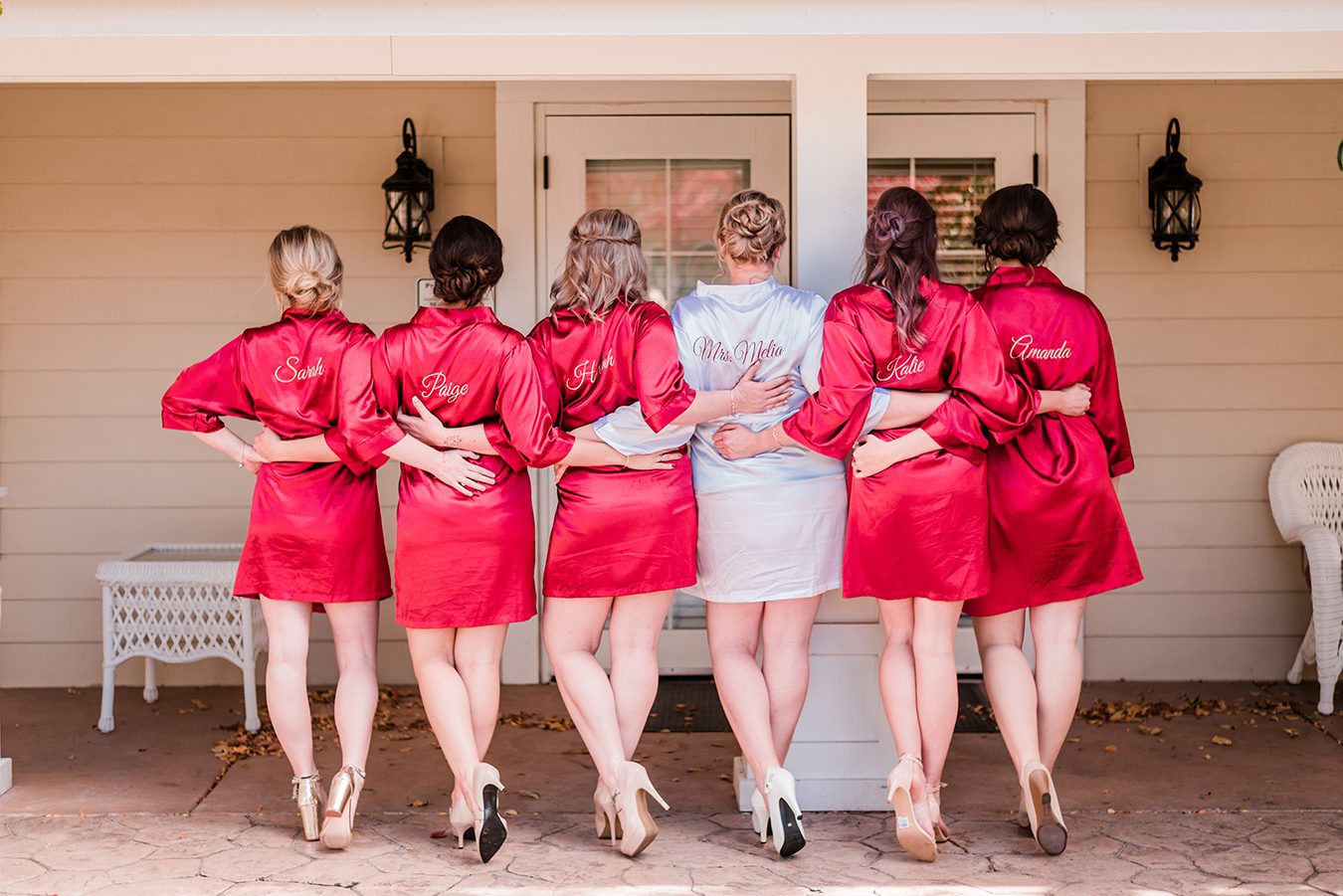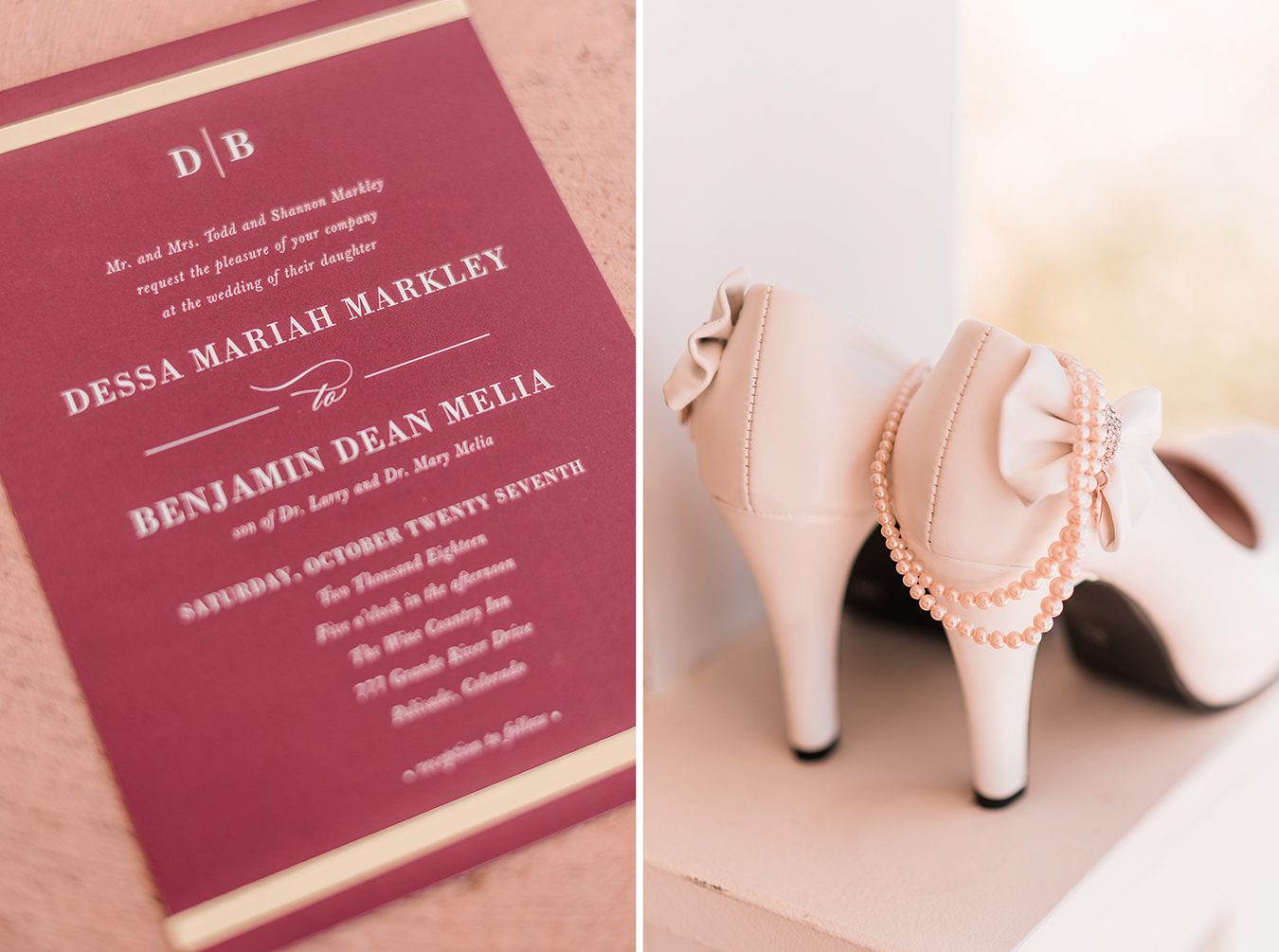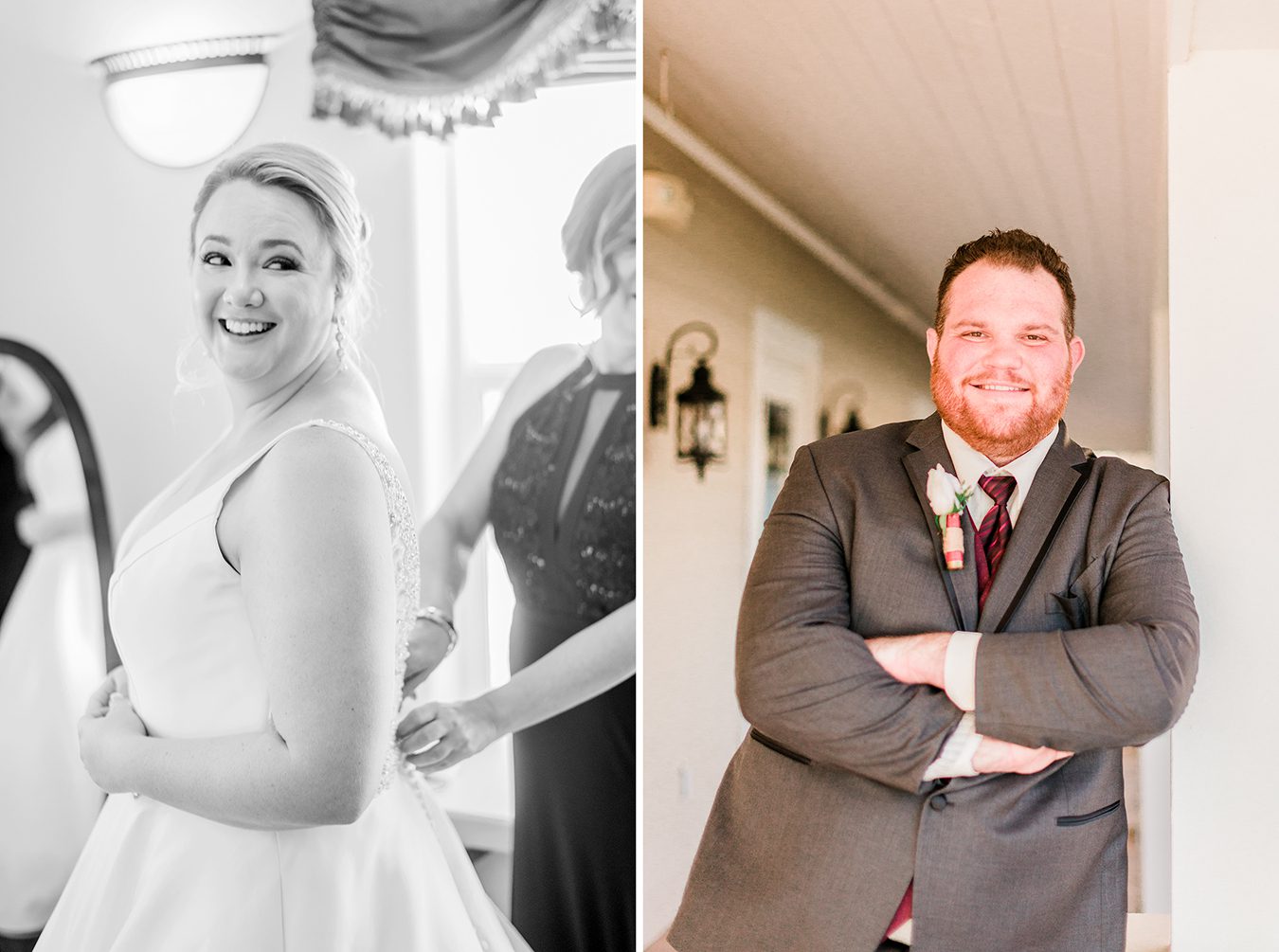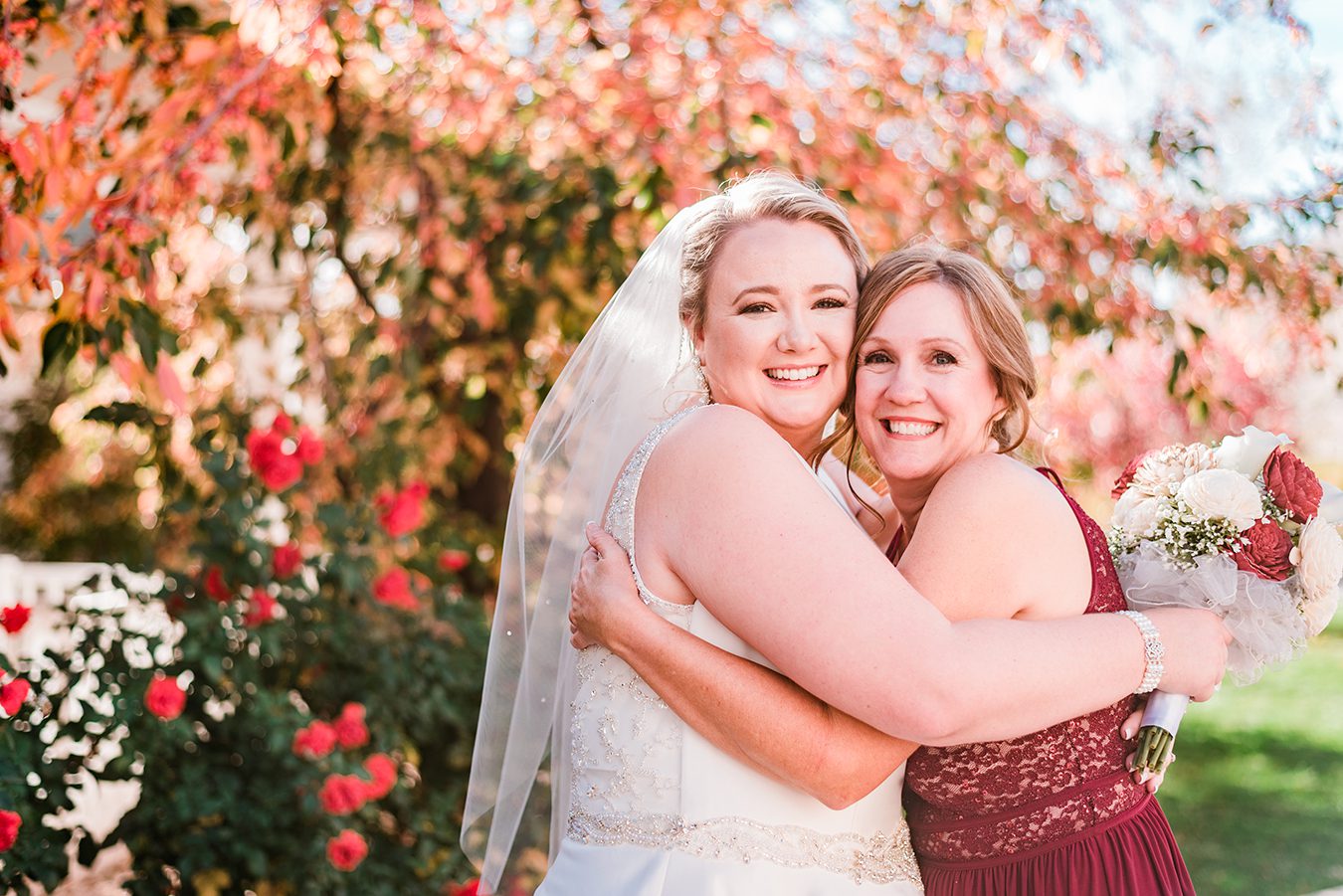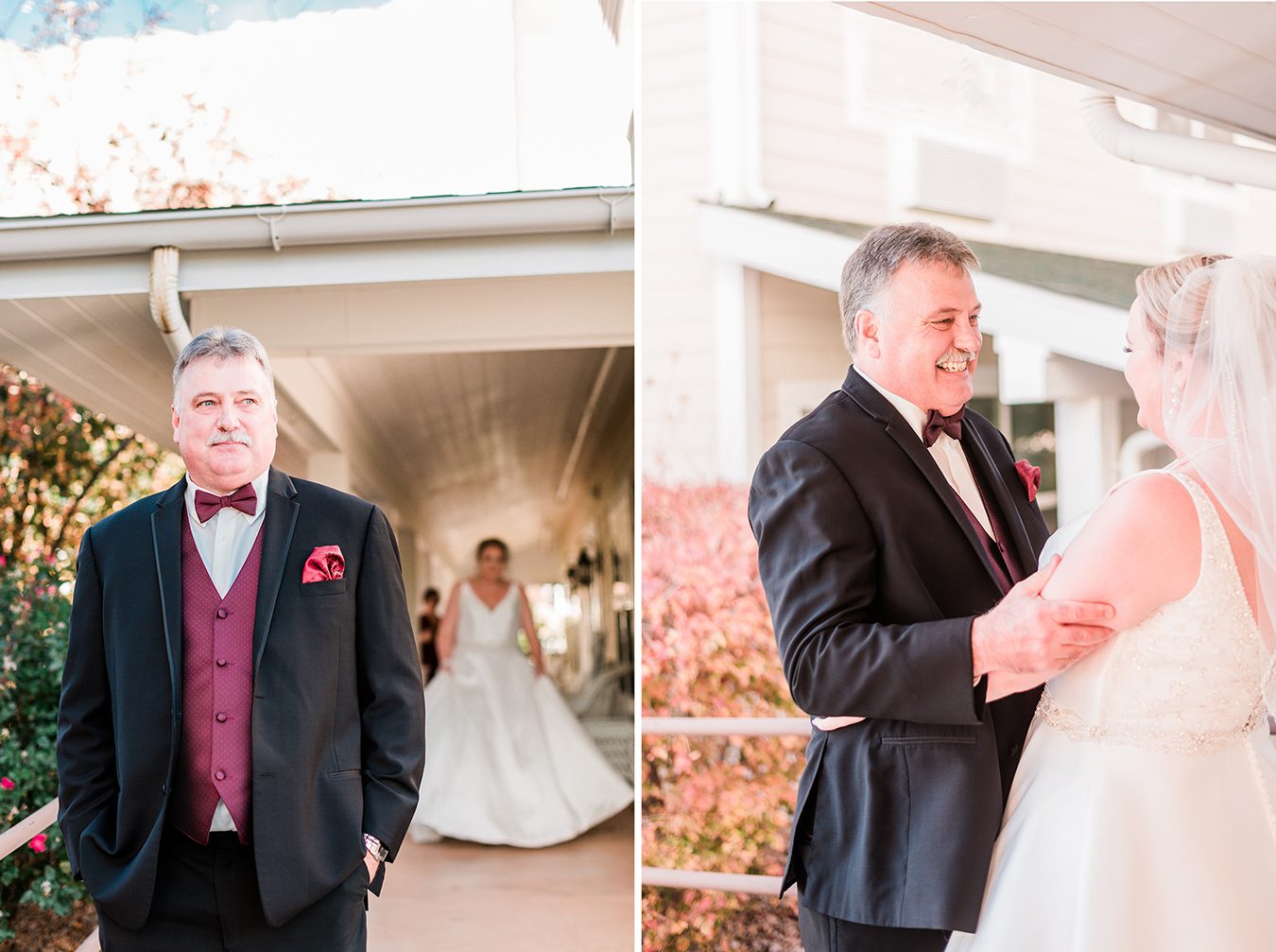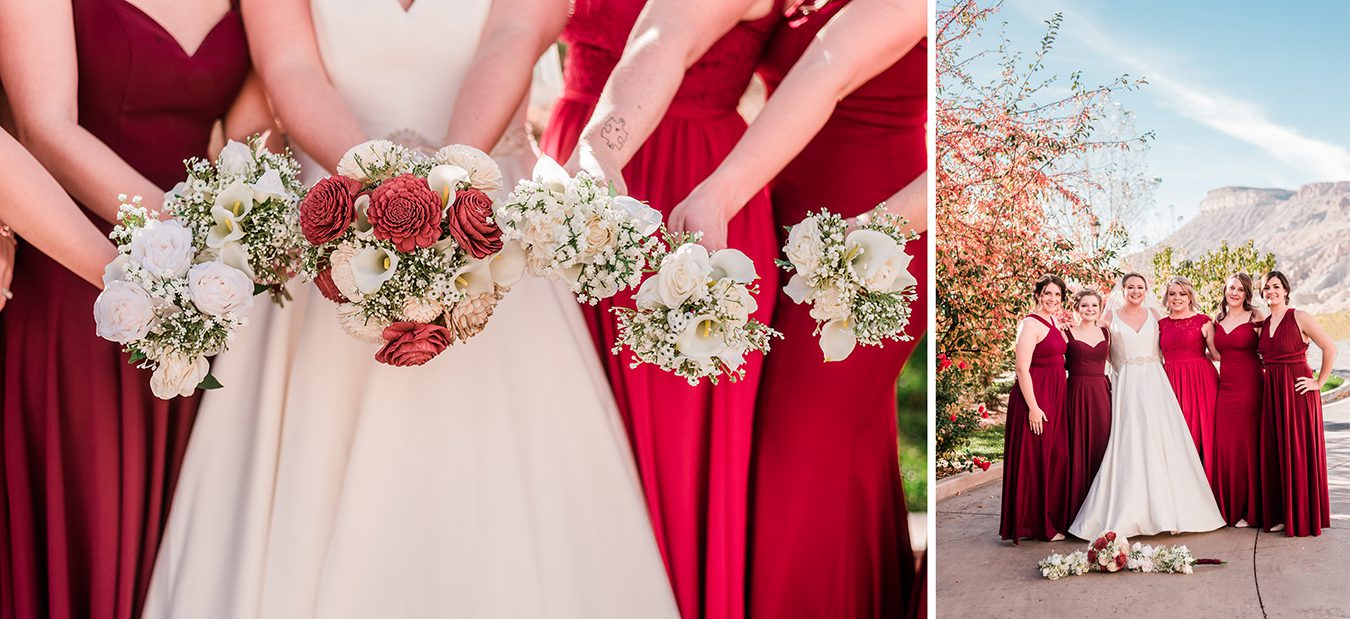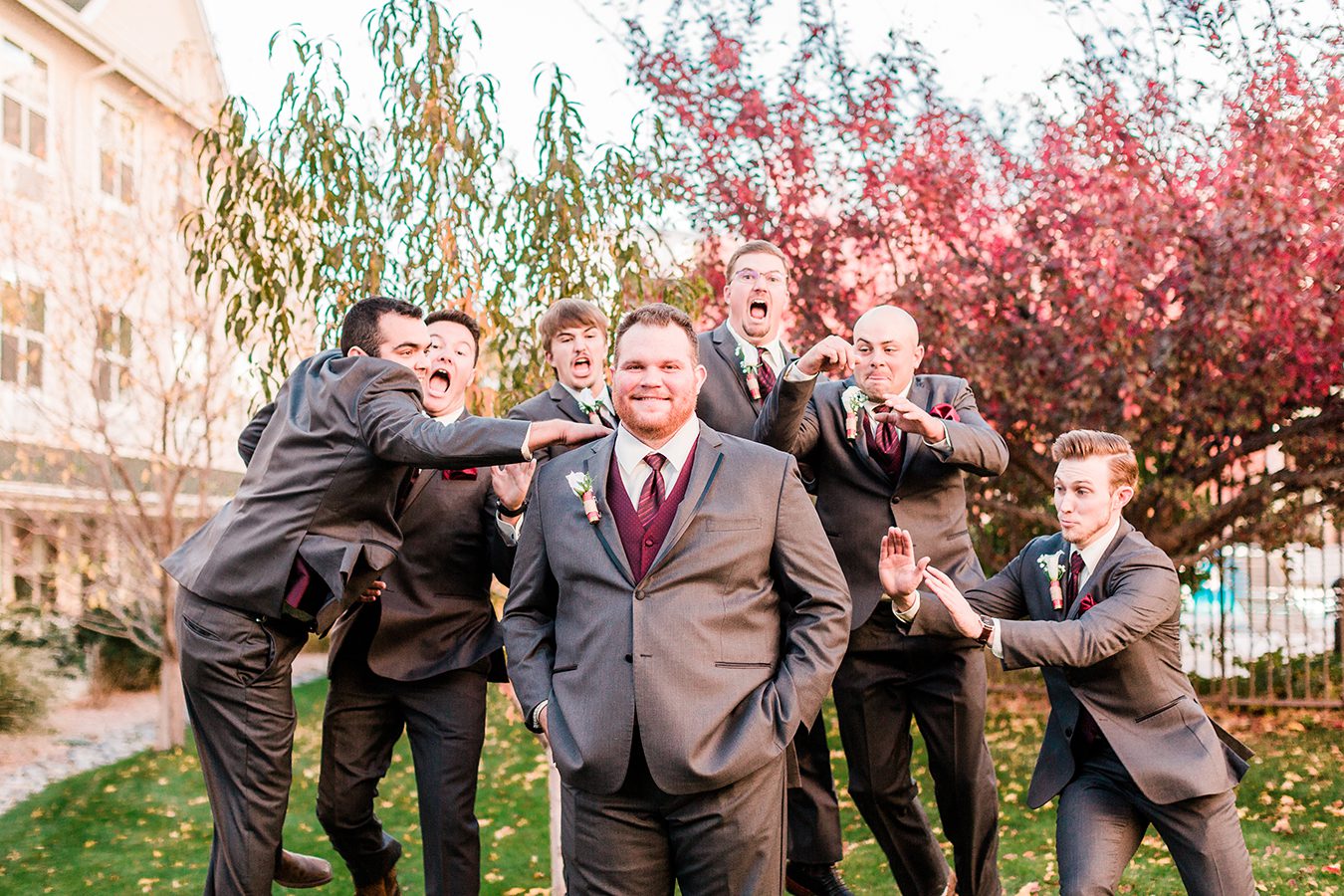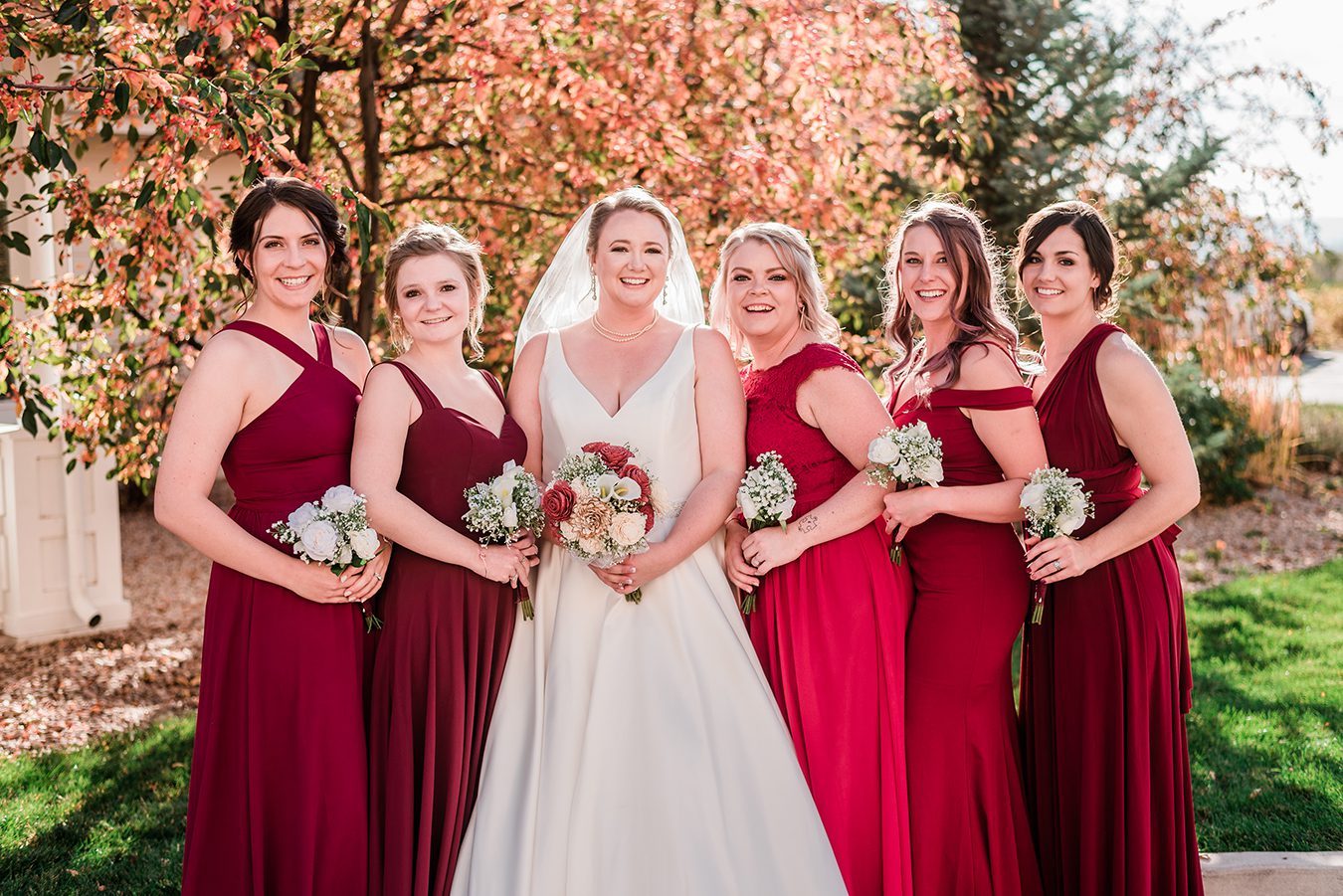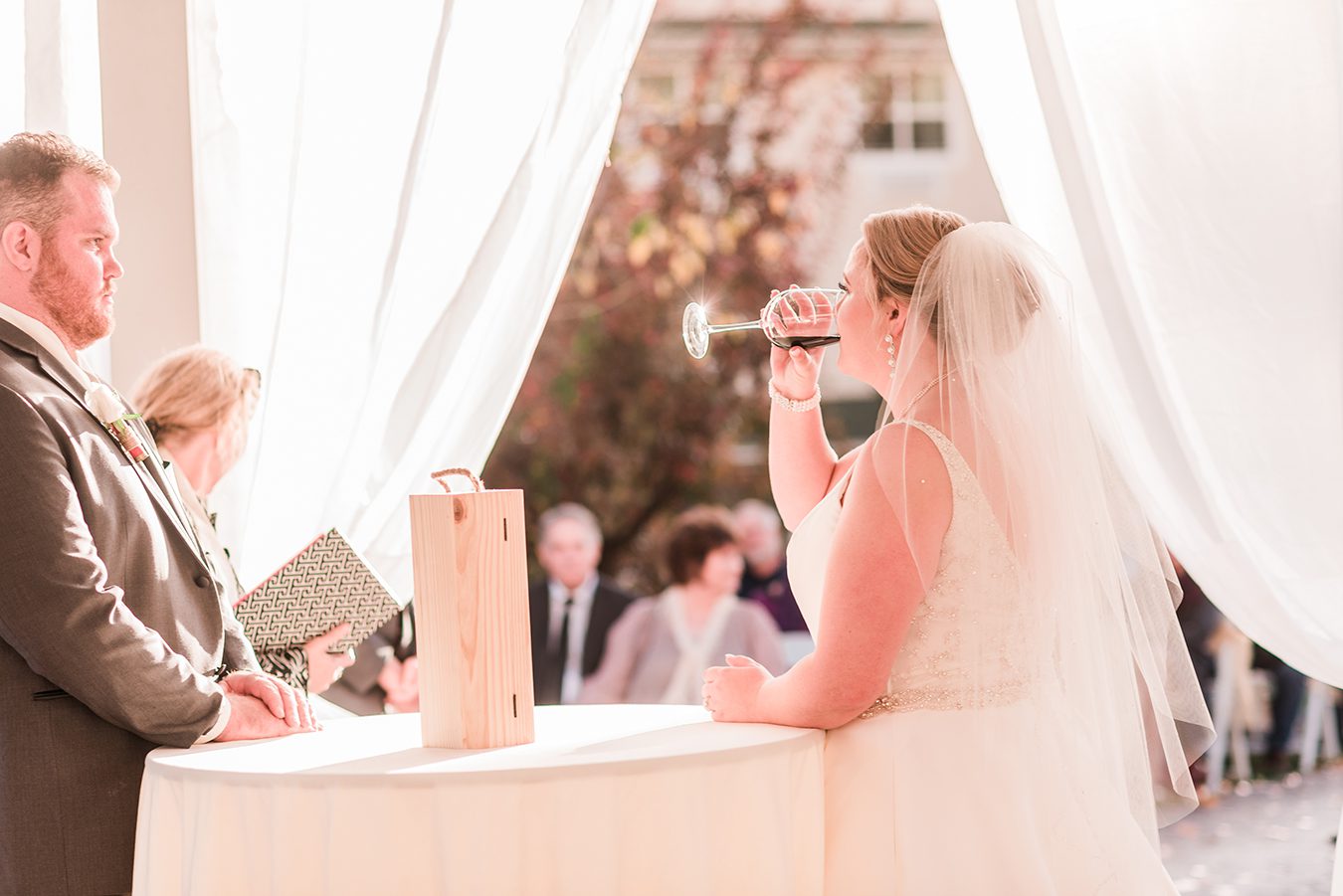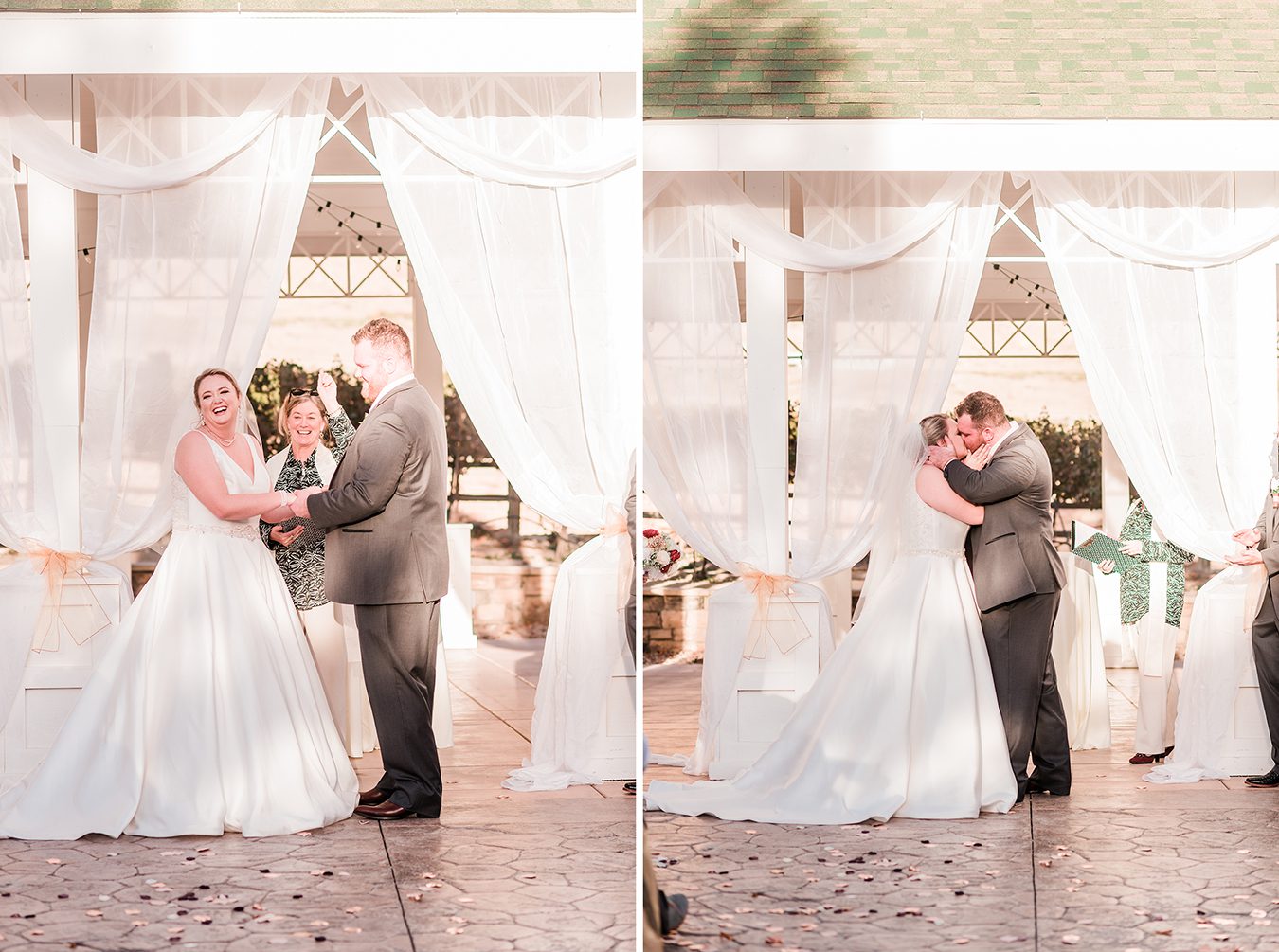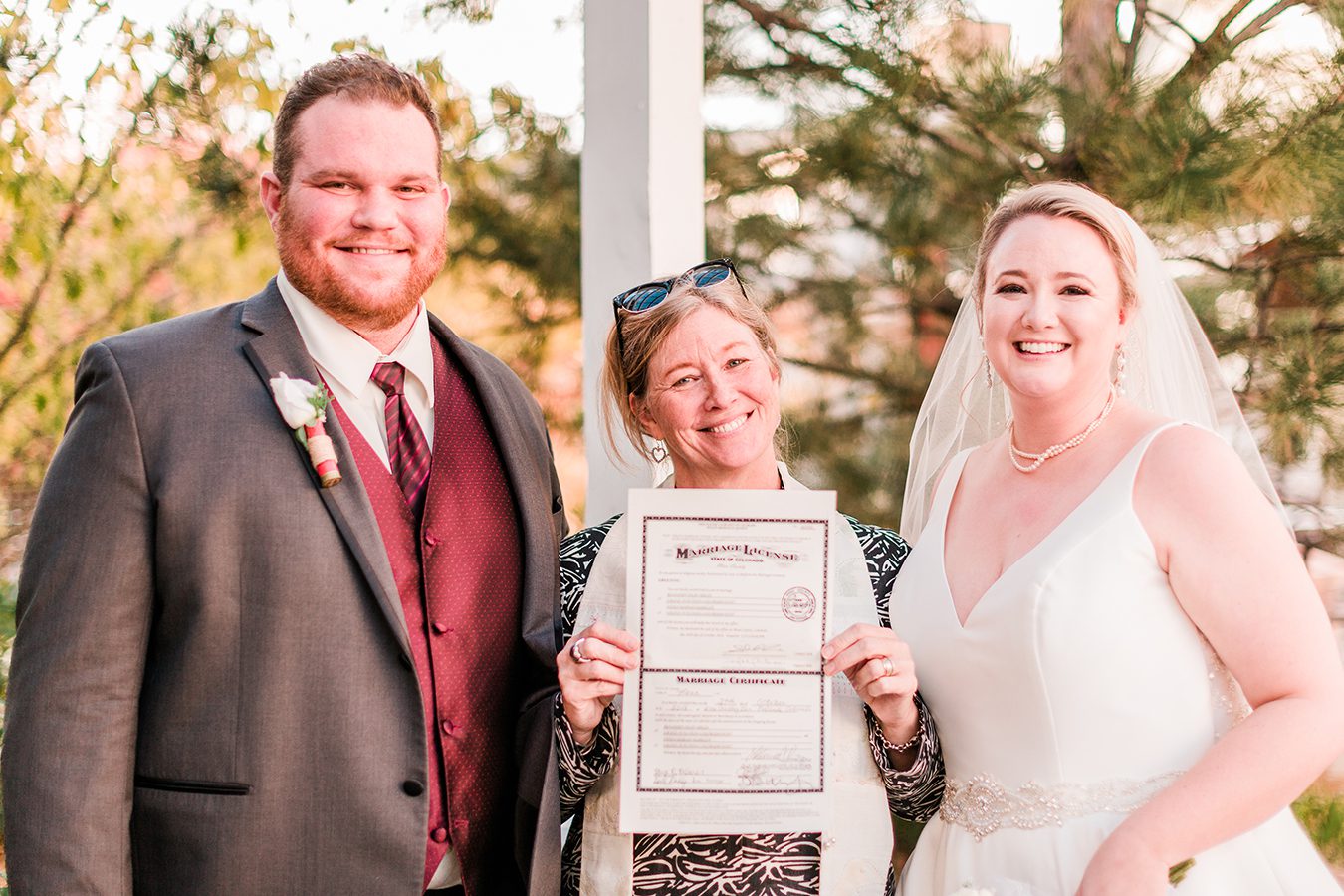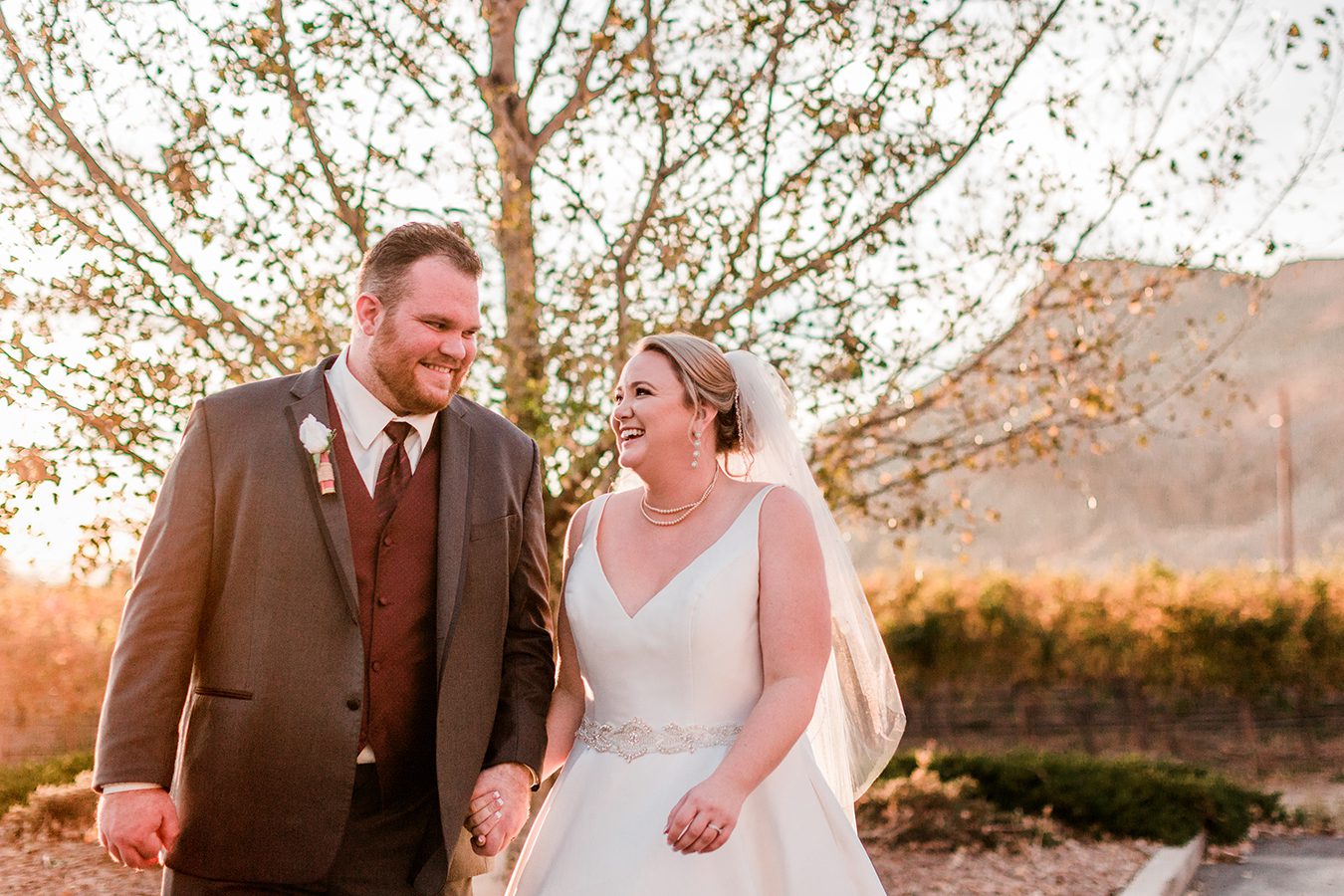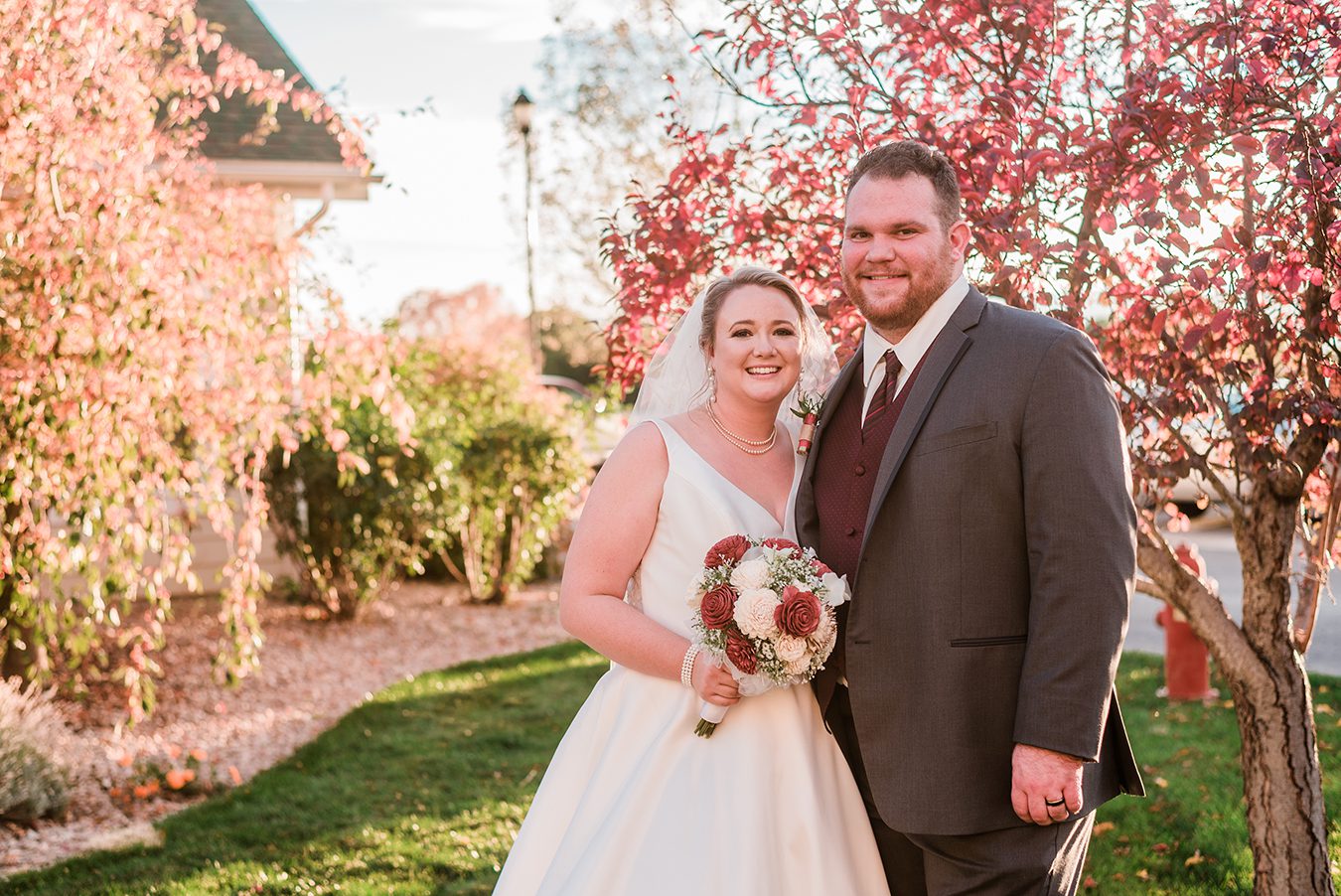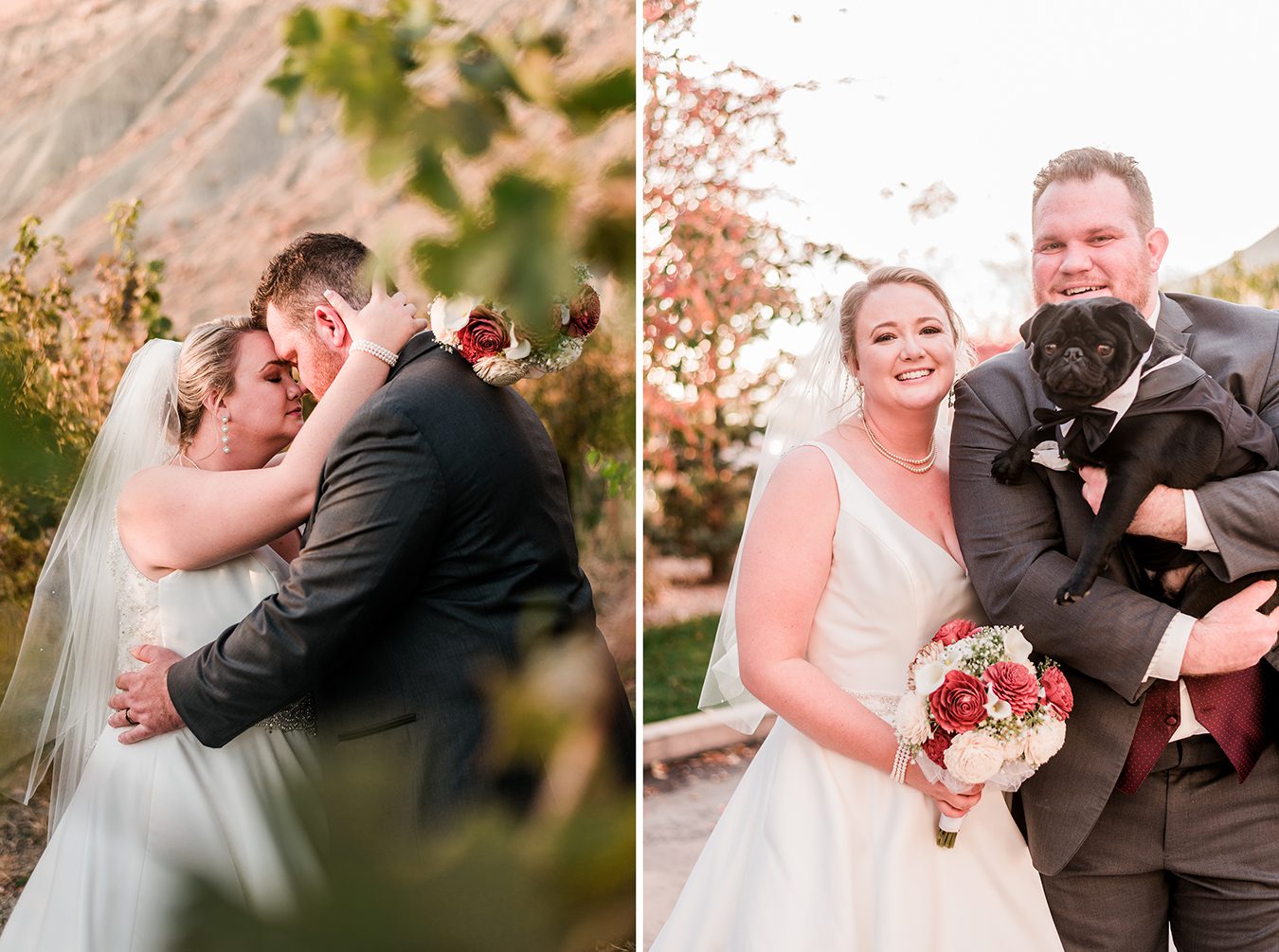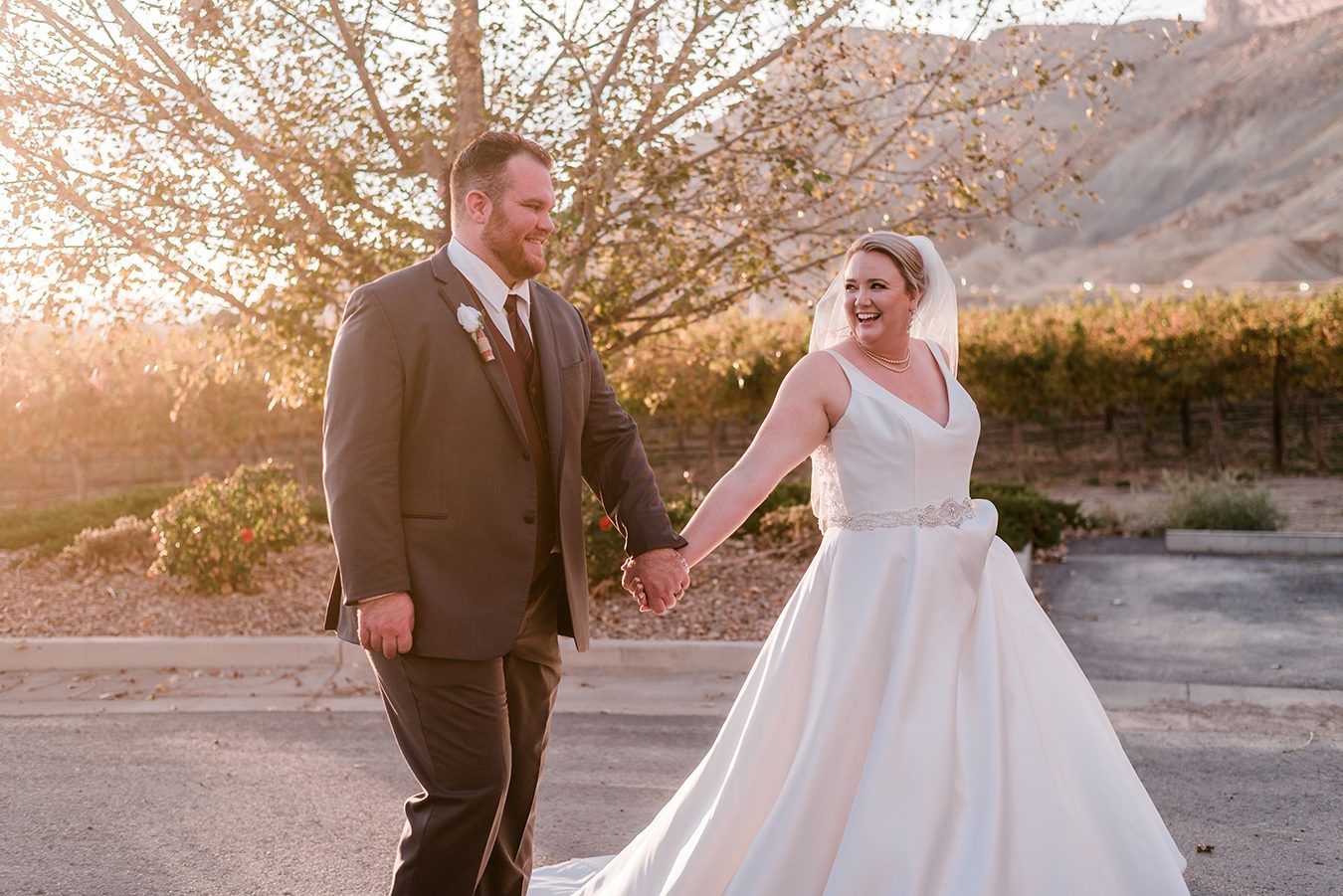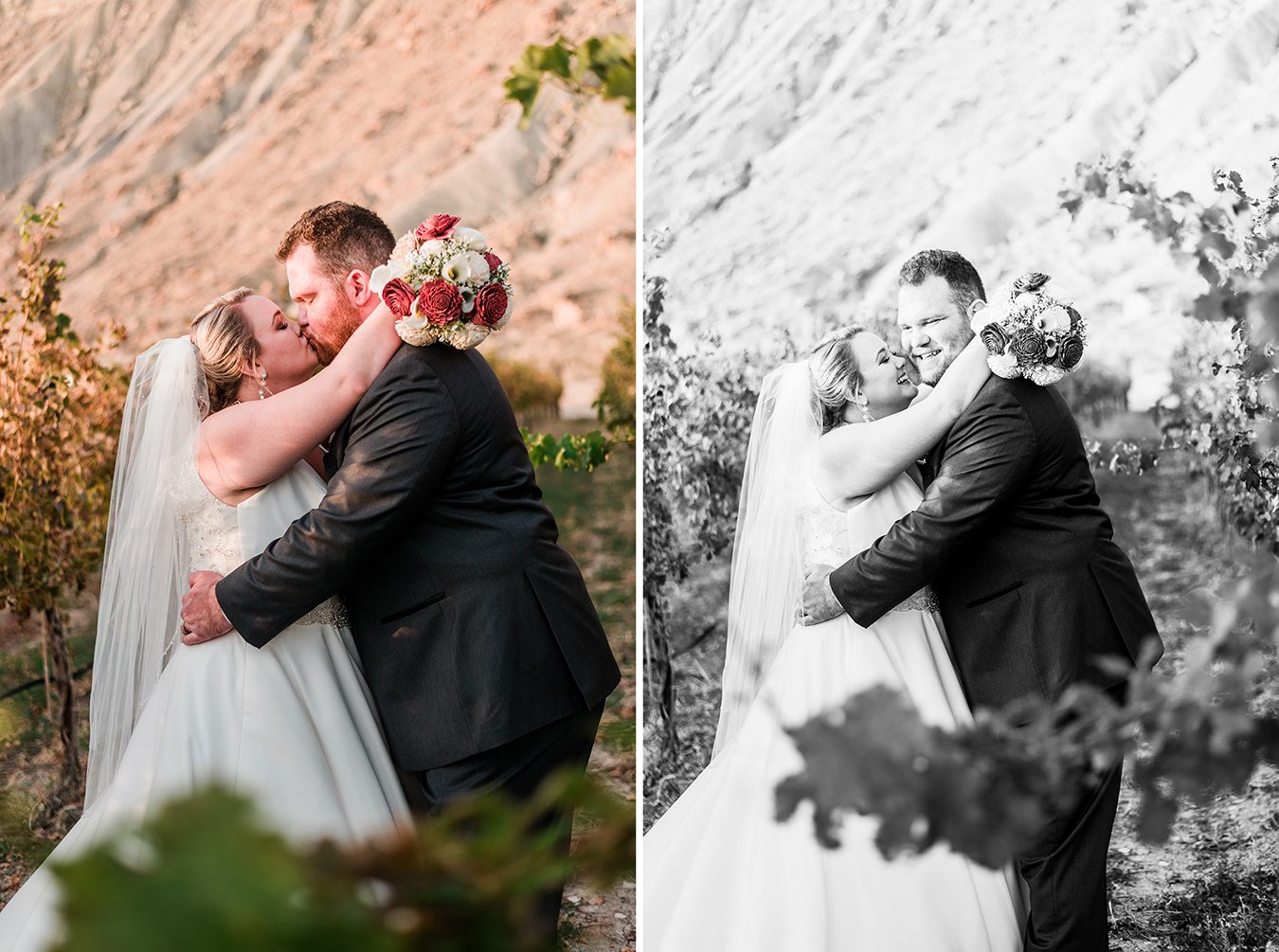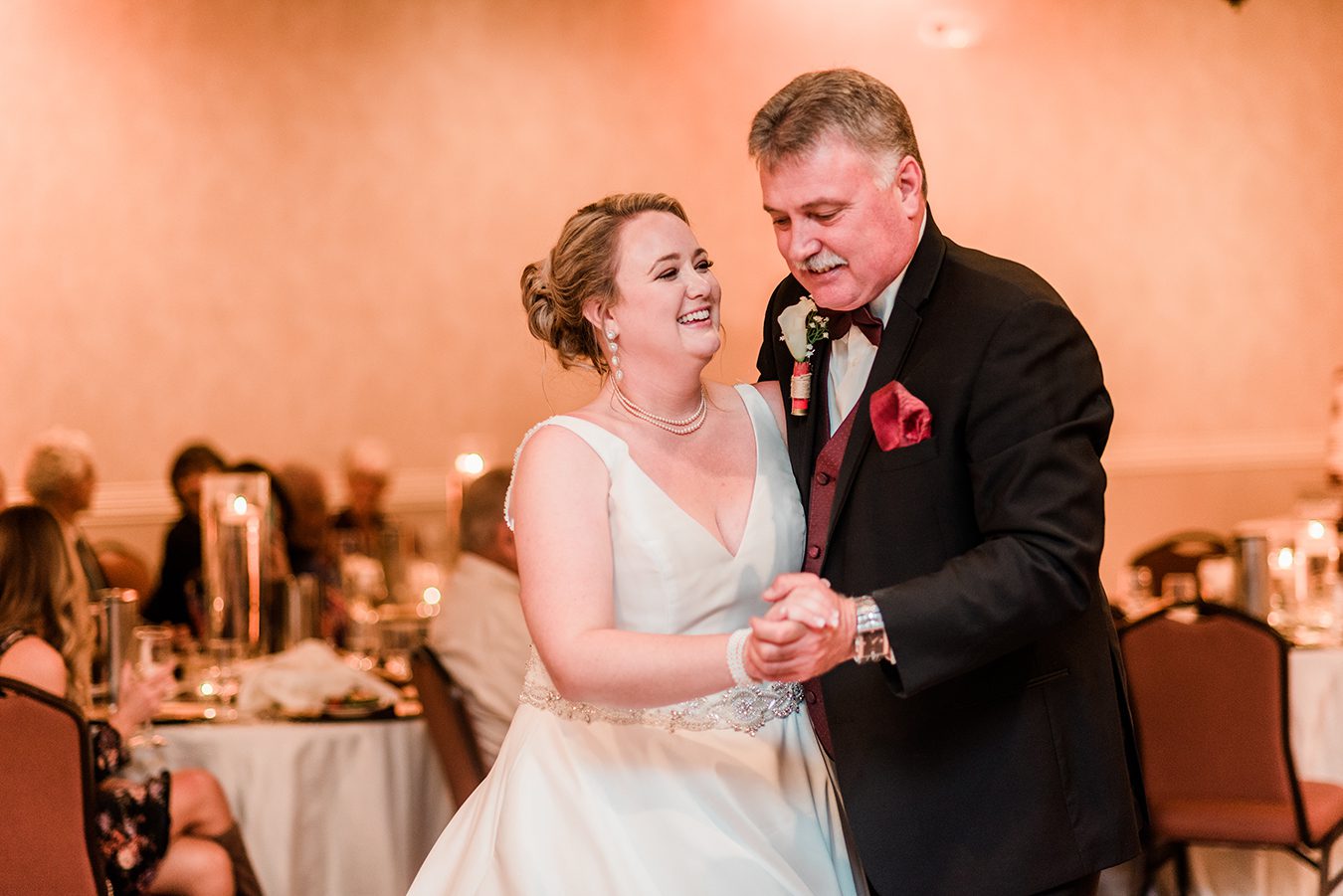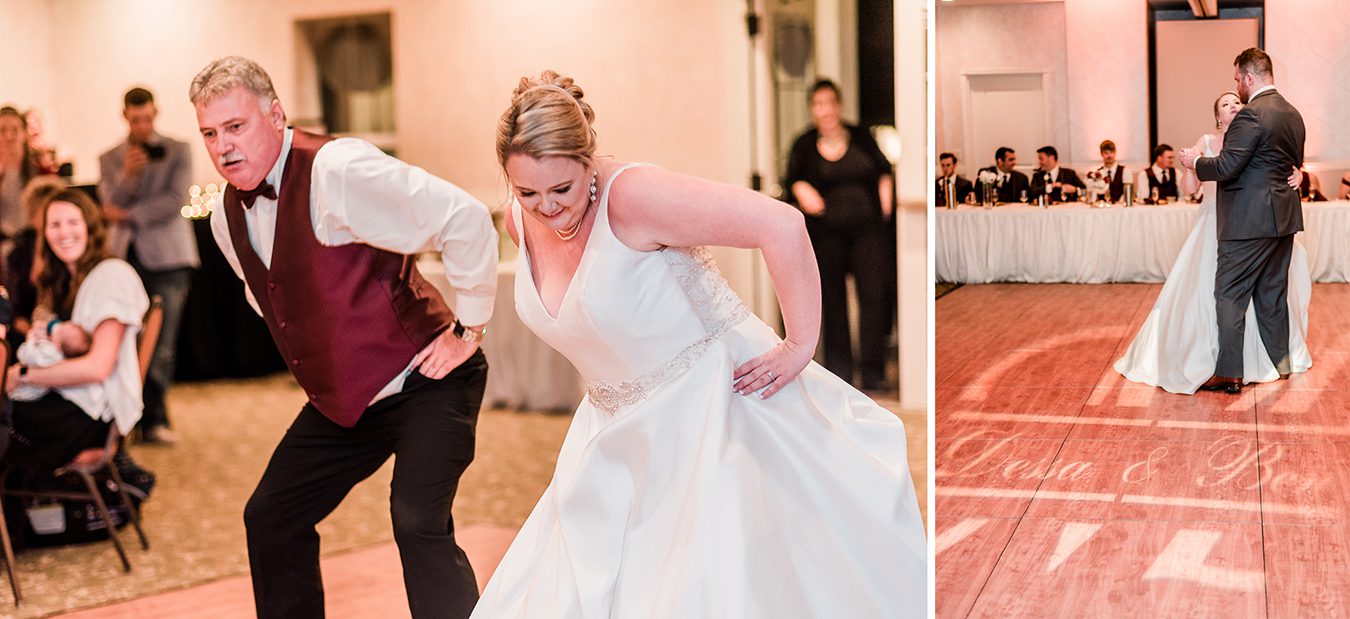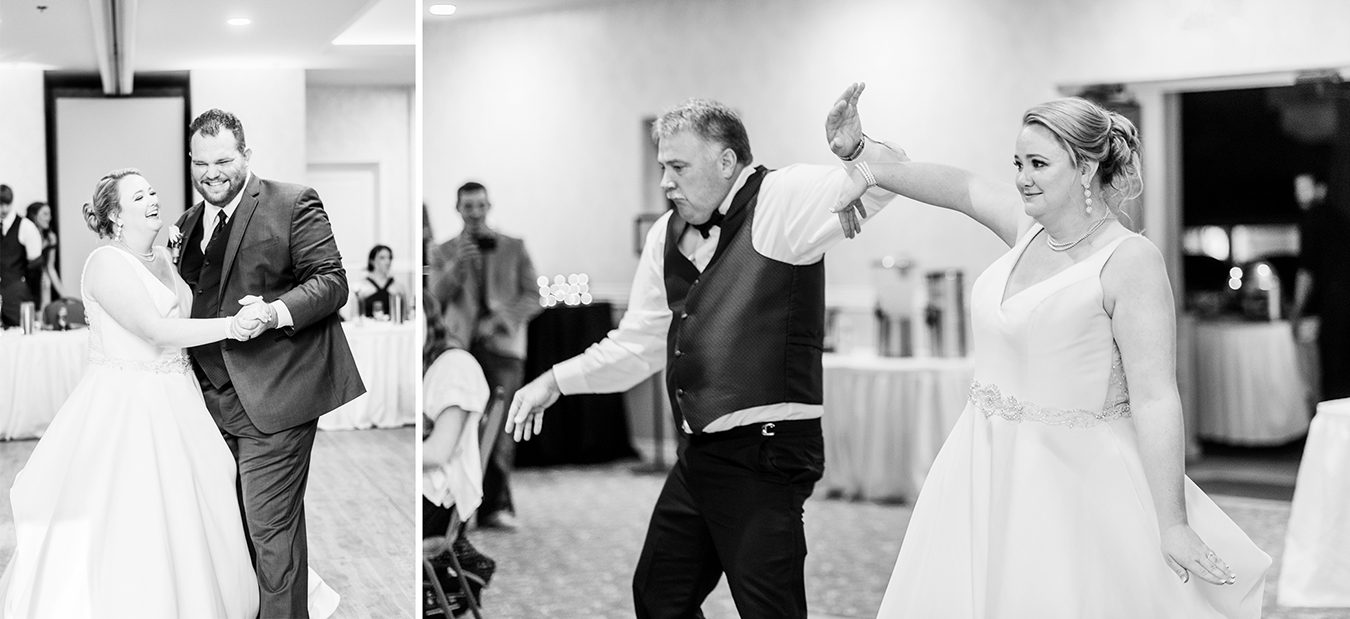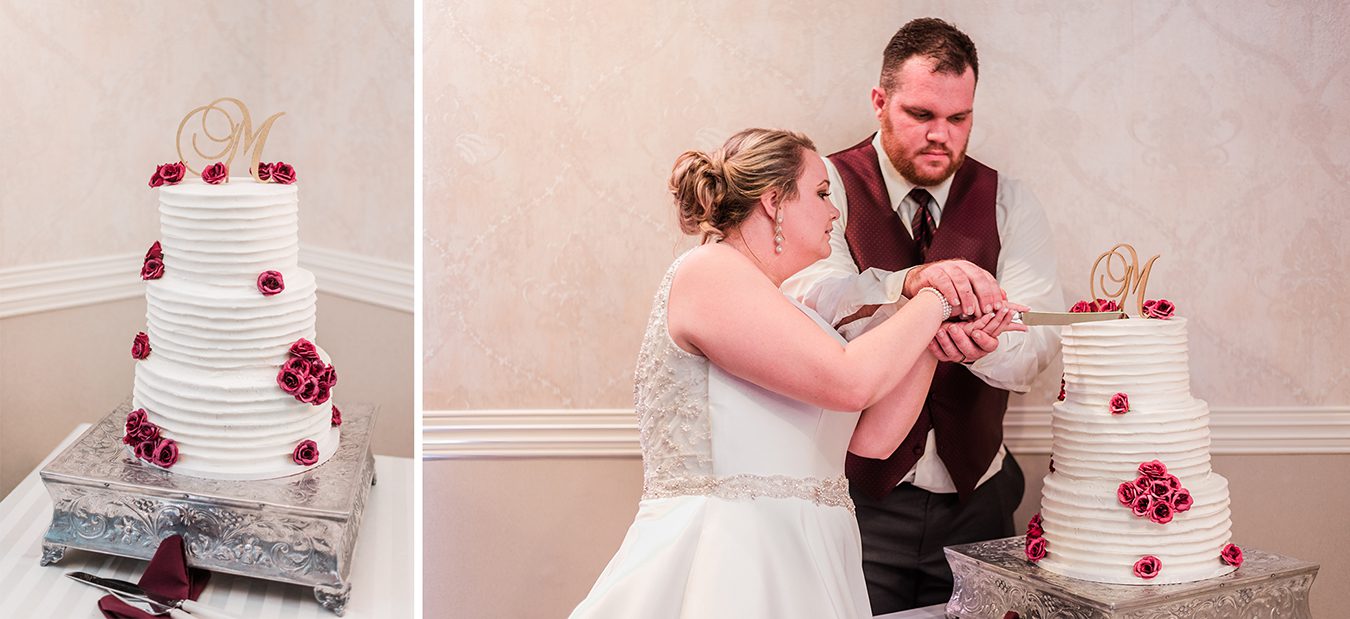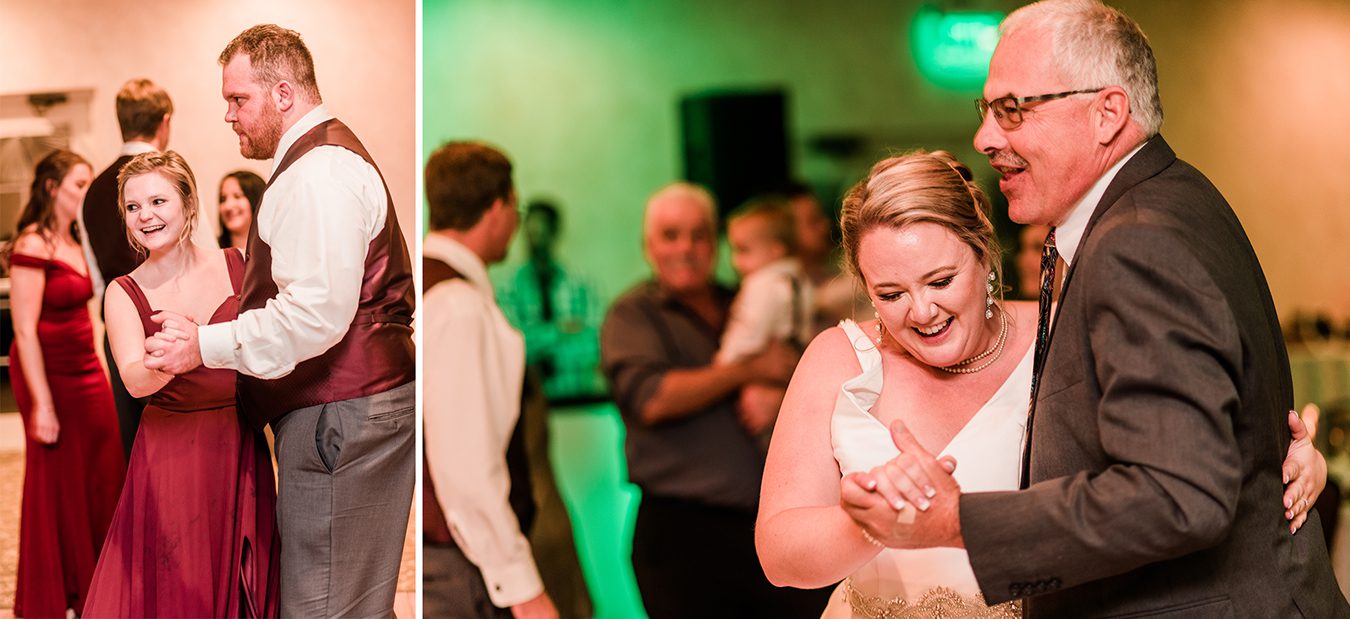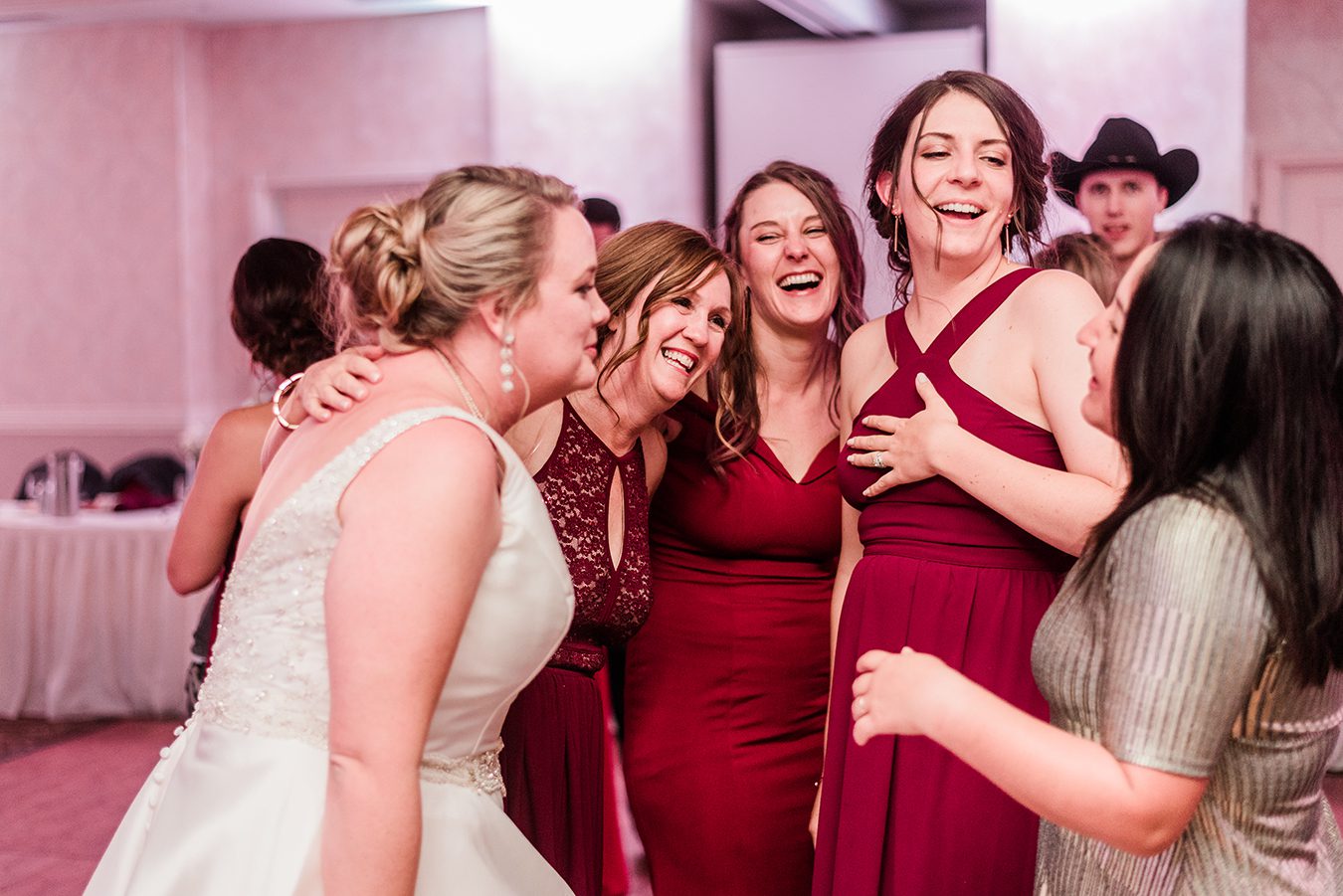 Wedding Vendors:
Photography: amanda.matilda.photography
Venue & Catering: Colorado Wine Country Inn
Beauty: Samantha Bonnell
Dress: Morilee dress from Monique's Bridal
Suit/Tux Shop: Men's Wearhouse
Bride's bouquet: Southern Blooms Co
Cake: Cakelady Creations
DJ: Ryan Griz
Rings: ShaneCO
Officiant: Kathi Roy with Wine Country Ceremonies