Something borrowed: a string of pearls her dad brought back from Vietnam for her mother. Something blue: an outfit worn to a wedding over a decade ago, almost to the day. You could say her "something old" and "something new" were both her husband, Bill, whom she married ten years ago and remarried Saturday night in their Vow Renewal at Two Rivers Winery.
On the first table their guests were met with when they entered the chateau was the only image they had from their original wedding. Small and framed with care, the single memento from that big day. When Michelle contacted me about their vow renewal, she mentioned wanting to do it right this time, with images to take away from the evening. When she and Bill were first married it was a rather informal day, and for her it was important to celebrate such a great anniversary with this vow renewal party!
The evening began with appetizers, charcuterie, and wine as Michelle wore a blue skirt and jacket that meant so much to her from the past decade. Before exchanging vows, she and her sister retired to her room to put on the wedding dress she bought for this occasion. She talked to me about how her father had always called her his little princess, and with her tiara atop her curls she definitely looked it!
She carried him with her in spirit, as she walked down the stairs to Bill, escorted by her brothers. As they stood on the stairwell landing, the two exchanged ten things they love most about one another – one thing for every year they'd been married. They exchanged laughs as he professed his love for her cooking, her love for his enthusiasm for travel. They also exchanged tears as they both, without knowing the other would as well, recounted how Bill promised her father the last time he saw him that he would always take care of Michelle. And he certainly kept that promise.
It was so special throughout the evening to see how in sync Bill and Michelle were. The way they both talked with their hands the same way, how they both struggled with cutting the cake. Marriage, and being married for such a period of time, really is unspeakably beautiful.
Bill and Michelle, thank you for sharing your celebration with me! We can all look up to a love like yours. Take a peek at some of my favorite moments from the evening: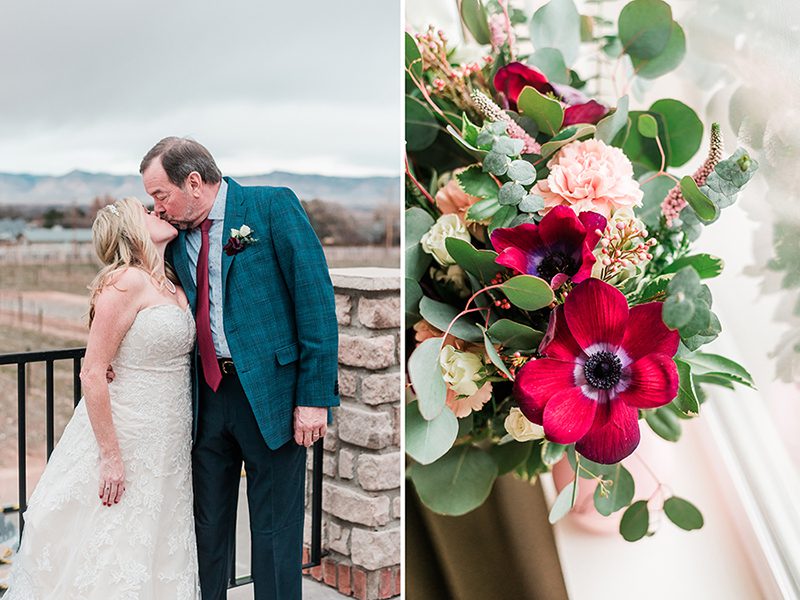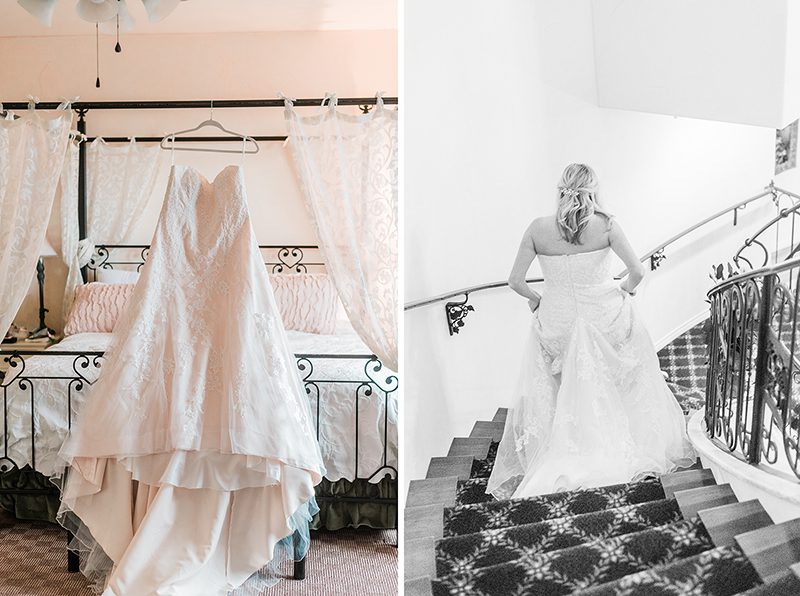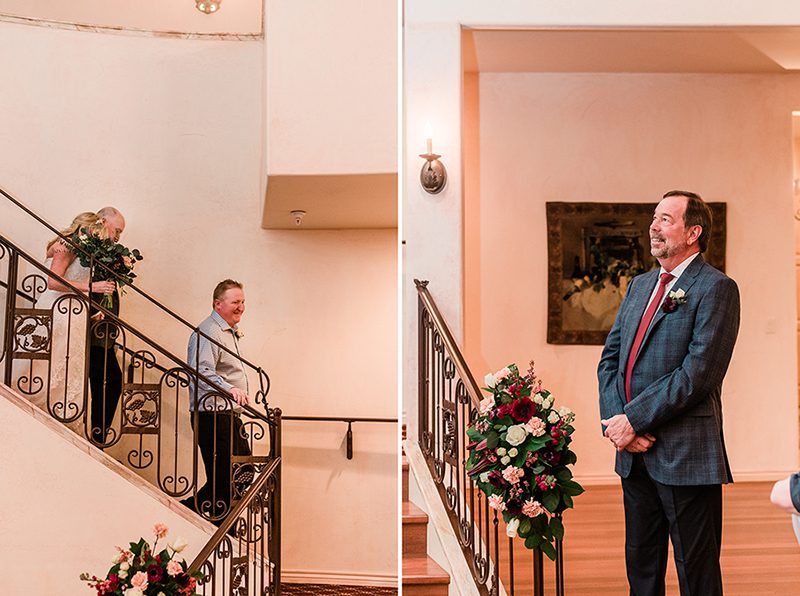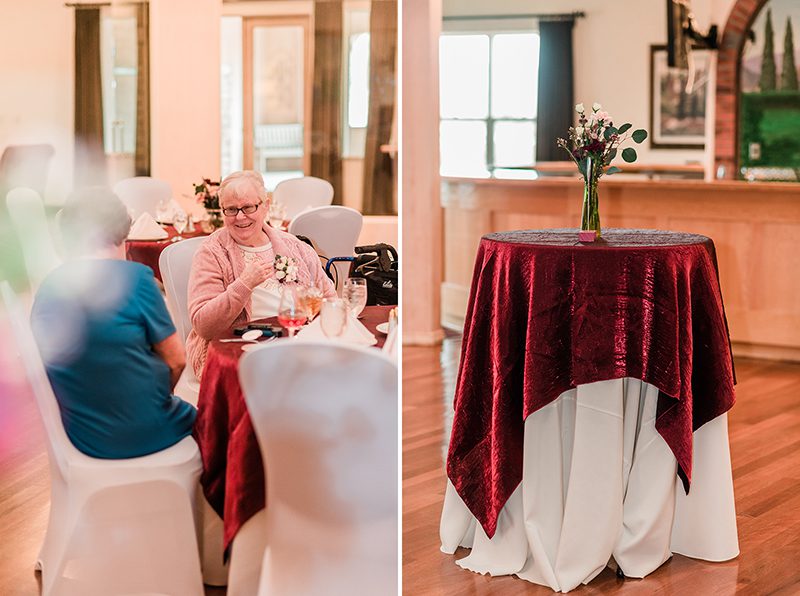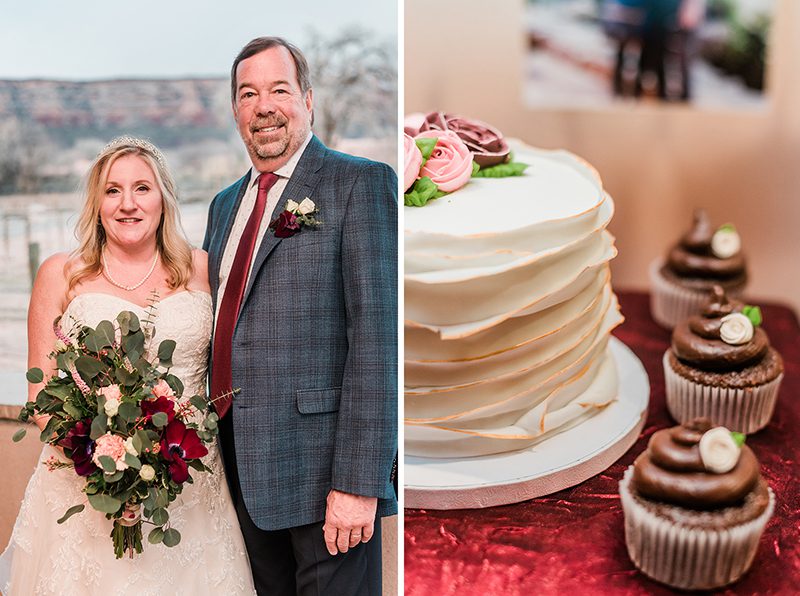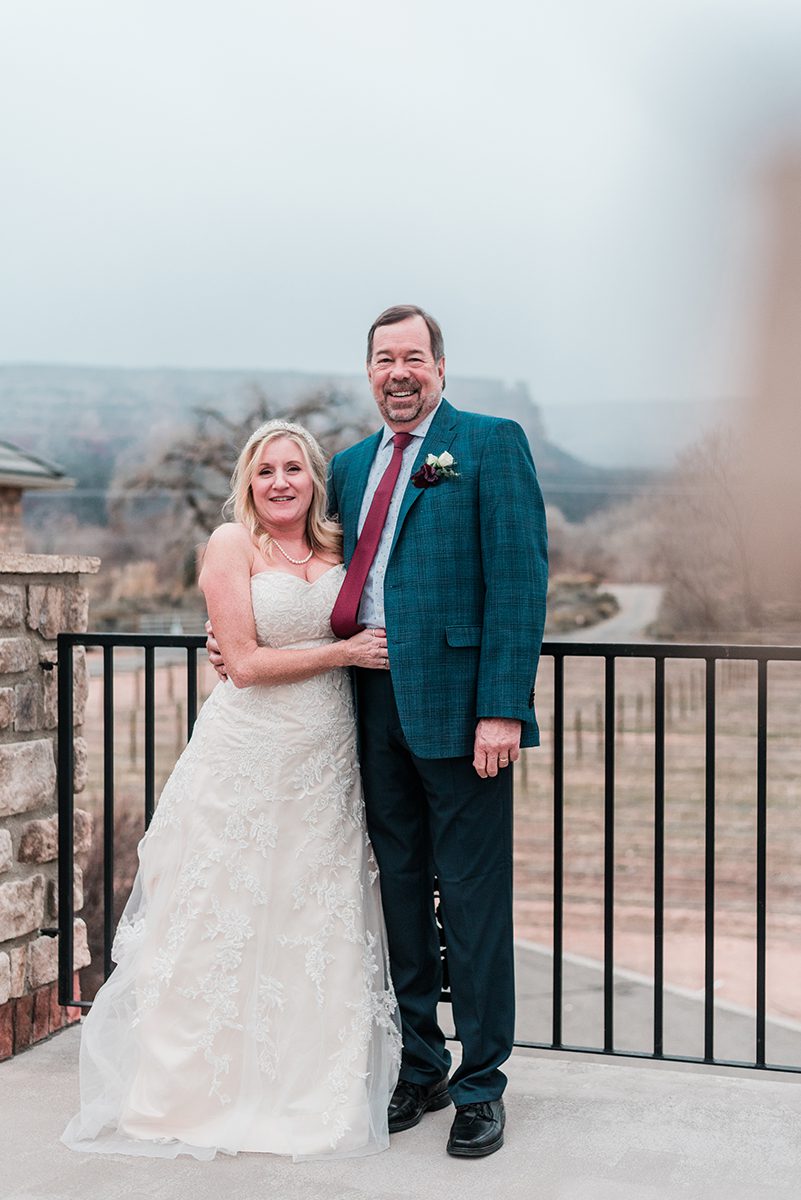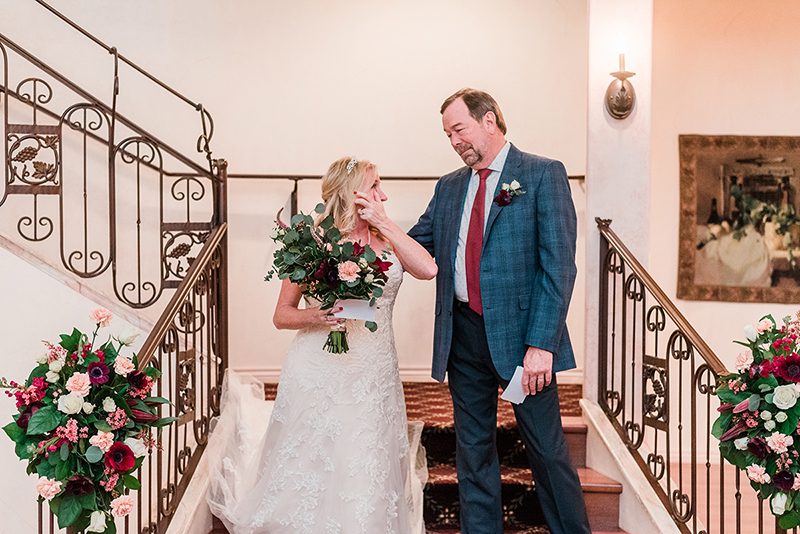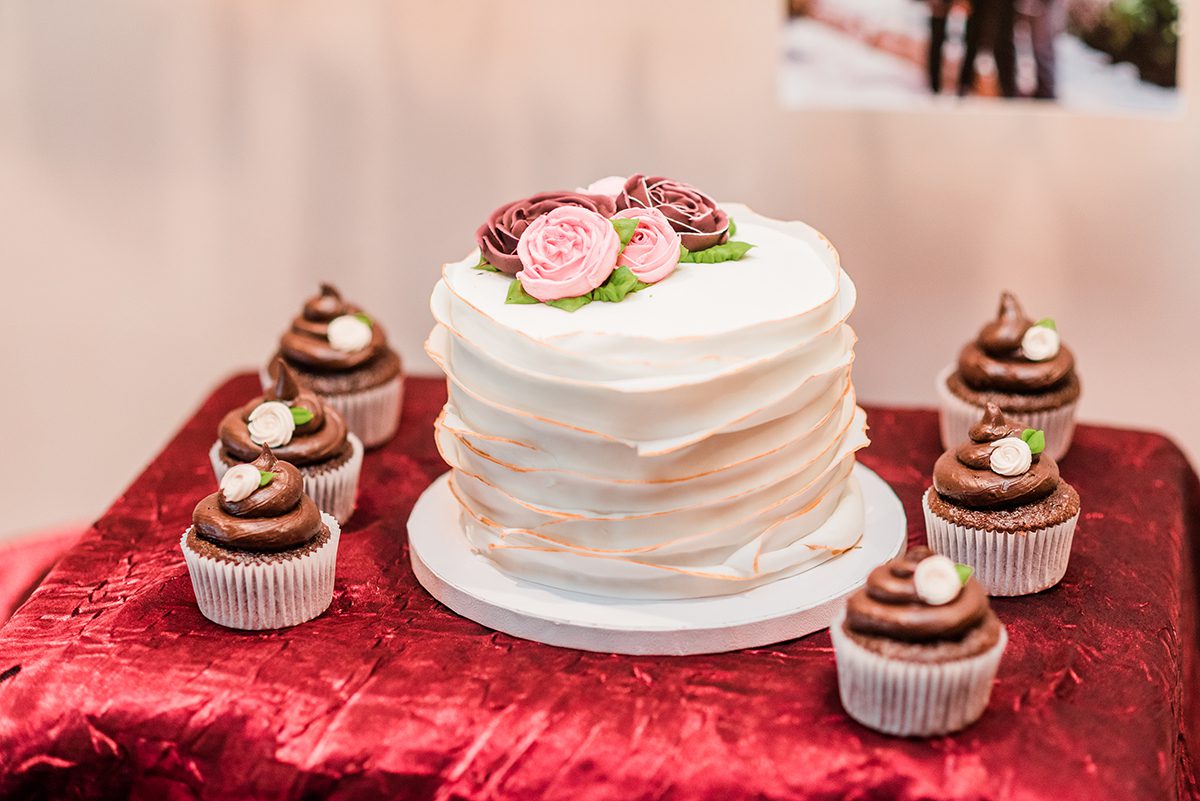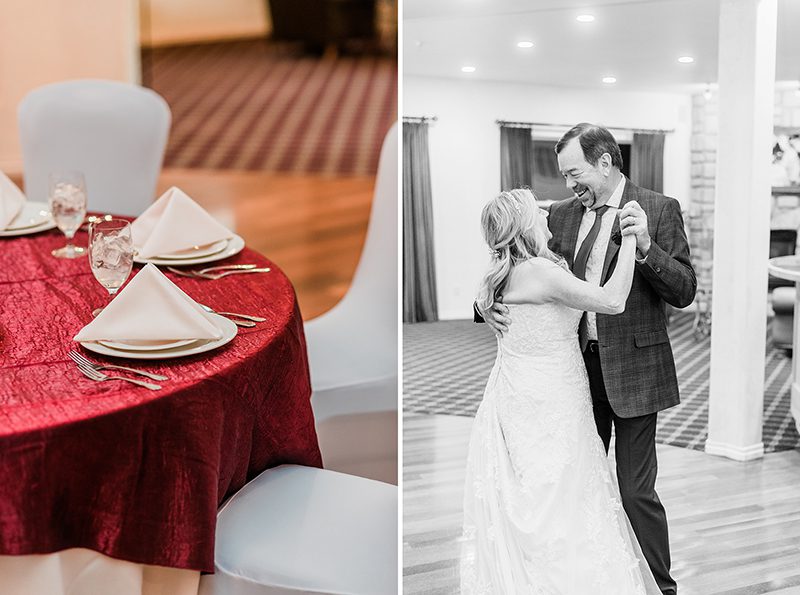 Vendors:
Photography: Amanda Matilda Photography
Venue: Two Rivers Winery
Cake: Simply Cakes by Camberly
Catering: The Cowboy and the Rose
Flowers: The Wildflower Floral