We all kept an eye on the radar last week as snow pounded much of the state, the highest avalanche count in Colorado history on the back of our minds. With almost an "eye of the storm" scenario we lucked out with perfect weather for John and Lisa's winter elopement in Ouray!
After some scenic photos around Ouray we made our way up to Ridgway State Park for them to exchange vows. The two met at Augustana College in Illinois at a Cinco de Mayo party. They bonded while eating Taco Bell! The best "how we met" story, right? Making our way up to the exact point I'd chosen, the rest of the world seemed to fade away. I quietly snapped away as they promised their forever love to one another, the highway traffic was silenced as their focus narrowed in on the other.
John asked Lisa to marry him at Blue Lakes near Ridgway around the campfire. "I didn't see it coming. It was an impromptu camping trip we decided to take Labor Day weekend and I was beyond excited when he did it!" Lisa recalled. She told me when we first met that they wanted to marry in Ouray/Ridgway for its significance and because it was their favorite place in Colorado.
The vows were said, and the first kiss shared, followed by a big bear hug. "I swore I wouldn't cry!" Lisa laughed as she wiped away tears. The two signed the certificate on each others' backs – making it official! We celebrated with a few more photographs against the beautiful San Juan backdrop before John and Lisa made their way into Ridgway proper to celebrate alone with pizza and beer (my kind of celebration haha!)
Lisa and John, thank you for allowing me to witness your first moments of marriage and trusting me to document your vows. I know you'll look back on that intimate exchange with fondness in years to come! For now, take a peek into some of my favorite moments from their winter elopement in Ouray: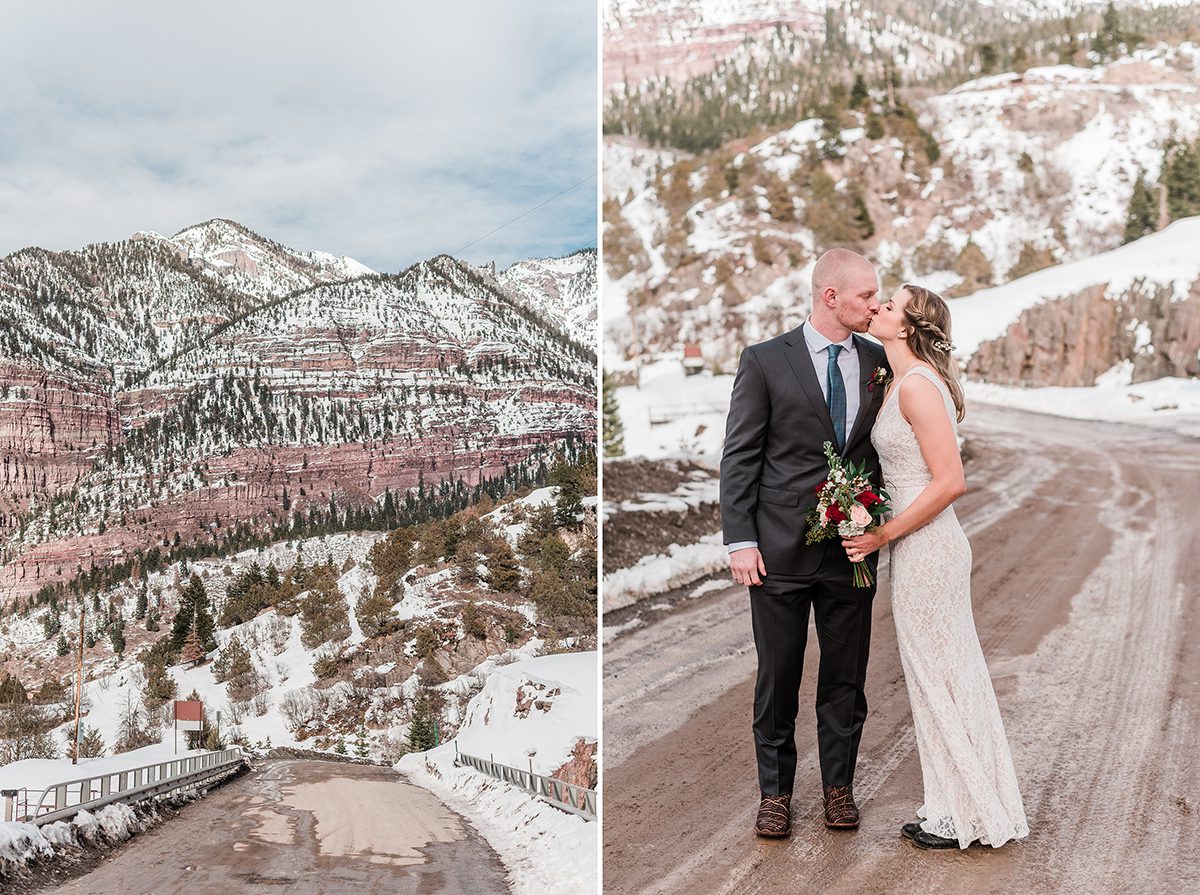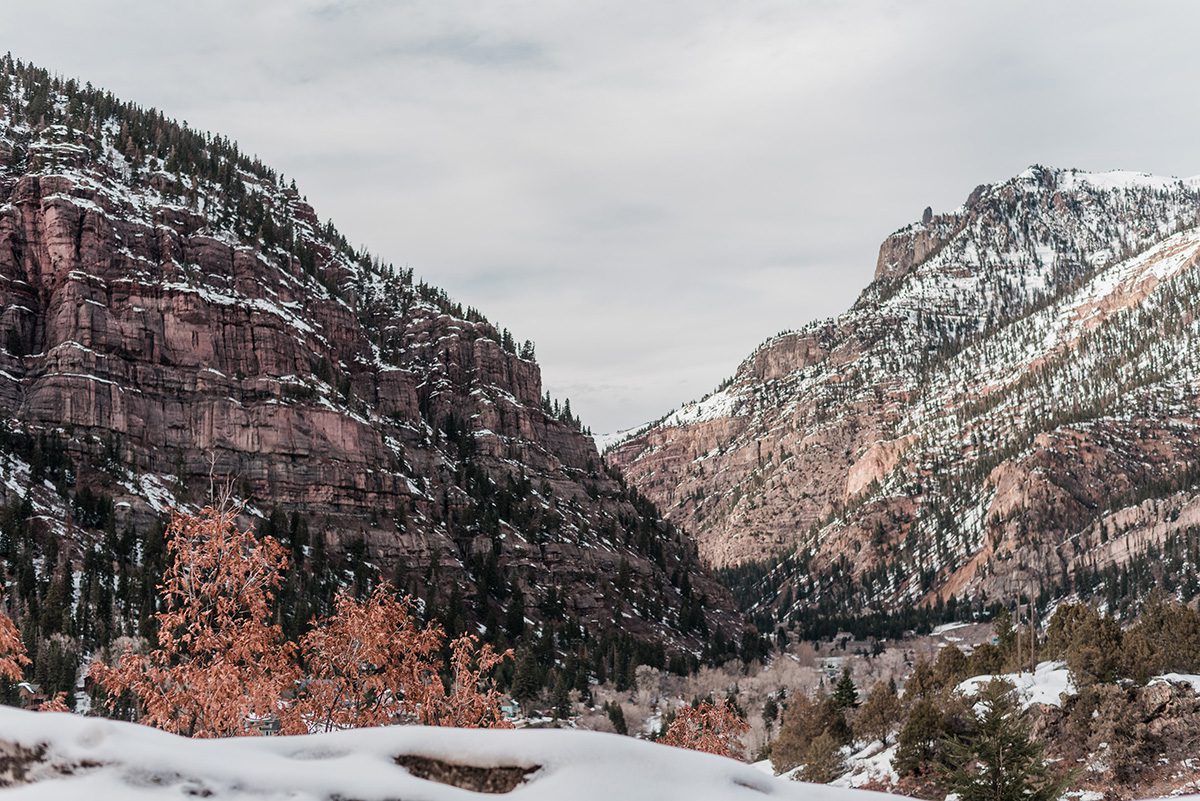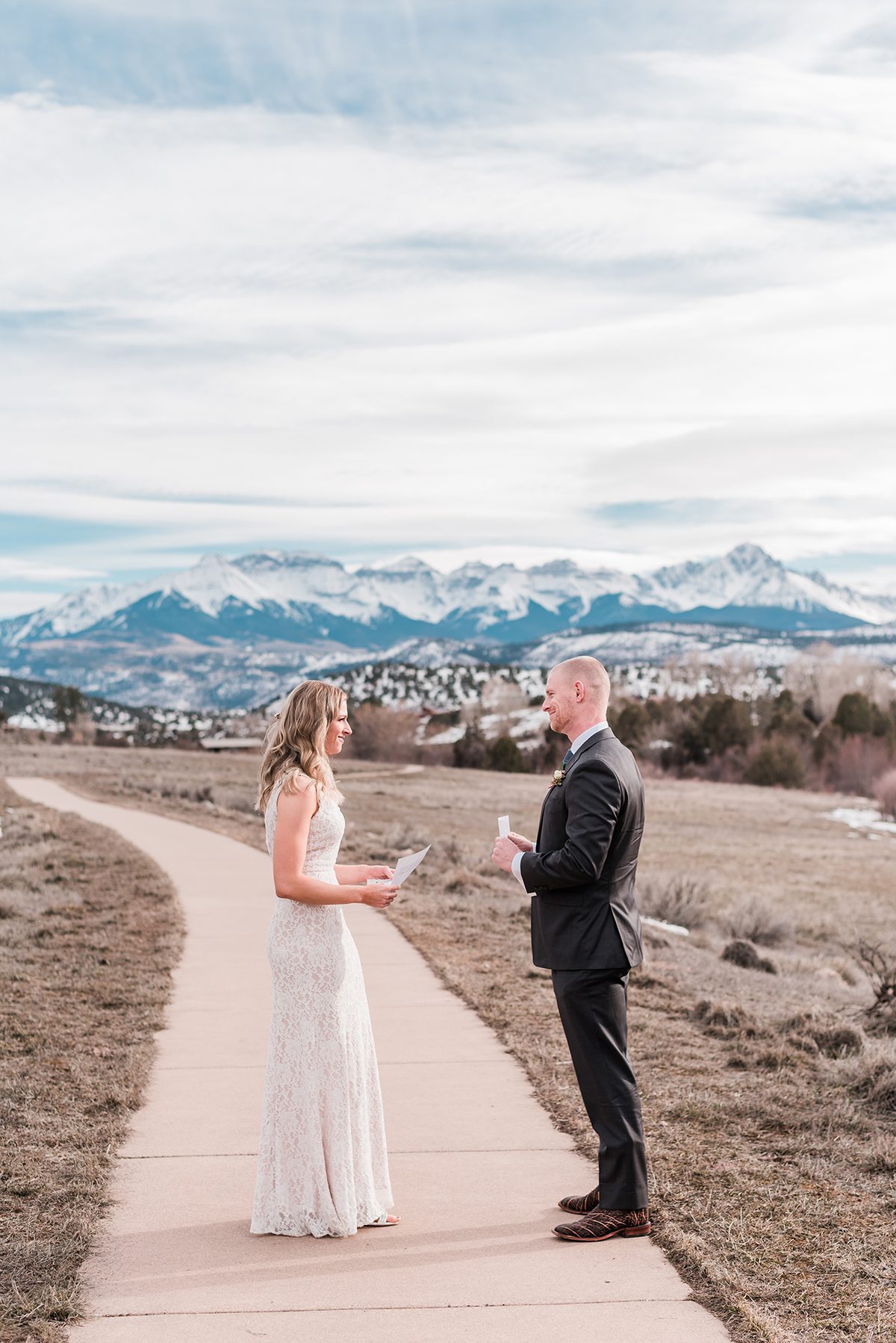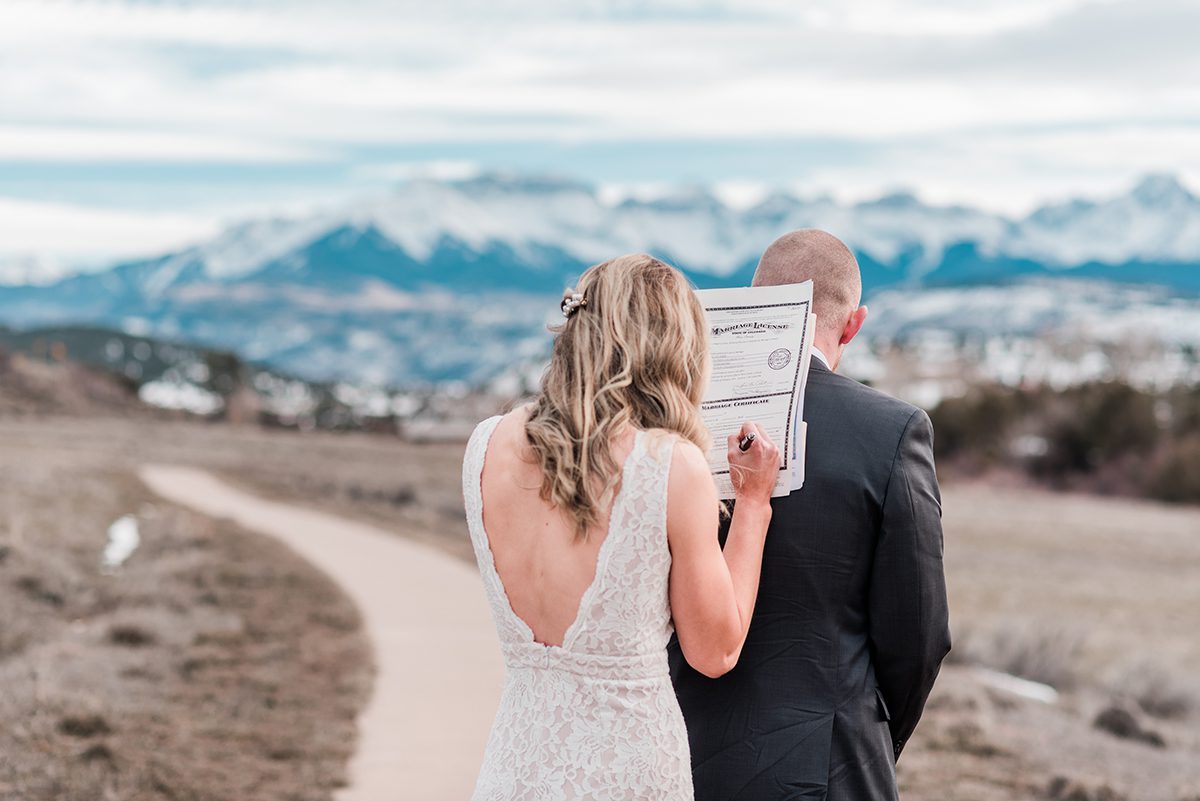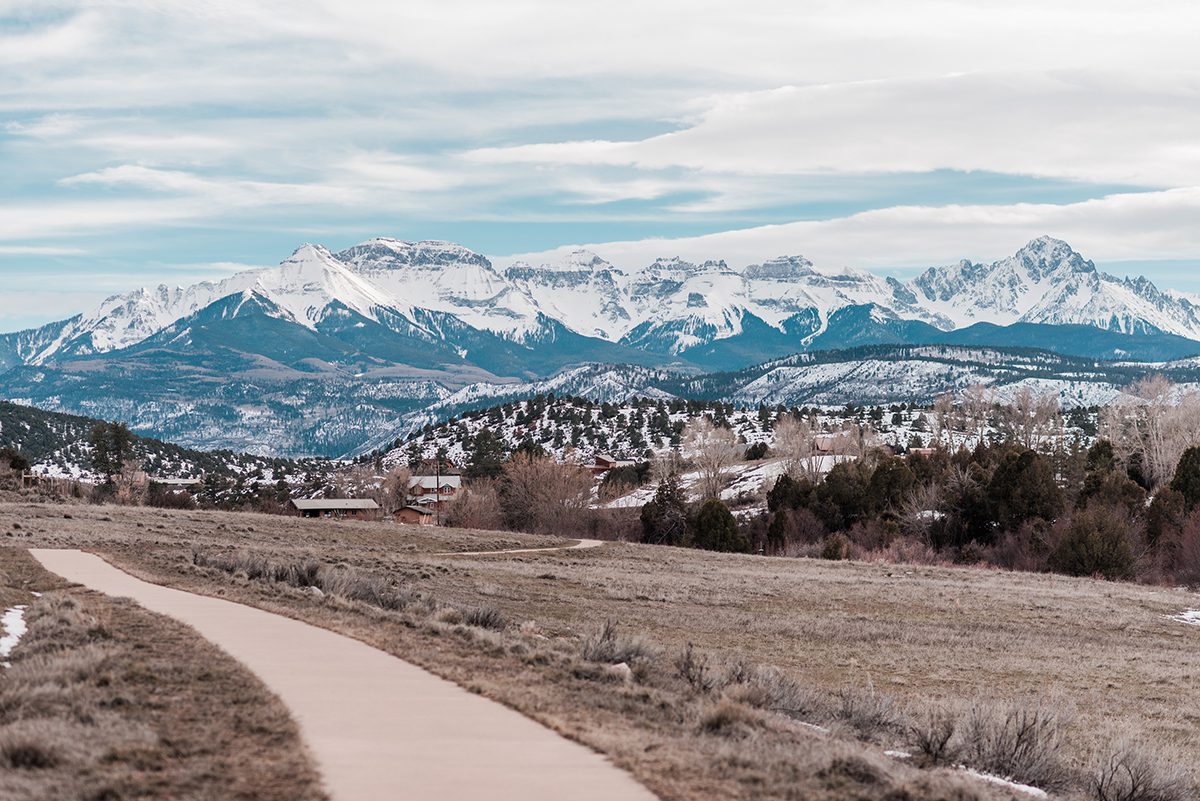 Vendors:
Photography: Amanda Matilda Photography
Flowers: Country Elegance Florist
Makeup: Hope Carlton with Perfect Touch Makeup
Dress: David's Bridal
Rings: Blue Nile