Blake and Carrie's Gateway Canyons elopement was incredible. The two first met in Houston, where they moved to Denver from over the winter. Blake proposed to Carrie just before a vacation they'd had scheduled to Paris! As Carrie put it, they flew away to spend a week of magic relishing in their new engagement.
For their wedding, Blake and Carrie knew they wanted something intimate and personal. An elopement was the perfect choice! They found Gateway Canyons Resort and immediately fell in love with the area. We met up a month or so before the big day to tour the different ceremony sites the coordinator Shalon recommended for their intimate ceremony. Ultimately they decided on the first spot we saw: an incredible bridge spanning the river, with the red cliffs rising on either side.
I arrived at the resort met with gorgeous flowering bushes and cacti and knew immediately that it was going to be a stunning day! Capturing the last moments of the two getting ready, it was fun to see each of them giddy with excitement and nerves. I will never get tired of hearing my couples mention how real it all feels once the full attire is on! It's one of my favorite moments.
Carrie mentioned to me as we were walking to the car to head to the ceremony that Blake had told her something she really connected with earlier in the morning. He told her that he was trying to be fully present in every moment, knowing quite wisely that the day would pass quickly. That he didn't want to think forward to the ceremony or their dinner or anything but the moment they were sharing now. I could tell how much that sentiment meant to her and tried to reconnect it with our photo time after the ceremony, asking them after an embracing pose to just stay there for a moment and really be present. I then snapped one of my favorite photographs of the day!
After the ceremony and photo time, Blake and Carrie shared an intimate dinner together on the patio of the Entrada restaurant at the Gateway Canyons Resort, and shared a beautiful aspen tree cake made by Cakelady Creations. Check out some of my favorite captures from their Gateway Canyons elopement: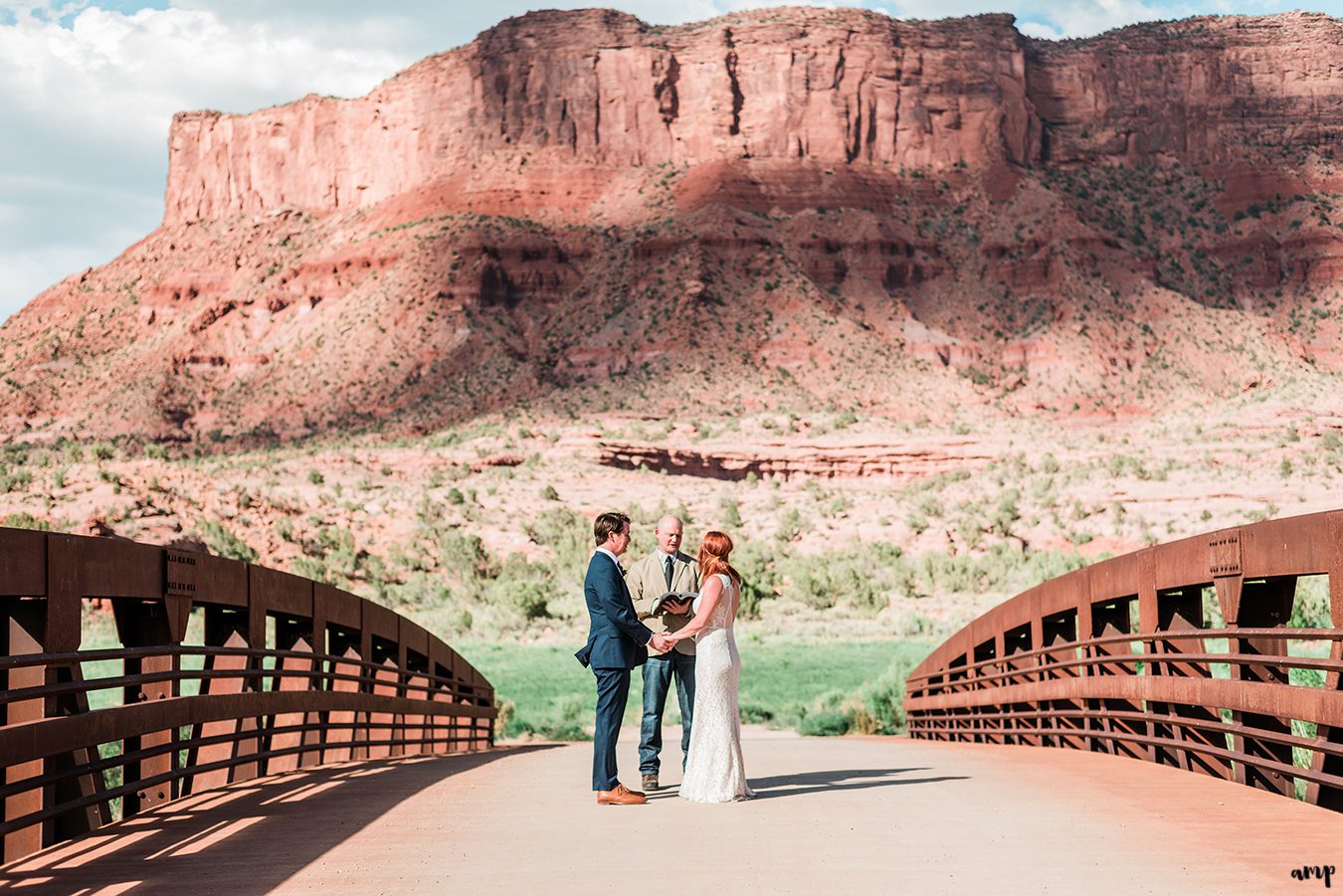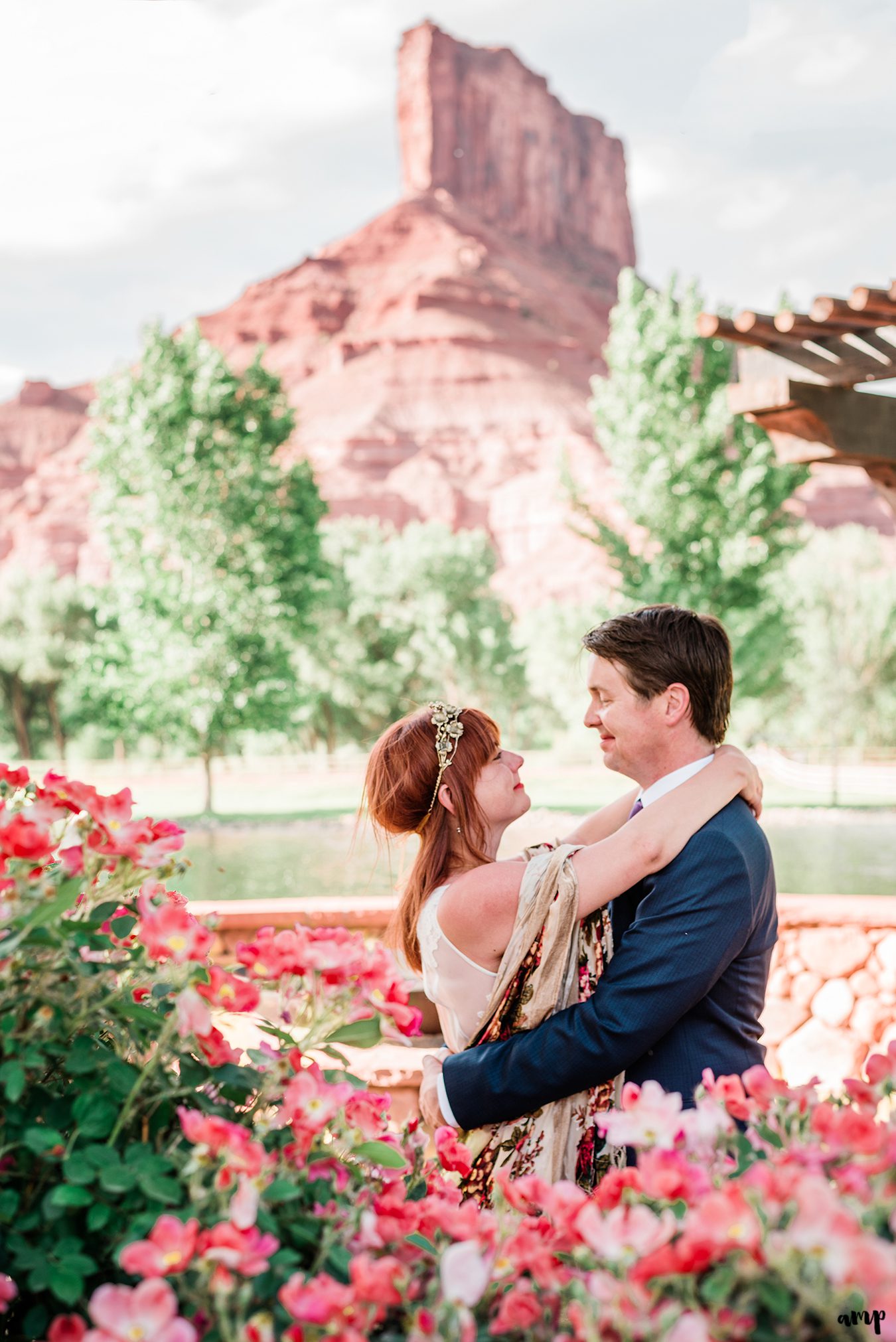 Gateway Canyons Elopement Vendors:
Photography: amanda.matilda.photography
Venue: Gateway Canyons Resort
Cake: Cakelady Creations