When you're about to move to Texas together, from your home in the mountains of the western slope, a Grand Mesa winter engagement session is the best way to capture your love in the place where it all started!
Christian and Savanna have been together over a year and a half now. When they have free time together, they're constantly enjoying the outdoors. Kayaking and fishing, to country music concerts and skiing, they take full advantage of all our area has to offer!
To Savanna, it seemed like yet another day enjoying Trapper's Lake by Meeker. To Christian, it was the day he would ask her to be his wife! He admits he hadn't planned to do it that particular day, but she had just gotten her nails done (I'm not the only one going "aww!" am I??) As they stopped at a bakery for some goodies, Savanna joked with the cashier that Christian would never propose to her. Little did she know….
They made their way to the lake and Christian wanted to take a selfie with the amazing views. Savanna picked up their pup, smiled, and shouted "no!" in shock as Christian got down on one knee. They still joke that the first words out of her mouth were no, haha! He quickly stammered out a few words, and she responded "of course!"
Christian had been recording the whole time, a clever ruse with the selfie excuse. He managed to capture the proposal, including their dog and the amazing mountain views which were so important to her!
When I met up with the two of them, they mentioned that they would be moving to Texas soon and wanted some snowy mountain photos to always remember where their story began. We spent their Grand Mesa winter engagement session exploring the lakes and pine tress, little cabins and aspen groves, and marveling in the beauty of the fresh snow. Take a peek at some of my favorite moments from their session: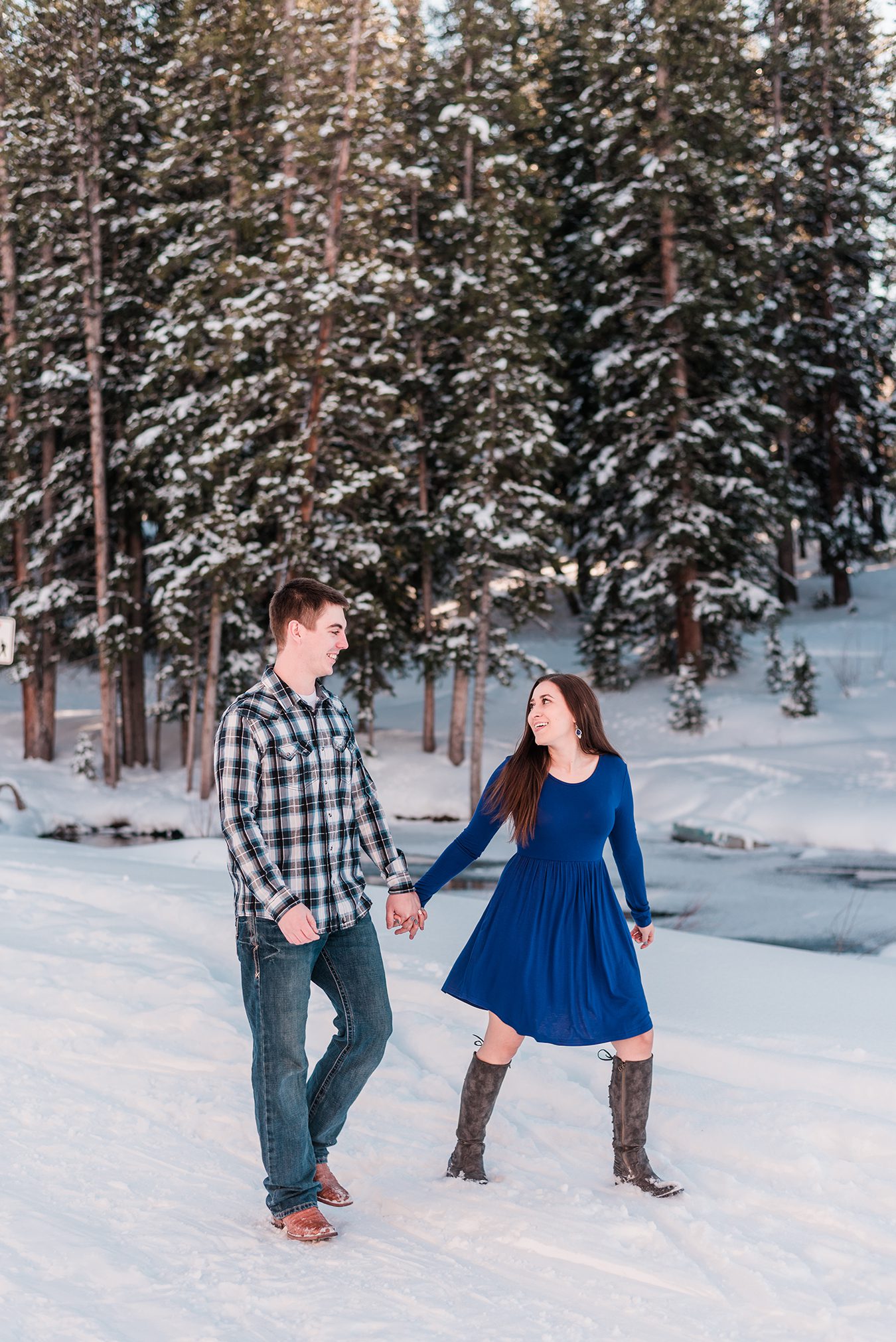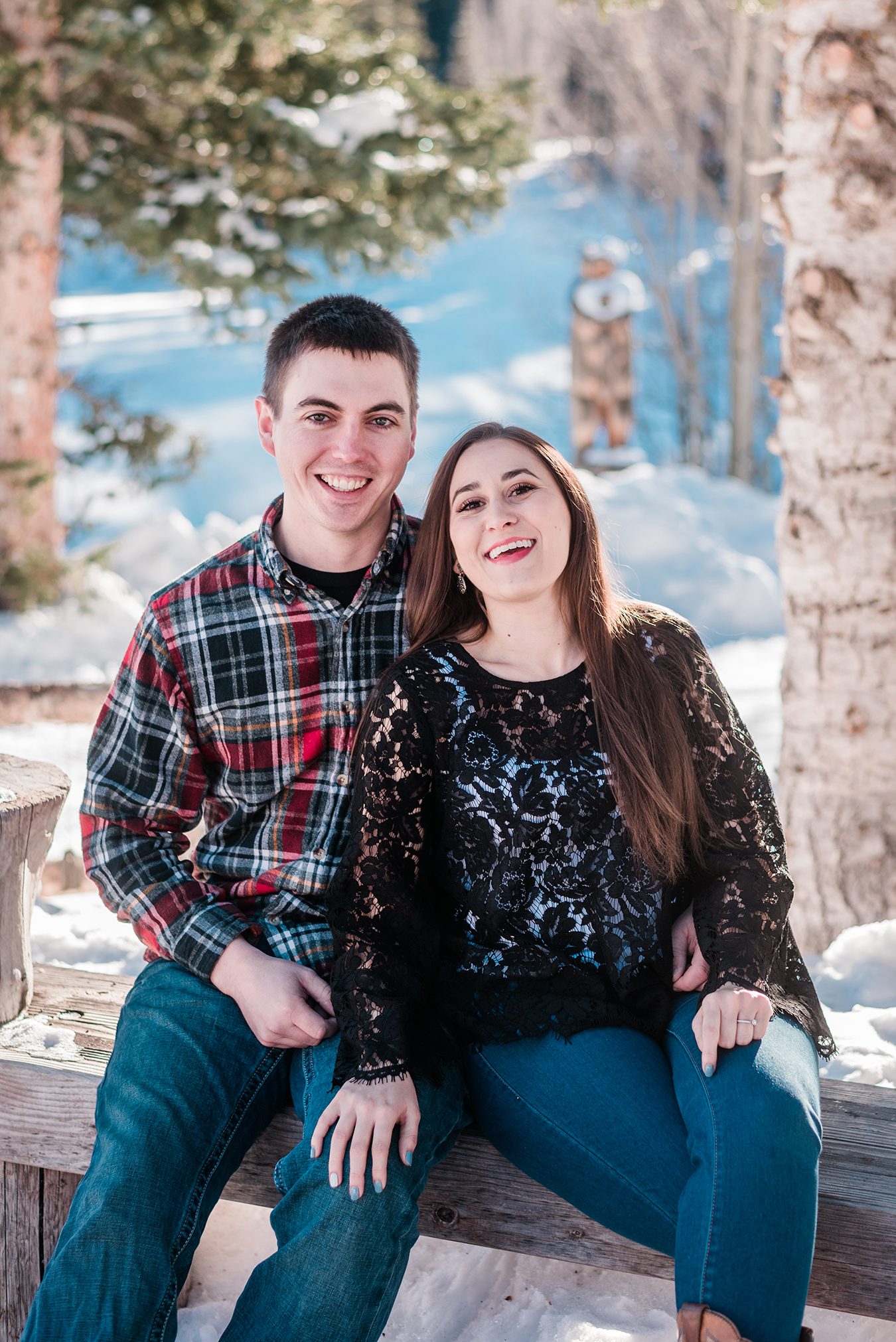 Interested in your own engagement adventure? Learn more here!