Dan and Courtney have that contagious, goofy kind of love – joyful to be in one another's company. It is so much fun to work with them, laughing the whole time! Their Crested Butte wedding at the Mountain Wedding Garden was blessed with the best weather possible in the mountains; perfect temps, no rain, and no haze to block the views that Crested Butte has to offer.
If you follow my blog religiously, you may remember their engagement story from their session last fall. The two met by chance in a pub in Boulder. Dan was playing a game of Foosball with friends when he made a wager that the loser had to ask someone of the opposite sex to buy them a drink. When he approached a table with two ladies and asked them to buy him a drink he was greeted with negativity from Courtney's friend. Dan stuck around for a bit, but then went back to his friends. Courtney was obviously upset this handsome man was scared off, so her friend made amends by offering Dan a chicken finger, which Dan would never say no to.
Dan got Courtney's number by the end of the night, and through talking they discovered they are both transplants from New York. They quickly realized though that wasn't all they had in common, and they had their first date that next Wednesday. To this day Wednesday is still their weekly date night!
Courtney says she knew Dan was the one when he stole a kiss on the first date. The whole wedding day the two of them and their loved ones talked about how perfect they are together; both going through life super chill and taking everything with a dose of silliness. They were engaged just after Thanksgiving in Crested Butte. Dan took Courtney to a spot they had biked past as they were leaving town. It was in the snow and Dan ran up a little snow covered hill and got down on one knee with their dog Mr. Bentley by his side!
They hosted their Crested Butte wedding at the Mountain Wedding Garden, surrounded by the wildflowers that inspired their colors/decor. Dan confided in me after the ceremony that he was so stoked to finally be married. "I knew right away I would marry her. It's amazing that it's finally done." Surrounded by friends and family, many of whom traveled from the east coast for the big day, the two celebrated into the night – dancing was one of the things they were looking forward to most on their wedding day! Everyone kept commenting how beautiful and totally worth the journey Crested Butte was. Dan and Courtney, thank you for sharing your journey and big day with me; it was an honor to be part of such a beautiful and fun day! Take a peek at some of my favorite moments from their Crested Butte wedding at the Mountain Wedding Garden: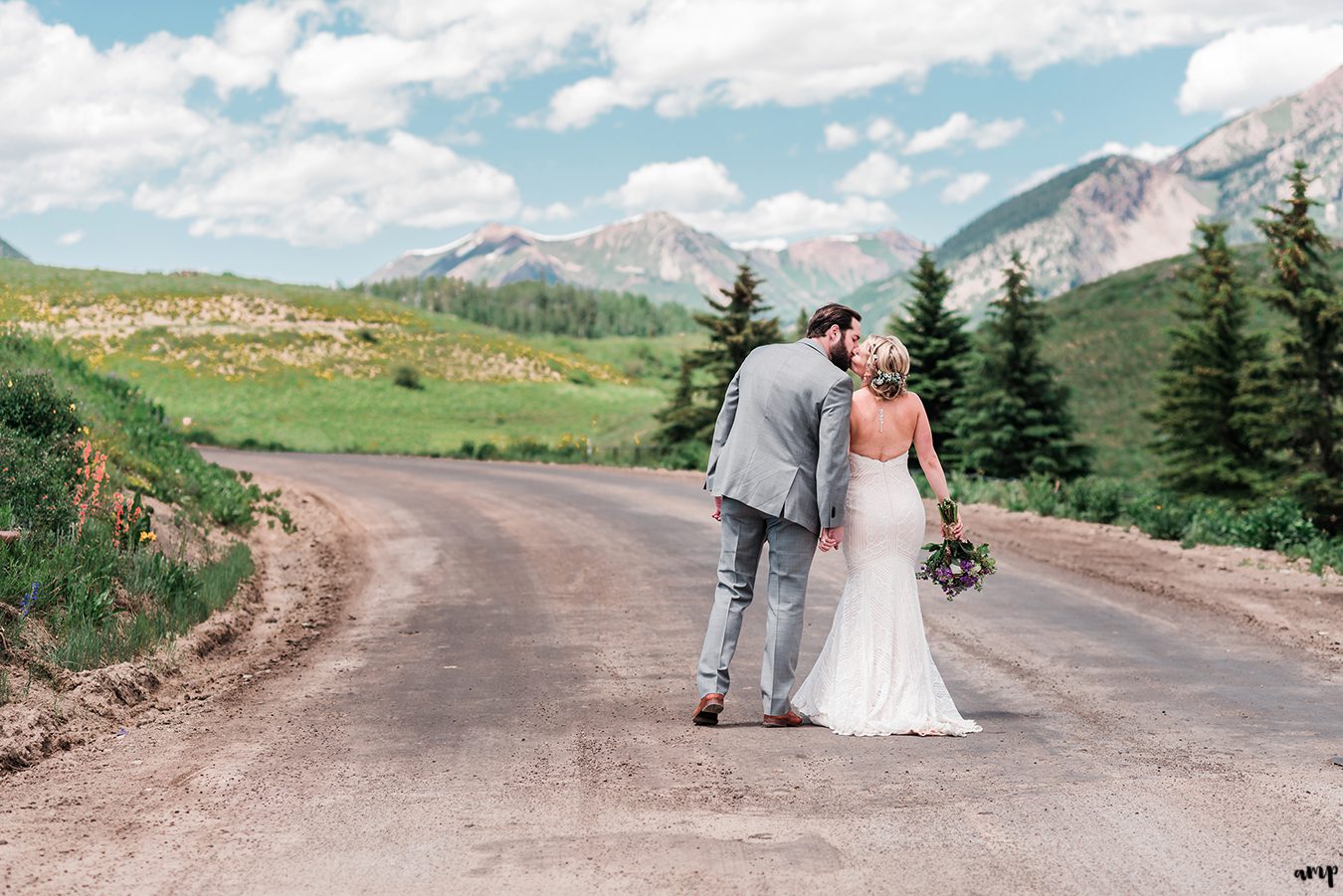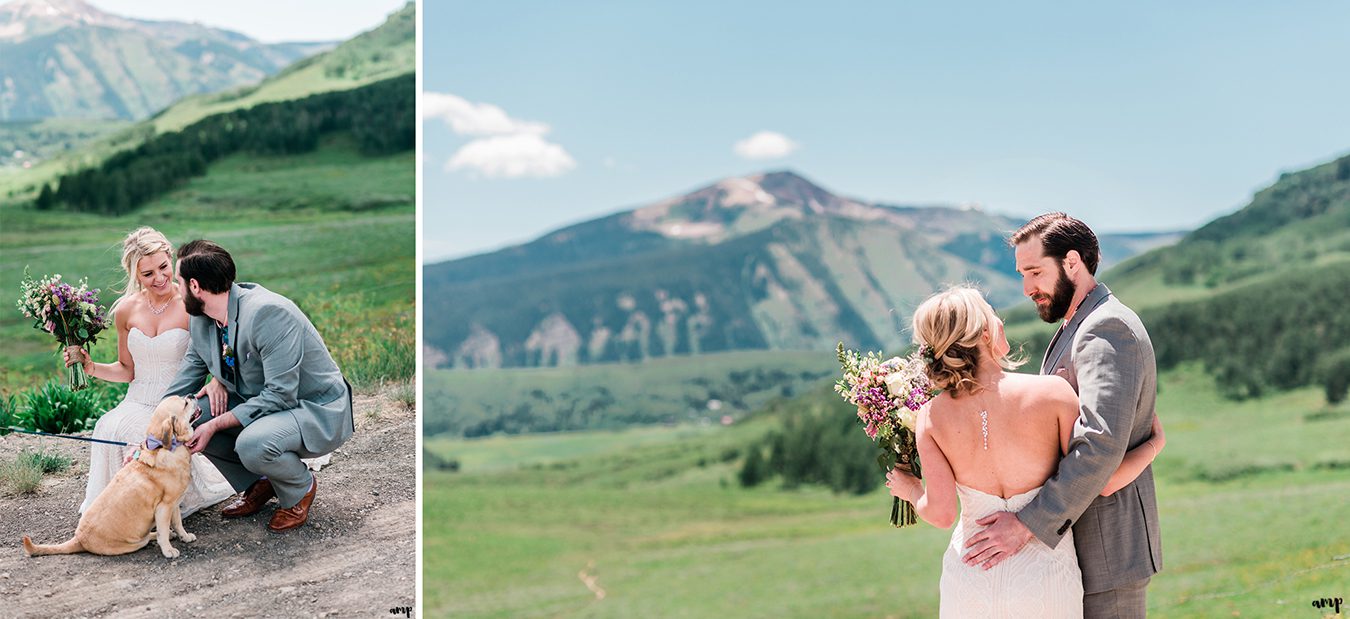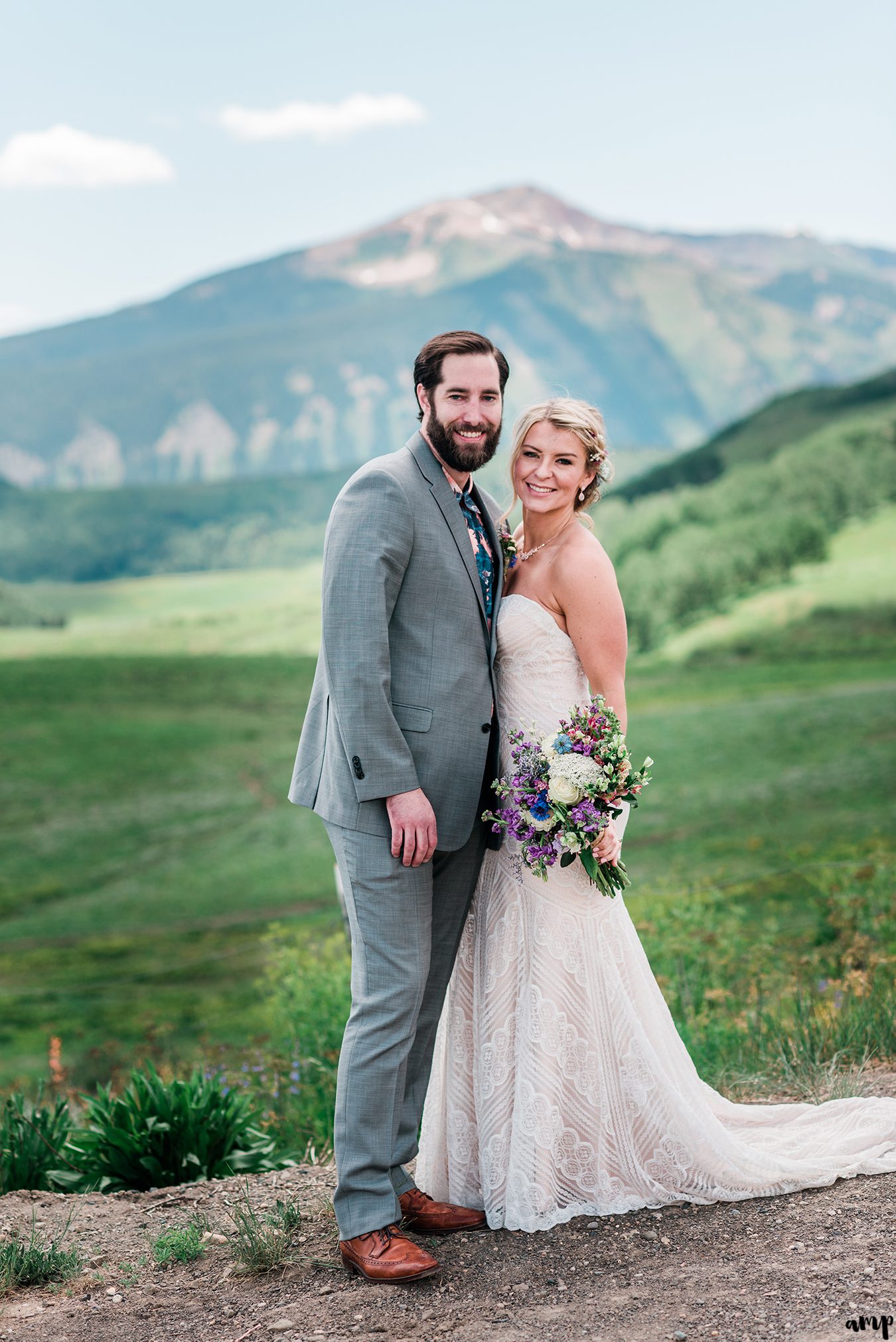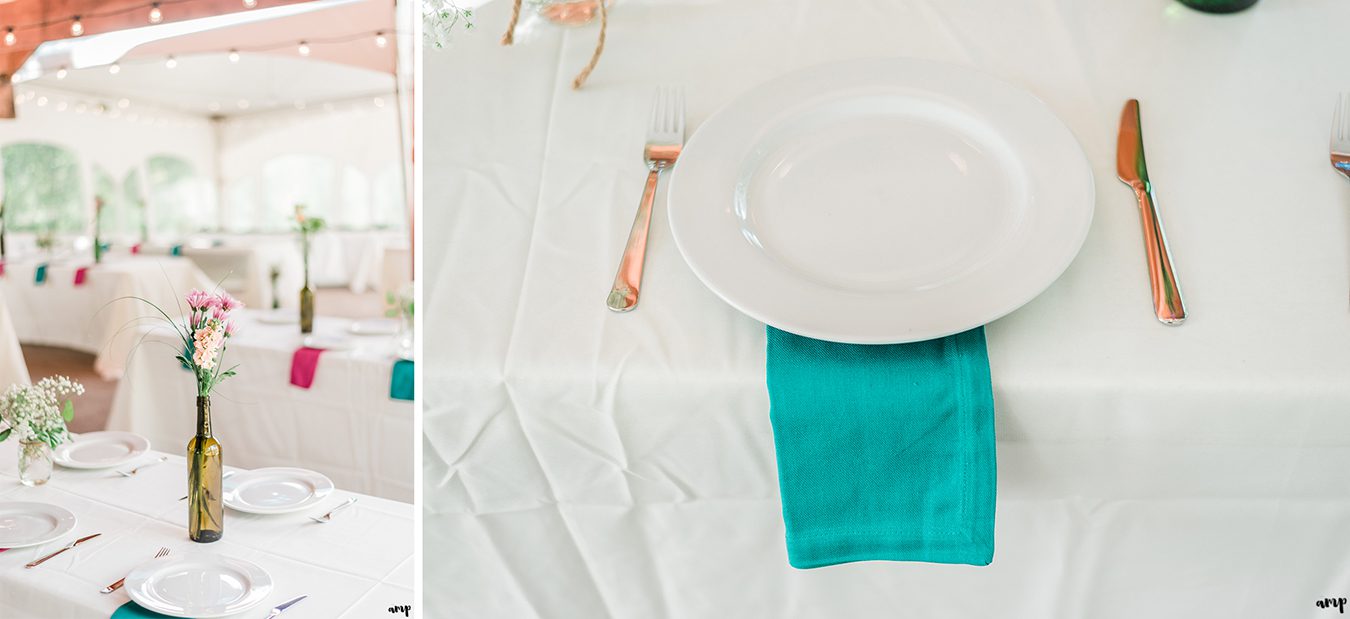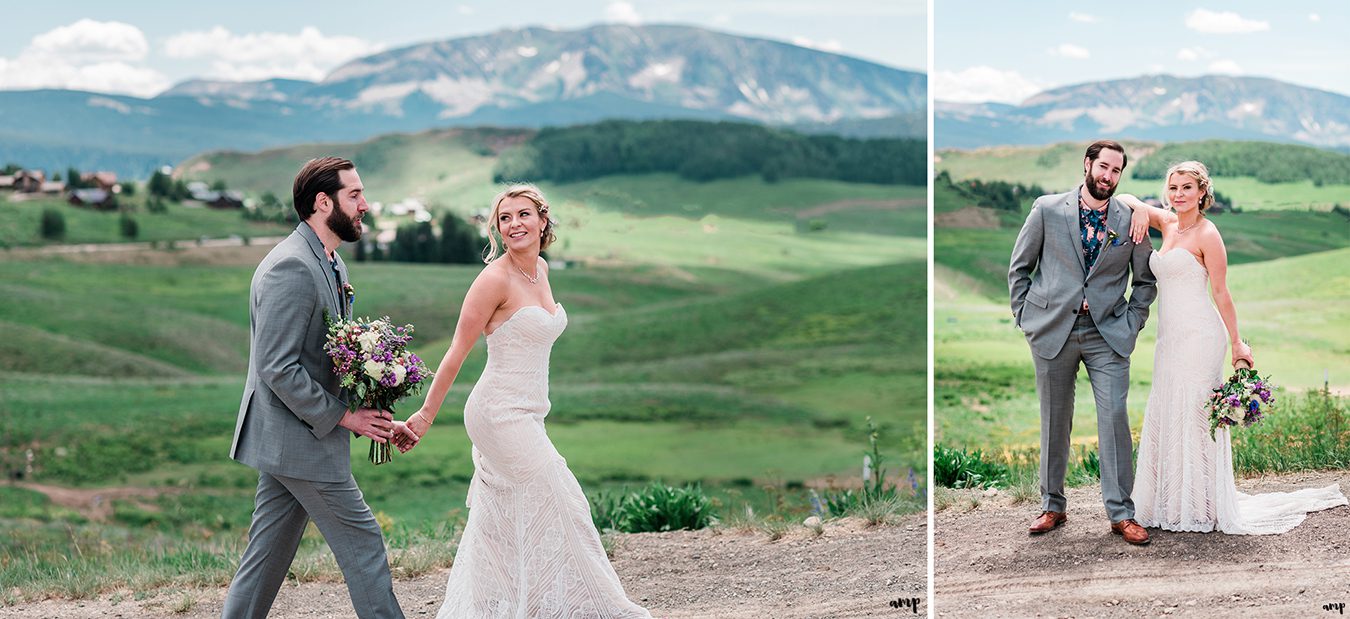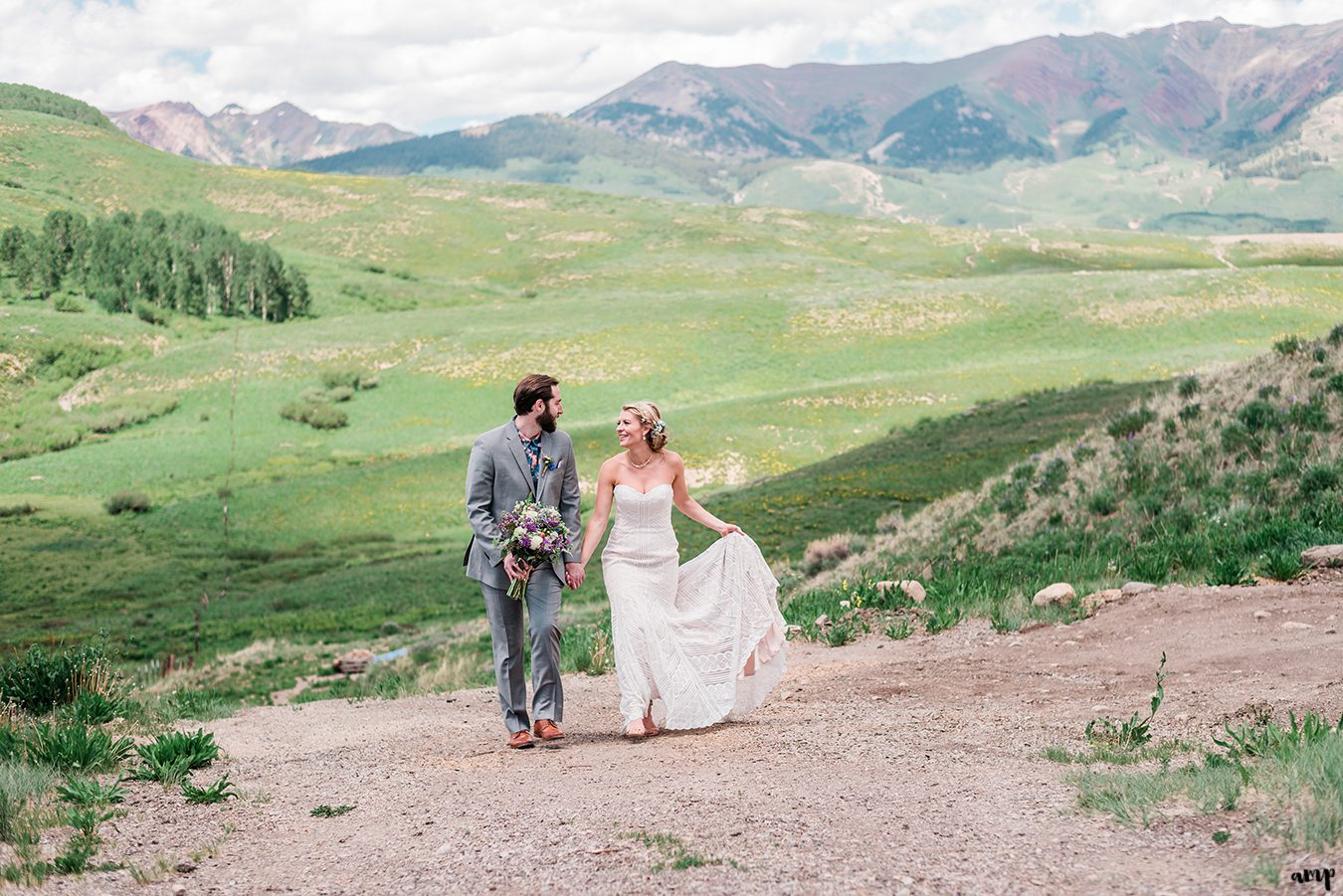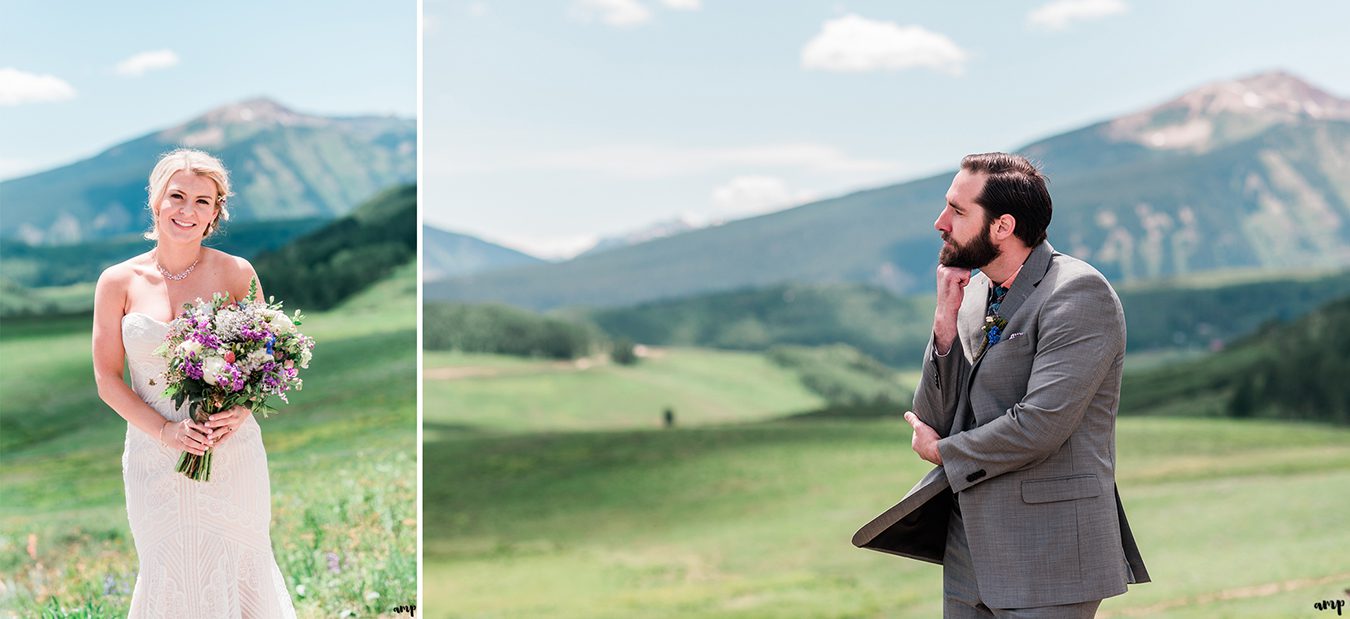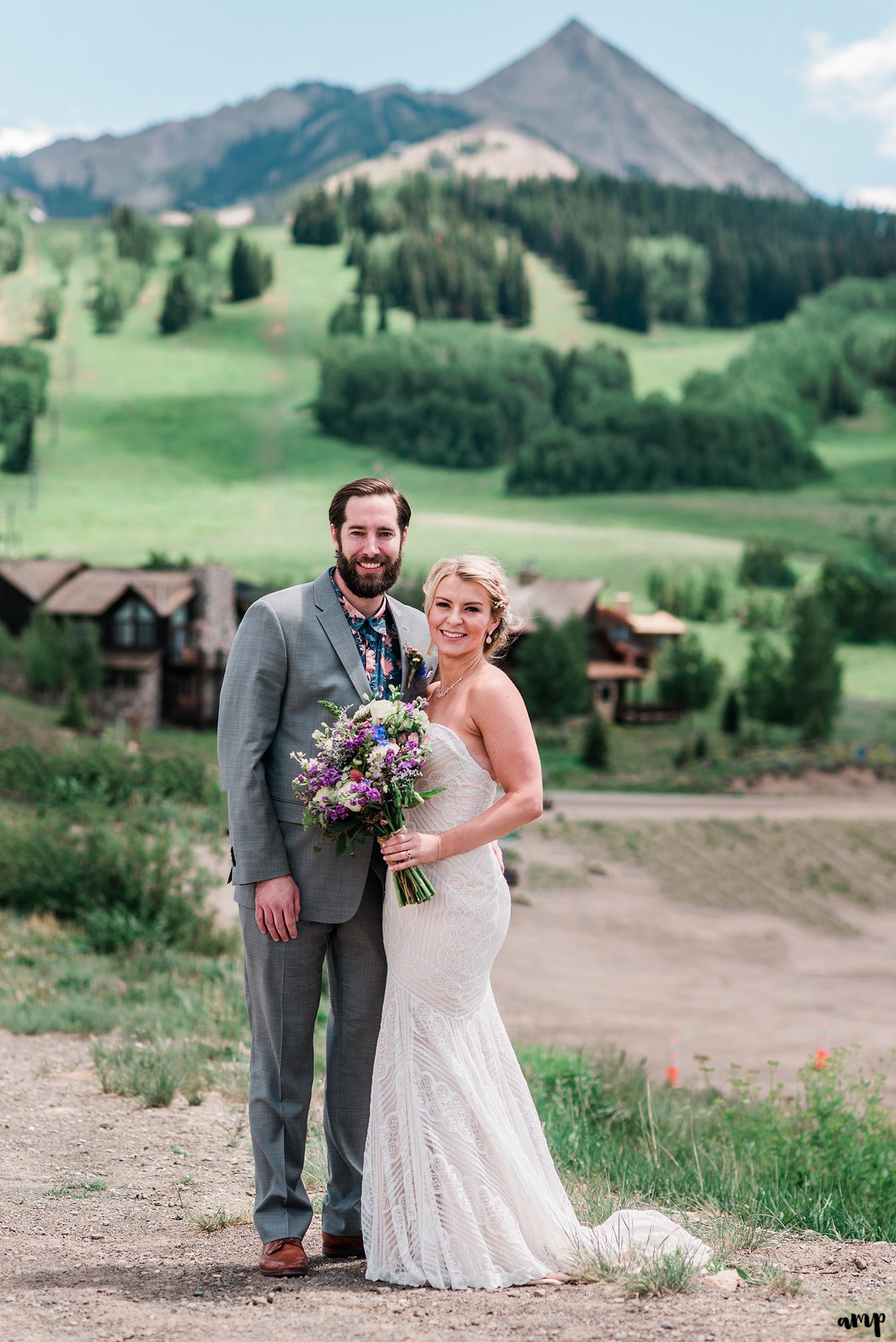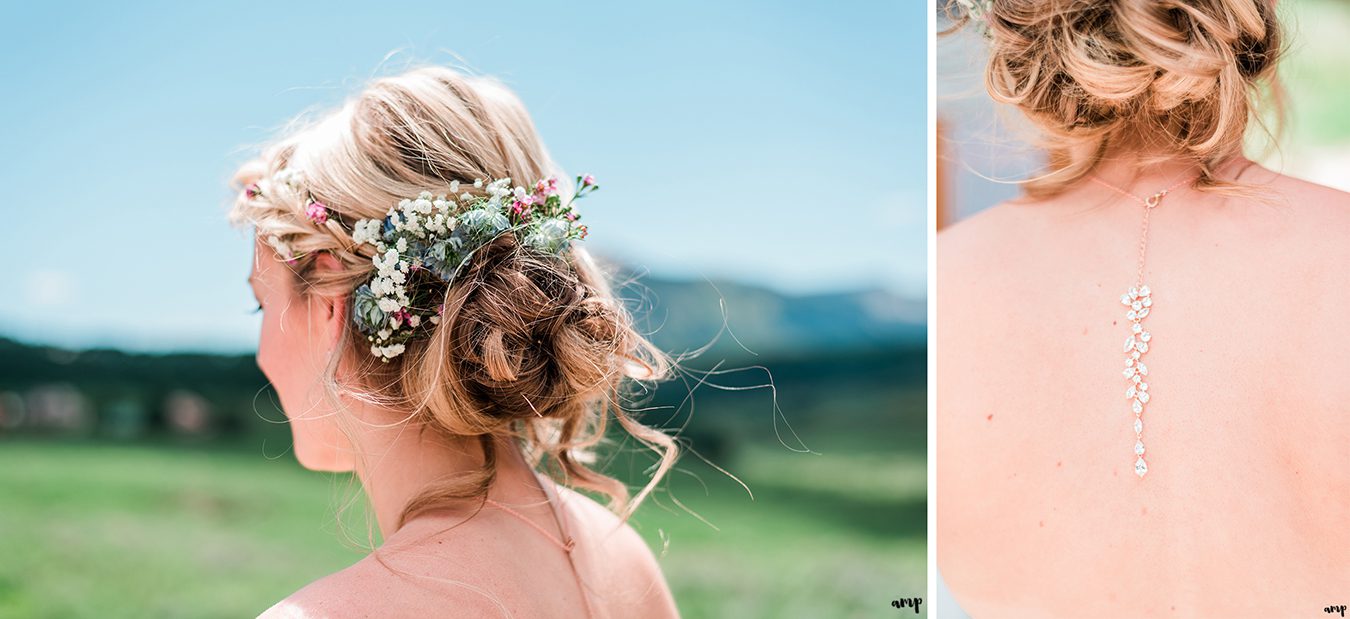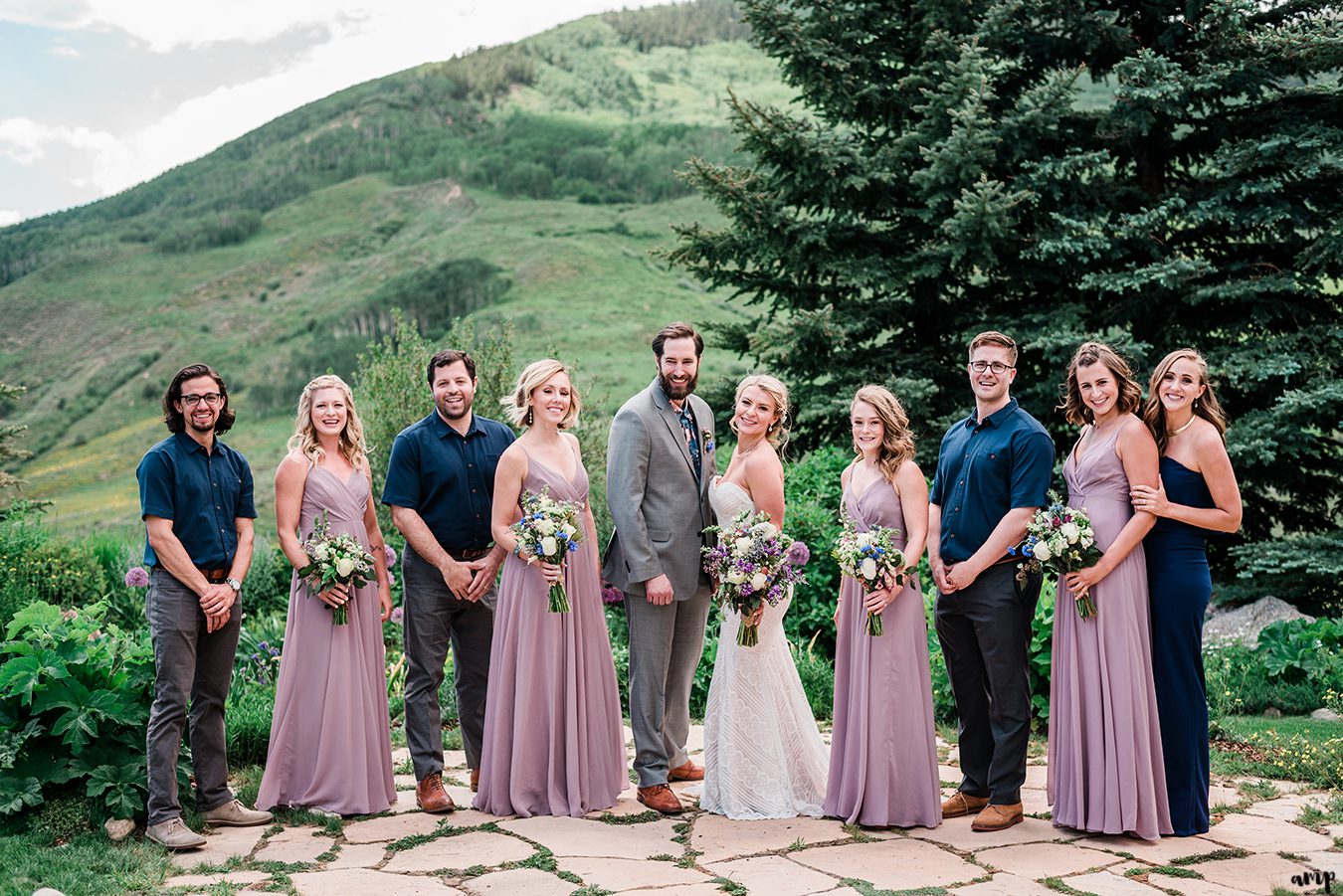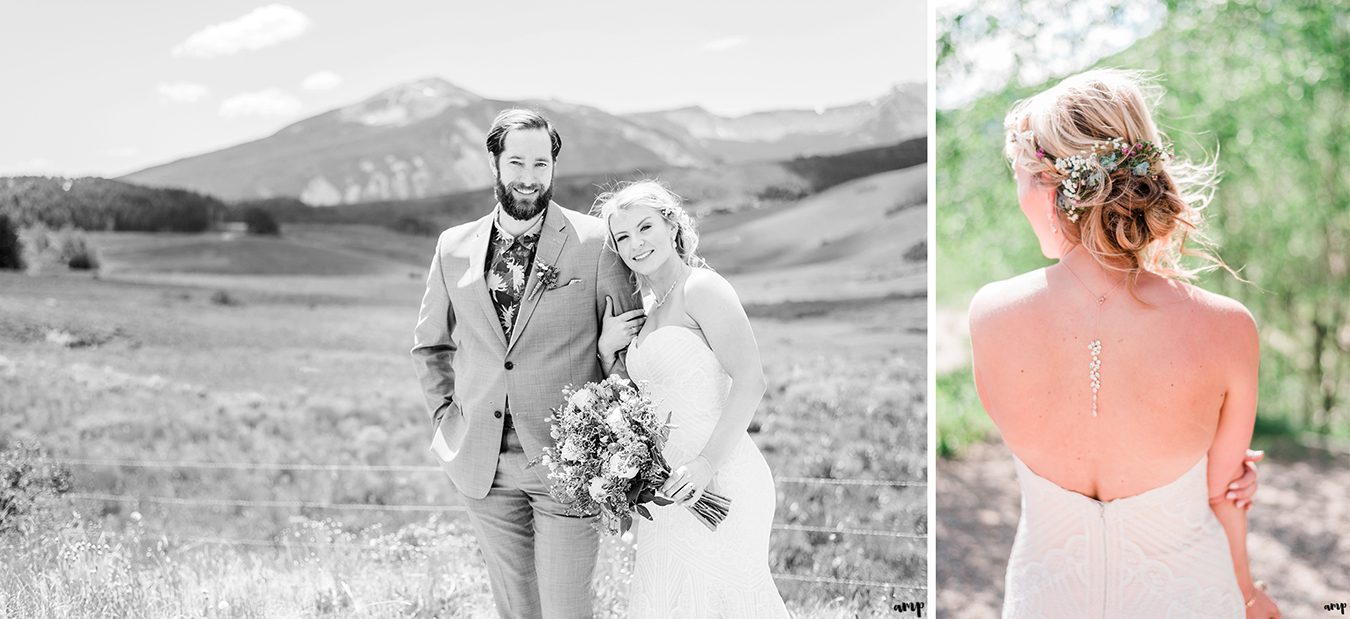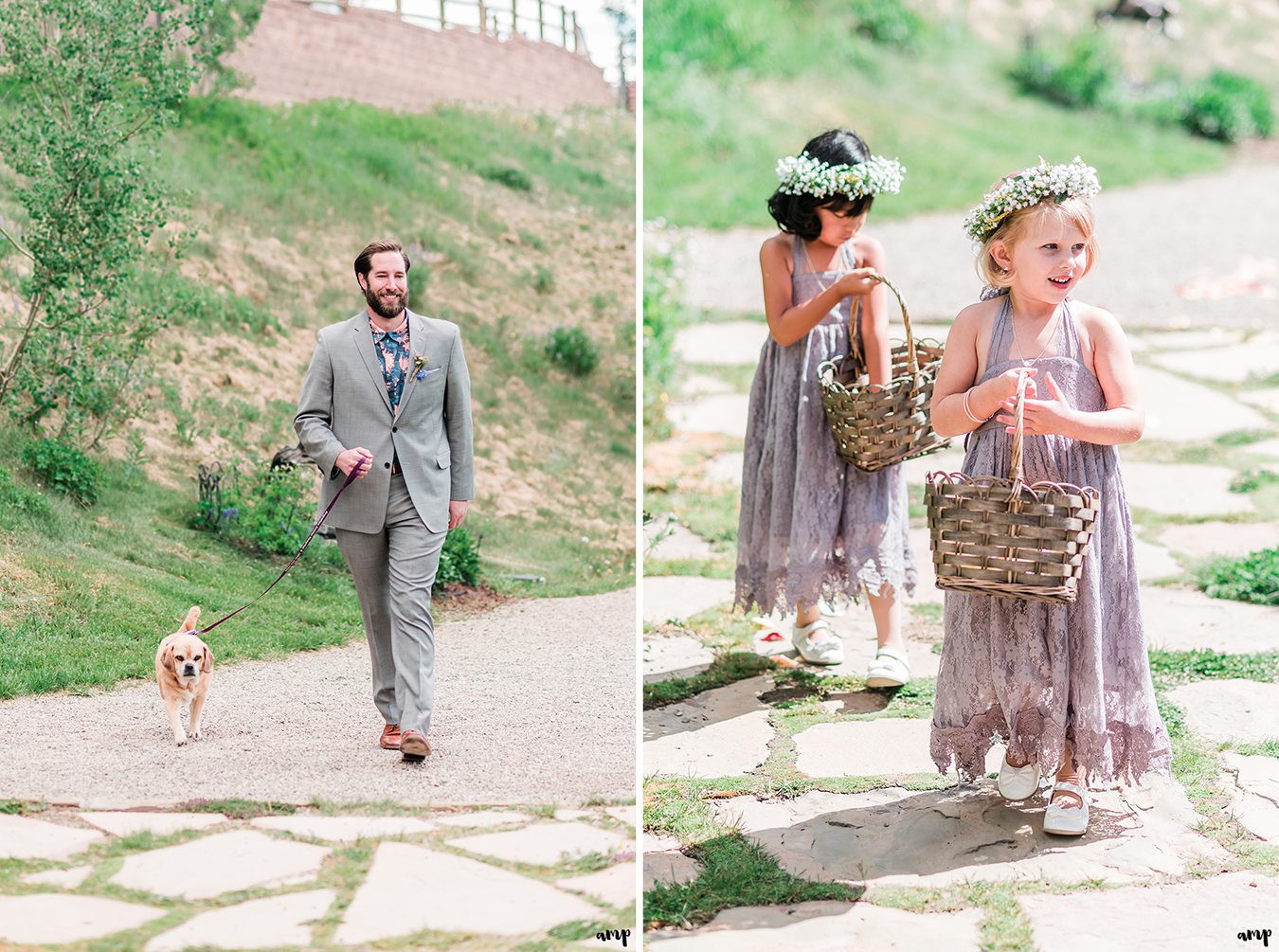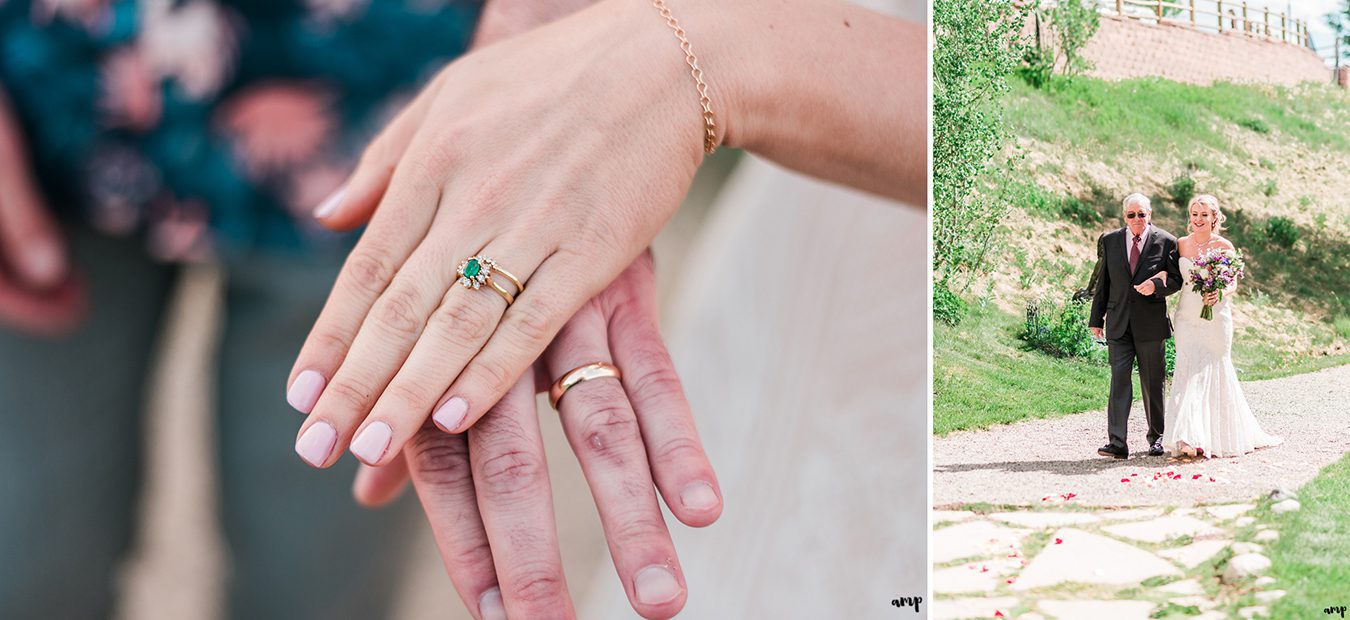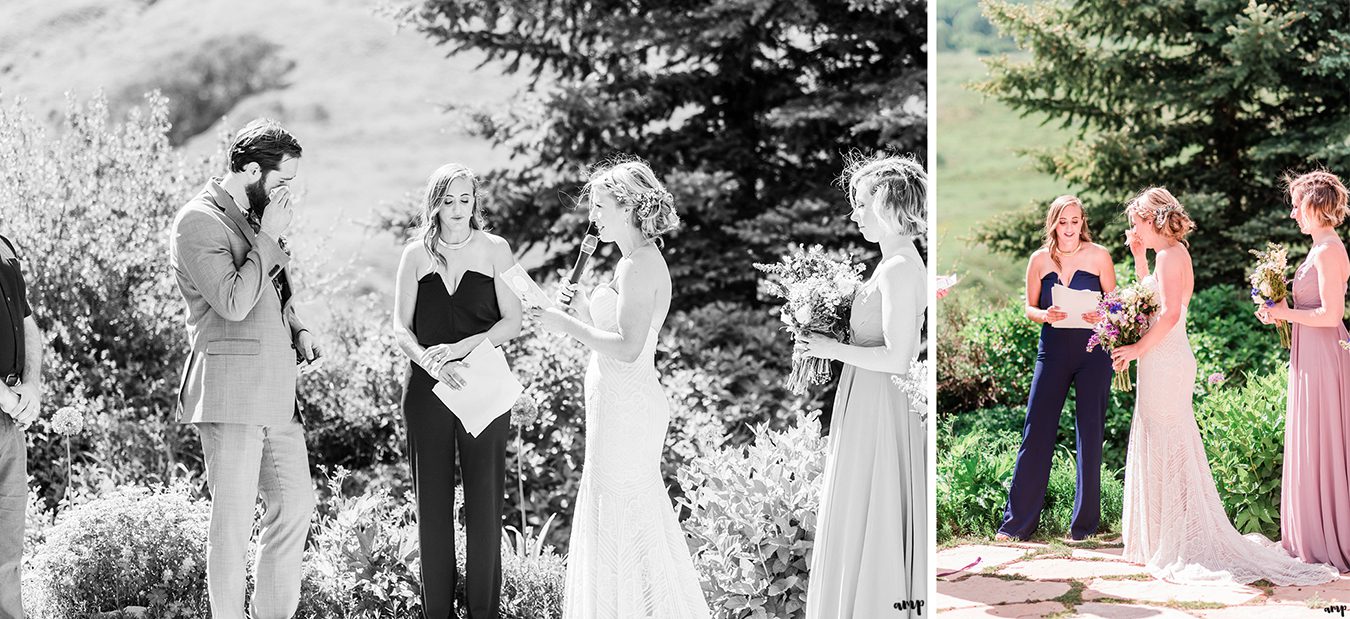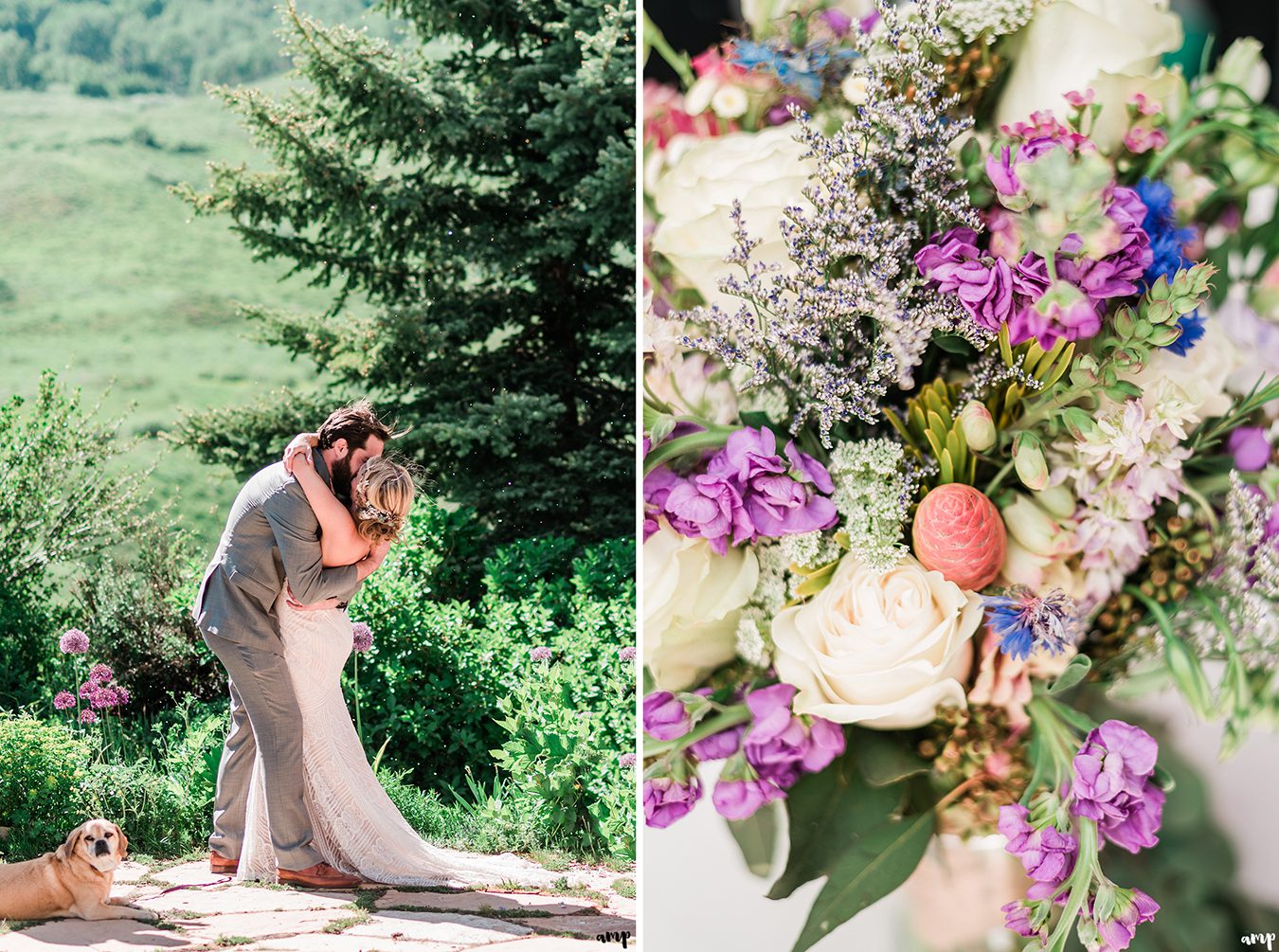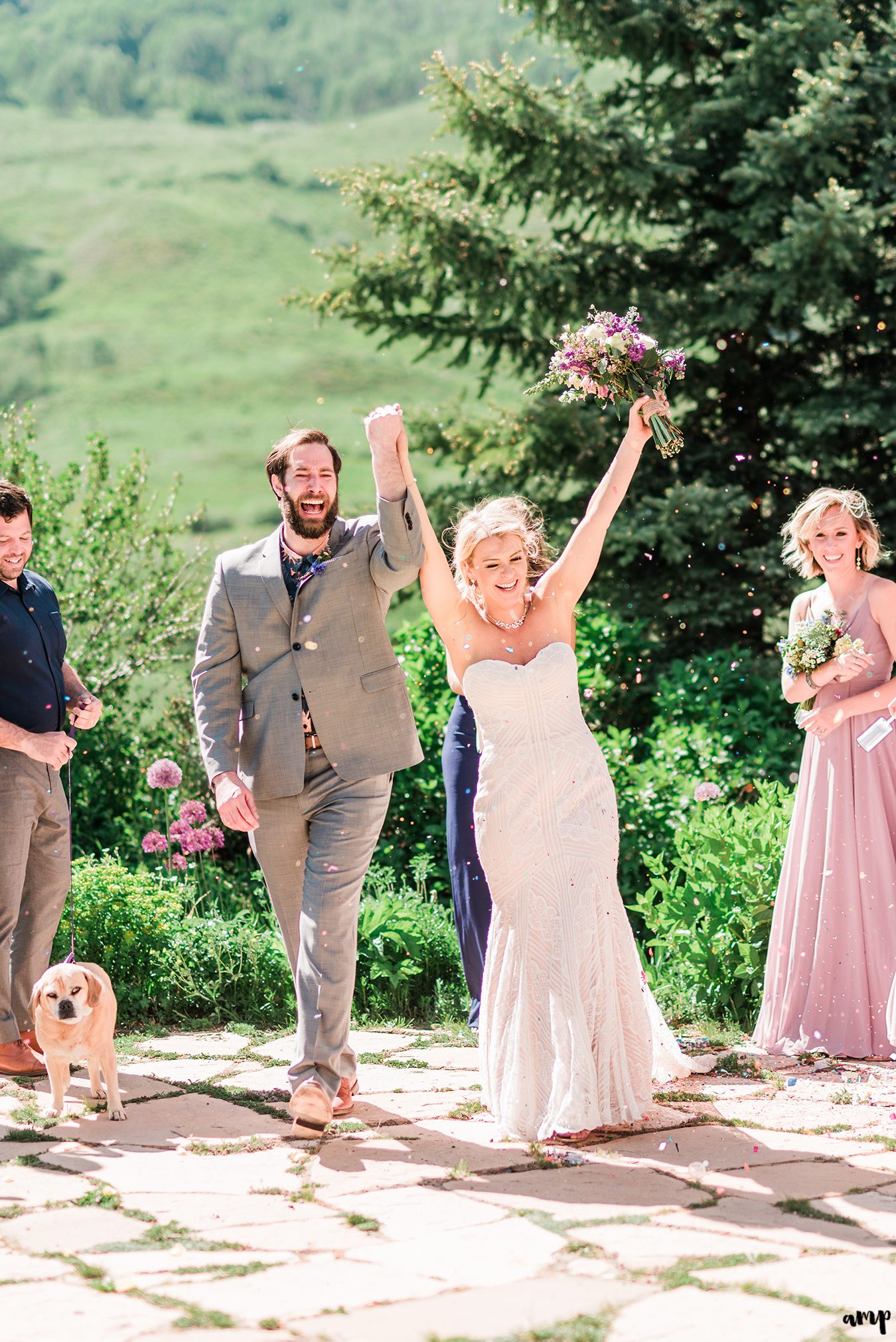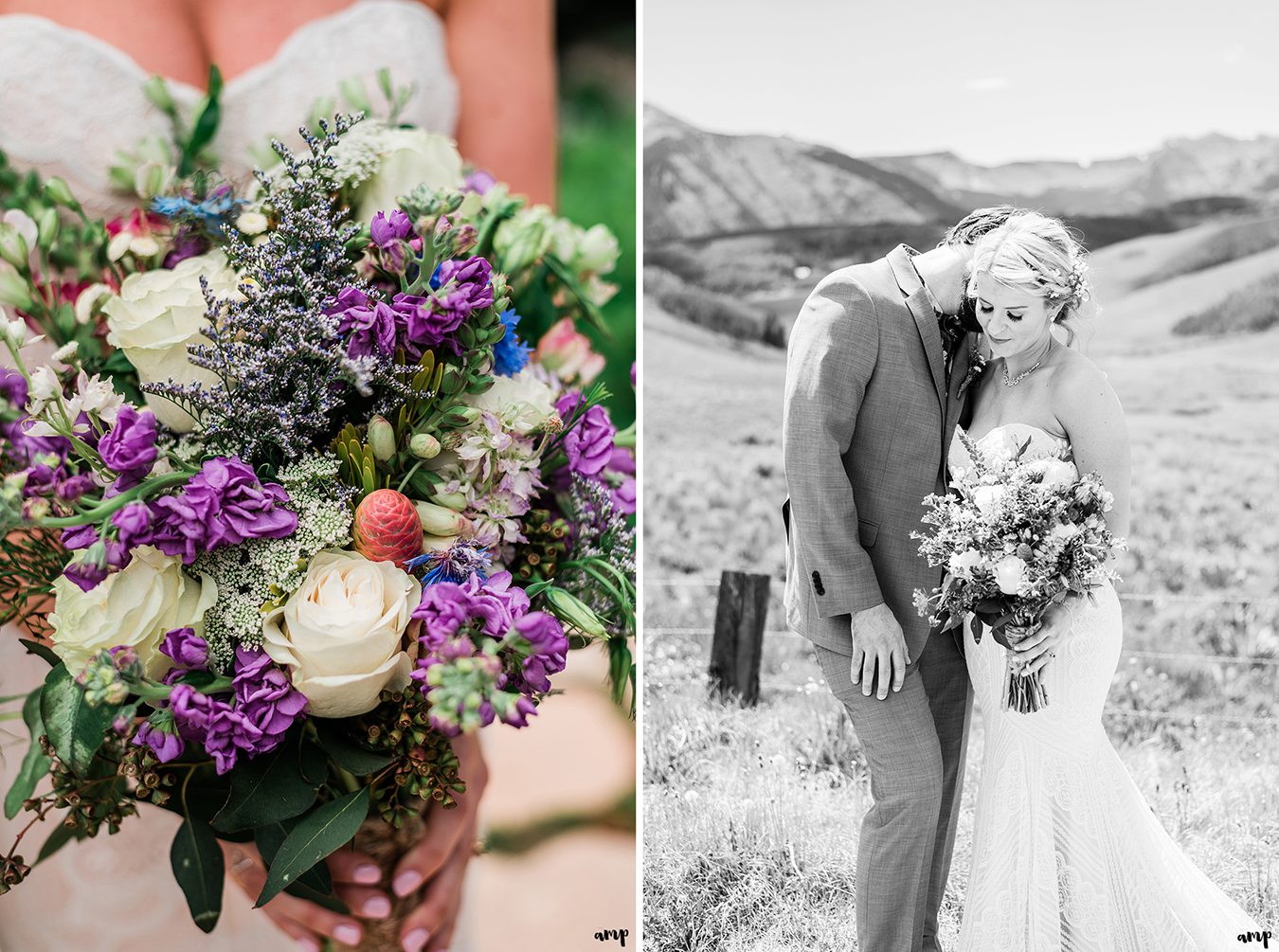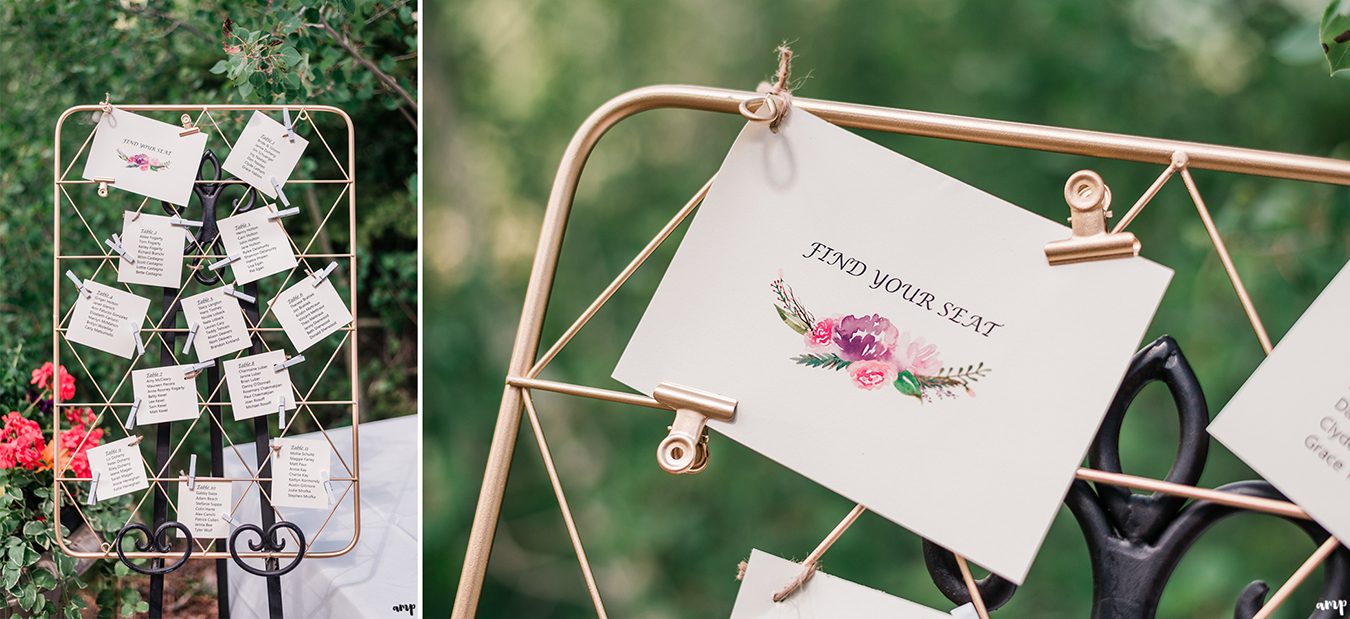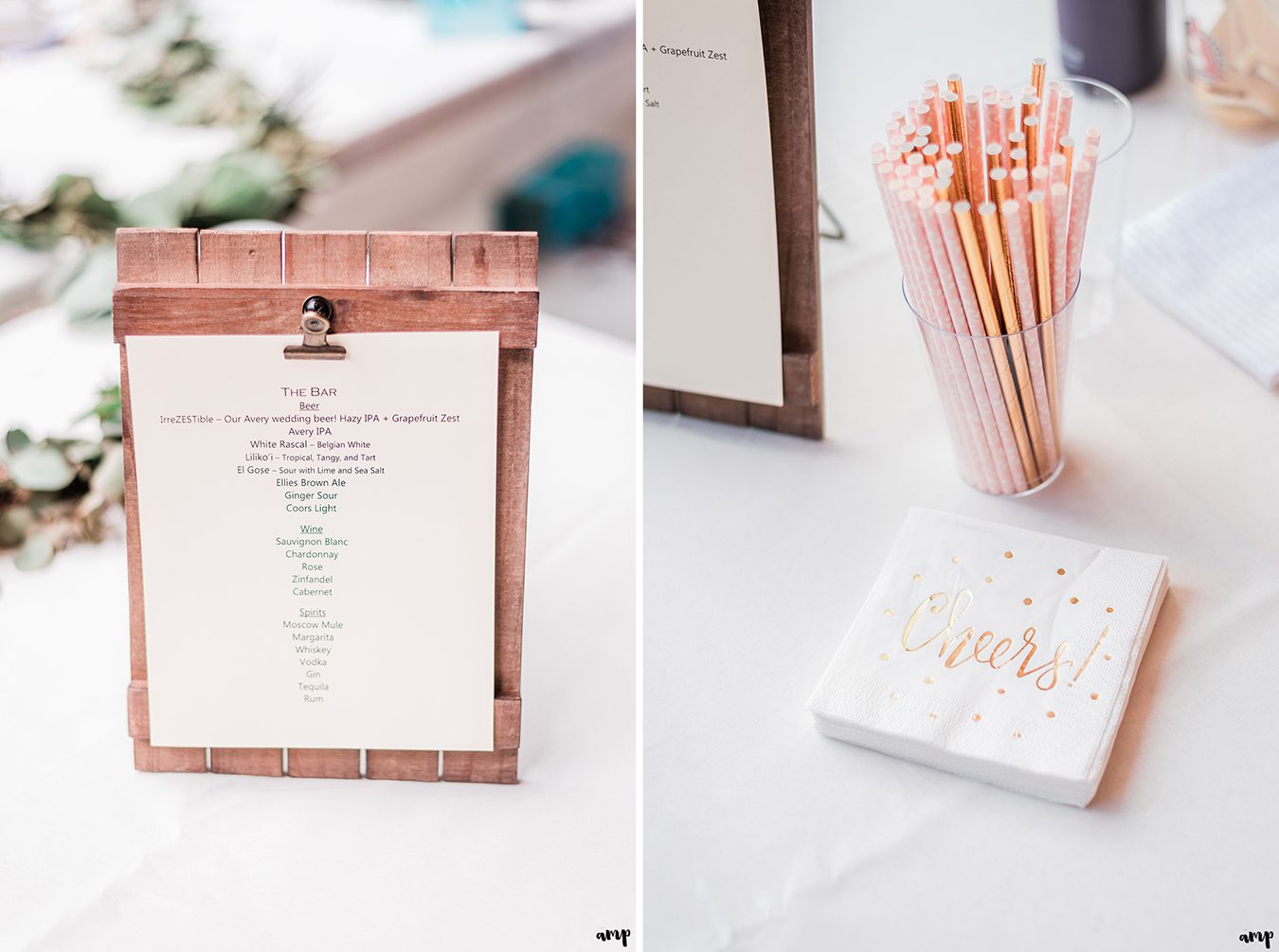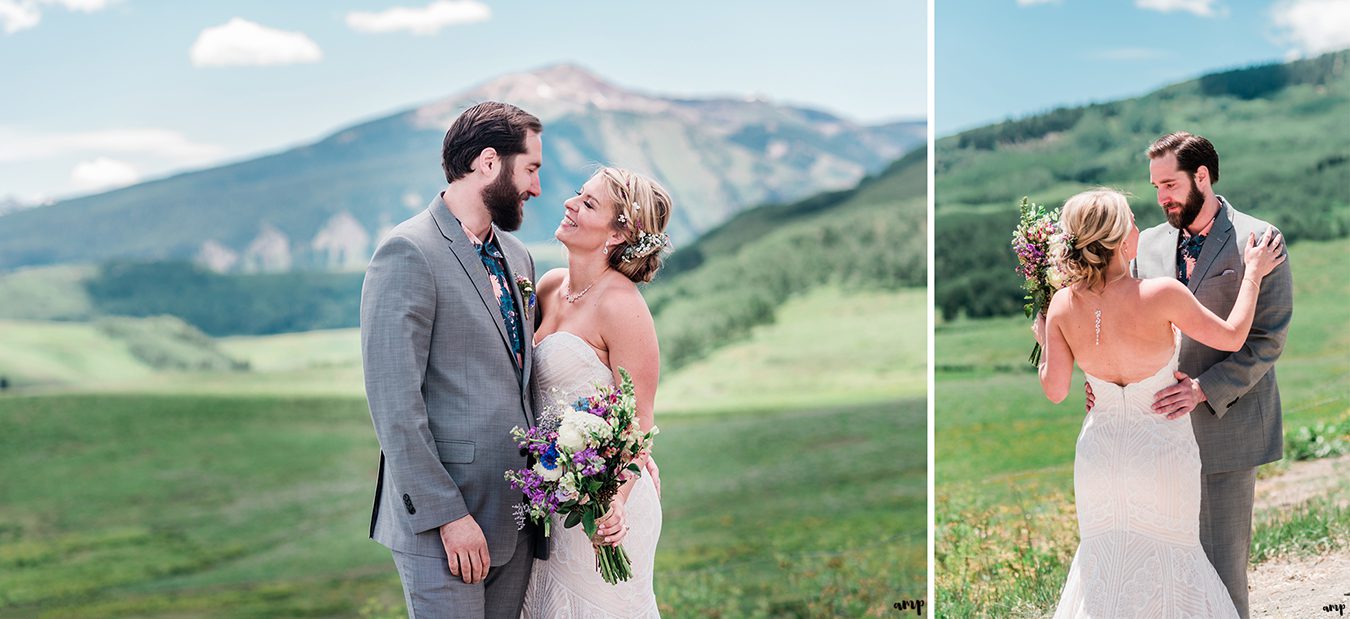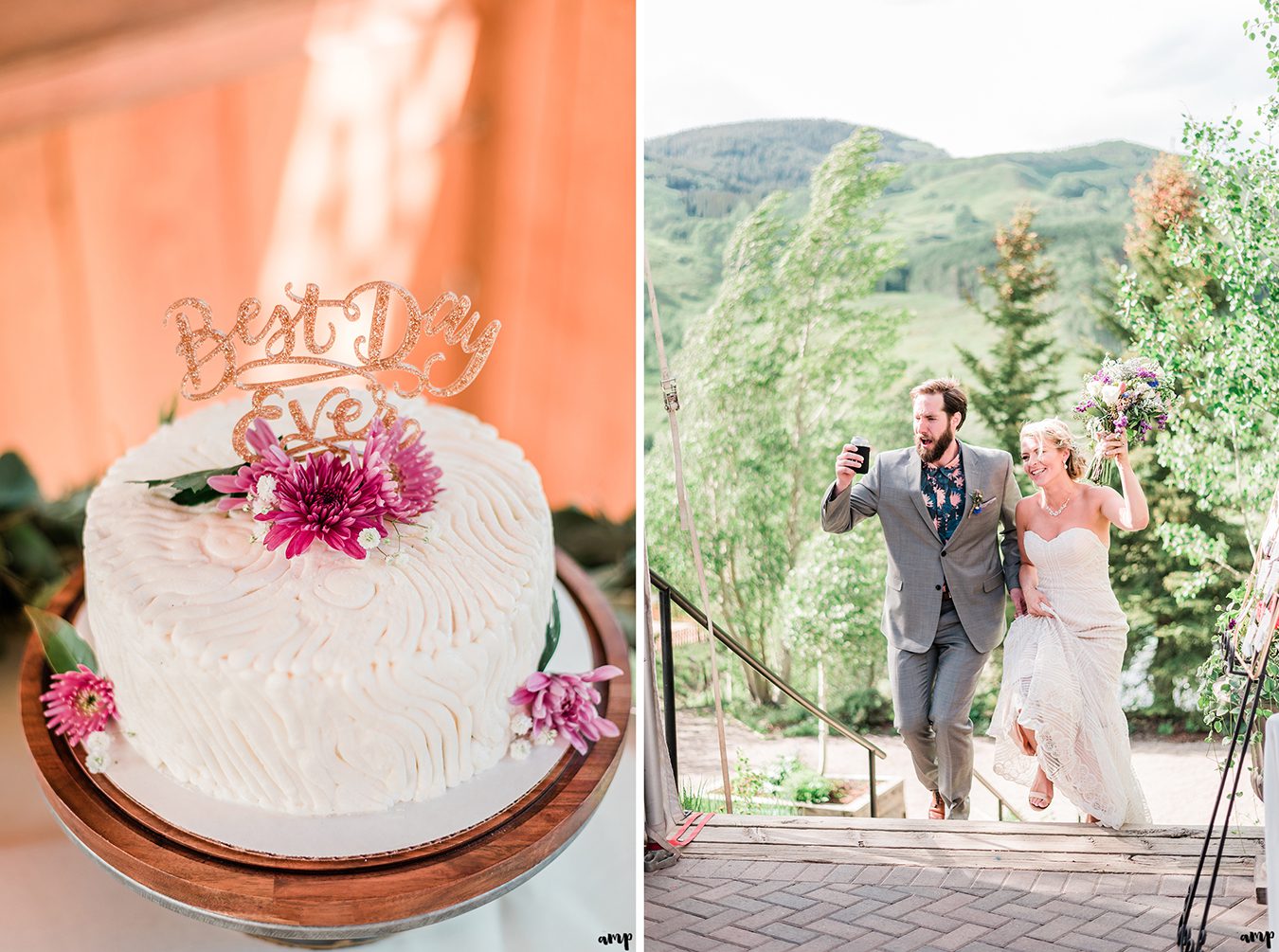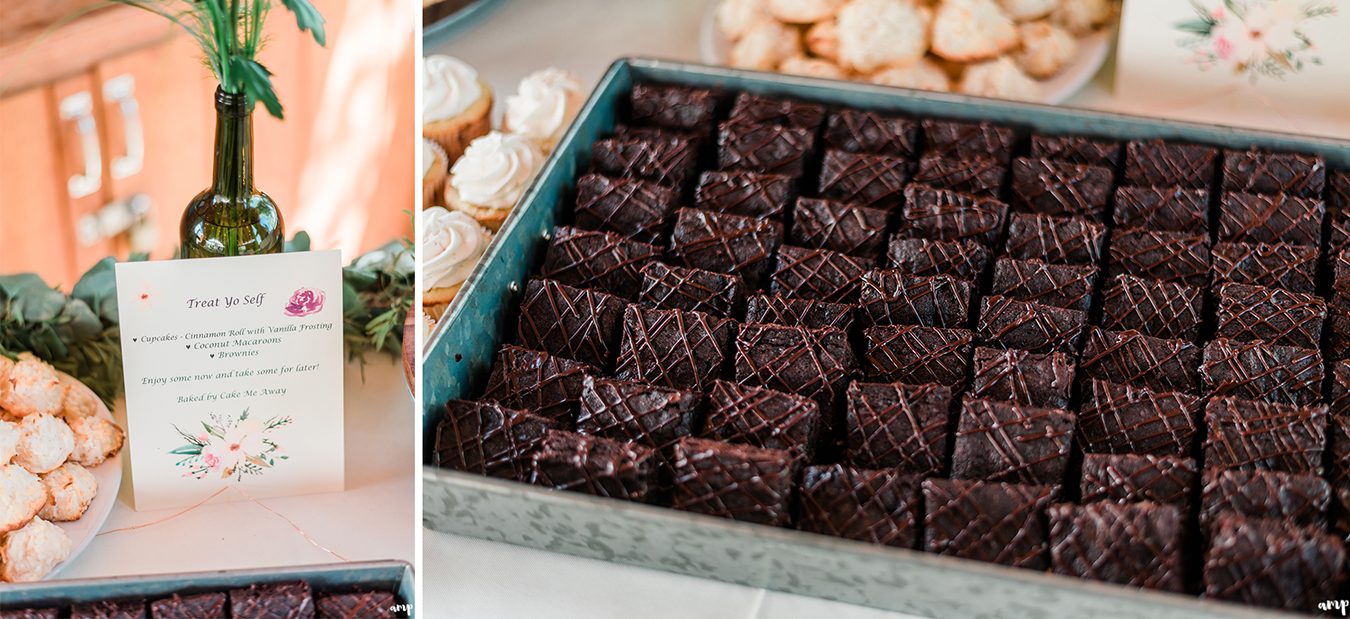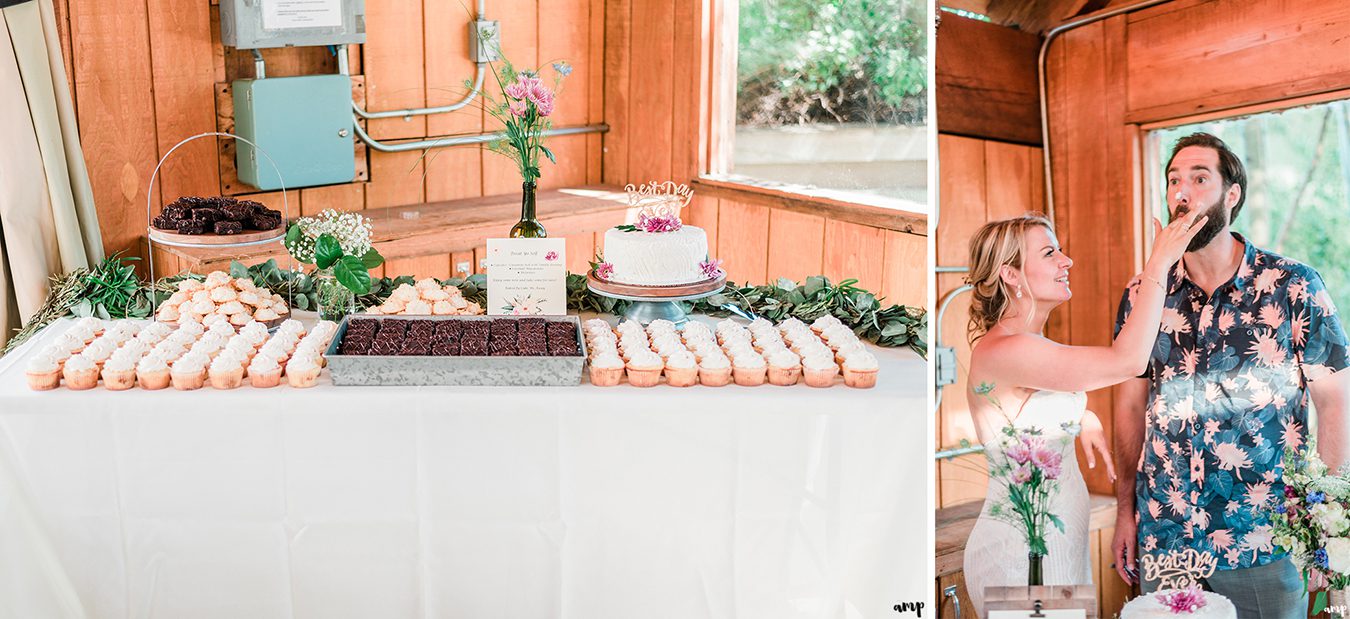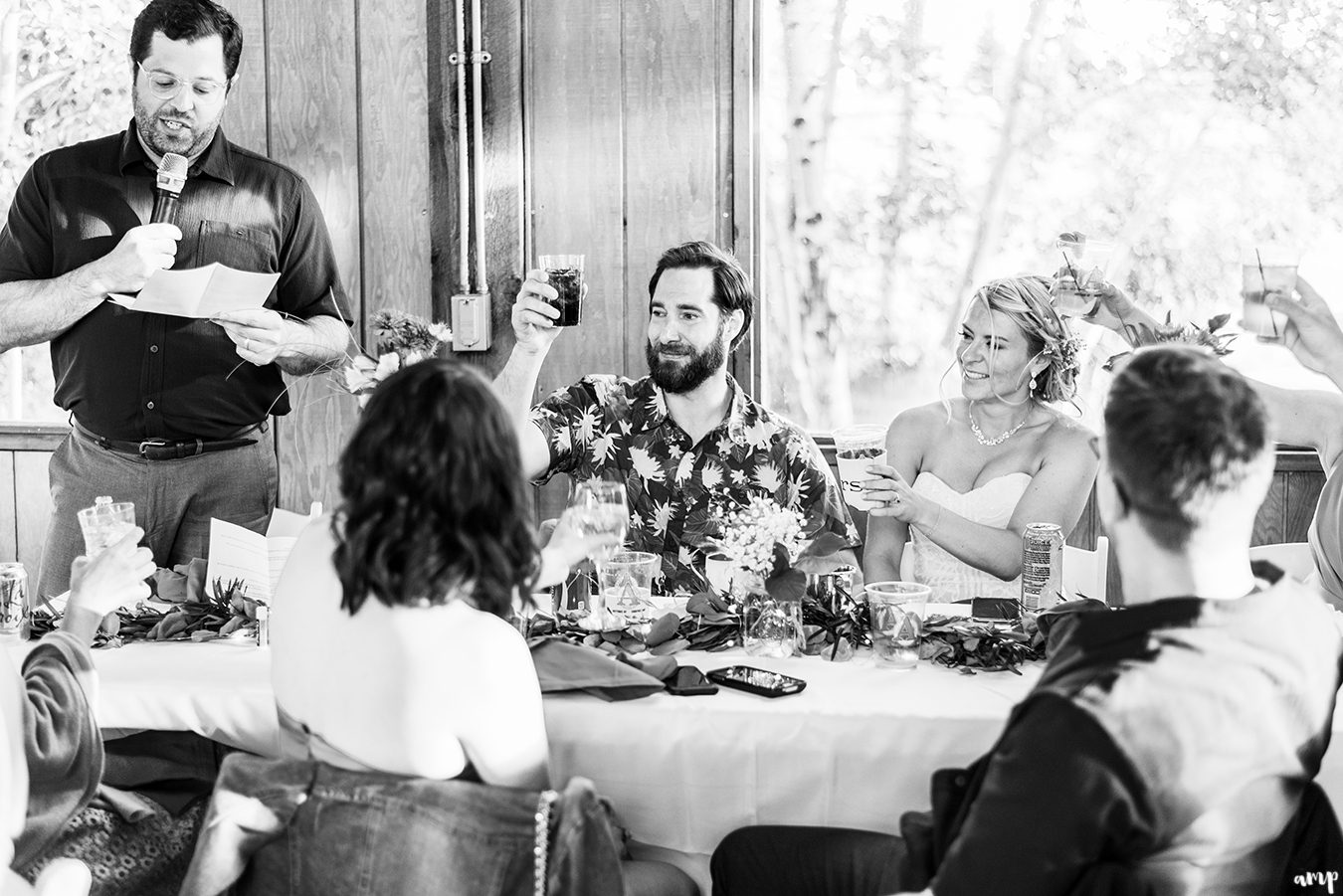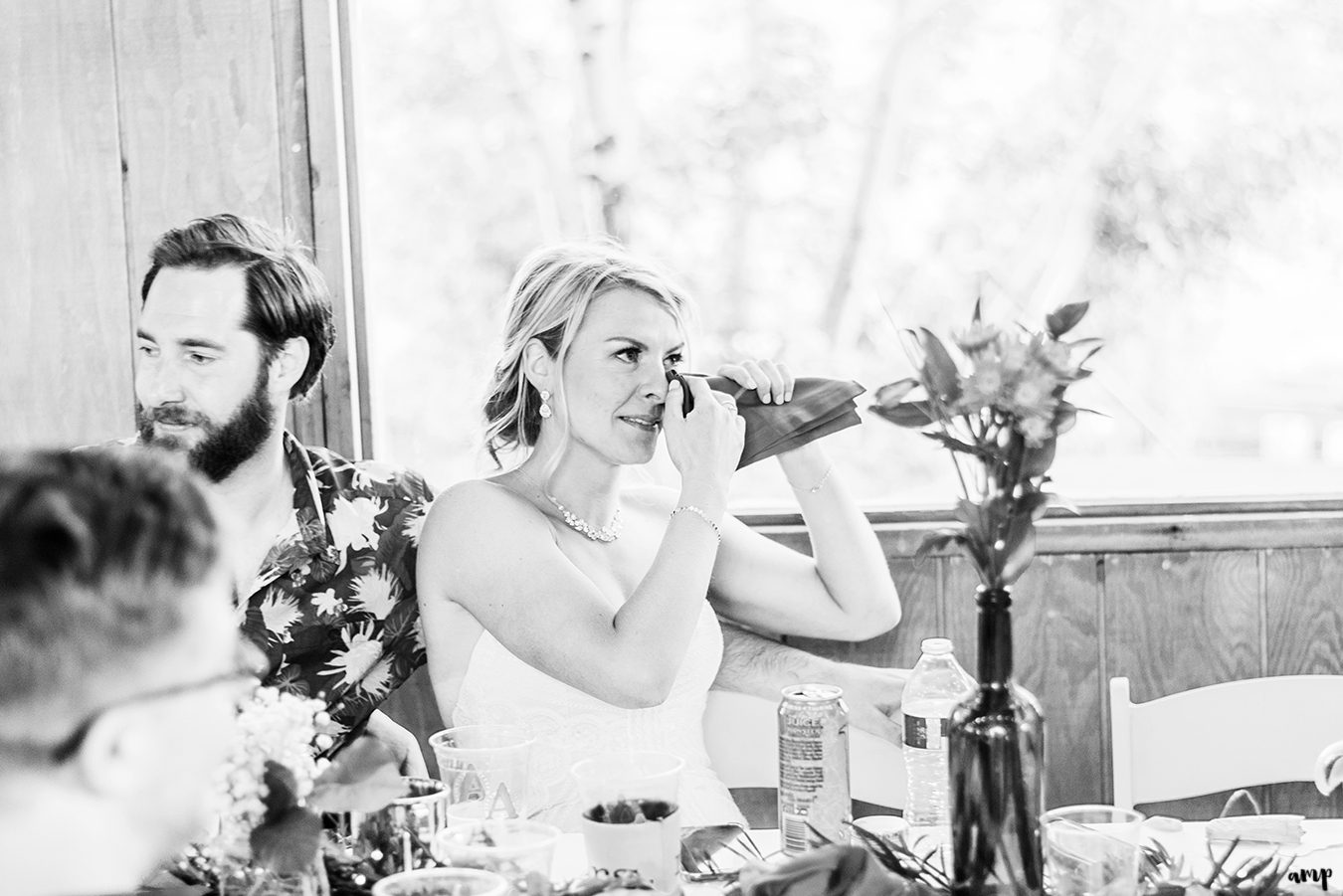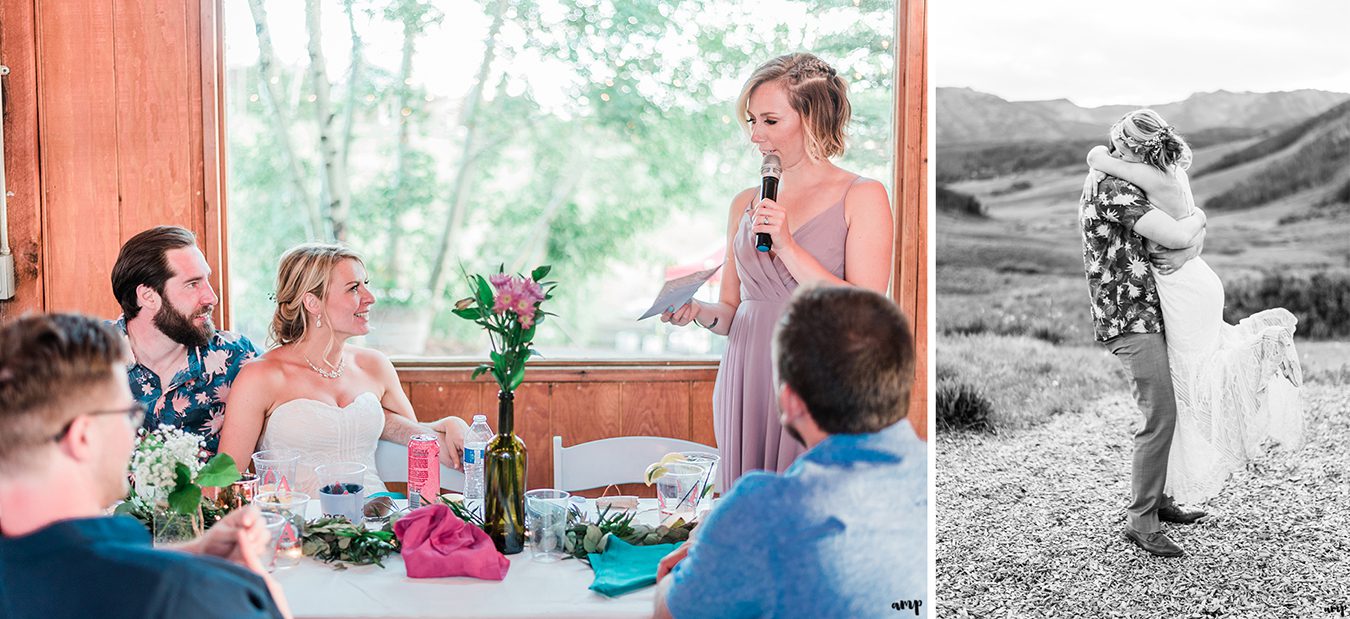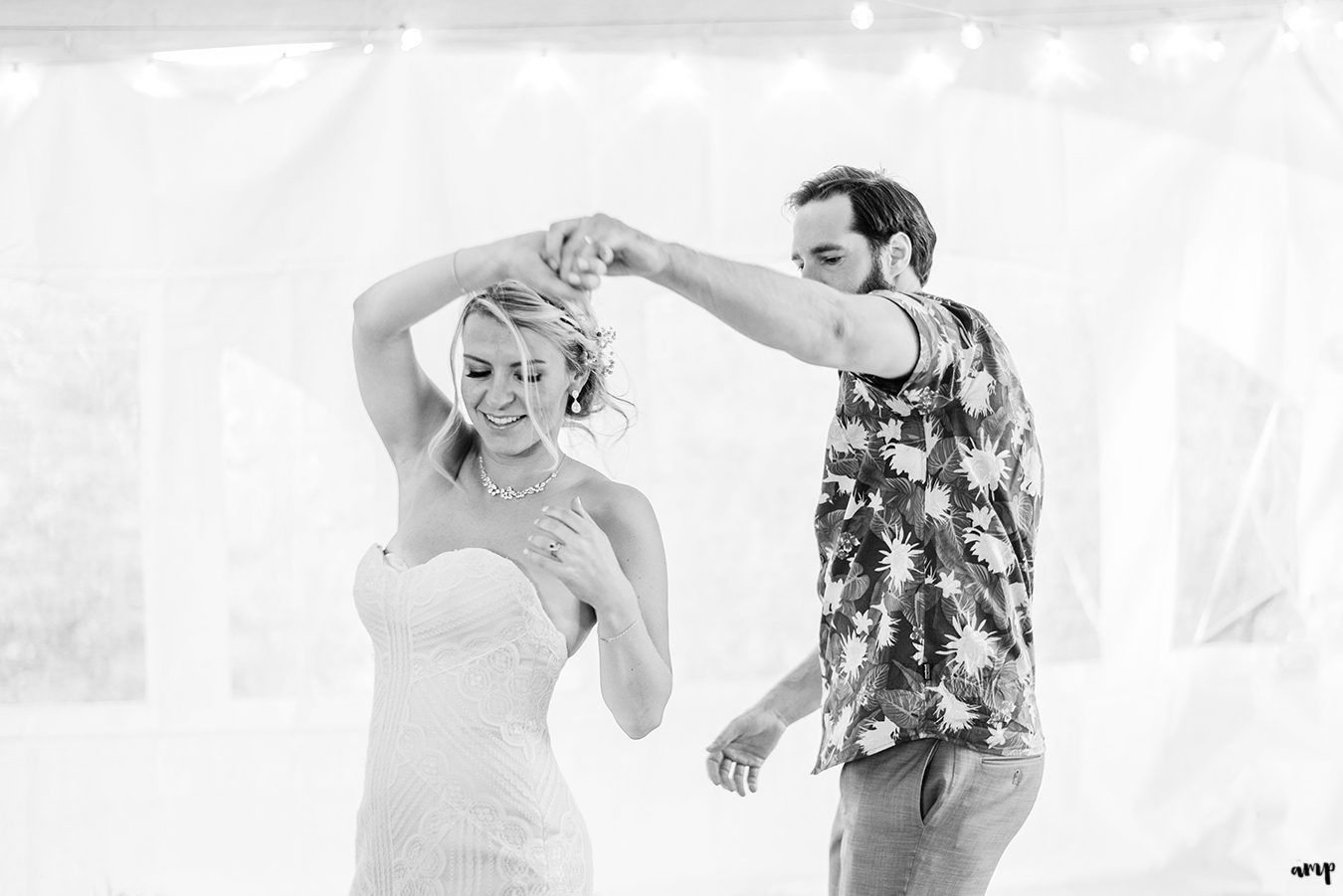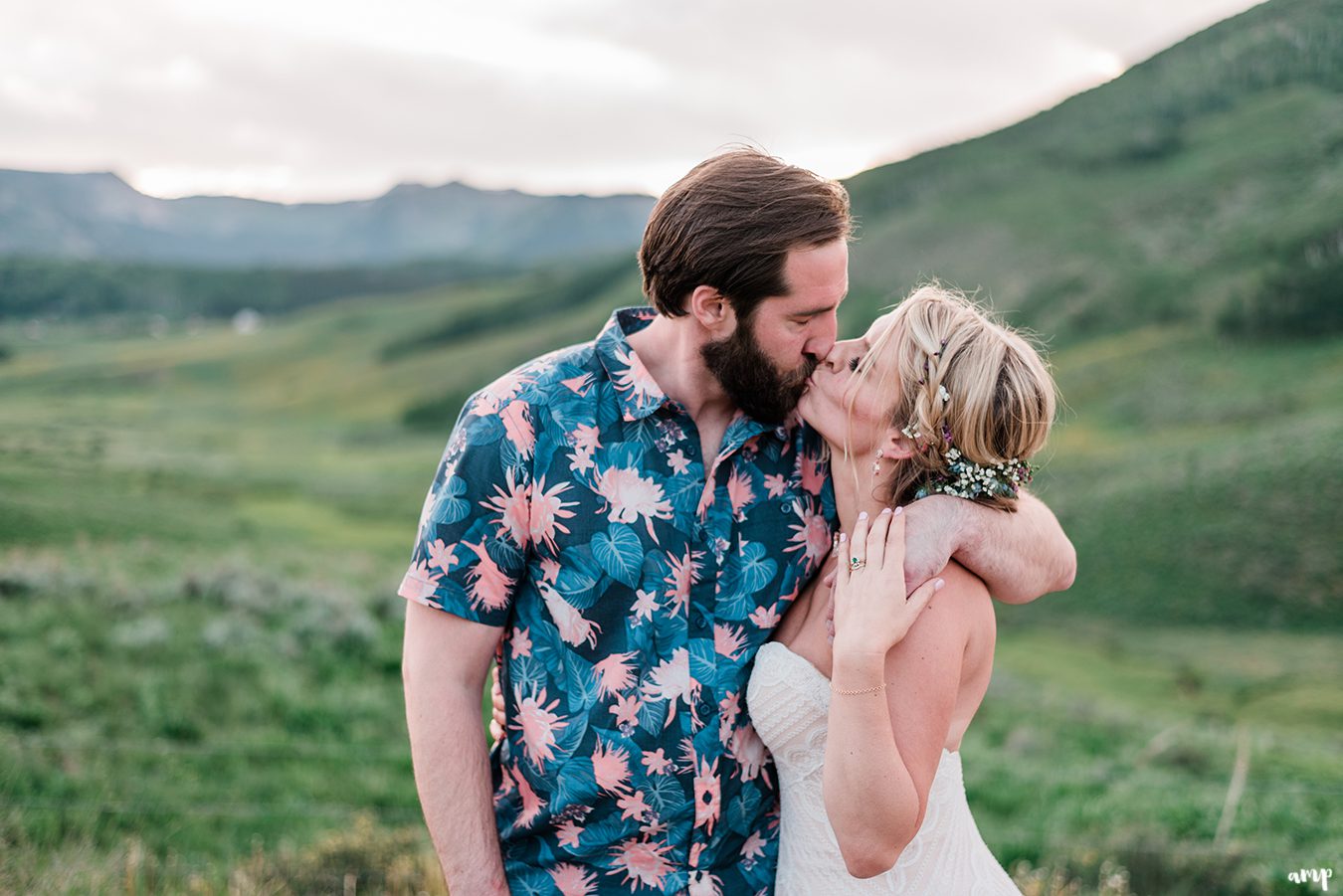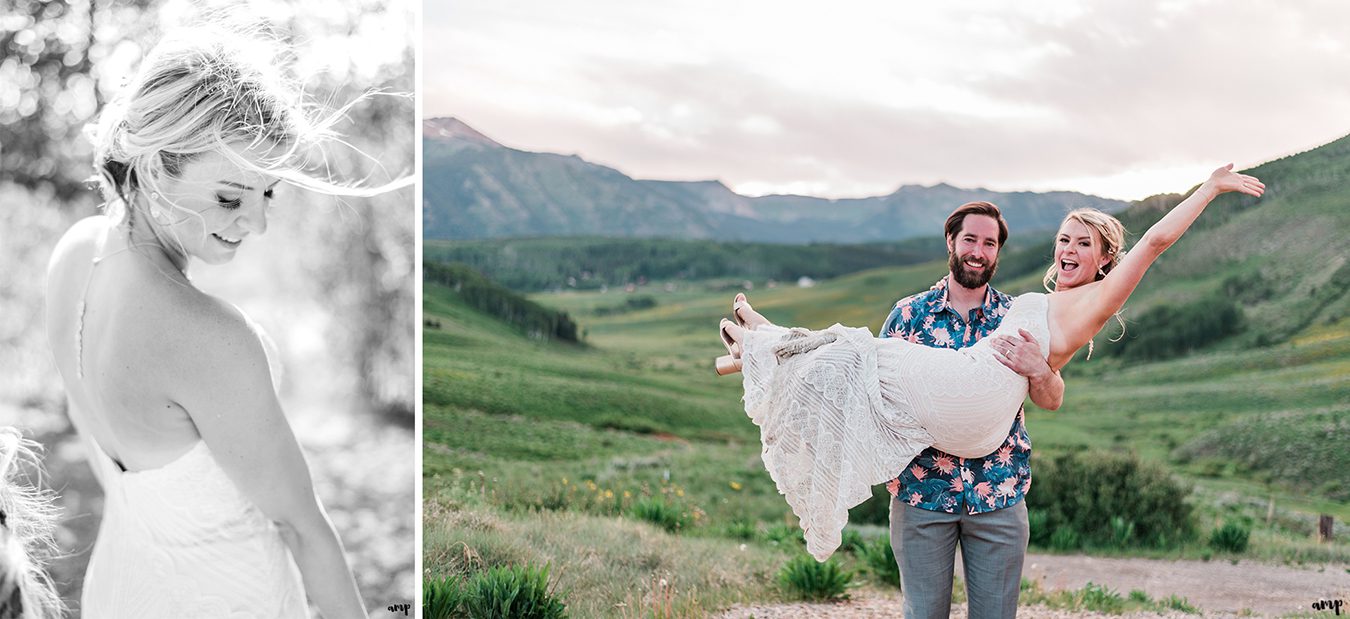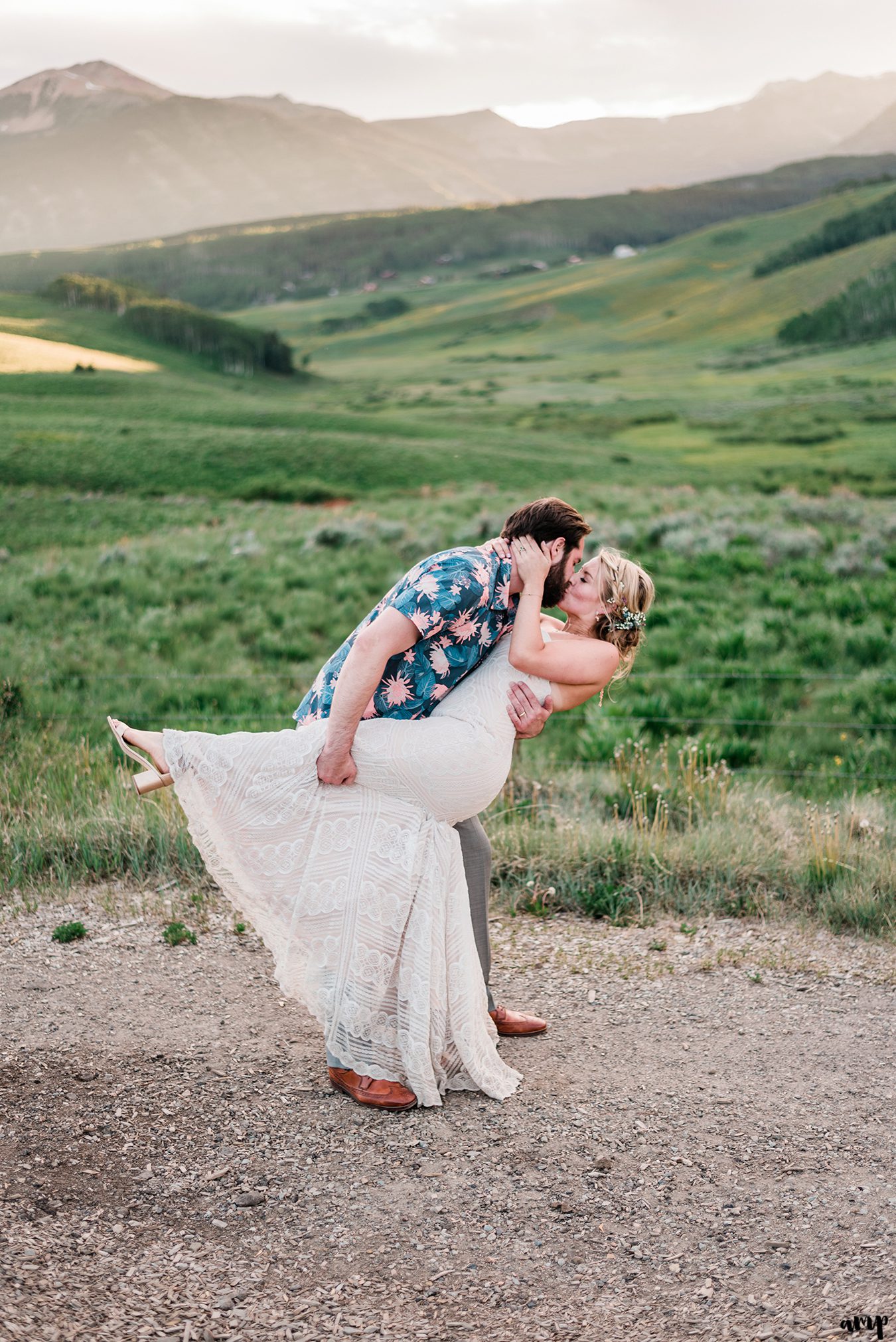 Wedding Vendors:
Photographer: amanda.matilda.photography
Planner: Lucky Penny Event Planning
Bridal Hair/Makeup: The Beauty Creation
Bridal Dress: Watters Betty gown from Felice Bridal in Denver
Bridesmaids Dresses: Nordstrom
Florist: Rocky Mountain Rose
Cake & Desserts: Cake Me Away
Catering: Hogwood BBQ
Rentals: Lucky Penny Event Planning
DJ: DJ Shav – Shavano Soundz
Engagement ring: Family ring
Bride's Wedding Band: Brilliant Earth
Officiant: Britlyn Woletsky (College friend of Courtney)