Dan and Courtney's Vail Engagement at Piney River Ranch was stunning. The two met by chance at a bar in Boulder, both transplants from New York. The more they talked the more they realized their home state wasn't all they had in common. They began dating and fell more in love each day. They love taking trips to explore the state, especially to Crested Butte. They've visited a few times now, but last November's trip was the most memorable. The weekend after Thanksgiving while in CB, Dan proposed.
While we explored the Piney River Ranch area with their puggle Mr. Bentley, snowy mountains and yellow aspens all around, Courtney told me about her wedding planning process so far. She mentioned that she just happened to look up some wedding venues in Crested Butte on the off-chance that one might seem like a fit. With no family in the area there it was just a whim, but she found the Mountain Wedding Garden and fell in love! I love how their connection to the Crested Butte area will be entwined with their wedding celebration. I cannot wait to be part of the big day next summer!
The weather the day of the engagement session started with some snowflakes. We went ahead nonetheless and ended up with the perfect weather for most of their session! Sun peeking through the clouds and onto the mountain peaks in the background was beautiful. I got to ooh and ahh over Courtney's emerald engagement ring (hello gorgeous!) And it was so fun meeting their cute dog Mr. Bentley. He really was a trooper through the muddy pathways! Take a peek at some of my favorite moments from their Vail Engagement at Piney River Ranch: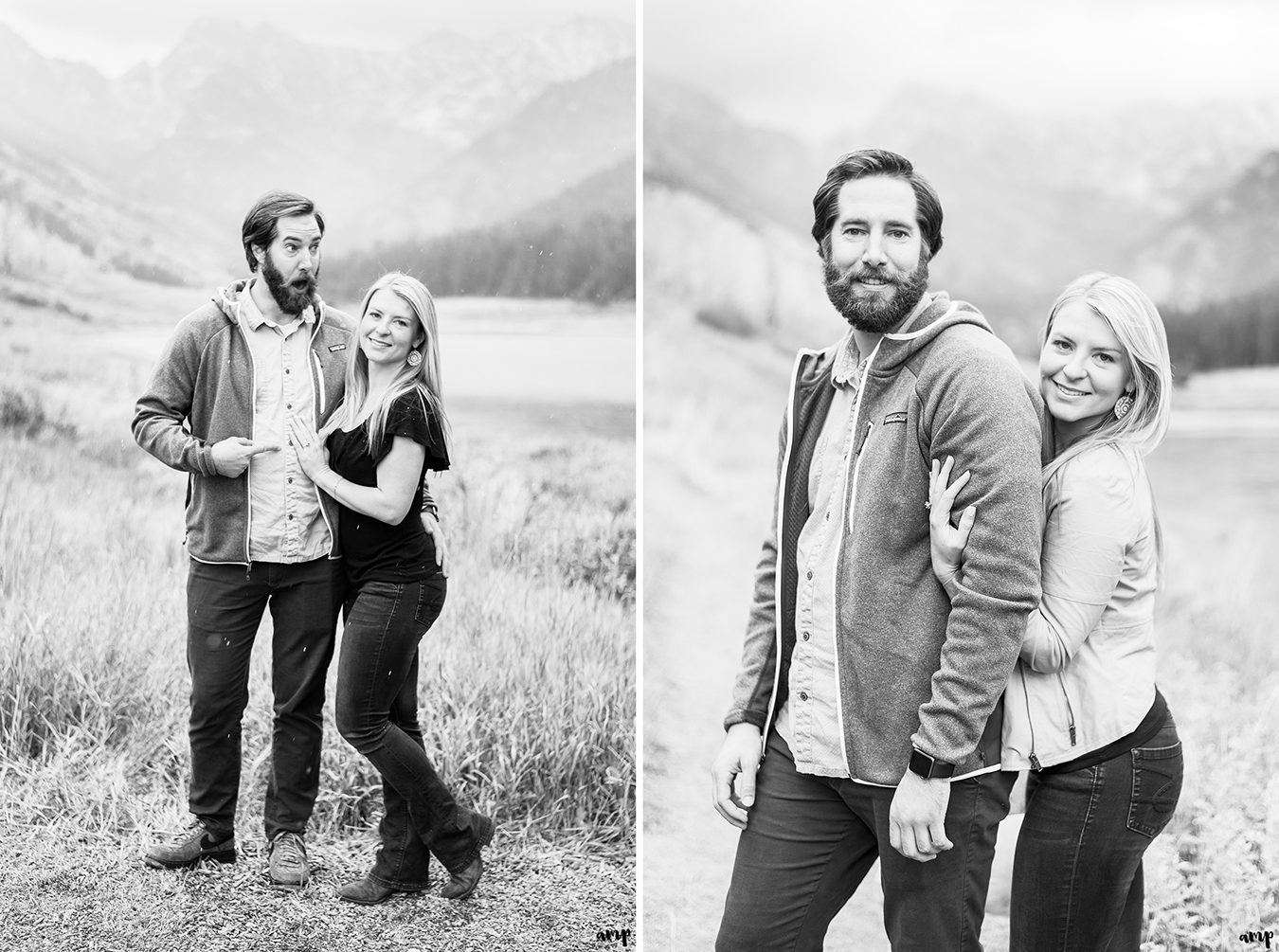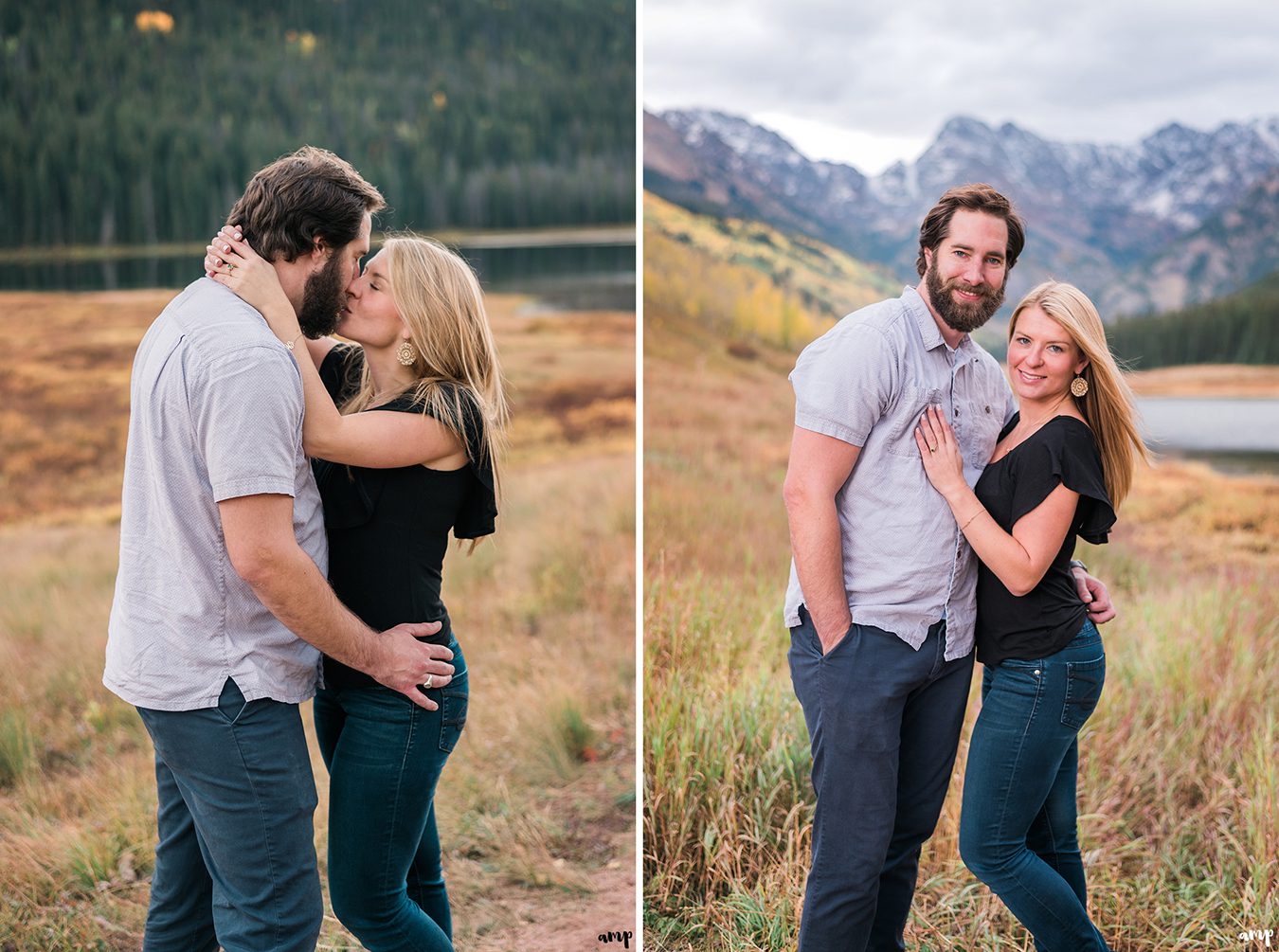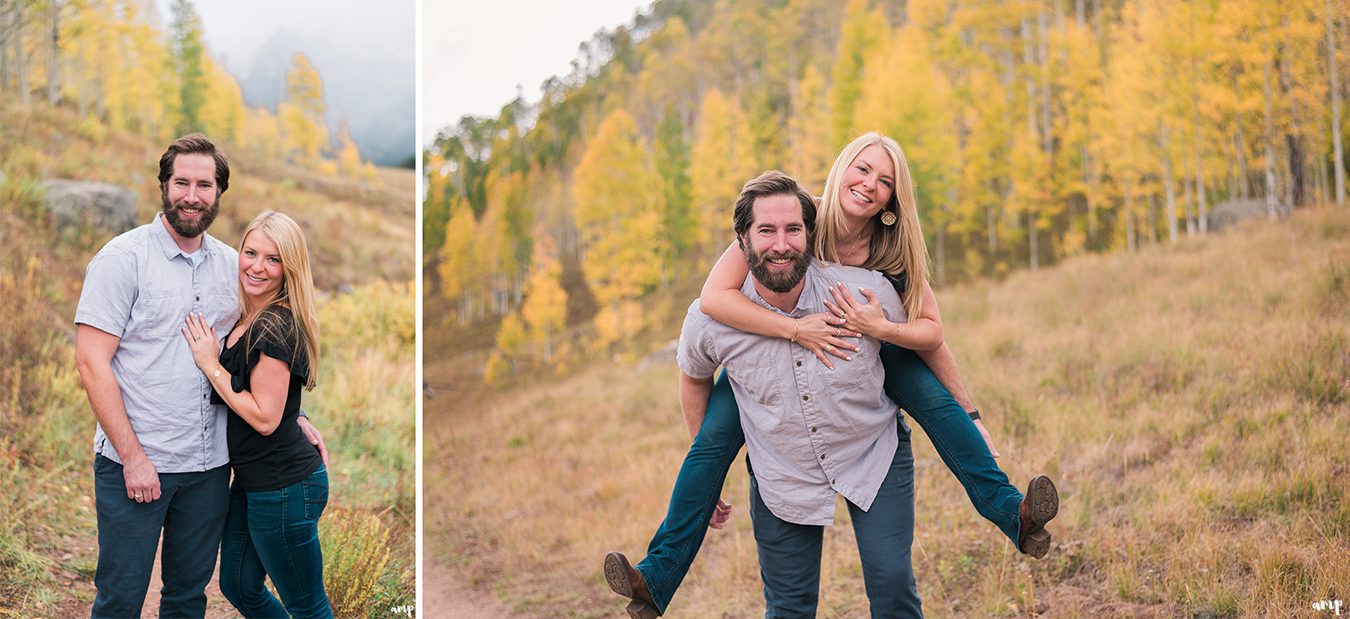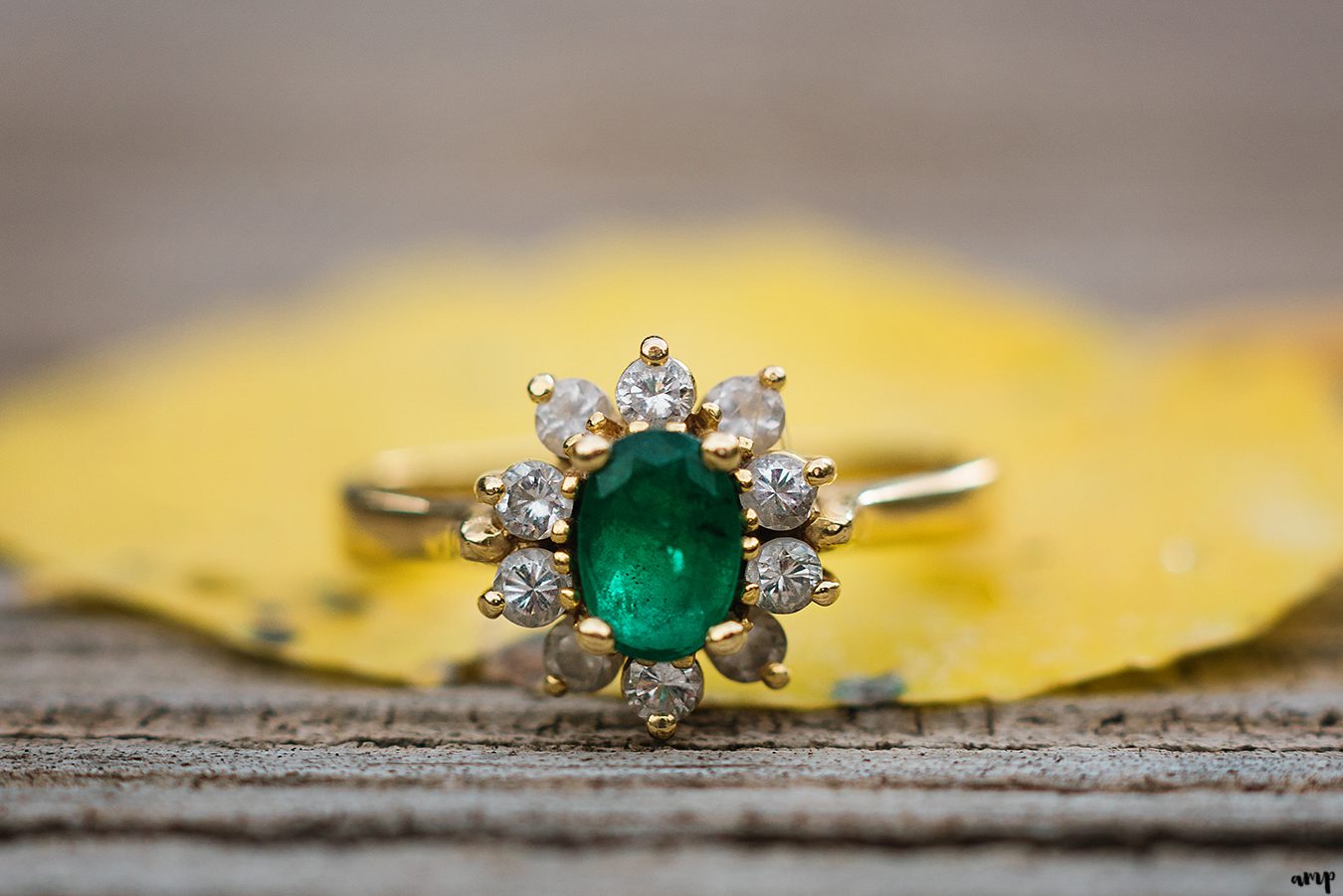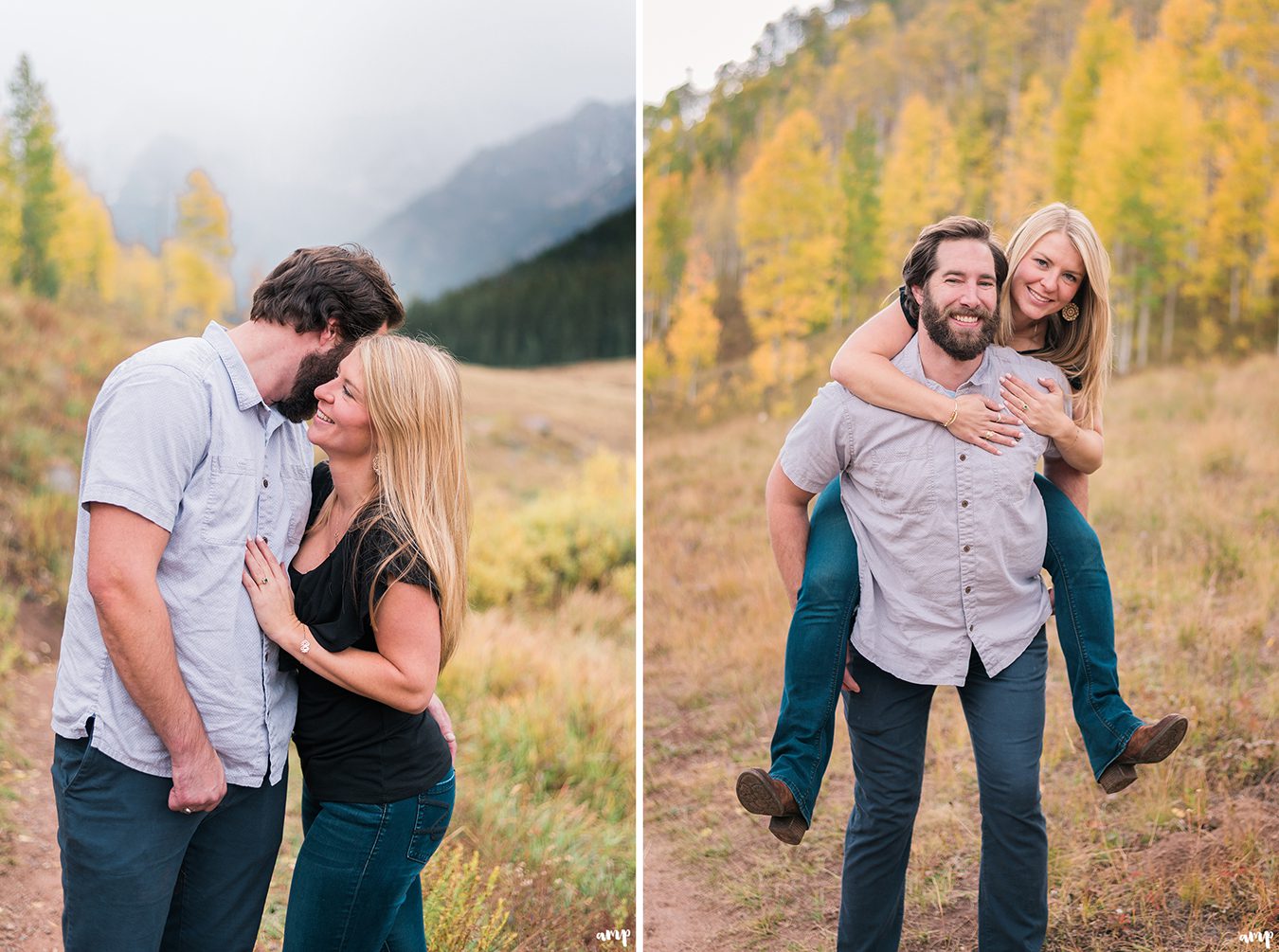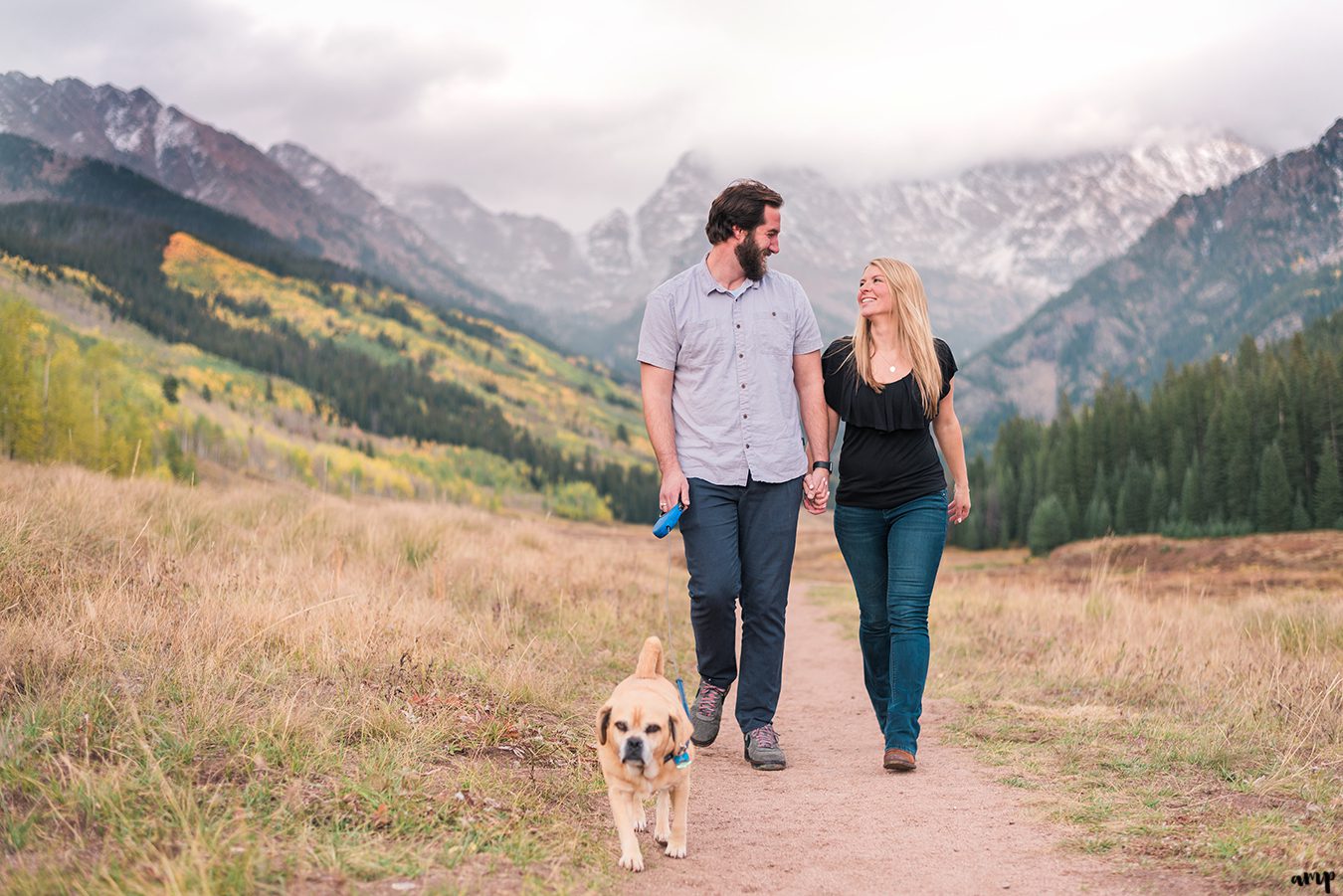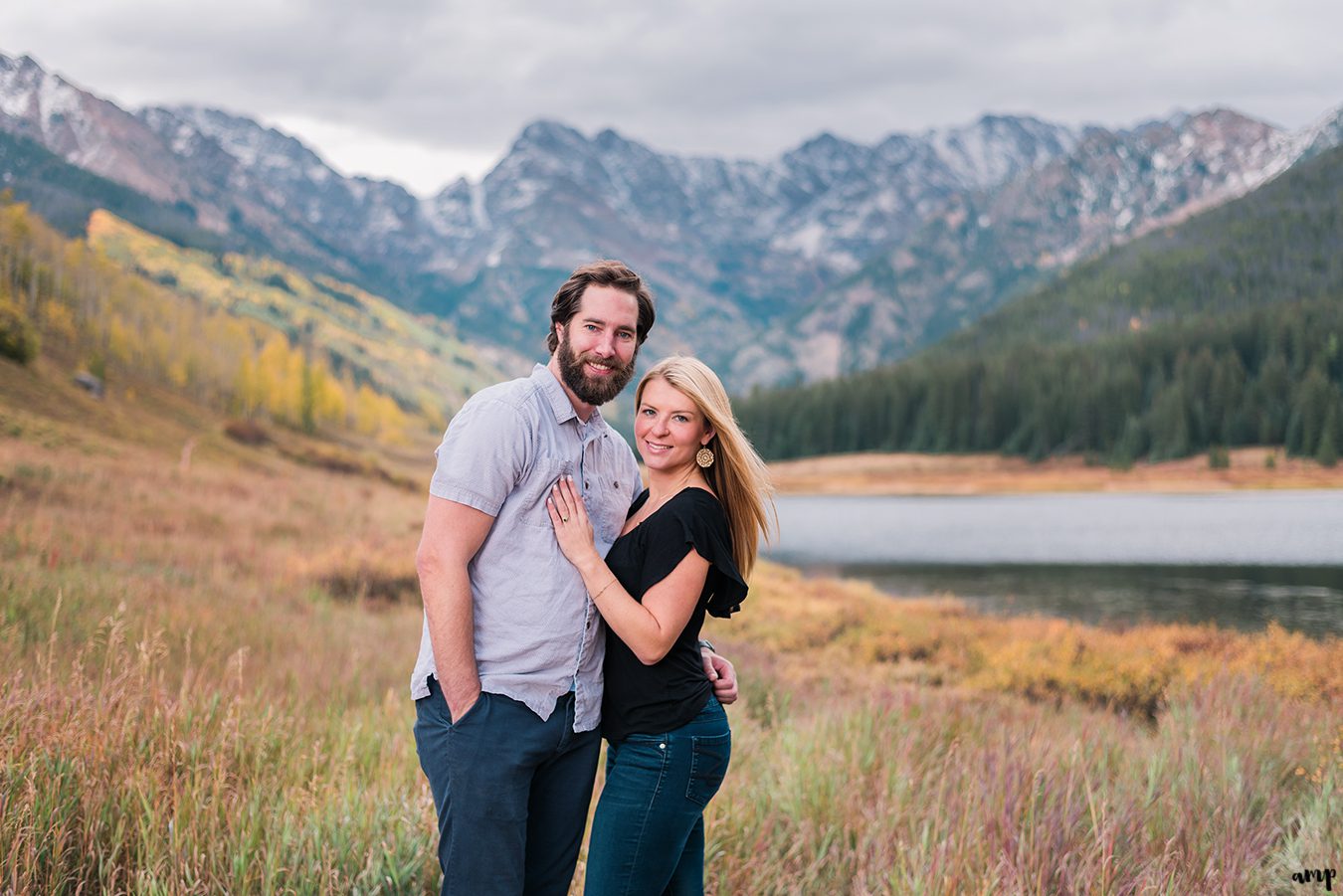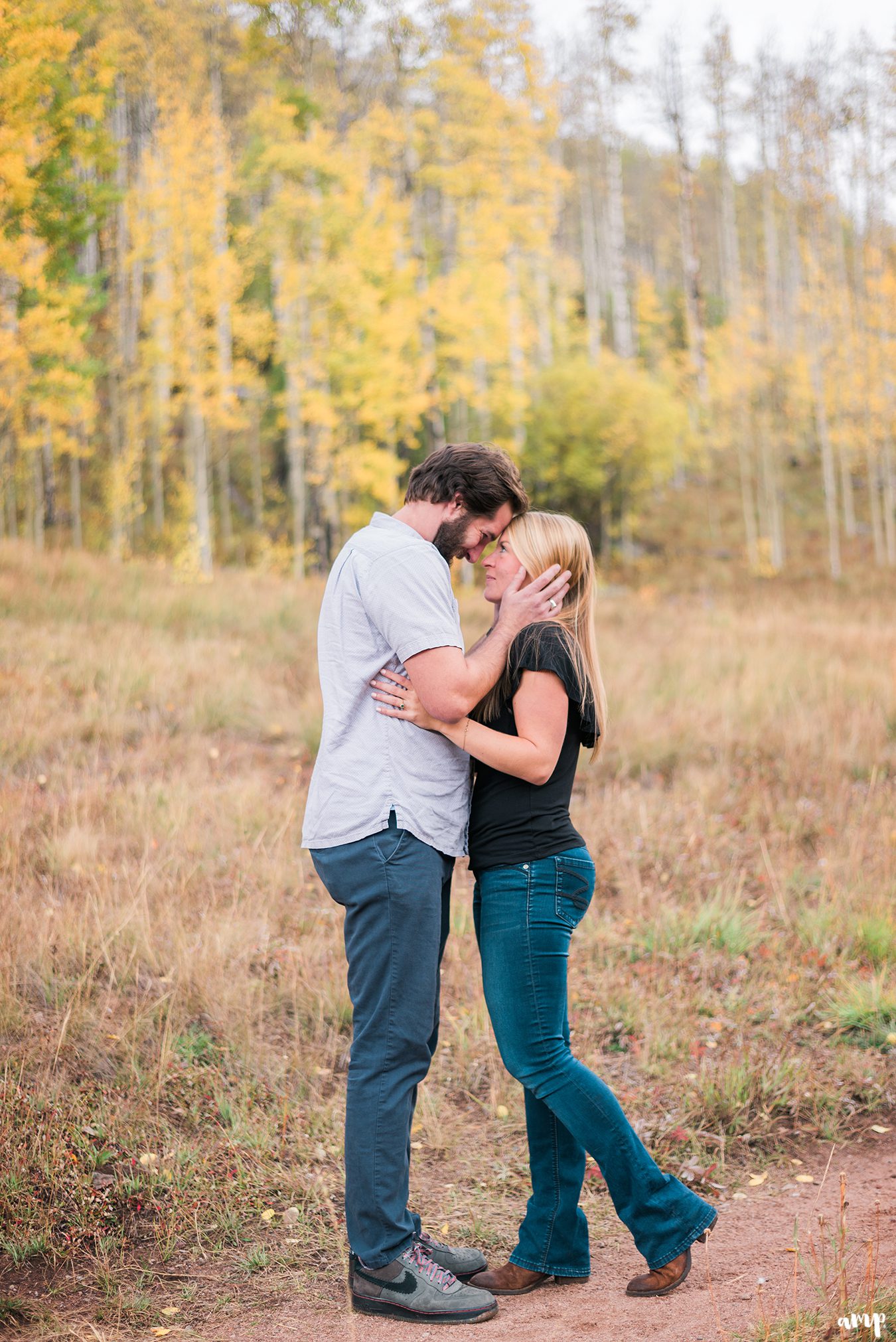 Interested in seeing more of my couples portfolio? Click here! Want to learn more about booking your own adventure? Click here!
xo,