It may only be the end of April, but with the warmer weather I'm thinking about summer weddings! Getting married in the summer brings a number of potential challenges that are easily overcome — if you remember to plan for them! Bugs, heat, and more invite themselves to your celebration in the summer. Don't forget these 5 things for your summer wedding and you'll be perfectly prepared for the best celebration ever!
Bugs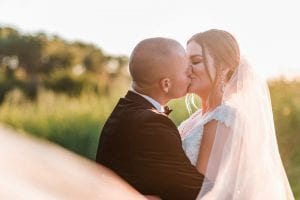 With summer comes bugs. It's a great idea to have a station at your wedding with lots bug spray for guests and vendors, especially as the sun sets and more mosquitoes and flies come out! I usually try to bring my own spray to weddings throughout the summer/fall but it's always SO nice when there's a table full of them to pick from in between important photo moments! Also along those lines, if you're holding a backyard wedding or your wedding is somewhere you're able to, consider hiring a services like Mosquito Squad for mitigation the weeks leading up to the wedding. They do a great job preemptively taking care of the problem – and they're local!
Sun & Heat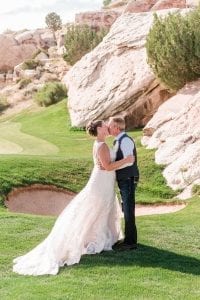 We all know that summer means sun and heat, but that takes on a whole new meaning here in western Colorado! Between the high desert of the Grand Valley, Gateway and even over to Moab, where our summers are easily into the 100's, to the high elevation of the mountains where the sun is extra intense, things get pretty serious around here. Be extra prepared for your summer wedding by having sunscreen out for your guests if you're able. If nothing else, be sure to consult your makeup artist about the best sunscreen for photos (some sunscreens cause weird "reflections" with flash photography, so it's important to consult the experts on a good kind to use!) and keep yourself safe throughout the day. Remember to reapply it too!
Okay, sunscreen lecture over. You might also try to consider your shade options around the venue, and set up the reception in the shadiest area. Do you need to rent a tent just for shade? It's important to think about! If your entire venue is outdoors, you'll want to plan for your cake/desserts too. See if there's a fridge anywhere that you can store it, or if your baker is willing to deliver it later in the day.
Hydration
Whether it's just hot out or you're also at a higher elevation it is CRITICAL to stay hydrated. This is especially true if your guests are coming from near sea level, and don't have a lot of experience at higher altitudes. We don't need anyone passing out at your wedding! Make sure you provide extra water (or even Gatorade!) for your guests and vendors throughout the day – not just at dinner time. A tub of water at the entrance to your ceremony does wonders. This is another time I'll mention how great it is to hire a wedding planner! Planners are awesome at helping keep you, your wedding party and vendor team hydrated throughout the day!
Monsoon Season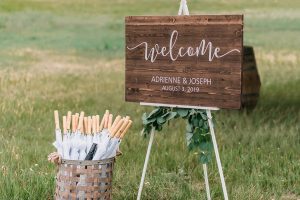 One of the first things I learned when we moved here from the Midwest was that summer in Colorado means monsoon season. It's so common for a July or August wedding to have an afternoon shower pass through. What is your backup plan in case of rain? Be sure to consider if there's an indoor option if your ceremony gets rained out, or even just planning to have tents is a great option. Your wedding planner may also have a stash of umbrellas on hand to have out for your guests to use! Basically, there's a pretty good chance you could have some rain on your wedding day (sorry, Alanis) so be sure you know what the plan is if so. If you want some more info, check out my post about what to do if it rains on your wedding day here.
Wildflowers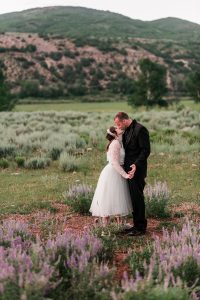 If you're getting married in the mountains in summer there are likely going to be wildflowers! That might even be the reason you chose your venue and date. Be sure to talk with your photographer if you're going to want extra portrait time with the flowers, especially if extra travel time is needed from your venue. It's easier to prepare this into your timeline ahead of time rather than try to just squeeze it in on a whim the day of.
Even though it may seem early to think about the summer, now is the time to focus on planning these smaller details! Don't forget these 5 things for your summer wedding and you'll be perfectly prepared for the best celebration ever!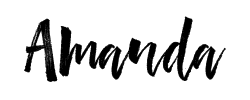 _______________________