One of the most frequently asked questions that couples should think about in their wedding planning is this: "What if it RAINS on our wedding day?!"
I want to reassure you that even if it rains, you will still have beautiful portraits and bright colors in your images! Overcast skies mean vibrant colors and no squinting! I know that rain isn't ideal and very few brides would wish for rain on their big day, but if it happens, it happens. And it's going to be just fine!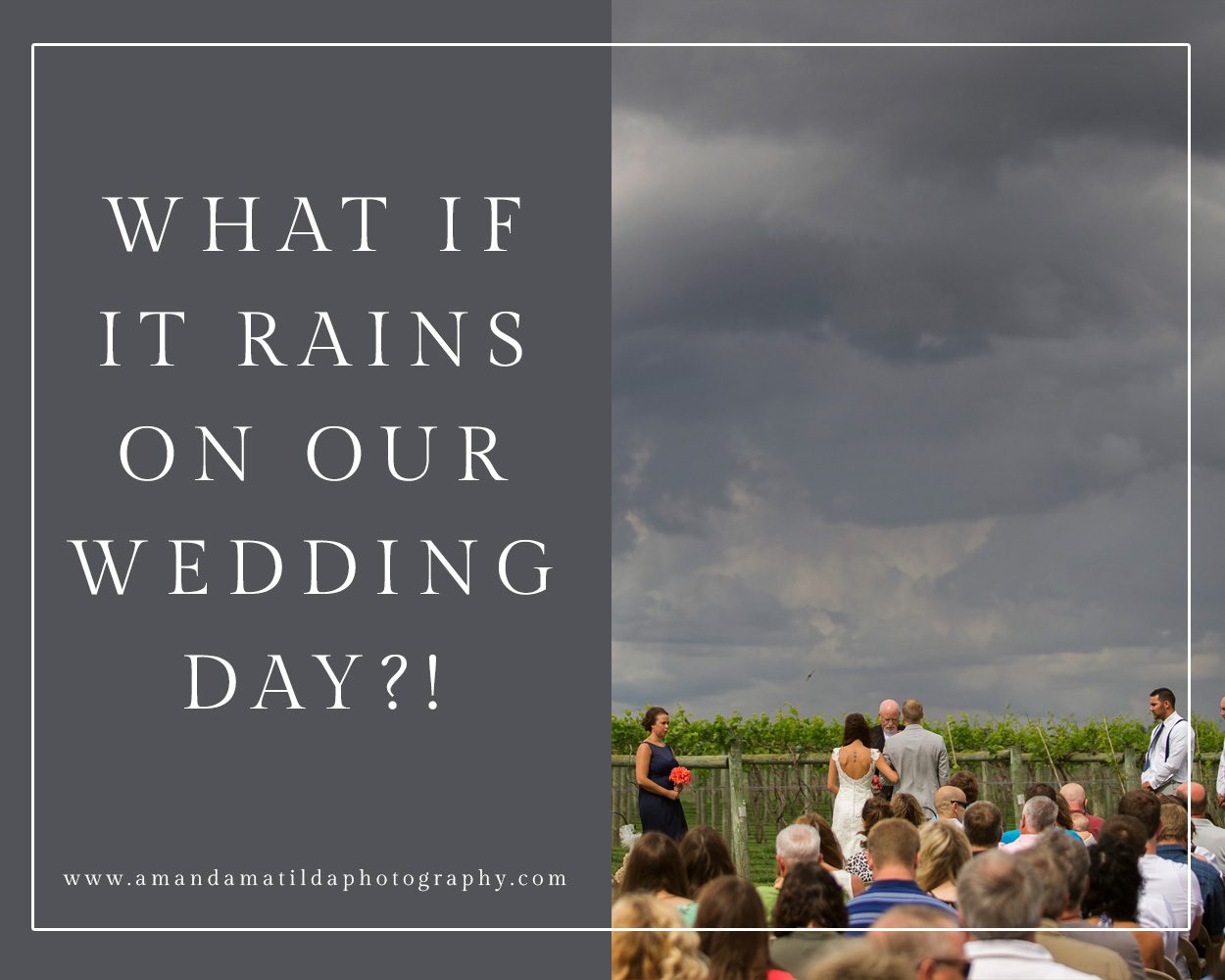 What If It Rains on Our Wedding Day
Here are a few things to remember: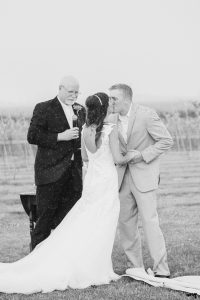 1. Think creatively about locations! All I need to create natural light portraits on a rainy wedding day is a porch or a gazebo! And if we can't find somewhere outdoors and covered, I'm pretty handy with a flash.
2. Let me worry about the pictures. You have enough to think about. If there's a chance of rain, I'll be sure to do some extra scouting to find a covered location or two for us to use for your first look, creative session, and wedding party portraits.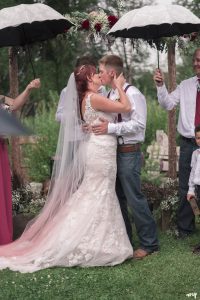 3. Take it one step at a time. Don't think about your entire day and what will happen if it rains. That will only overwhelm you! Definitely have a rain plan for your venue, but then let your vendors do the work of handling the rest of the day.
4. Have a back-up plan! It's Colorado. Depending on where your wedding is, chances are pretty good it will rain at some point on your wedding day. Some spaces offer tents or optional indoor reception spaces. Make sure you think about what your plan will be!
5. Go with the flow. Some of my most fun weddings have been on a rainy day where the couple just embraced it! Plan what you can beforehand, but ultimately you'll be happier with your day if you're able to go with the flow of it all.
A Case Study: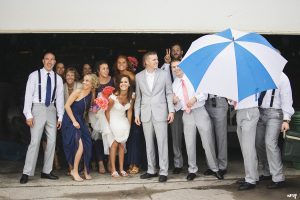 This wedding booked a vineyard for their ceremony, and it was forecast to have scattered showers. The showers were scattered enough to get us through portraits, take shelter and dry the chairs off before the ceremony! We thought we were in the clear. But no. Of course, as soon as Kristine & Cody vowed their eternal love and devotion to one another, the skies let loose and rain poured down ending the ceremony a bit early! But it all worked out in the end; umbrellas were on hand to shield the bride and the couple has amazing portraits and a unique wedding story to tell!
"Amanda was everything and more than we could ask for! She was willing to go above and beyond when it came to taking picture that the bridal party insisted on getting. She had a great spirit throughout the whole day even with the unexpected weather turning for the worse. I would recommended to her any bride that is looking for a responsible, accountable, and fun photographer on her special day!" -Kristine (see their full wedding blog here!)
With love,