Erin and Tyler's wedding seemed fated; a feeling of "finally" moved through each corner of the big white barn at Vista View Events. They knew of each other for a lot of their lives. Erin's parents knew Tyler's, and Erin was friends with Tyler's brother before they ever started dating. It was a New Year's Eve gathering in 2016 that set things in motion for their future together. They dated long distance at first, each putting in the miles and time to see one another every chance they could. That's when they knew this was something different.
According to Tyler, the proposal was in the works ever since he asked for Erin's parents' permission in Jan 2020. He popped the question July 16, 2020 in a hot air balloon ride in the Boulder area. It was disguised as a "late graduation present" for Erin, as she had just graduated nursing school in May, but Erin wasn't told that the "graduation surprise" would be a hot air balloon ride until they physically arrived in Boulder.
It became evident to Erin only that morning that something was up – Tyler suggested Erin "dress nice" (which he never does) because "photos might be taken". And then, when sitting in the field watching the balloons being blown up, Erin saw a ring-sized box in Tyler's shorts pocket… even then, she tried to convince herself that it couldn't possibly be an engagement ring! While several hundred feet up in the air, Erin remembers feeling incredibly nervous all of a sudden. Was it the height? Was it the fact that they were in a BALLOON flying through the sky? Or was it that she suspected exactly what was coming next? Probably a mix.
At some point early in the ride, Tyler asked another balloon rider to "take a photo of us"… when really it was a video. He got down on one knee in the flying balloon and asked Erin to marry him! Needless to say, she said yes!
The day of the wedding we met at their vacation rental in Glenwood Springs for Erin and her gals to get hair and makeup done. Once everyone was camera-ready we made our way to Vista View Events a couple towns over near Rifle, where the group got into their dresses and Erin's sister Amy helped Erin into hers.
Erin and Tyler shared a first look overlooking the Harvey Gap Reservoir in the background, followed by the two sharing private vows with one another. This is SUCH a great option if you want to make personal promises on your wedding day, but are a more private couple! You don't have to share the deep stuff during your ceremony in front of everyone if that doesn't suit you!
Starting the ceremony, Tyler was escorted up the aisle by his mother and his and Erin's pup, Roo, who wore a wreath of greenery around her neck. Typical of the two of them, their ceremony was full of laughter, a couple of happy tears, and an overwhelming joy among all their guests. Following the ceremony, the wedding party was announced into the reception inside the barn and everyone was served dinner from the Denver Taco Truck parked outside.
The two shared a first dance after the toasts, followed by the Mother-Son and Father-Daughter dances. Tyler's mom started off dancing with him before walking over to grab his step-mother's hand to join them on the dance floor. A few tears were shed at the gesture, but were quickly replaced by tears of laughter all dancing together.
As the heat of the day cooled to an enjoyable temperature, guests mingled on the deck overlooking the lake, and tore up the dance floor inside while we took sunset photos around the property before it was time for me to leave. Tyler and Erin, thank you so much for inviting me along to document your day! Take a peek at some of my favorites from their summer wedding at Vista View Events: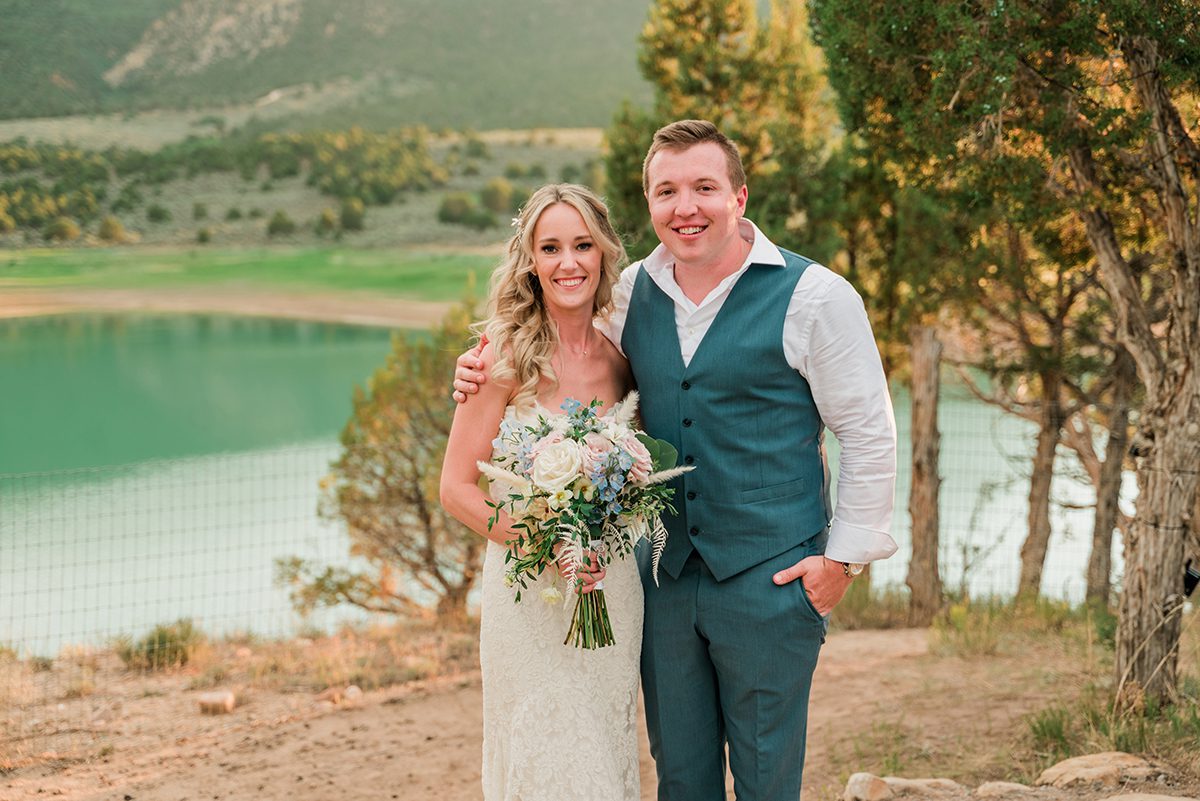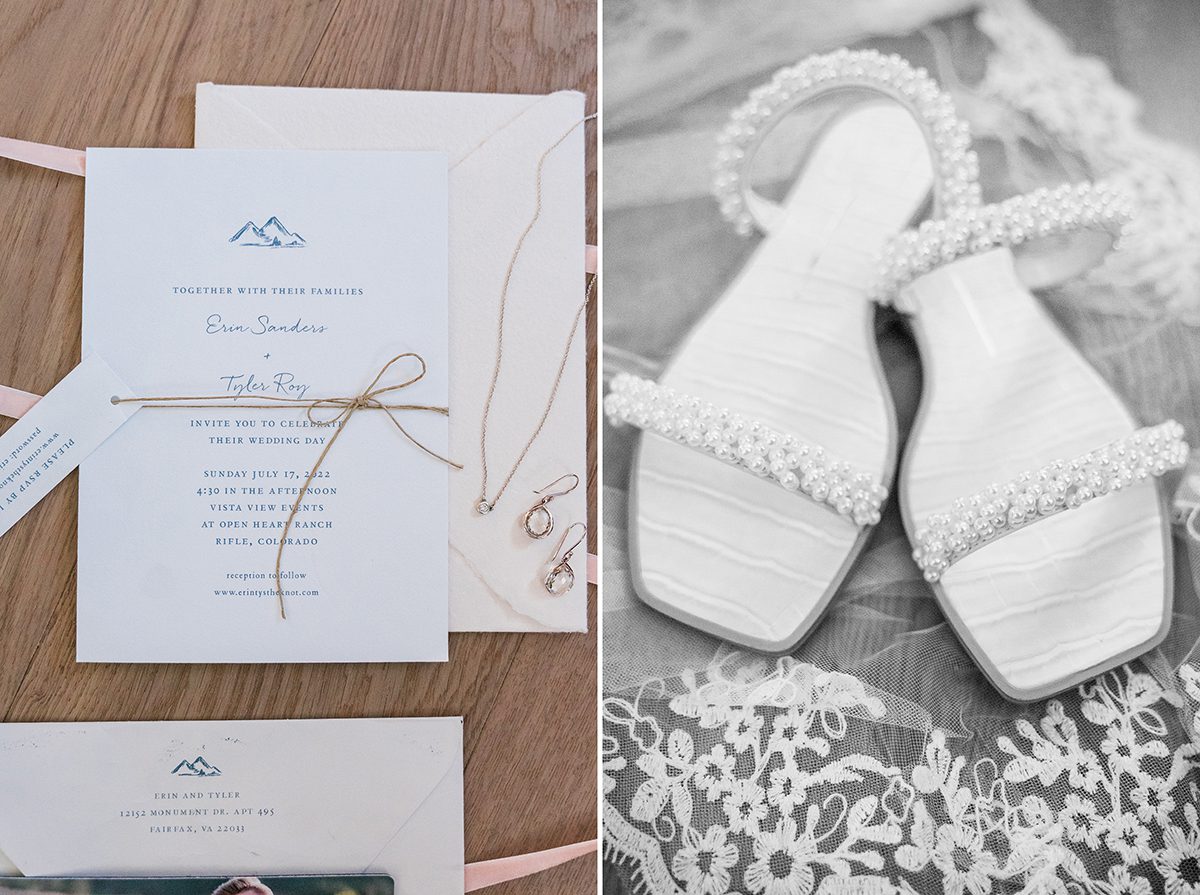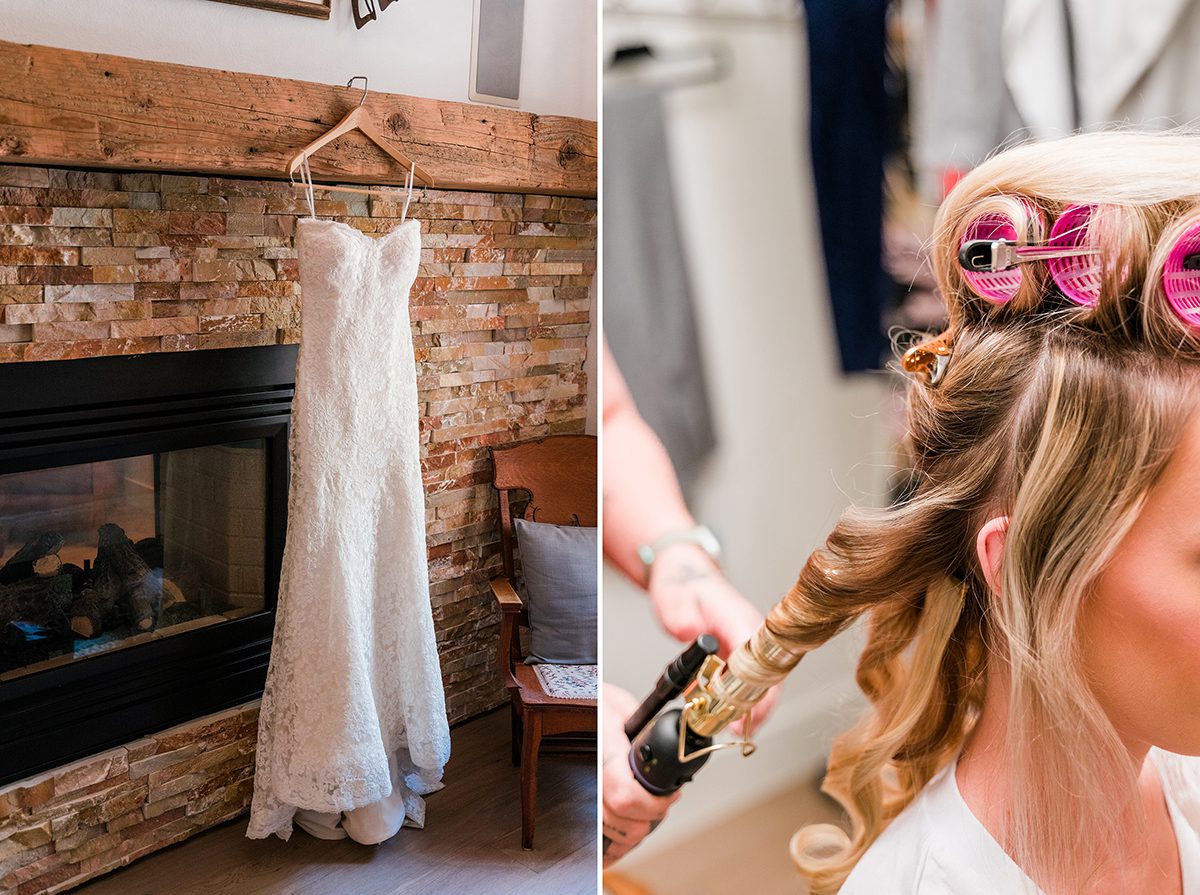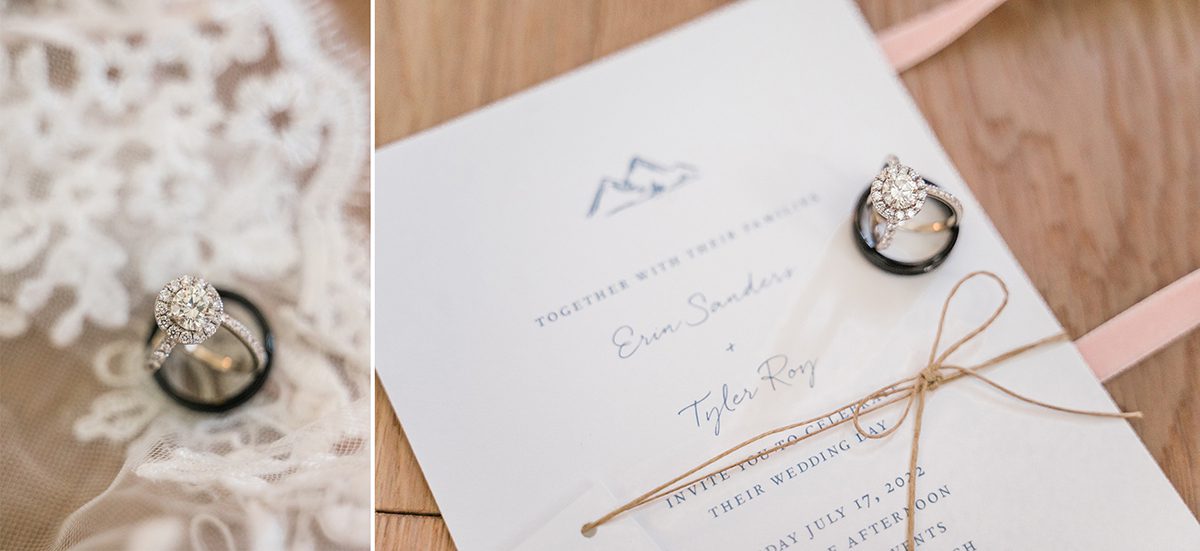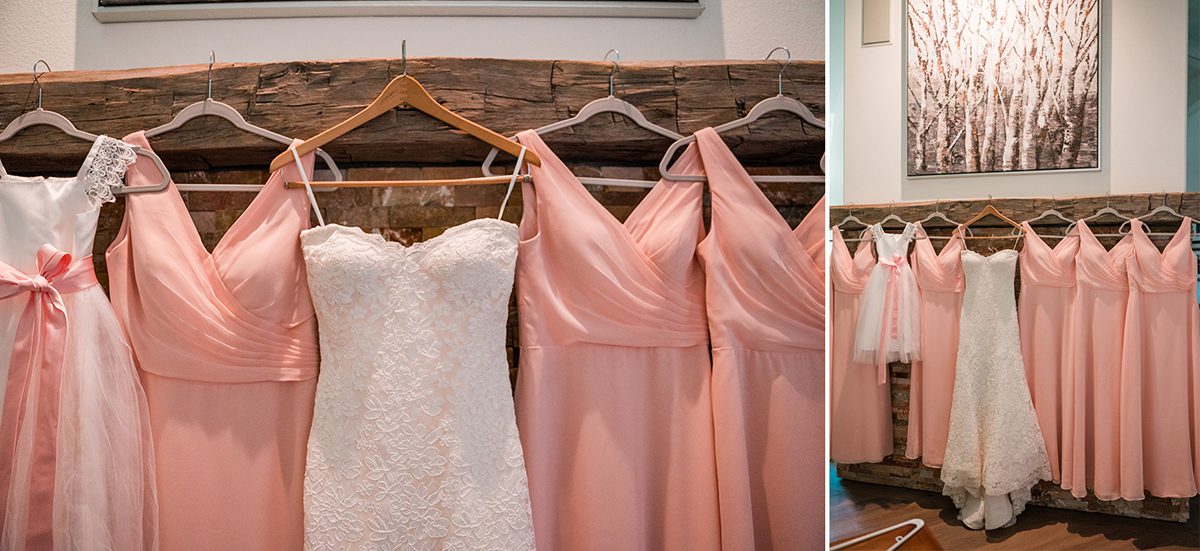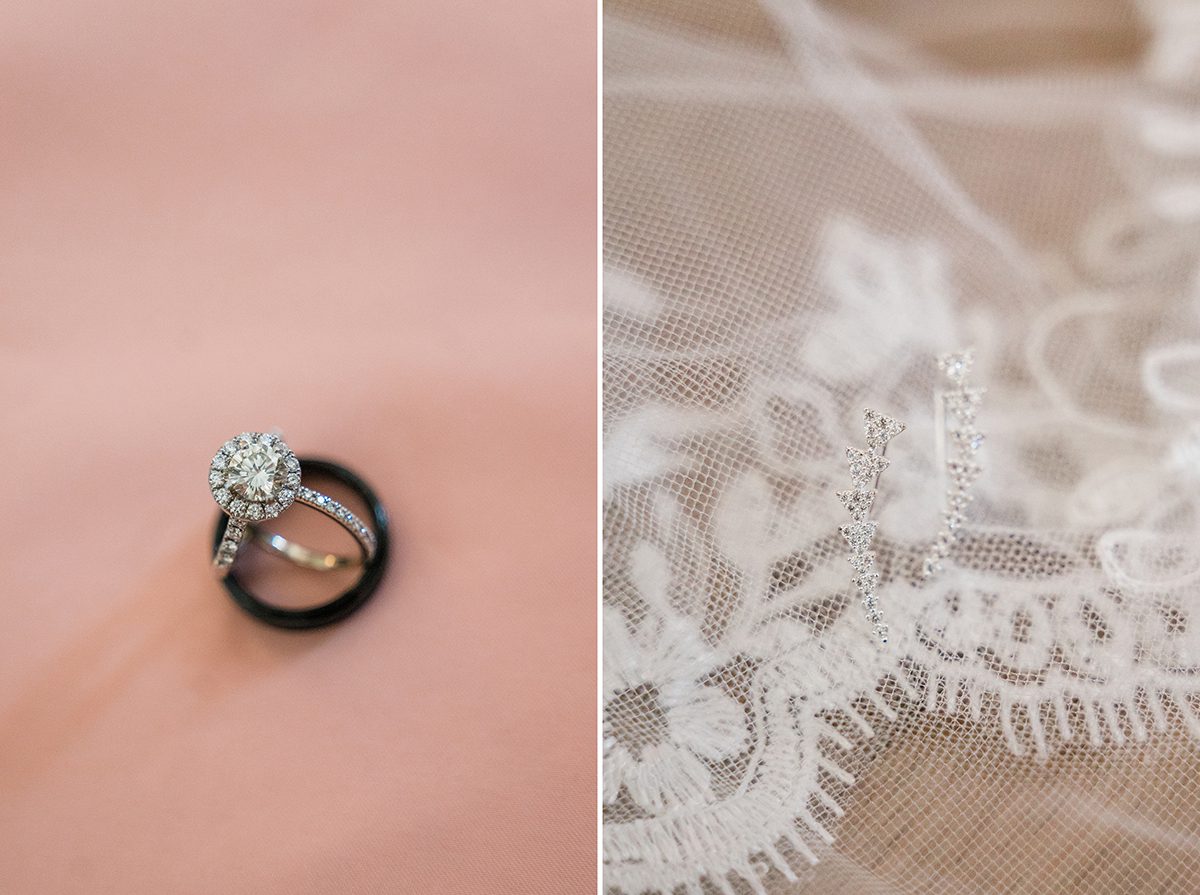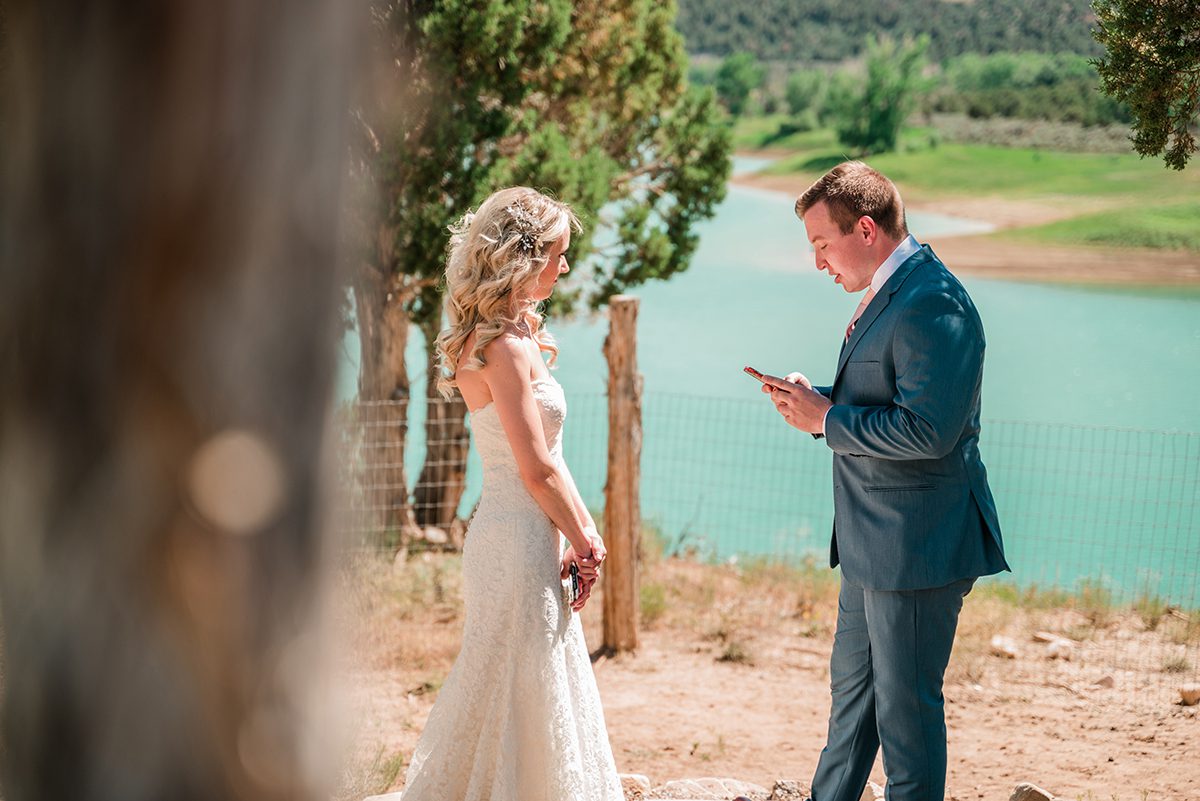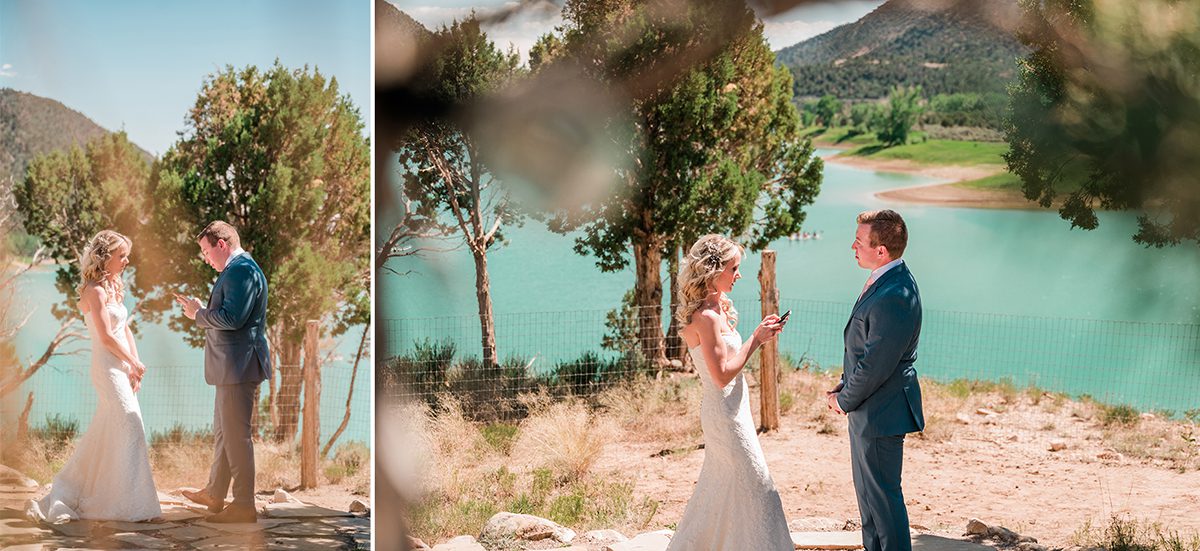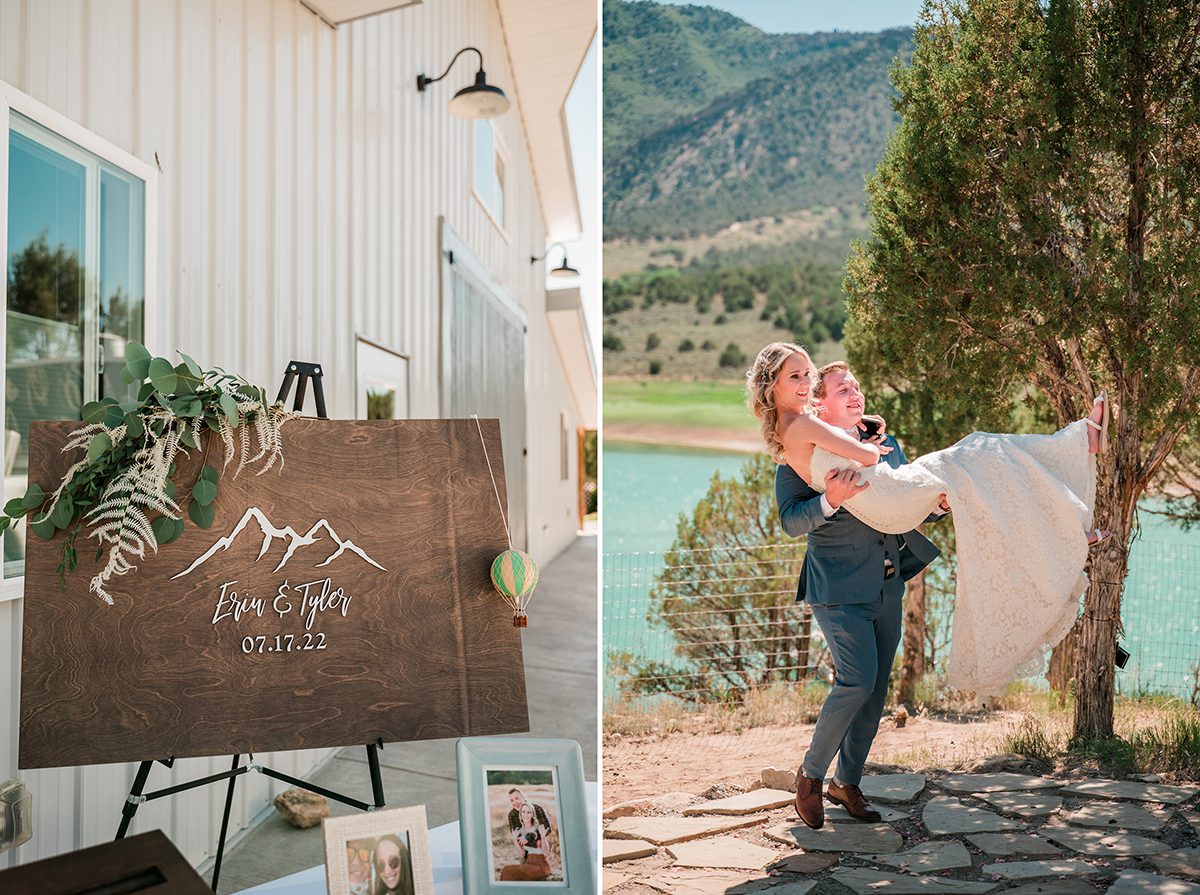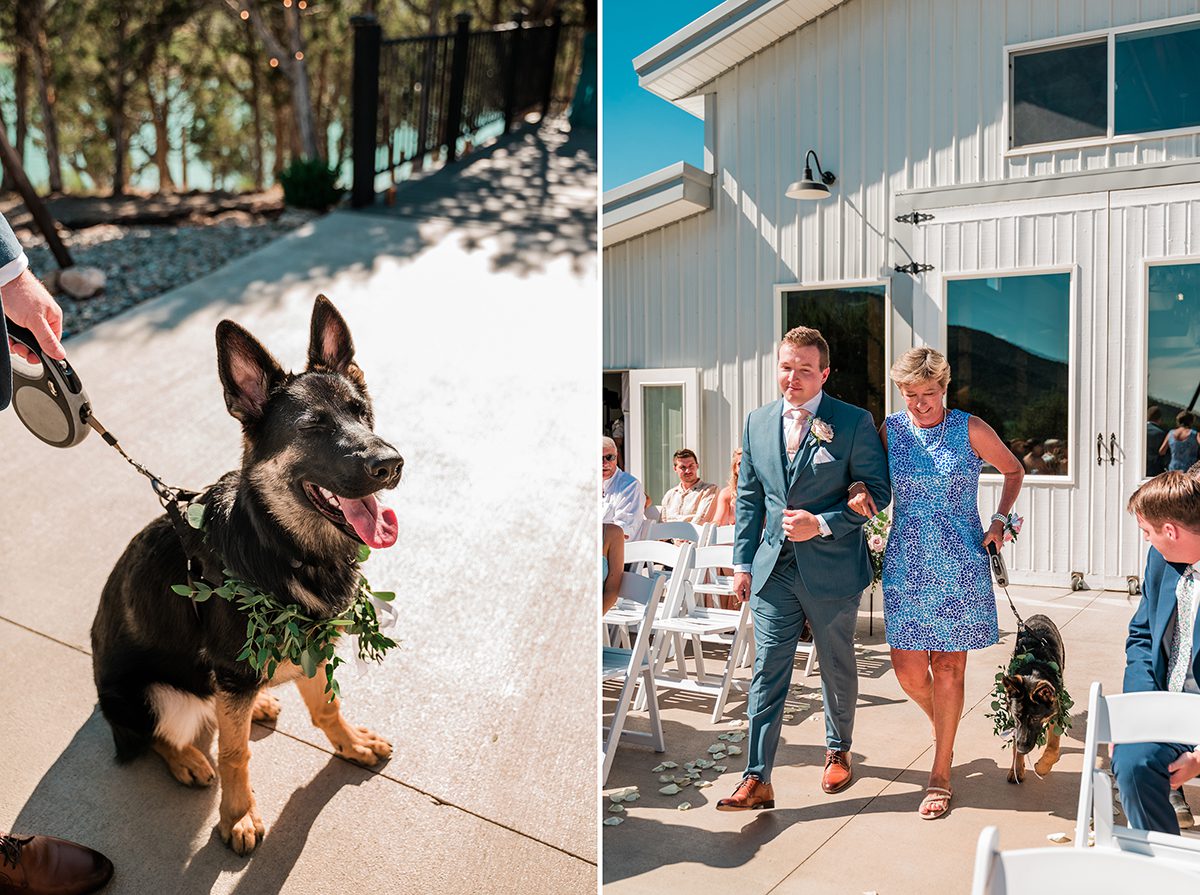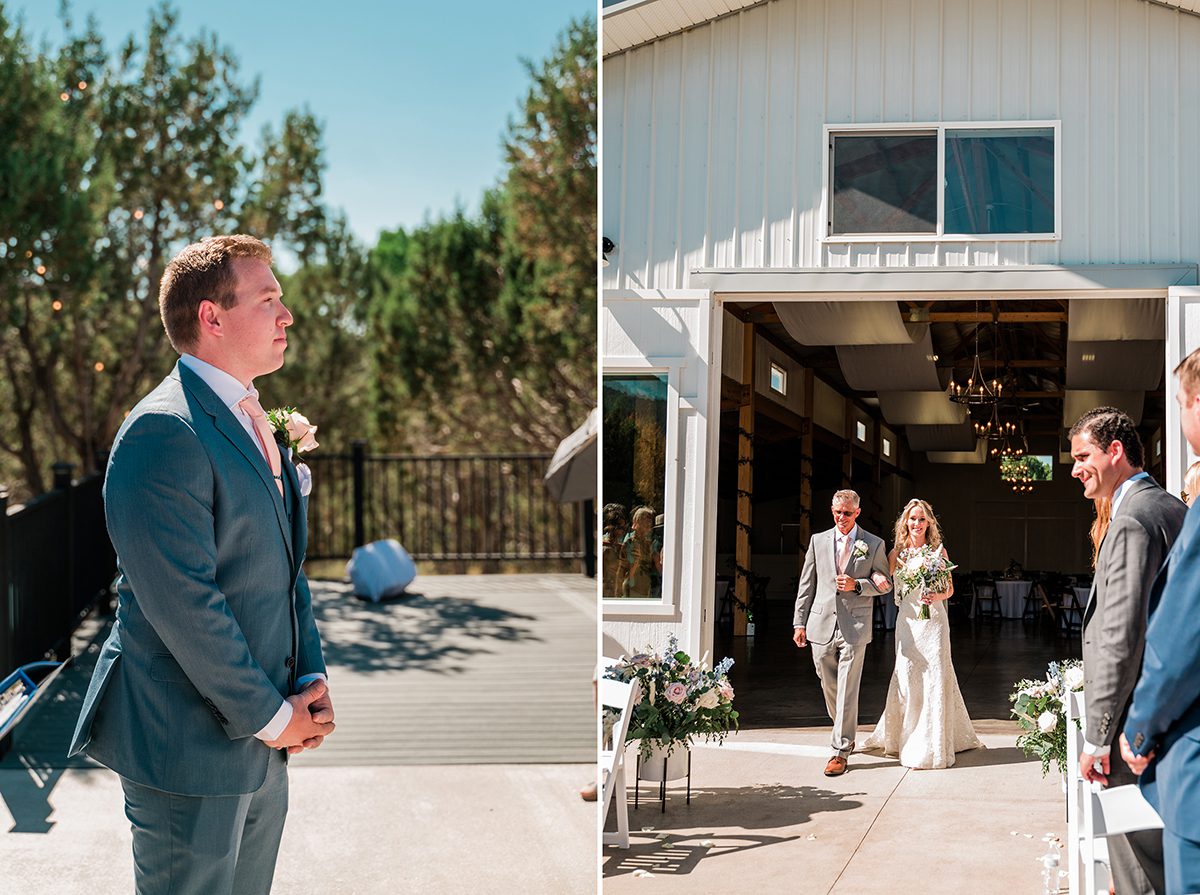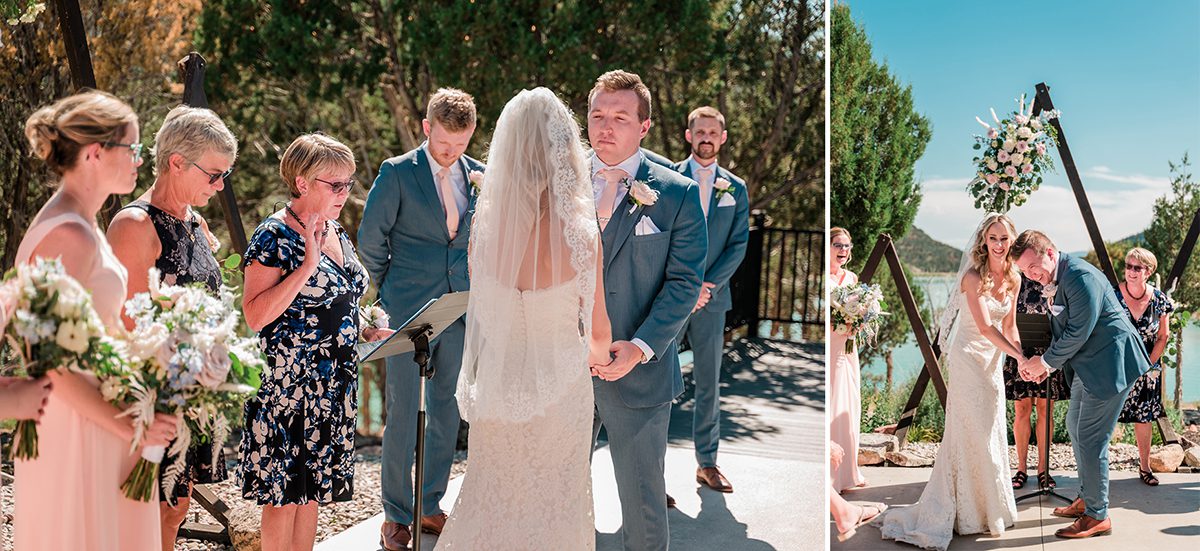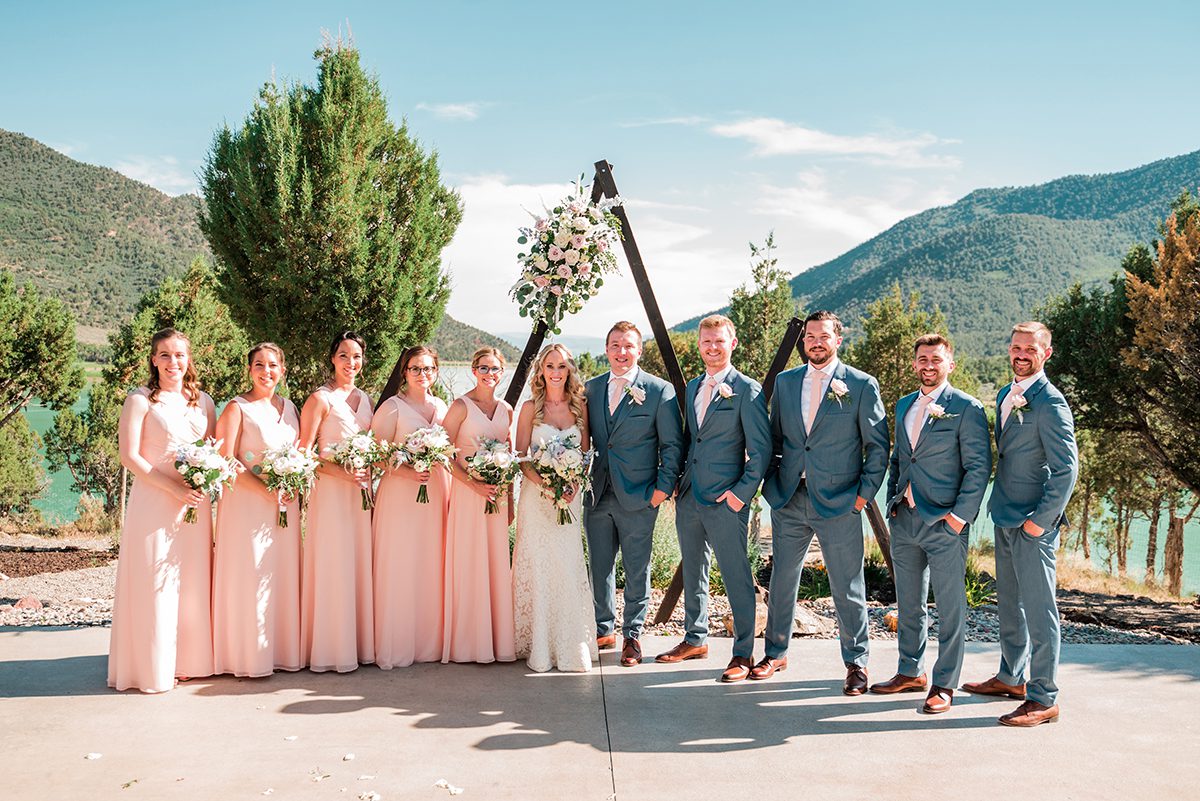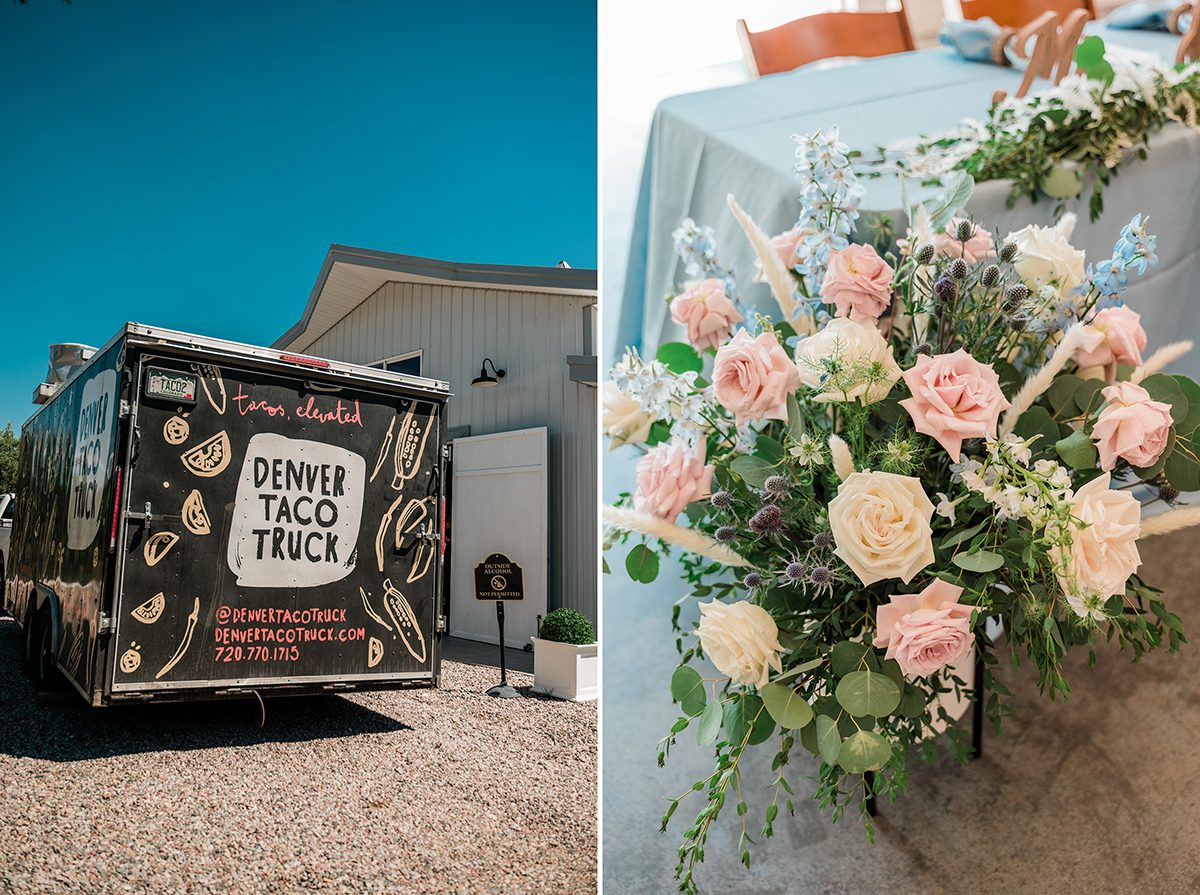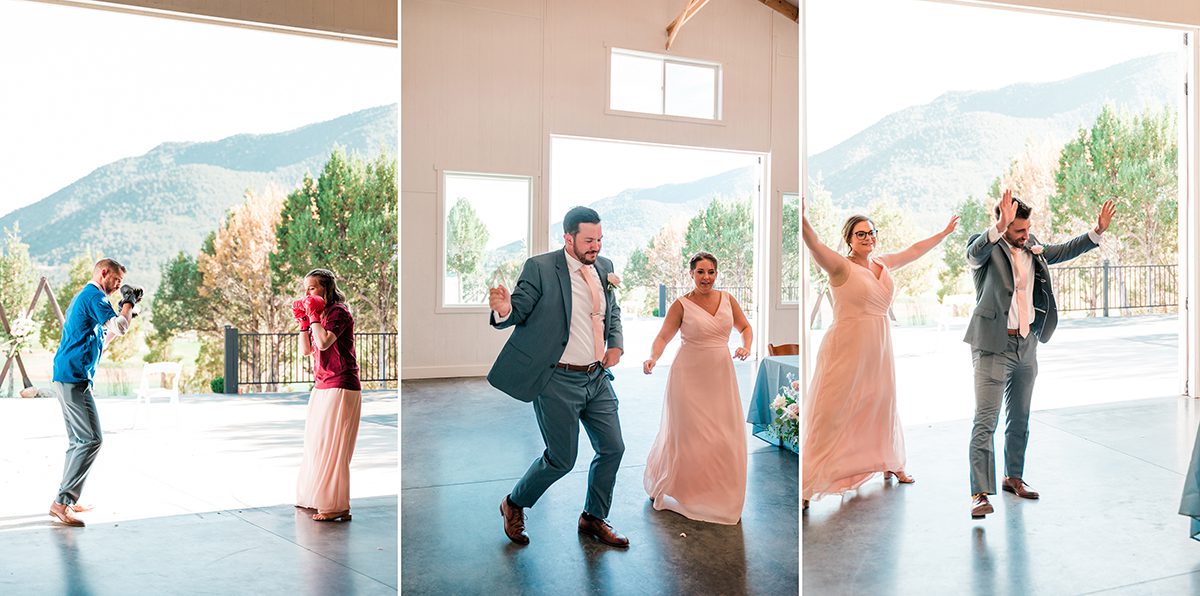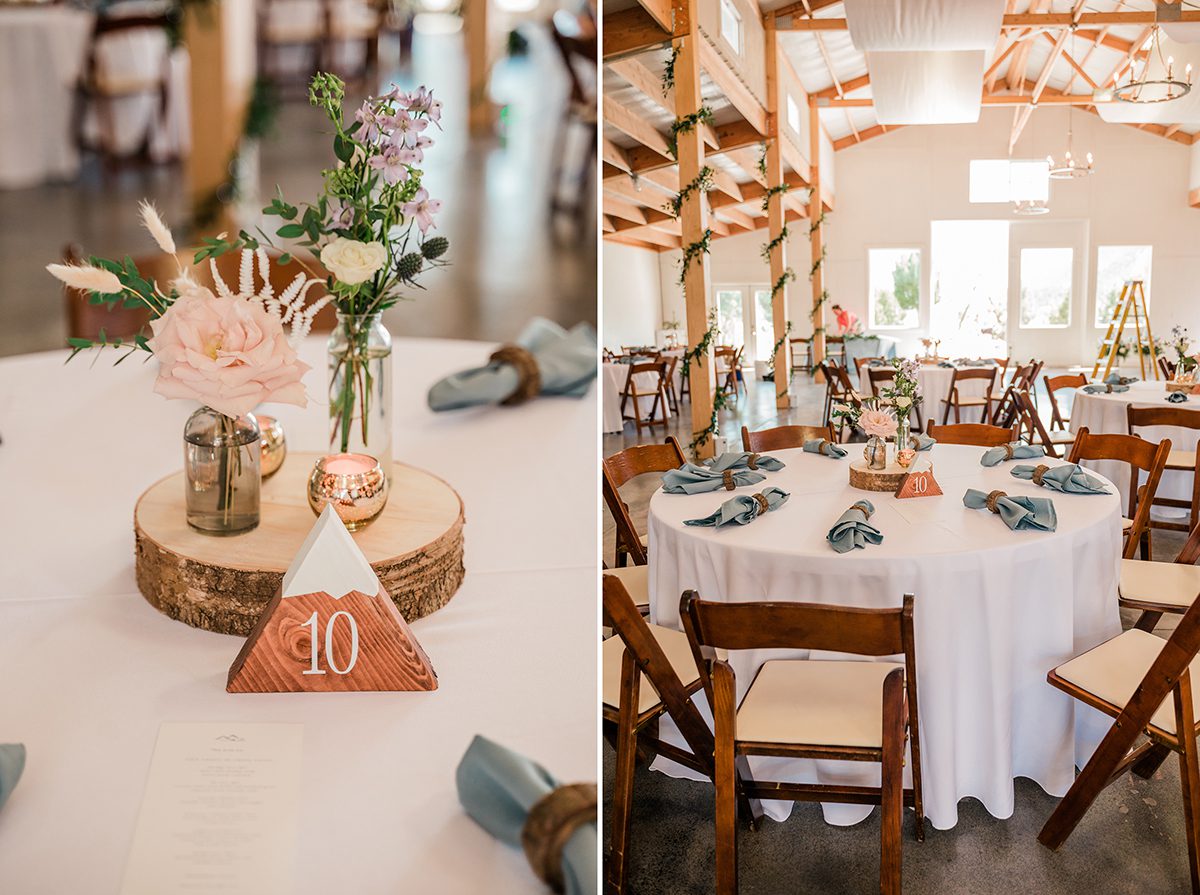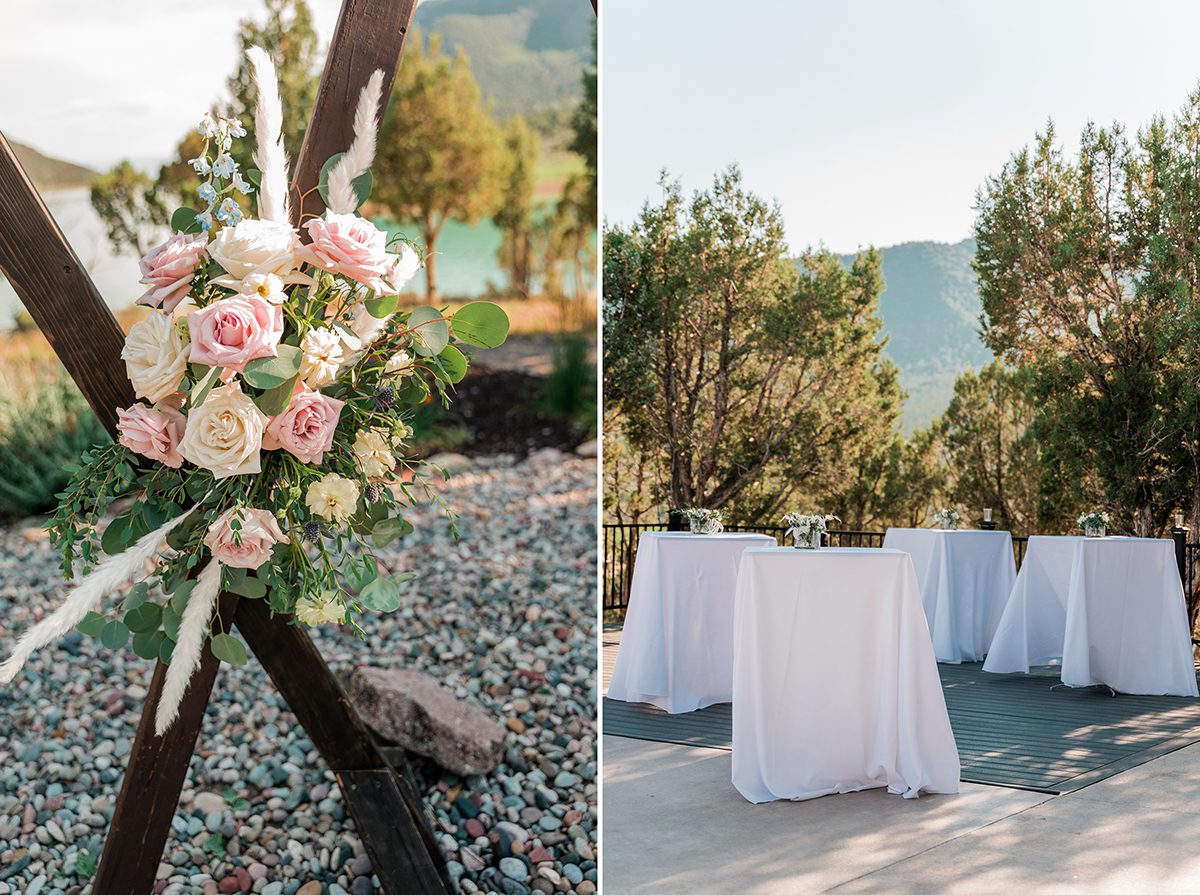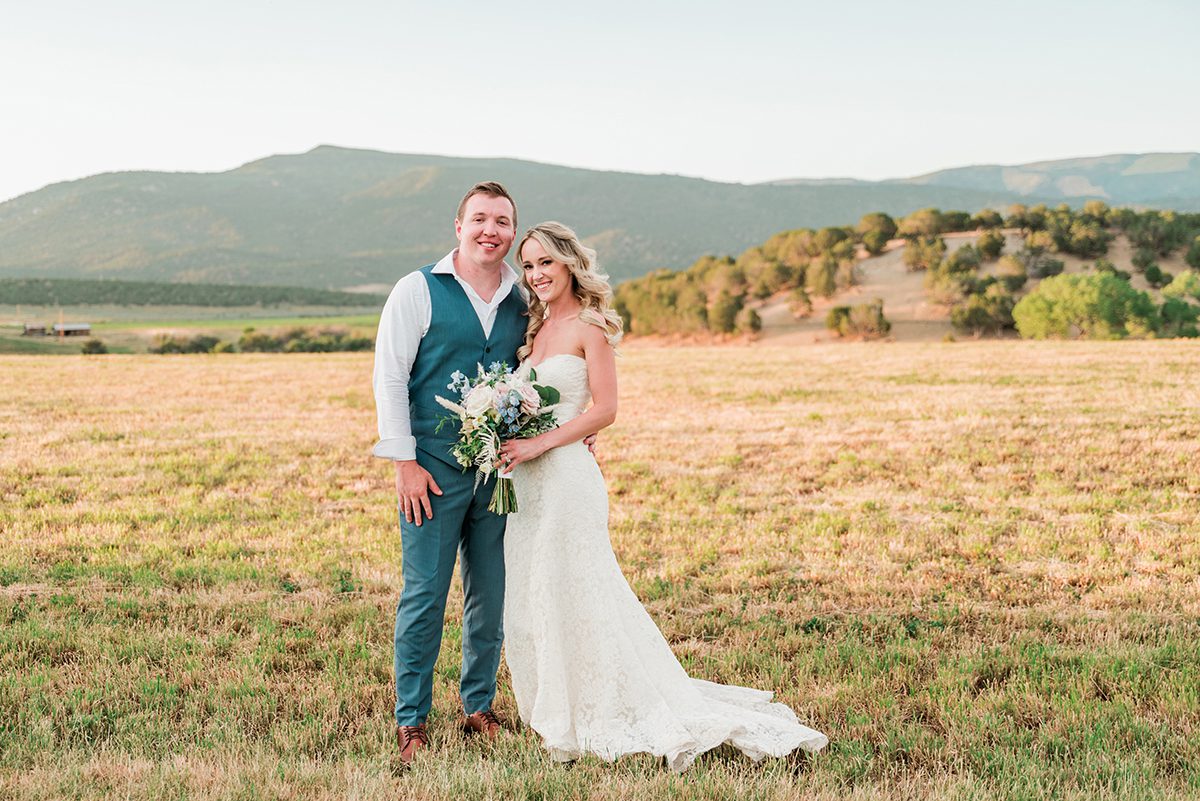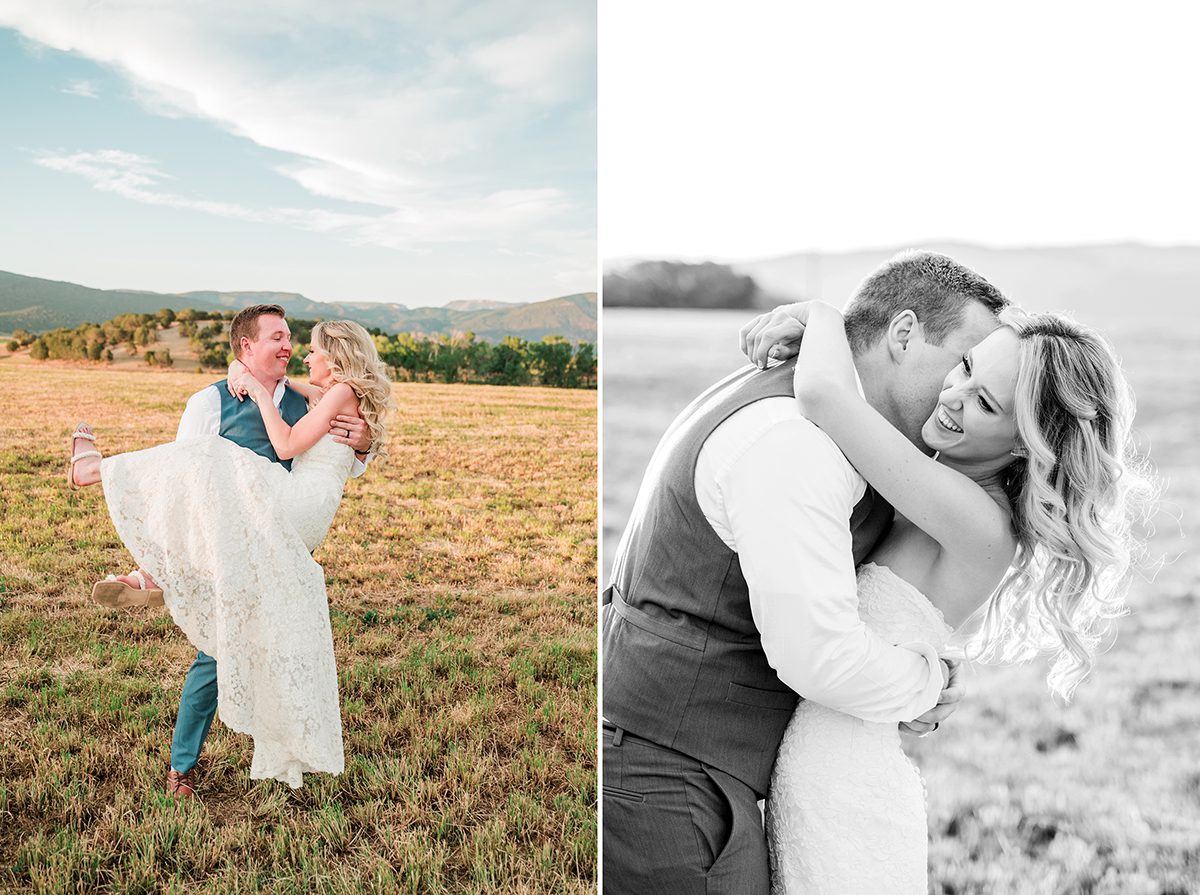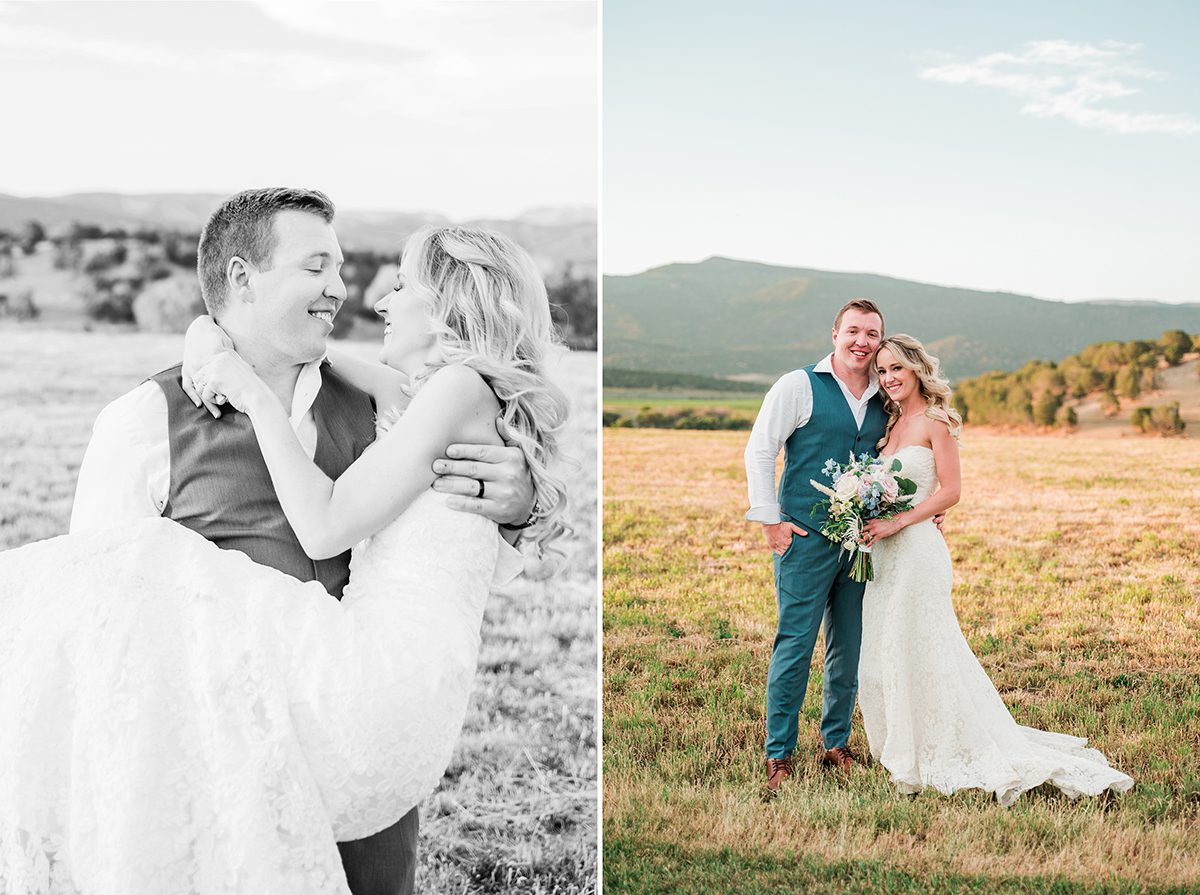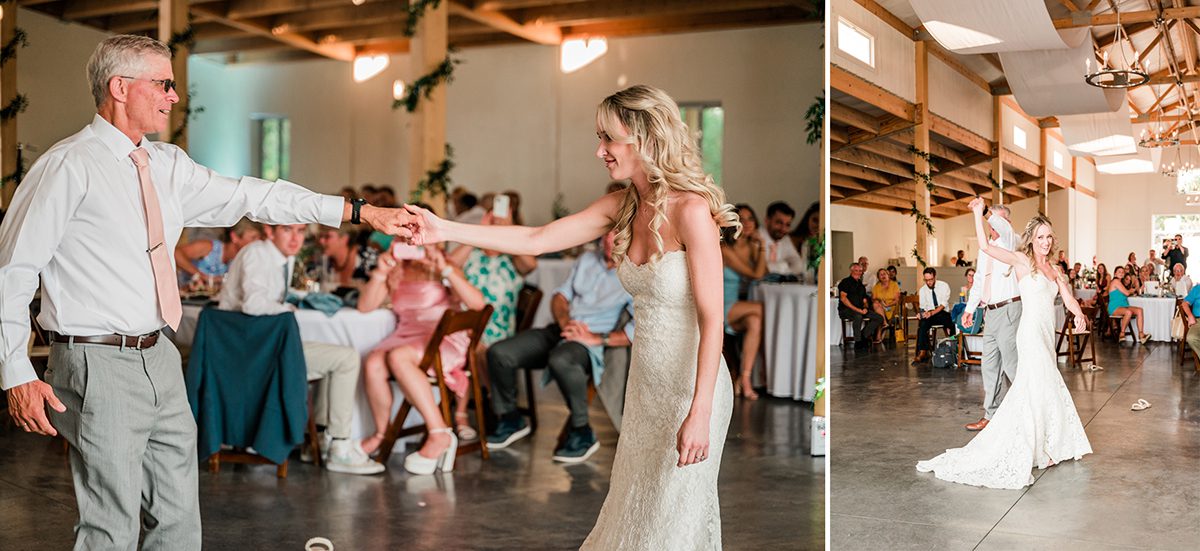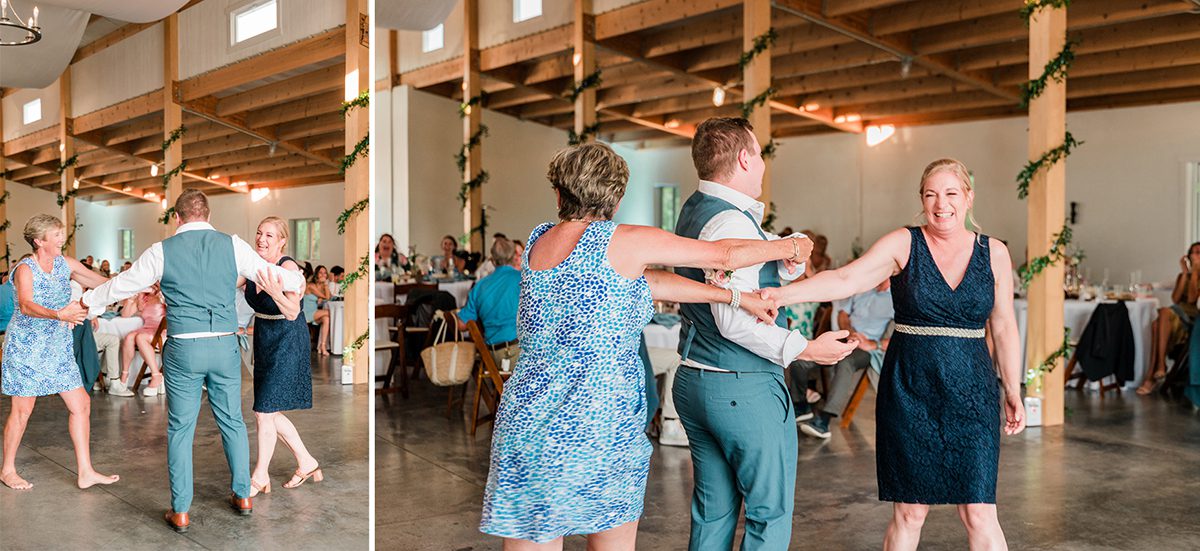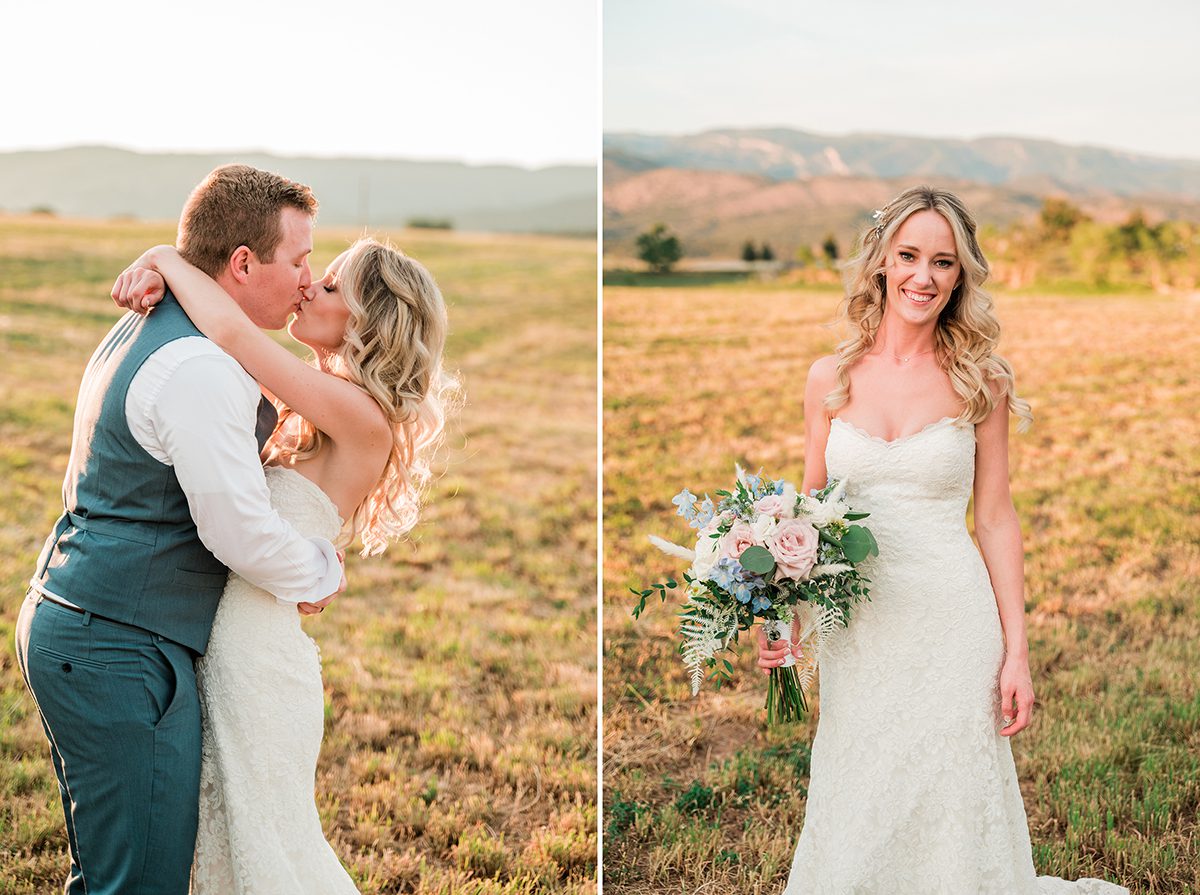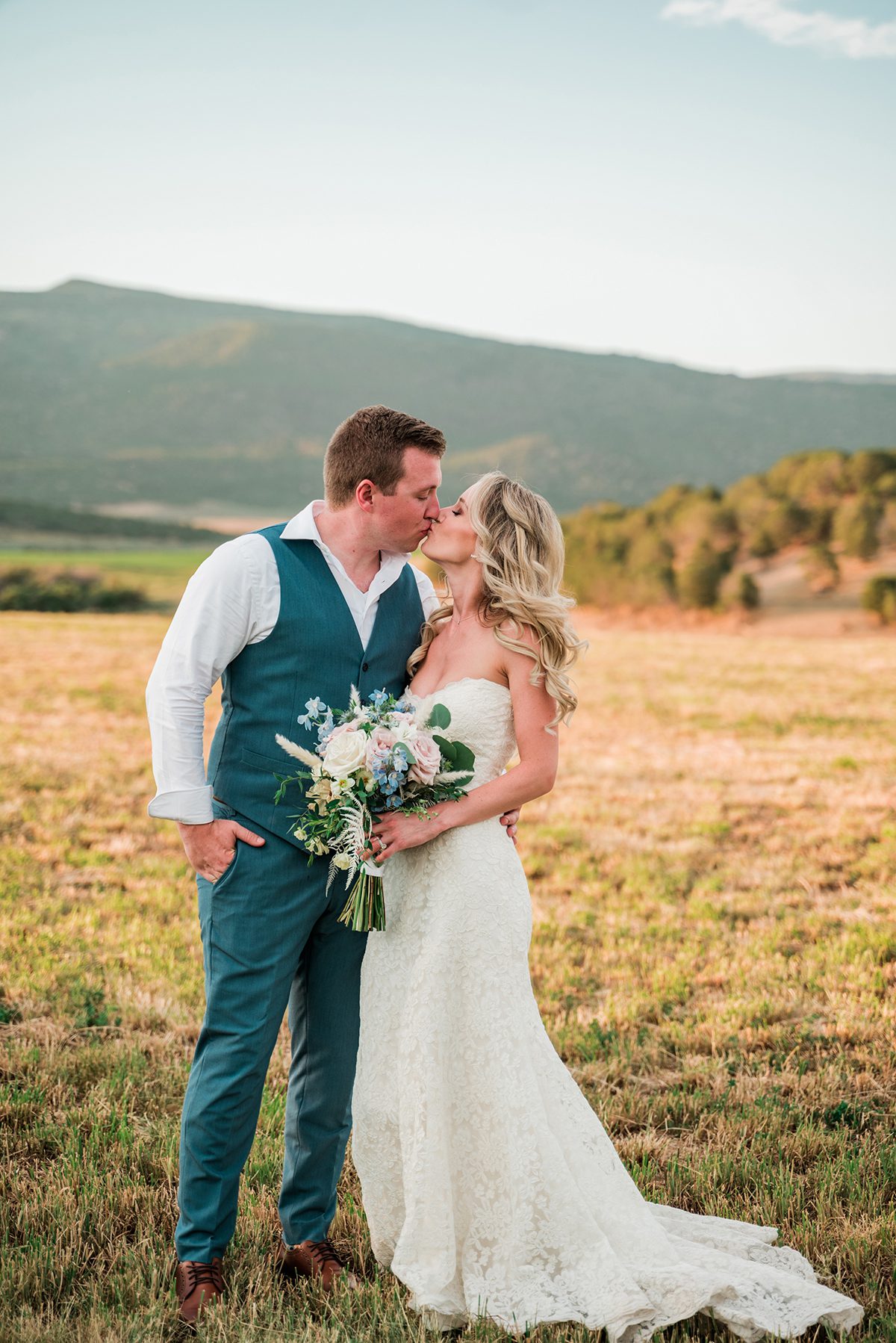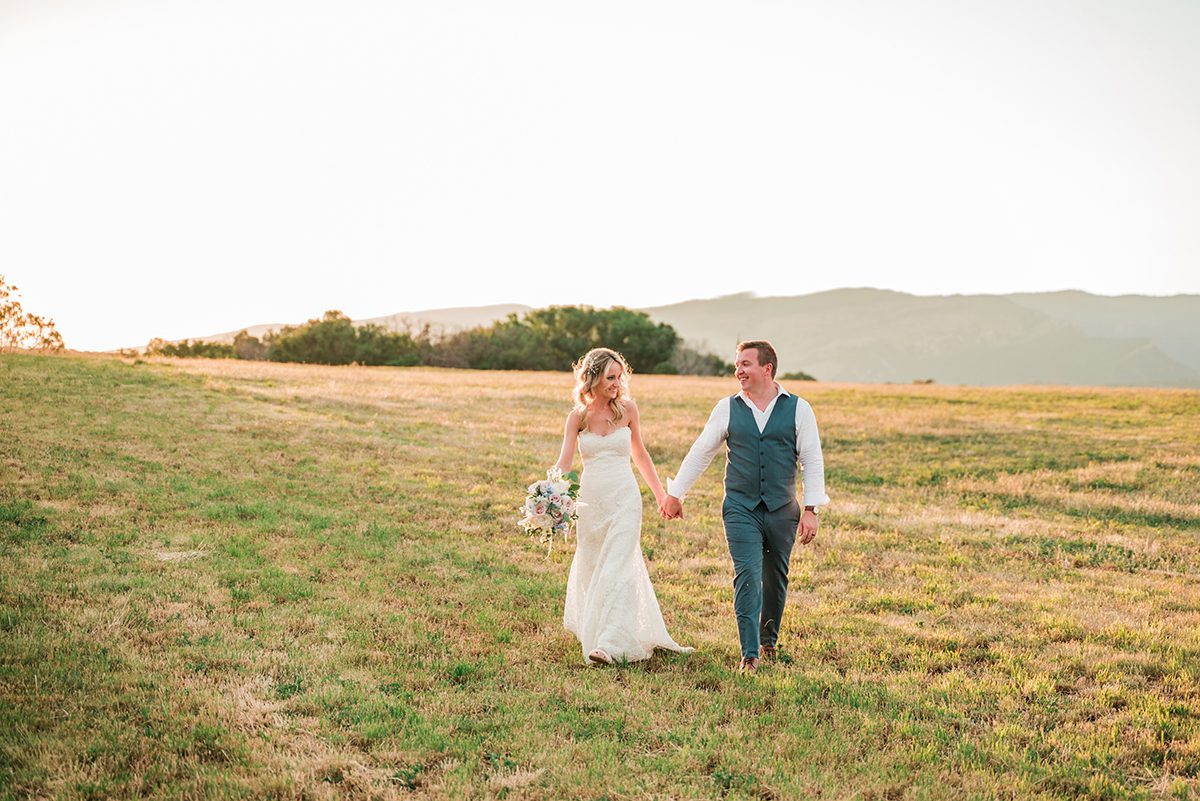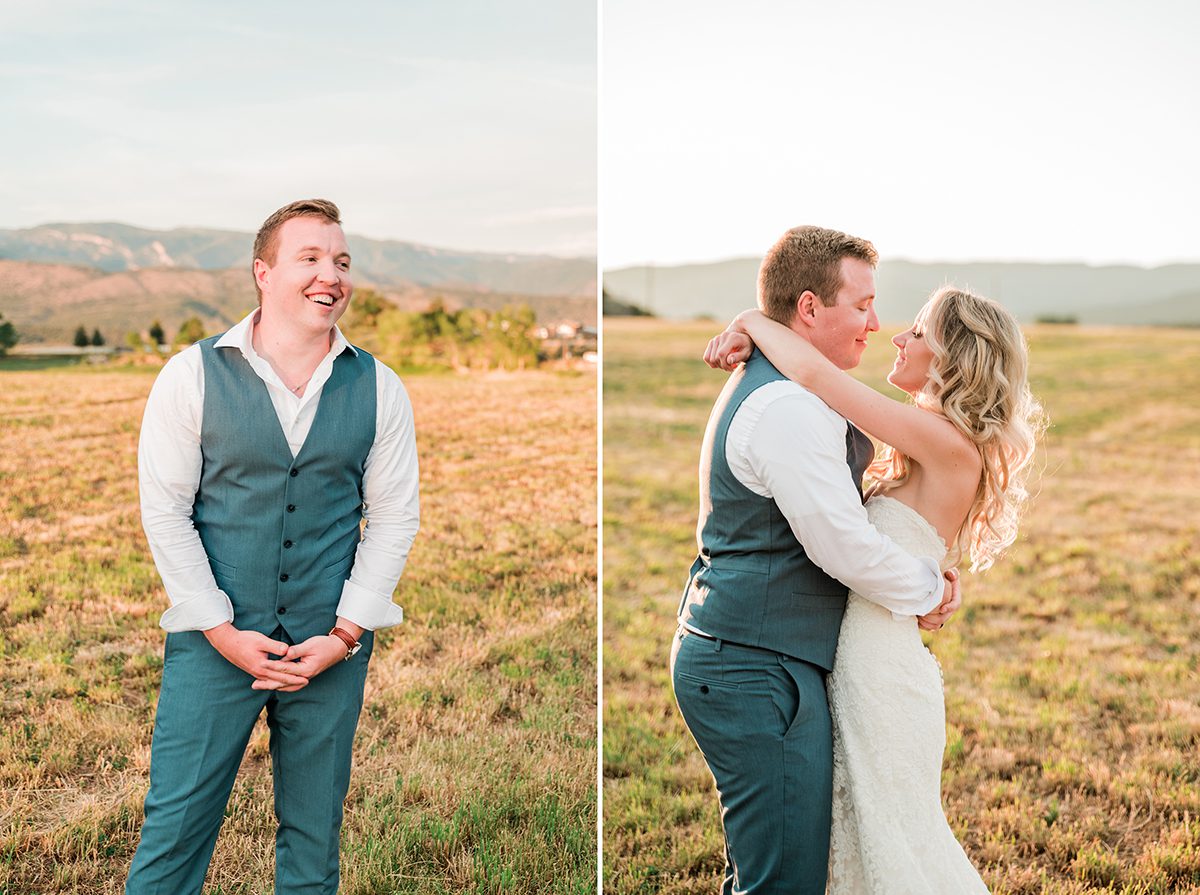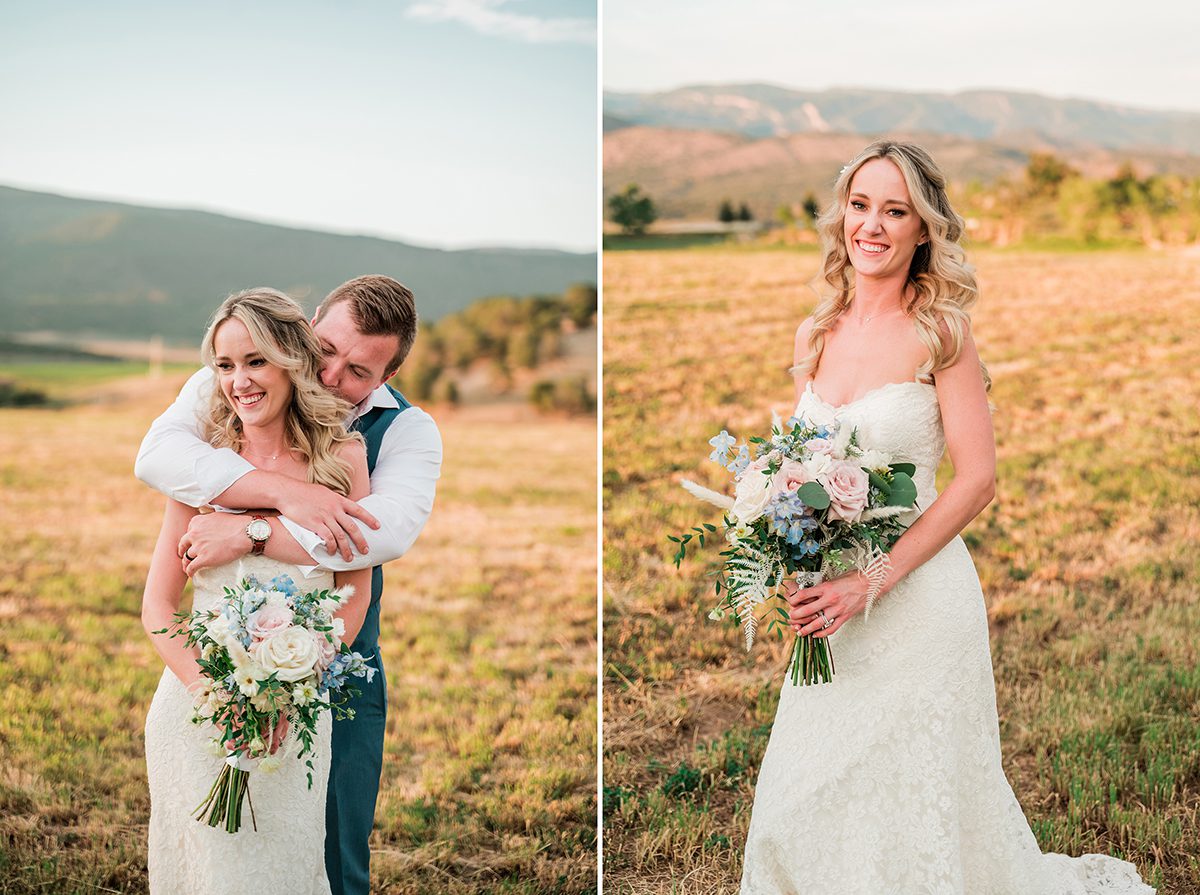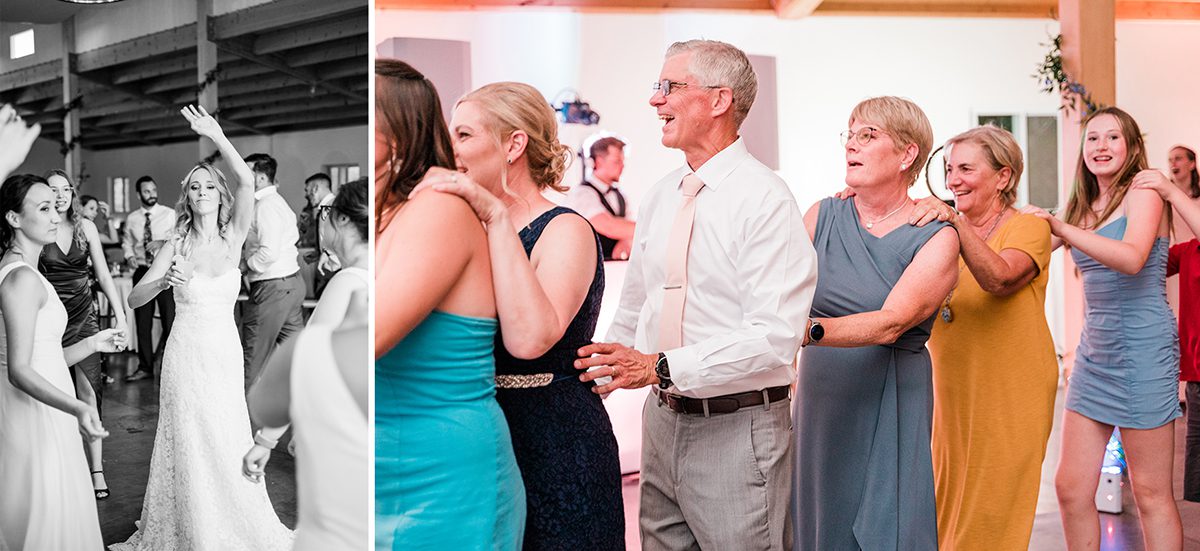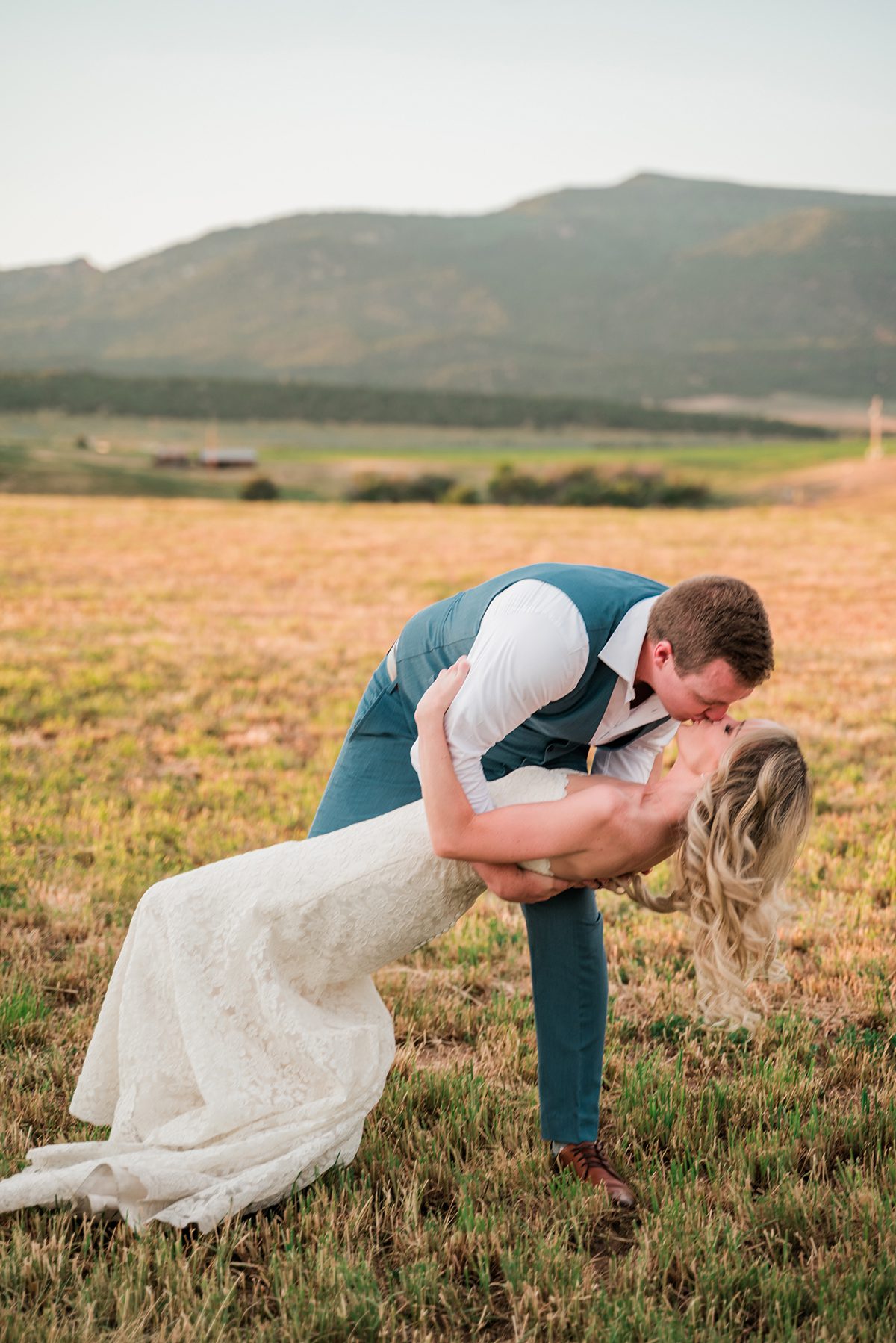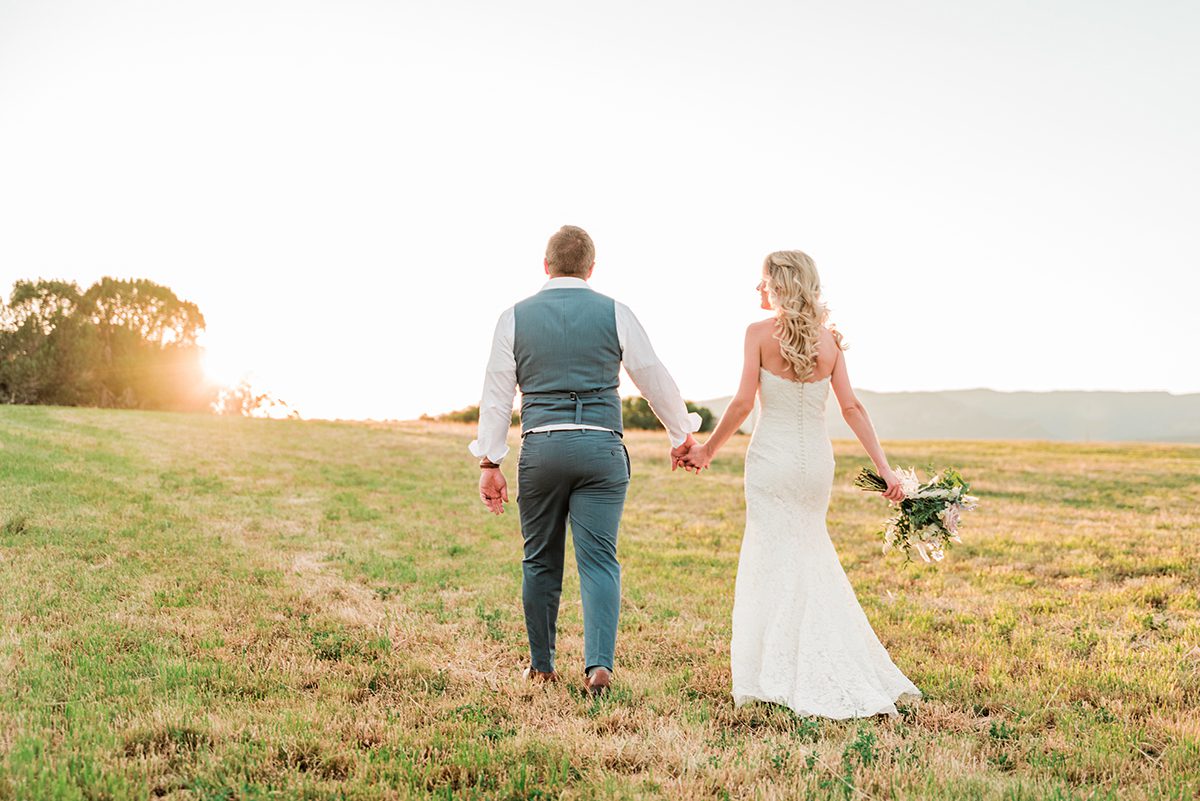 Vendors:
Venue: Vista View Events
Wedding Coordinator: Kosi Events
Hair/Makeup Artist: Michelle Brianne
Erin's Dress Shop: The Green Bride
Dress Designer: Legends by Romona Keveza
Bridesmaids Dresses: Azazie
Erin's Shoes: CL by Laundry
Tyler's Suit: SuitShop
Florist: Botanicals Floral Art
Cakes: Coppelia Cake Design
Catering: Denver Taco Truck
The Rings: Quinn's Goldsmith, Woodbridge, VA
Stationery: August + White
Bar Sign: Etsy – CaseyCustomCrafts
Welcome Sign: Etsy – SmallTownTimbers
Ring Box: Etsy – MUUJEE