Kristina and Hagan's micro wedding at Maroon Bells Aspen has been such a long time coming. The two began dating back in 2016, meeting at their Iowa university, University of Dubuque. After a long time supporting each other through various changes in their lives, never leaving one another's side, they began to know this relationship was something different.
The proposal happened at Muller State Park in Divide CO at Grouse Mountain Overlook. Kristina recalls, "We were taking pictures and I always just do a video & pose then screenshot what I want for pictures. Well, after the video (or so I thought) Hagan said he would get the camera, and before I knew it I turned around and he was on one knee. With tears in both our eyes, he started his speech about how lucky he was to have a best friend and a soul mate and I couldn't say yes fast enough! After we celebrated with champagne!"
Then began the wedding planning journey. On a whim, Kristina suggested doing a destination wedding in Colorado, their favorite state to visit to escape from real life. To her surprise, Hagan agreed, and they decided on Maroon Bells in Aspen for their dream spot. They managed to snag a reservation for the amphitheater — which is hard to come by! — and the rest of their day's plans unfolded from there.
"We wanted our day to be about us and not about us catering to people's needs! We wanted something intimate with those closest to us and the people who have supported us through our relationship."
The two did just that, spent every moment of their big day with those closest to them. I drove Kristina into the park as the nerves began to hit. "I can't believe we're actually here and doing it!" I love getting to witness the jitters, the tears, the laughter, and the bliss of your wedding day. Their dogs even were able to hang out during the ceremony so they could witness and sign the marriage certificate! After the festivities at Maroon Bells we made our way into Aspen for the reception, with dancing and more fun unfolding after I left so they could enjoy the evening without cameras in their faces haha. Take a peek at my favorite moments from their micro wedding at Maroon Bells Aspen: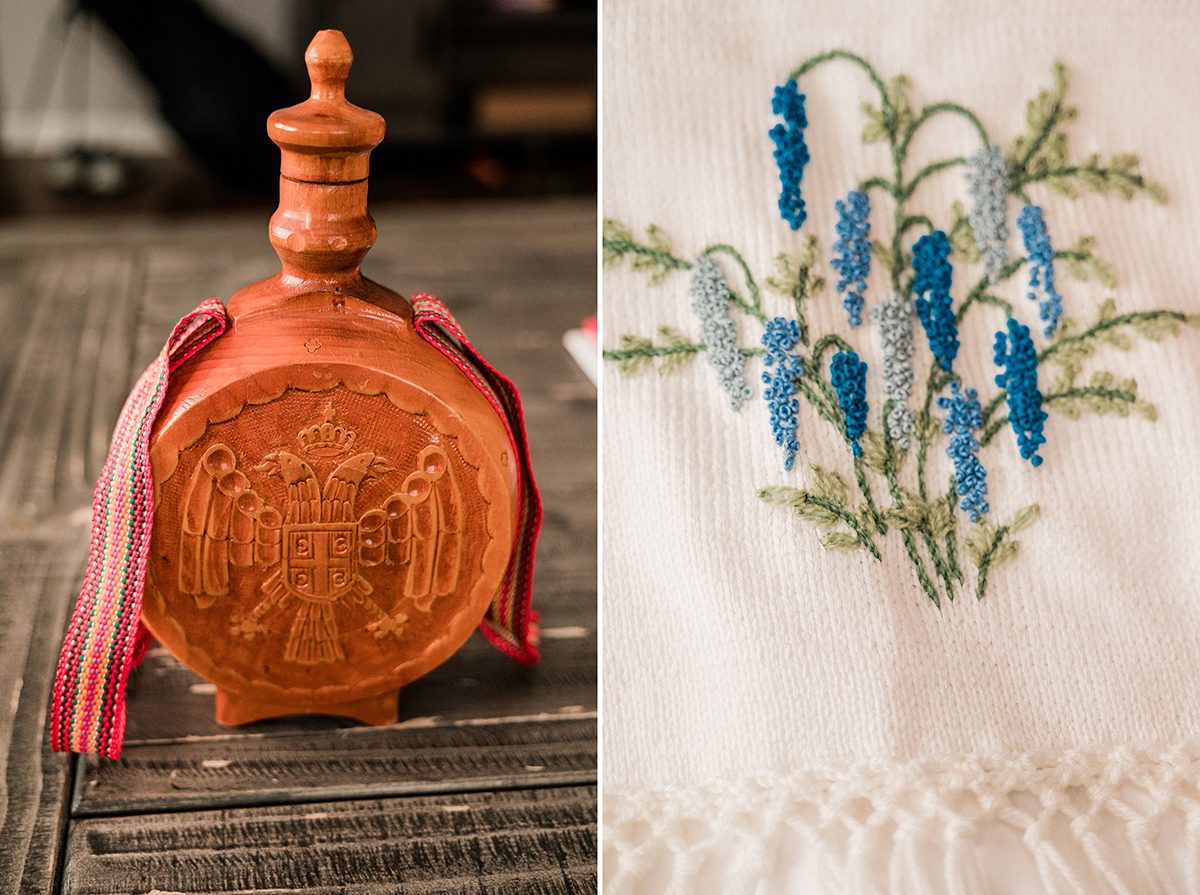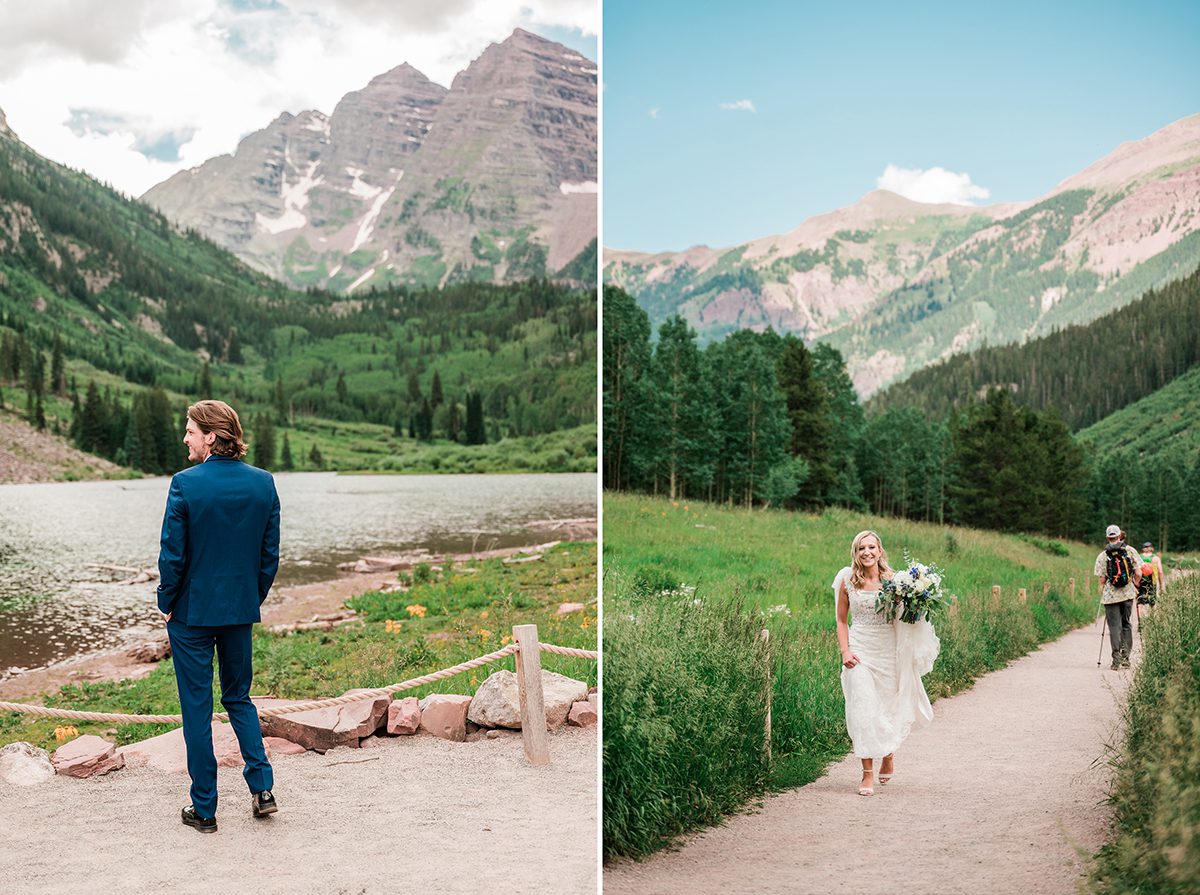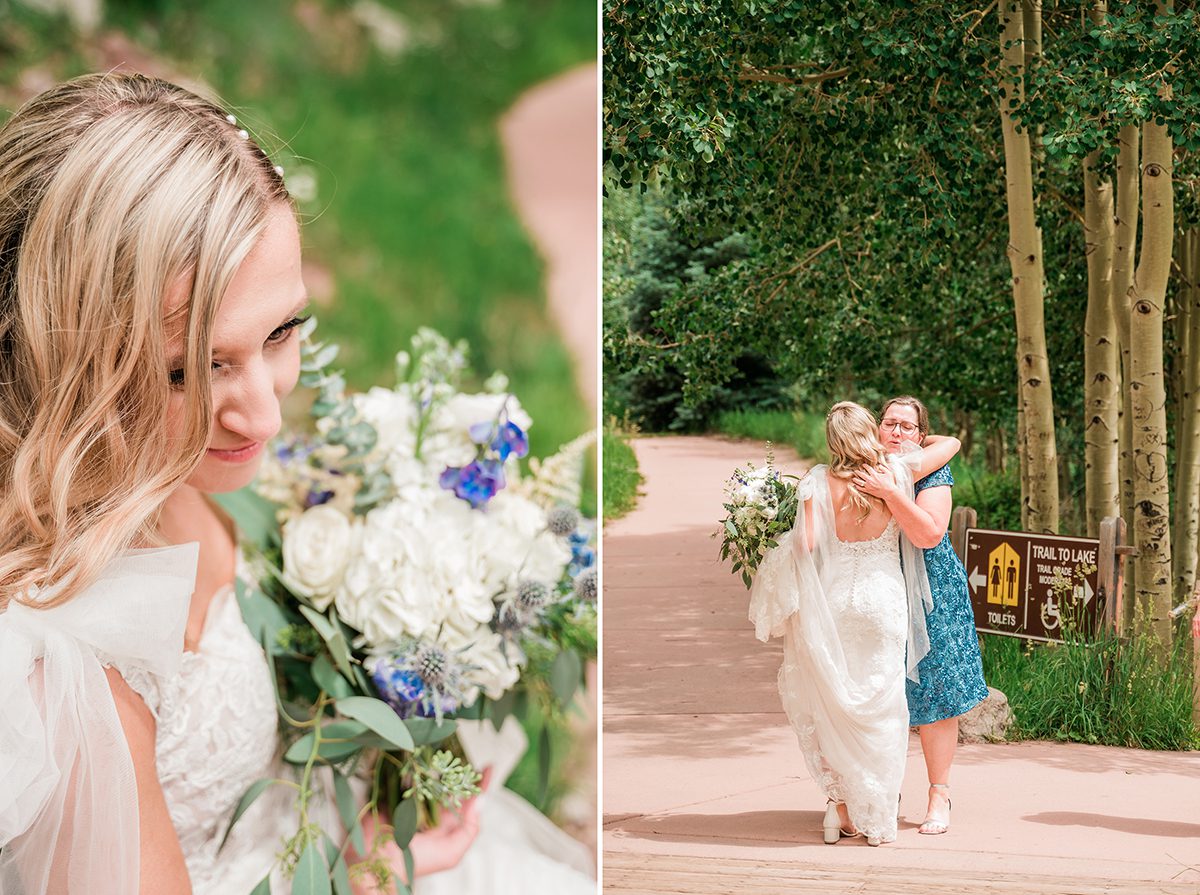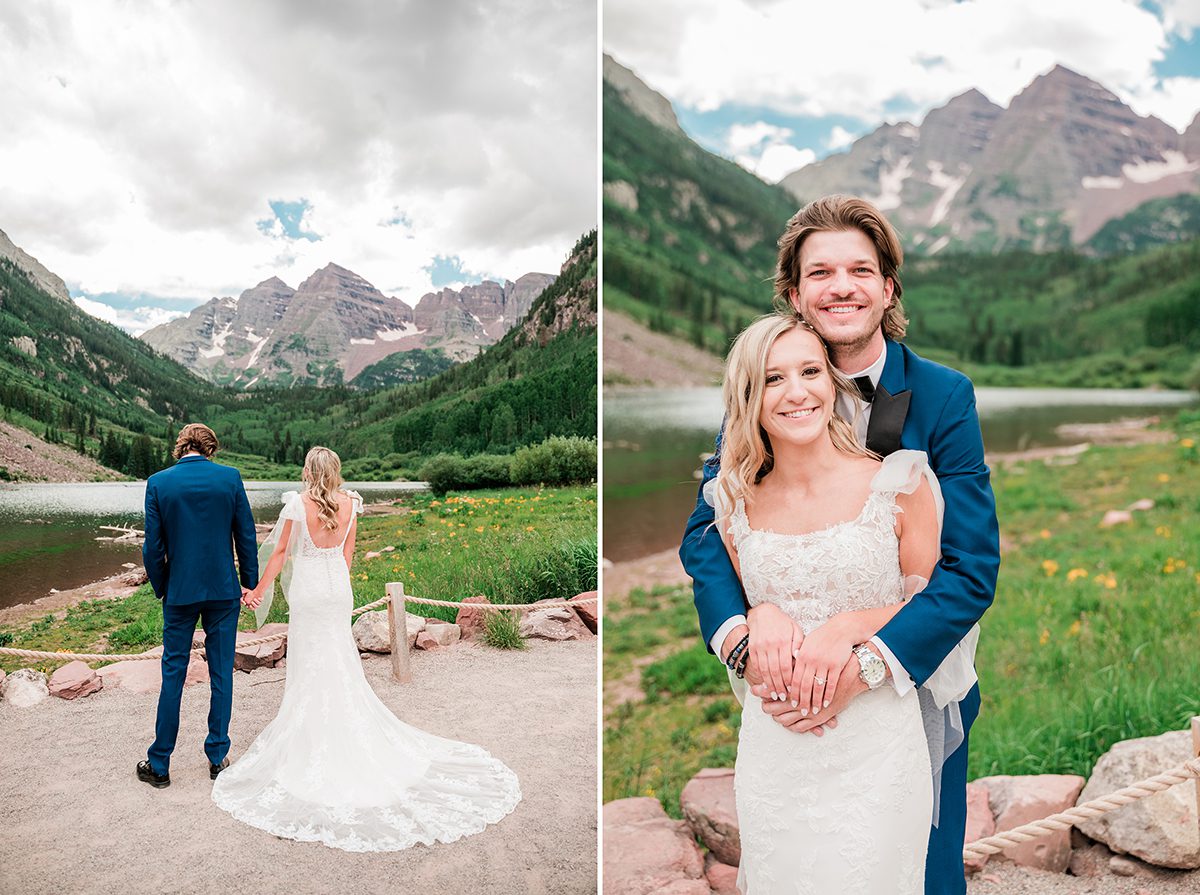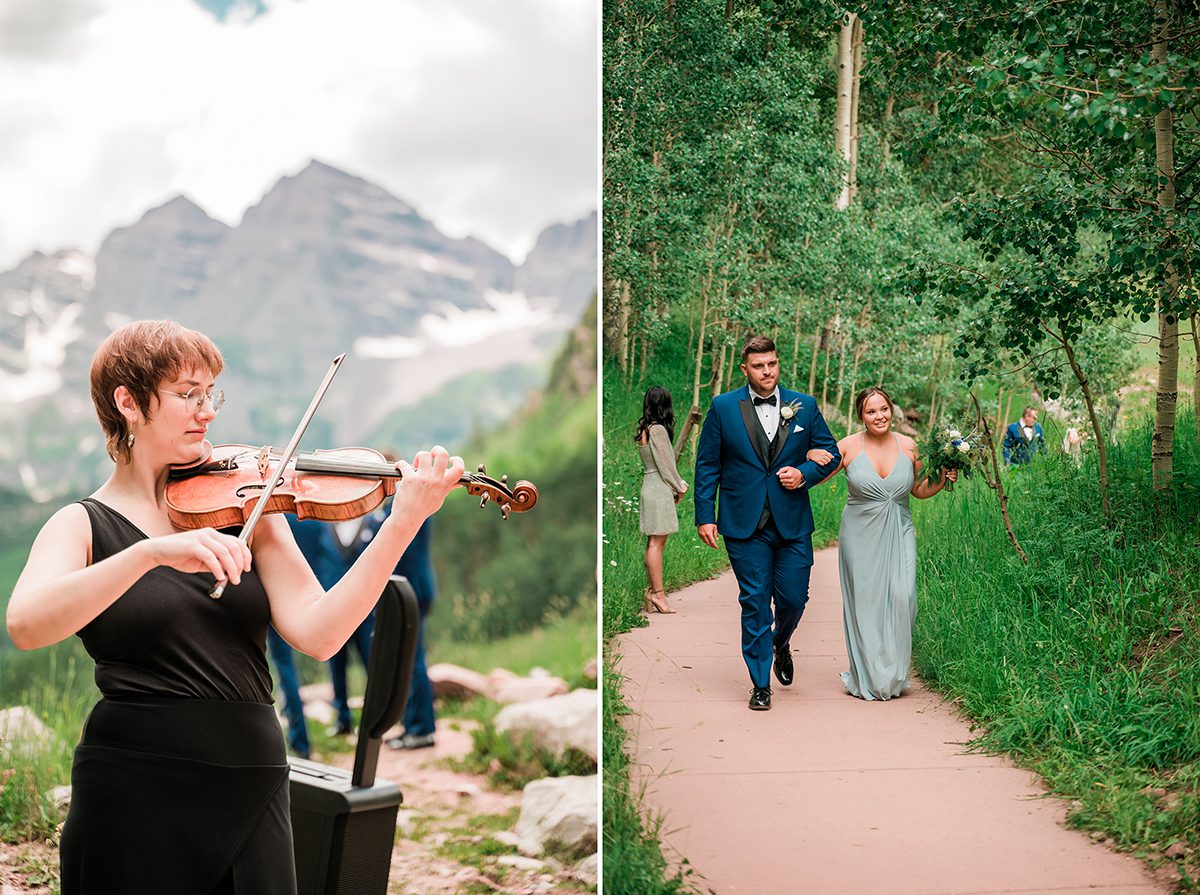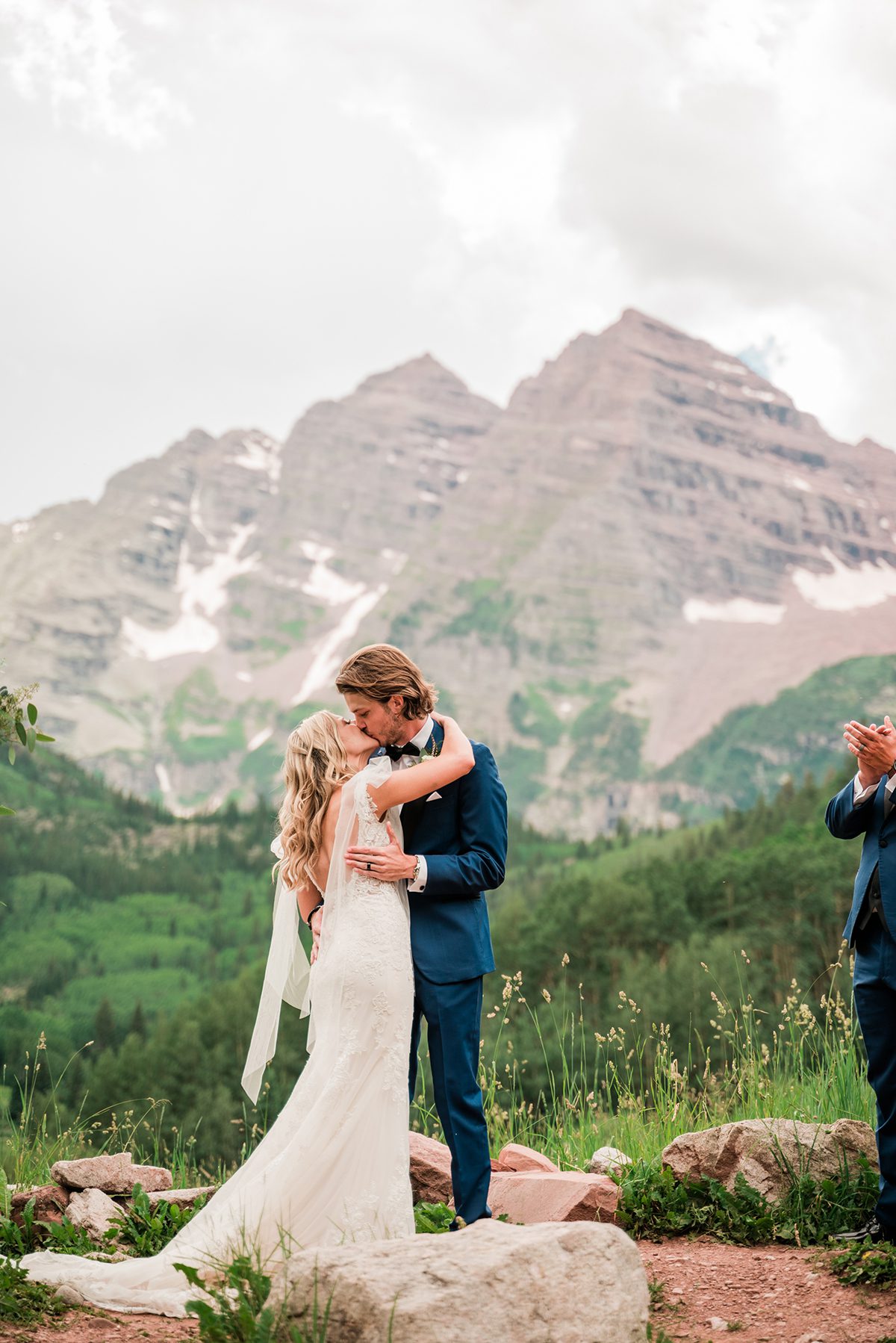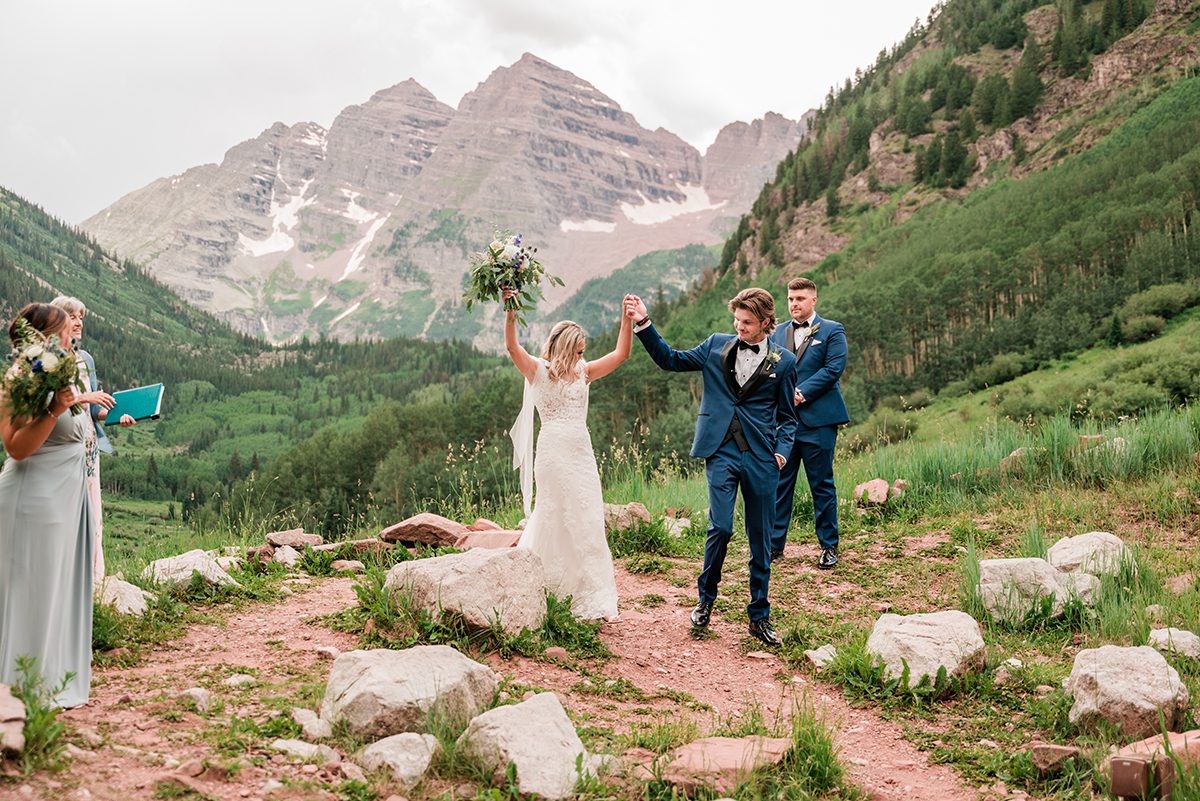 Wedding Vendors:
Dress Shop: Jocelyn Taylor Bridal and Prom Shop
Suit/Tux Shop: Aspen Stitchworks
Florist: Flower Franch
Catering: LimeLight Hotel
Rings: 14 Karat (Omaha, NE)
Officiant: Heart-Centered Weddings, Carolyn Ringo
Hair/Makeup Artist: Salon Terra
Transportation: Blazing Adventures