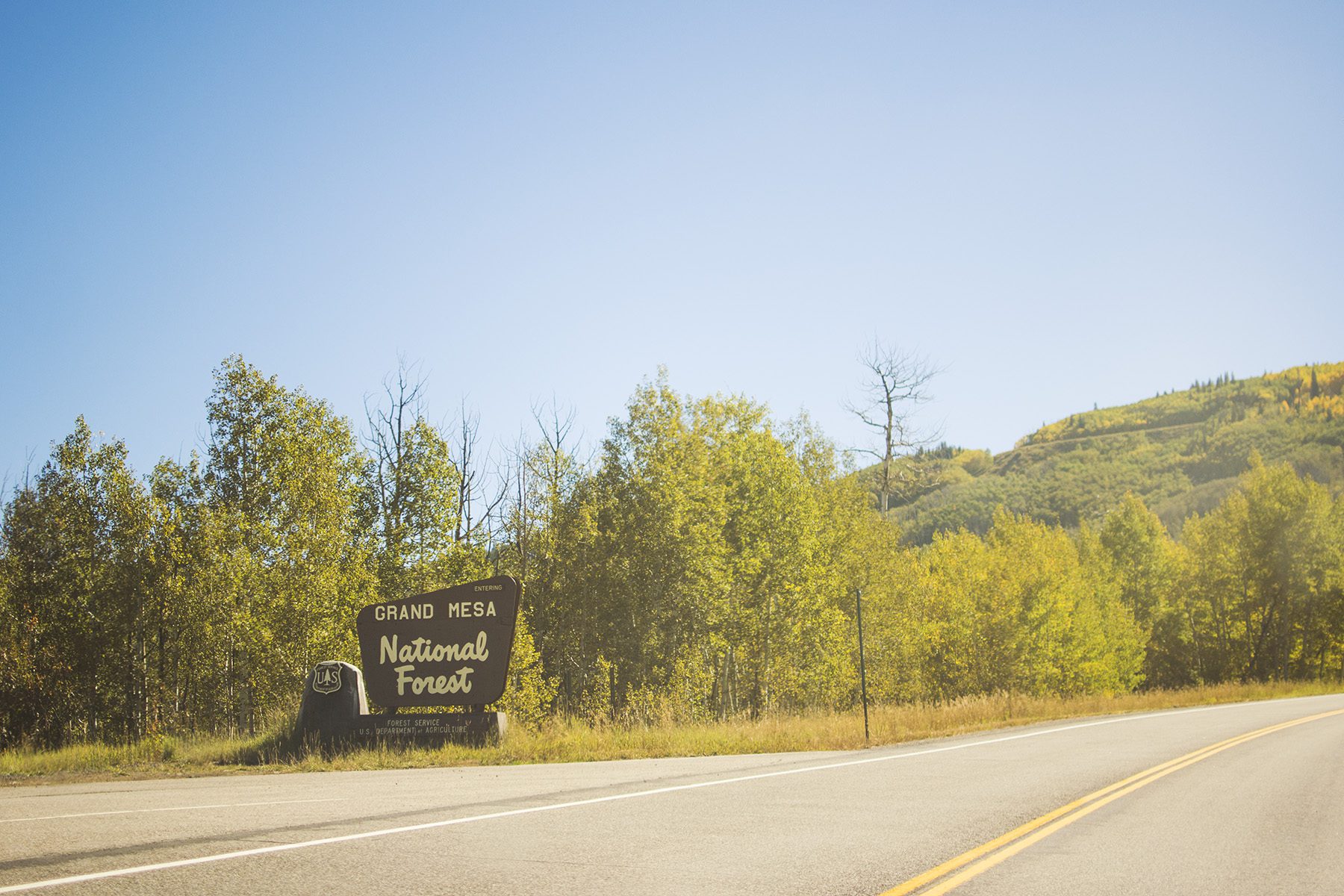 Today I'm reminiscing about the past fall. Eric and I had our first adventure up to the Grand Mesa, the spot we would ultimately choose for our wedding this year. It was almost color weekend (when the aspen trees are their
most yellow) and it was everything I love about fall, all wrapped up into one experience. We hiked by the lakes, ate great food and sipped the best iced tea ever on the porch of Mesa Lakes Lodge (which is now our wedding venue!), got a little chilly at the higher altitude, and discovered Lost Lake. Being able to see for miles and miles — all the mountain ranges in the distance both to the east into the
Colorado Rockies and to the west into Utah — was breathtaking. It is officially my favorite place near Grand Junction!
We've since been back several times, even taking Eric's brother there when he visited. We cannot wait to host all our loved ones in a big camp-out there this fall! I'm also looking forward to discovering new trails, exploring new lakes, and delving deeper into all the Mesa can offer. Since we moved here in August, our time with the Mesa was kind of cut short due to early snows (though I really want to go up and snow shoe or cross country ski sometime too!)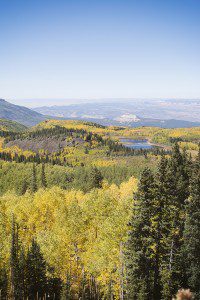 I'll wait not-so-patiently until summer when we can once again trek new trails and enjoy the sight of lake after lake after lake. After hiking the red desert of the Colorado Monument all winter, the alpine greens and watery blues will be a nice change of pace again.
I will, of course, share more of our adventures on the Grand Mesa in the future! In the meantime, please leave suggestions of your favorite spots or trails on the Mesa in the comments below! Give me a little insight to continue my love affair 😉