One of the first things you'll probably do when you begin the wedding planning journey is start to plan your guest list. The guest list is one of the things almost every couple I work with struggle with! It can really be a challenge to feel like you've included everyone you want, within the capacity of the wedding venues you want, on top of the feelings of guilt or stress about those who might not be included. Do I invite everyone from work? What about my second cousins twice removed? The guest list can grow faster than you think. Today I'll be running through some tips to help you as you plan your guest list!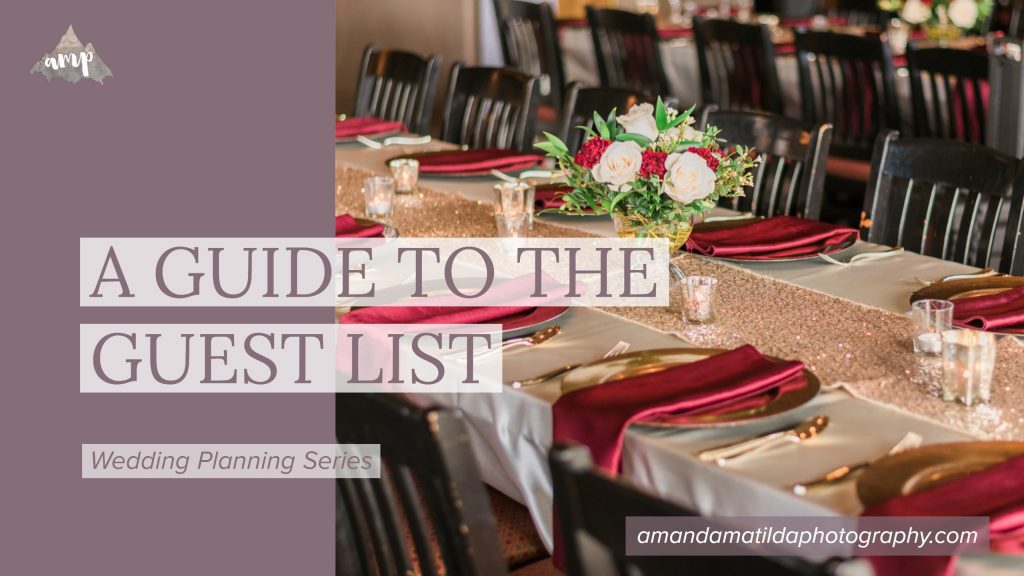 A Guide to the Guest List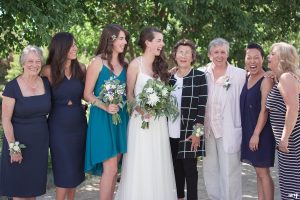 Start Small. Begin your list with just your closest friends and family. Your immediate family members, grandparents, aunts & uncles, and any friends who would help you bury a body. Who would you be upset to not have at your wedding? These are your "must haves" for your guest list, so start there!
Who's Paying? If your parents are paying for the event, it's generally considered that they will have a say in your guest list. Obviously it is your day, and you ultimately have the final say, but if your parents want to celebrate your marriage with certain people it's a good idea to include them in the list. Alternatively, if you're paying for everything by yourself and you have complete control over the list, when you're finished it can be a nice gesture to give your parents a set number of friends they can invite!
Venue Guidelines. Whether or not you've already booked the venue for your wedding, you can use the capacity of the space in your favor. If things are feeling out of control with your guest list, use the venue as the reason why you can't invite Susie from accounting or that second cousin you saw once at your great grandmother's funeral. If it helps you alleviate stress, use it! I promise you won't be the only couple in history to draw that line. Similarly, if you have booked the venue it is important to truly keep your guest list to their capacity so keep that in mind!
Plus Ones. With this tiny little detail, your guest list can almost double. Keep in mind those friends or family members who might plan to bring a plus one in your guest list count! An easy way to keep this to a minimum, if you don't want plus ones taking over the guest list, is to write on your RSVP cards something along the lines of "We've reserved xx seats in your honor" to indicate whether plus ones are acceptable or not. Similarly if you don't want kids tagging along, you can indicate on the RSVP that you will be hosting an "adult only reception" or "child-free celebration." Your planner and invitation designer can help you on the etiquette for these and other situations you might run into around your guest count!
Hopefully these tips help make the daunting task of creating your guest list a bit easier!
xo,