One fateful January night – the fifteenth to be specific – Josh felt a tap on his shoulder outside the bar. Turning around, he saw a beautiful girl staring up at him with a spark in her eye.
"Hey, you're cute!" the girl said.
Josh was taken aback, but manage to respond. "You're cute too! What's your name?"
And that was that.
Annie and Josh exchanged numbers and it wasn't long at all before Annie was calling her best friends to let them know she was moving to New Jersey to follow him.
"Annie, I honestly thought you were crazy," her bridesmaid Hannah told her during the toasts. "But we had already created the Pinterest board for your wedding to him, so I figured we're already in this deep, GO!"
Annie did follow Josh to the coast. As they say, when you know, you know! Their story truly began with love at first sight, and their love has only grown deeper and stronger since then.
They were married in a beautiful wedding at Rolling R Ranch near Meeker, the mountains rolling along the horizon behind them. Annie chose black as their color, putting a sleek, modern touch to every decoration. From black velvet tablecloths to little black dresses for the girls. The ranch gave a perfect mountain backdrop to the day, something they wanted most for their celebration.
Thank you, Annie and Josh, for sharing your beautiful wedding with me and welcoming me into your friends and family for the day! I cannot wait to see where life's adventures take you.
Take a peek at some of my favorite moments from their wedding at Rolling R Ranch: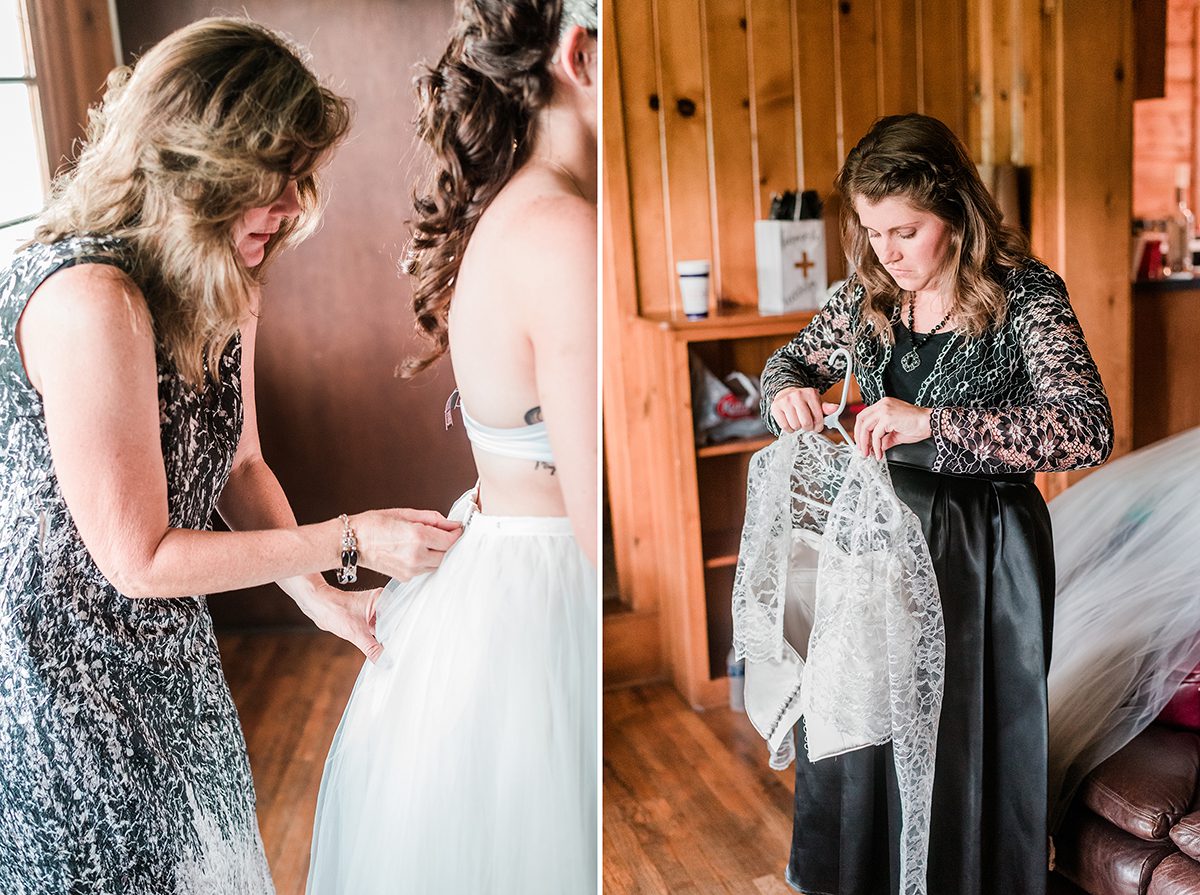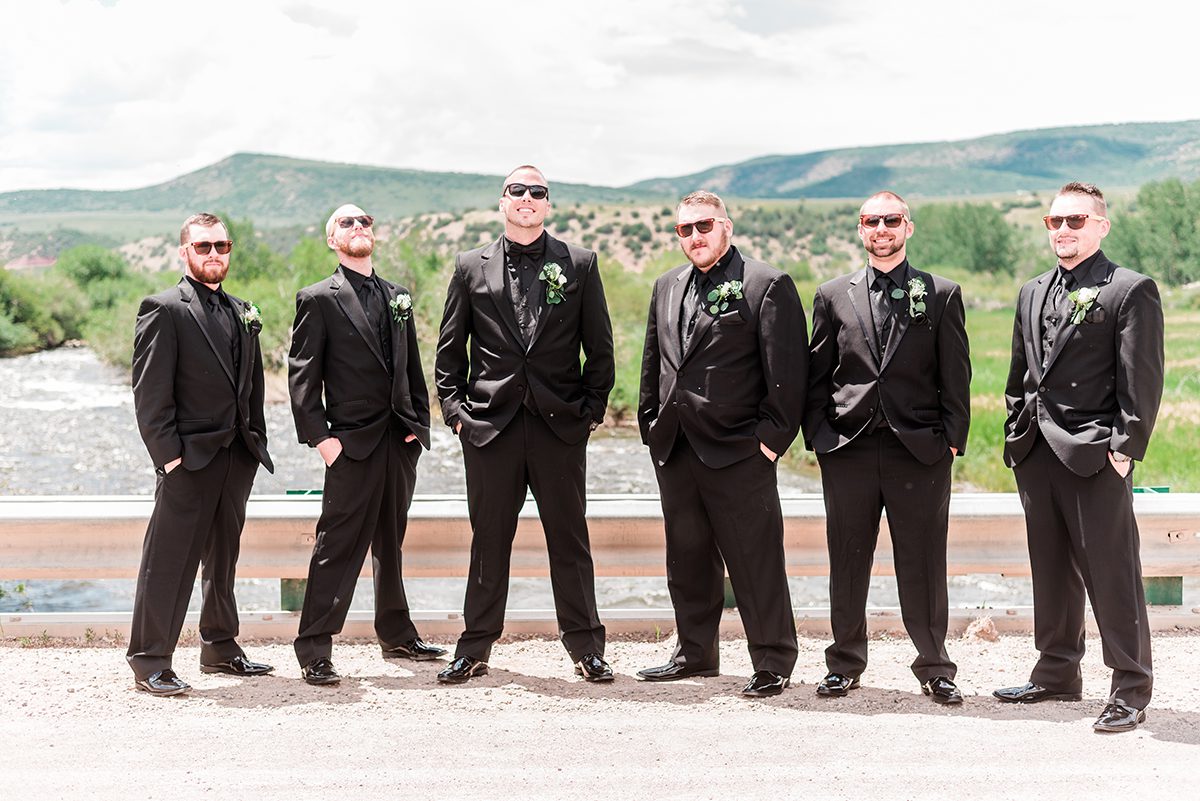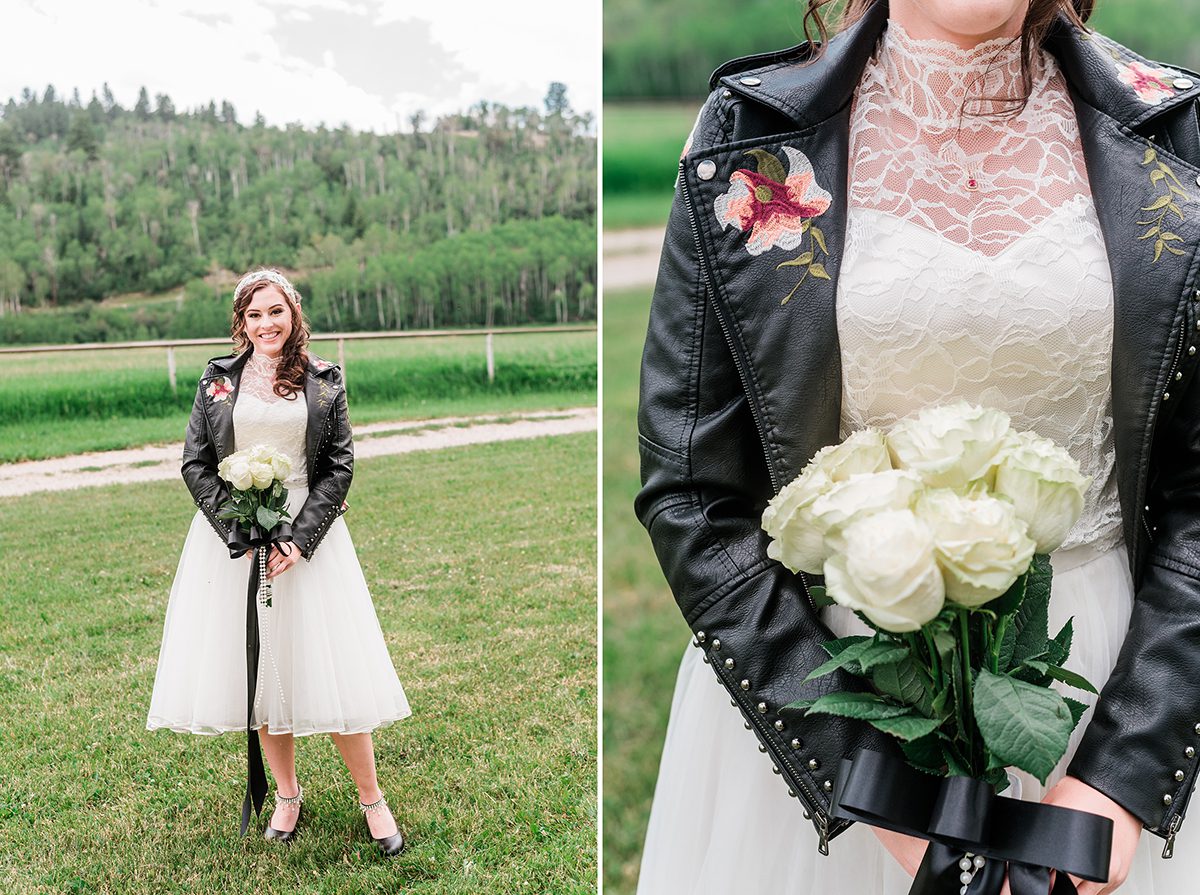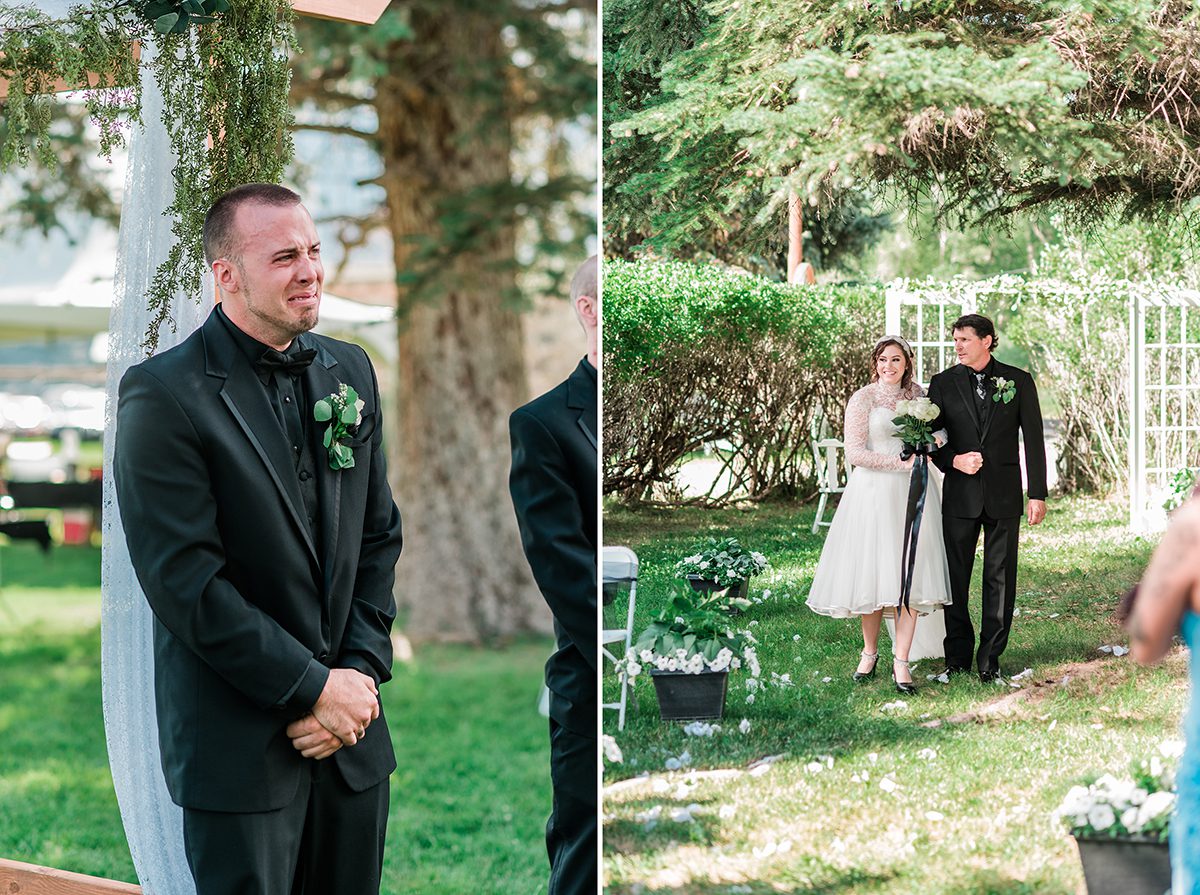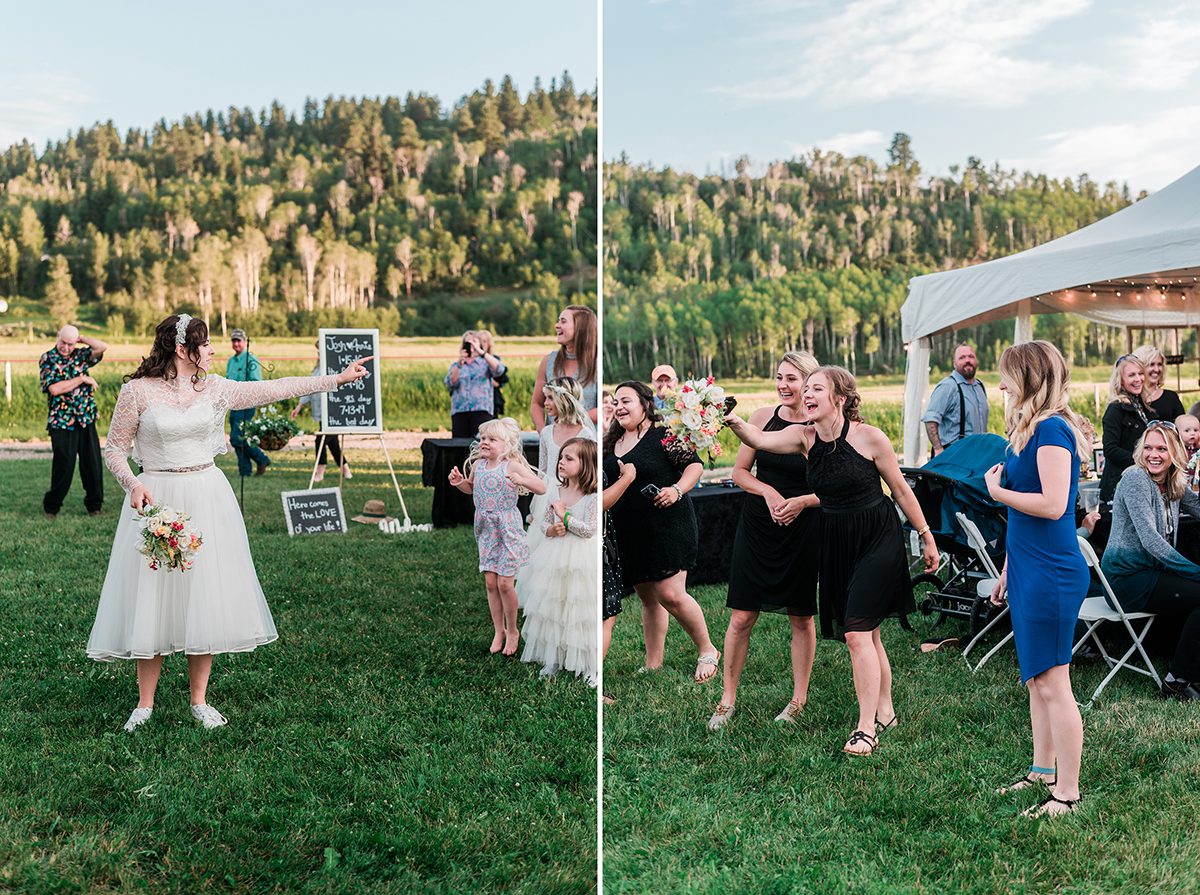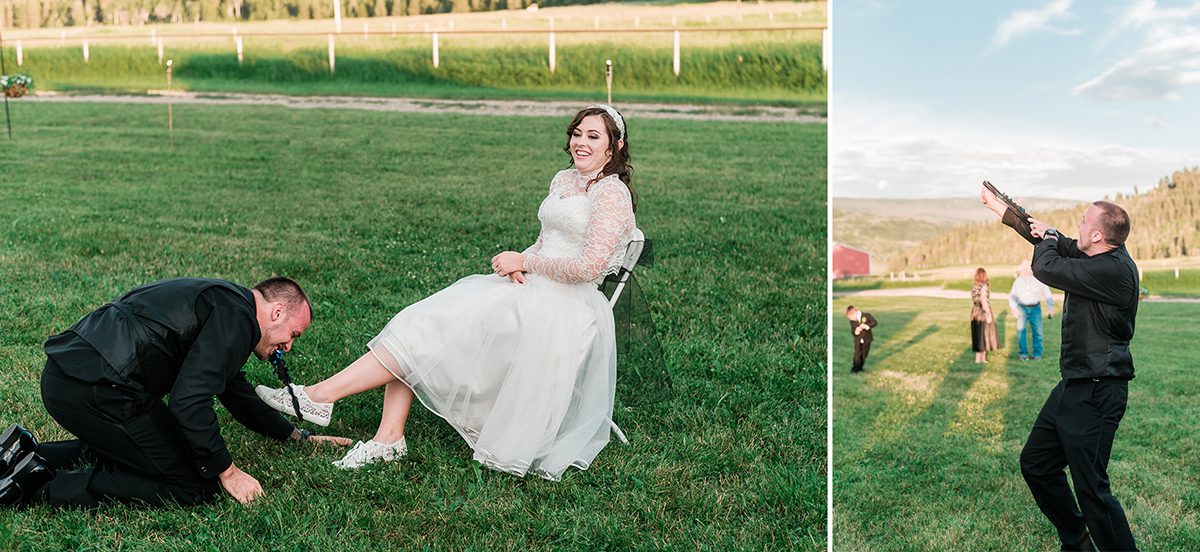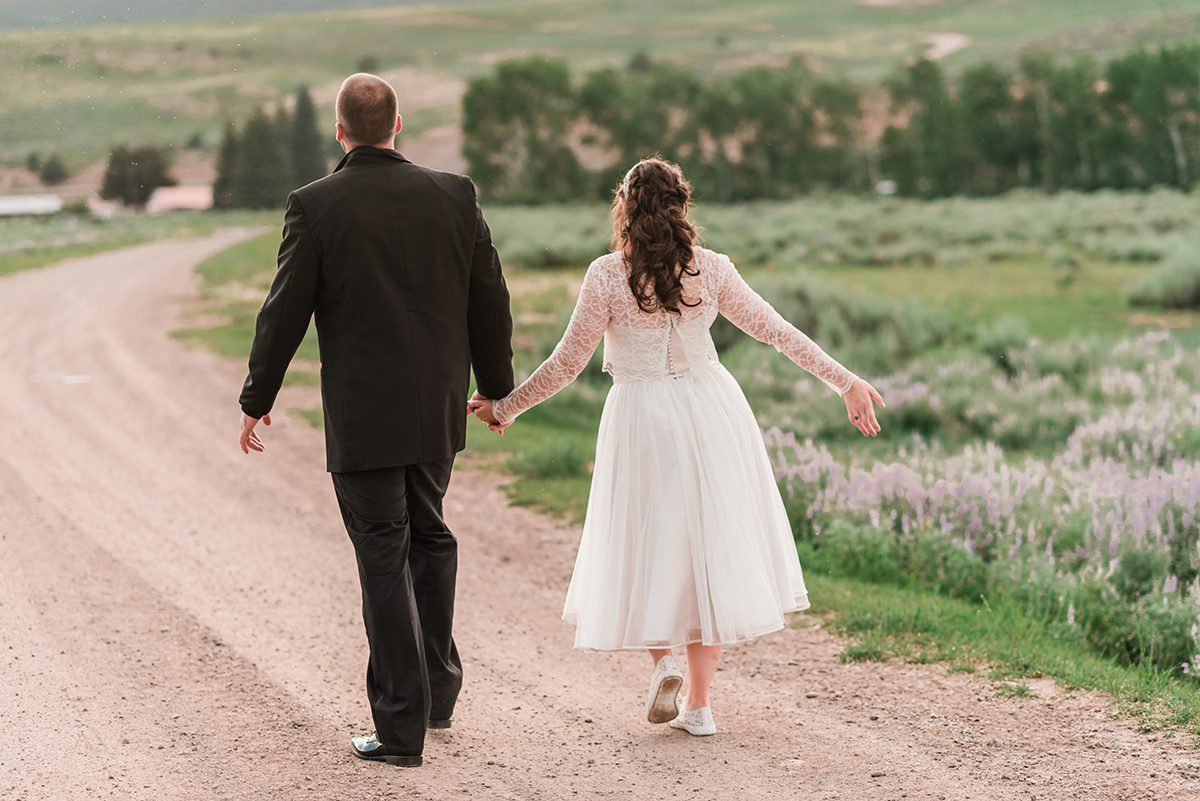 Vendor Team:
Photography: Amanda Matilda Photography
Venue: Rolling R Ranch
Planner: Kristi Boydstun w/ Dream Day Celebrations
Rings: Creative Design Jewelers
Florals: Mother of the Bride
Dress: Terry Read – Meeker, CO
Cake: Meeker Bakery
Catering: Ma Famiglia
DJ: DJ Max Ryan
Ceremony Doors: Annie's "something old" as they were her great grandmother's doors to her day room