I came into the story of Kristine and Cody's winery wedding when I met up with them last year for their engagement session before moving out to Colorado. Their full story together, though, goes way back. They met at the YMCA in Fort Dodge as lifeguards while they were in school. A few years into their relationship, Cody realized he wanted to spend his entire life with Kristine. On a beautiful autumn afternoon they visited the Community Apple Orchard for their annual hayride down to pick pumpkins. The story is best told by Kristine herself:
We began searching and he took me towards the back area and I began searching. I went to pick one up that Cody pointed out by the stem and the bottom stayed on the ground holding a beautiful sparkling diamond. He dropped to his knee and asked the question every girl dreams of. I wish I could remember the exact words he said but all I distinctly remember him saying was "Kristine Lynn Schuster will you marry me" and I fell into his arms crying yes!
The two were married in a winery wedding over Memorial Day weekend at Soldier Creek Winery. All morning we had phones out — tracking the radar and hourly forecast. The weather called for scattered showers that day, but we hoped we could avoid them. The morning was beautiful, sunny and gorgeous as the two got ready. We managed to get all the bridal party photos in at the vineyard, and as we began the photos with family we could see a storm cloud over Fort Dodge proper. Speeding through photos, Kristine took off for cover in the barn just as a cloud burst came through, pouring rain and soaking everything. The burst ended with enough time to dry everything before the ceremony, and we set the groomsmen to work toweling off seats. It made for some great photos and a funny story for the day! But Mother Nature wasn't done just yet… All was well during the ceremony, until the two began saying their vows. Declaring their love for one another, Kristine and Cody and all their guests (and the photographer!) became drenched as another rain cloud passed over the ceremony just as the officiant declared "I now pronounce you husband and wife" and they shared their first kiss in the rain.
It was definitely one for the record books. As Kristine's dad wisely said, "This is what I get for planning an outdoor wedding." Ha 😉 Take a peek at some of the amazing moments from Kristine and Cody's big day: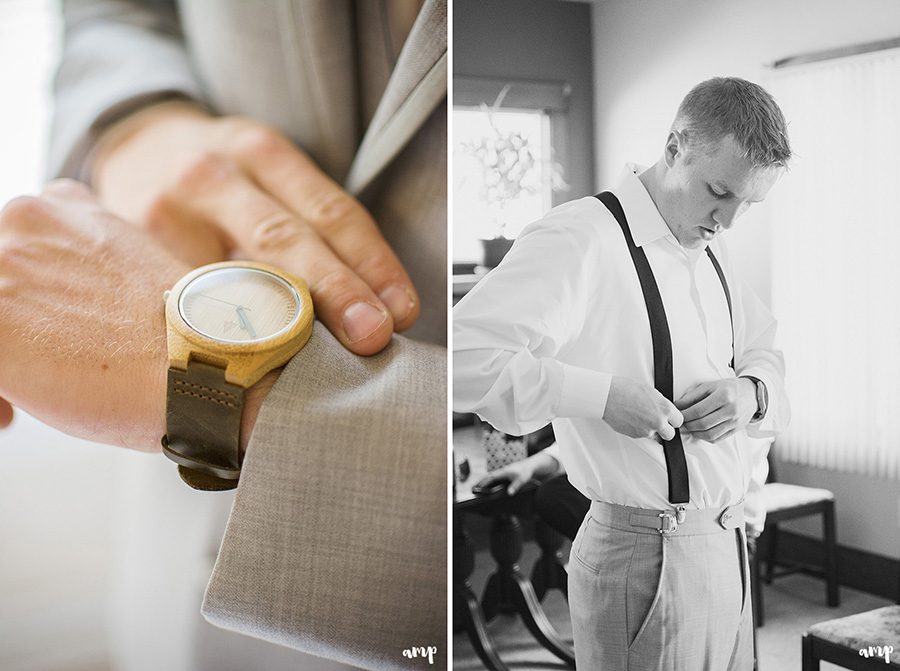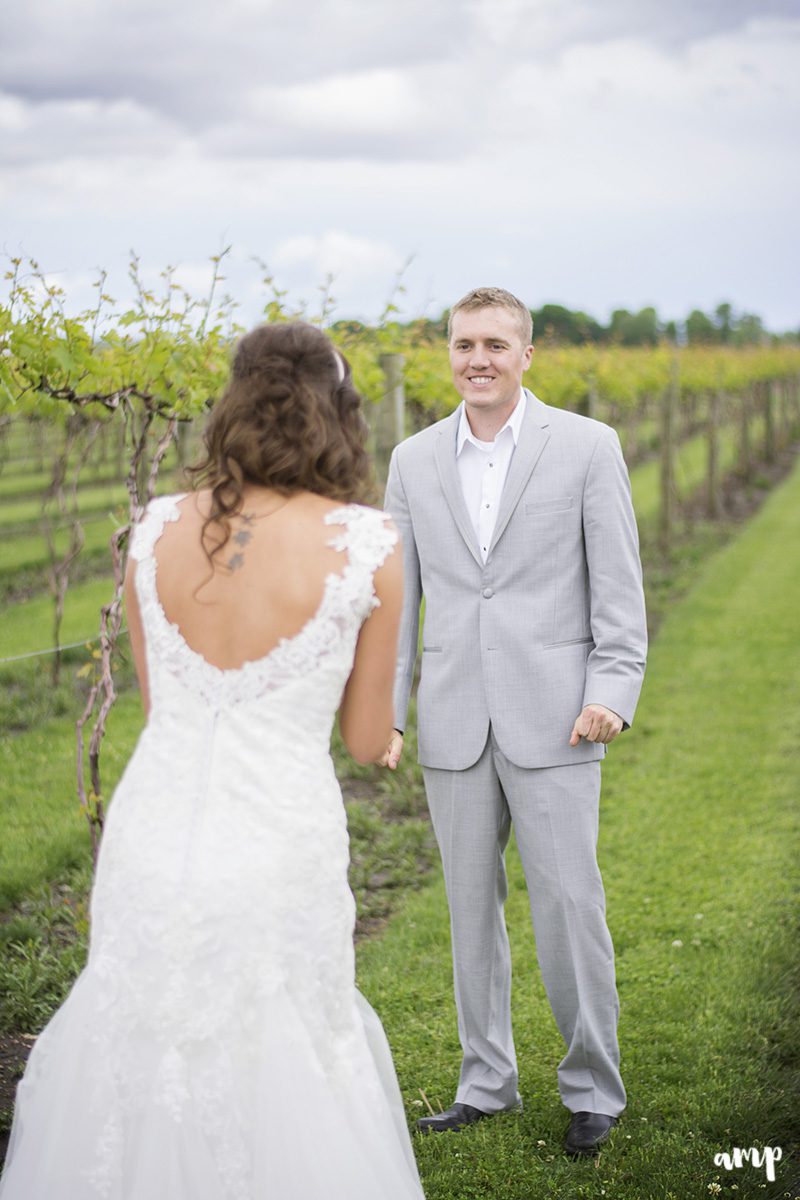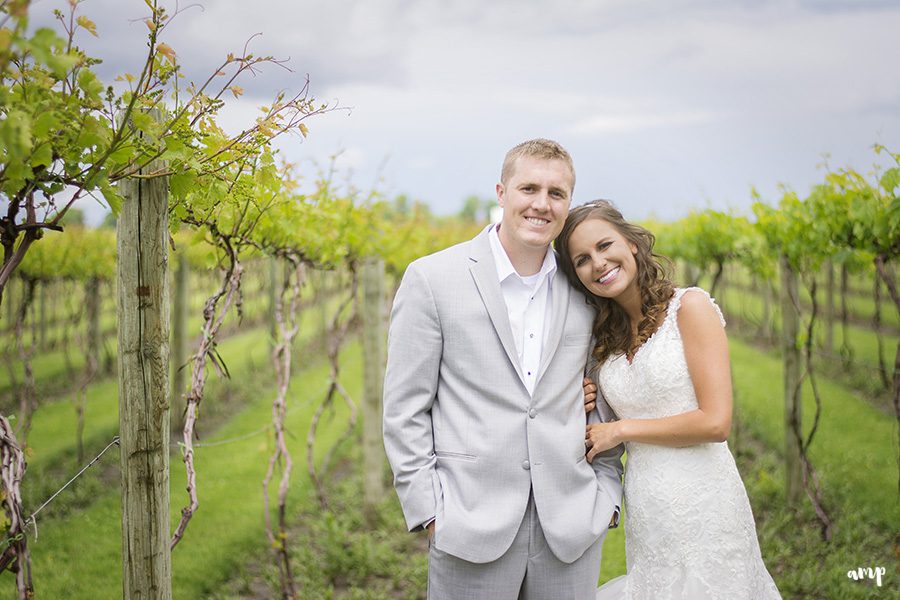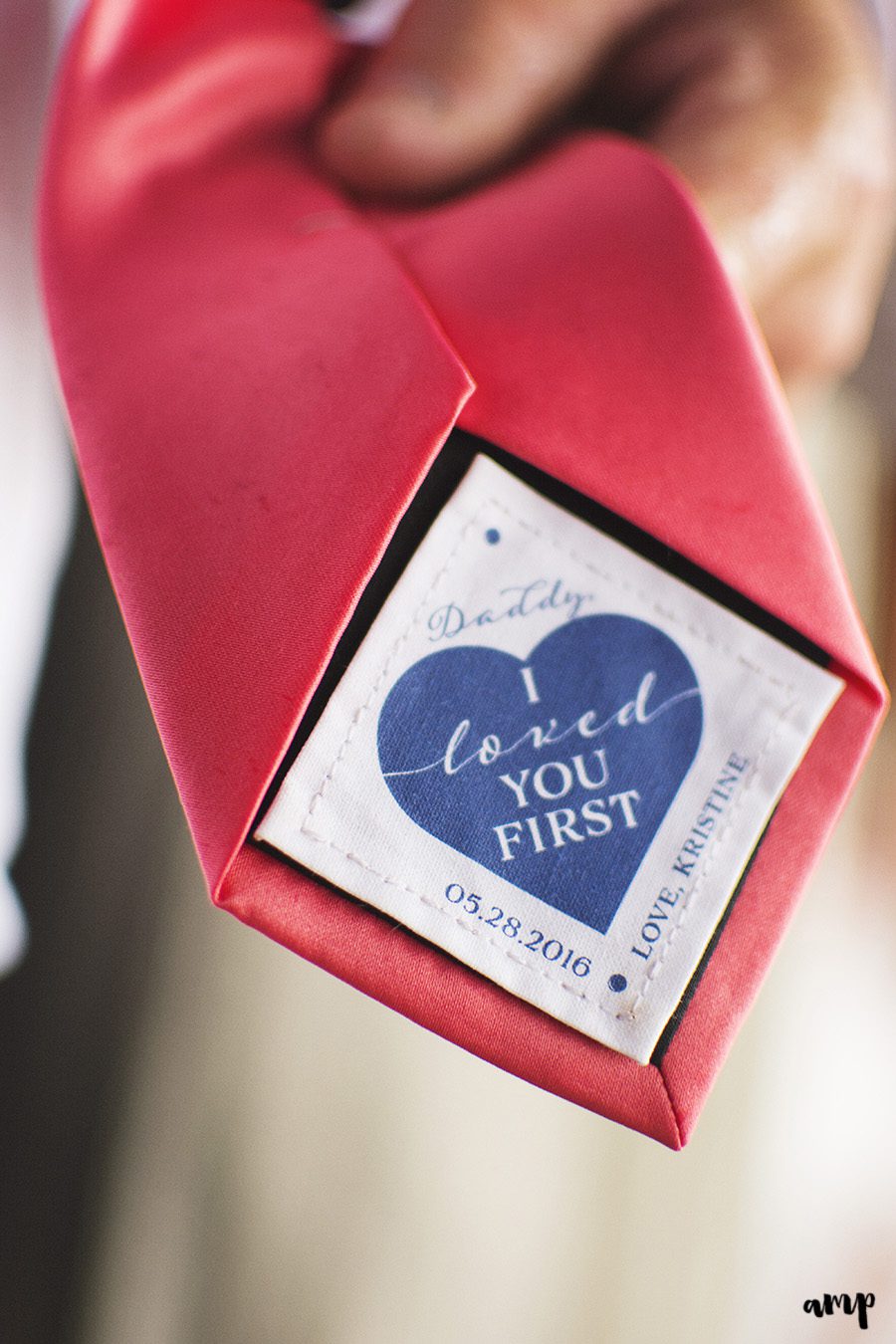 Wedding Vendors:
Dress: Pure Bridal
Suit: Men's Warehouse
Cake: Hy-Vee
Ceremony: Soldier Creek Winery
Reception: Opera House (Fort Museum)
DJ: Mojo Productions
Rings: Kirkberg Connections
Hair & Makeup: Lauren Roderick & Lexi Peed
Photography: amanda.matilda.photography
Colors: Coral and Navy with gray accents