Mallory and Kent's Durango wedding at River Bend Ranch was not always the plan, but certainly became the perfect day to celebrate their story.
The two met first in 2017, being long distance at first as Mallory finished her doctorate. "Every day that passed during that period it became more apparent that Kent and I were meant to be. It was one of the most challenging periods of my life mentally and physically, and yet we were able to keep a stable and happy relationship."
They told this amazing story on their wedding website: "In the spring of 2017 before Kent moved to Colorado, his friend Mark came to visit him in Tucson. As they wound their way through the streets of the Old Pueblo, Mark got a call from (his definitely not girlfriend at the time) Meg who was in Seattle with Mallory. During this brief phone call Kent and Mal spoke for the very first time, and for reasons that neither can quite understand to this day, made tentative plans to meet and get married, and both agreed a fall wedding would be best."
That fall wedding came to life October 1st, each getting ready that morning surrounded by close loved ones. Kent and his friends got ready at the Bookcase and Barber, a barbershop and speakeasy in downtown Durango. Having been there at night for drinks before, I was stoked to use its charming decor and dark academia vibes for some photos. He of course had to share a first look with his best man, Wilson – their dog and his best friend. The girls got ready at the ranch, where the ceremony and photos were held. Kent's one request for the day was a photo in front of the famous Durango-Silverton Train as it passed by the River Bend Ranch that day and it was so much fun to do!
After that we spent some time downtown at the Strater Hotel for photos before heading to the Doubletree where the reception was held.
At the reception, Kent's sister gave a moving and hilarious speech (a great skill I must say), where she revealed an "embarrassing" story about Kent as a child wishing to one day "find where the train tracks end." You see, Kent is a big fan of trains and being a forever curious person, you can see where the dream would come from. Kent's sister spoke of this love of trains and his love of their pup Wilson, both of which she said were now surpassed by his love of Mallory.
"Mallory is where the train tracks end, Kent."
Take a peek at some of my favorite moments from their Durango wedding at River Bend Ranch: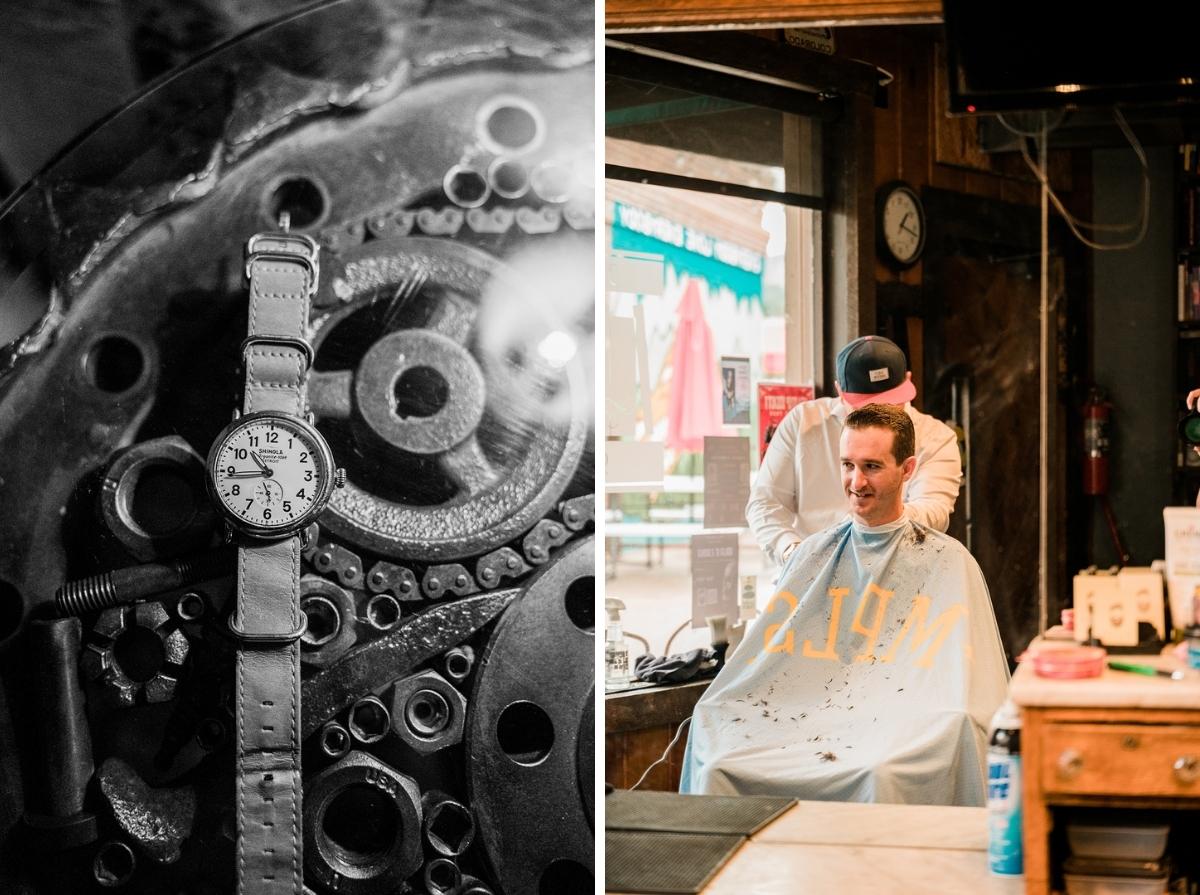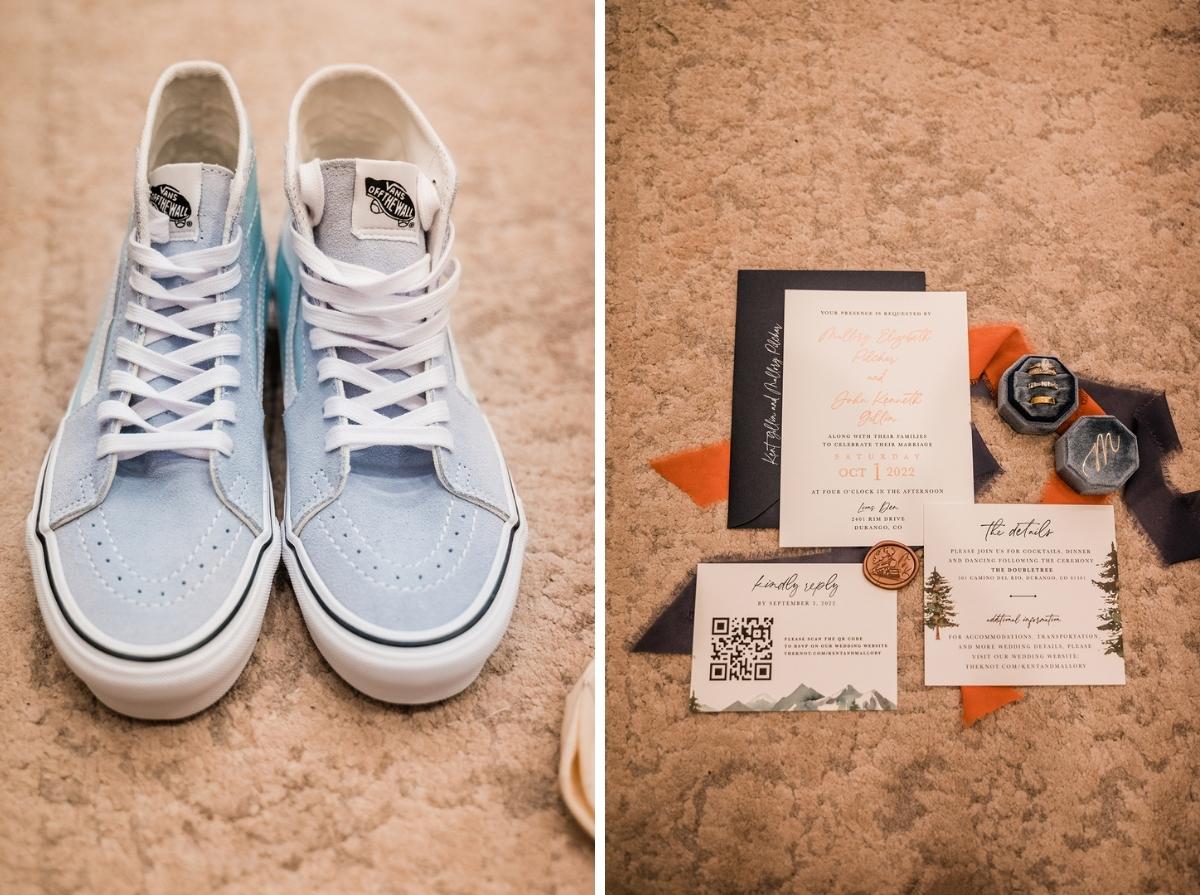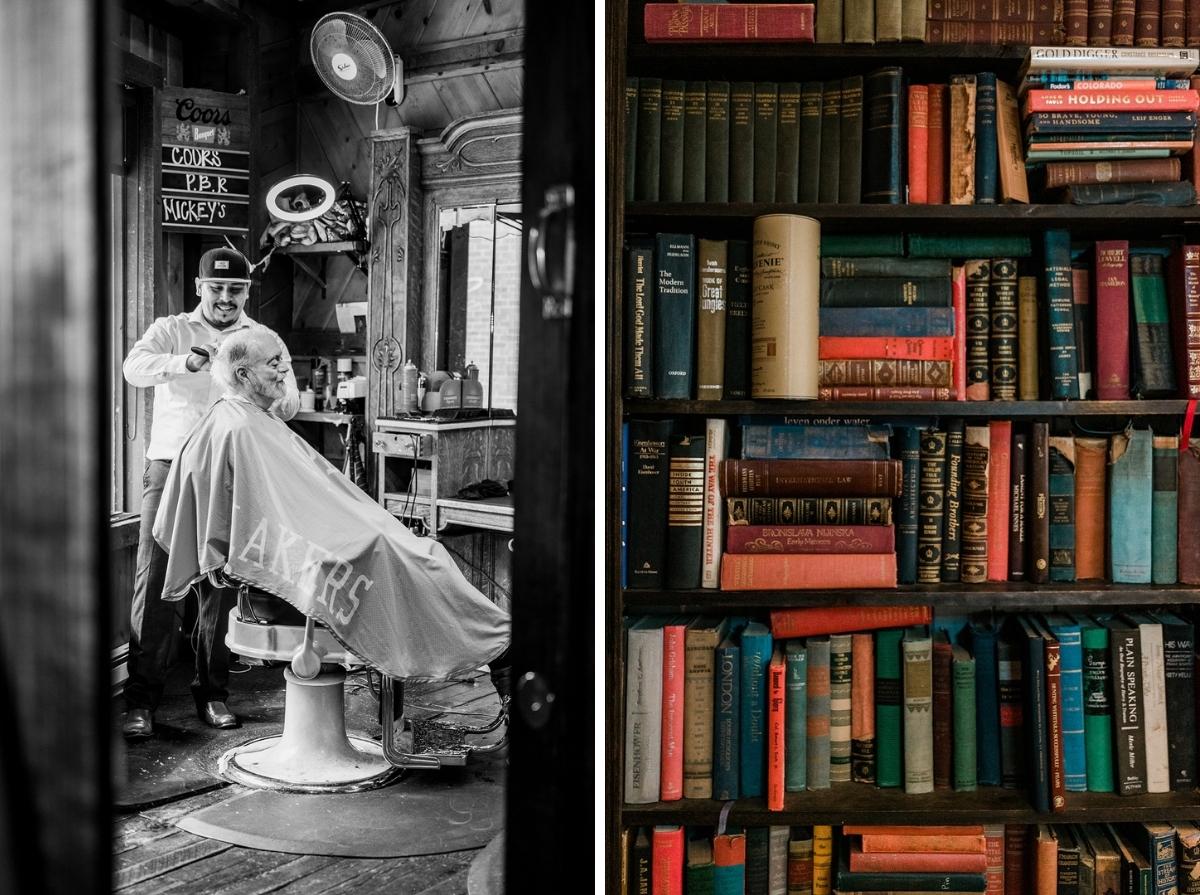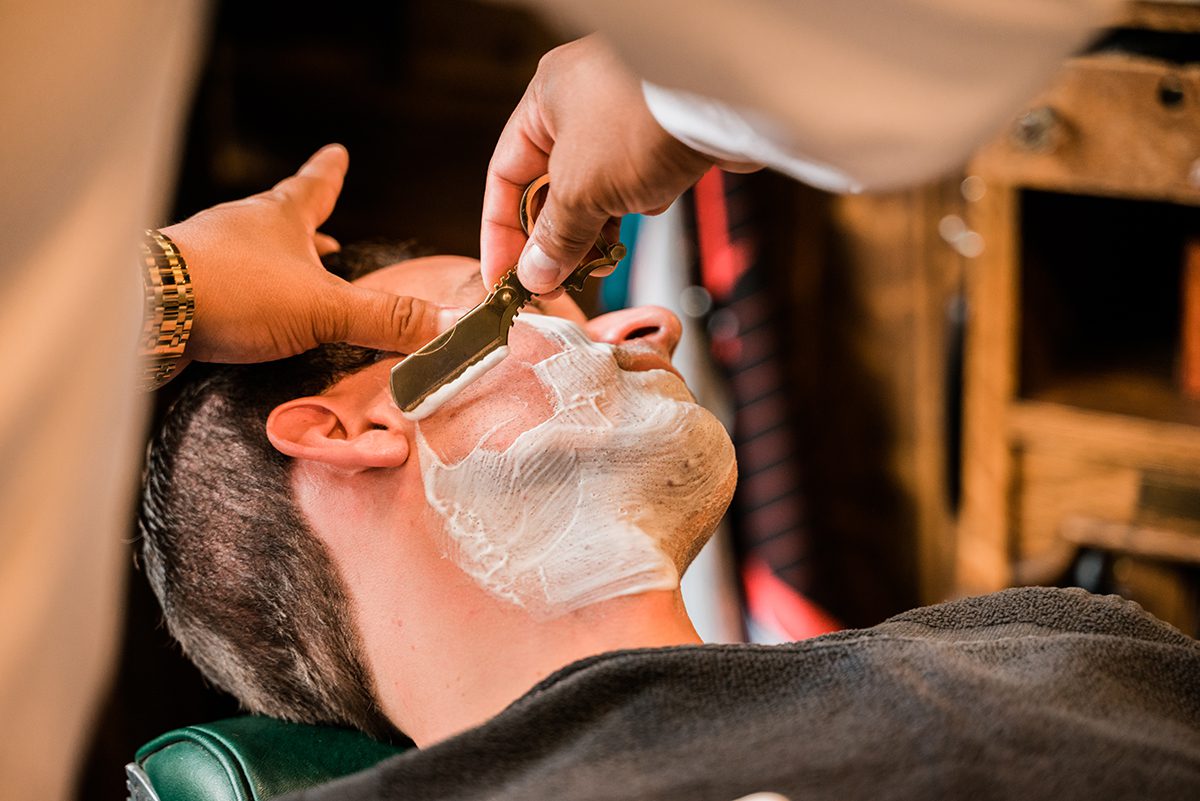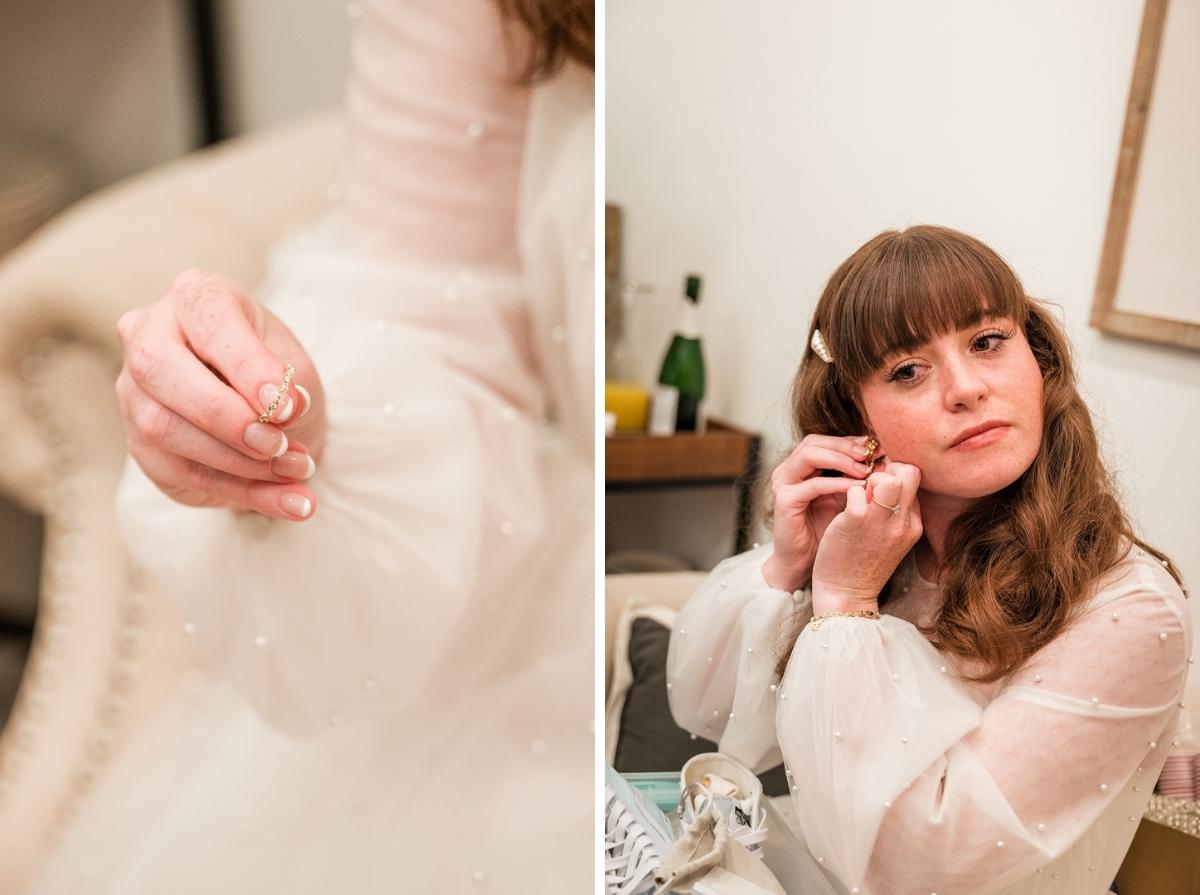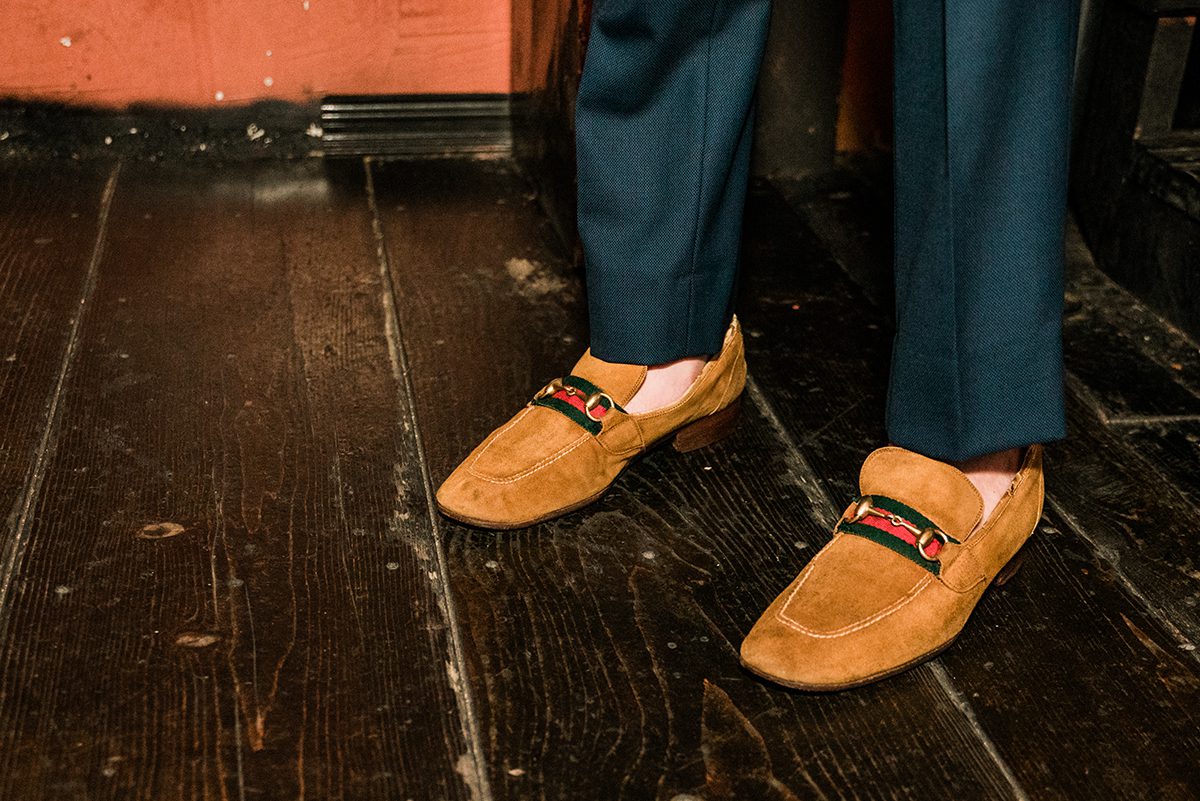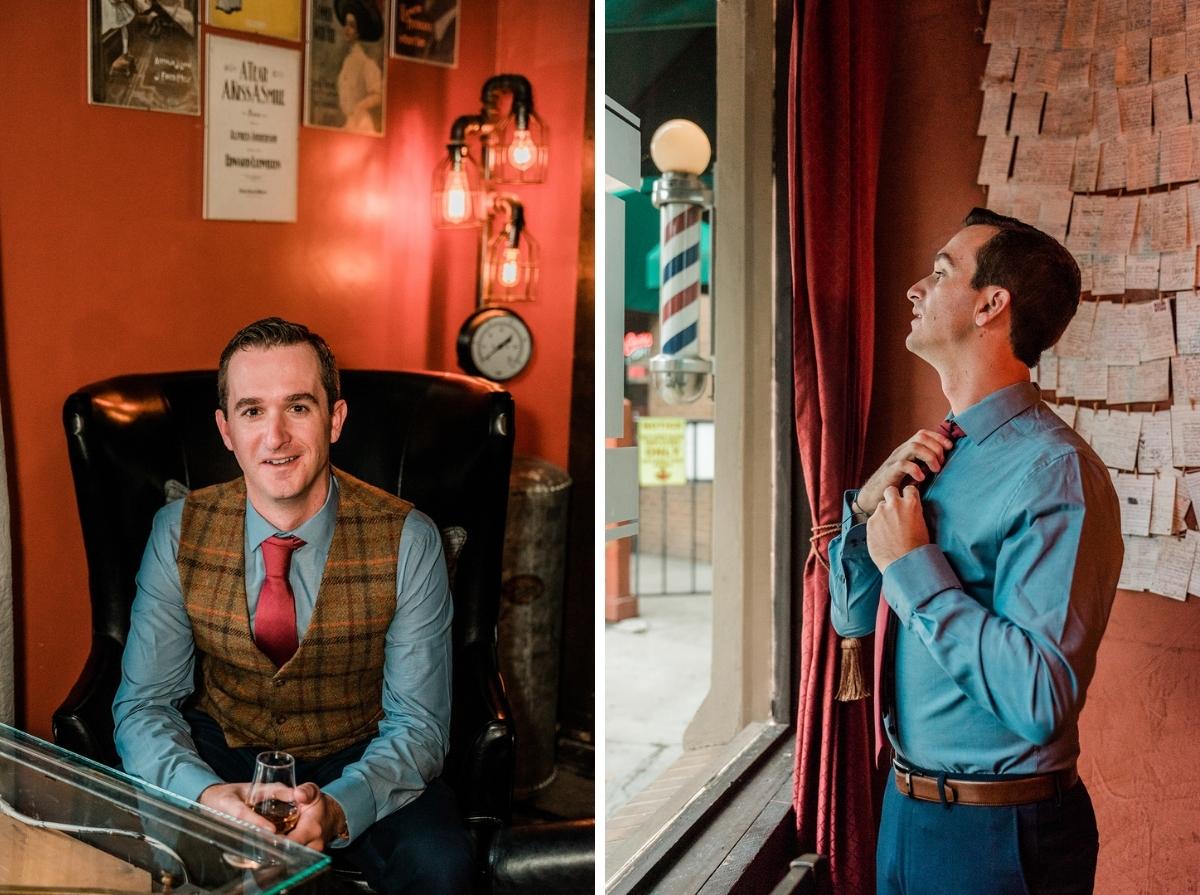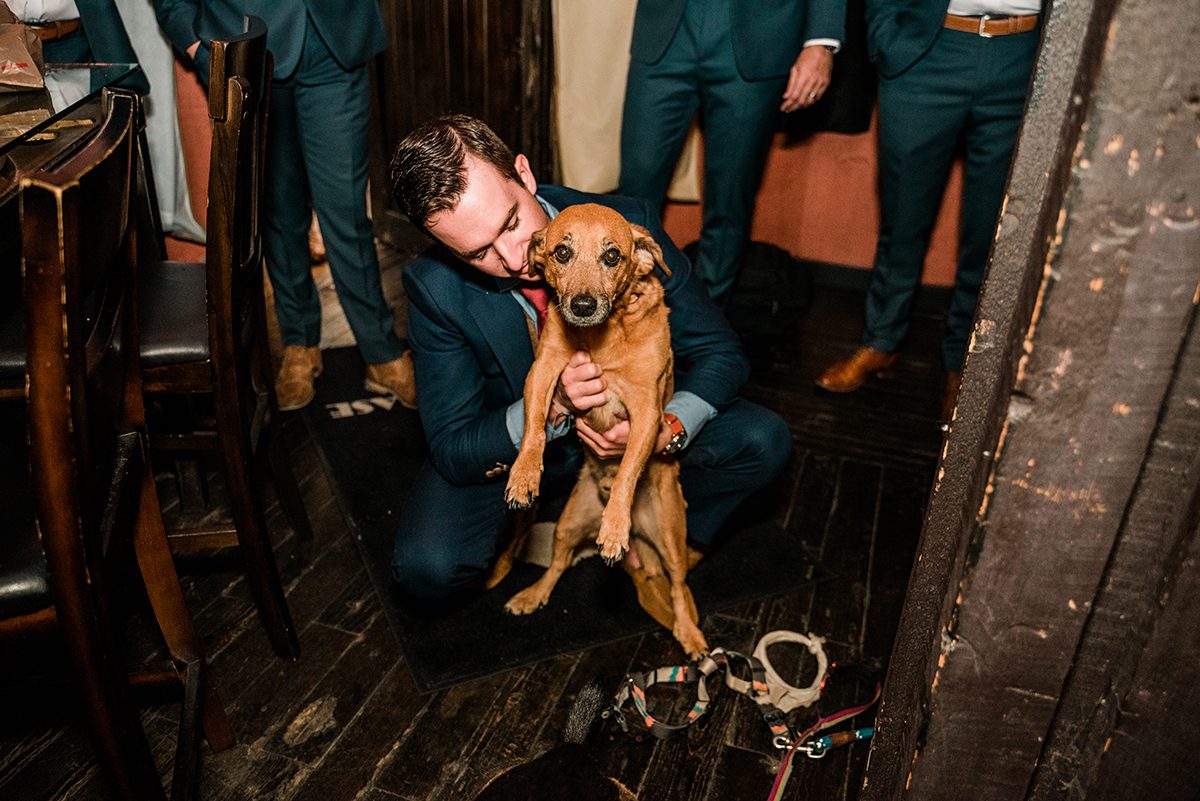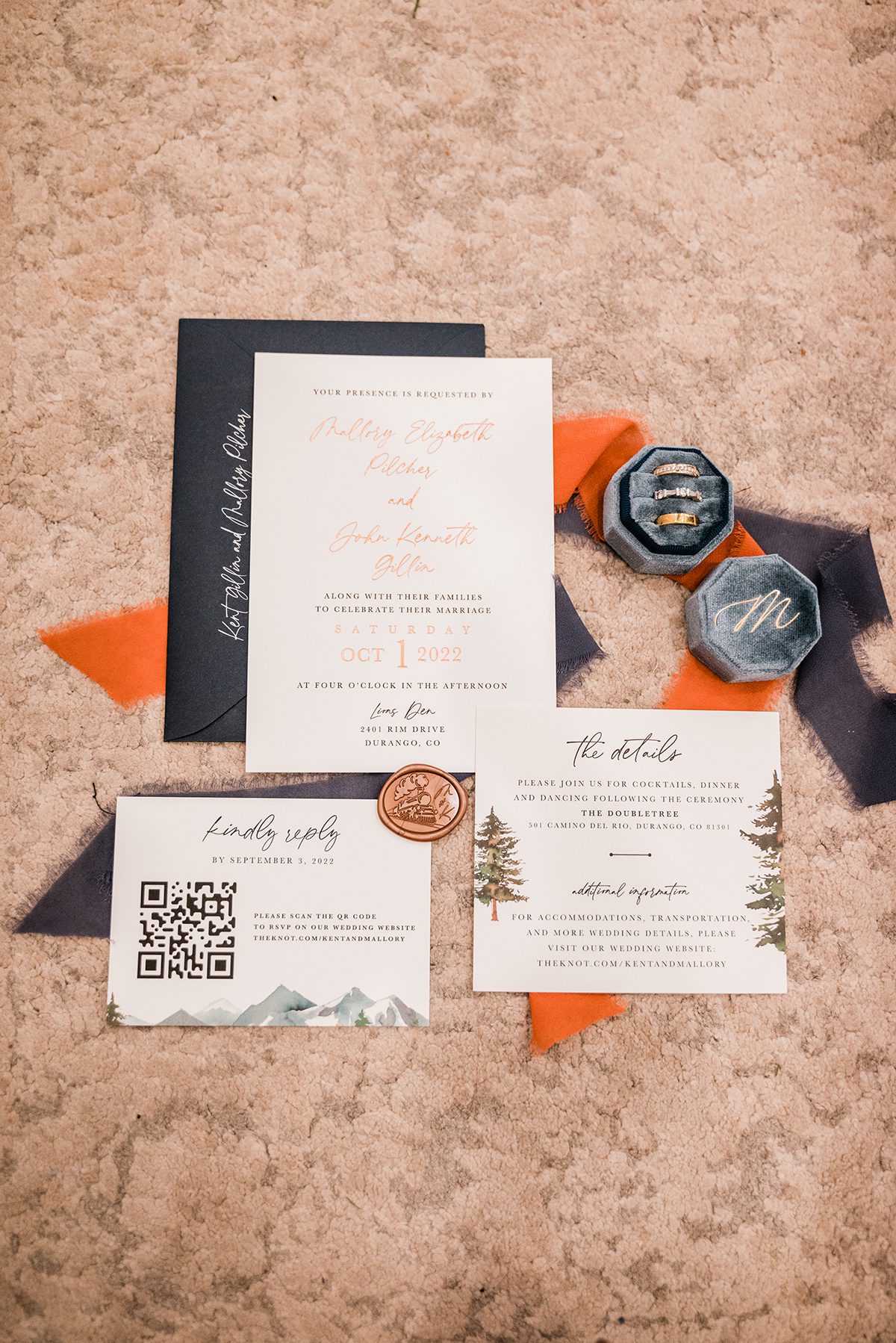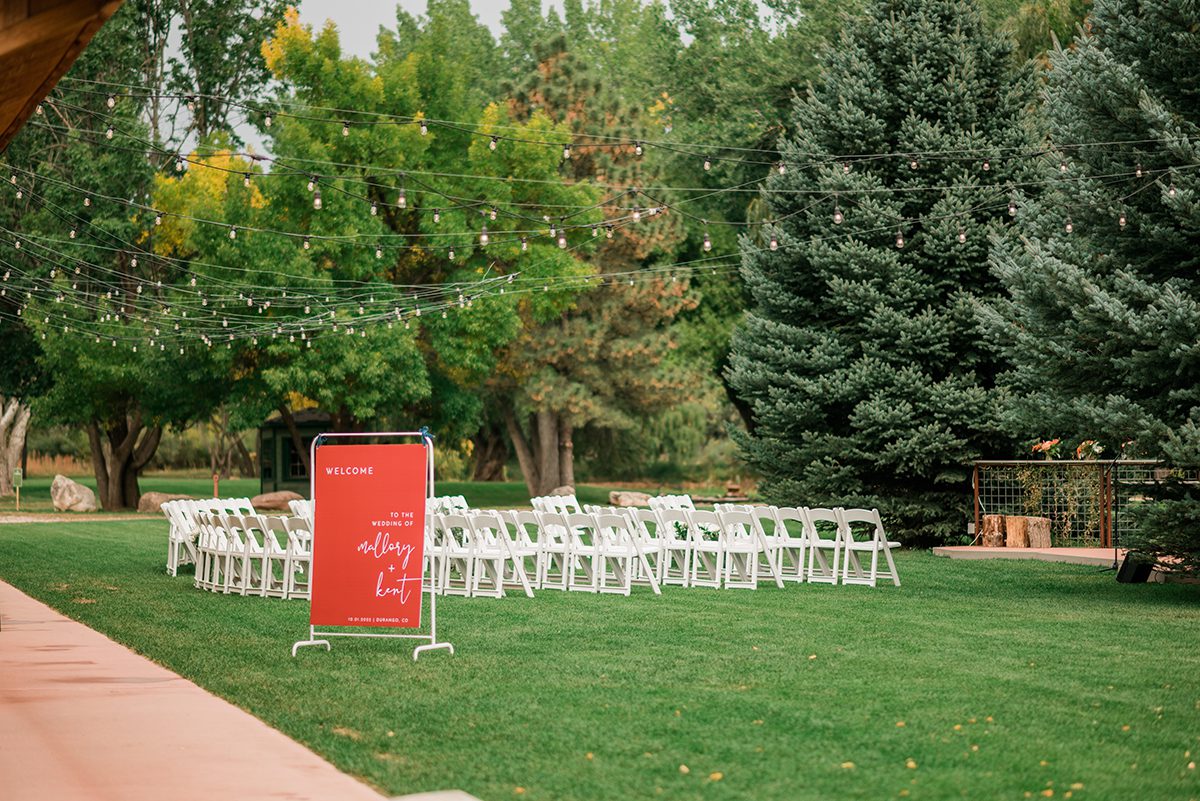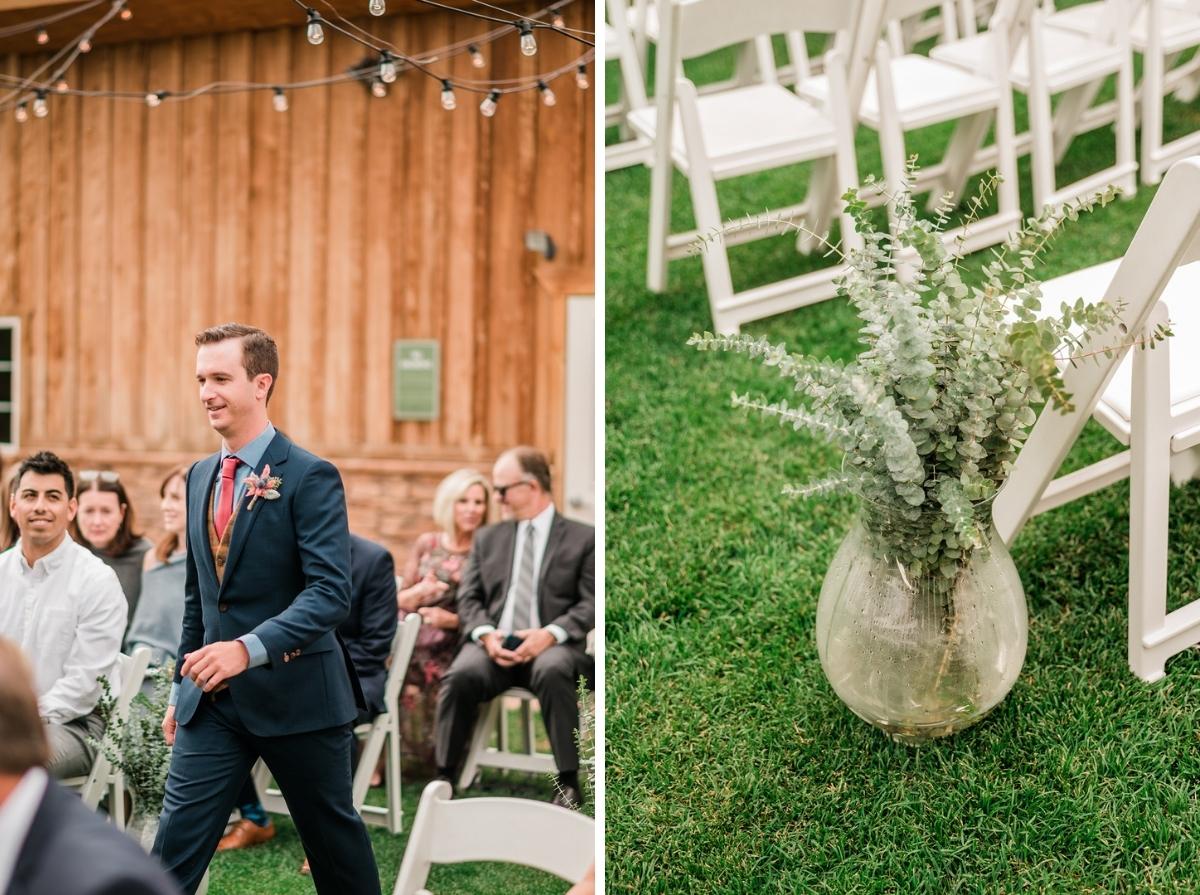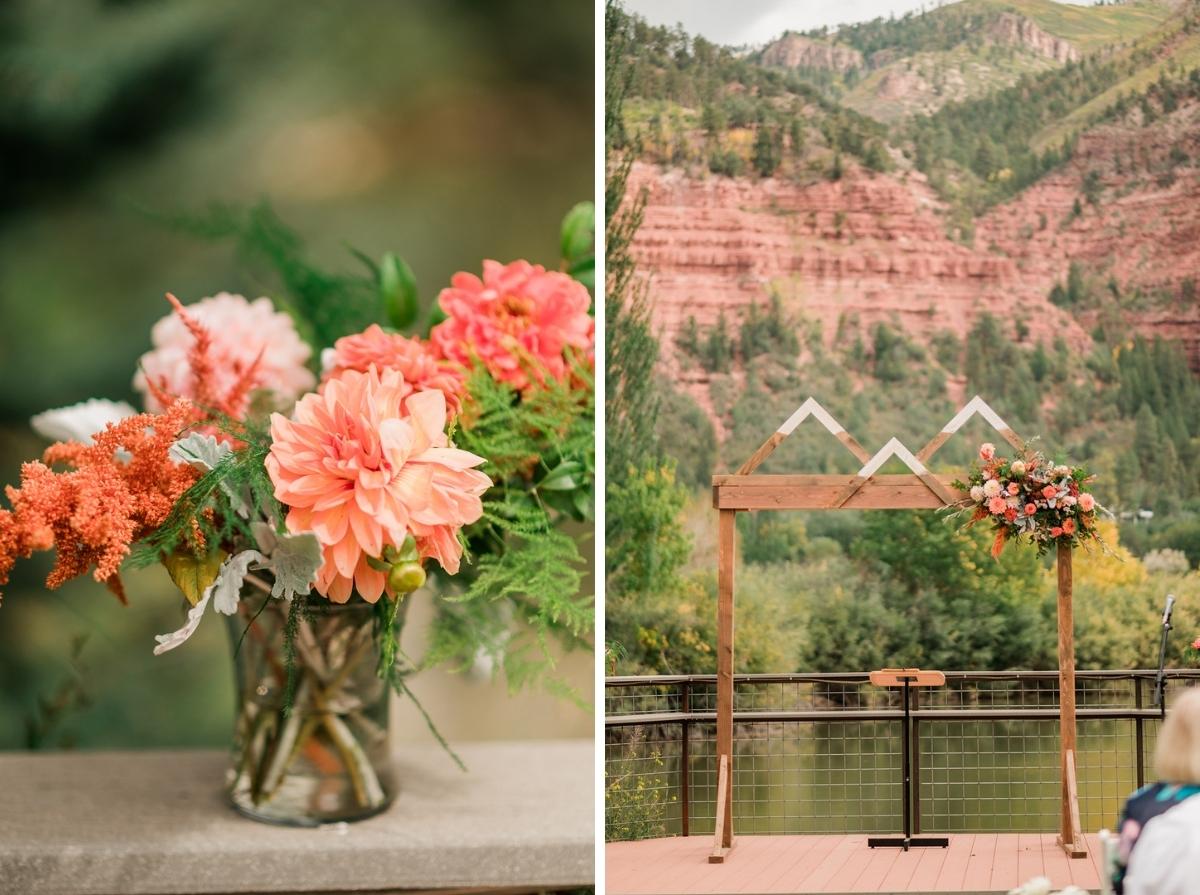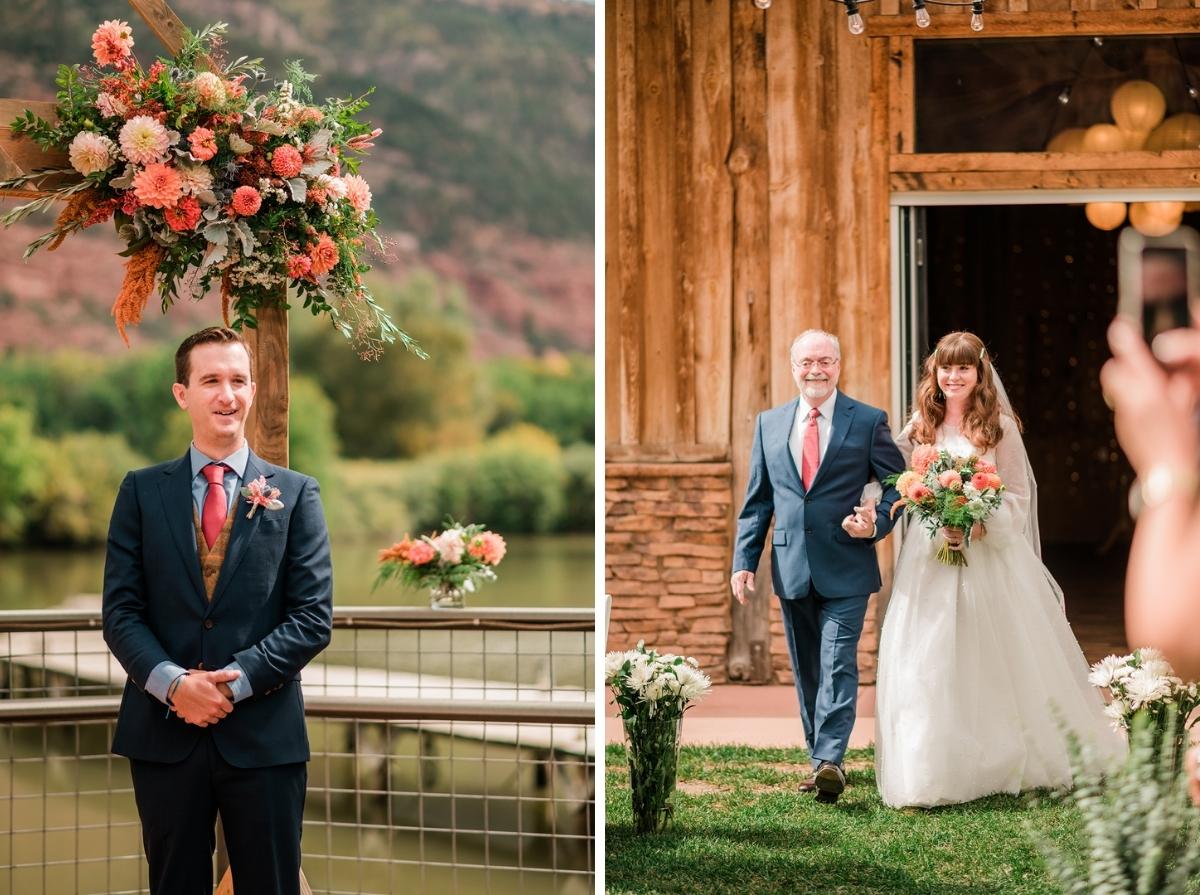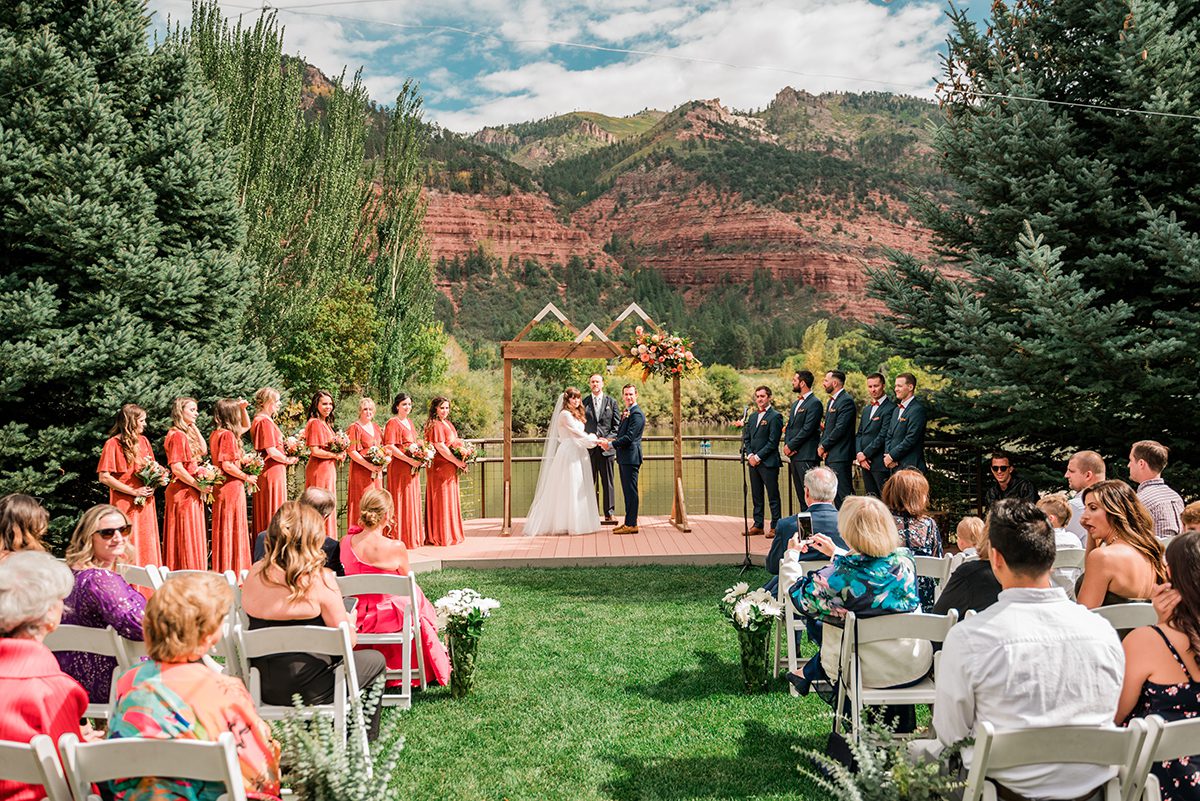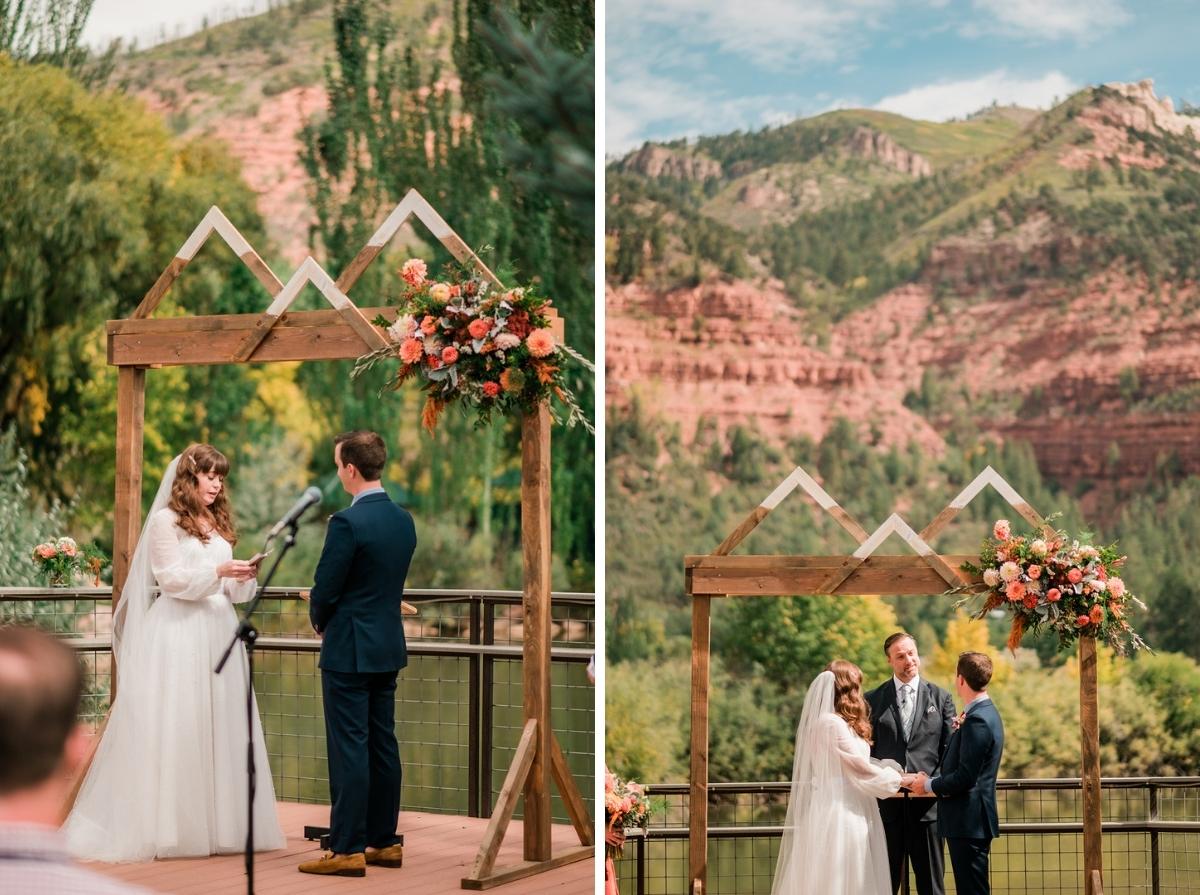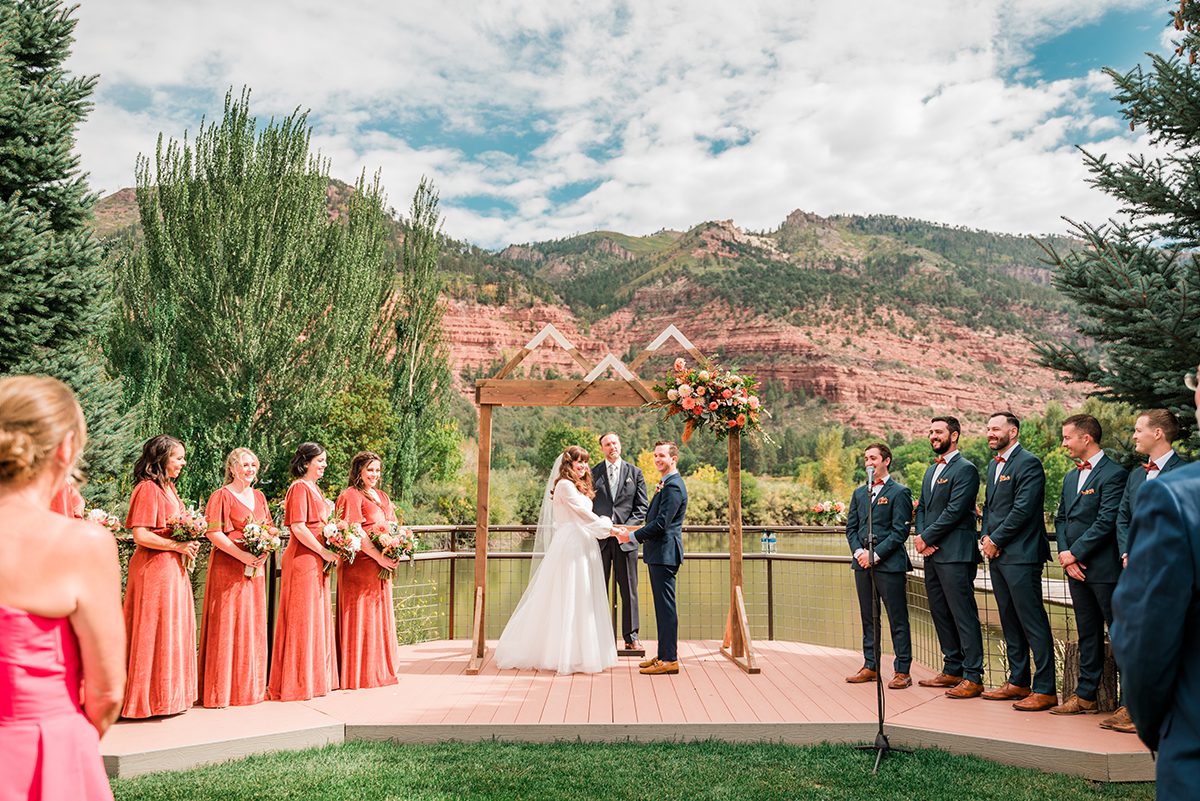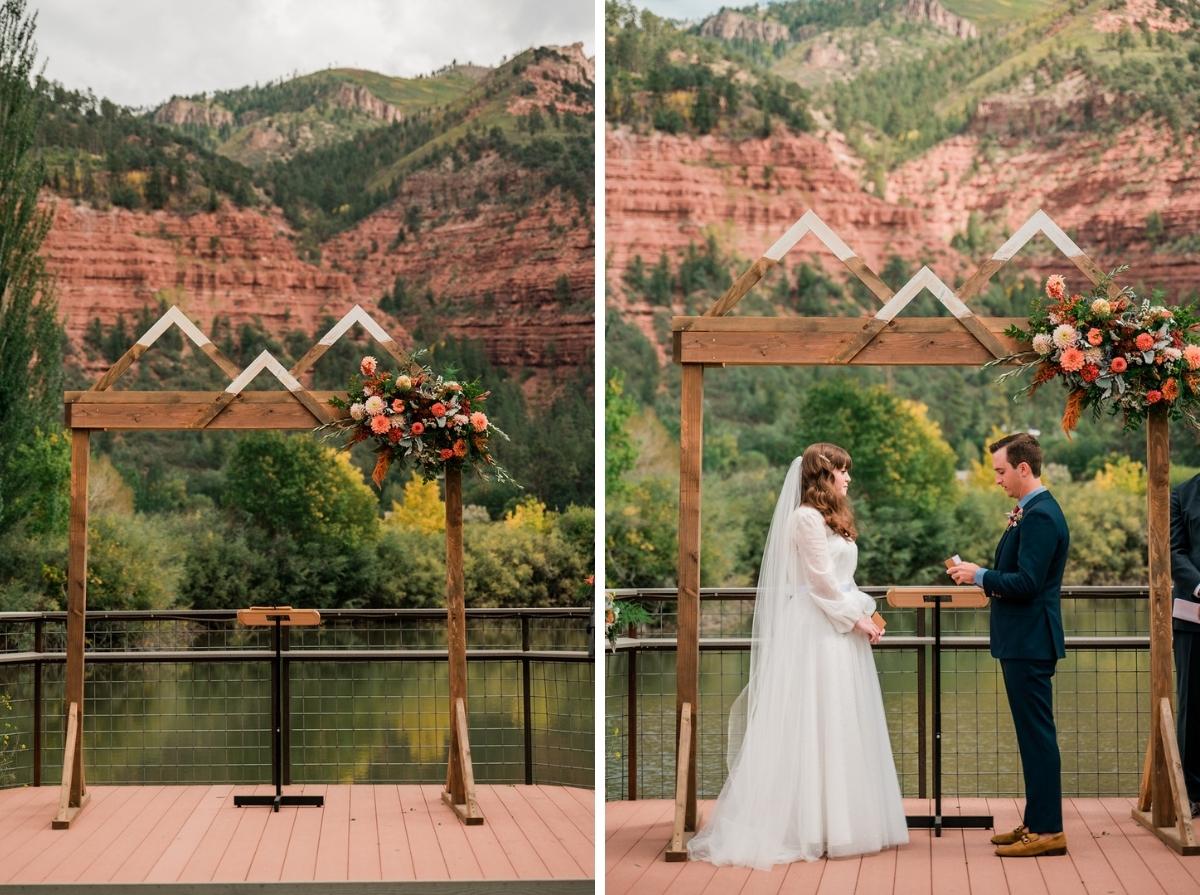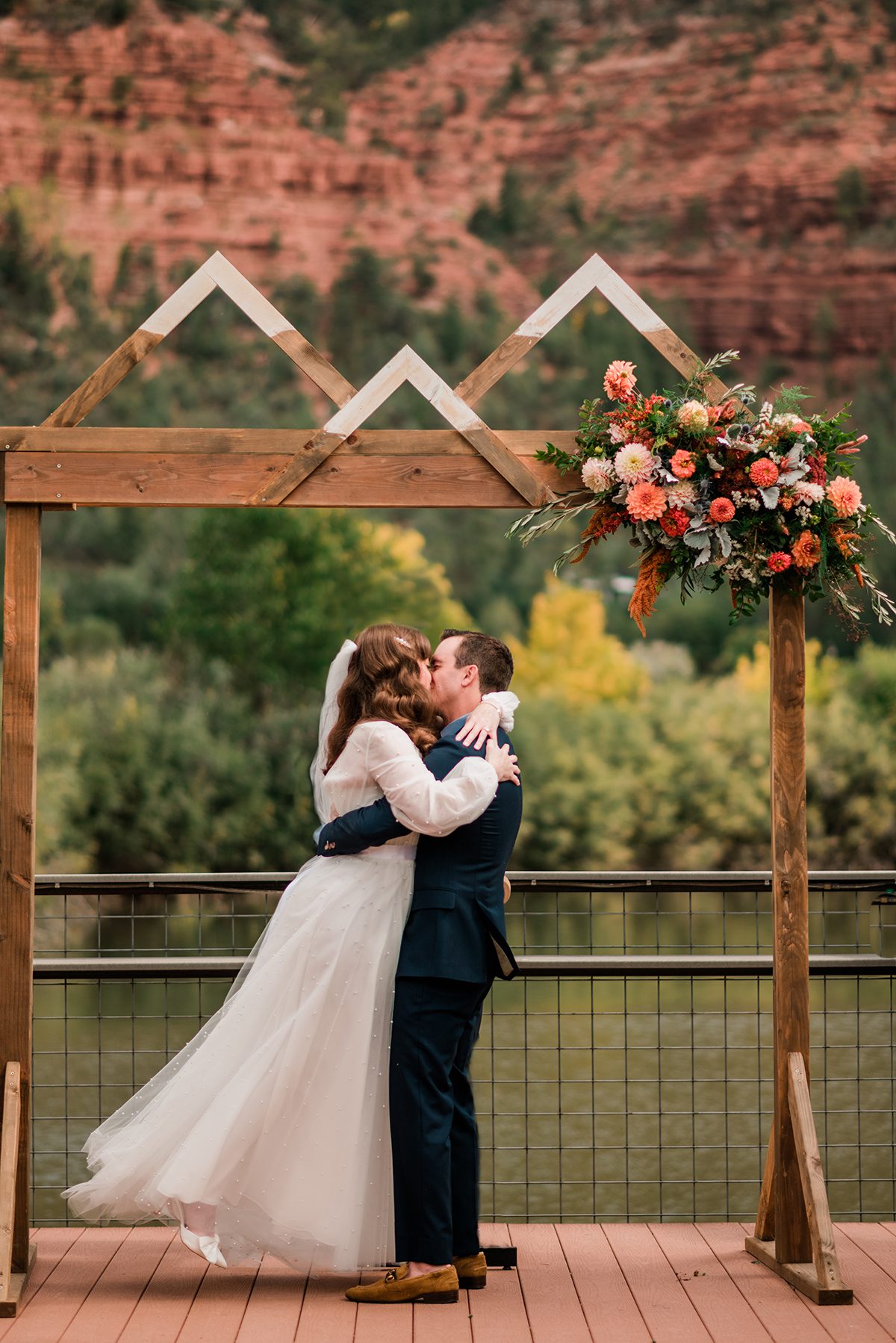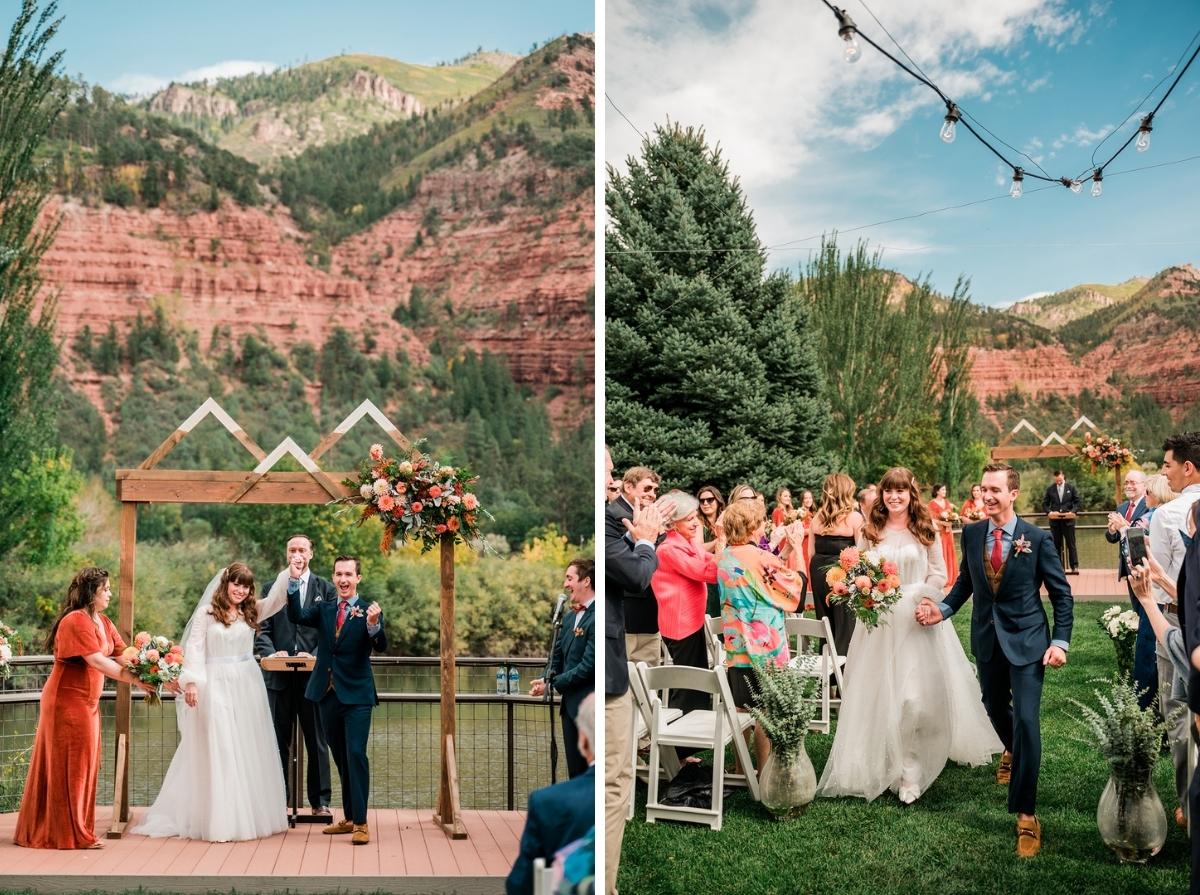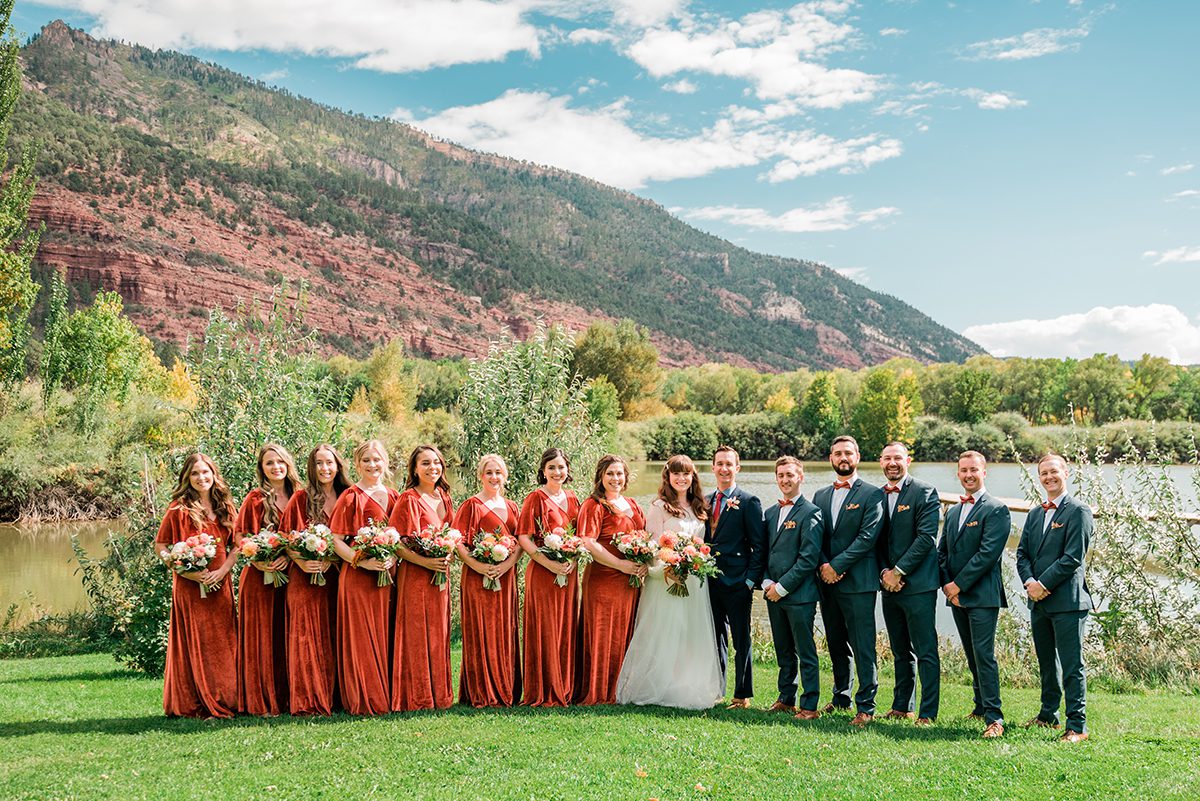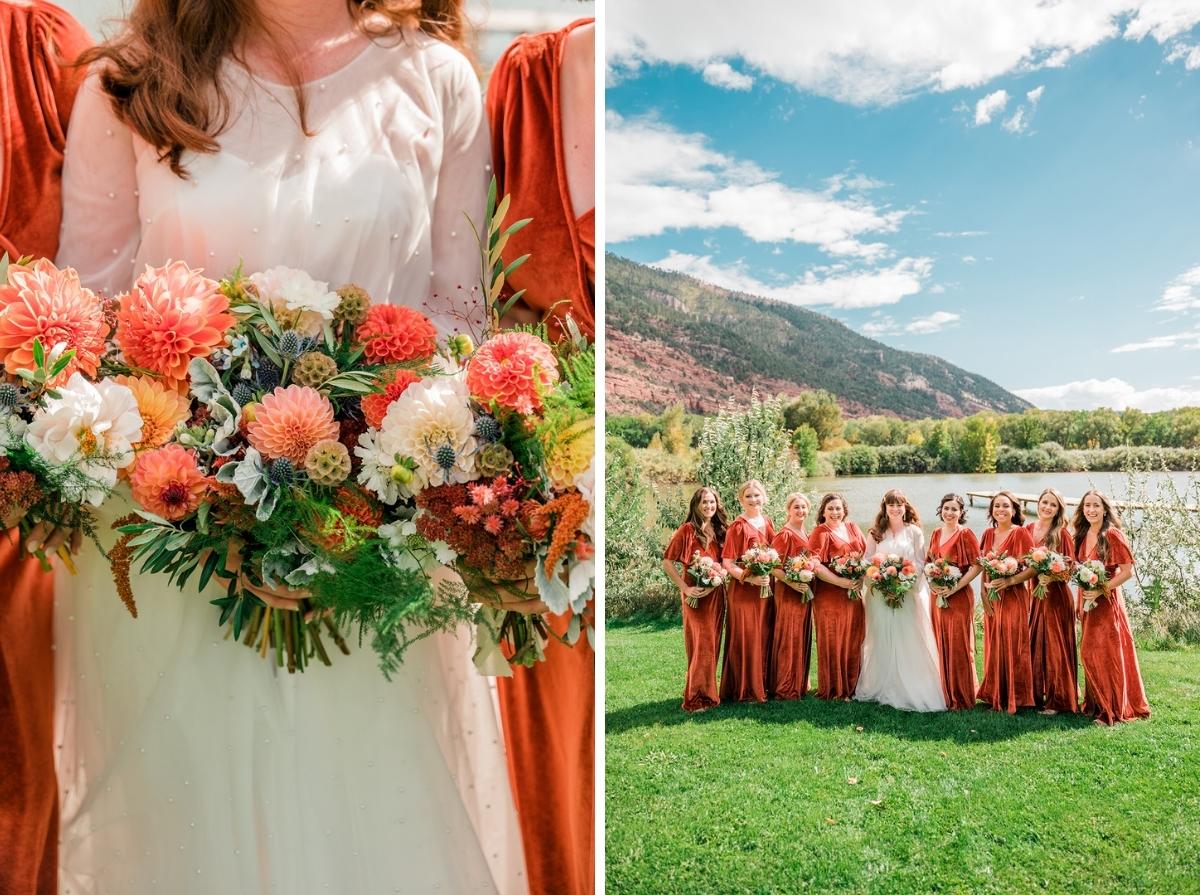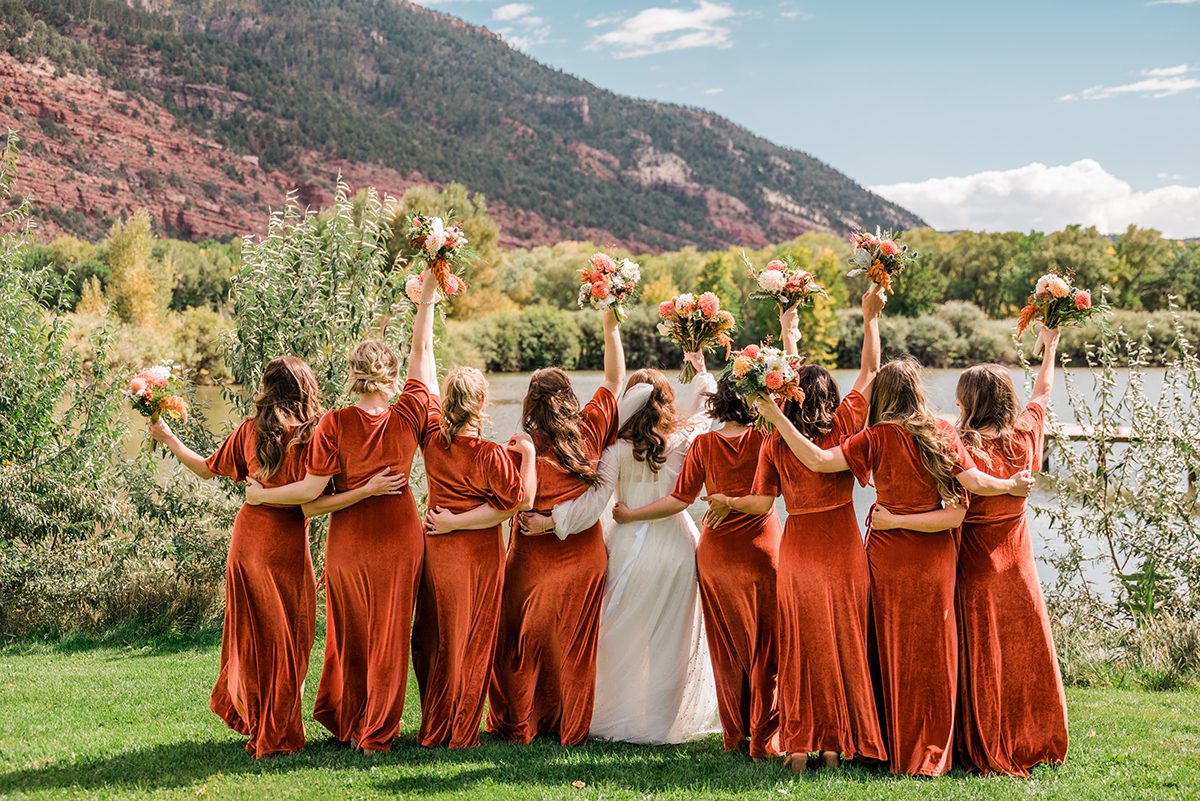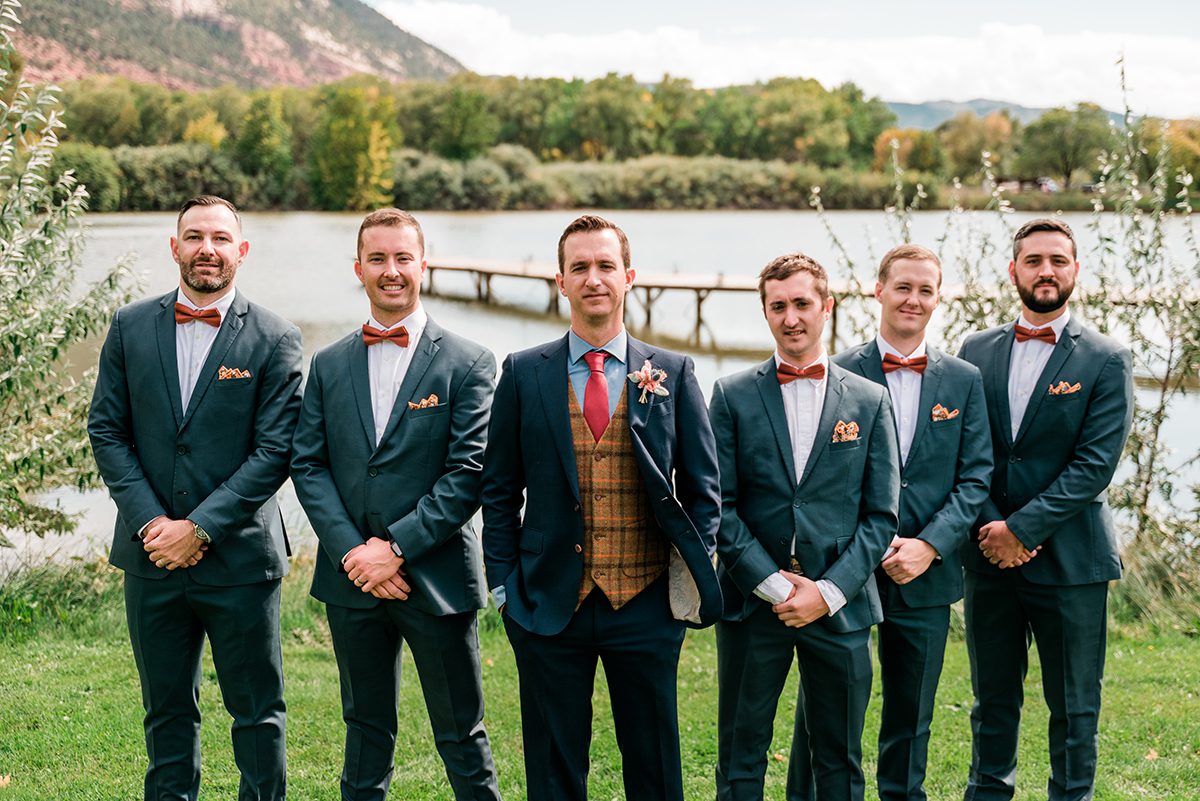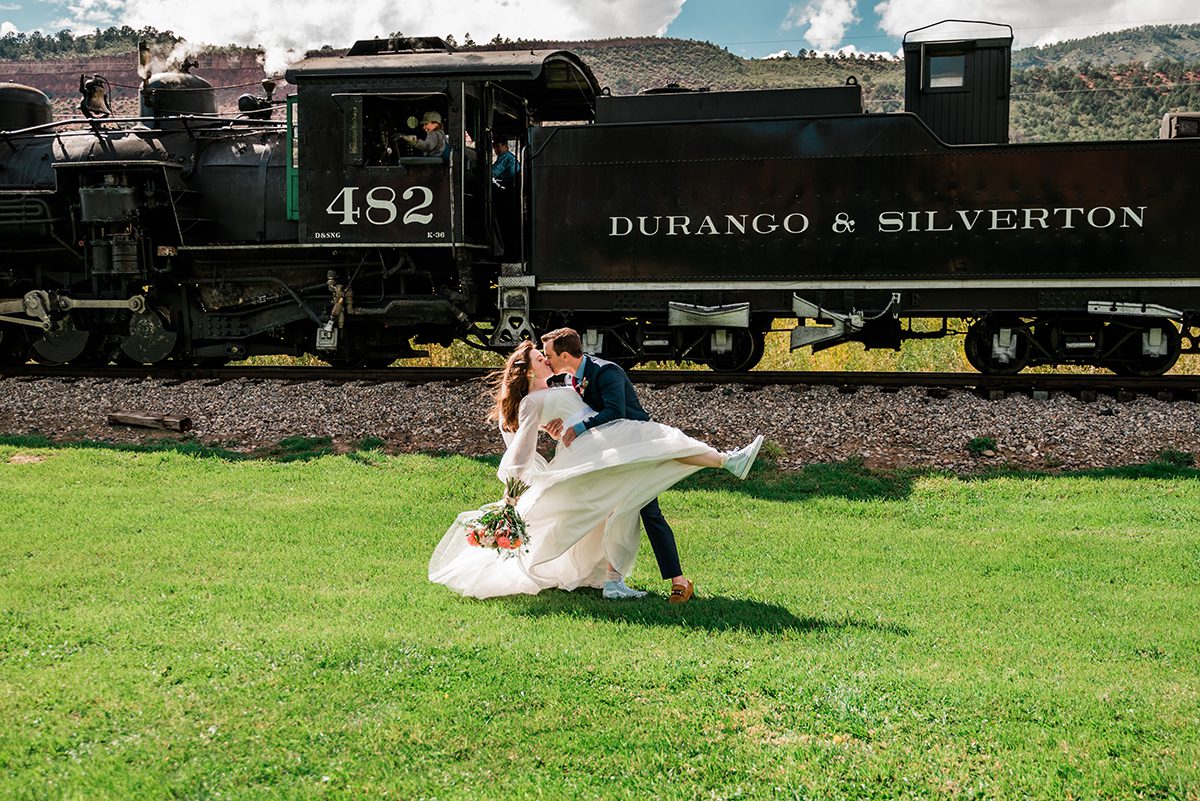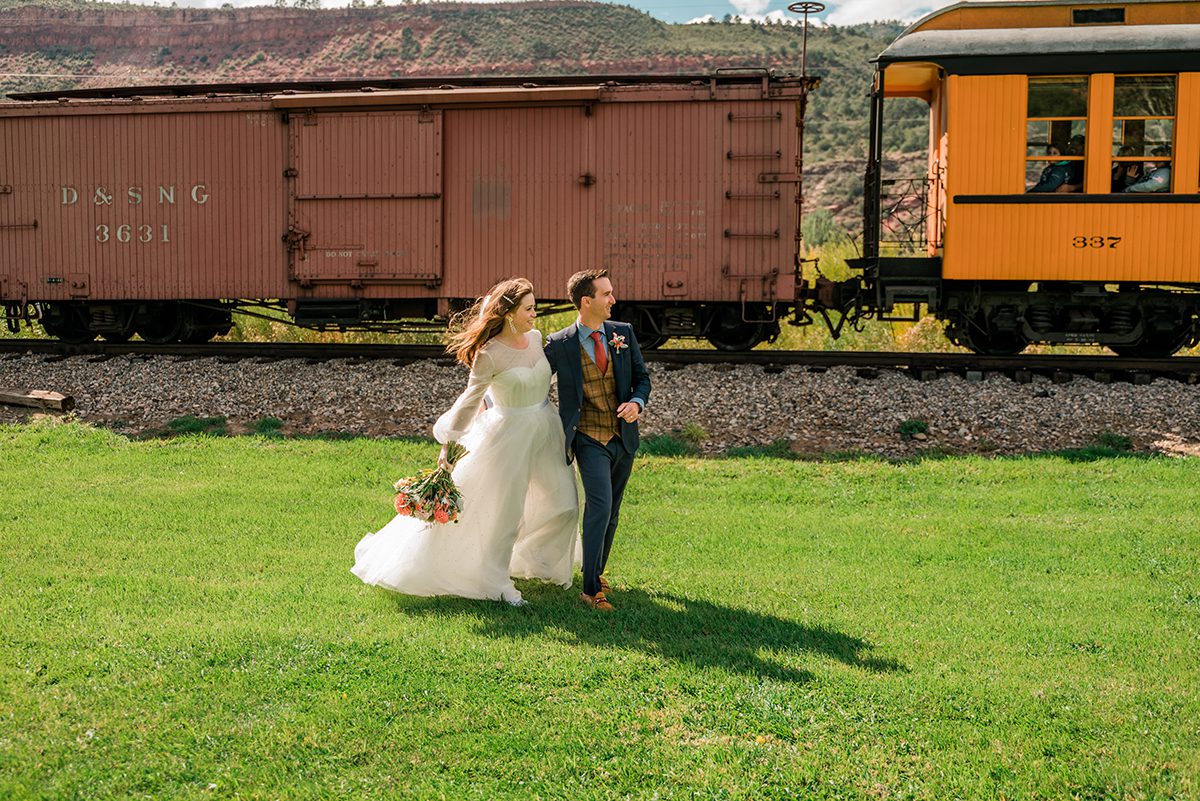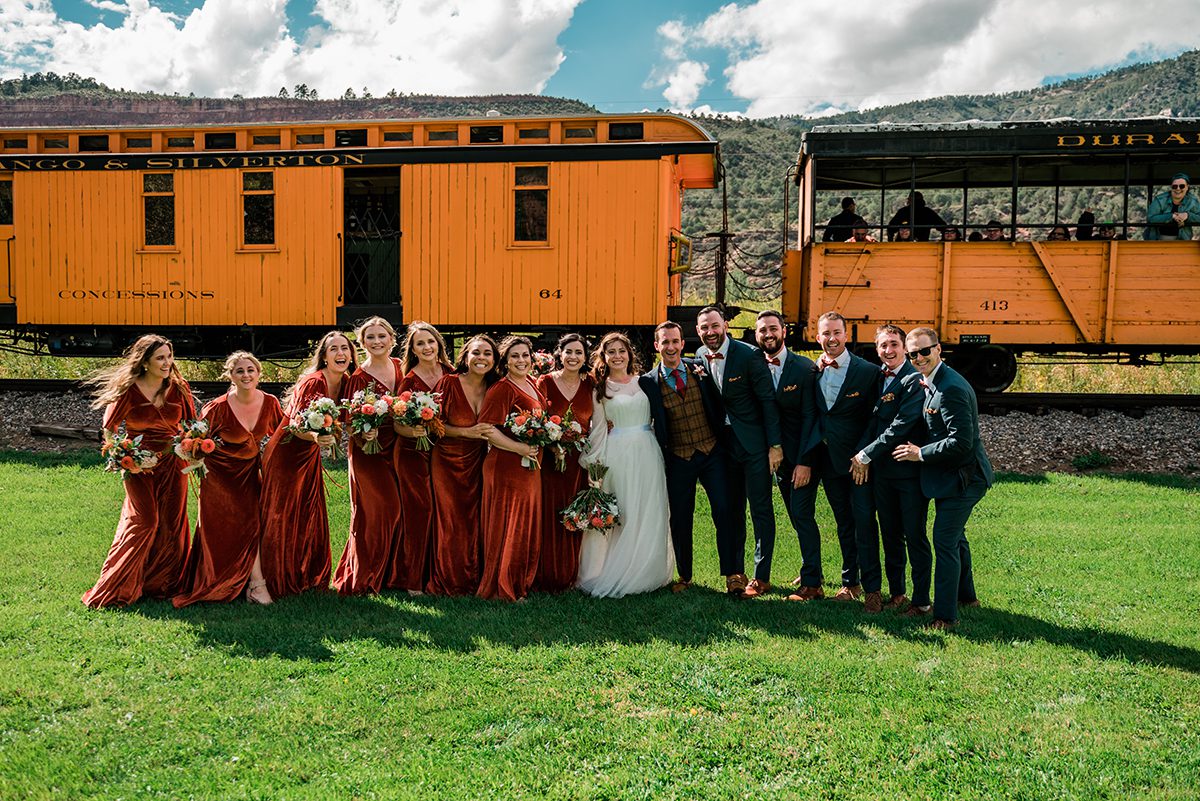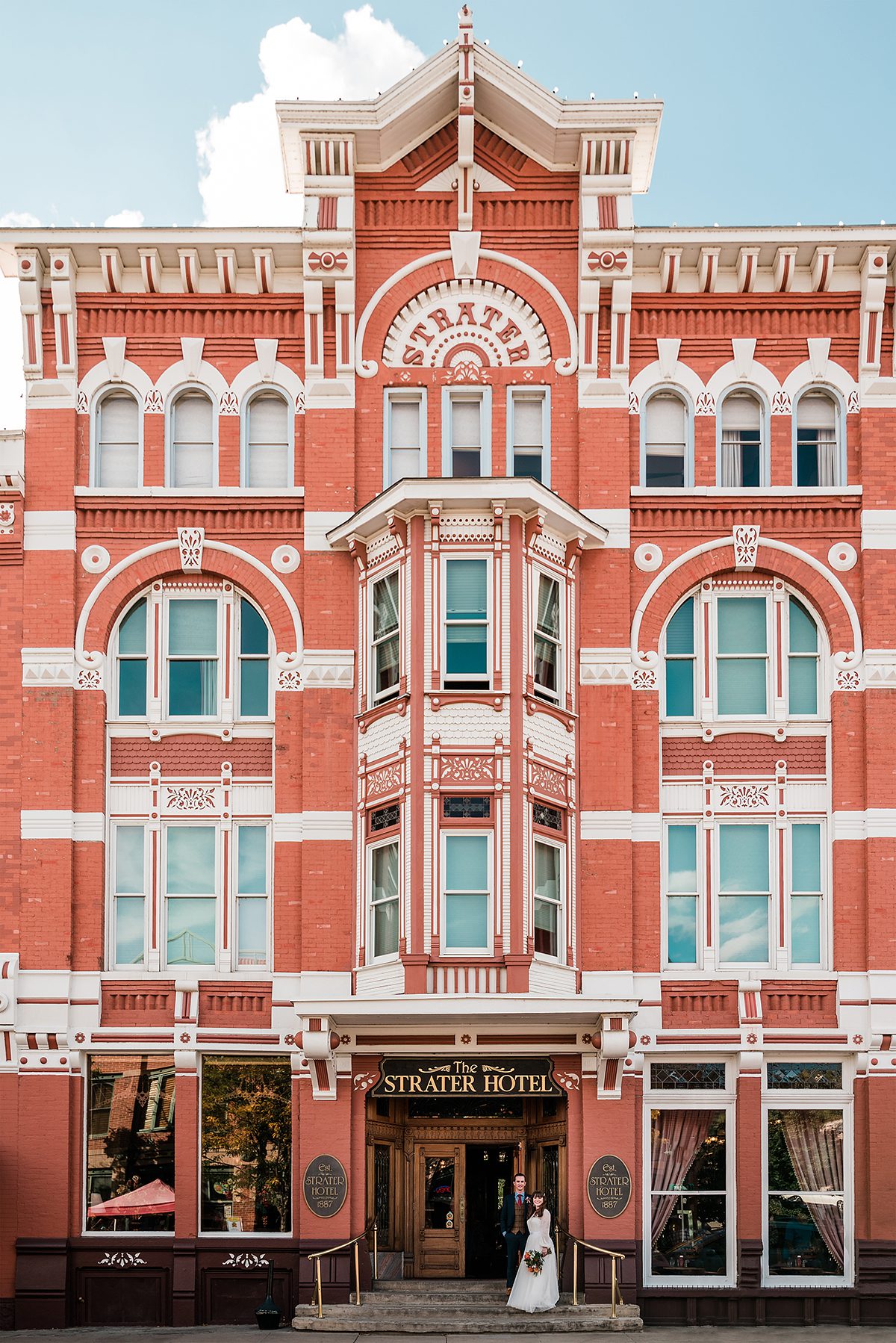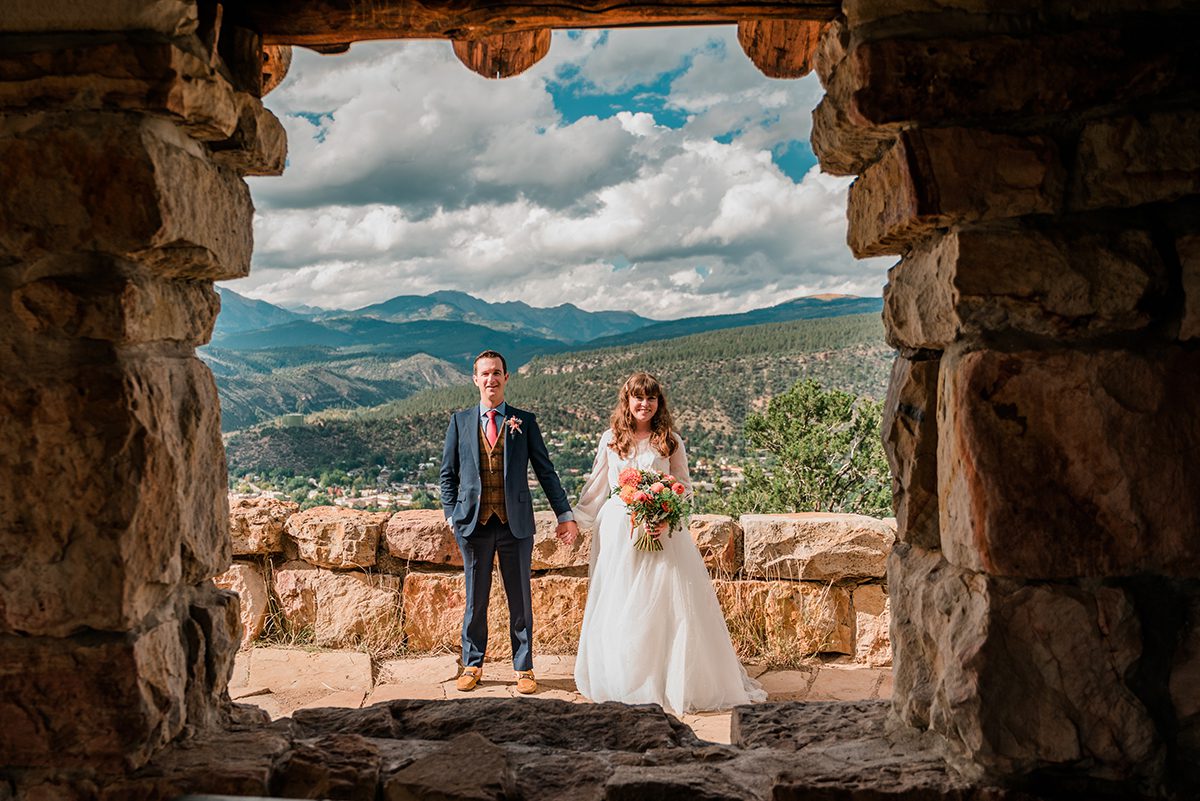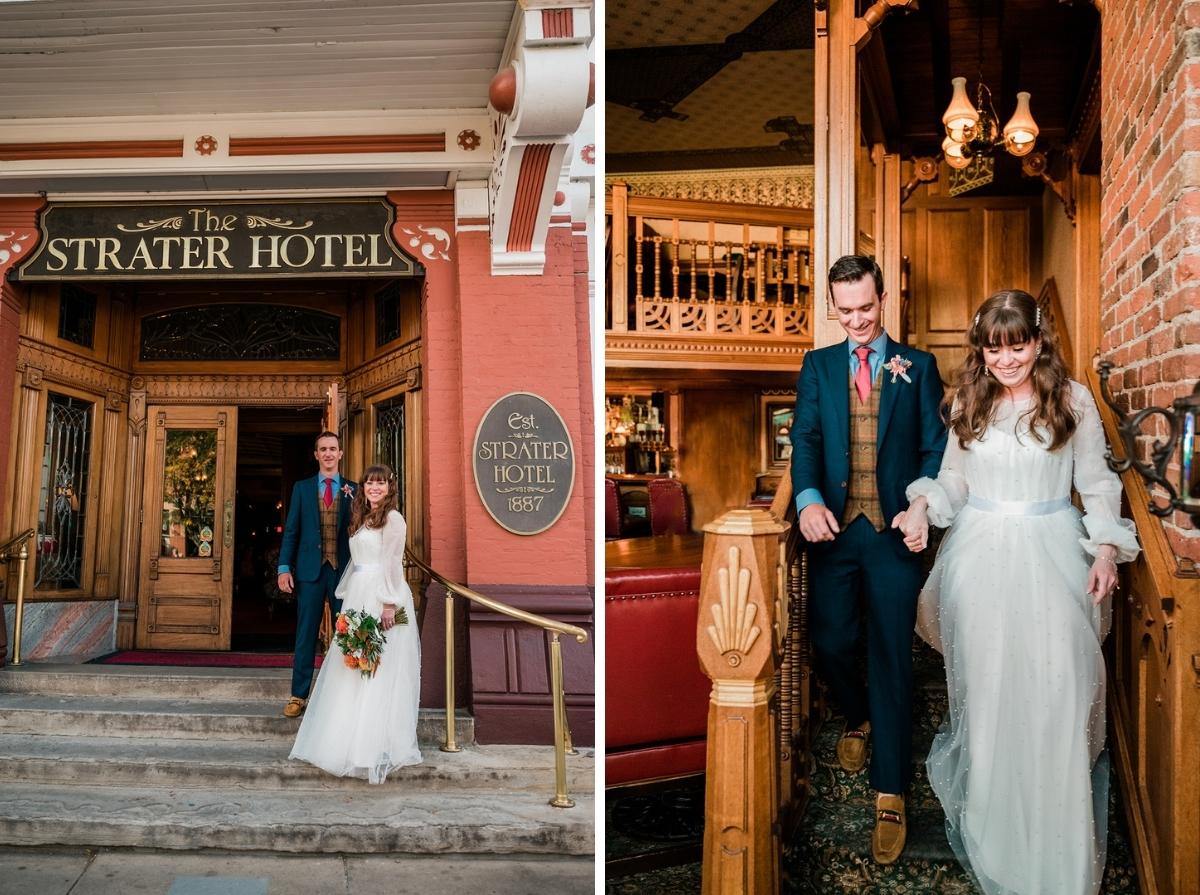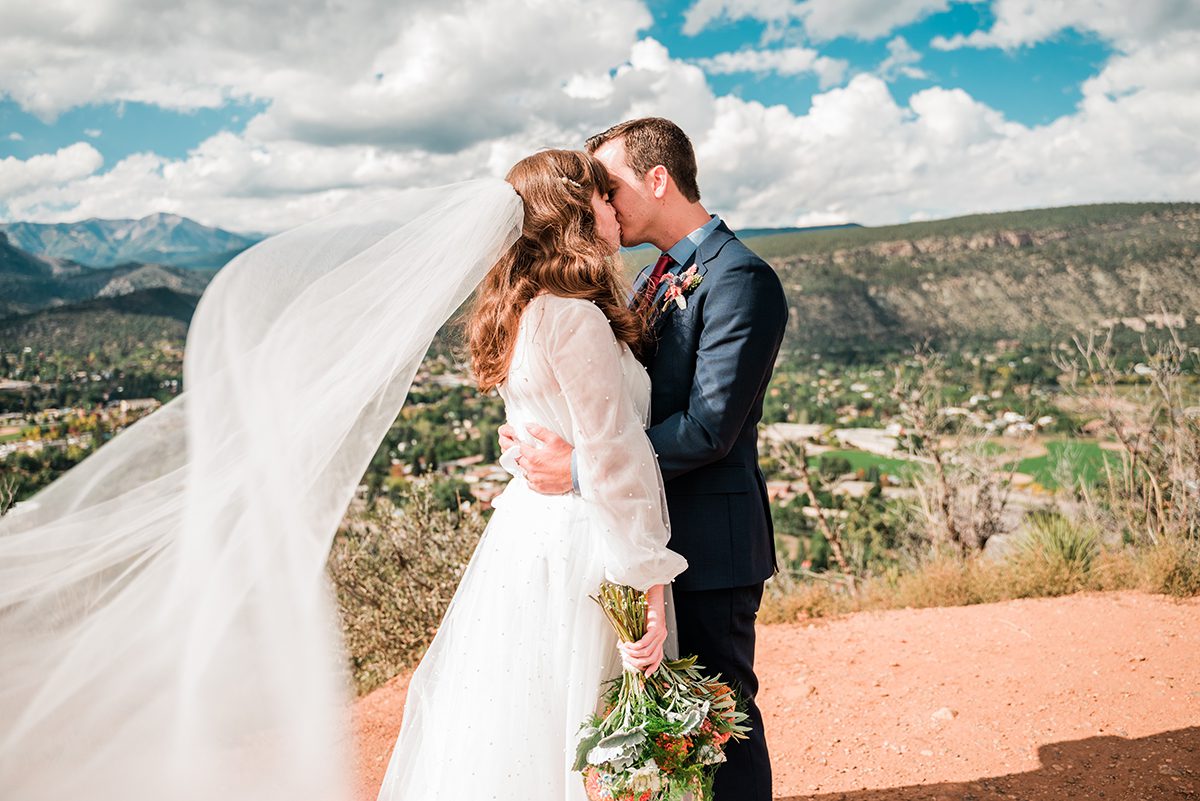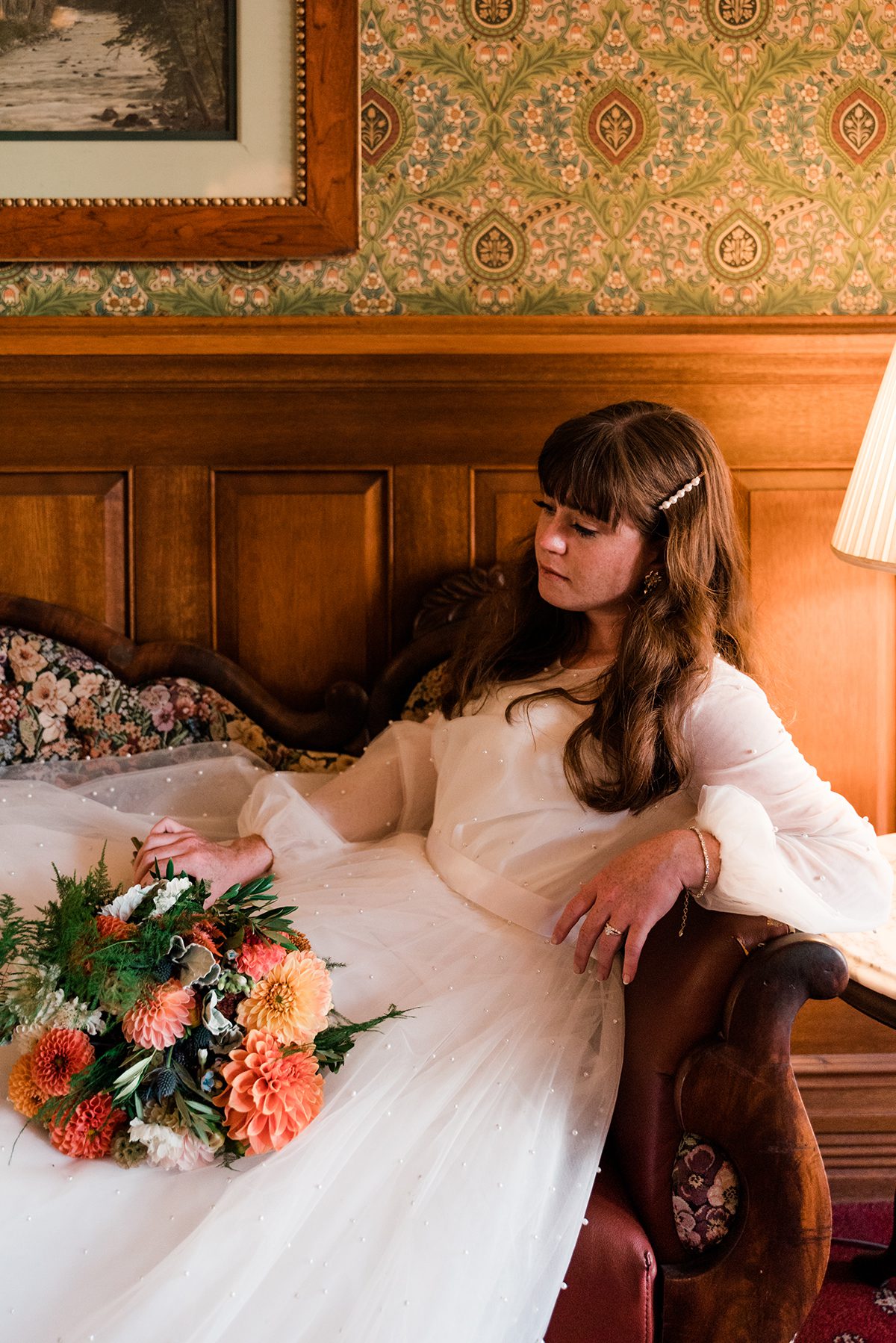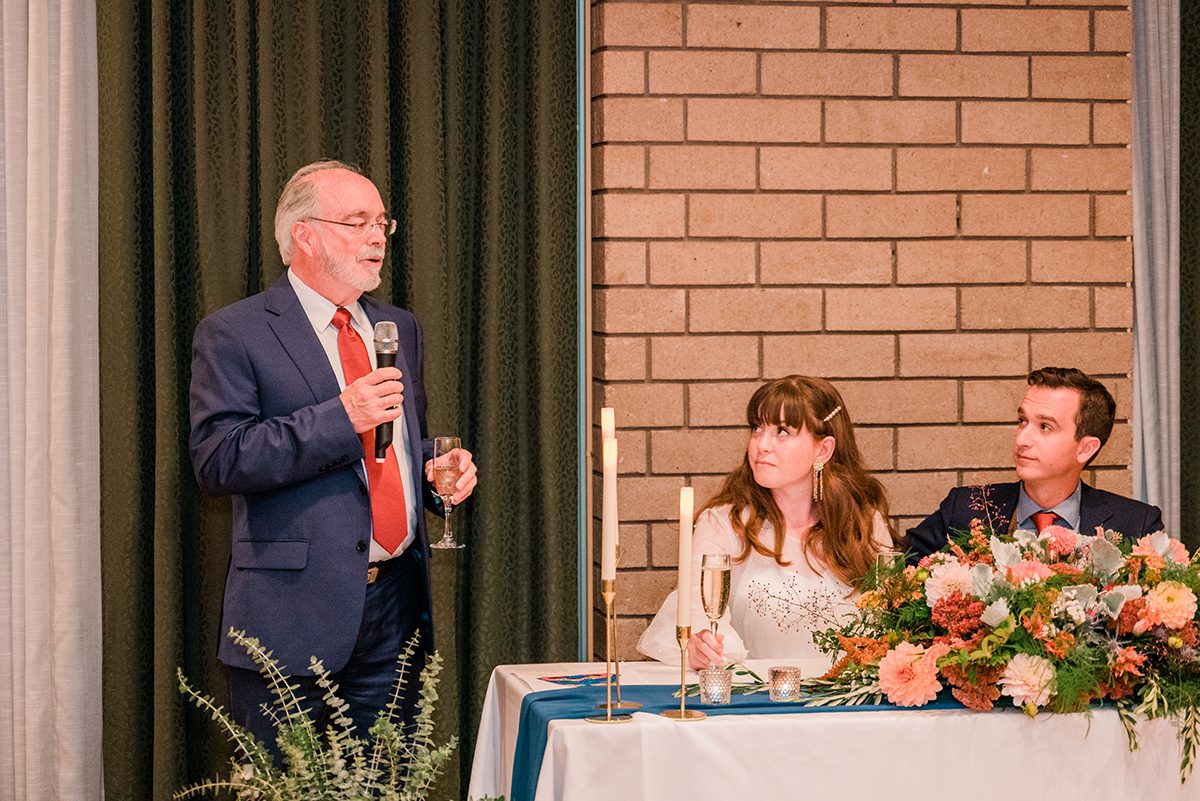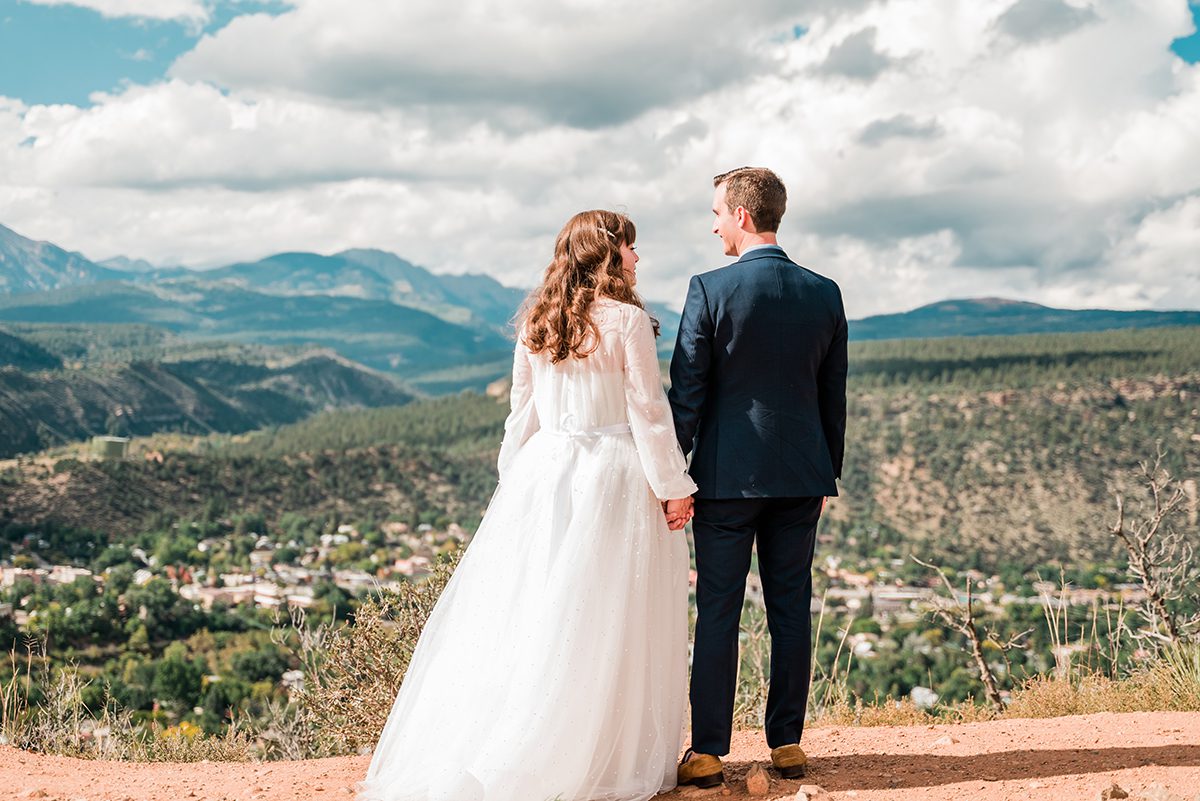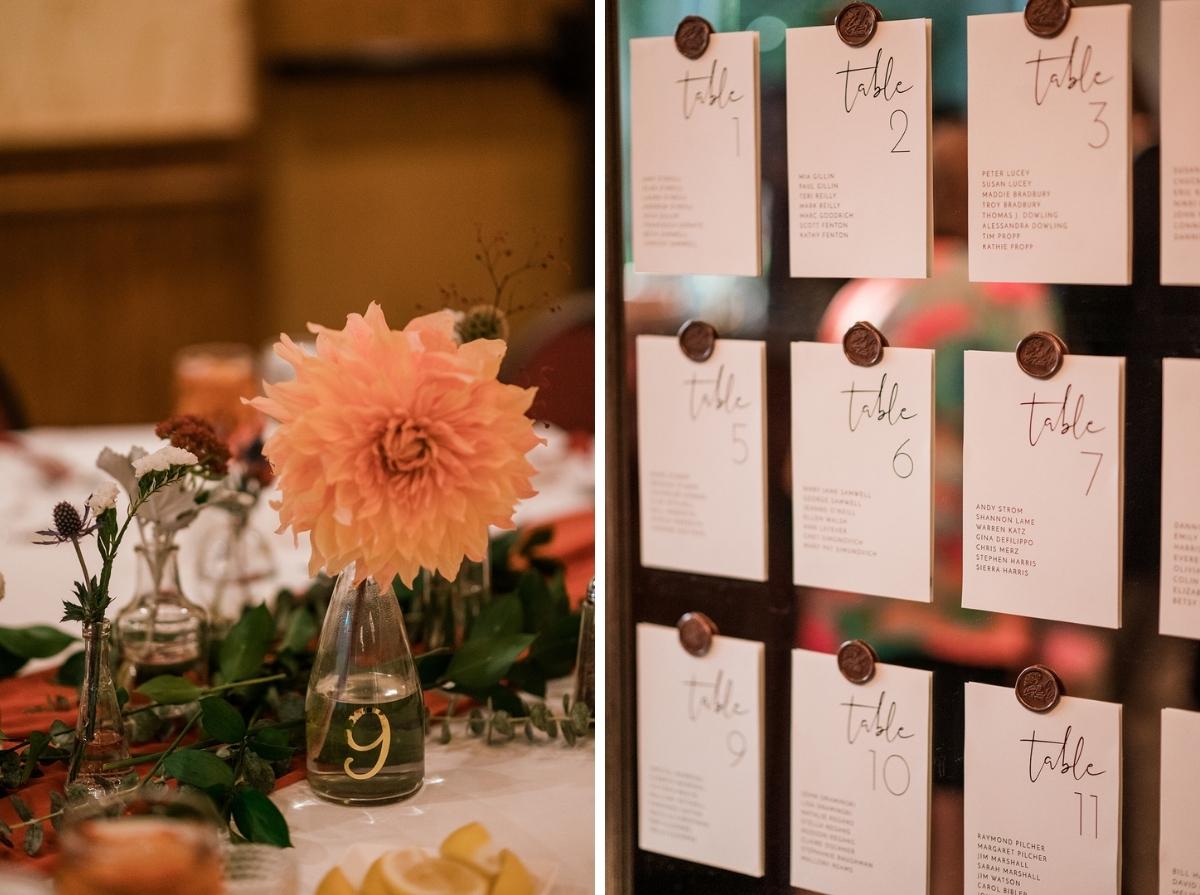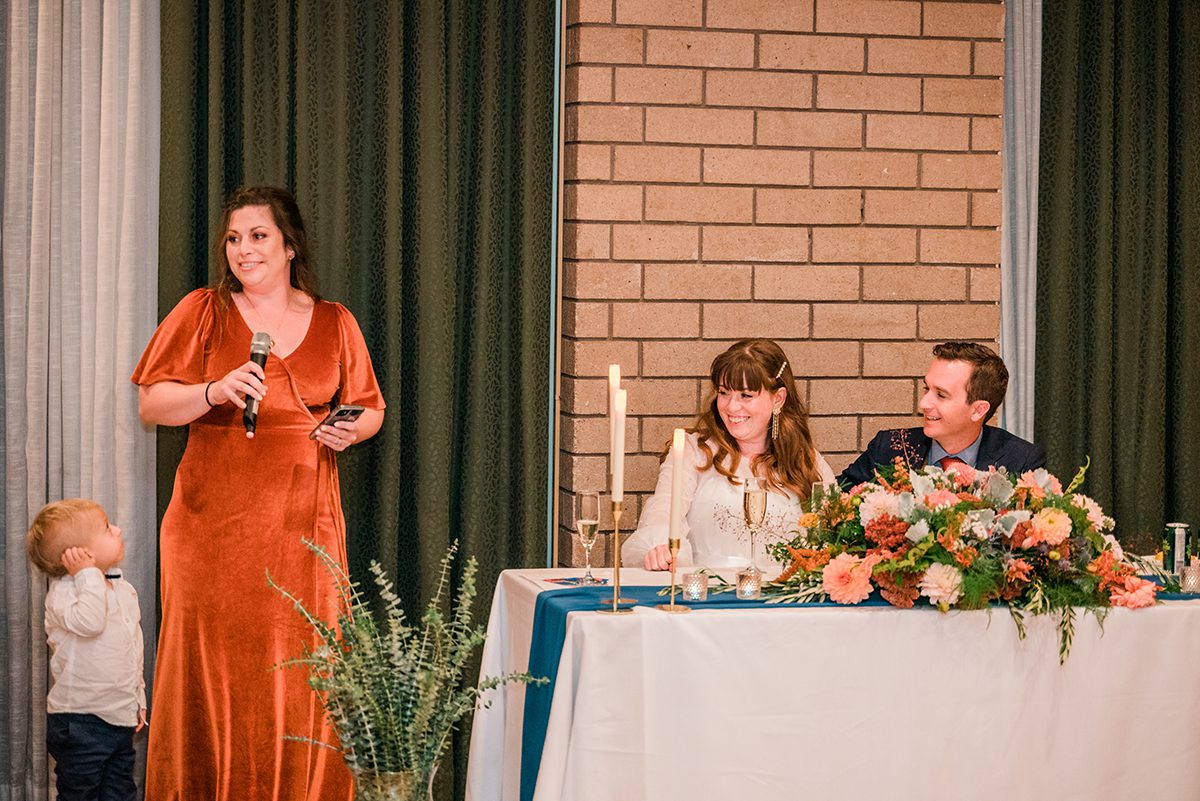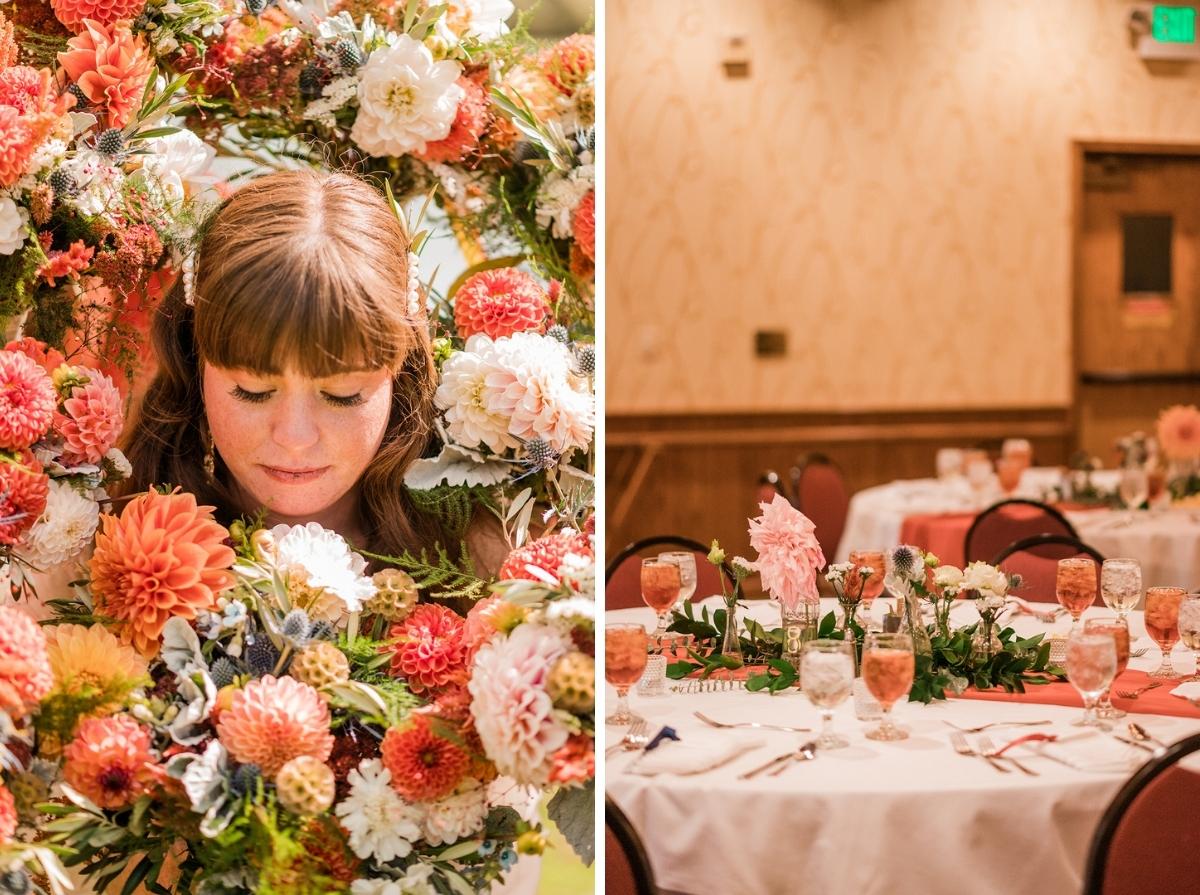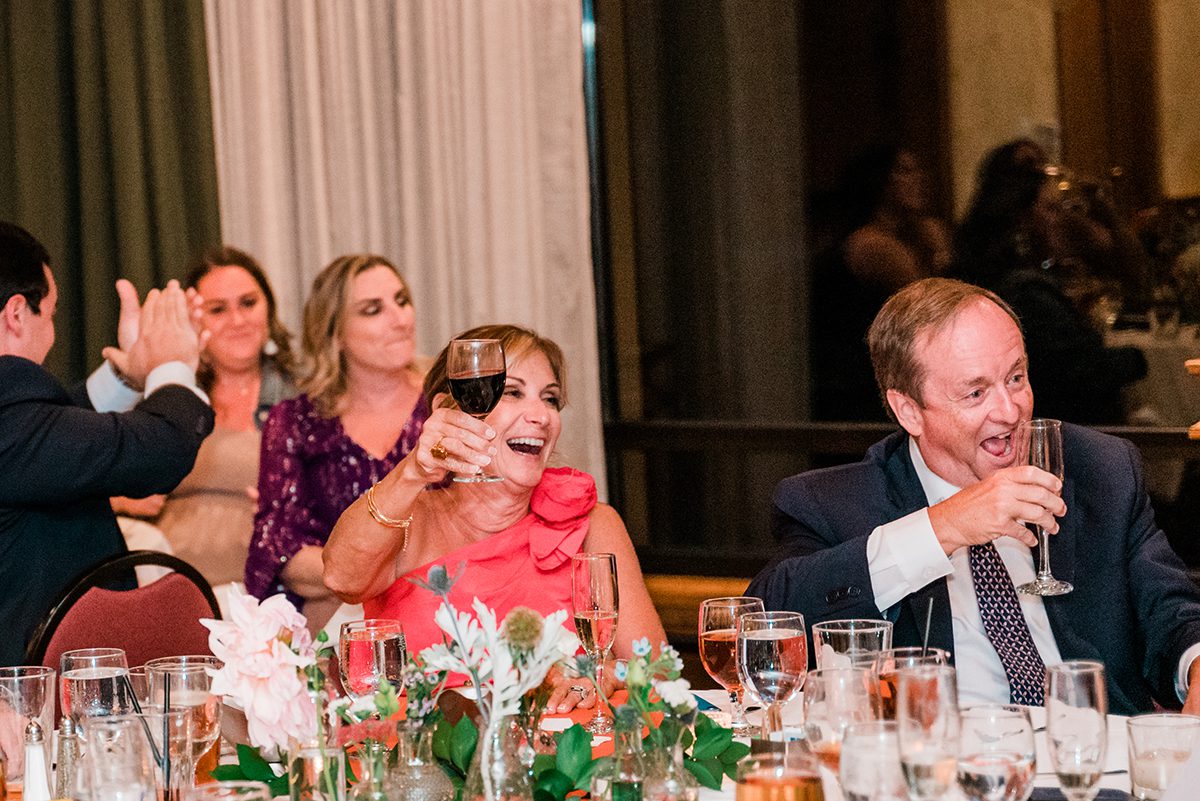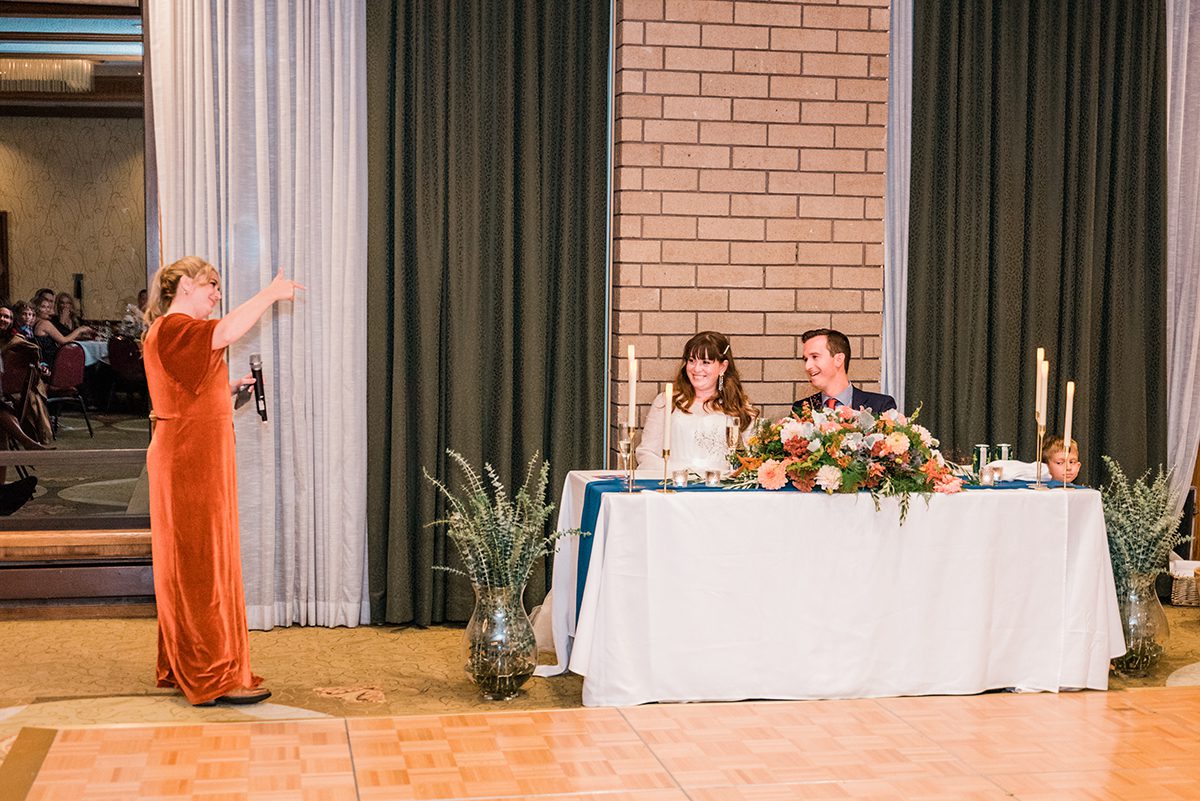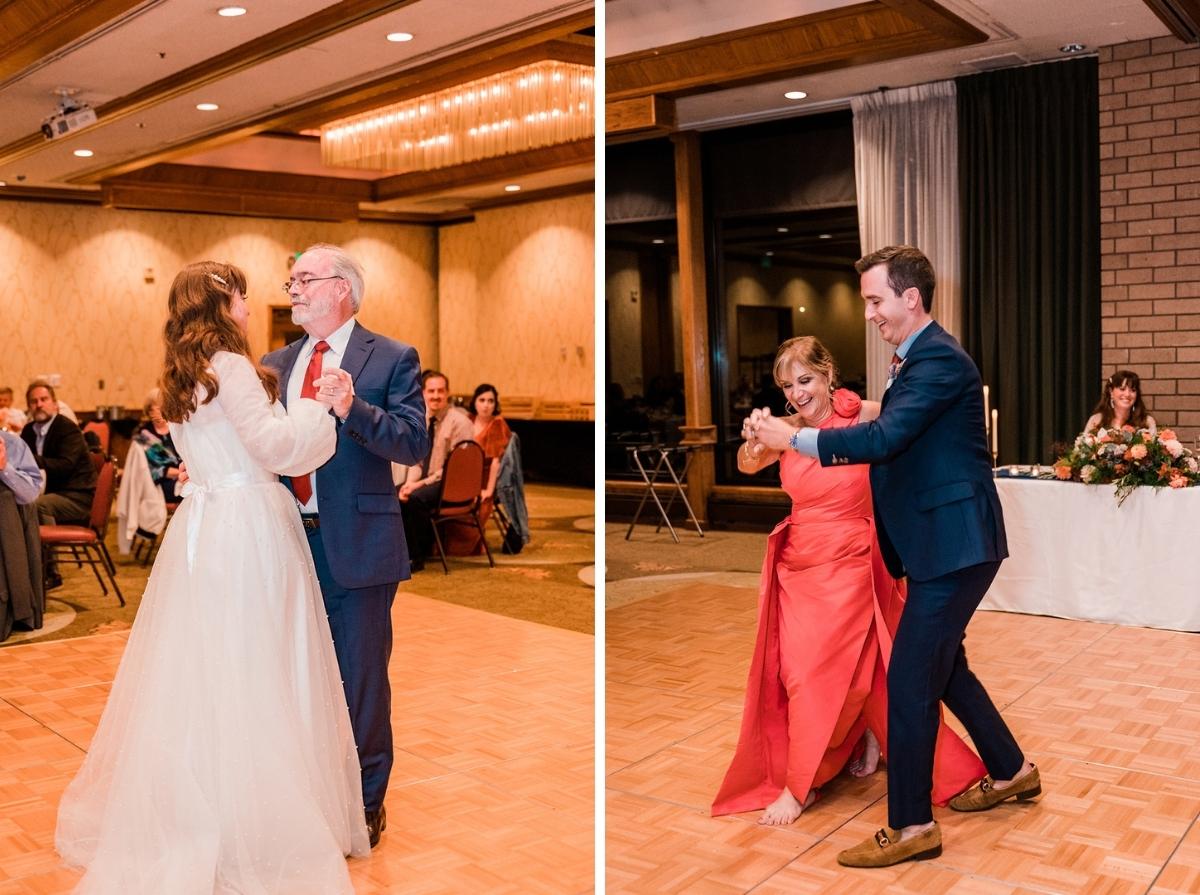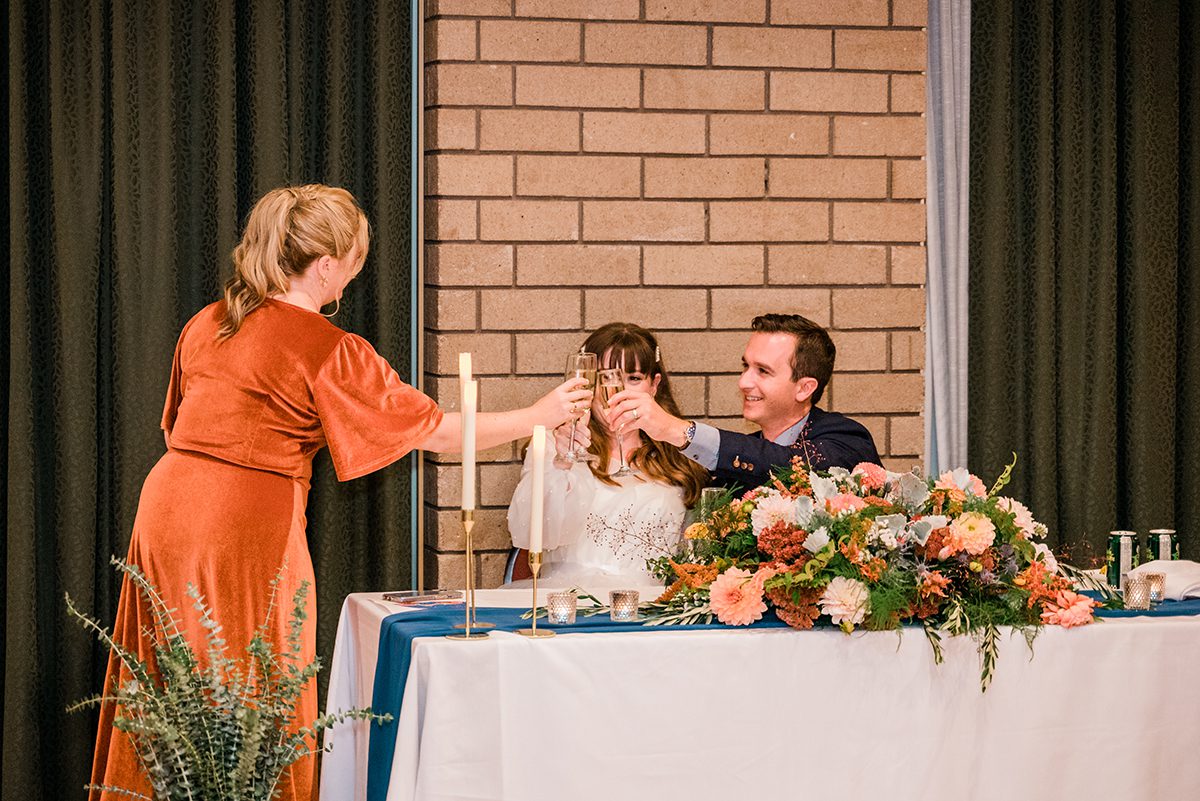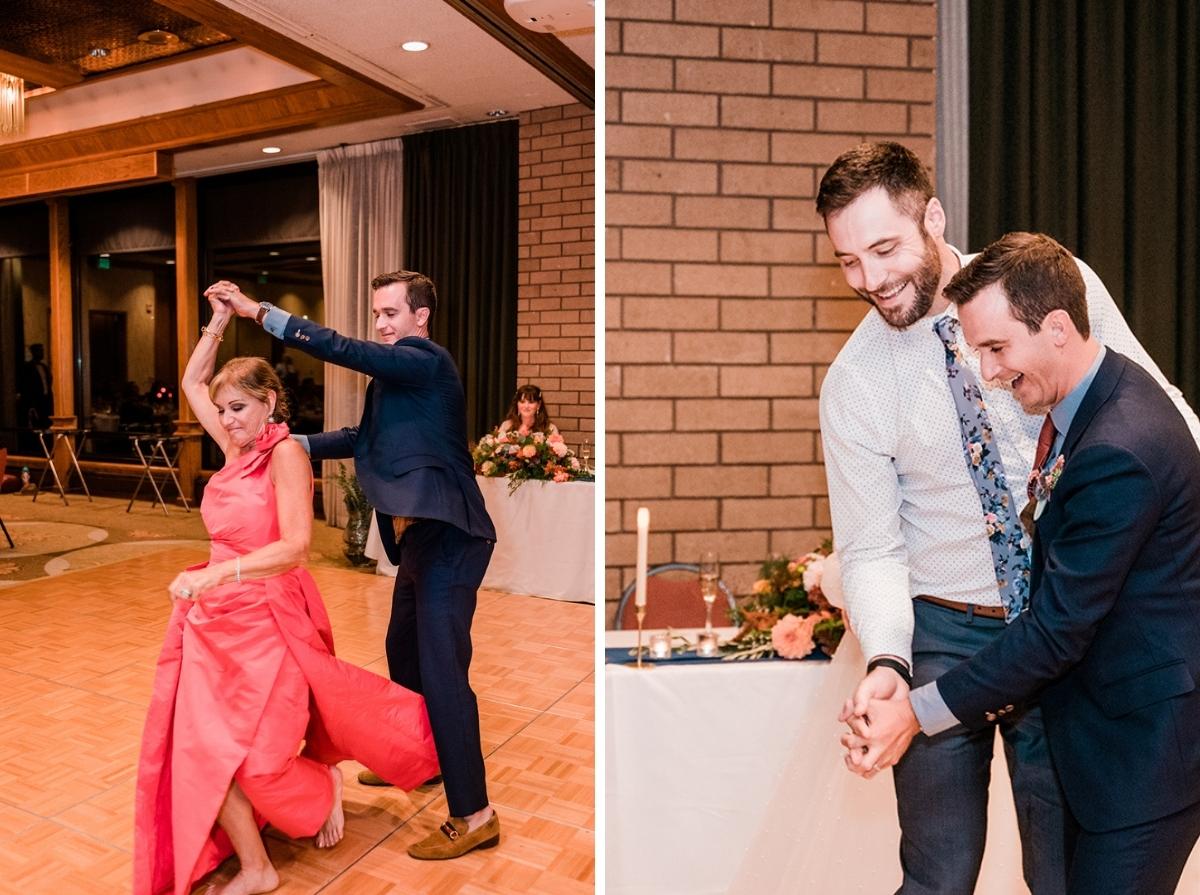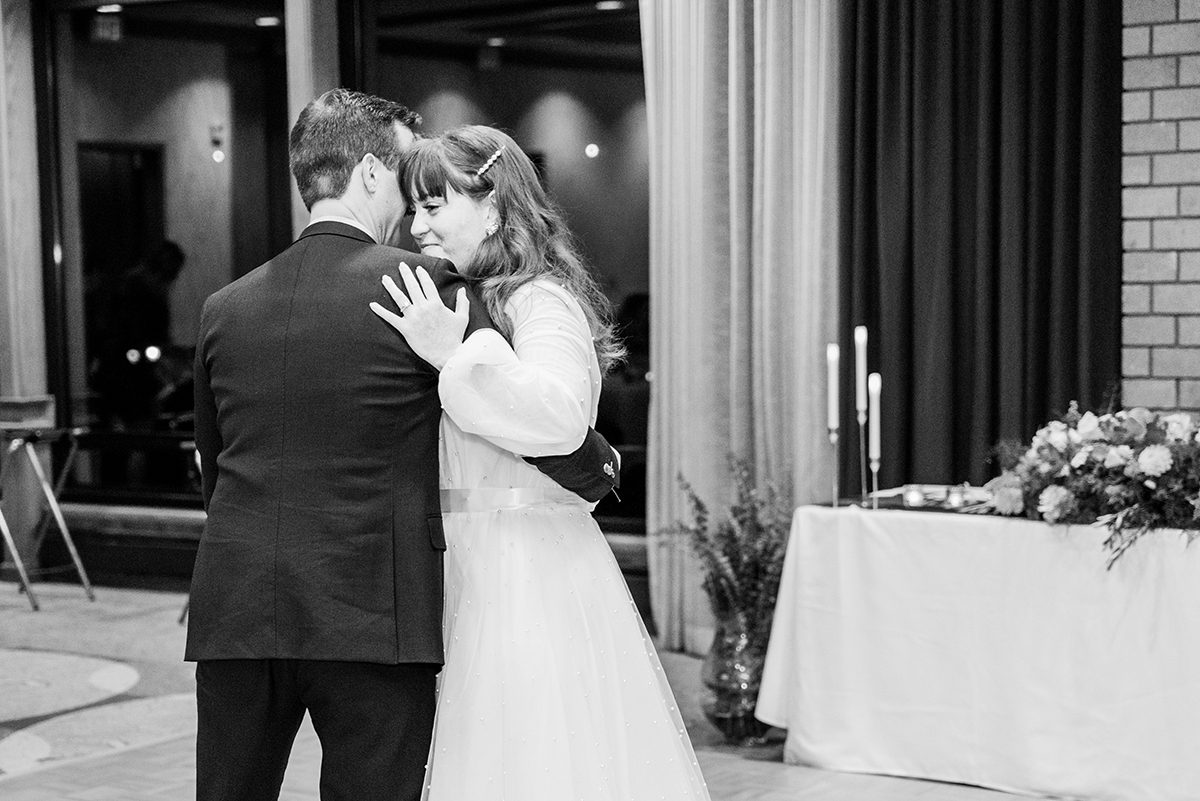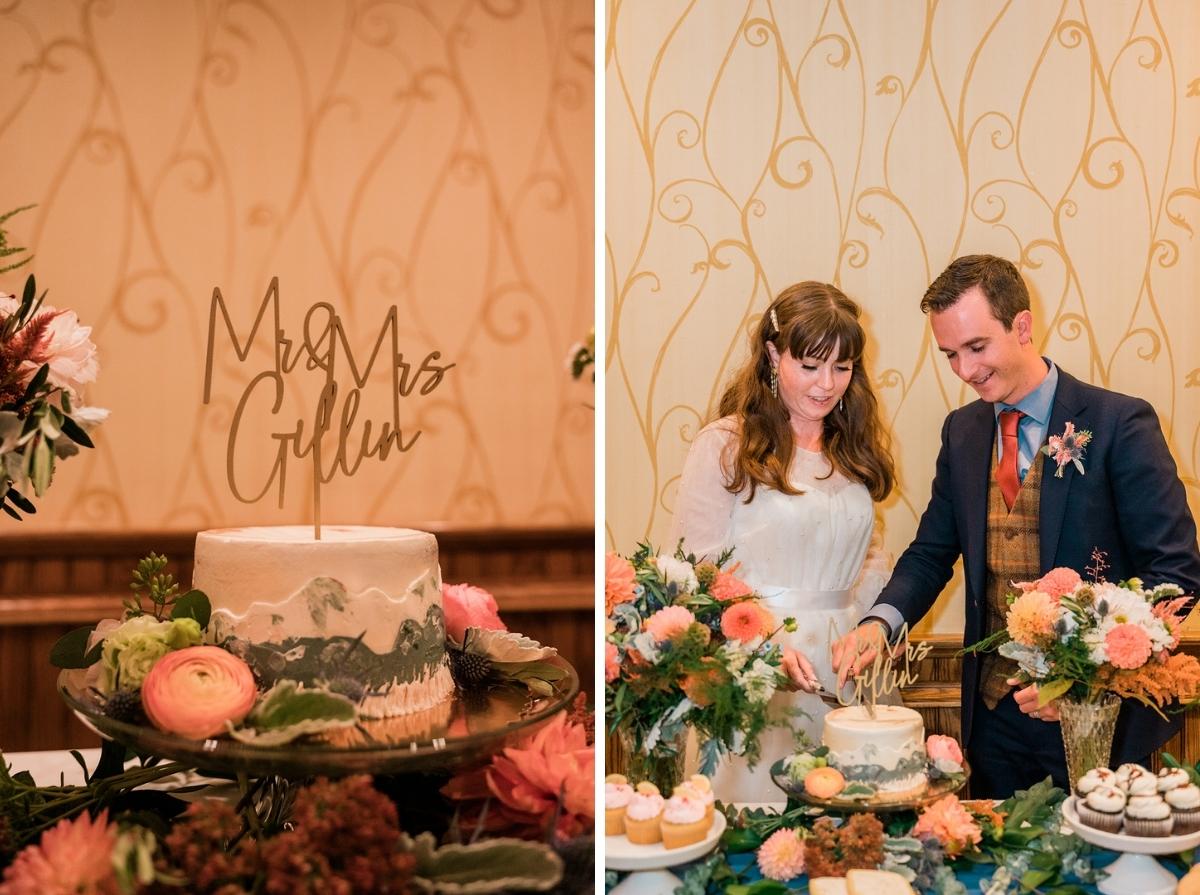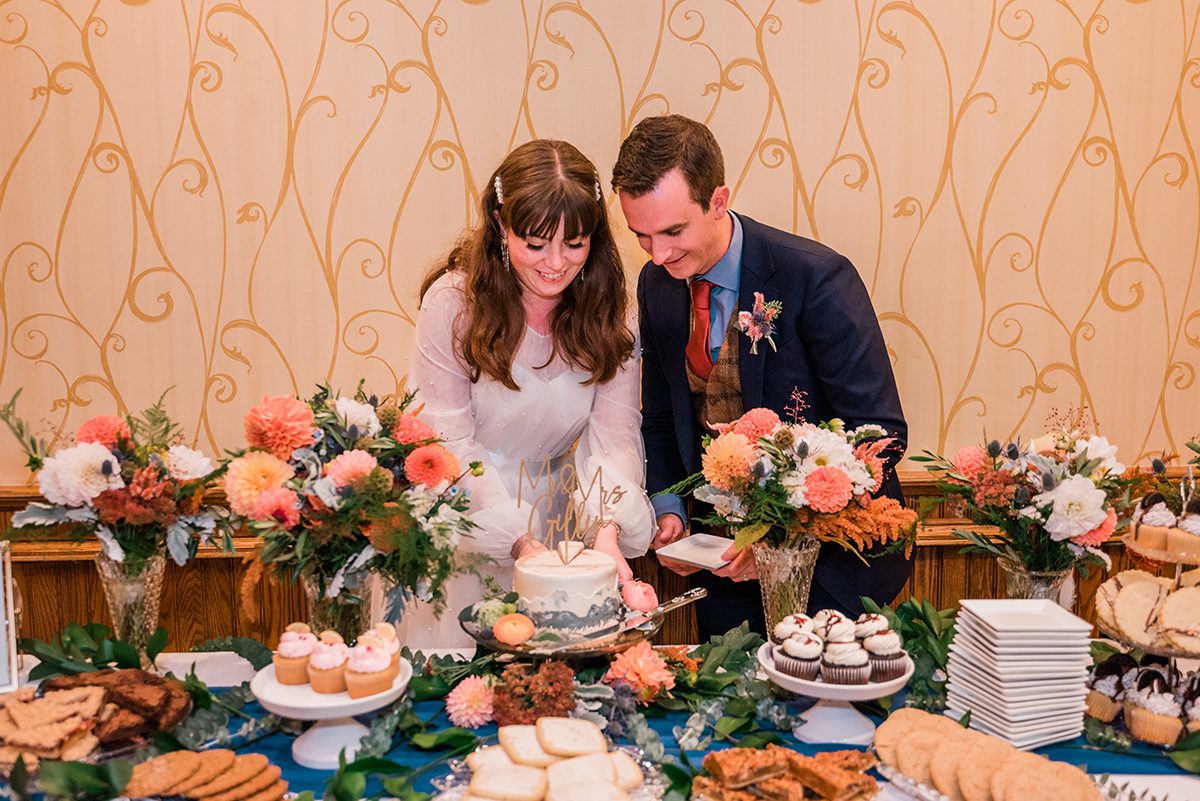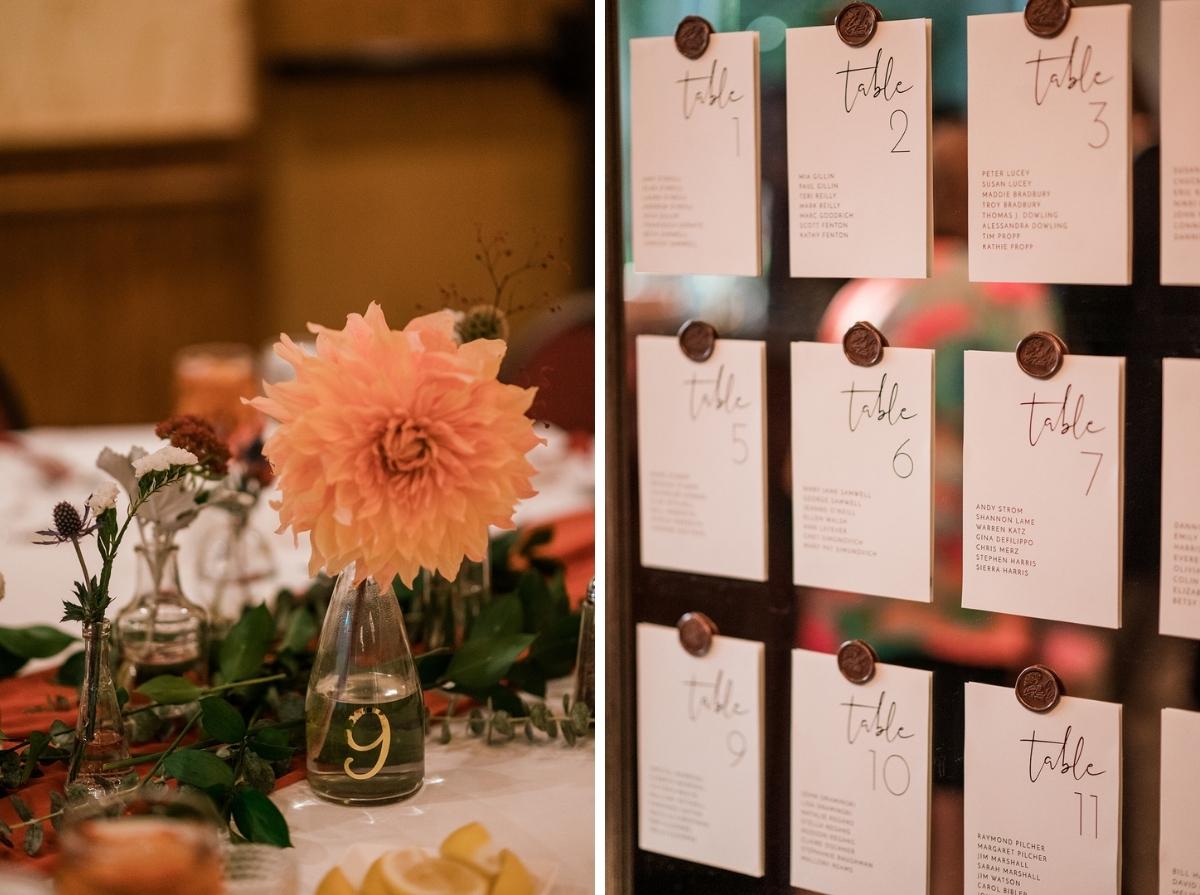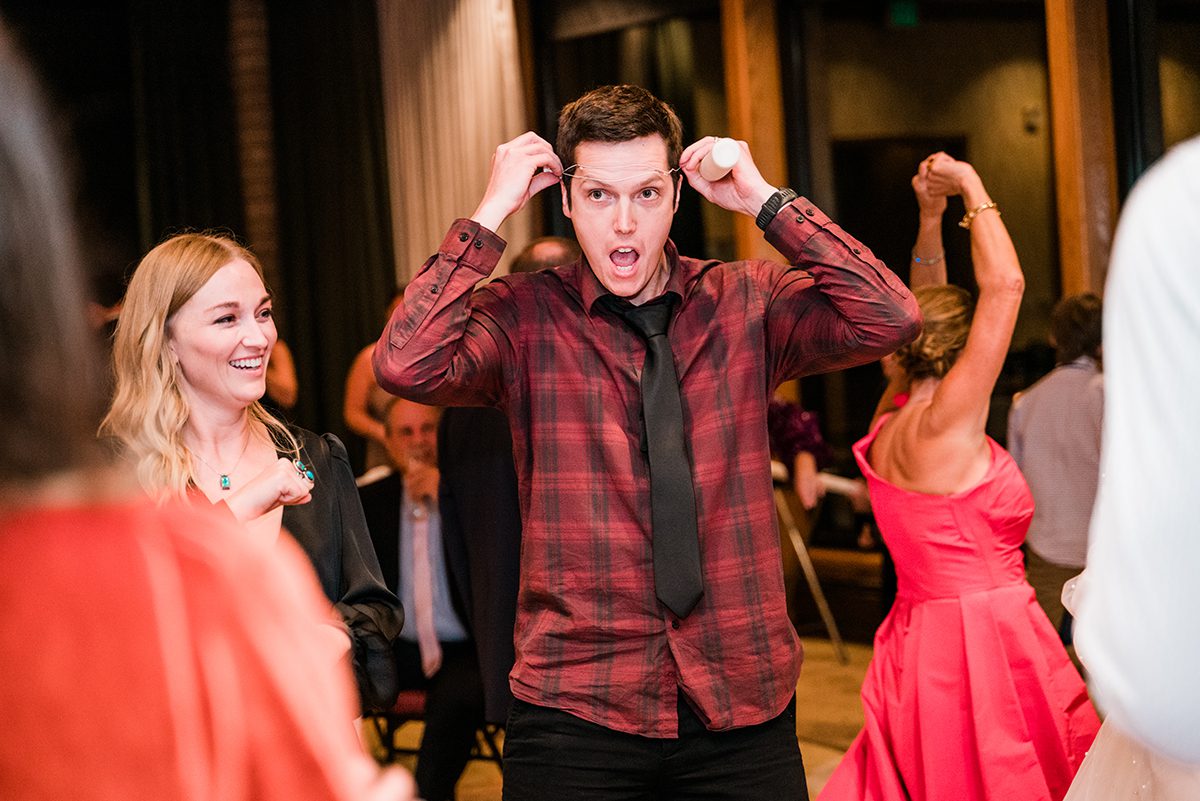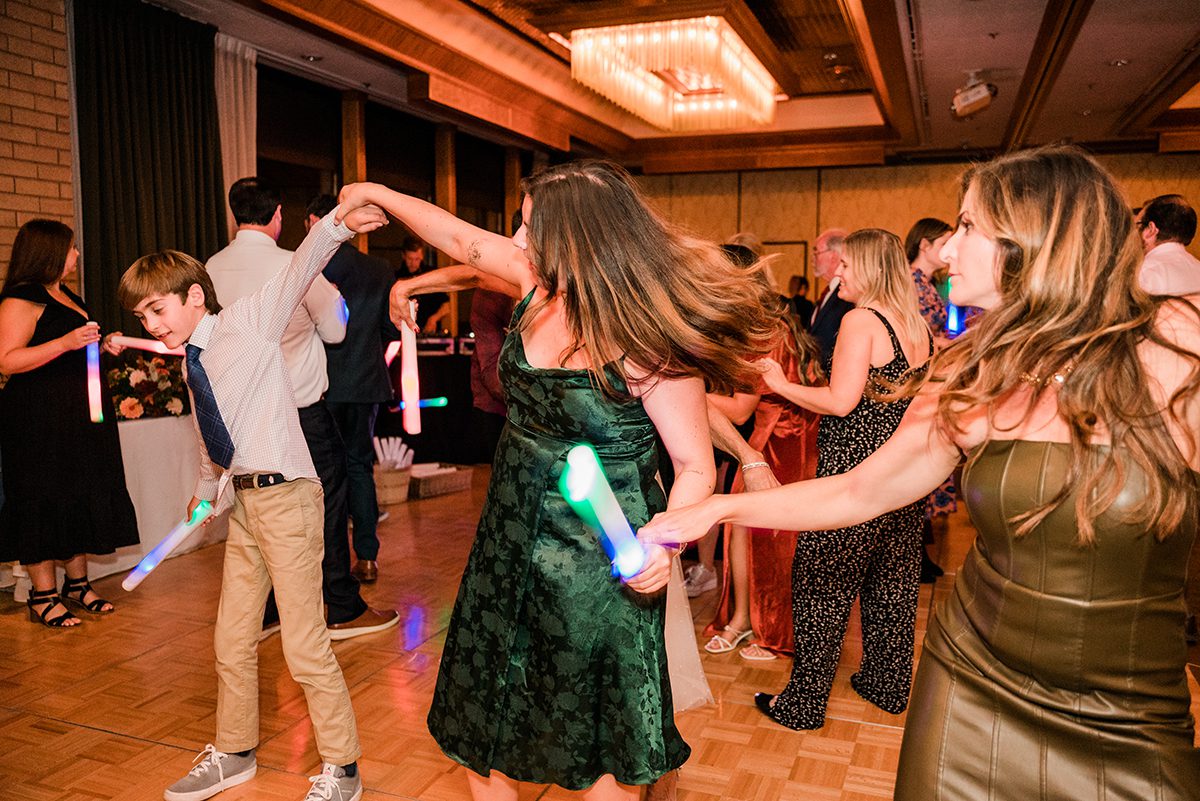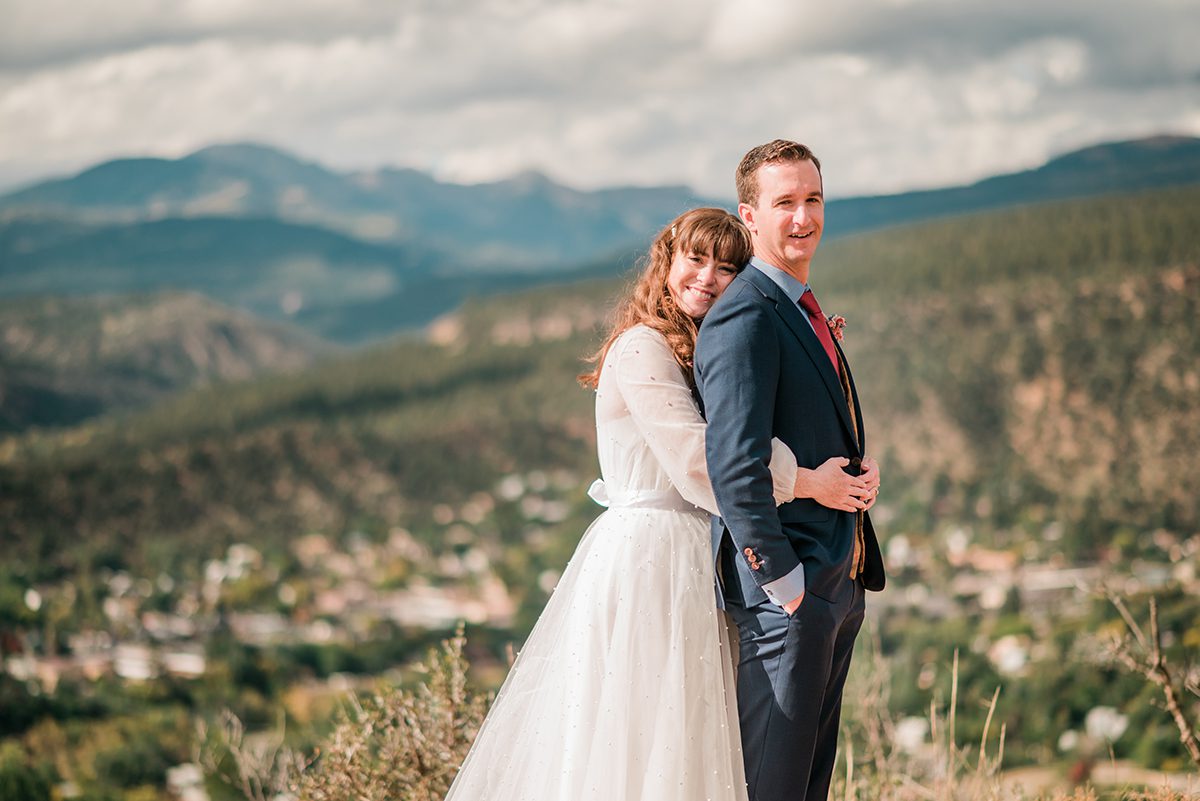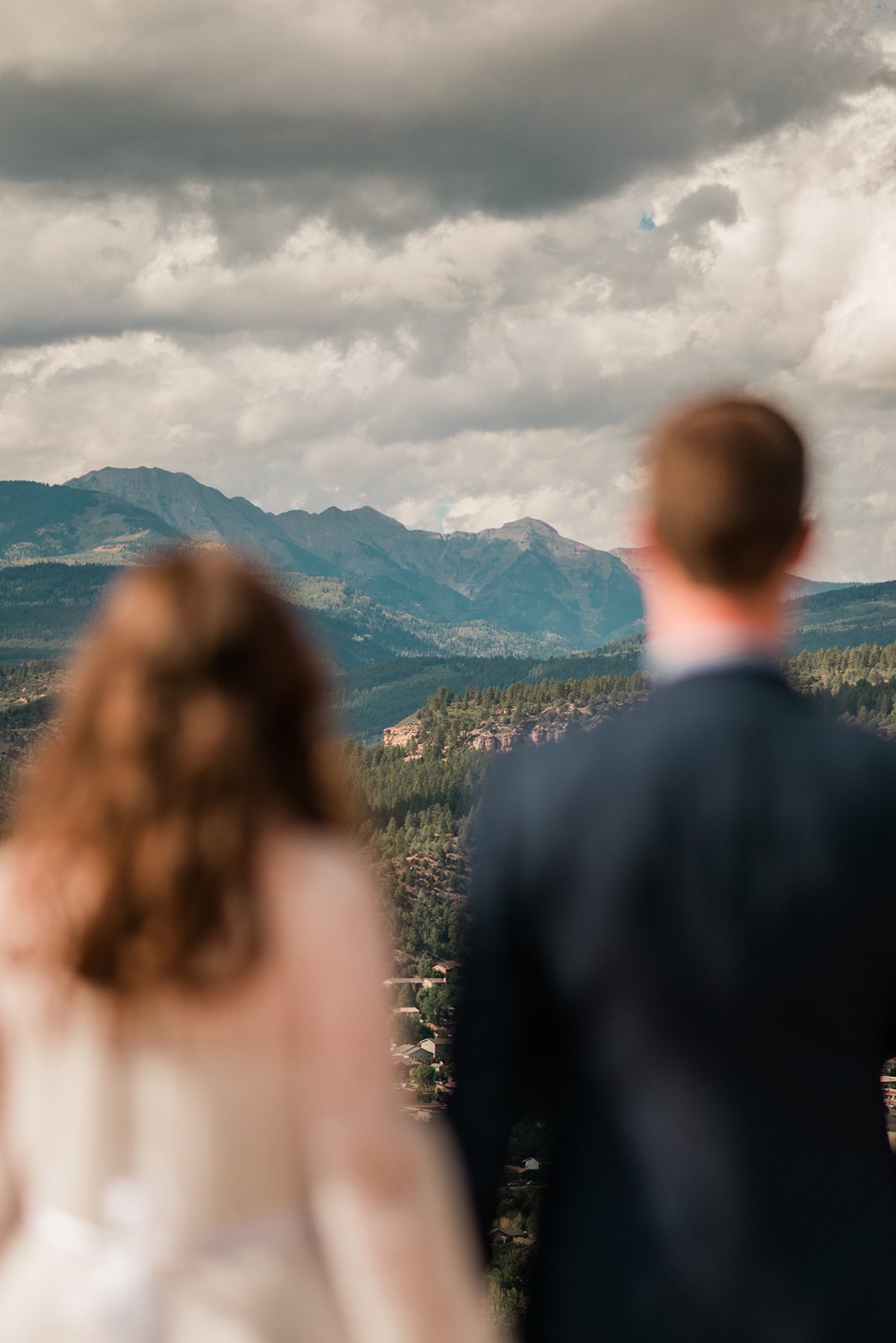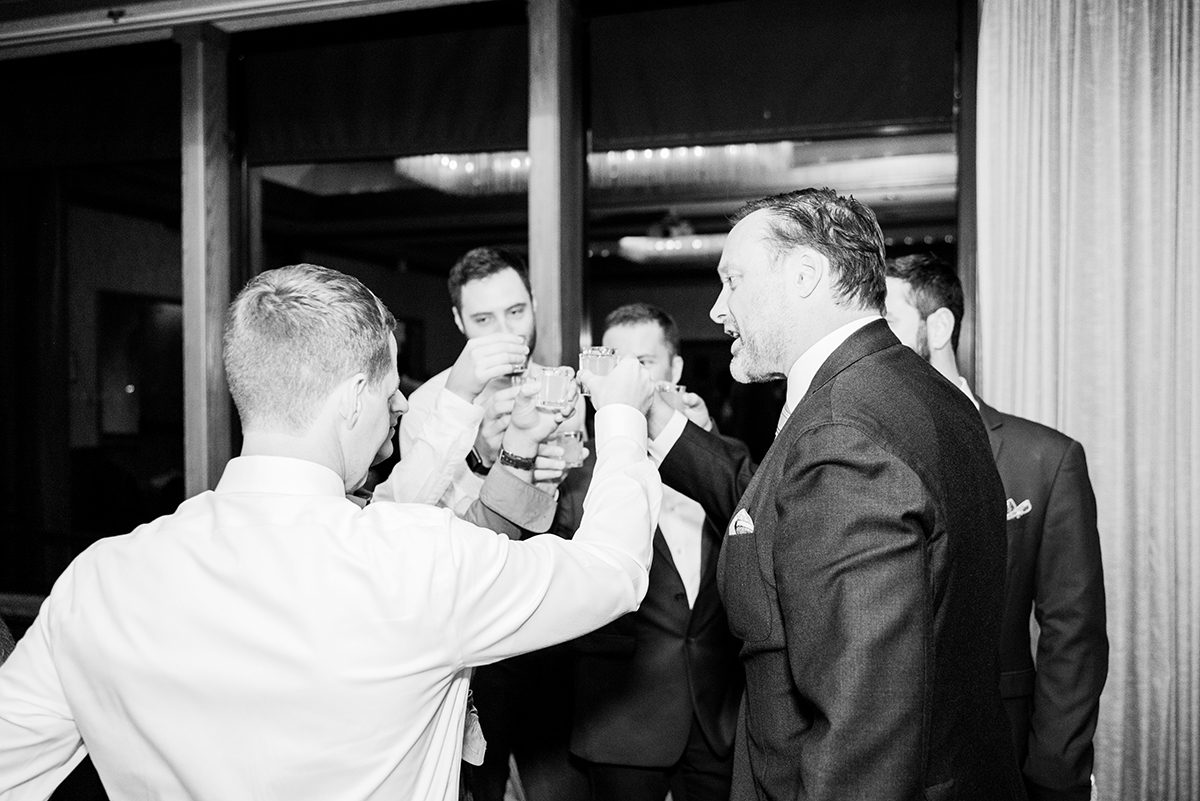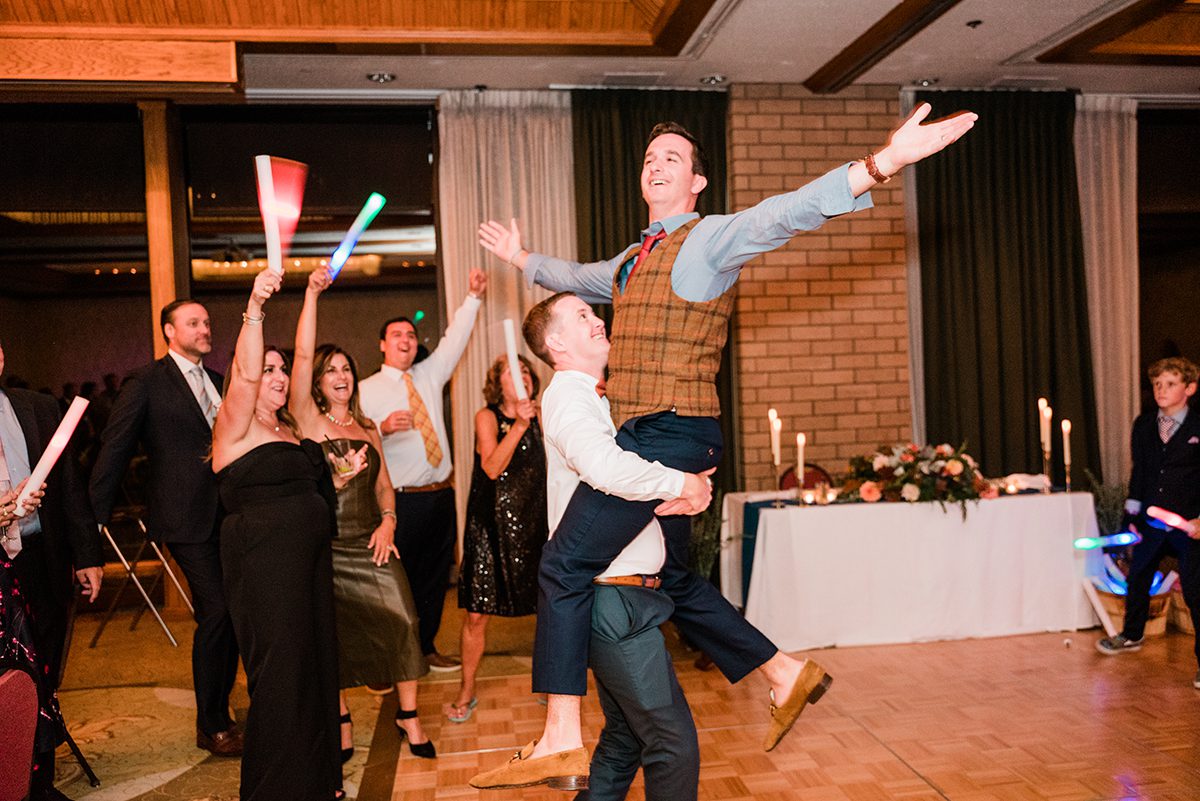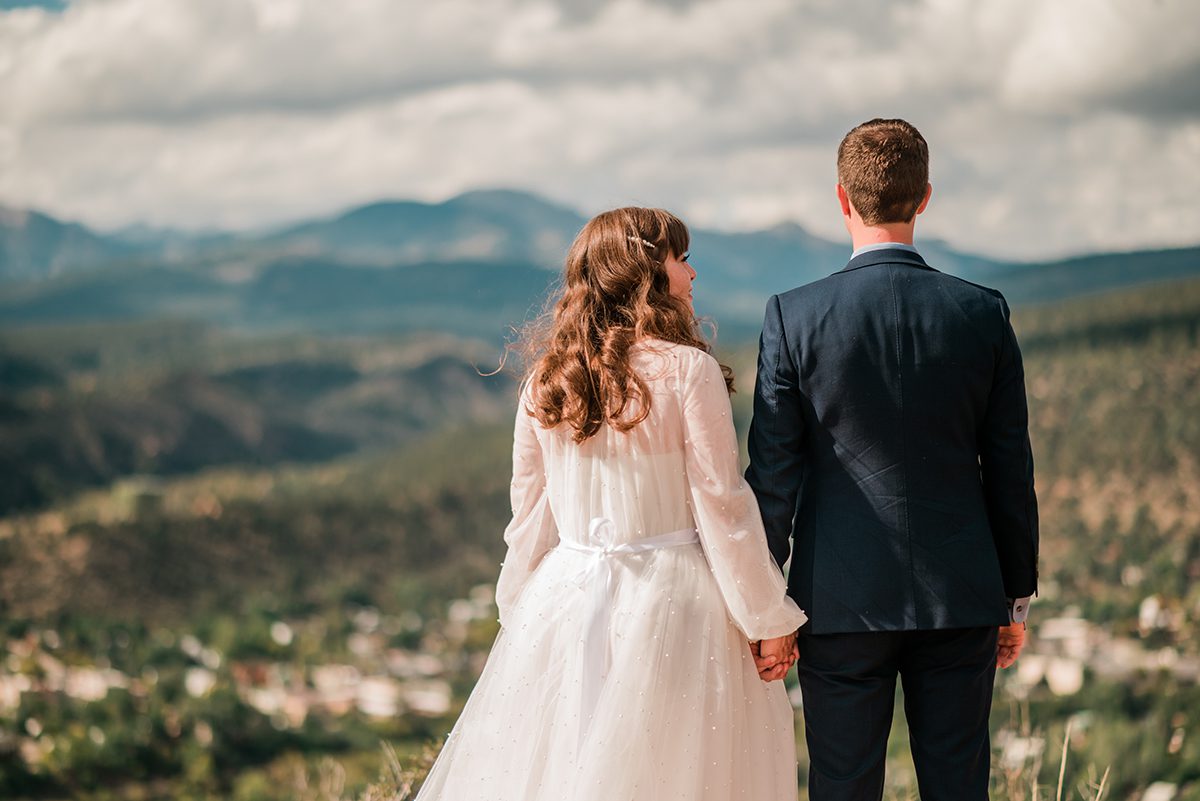 Wedding Vendors:
Venues: River Bend Ranch and Doubletree Hotel
Hair/Makeup Artists: Hair Fusion
Wedding Dress Shop: The Perfect Dress
Tux Shop: Tailor Cooperative
Bridesmaids' Dresses: Baltic born
Cake Designer: Blue Sky Baking Co
Catering: Doubletree
Shoes: David's Bridal, Vans, Gucci
DJ: Stephen Sellers
Rings: Diamond Reserve
Earrings: Kendra Scott
Stationery: Paper Vow
Transportation: Mild to Wild and Buckhorn Limo