Regarding getting married away from home at an incredible location with just a small group of important people, Misty had this to say: "Just do it the way you want to do it. Everyone was way more understanding than we thought!" I think this was the pinnacle of their elopement at Dead Horse Point, and exactly how all weddings should be! The focus should be starting the rest of your life together, however you want to spend your wedding day. I promise people are more understanding than you might be fearing.
Randall and Misty had to keep the group small due to the pandemic, but it was the perfect size for them. We started the afternoon's affairs with a first look near the expansive canyons of the state park, which were lightly draped in snow. They were looking forward to finally seeing each other for the first time on their wedding day. There really is something special about that moment when all your planning is done, the day is finally here, and you see the person you're about to marry!
After we had fun doing some group photos and combinations of all their loved ones, the two snuck off to share their private vows with just the two of them. The canyons were their witness, keeping note of their promises forever. When they rejoined the group, everyone did shots of fireball for a unity moment, and they popped some Utah-on-a-Sunday "champagne" (sparkling grape juice lol) for toasts.
Once the festivities wound down, it was just Misty, Randall and myself for some sunset portraits, and boy did the views come through! Misty and Randall, thank you for sharing such a beautiful afternoon with me! Take a peek at some of my favorite moments from their elopement at Dead Horse Point: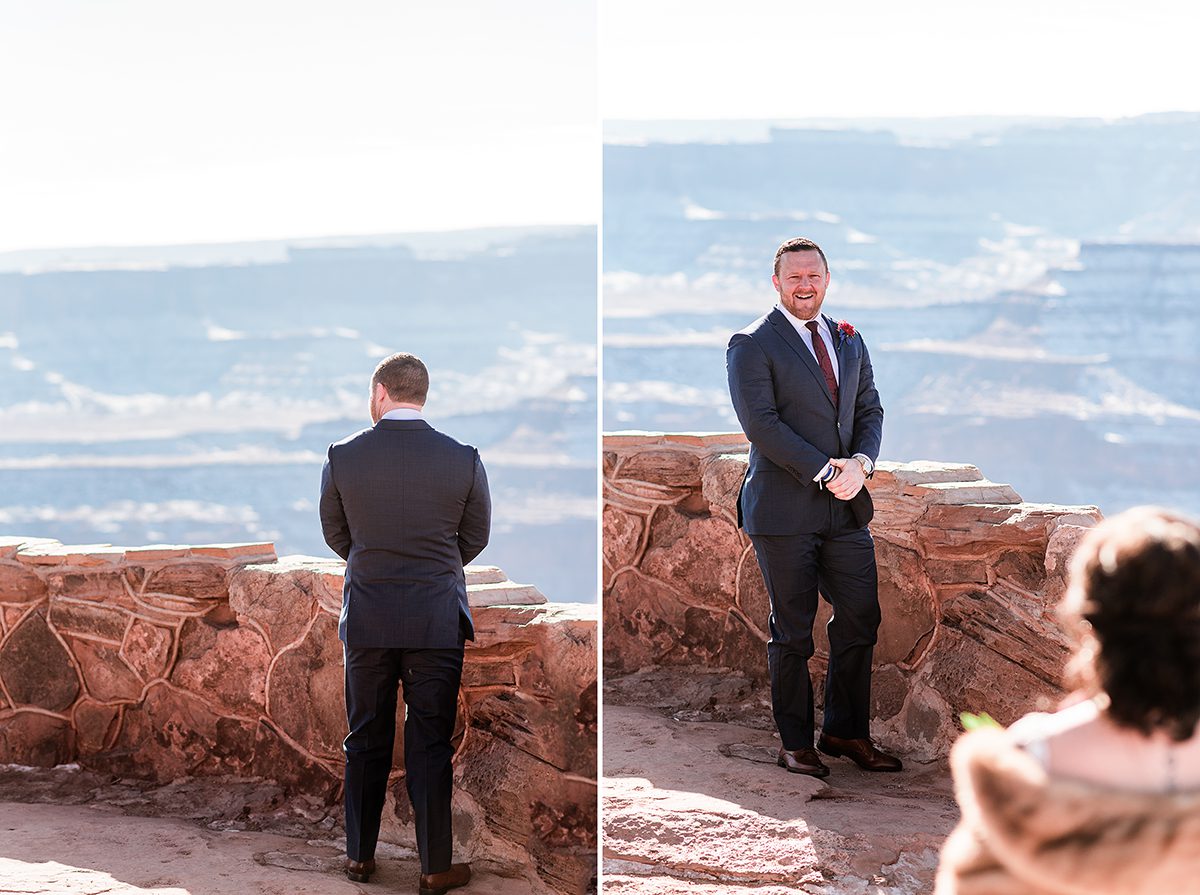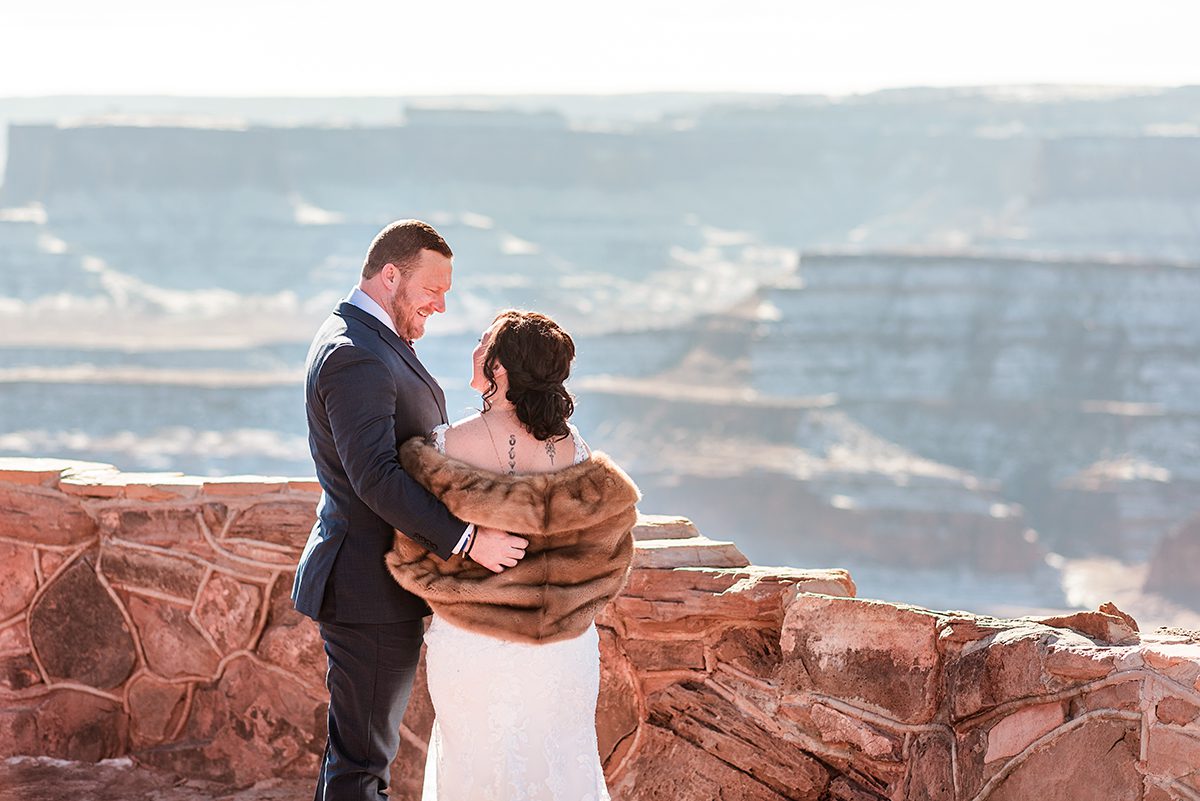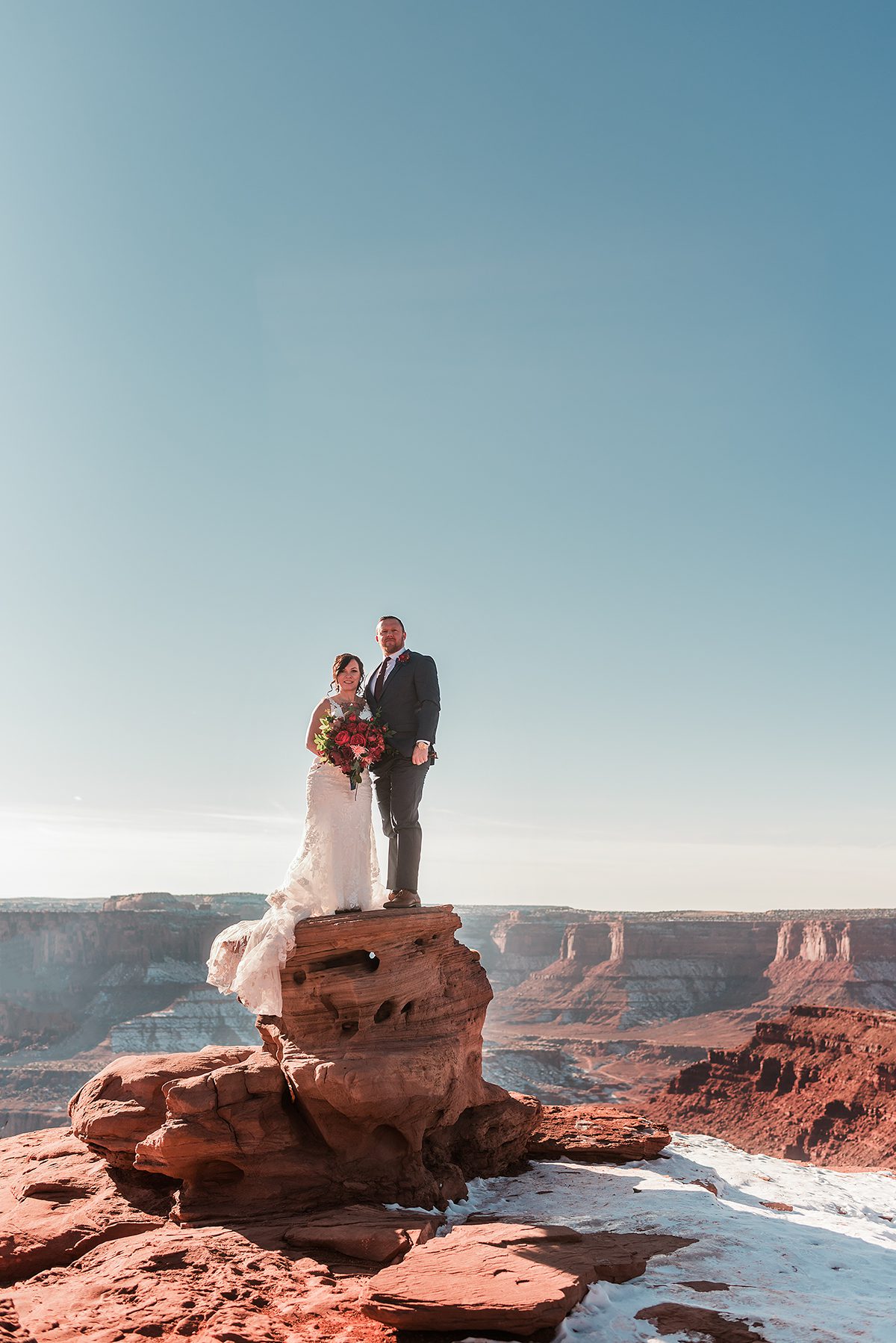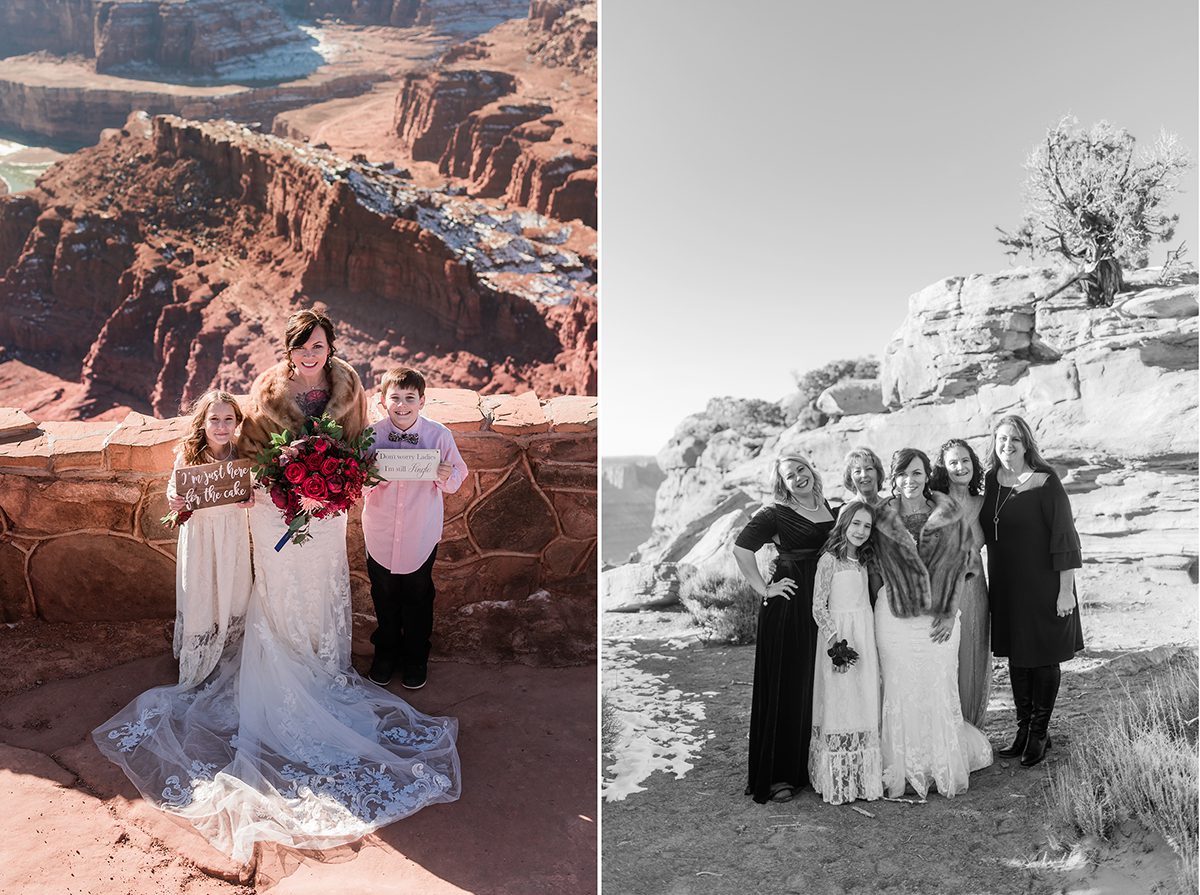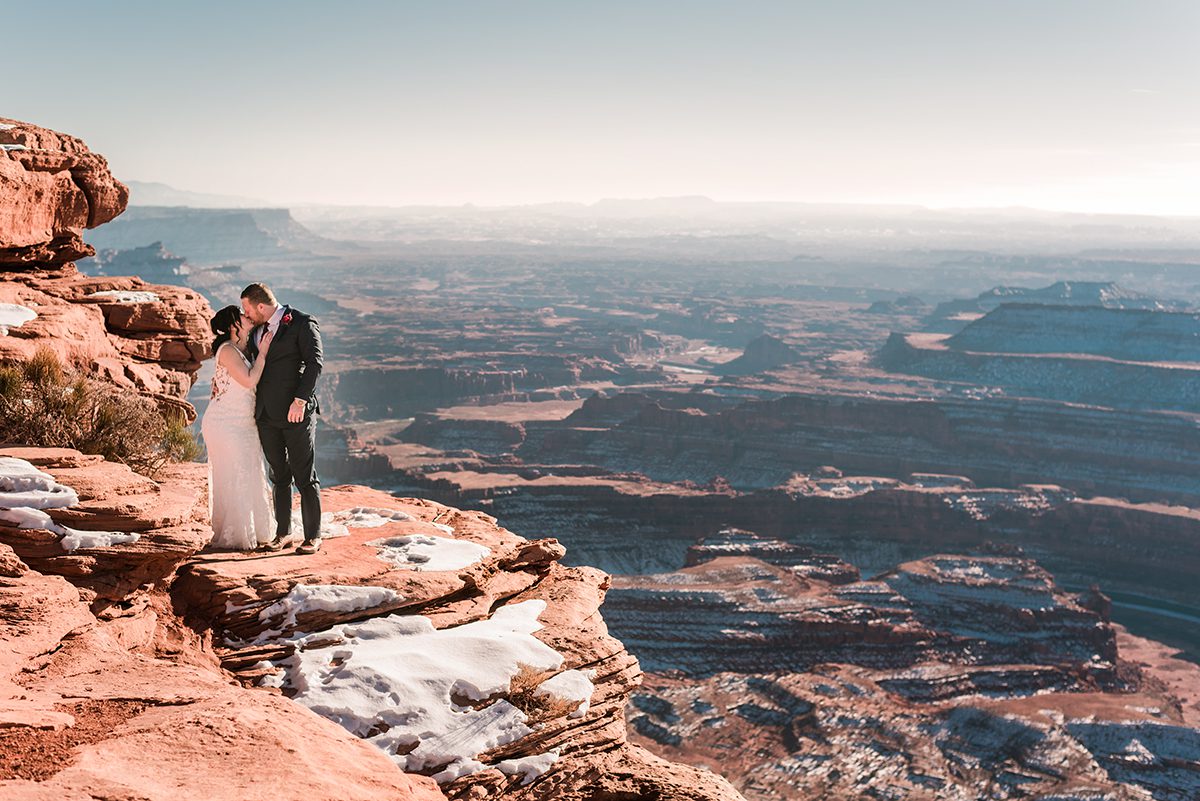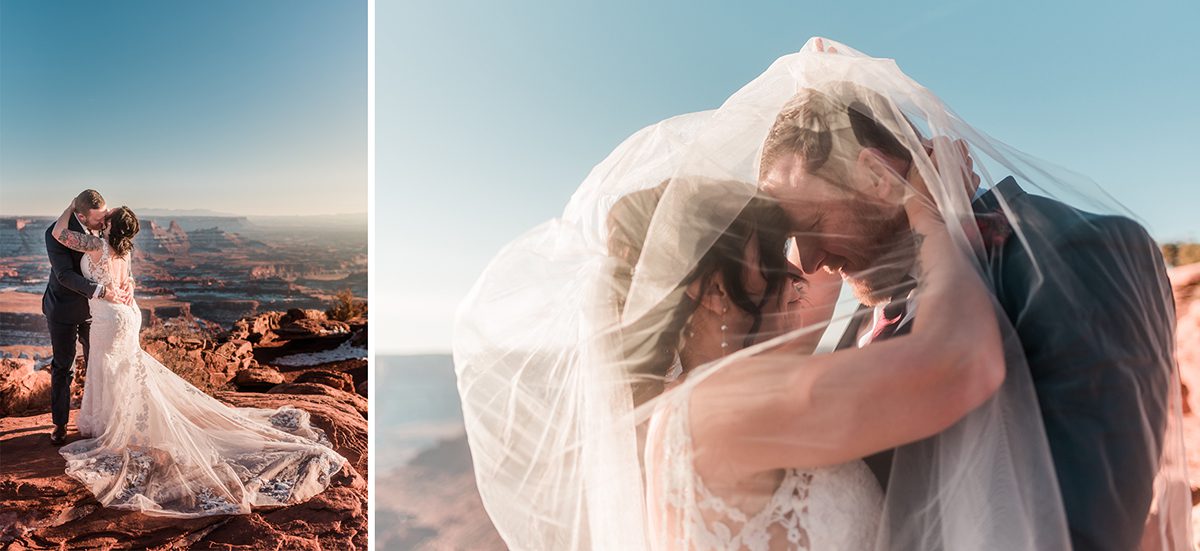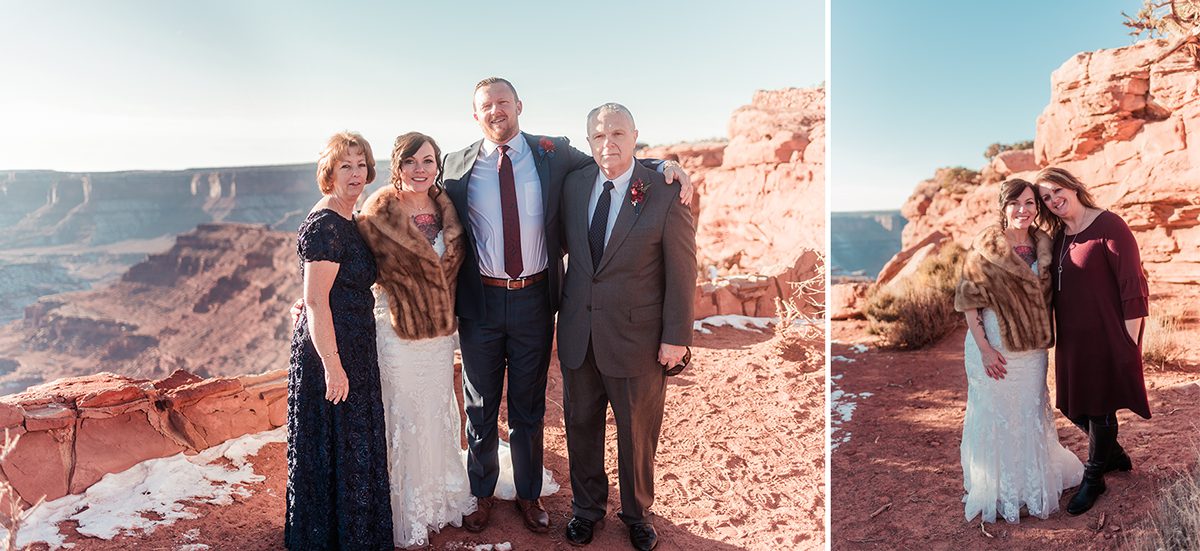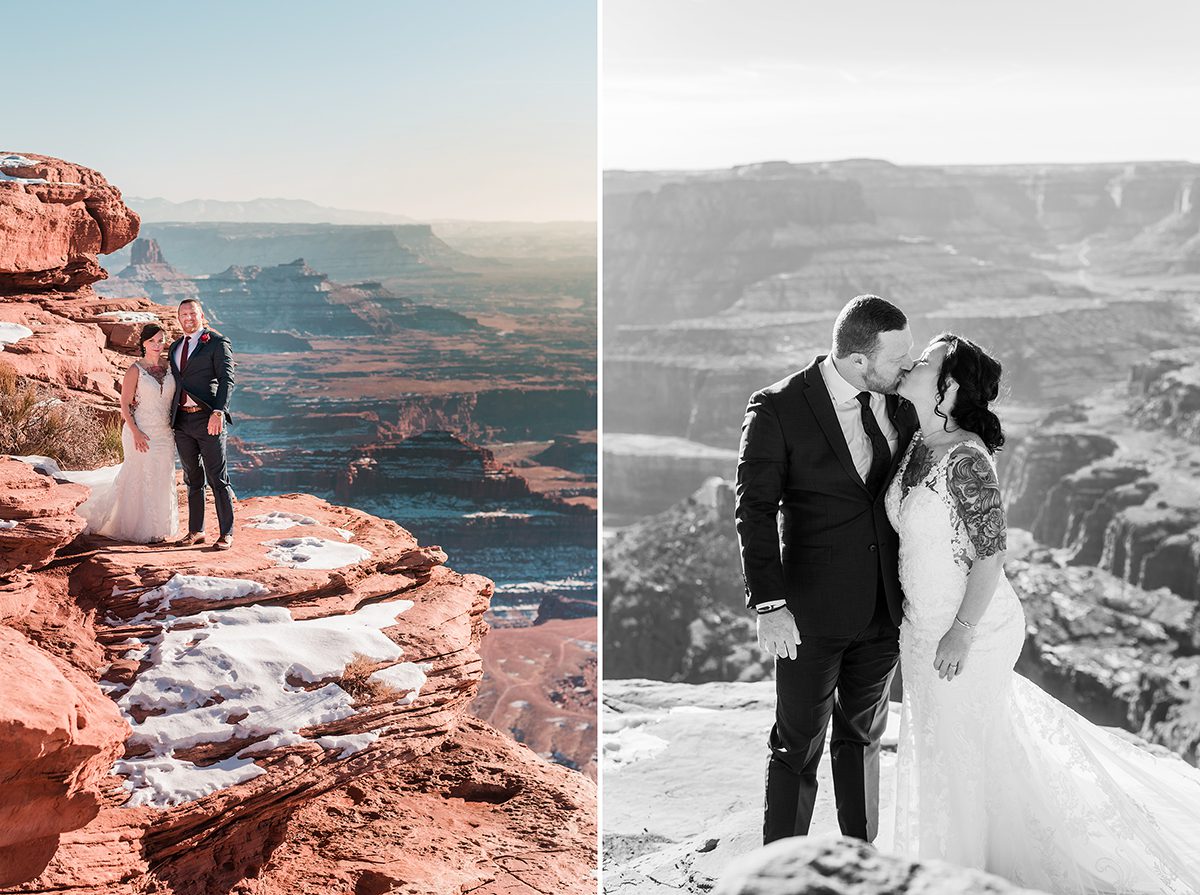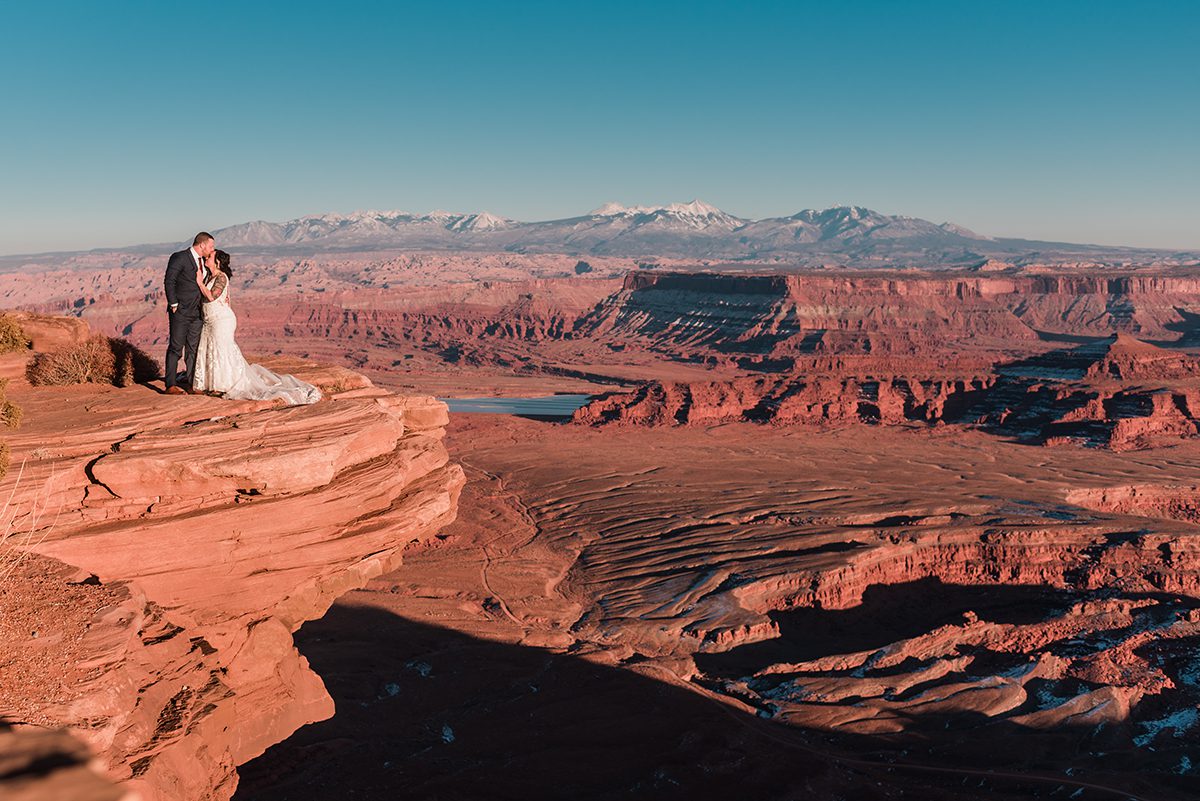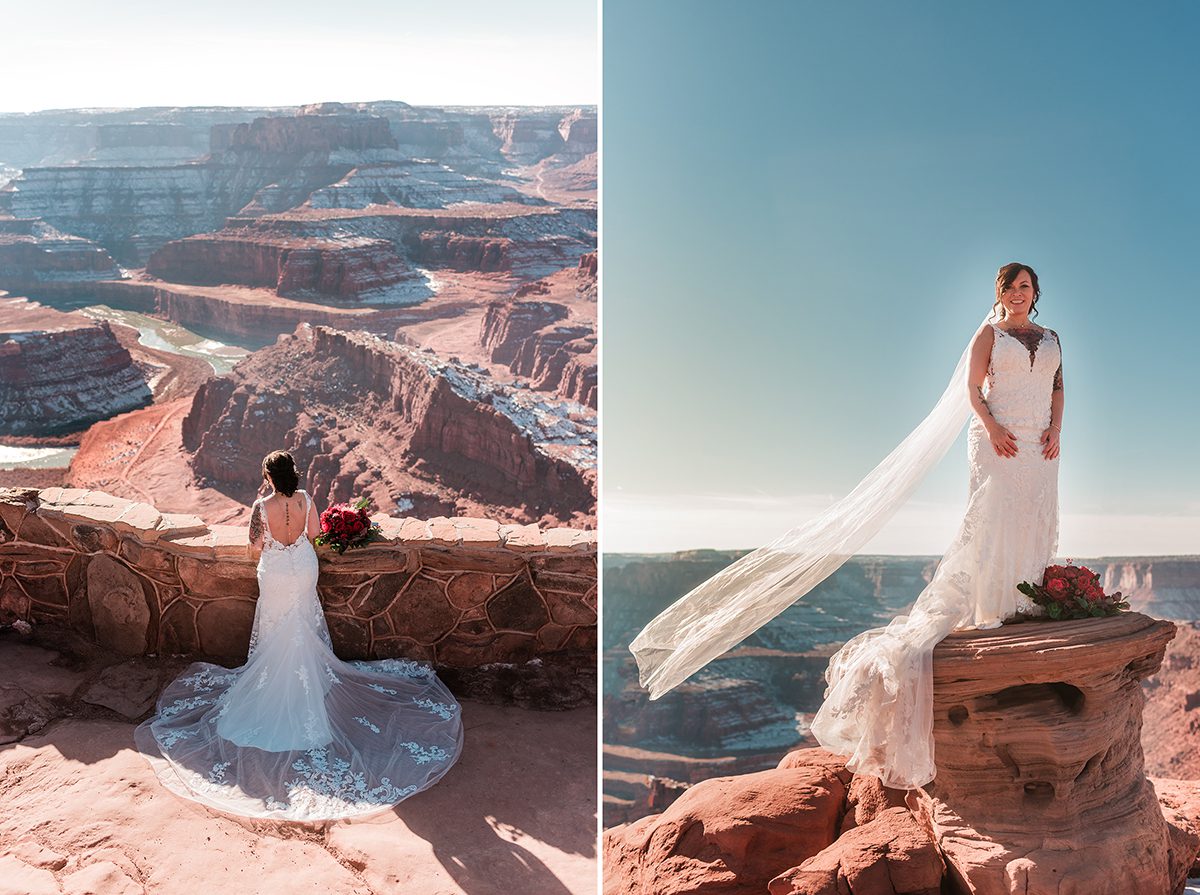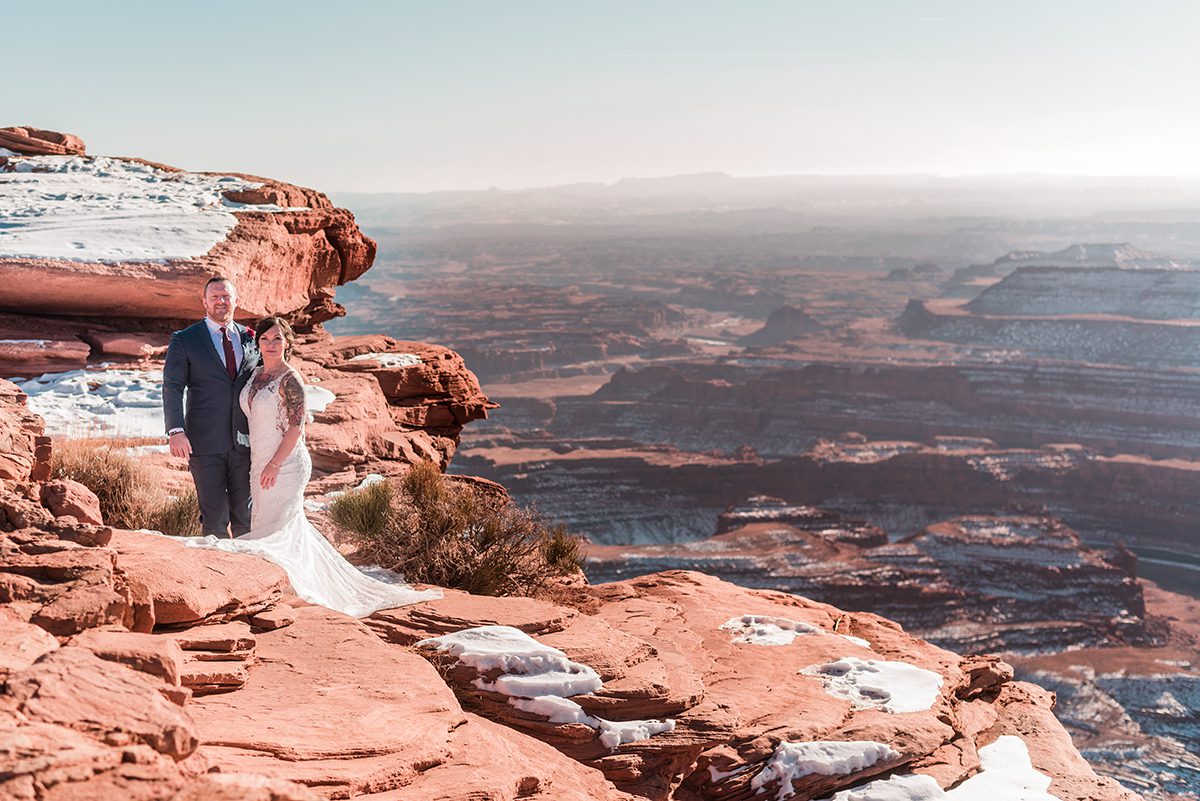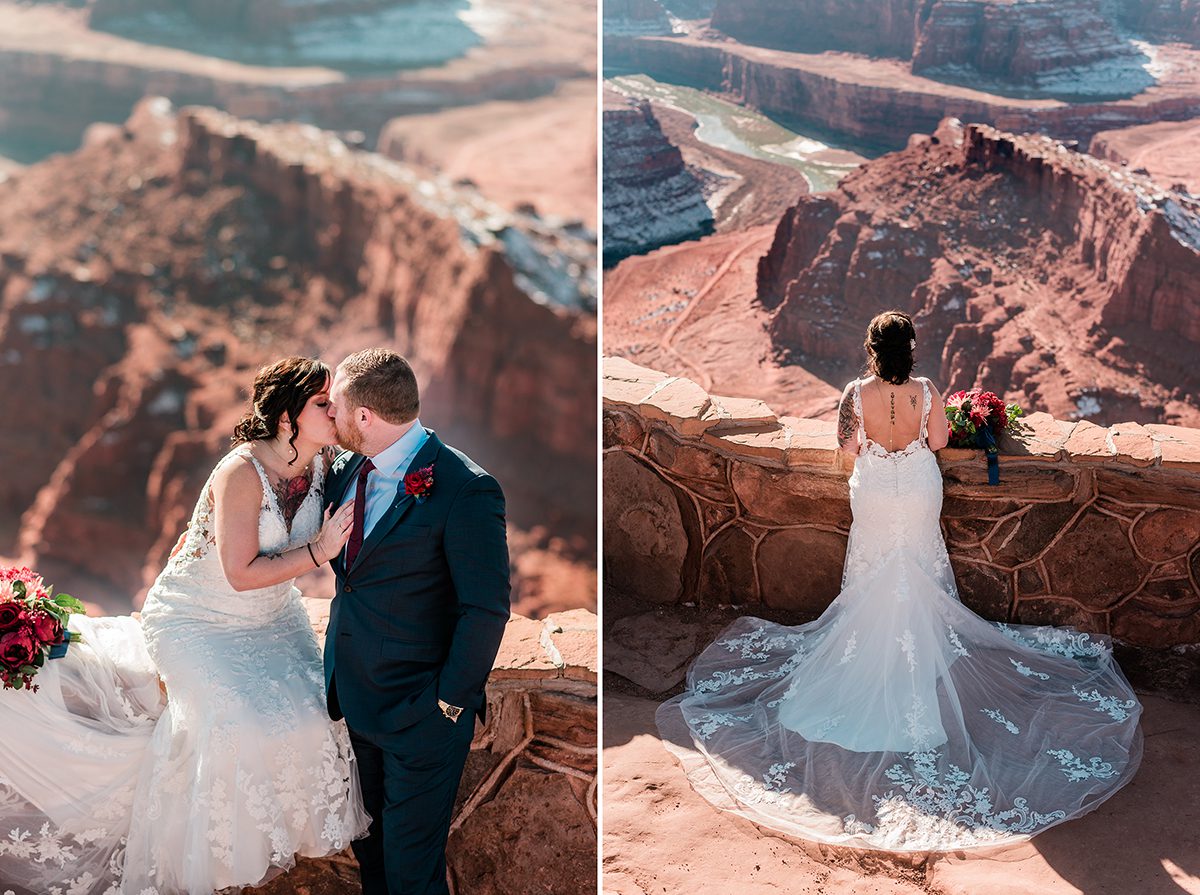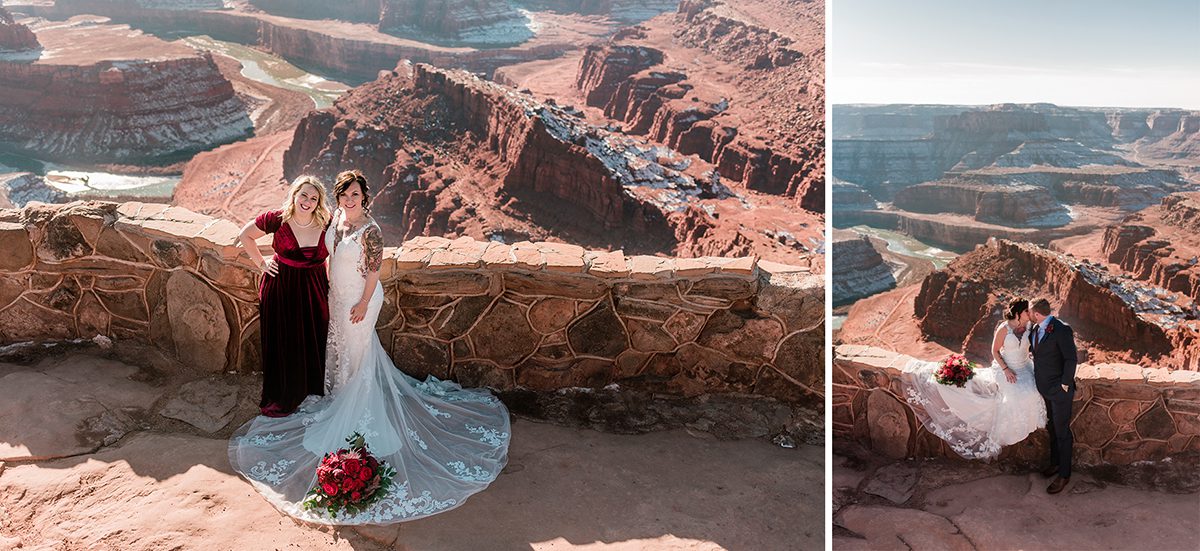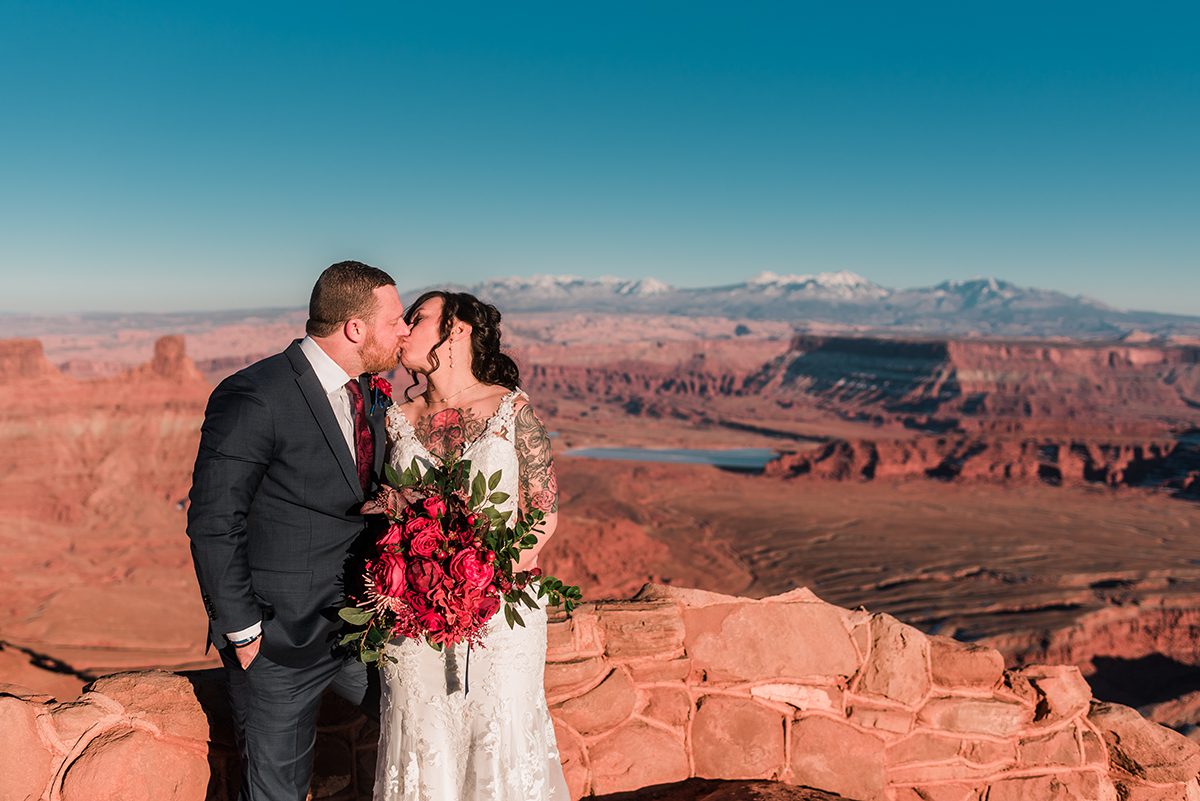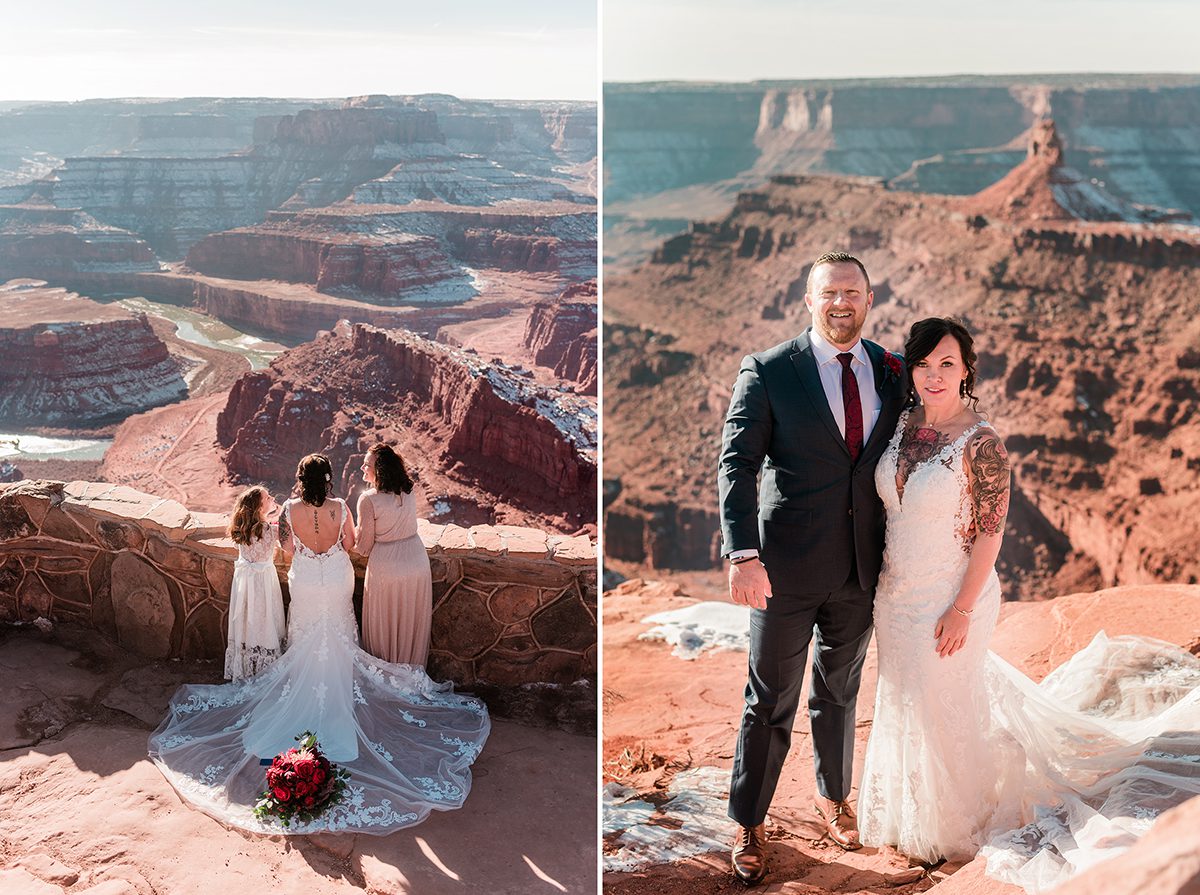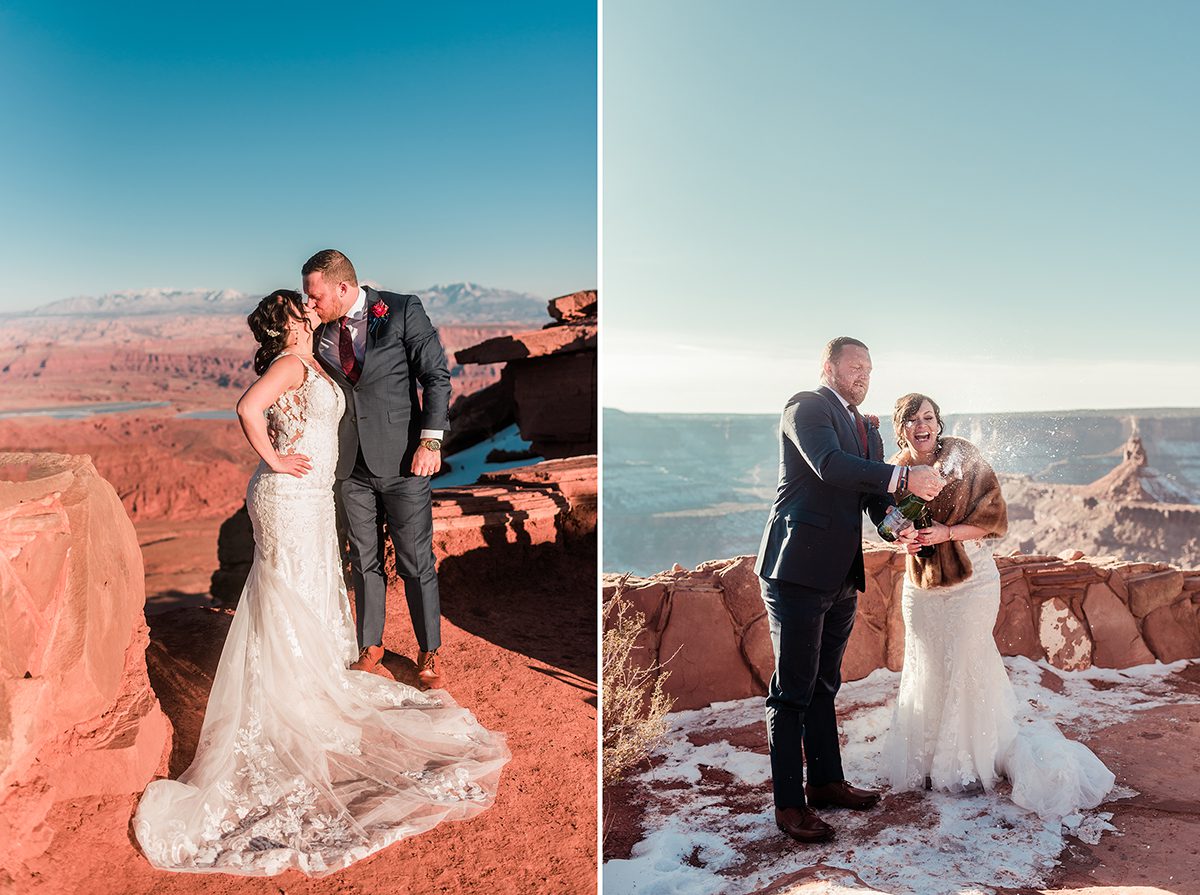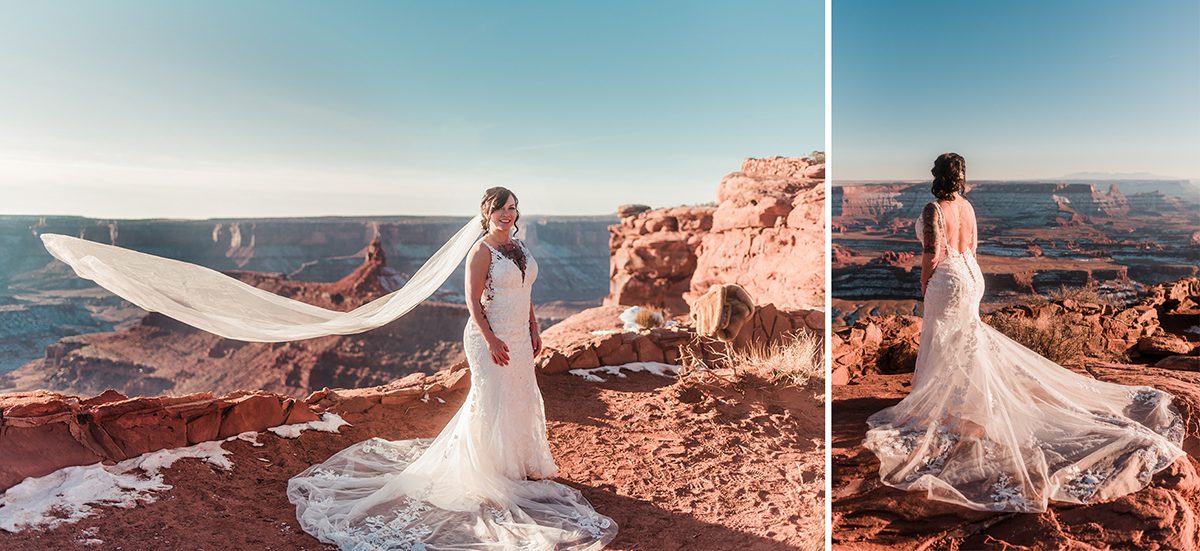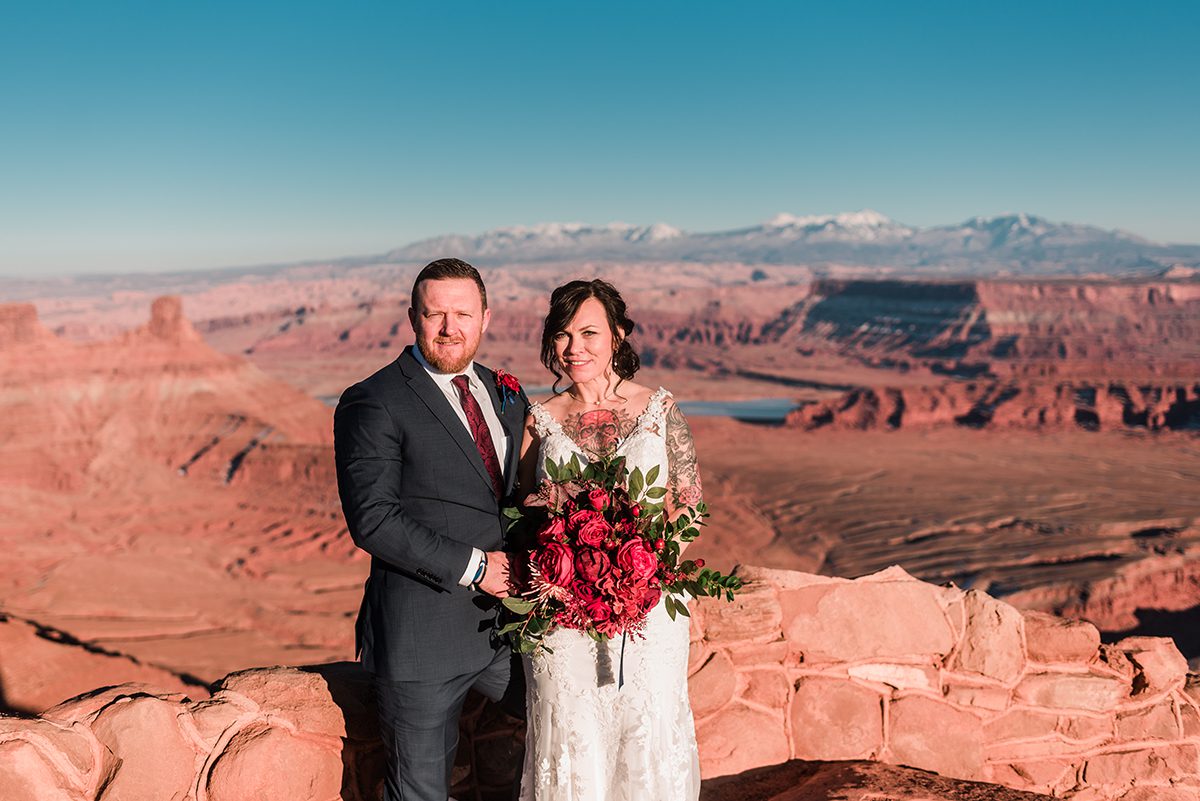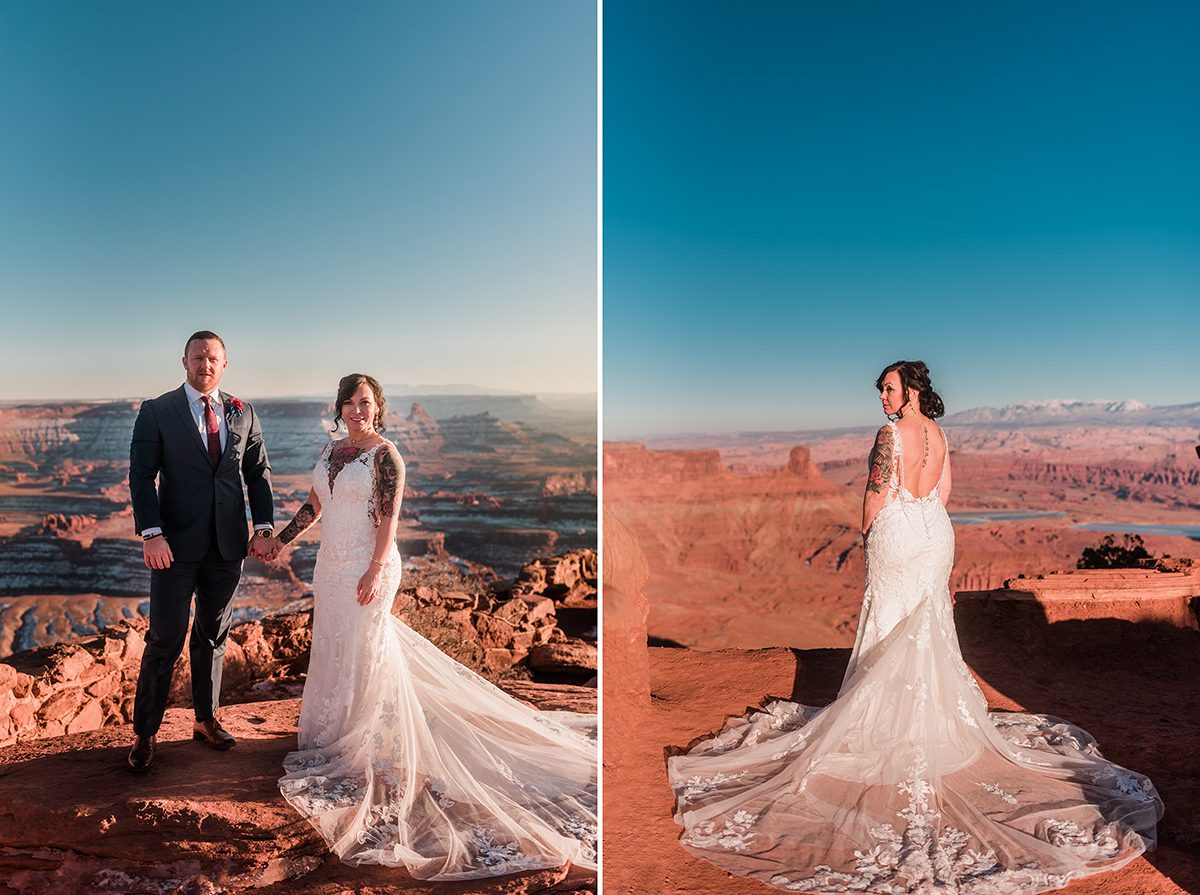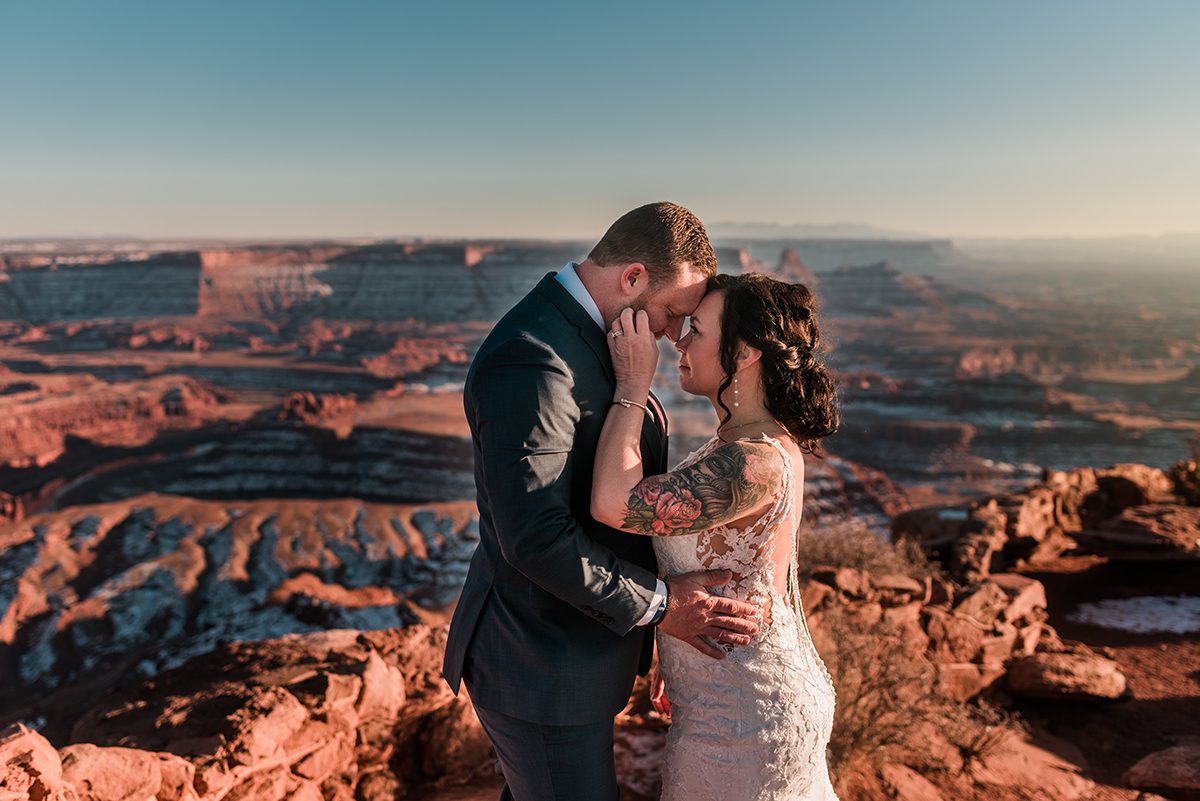 Vendors:
Dress Shop: Carolina Bridal
Dress Designer: Morilee by Madeline Gardner
Suit/Tux Shop: JosABanks
Florist: Ling's Moment
Rings: Diamonds Direct
Hair/Makeup Artist: Hair by Lindsey