When Morgan inquired with me about fall engagement photos at Maroon Bells I was so stoked! I've been to the bells in the summer plenty, but it would be my first trip with some fall colors peaking. We met outside the T-Lazy-7 Ranch up the road to caravan into the area together as it was their first visit to Maroon Bells. Morgan told me she knew she wanted to do their engagement photos here, and had researched what the best fall time was to come. I'd say she nailed it!
We ended up with the best blend of both worlds – awesome fall colors and a few patches of aspens that still had their summer greens going. Morgan and Nick picked the perfect fall outfits too! This session really kicked off all my autumn shoots, and I have to say it was incredible. As we explored the area, the two told me about how they met on a dating app, and how Nick had actually stood her up on the first date! Luckily Morgan gave him a second chance, and the rest is history. The two both work in healthcare, and have been super busy this year with the pandemic, so it was fun to give them photos from their time away in Aspen! Healthcare workers are saints, especially this year. Speaking of 2020, with the smoke from the wildfires out west it was a little tricky getting the iconic shots of the bells, but I think we managed pretty well!
At the end of the evening, we spotted a moose on the road out too! That was the second moose I've ever seen in the wild and I was so stoked. Nick and Morgan, thank you for such an incredible evening! Here are some of my favorites from their fall engagement photos at Maroon Bells: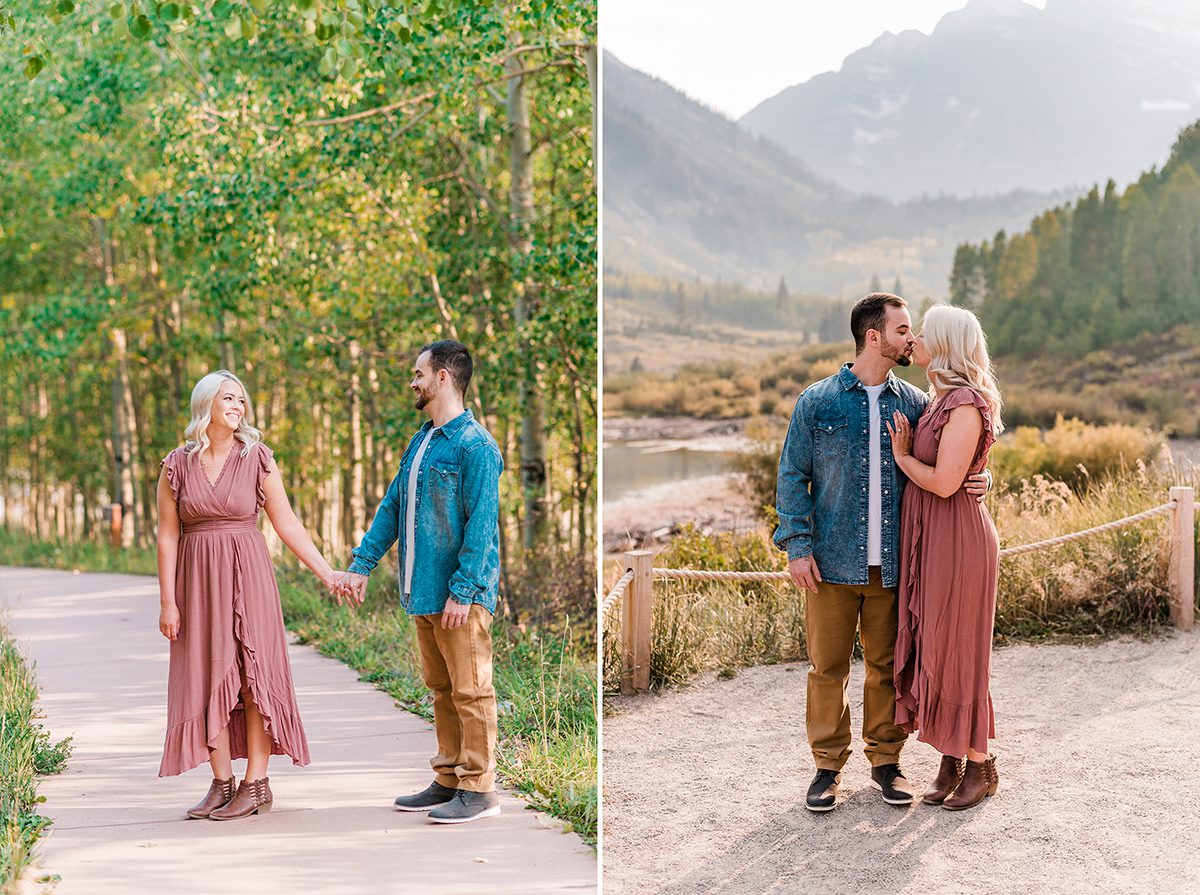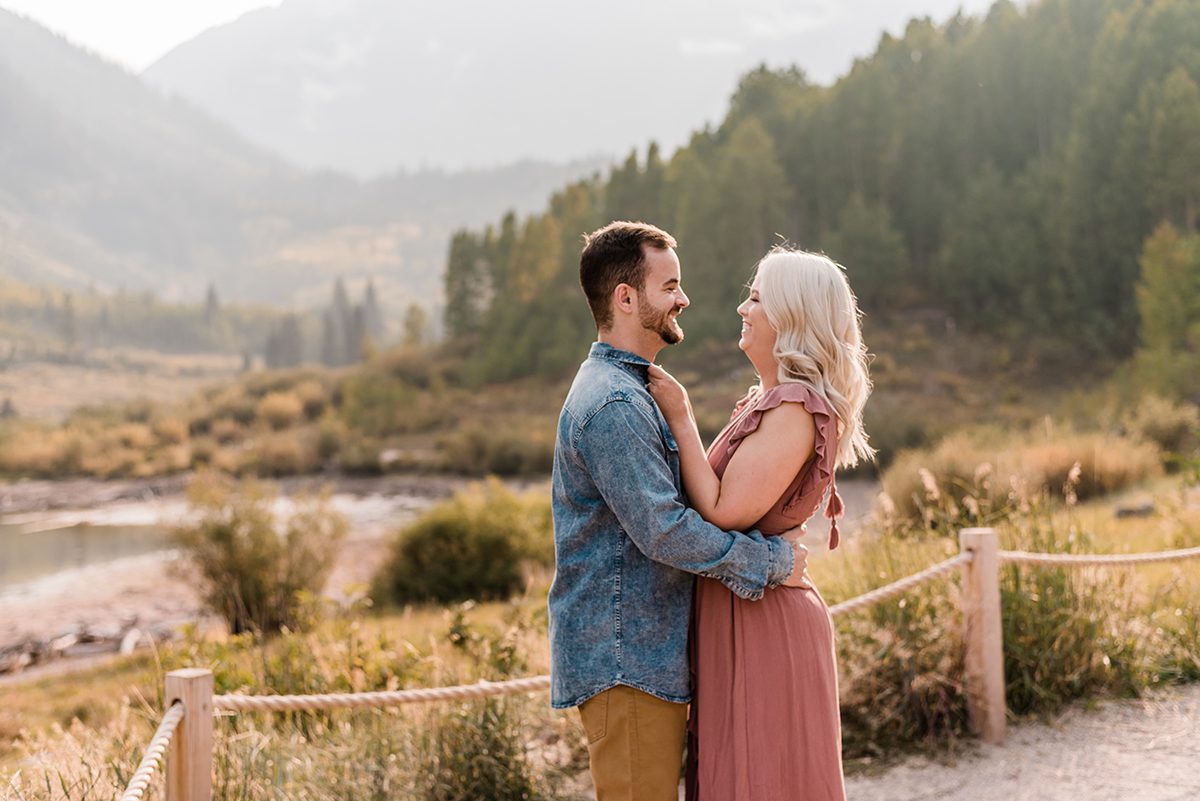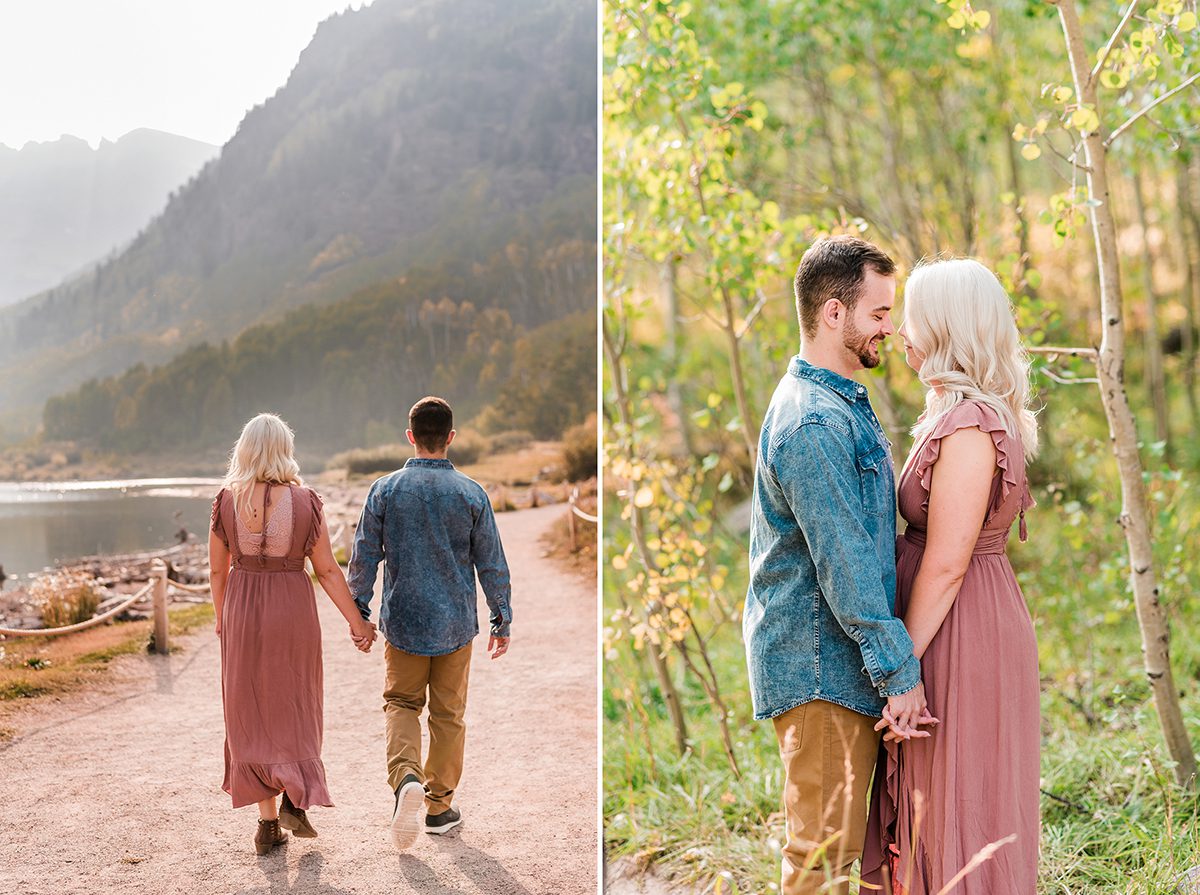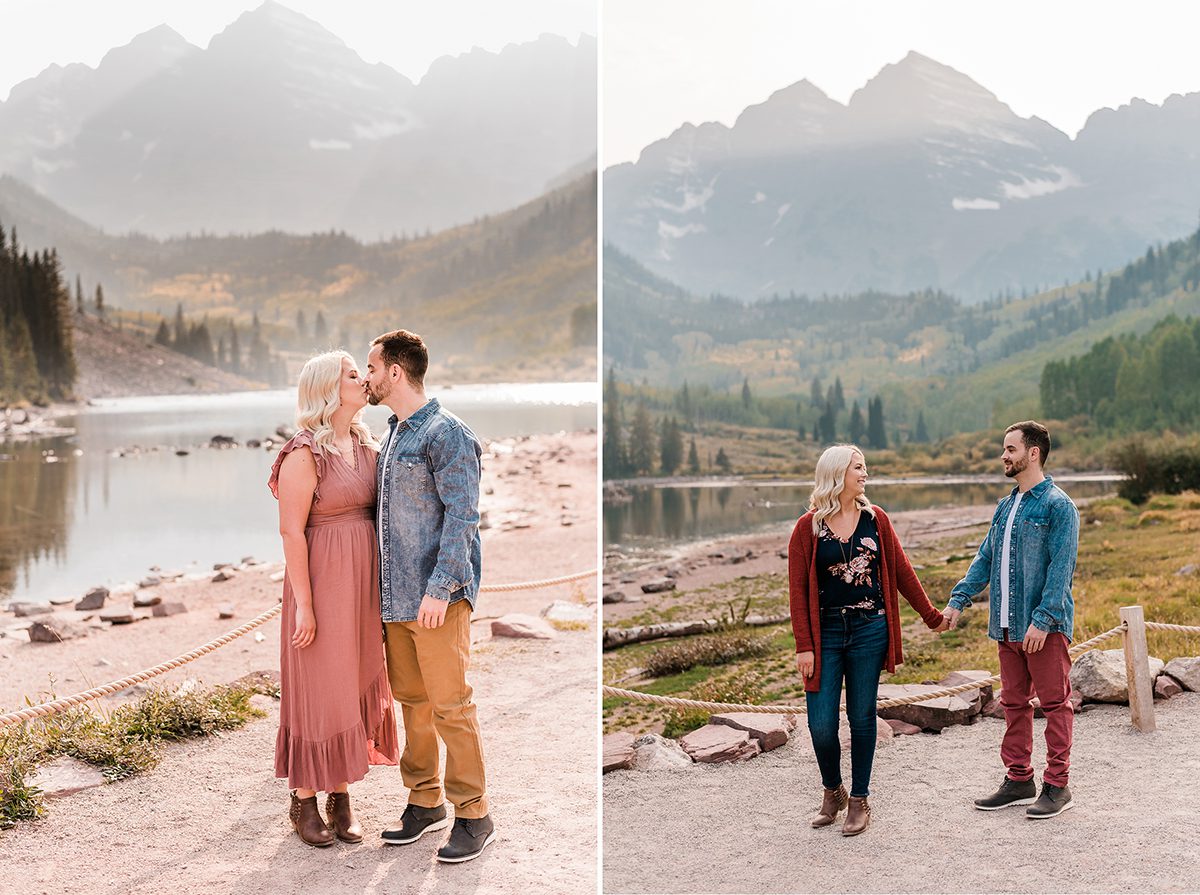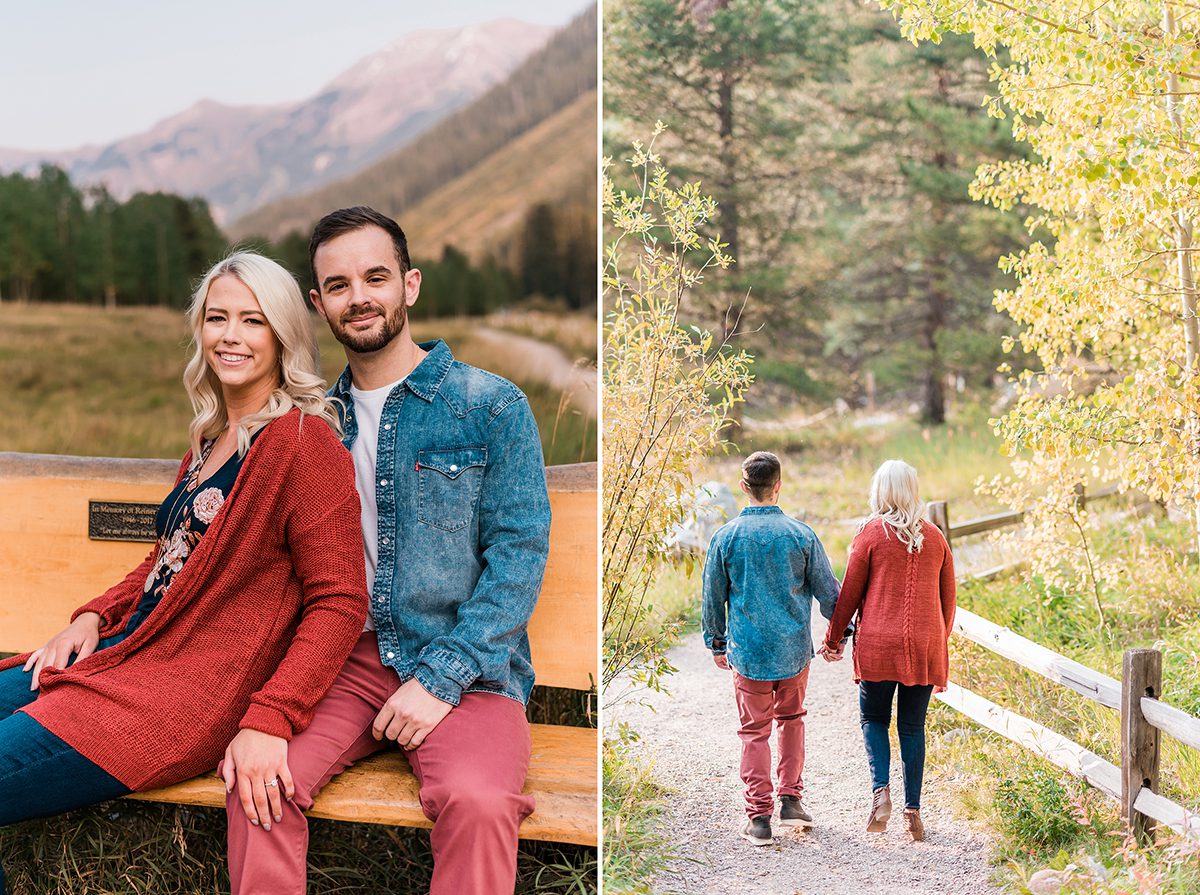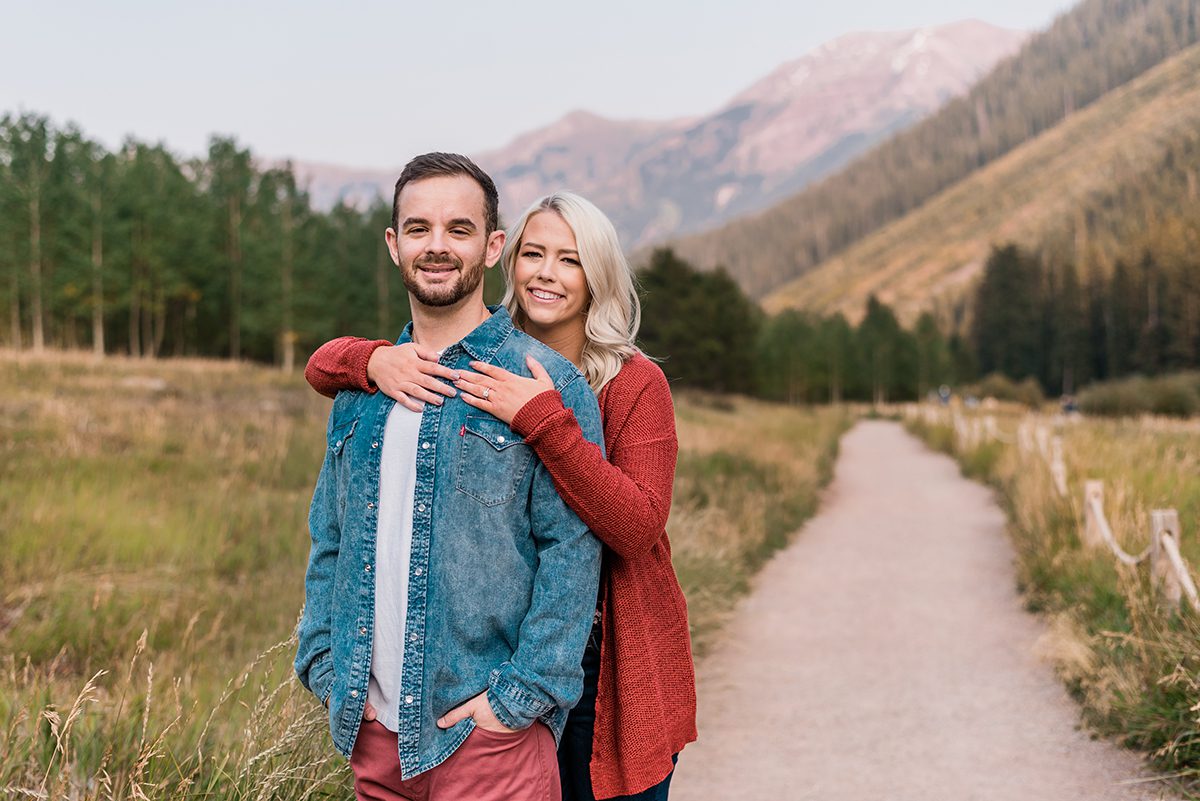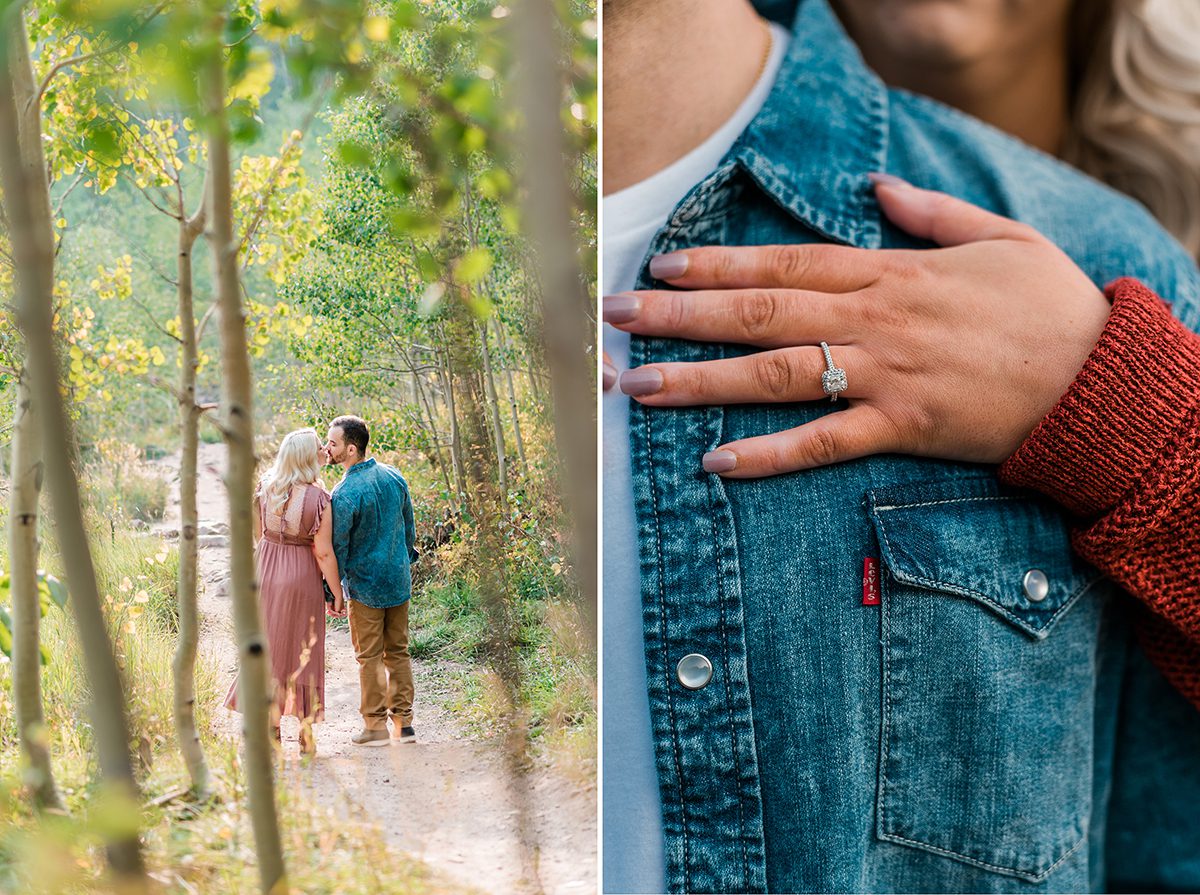 Ready to book your own engagement photo adventure? Click here for more info!