There are a number of local wedding venues in the Grand Junction area that don't include a getting ready space, or might not have the ideal space/size for your needs. To solve that problem, a lot of couples I work with book an Airbnb for getting ready on the wedding day! It can be overwhelming to browse available spaces online, so today I'll be walking you through my photographer perspective of what to look for in an Airbnb for getting ready on your wedding day!
Space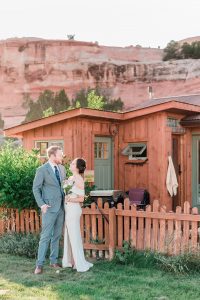 One of the biggest concerns with a getting ready space is exactly that: how much space will you have? Bear in mind that your dresses and tuxes alone can take up quite a bit of room. Will you need the Airbnb for your wedding party or family to sleep in the night before? How many bedrooms are there? Make sure there are enough outlets for curling irons and room for mirrors if you'll be doing your hair and makeup in the home too!
Light
As a photographer, having good light in your space is such a game changer. Makeup artists love good natural light too, in my experience! Look for a rental with plenty of windows and light curtains. Having a big open space for getting ready photos helps too, in case we need to put up a flash. It makes your photos look more well-lit and airy to not all be cramped in a small room (and it's nicer for your wedding party too!) 
Character and Style
One of the great things about Airbnb rentals is how much character and style you can find in your options. For instance, here in Palisade (a place I often shoot getting ready at Airbnbs) there are cute bungalows right downtown, big beautiful farmhouses on a peach orchard or next to a vineyard, and old historic lofts at a local winery. It can be a great added bonus to try to match the feel of your wedding to the style of your getting ready rental home, and with Airbnb it can be totally possible!
Clean and Open
Sometimes with character and style comes kitsch and clutter. Be sure to select an Airbnb that looks clean, minimalistic and has plenty of open space. You won't want everyone tripping over each other all morning. Plus you'll all have way more bags and hairspray and eyeshadow palettes than you expect! Trust me – starting with minimalism is the best way to go.
Vicinity & Rules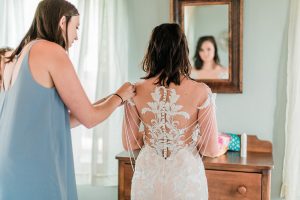 Last, but still very important, is vicinity and the rules. You should make sure with the map tool on Airbnb that the rental you are booking is near to your wedding venue if possible! This is such a huge help to keep your timelines on track, and cut down on the amount of coverage you need on the wedding day too. And finally, it can be a nice gesture to make sure with your host that it is an acceptable use of their space for you to have your wedding party all there to get ready (especially if you're a lot more people than might normally be at the rental!)
I hope this information for what to look for in an Airbnb for getting ready on your wedding day helps you narrow down your search! There are so many great spaces to choose from.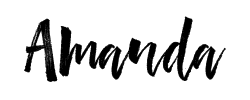 Browse local Airbnbs:
Disclaimer: As an Airbnb associate, I receive some compensation when you book through my link.