Alyse and Nate knew they wanted a Colorado wedding, even having moved away from the state since they met freshman year of college at Colorado School of Mines. The mountains still feel like home to them! At Colorado School of Mines, they were both in the traditional dorms and when their floors did activities together they bonded. Alyse and Nate ended up in the same friend group and their friendship turned into being officially boyfriend and girlfriend the end of freshman year and they have been together ever since!
Nate proposed at the Colorado National Monument when they came back to Colorado for Memorial Day 2017. They drove out to the Monument to hike (Alyse had never been but Nate had). When they reached the end of the trail head, Nate proposed and totally surprised Alyse (she thought it would happen that summer but on a later trip). To add to the surprise, Nate's sister Hannah was hiding in the bushes on a nearby rock formation and was able to capture the proposal and take some cute pictures afterwards!
I asked them when they realized they were with "the one" and they told me, "We kept wanting to hang out and did long distance a few times (Austria, Texas, Tennessee, Arkansas) and it kept being worth all of the extra work." That's definitely a sign for sure!
It was fun to work with Alyse and Nate to come up with their plans for the day. They decided on an intimate Crested Butte wedding after seeing the beautiful vistas on my instagram, among other sources, and as my wedding season up there continued we nailed down some beautiful portrait spots! Alyse explained to me, "We wanted to get married somewhere in the mountains with a great view and some indoors/outdoors options. We liked that the Mountain Wedding Garden had a nice view, was in a cute mountain town, and was set up to have a fun party!"
We met up the day of the wedding at Snodgrass Trailhead in Crested Butte just the three of us for some time to create portraits of the two of them. From there we adventured up to the Umbrella Bar at Ten Peaks for the amazing views of the valley and the peak of Crested Butte!
Alyse's mom put together the most stunning bouquet for her, I couldn't resist snapping some details of it every chance I got. After portraits it was ceremony time at the Mountain Wedding Garden. Surrounded by a close group of family and friends, the two shared their love, looked forward to their life journey ahead, and committed to forever. One of the coolest parts of their celebration was the rings. Nate designed their wedding bands to coordinate, and had them 3D printed! How awesome is that?
After that it was time for lunch! Everyone made their way following formals up to the pavillion at the park there for lunch and cupcakes, and the couples' favorite beers. They chose to set the tables up family-style for everyone to be close and converse over the delicious food from Burnell's Farmhouse Eatery.
My time with them came to a close then, as they prepared to enjoy the rest of their time around Colorado during the week! Take a peek at some of my favorite moments from their intimate Crested Butte wedding: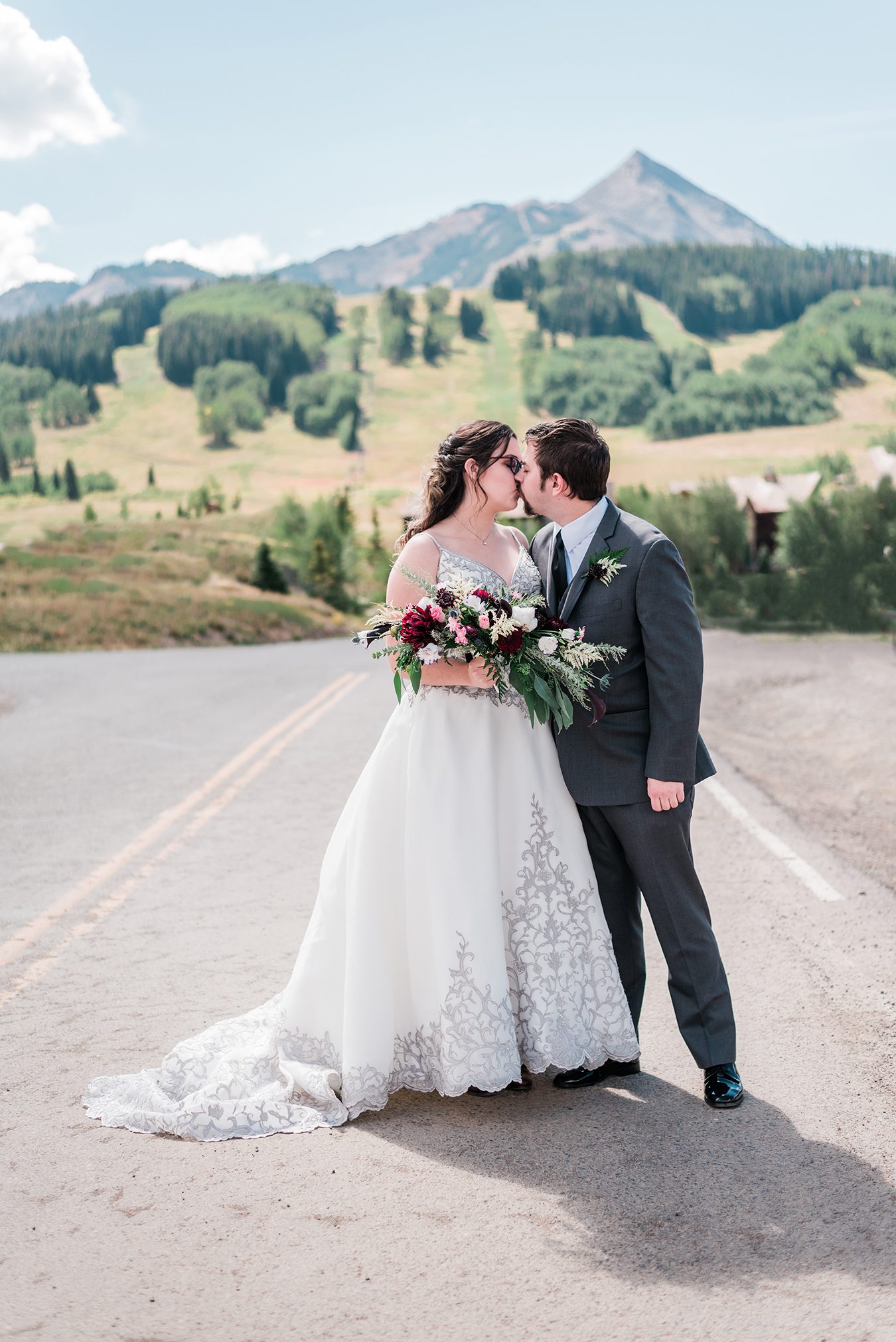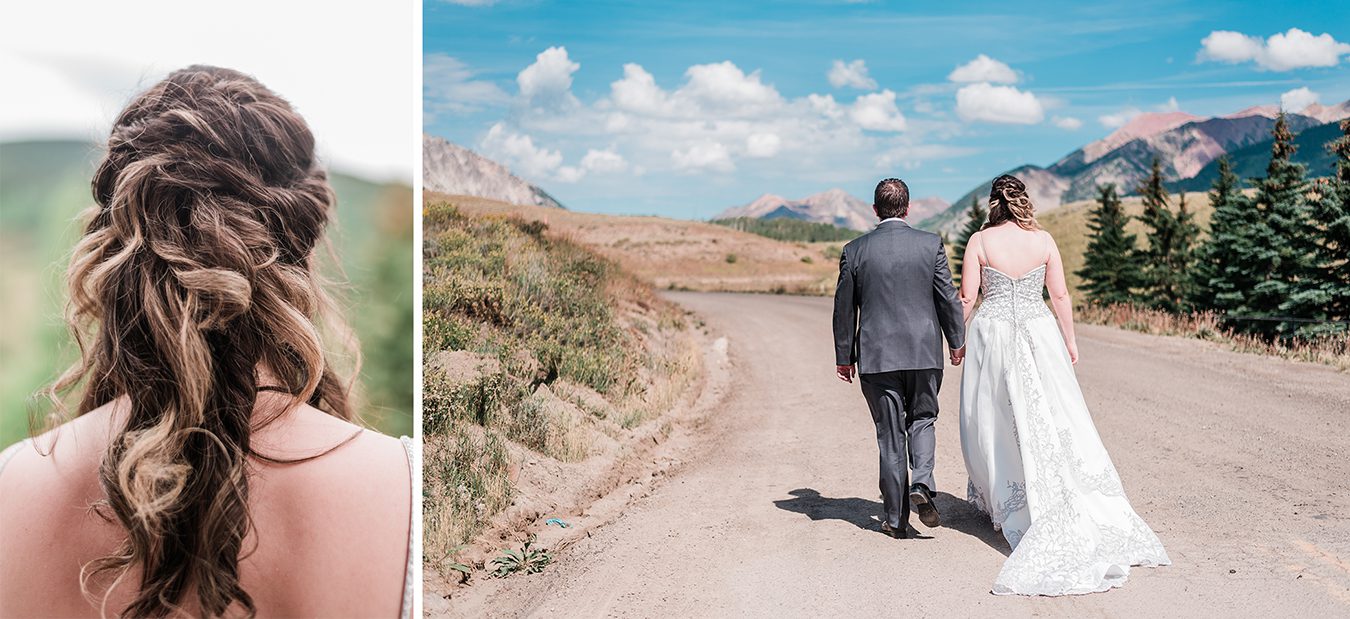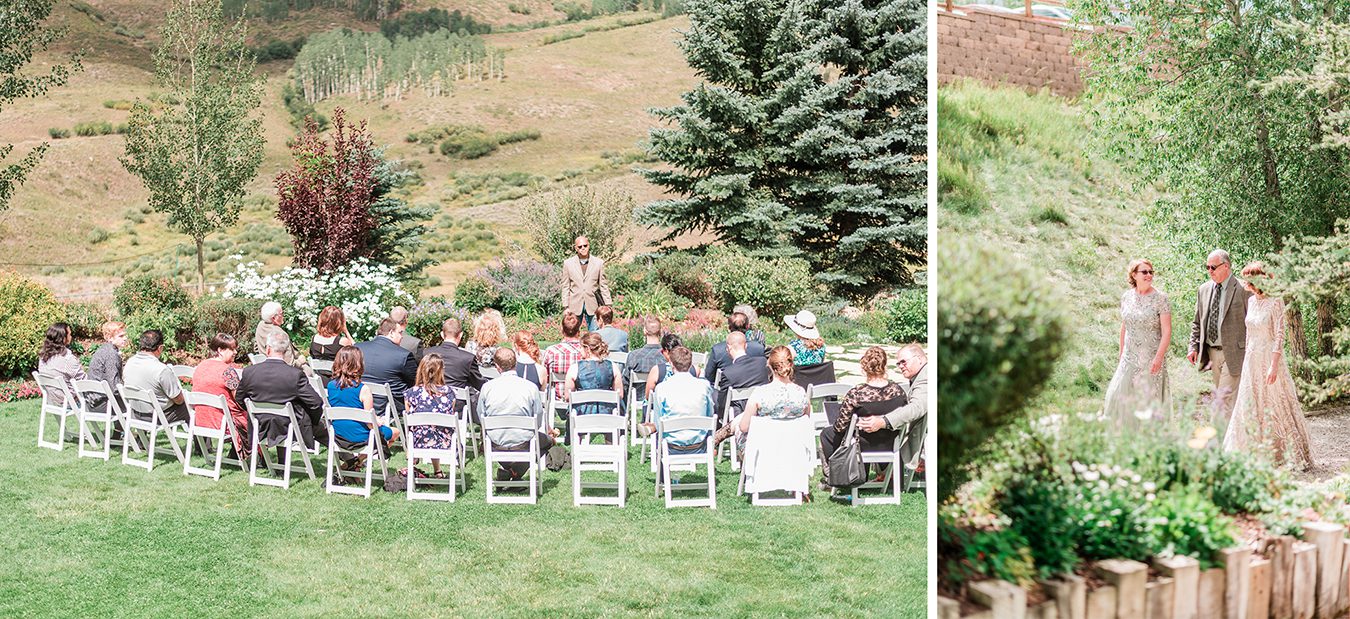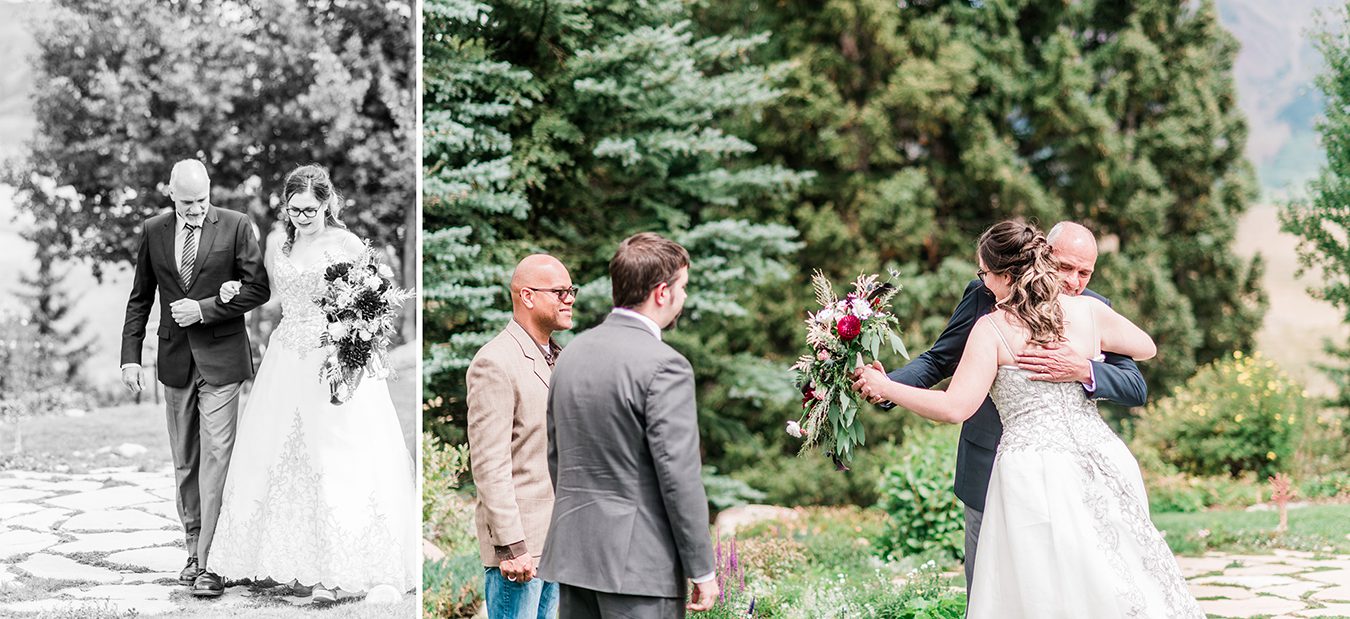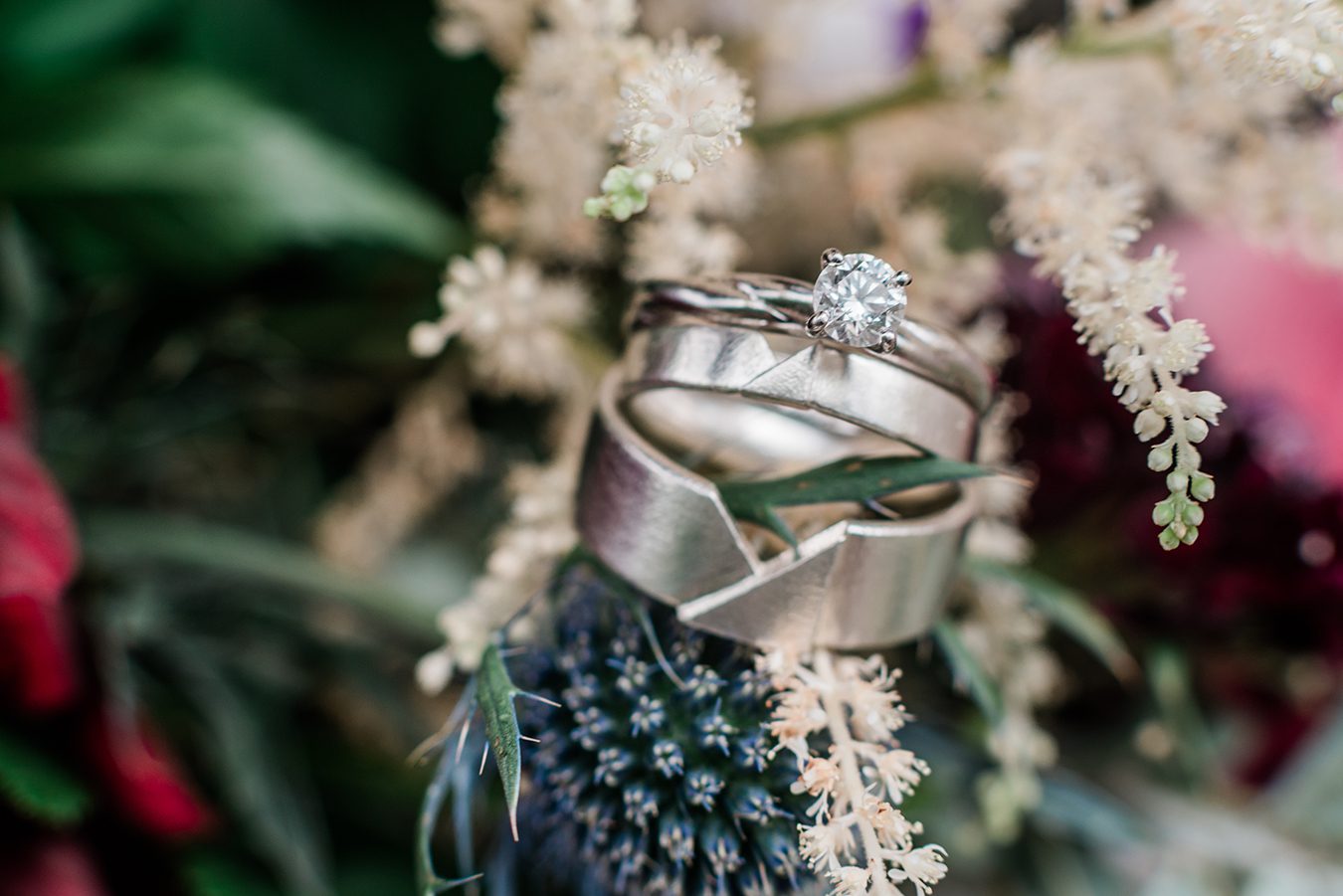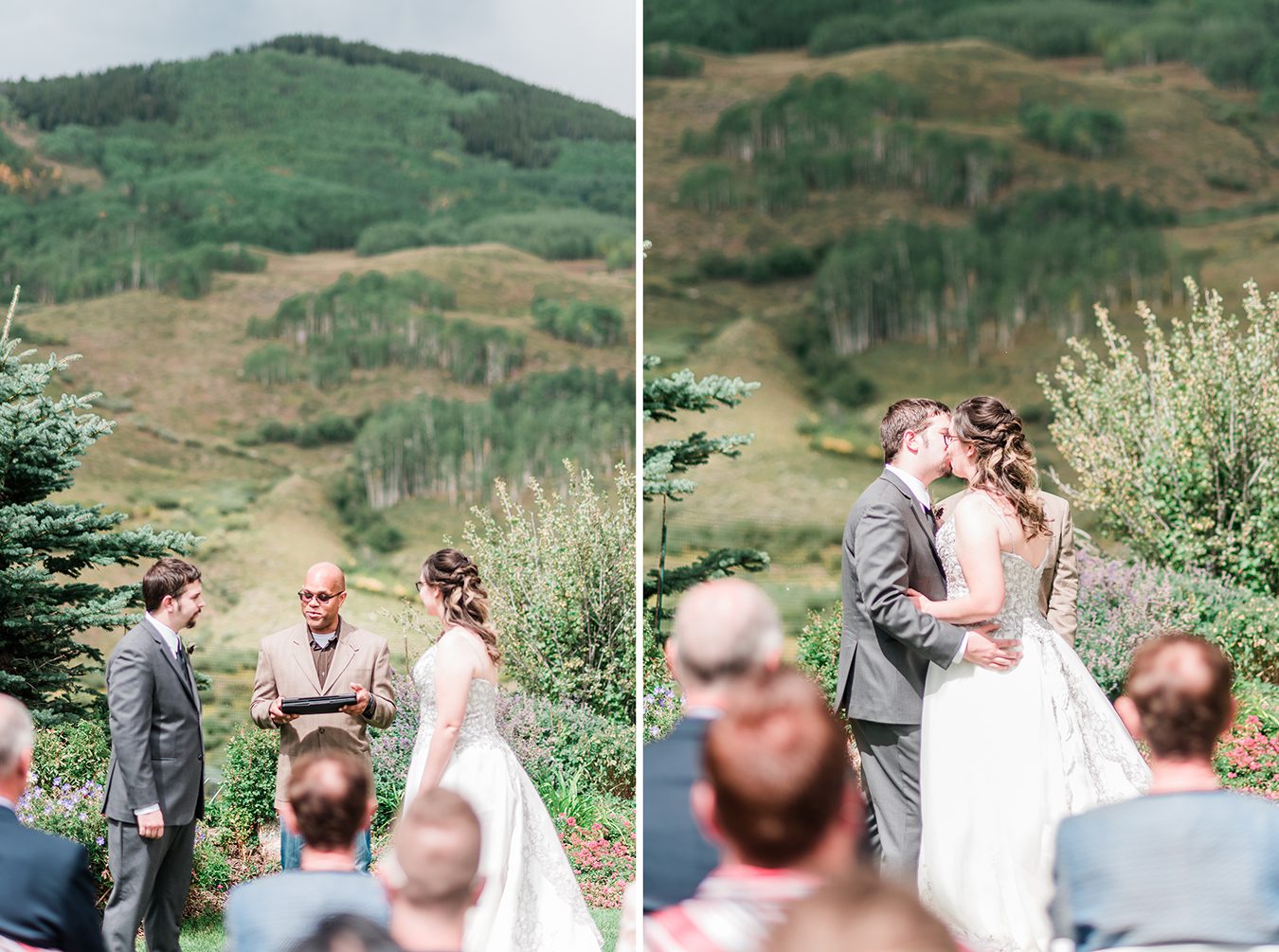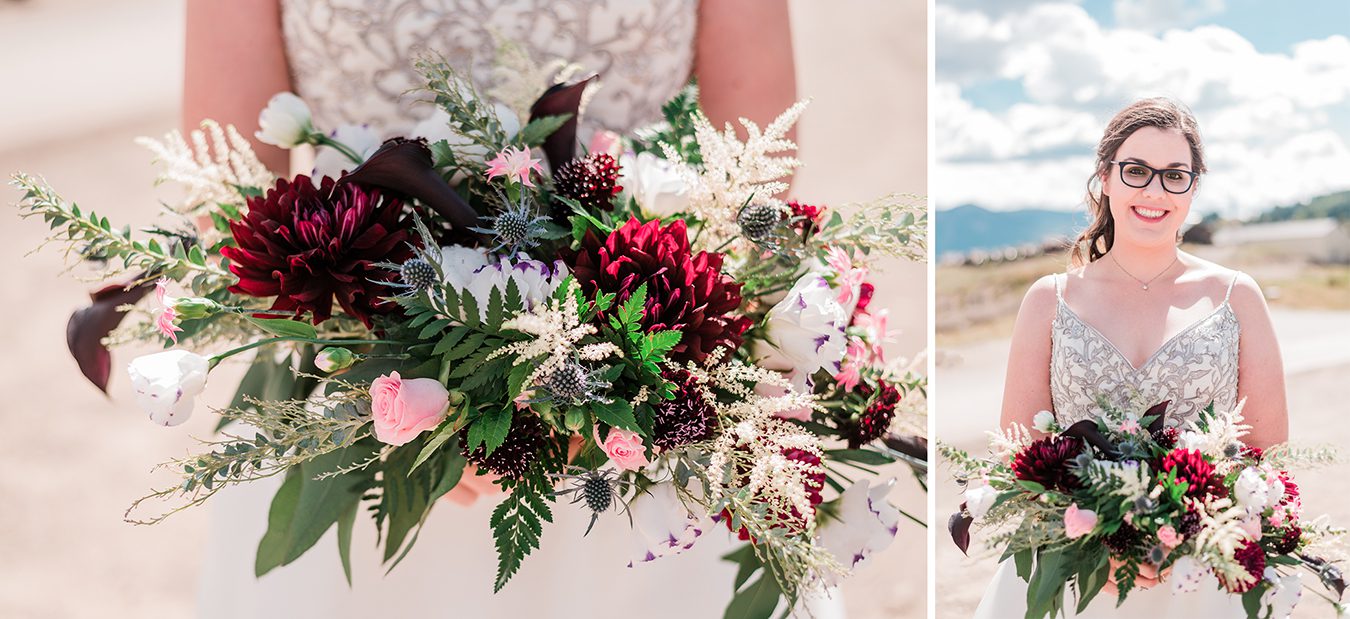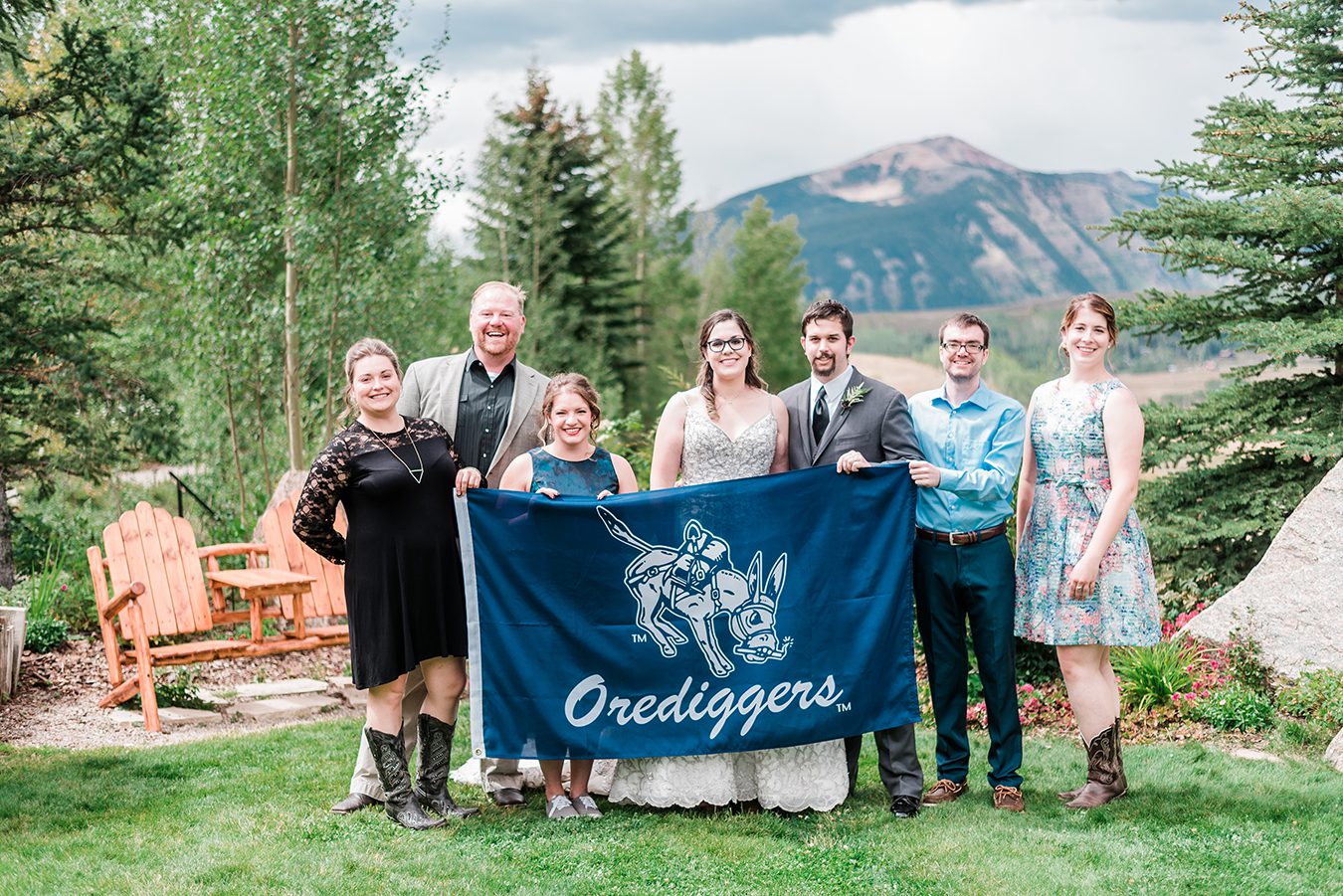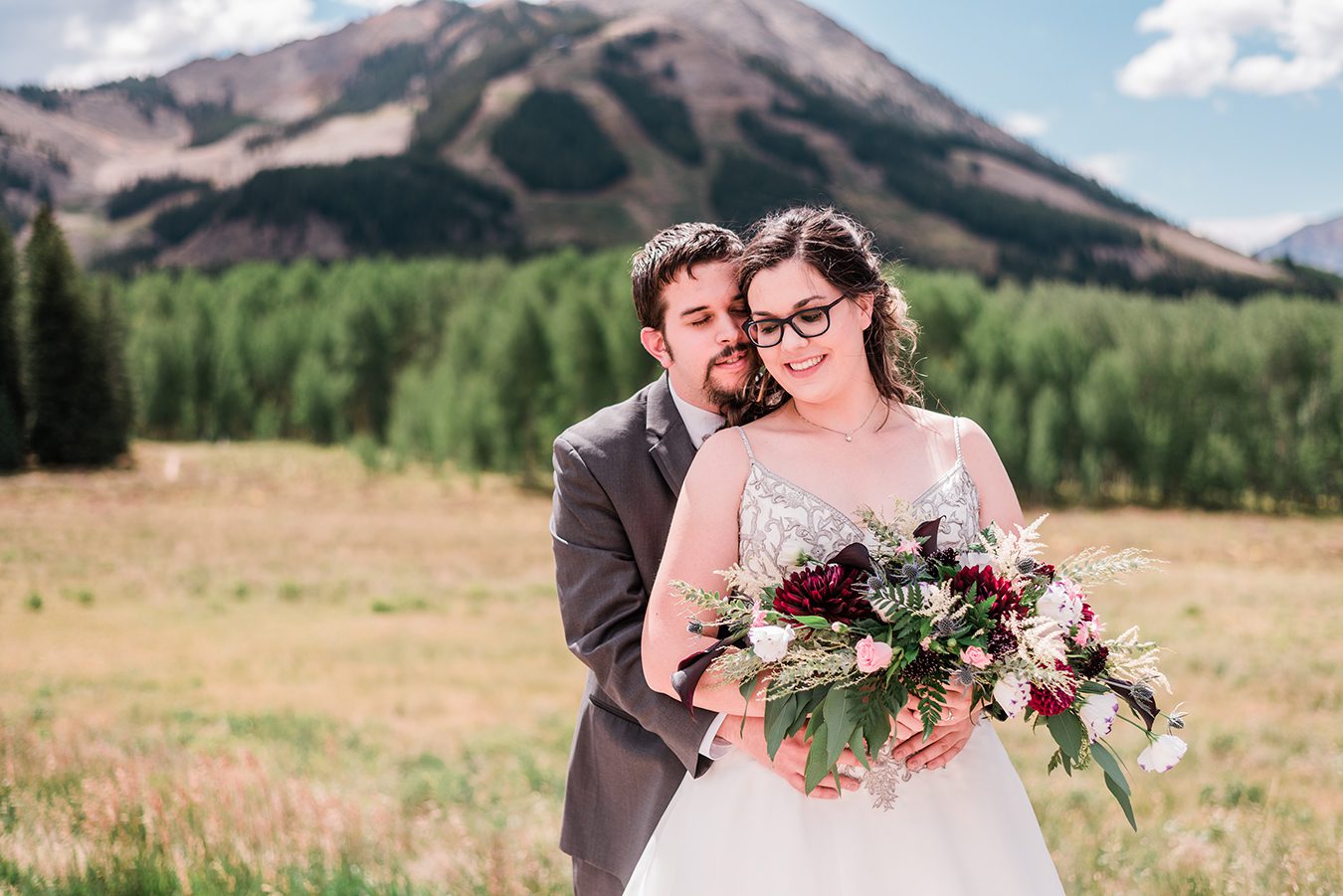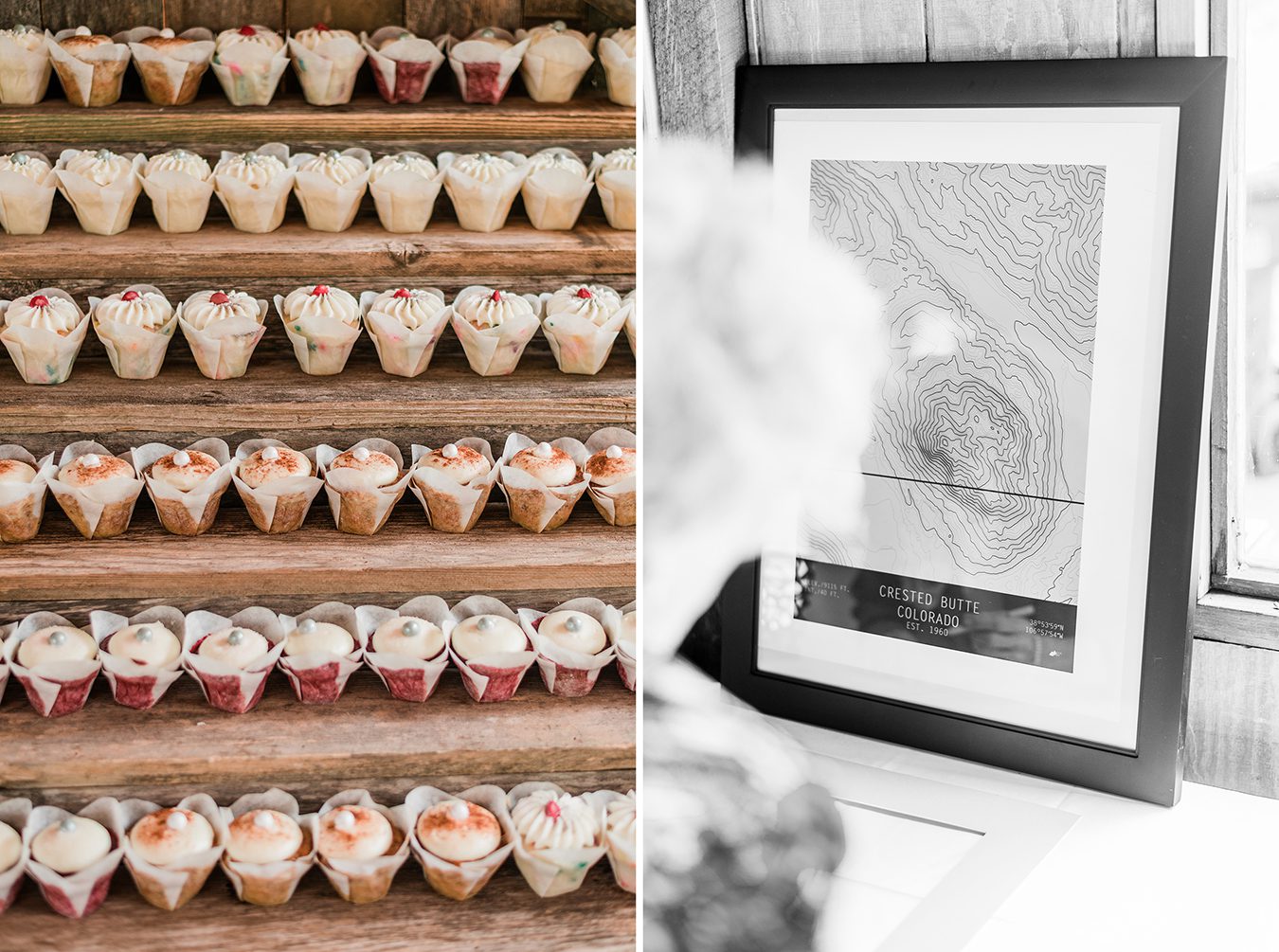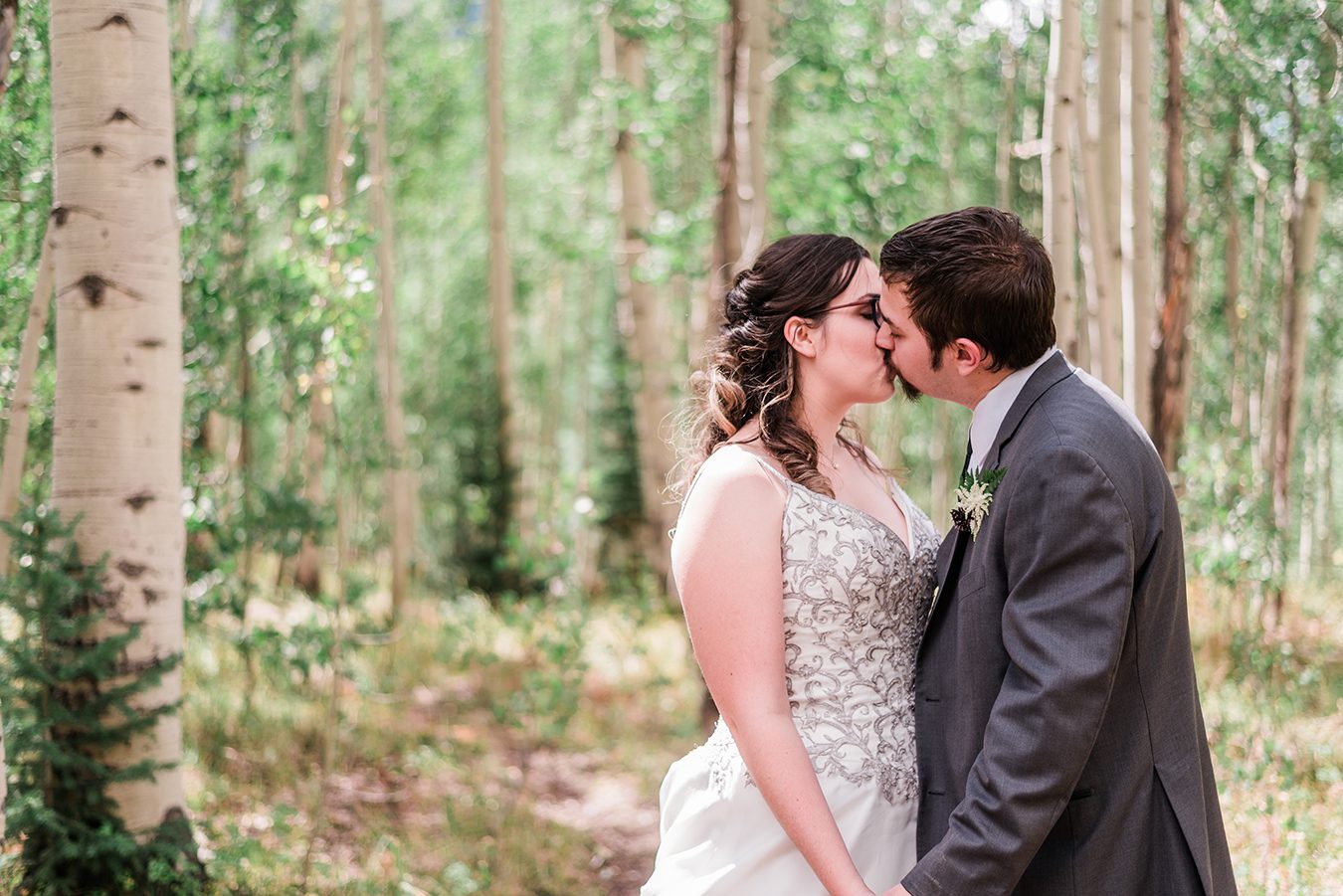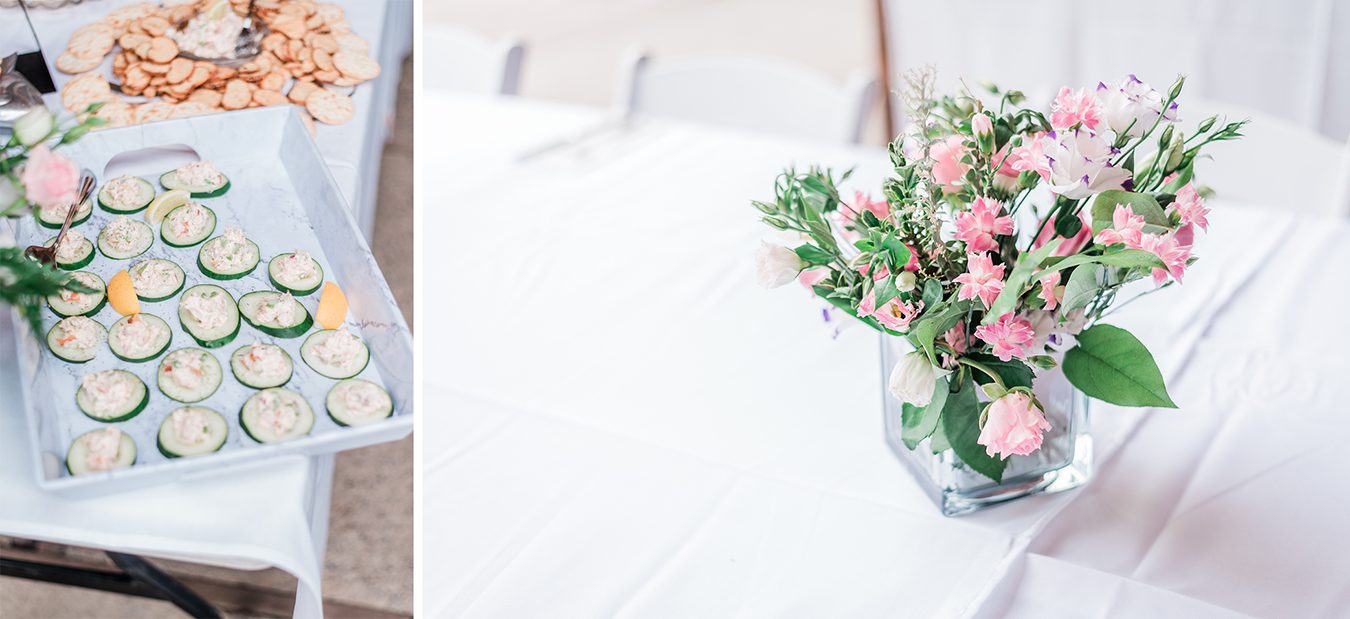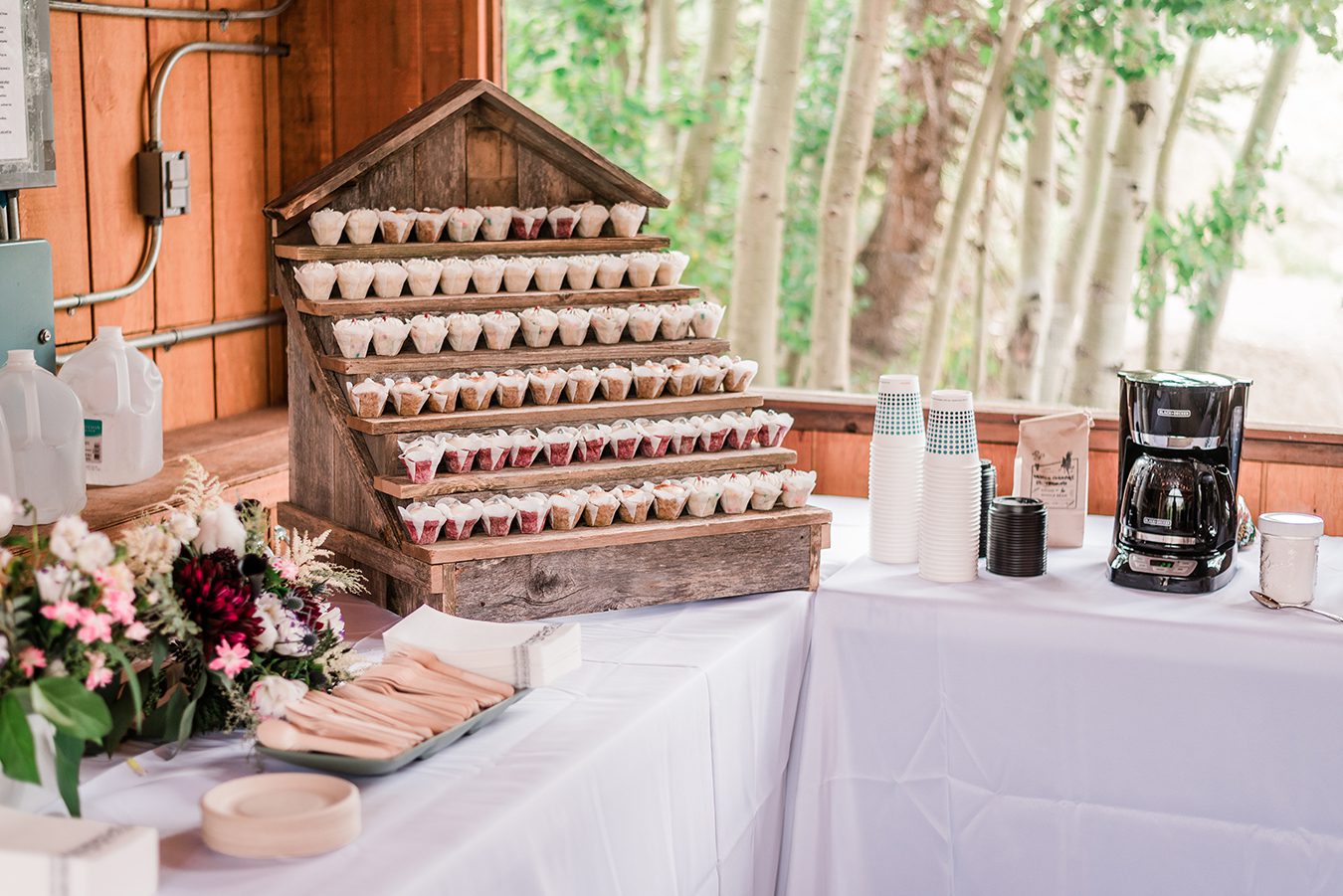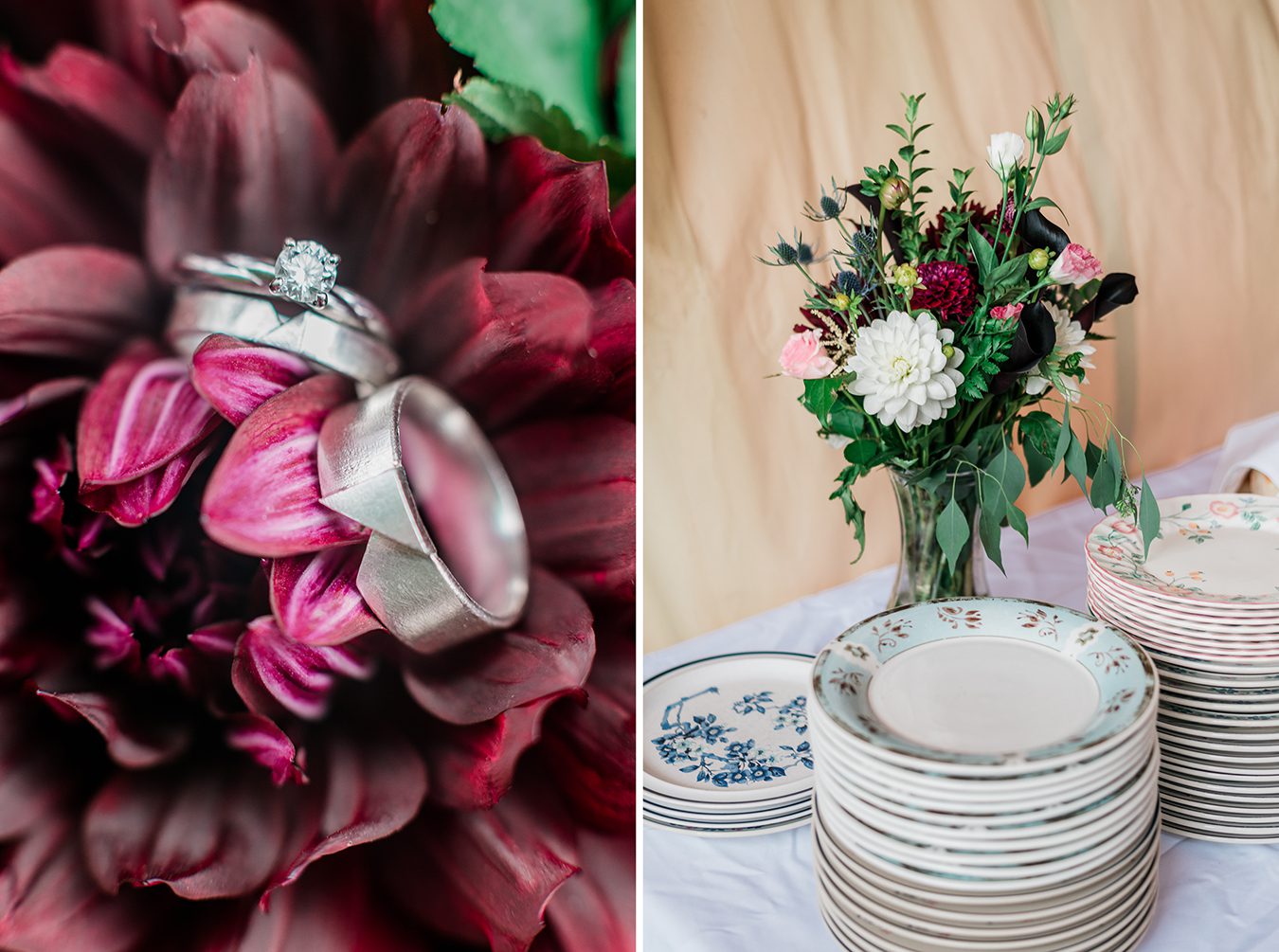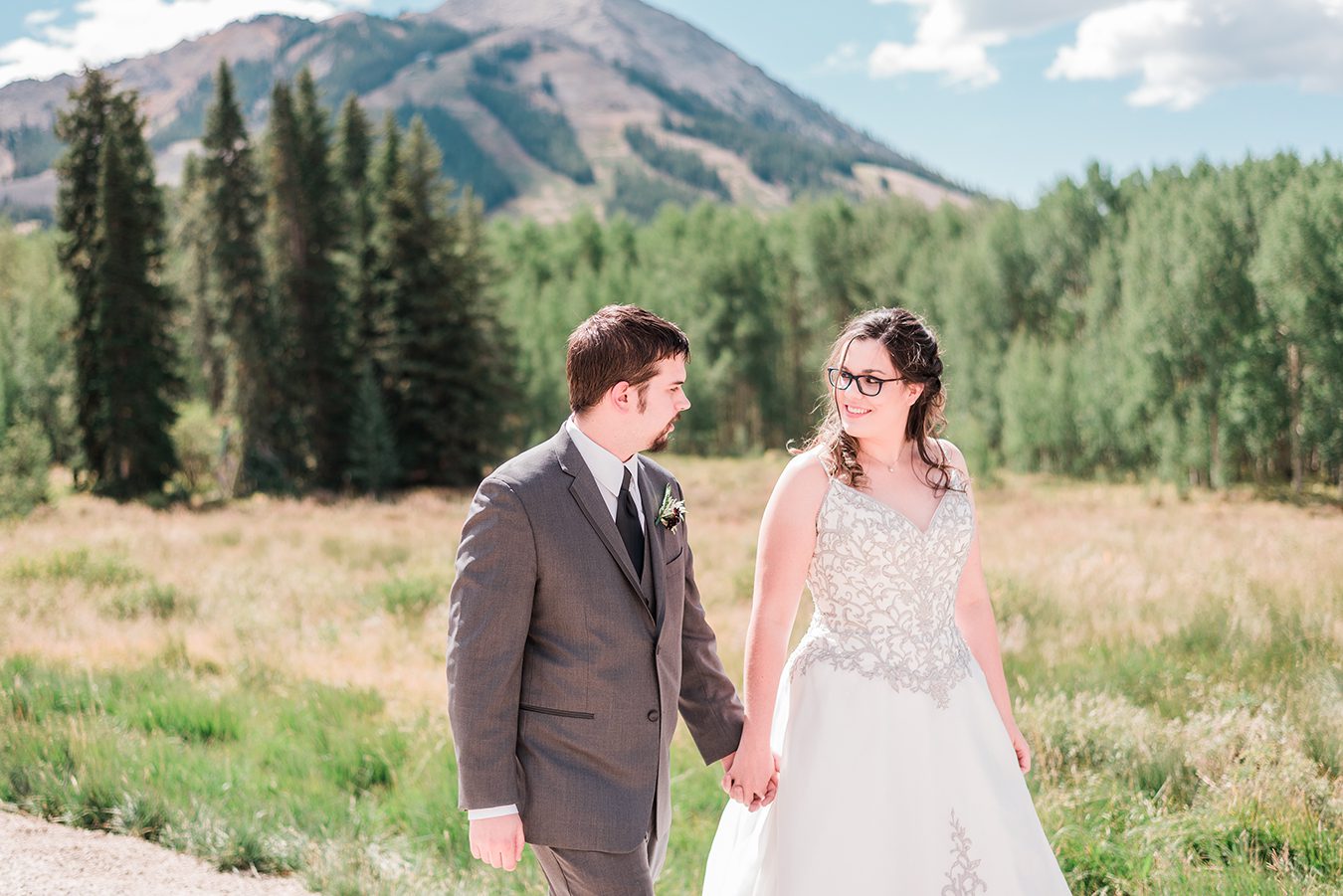 Wedding Vendors:
Photography: amanda.matilda.photography
Hair: Natalie Duke Beauty
Dress: From a friend, originally from David's Bridal
Suit/Tux Shop: Men's Wearhouse
Cupcakes: Gold Mine Cupcakes in Golden, CO (bride's favorite cupcake shop)
Catering: Burnell's Farmhouse Eatery out of Gunnison
Sound system: Crested Butte Rental Center