Couples planning an elopement are often faced with the decision of whether to invite guests or not, and if not how to still involve their loved ones with their wedding plans. This list of nine ways to include guests in your elopement are ideas for both scenarios. There is no one-size-fits-all way to elope, and there are no rules for how to include guests in your elopement either. Whether you want to invite guests to the whole day, part of the day, or involve them without having them present, here are some ideas to get your brainstorm started:
Ways to Include Guests in Your Elopement Day: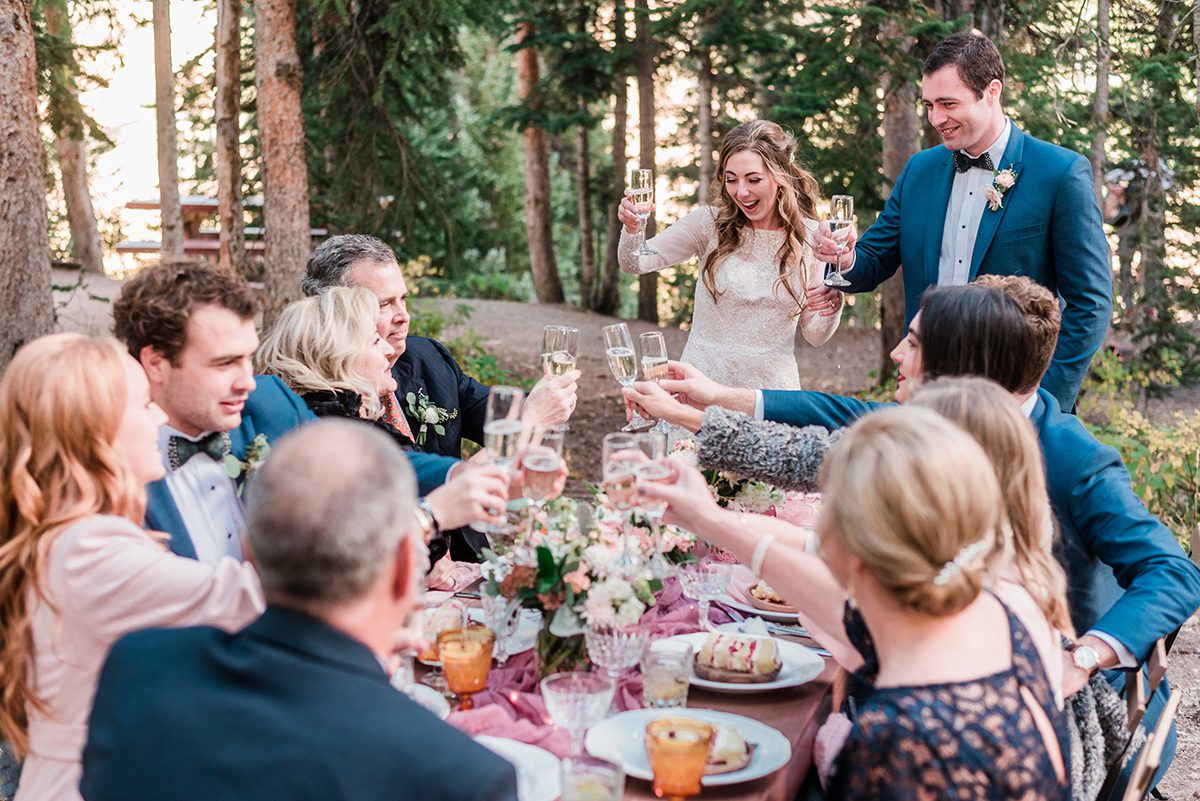 Invite a few people along for the day
There is no rule that says you can't invite guests along for your whole elopement day! If you want your closest friends and family there as you exchange vows, hike to beautiful scenery for photos, share some toasts, and end the evening with a bonfire, you can totally do that.
Exchange private vows, then celebrate with a cocktail hour and catered dinner
If you're a more private couple and the thought of anyone watching your vows sounds awful, exchange them privately! You can still throw a cocktail hour for photos with your guests before a private dinner with your loved ones after the vow exchange.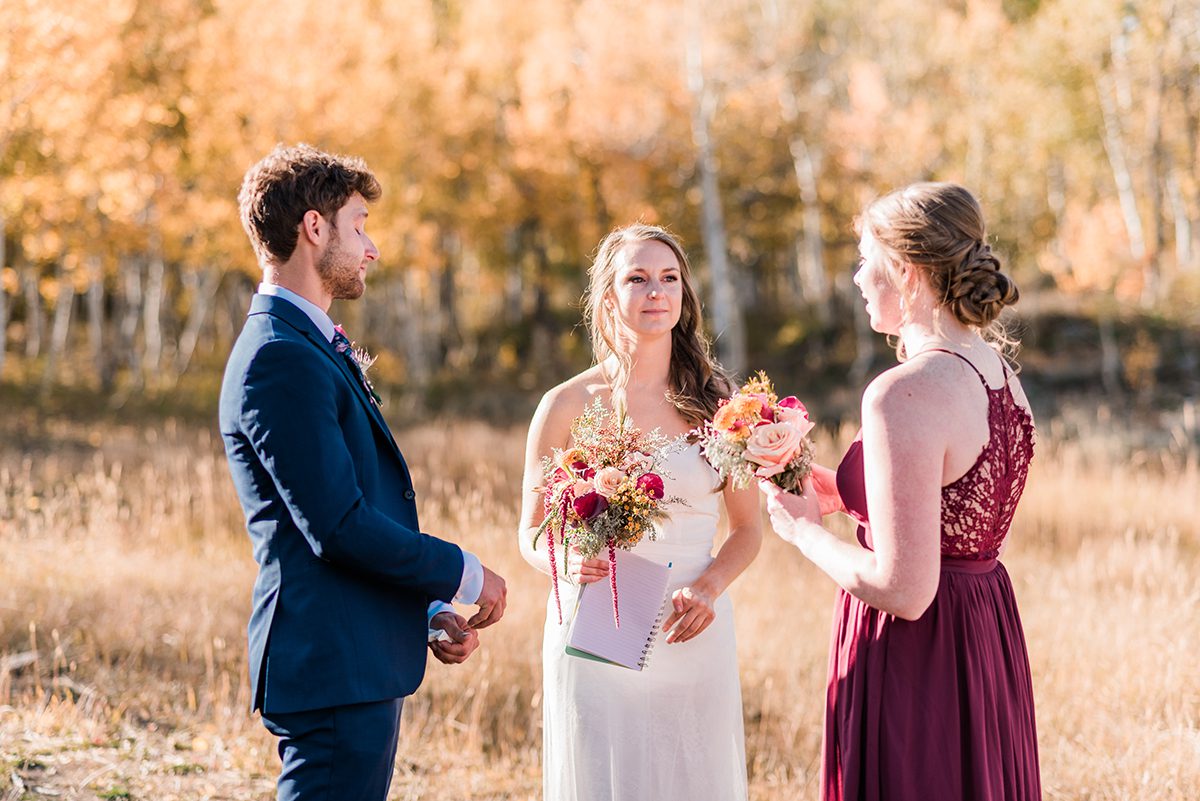 Get ready with loved ones, then go off for your elopement alone
If your guests are there on your elopement trip, but you'd prefer to experience most of your elopement alone with your soon-to-be-spouse, considering getting ready with your loved ones! They will love feeling involved as they help you into your attire and send you on your way to marry the love of your life.
Make your elopement into a wedding weekend
Another great option to include guests in your elopement if you're longing for a happy medium between eloping alone and still involving your loved ones is hosting a wedding weekend. You can plan your elopement day just the two of you, and then plan activities and celebrate with your guests for the rest of the weekend! Book a vacation rental to house everyone, or rent a row of cabins in the mountains for the weekend, or you could all camp together for a few days! Explore the area, share a meal, and celebrate beyond your vow exchange.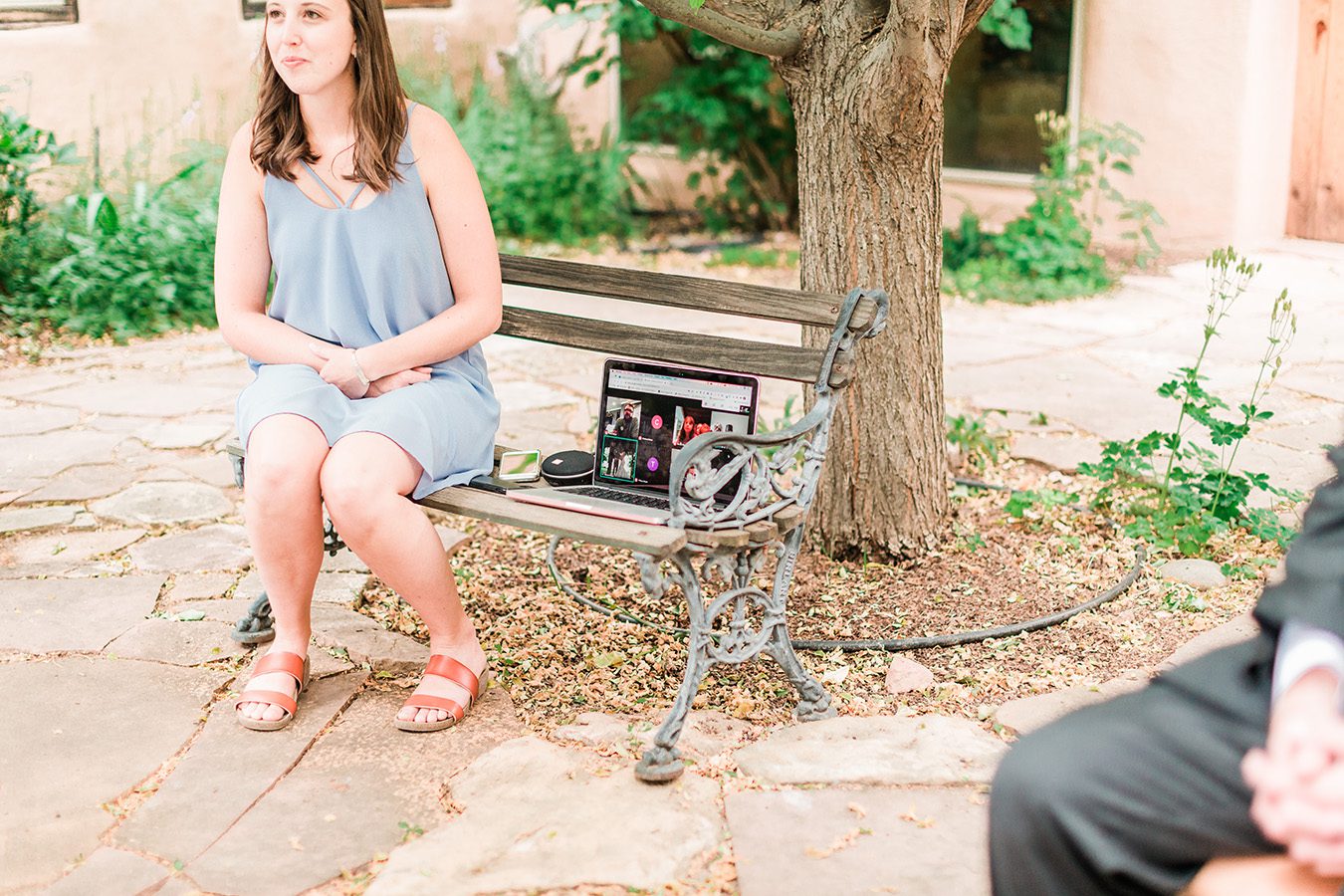 Ways to Include Guests Before or After the Elopement:
Video chat with loved ones
Give your loved ones a call on Facetime or Zoom on your elopement day to include them in the events. You can call them as you're finishing getting ready, after the vows are exchanged, or as you're winding down for the day. They'll appreciate being included and seeing you on the big day, even if they can't be there in person!
Have an engagement party or post-elopement reception
Hosting a celebration before or after your elopement is a great way to include guests in your elopement. Have an engagement party to announce your plans to elope beforehand, or throw a post-elopement reception to party with all your loved ones. This is an especially great option if you have a lot of people you'd love to include in celebrating, but don't want to host a big wedding.
Bring some details from loved ones with you
From meaningful heirlooms passed down to you for the big day, to decorations or flowers your loved ones help you DIY, including details from the ones you love to have with you at the elopement is a special way to include them in the day.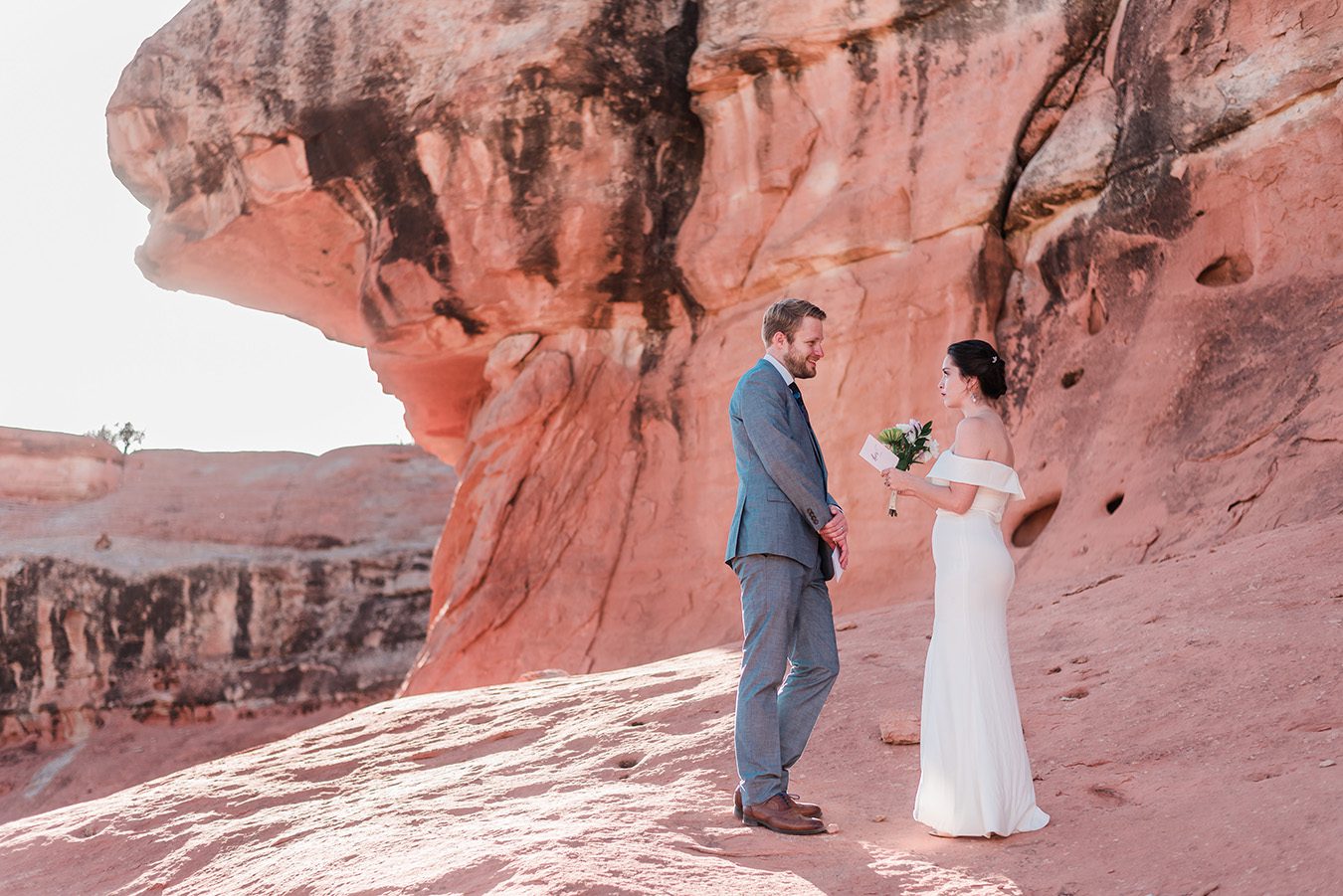 Take your loved one shopping for your wedding attire
Have a shopping day where you find your wedding attire with a few loved ones who want to be included in the process. This is a fun way to spend a day together and they will love feeling like they were part of the decision as you find what to wear for your elopement.
Read letters from loved ones on your elopement day
Invite your loved ones to write you letters of well-wishes to read on your elopement day. This is a special way to include guests in your elopement without having them present, and it makes for really great photos as you tear up from the heartfelt messages and laugh at the inside jokes!