Picture this: a sunny and warm spring day in Moab, the red rocks and sand beneath our feet radiating heat after being baked all morning. The spring winds blow over the river to cool us as wedding guests begin walking out to the riverside ceremony spot for their camping wedding in Moab. Rachel and Mark exchange some pretty special rings for their ceremony, made with wood and sand. "We travel, a lot. The redwoods took our breath away the first time we visited – during a 7 month road trip in a little tear drop camper we built ourselves. They still amaze us, quiet us and bring us joy no matter how many times we visit and we go to see them as often as we can. The wood is redwood from our friend's property in Northern California where he owns a sustainable forestry business. We're also commercial fisherpeople in Alaska. Our favorite place in the world is a very remote island in the gulf of Alaska. It's a place of big waves, huge storms, massive cliffs, endless beach treasures and an abounding sense of smallness. The sand is from the center of a gargantuan grizzly bear footprint on the beach of that island."
After tying the knot, Mark and Rachel make their way back through the sand up to their camper to meander out to another group sites campground for the reception. The moon rises as the band begins to play the most wonderful bluegrass and folk music, and we all dance under the light of the moon and the string lights of the tents into the night. Rachel wore the most incredible colored tutu beneath her white wedding dress, which transformed into a light-up accessory for the reception festivities, and guests were encouraged to come in costume or silly hats (which were passed around if needed.) With tacos and donuts for food and dessert, can you imagine a more perfect evening??
Everything about the day, from getting ready their friends to the sites they selected, celebrated the natural beauty that their favorite places on Earth all have in common and the warmth, joy, and love they share with their clan of people. Take a peek at my favorite moments from their camping wedding in Moab: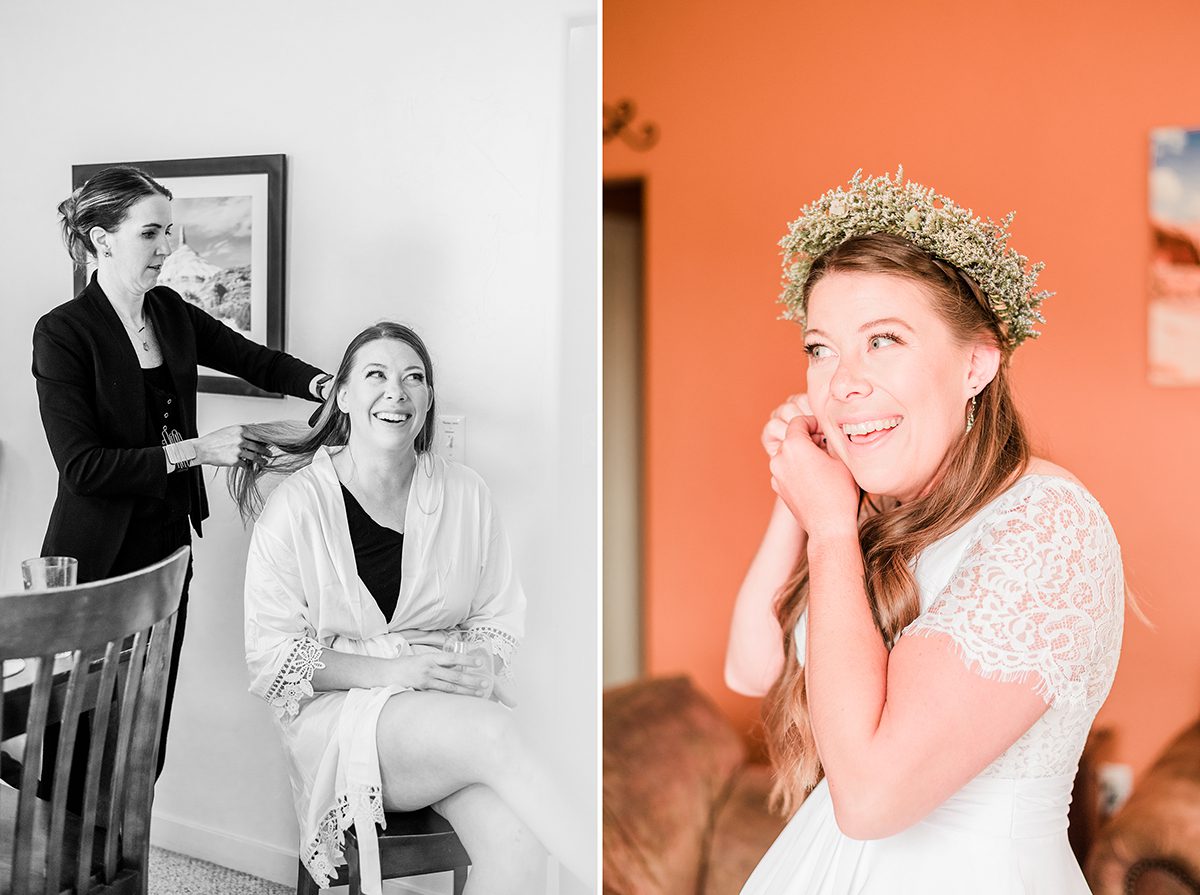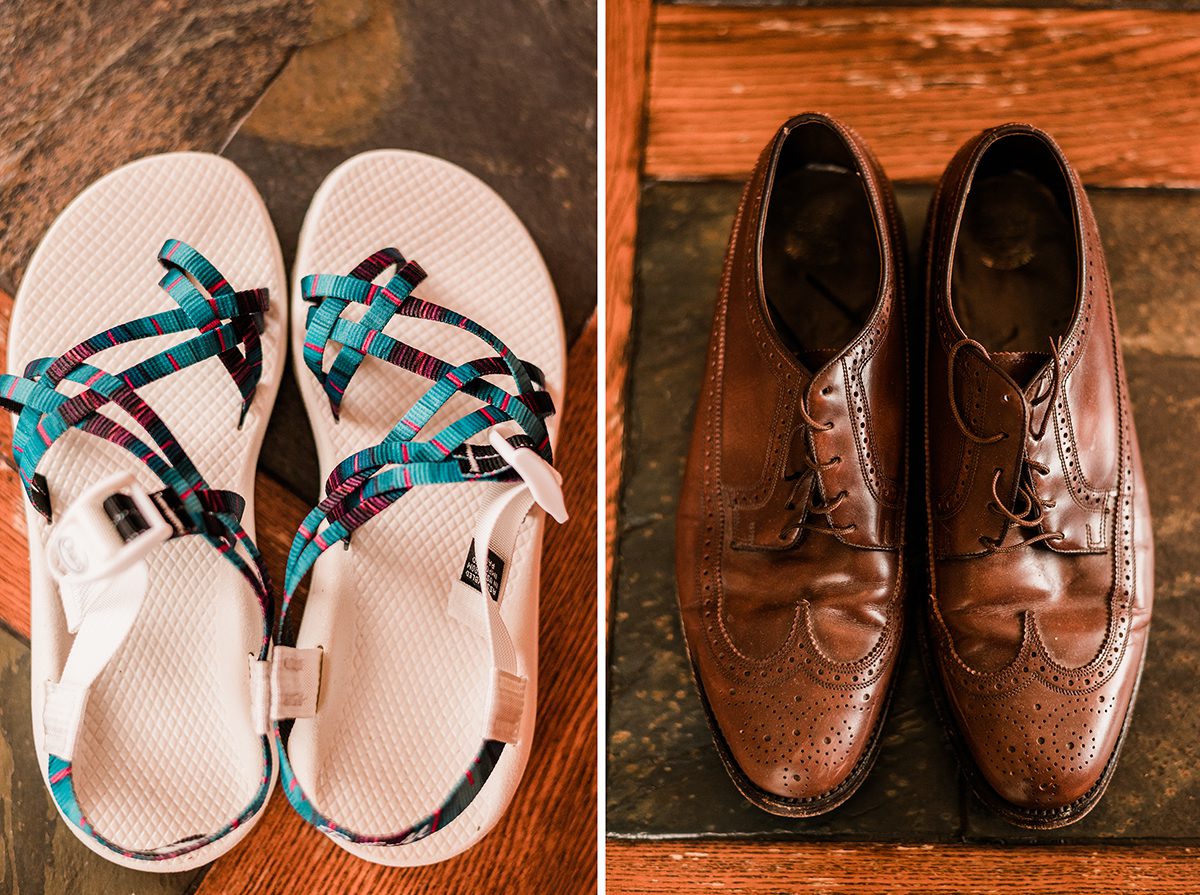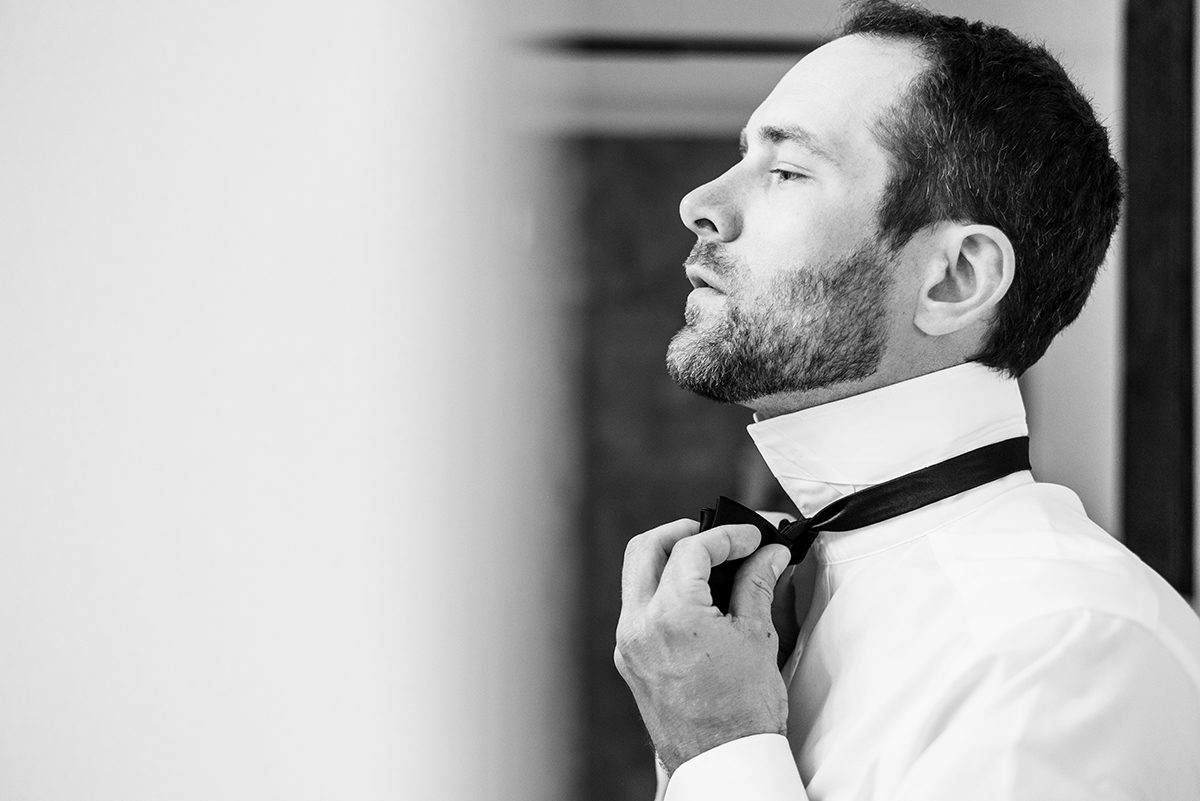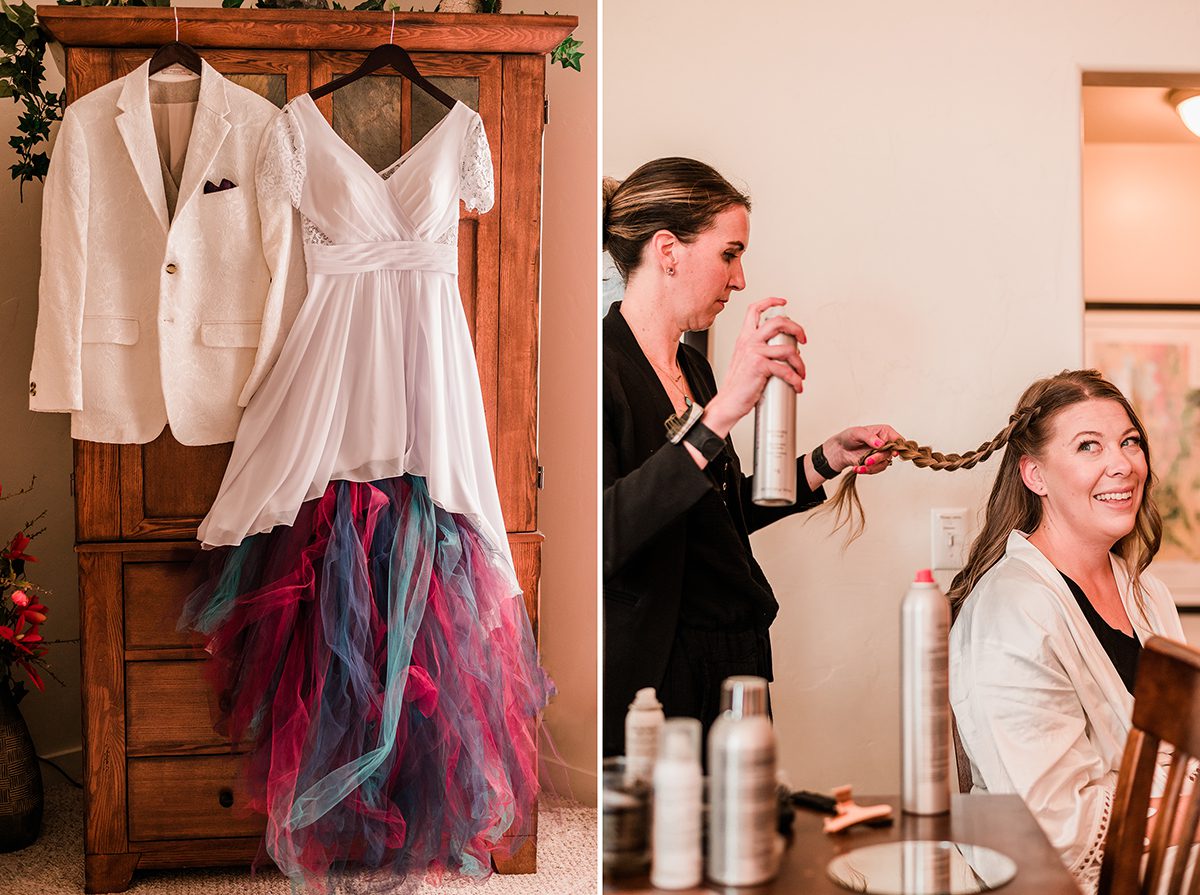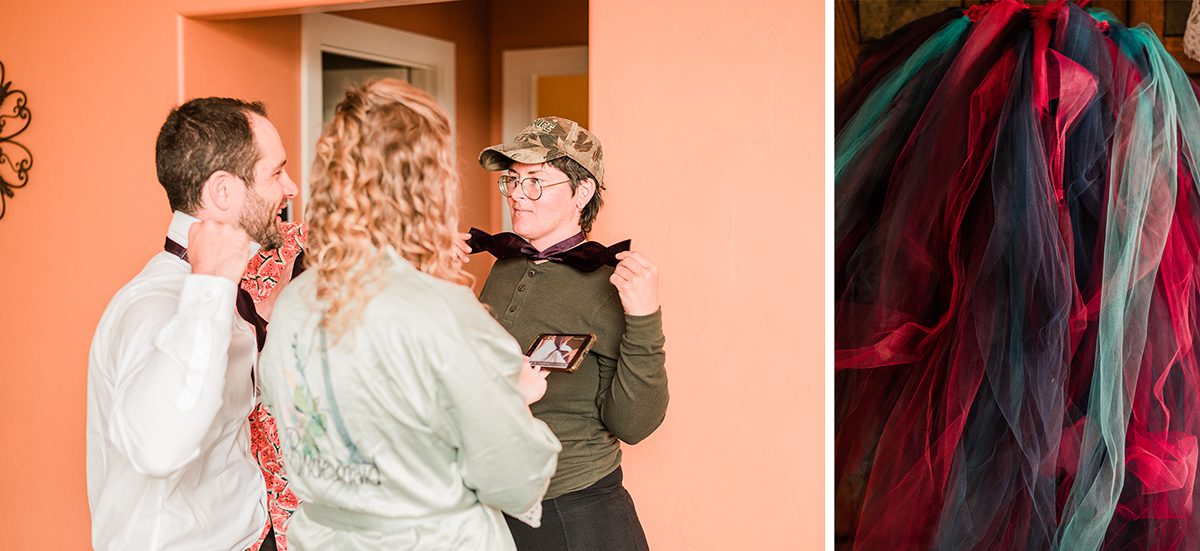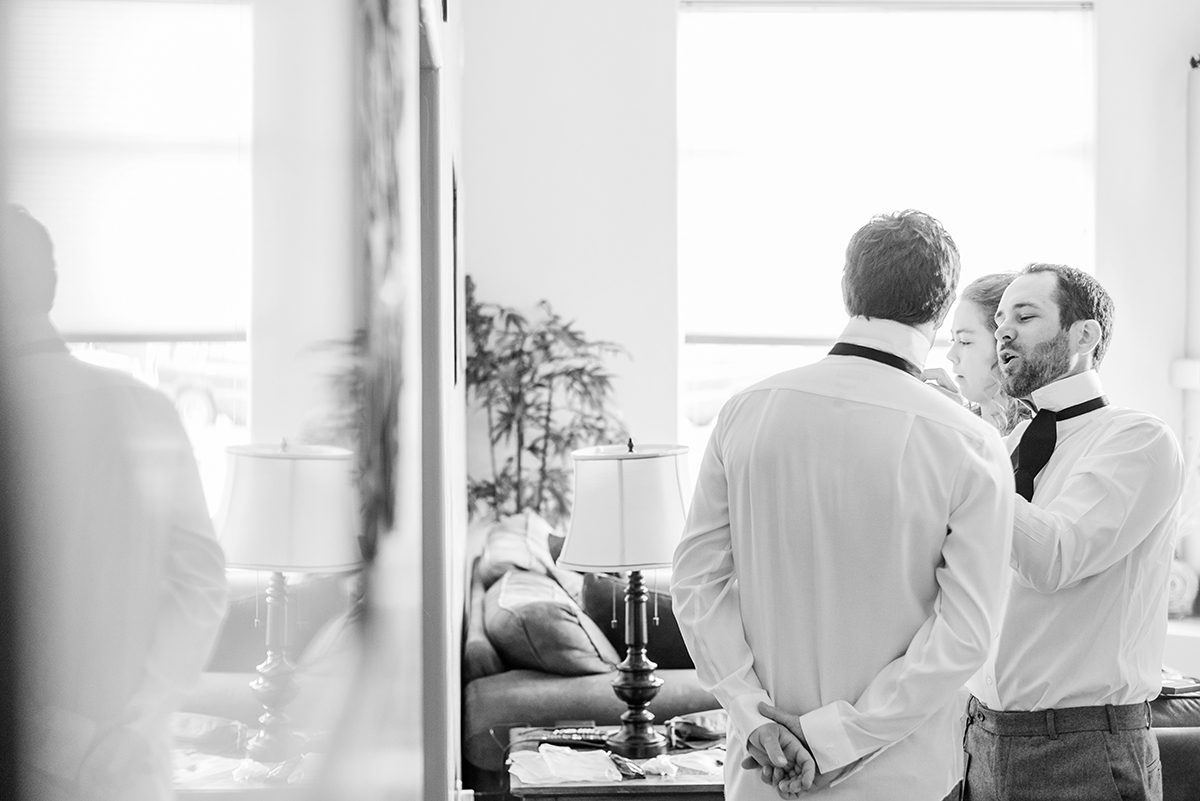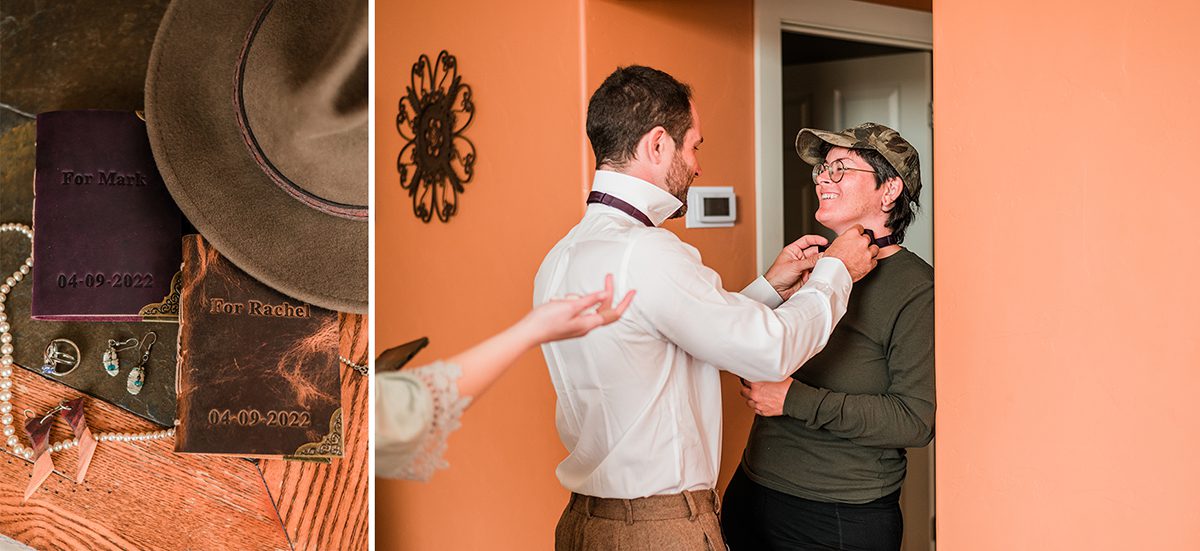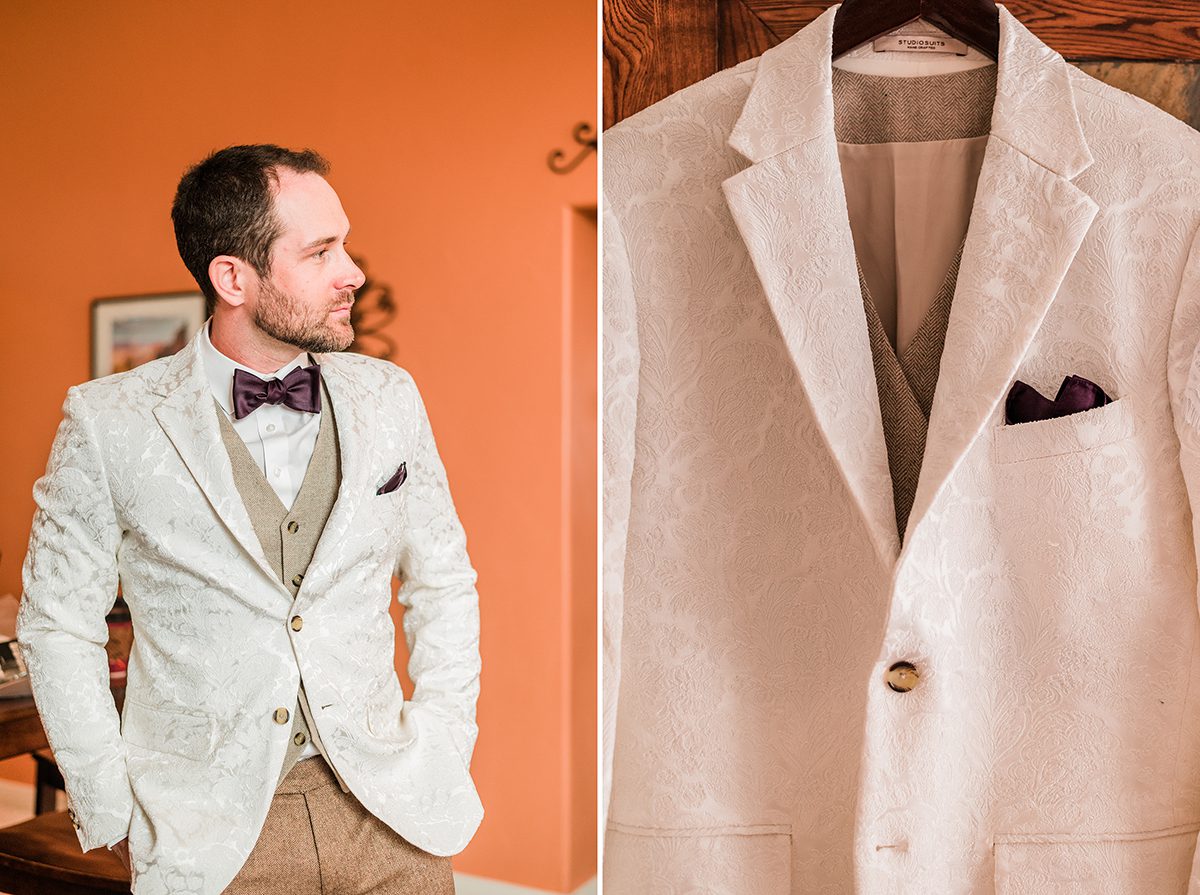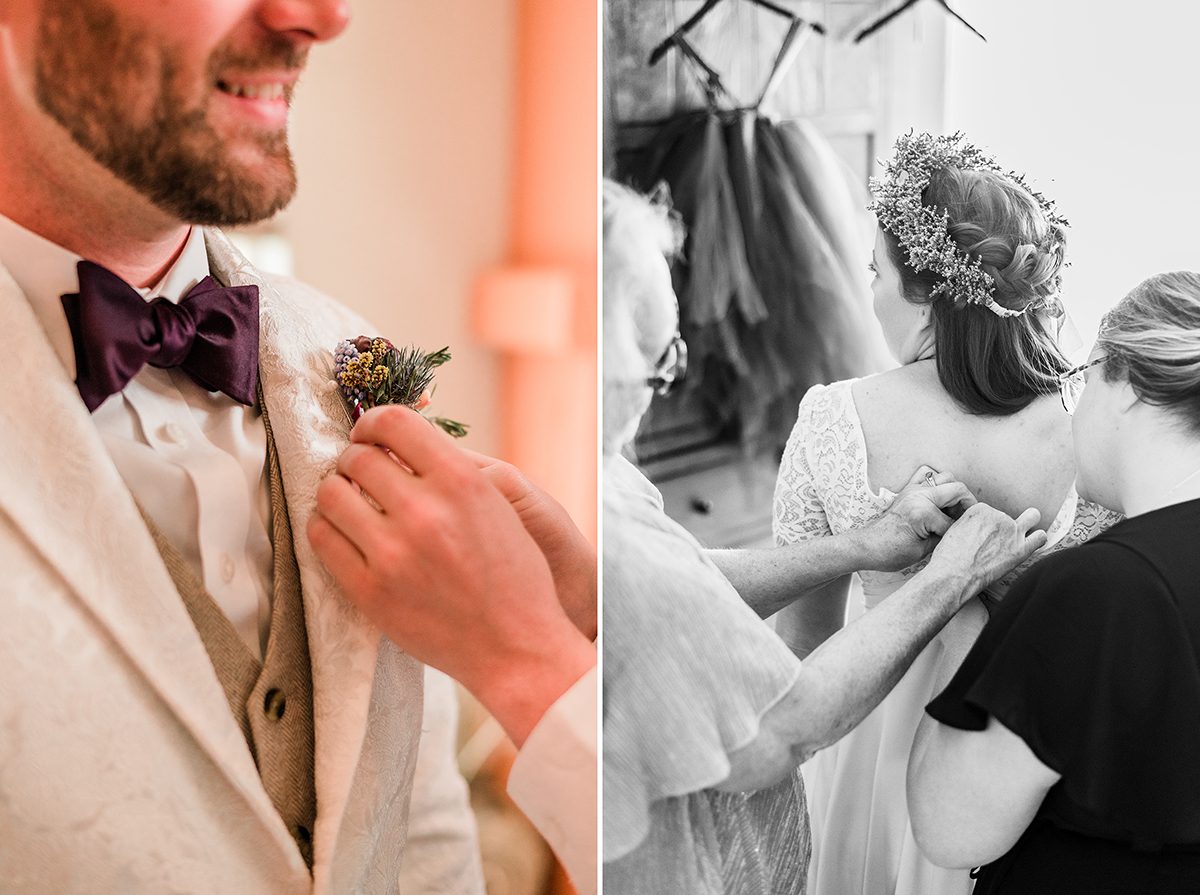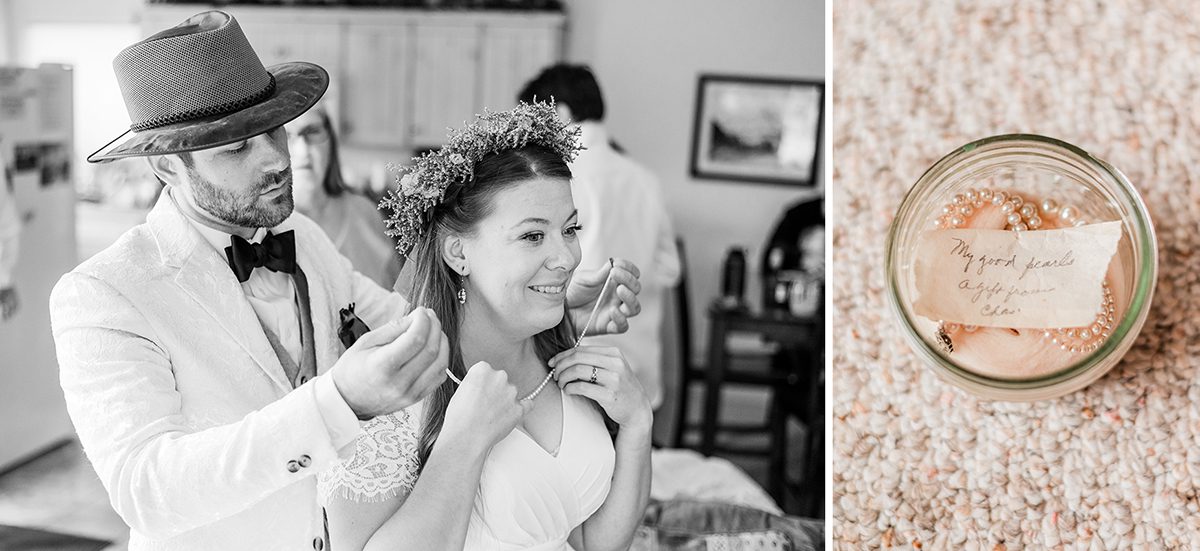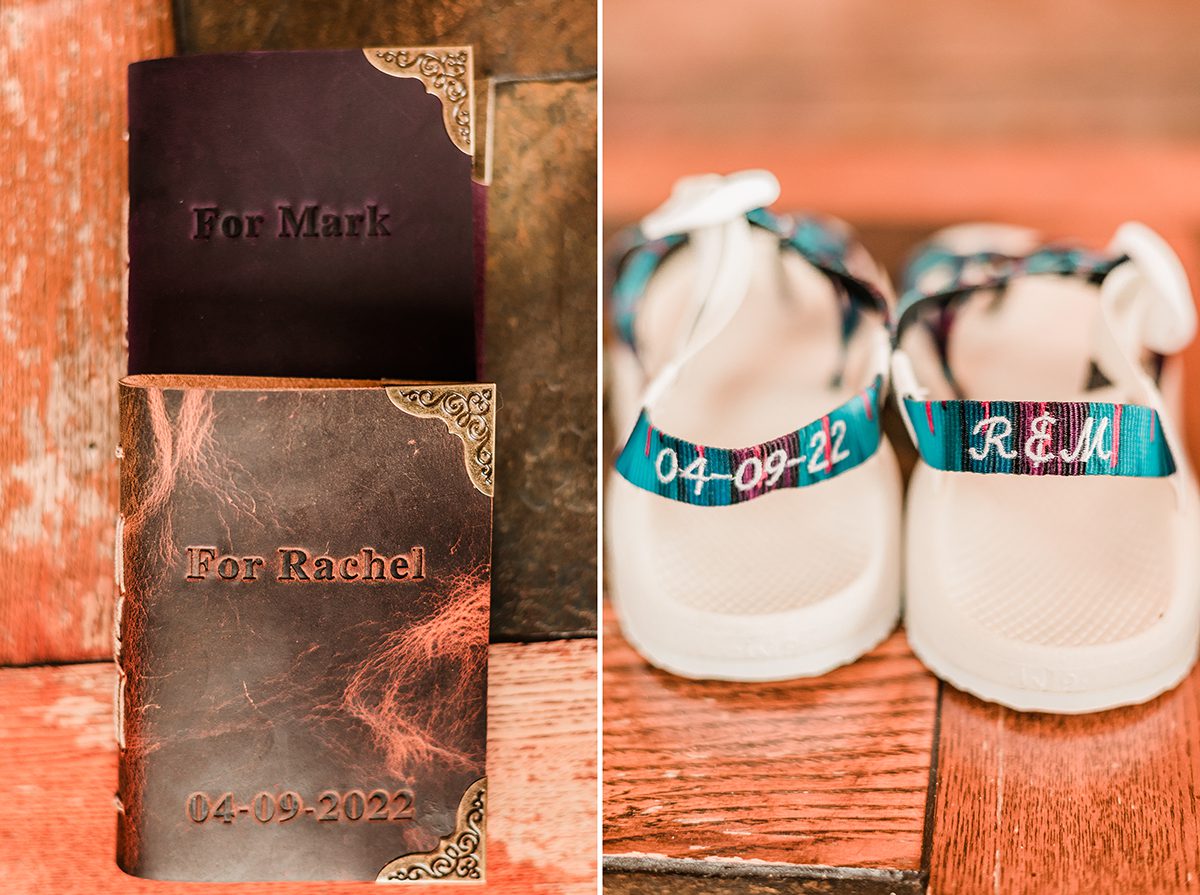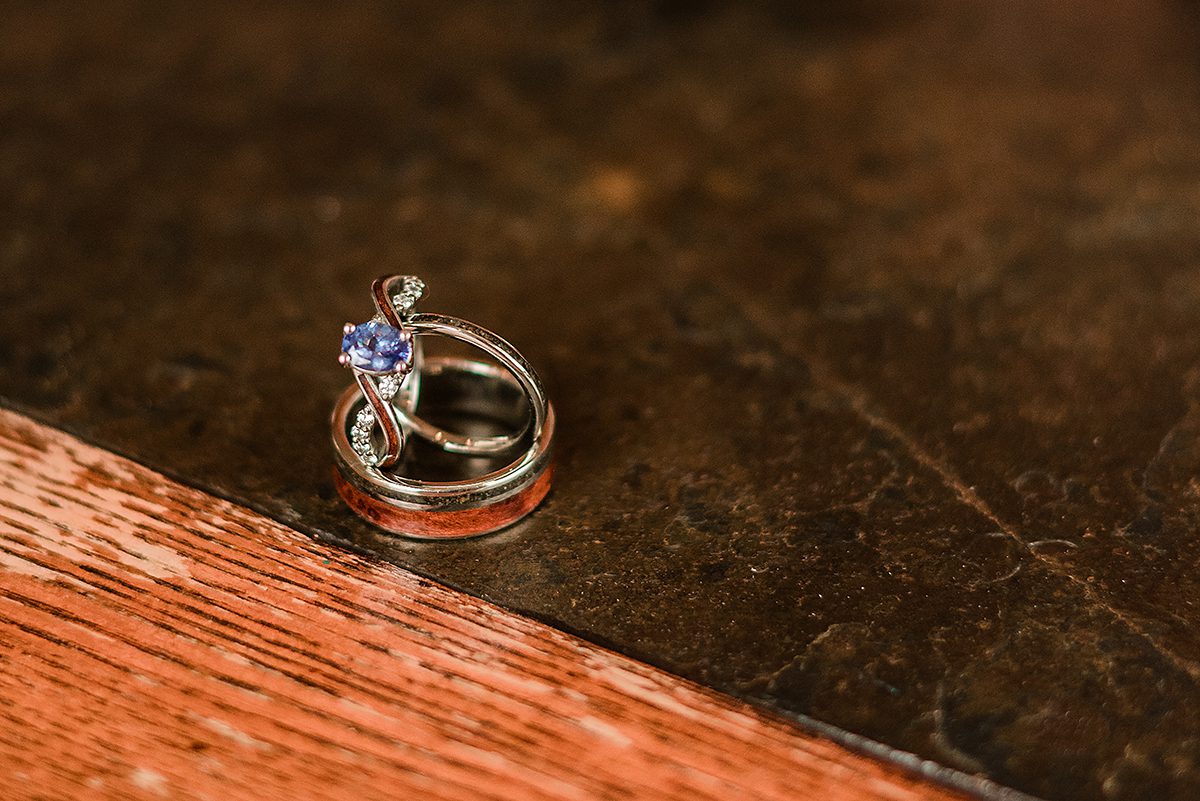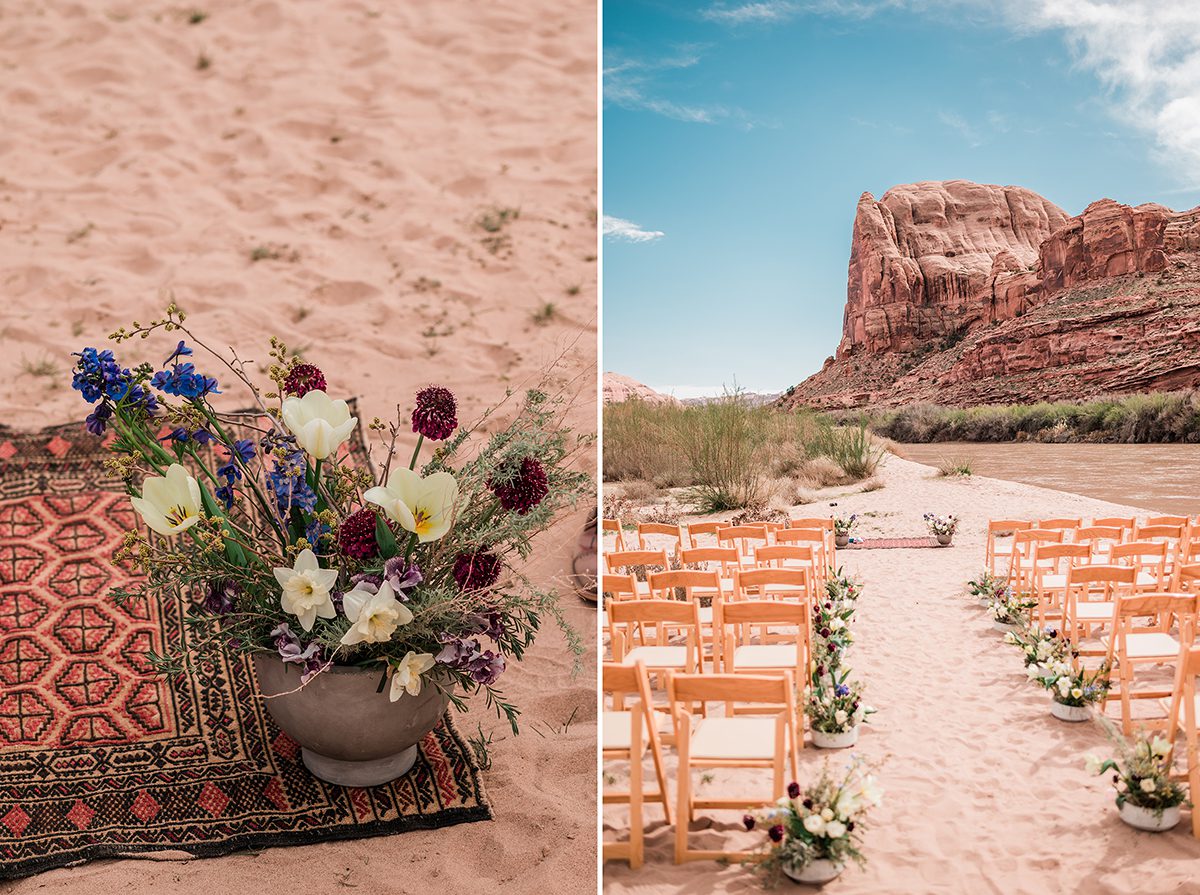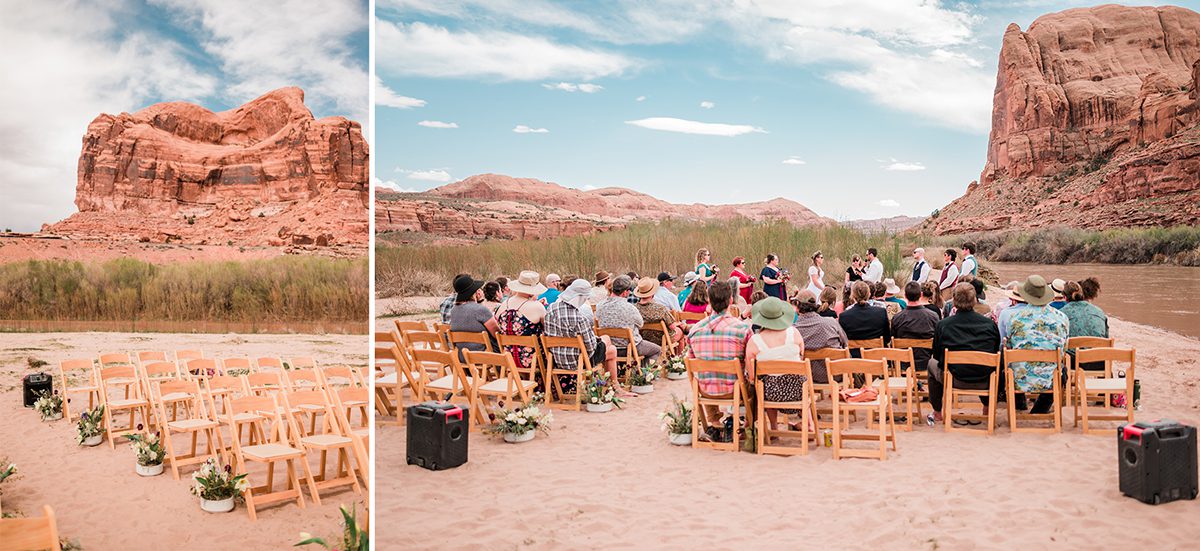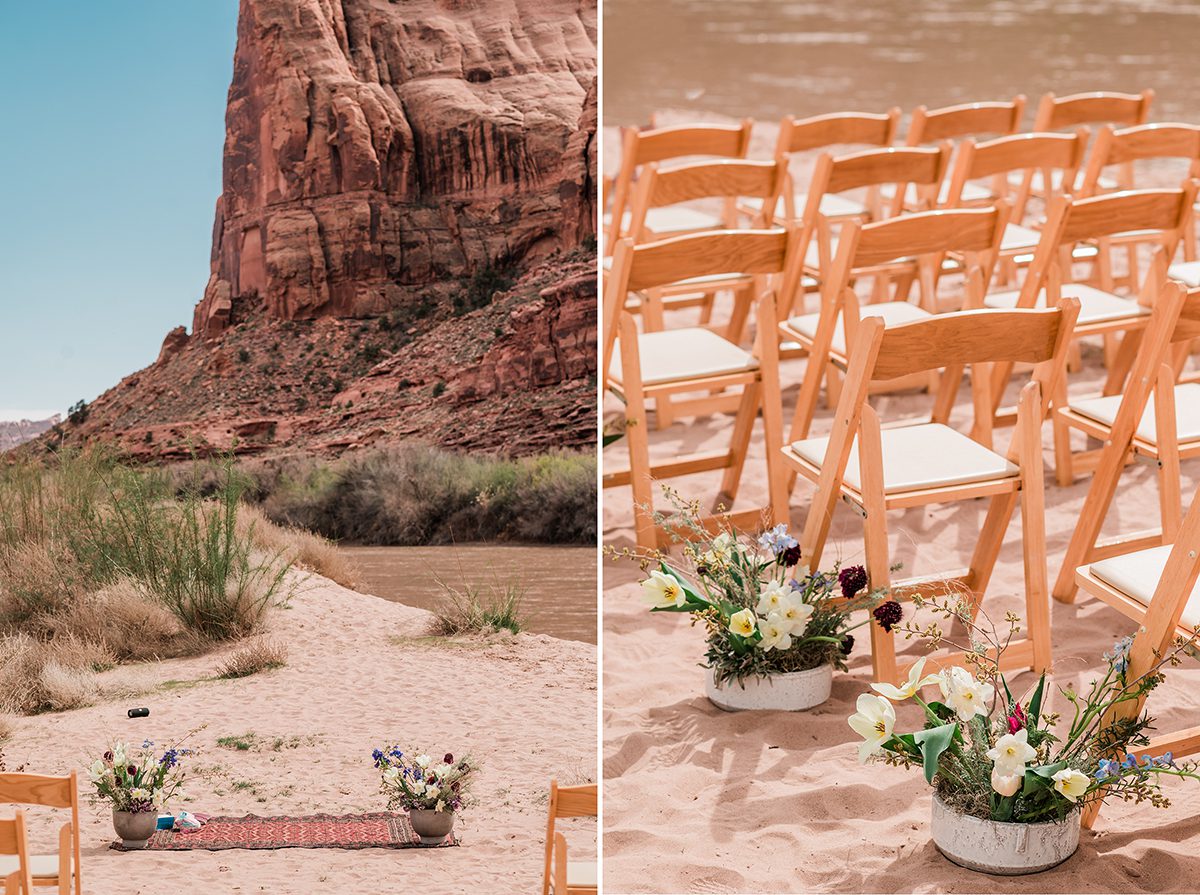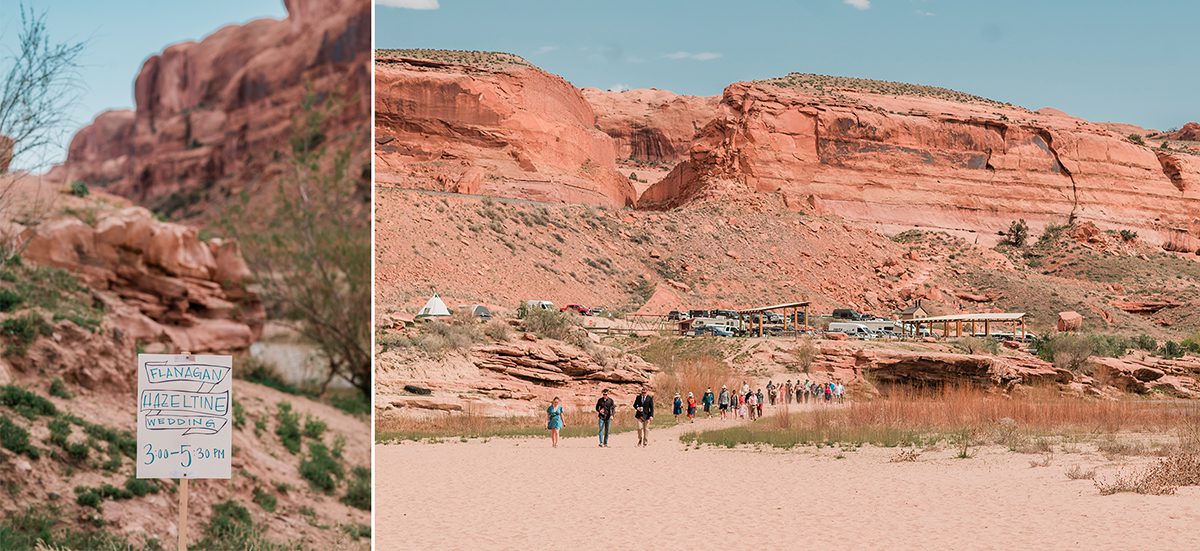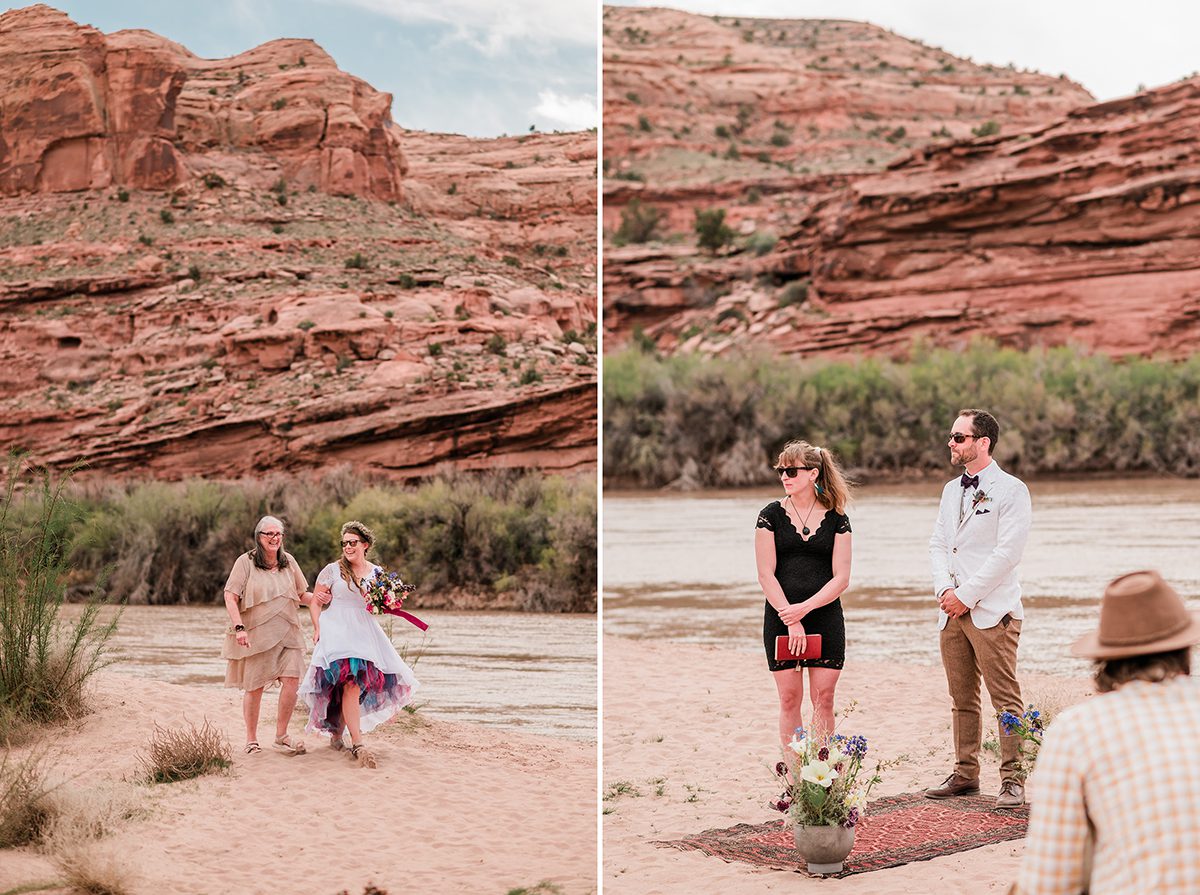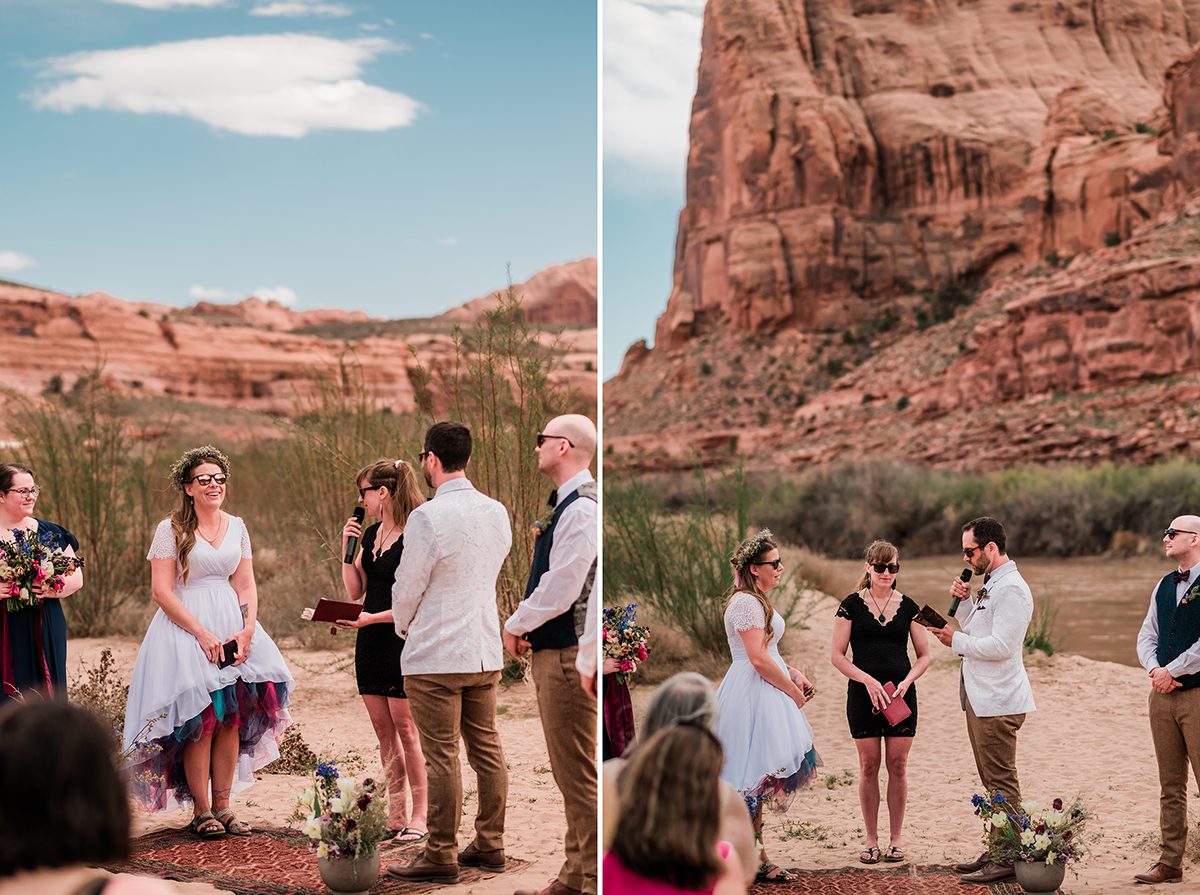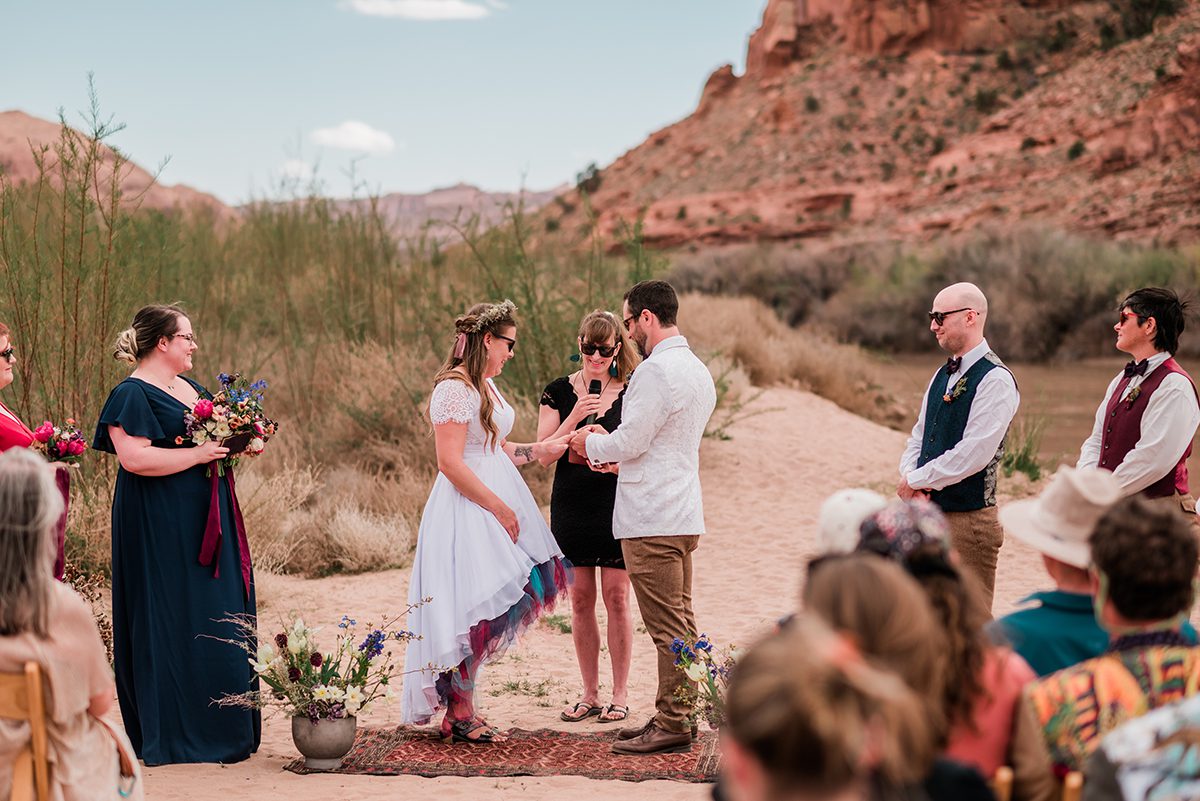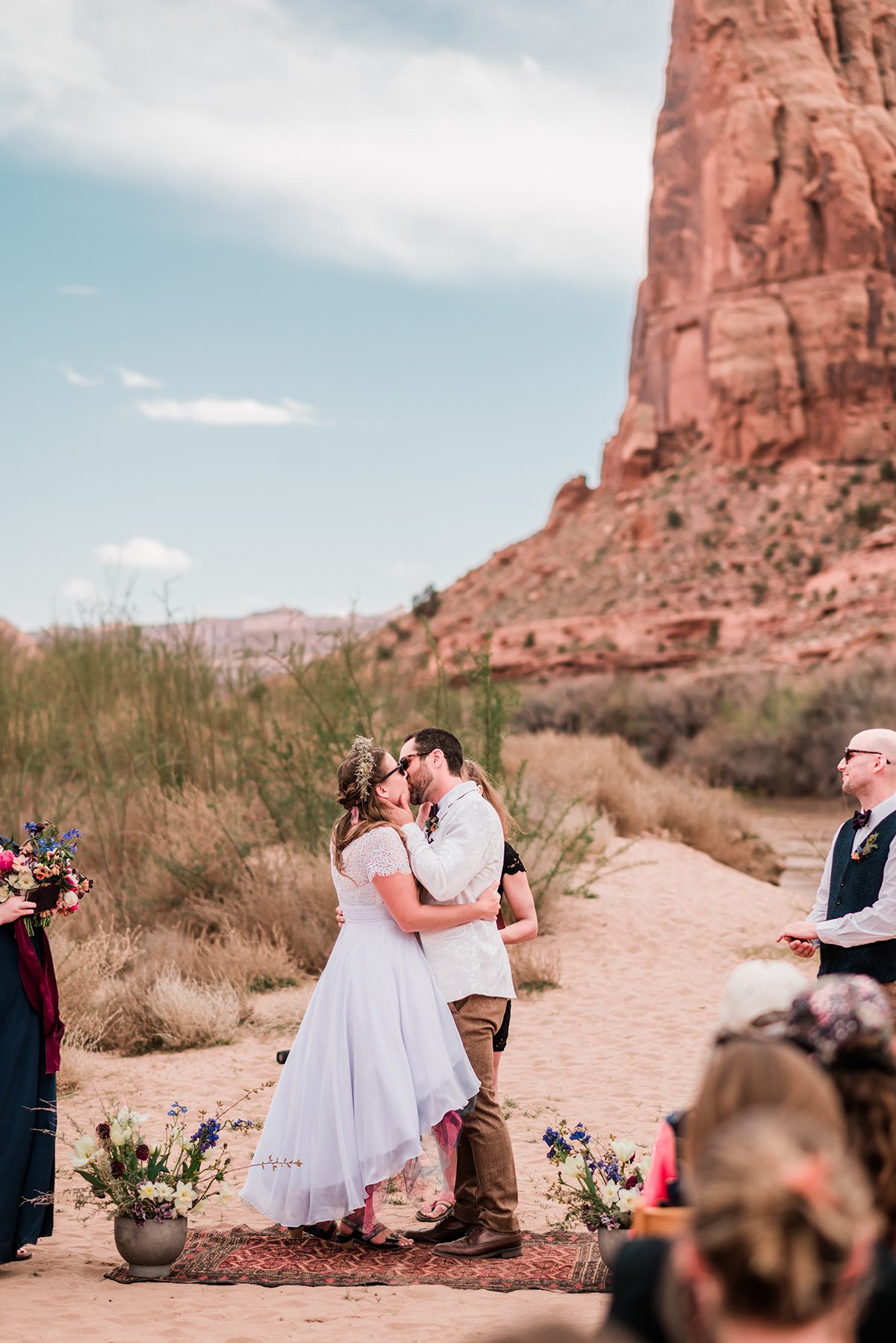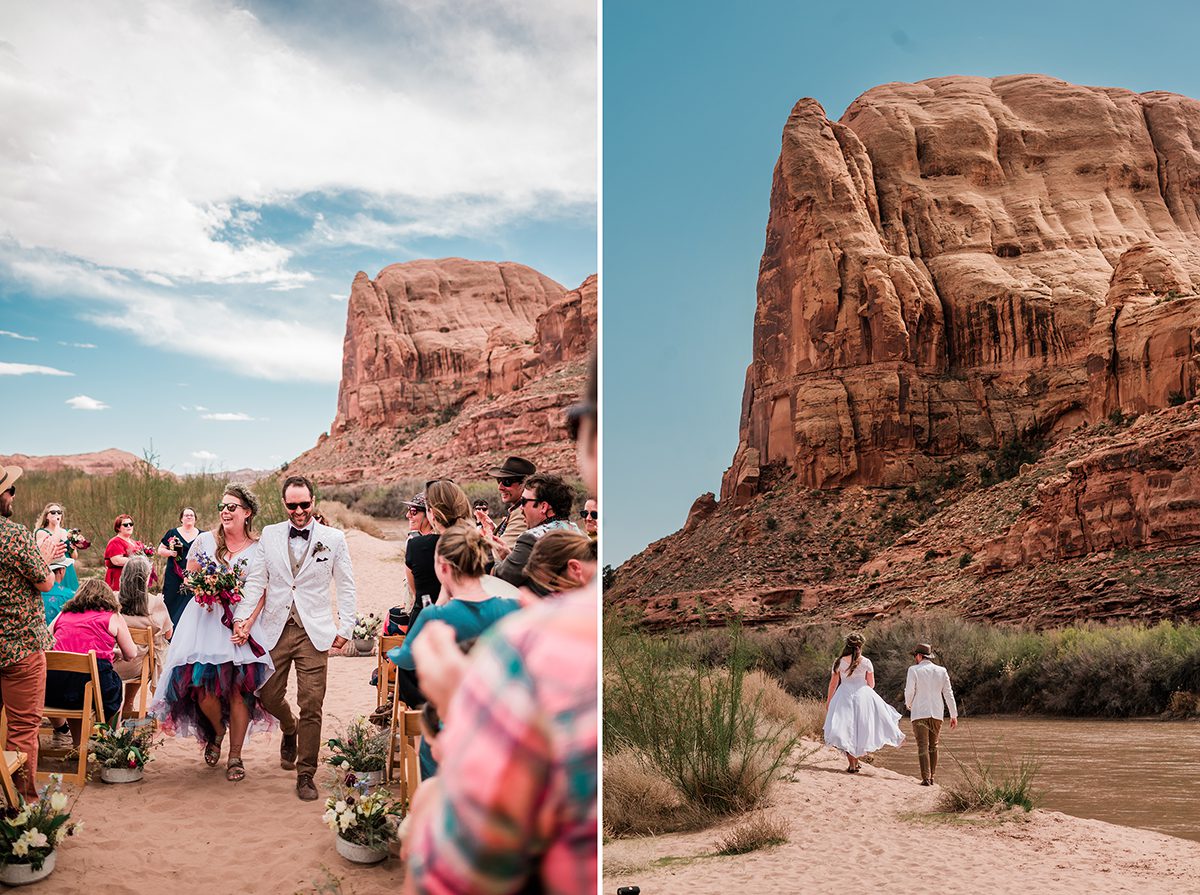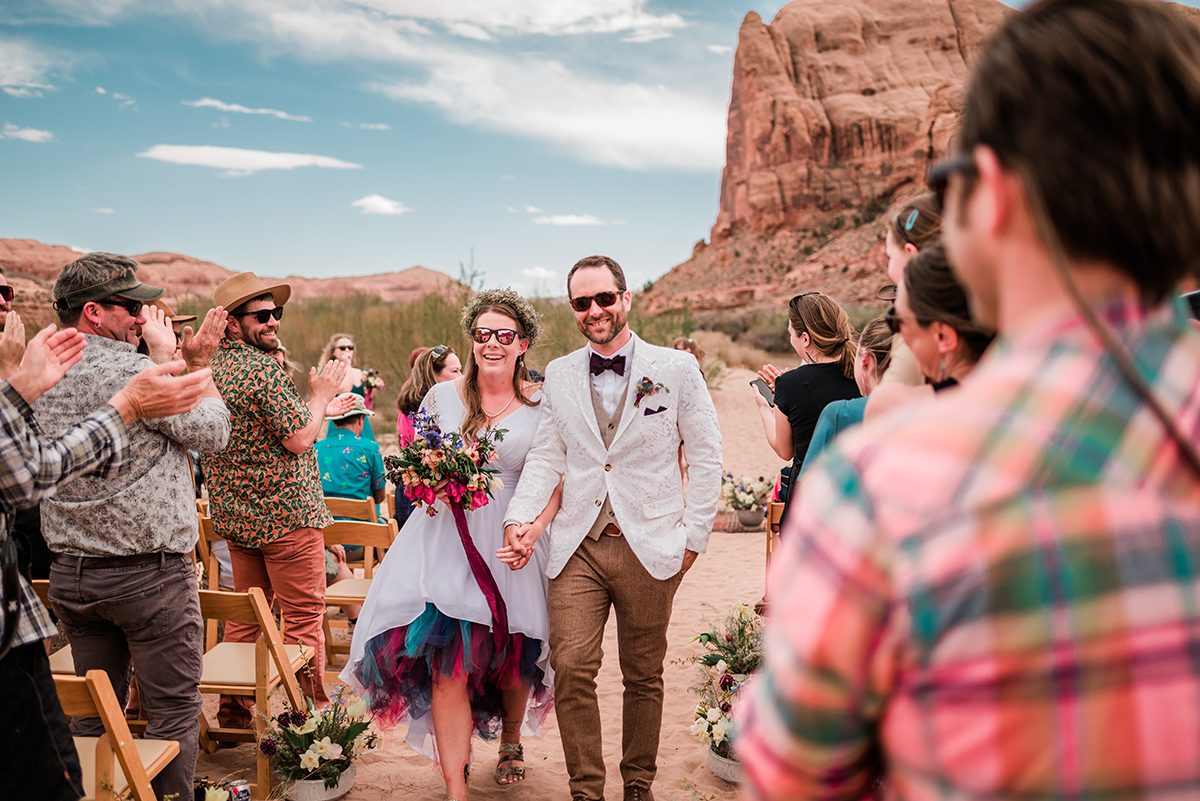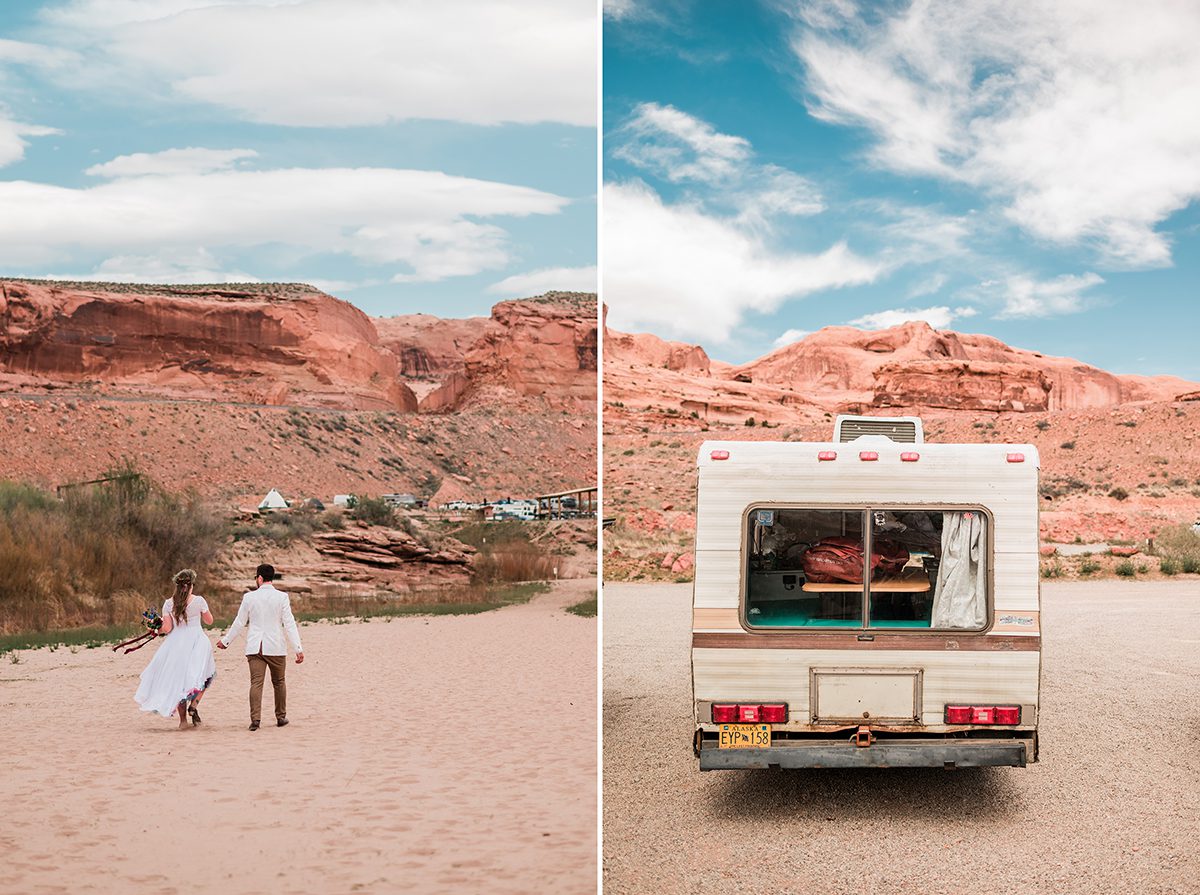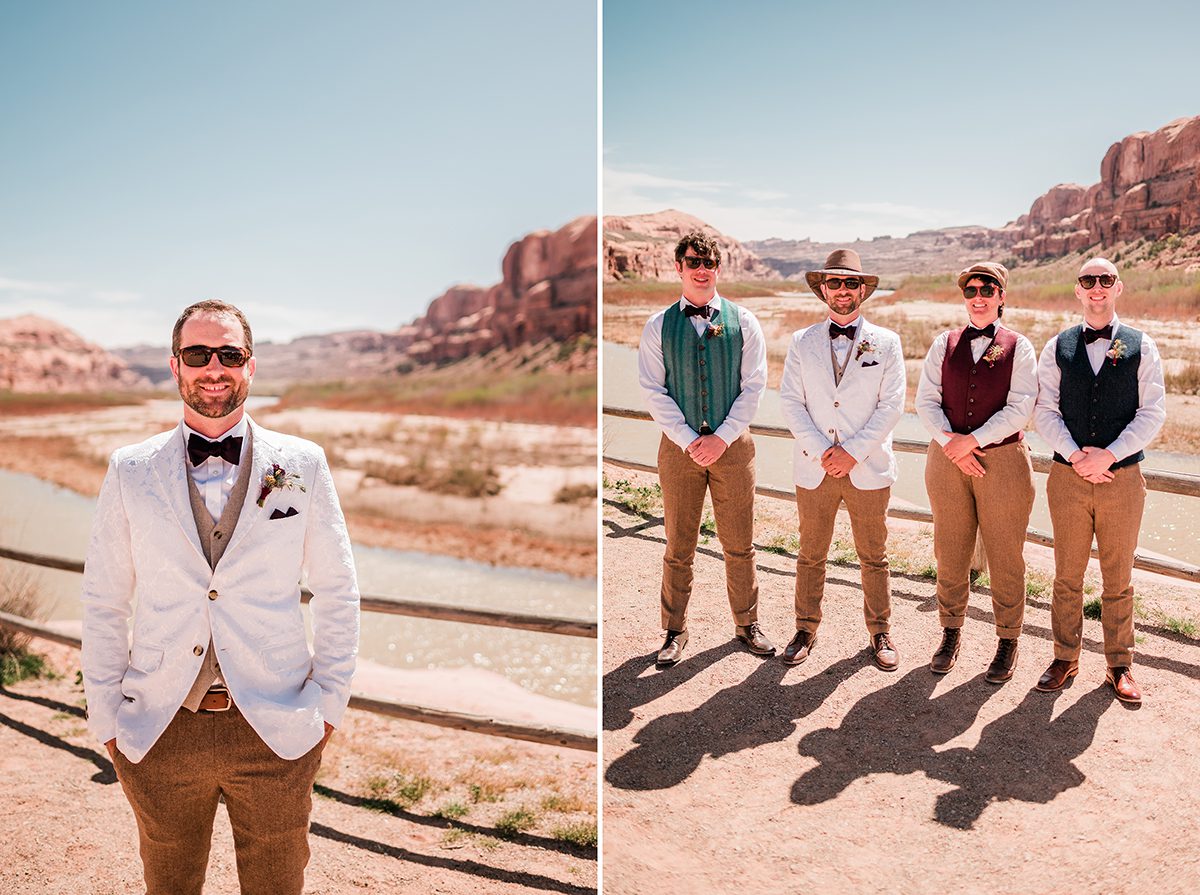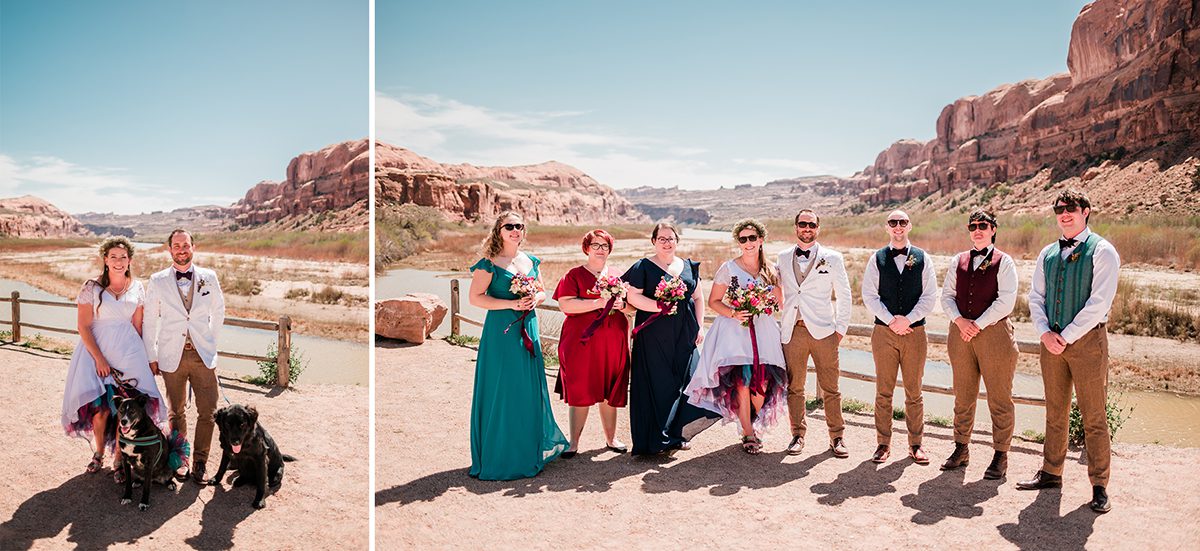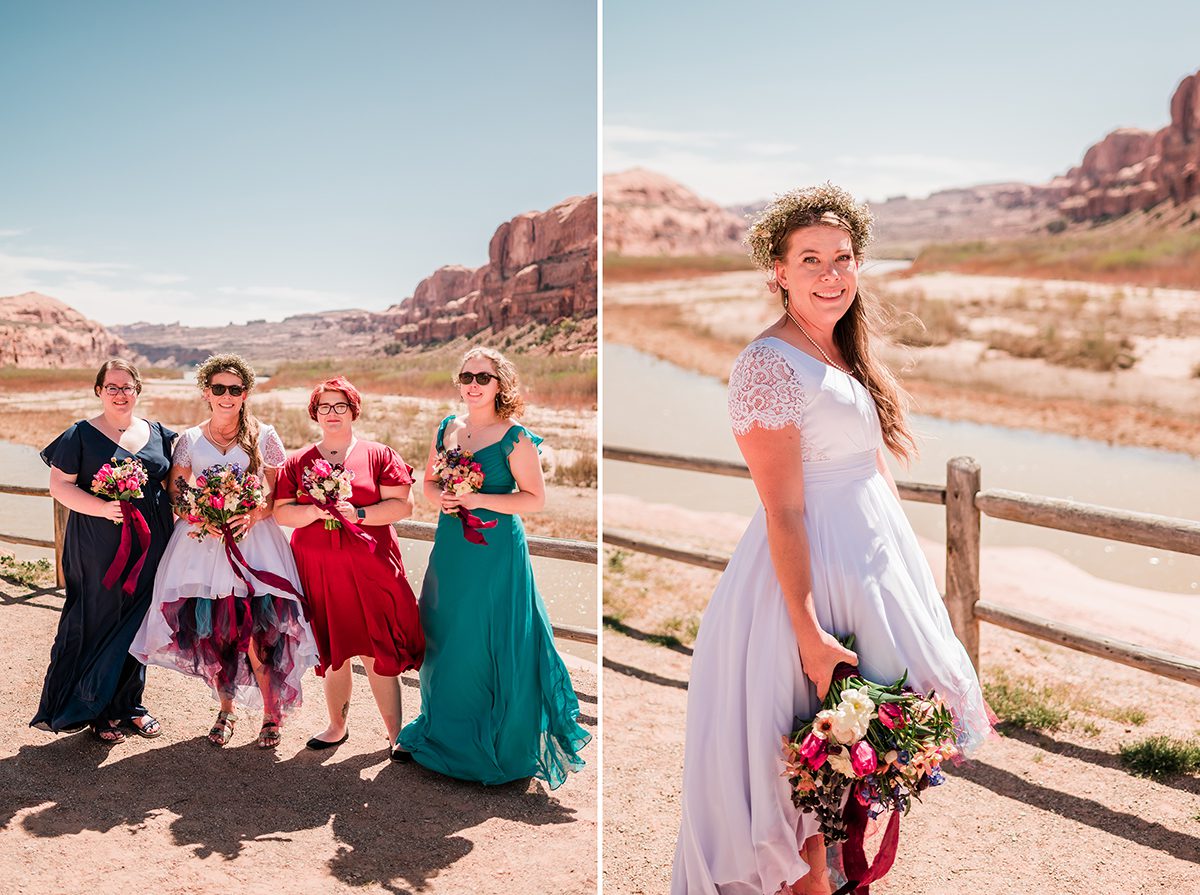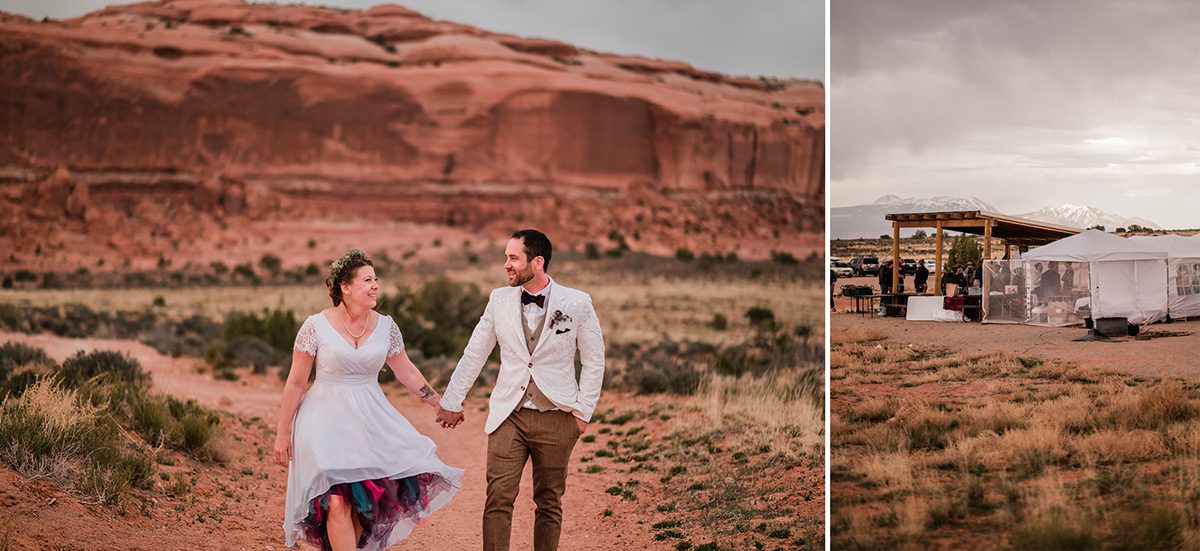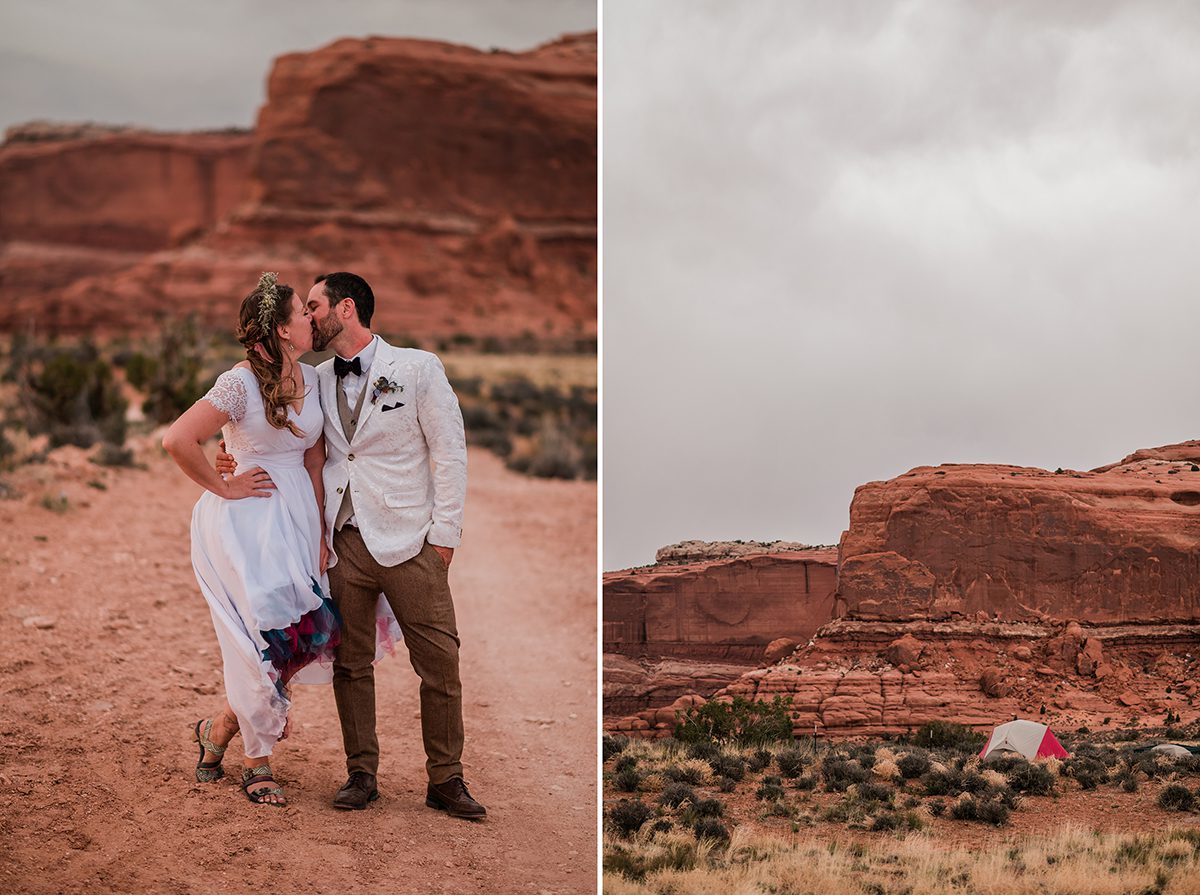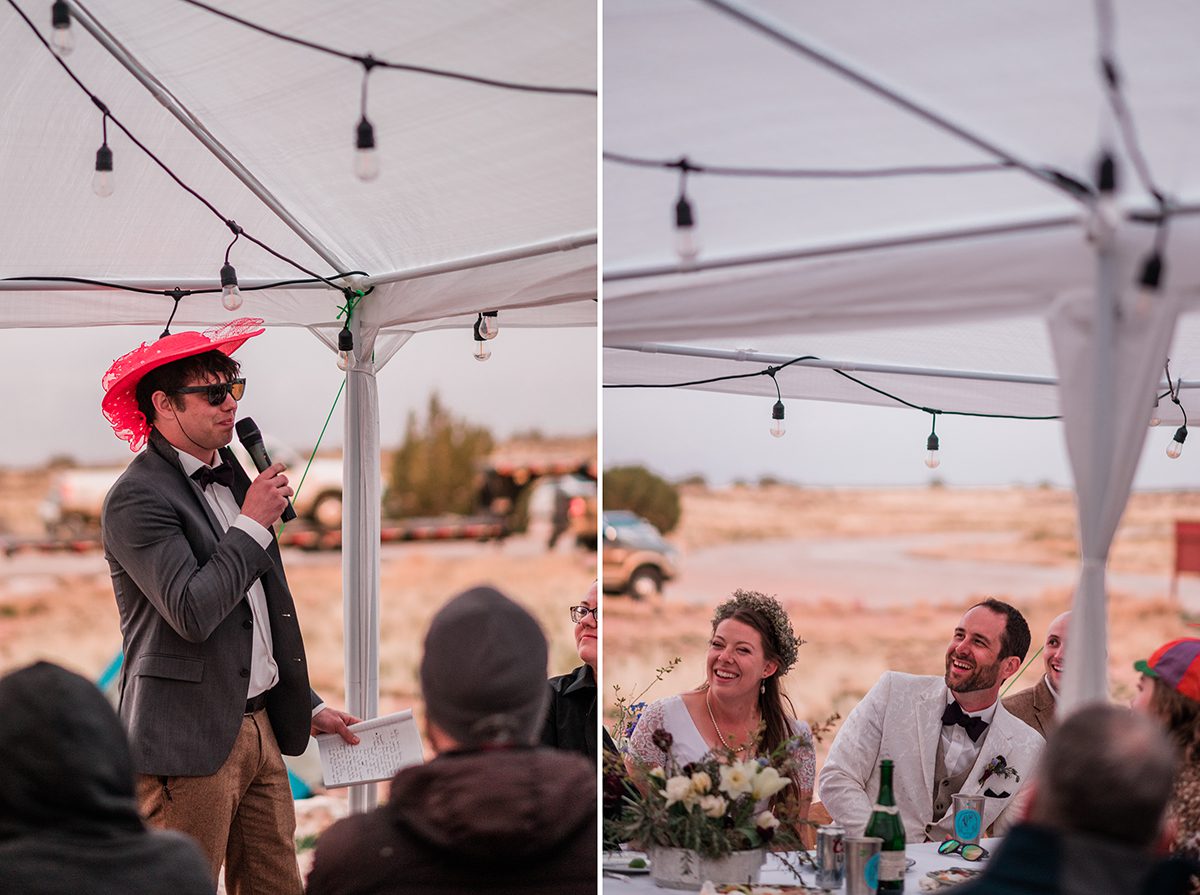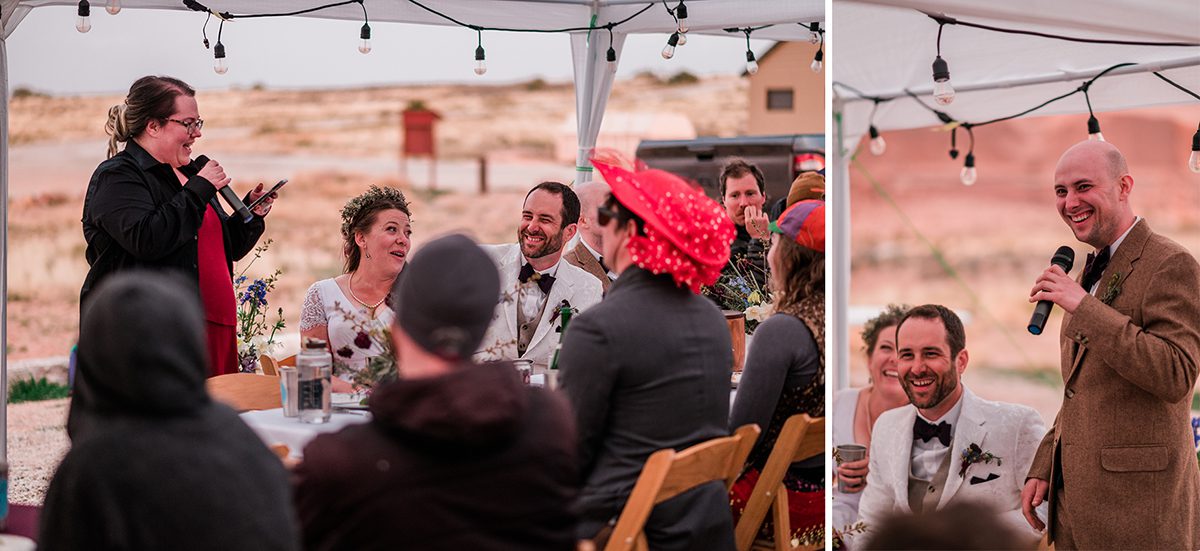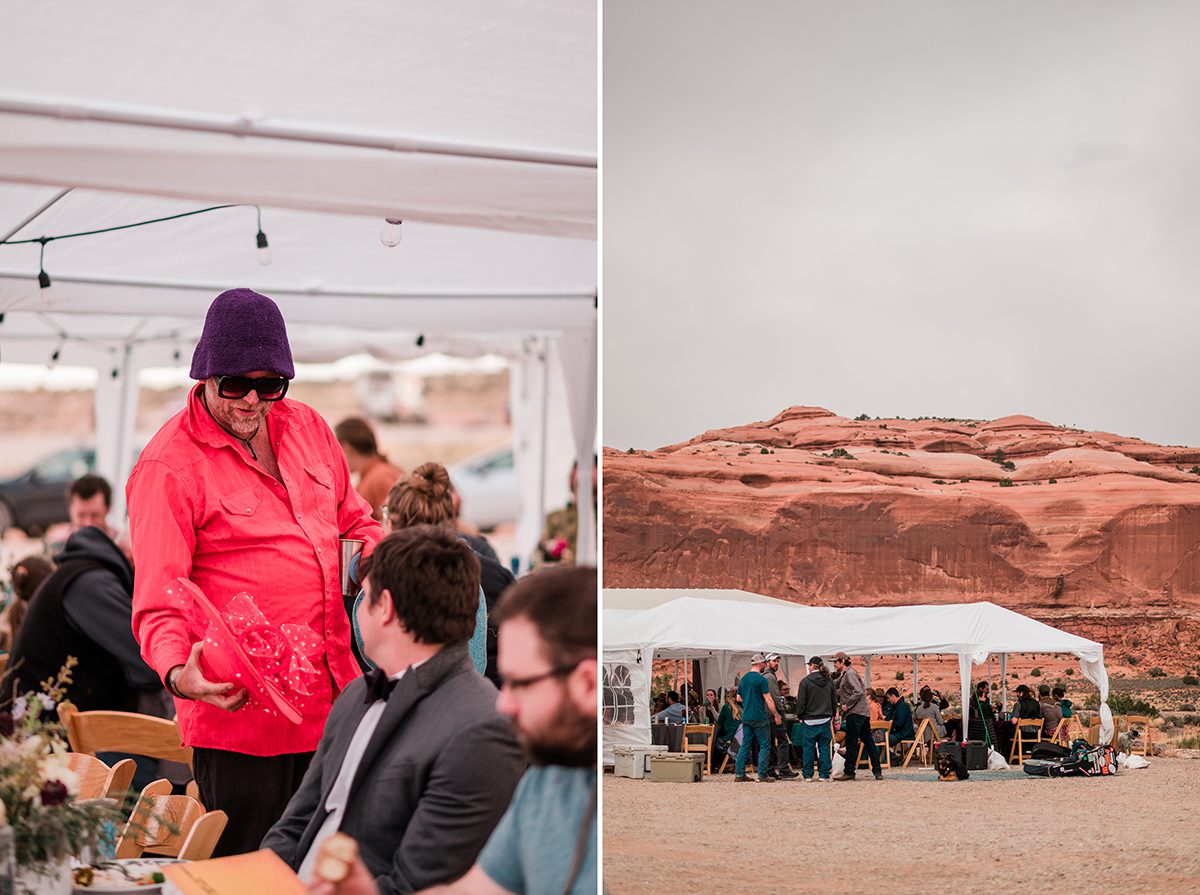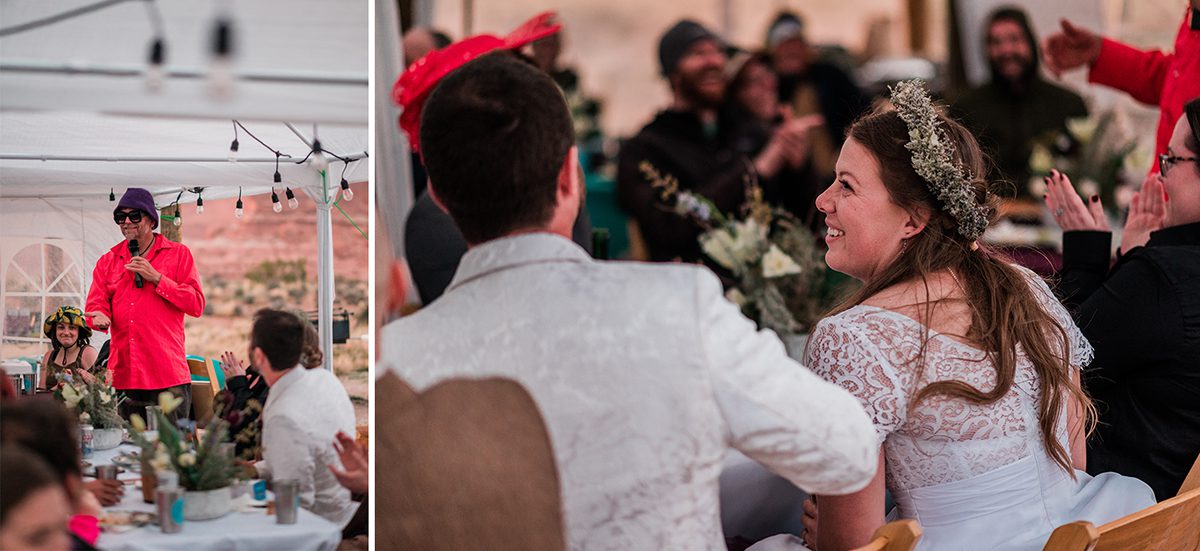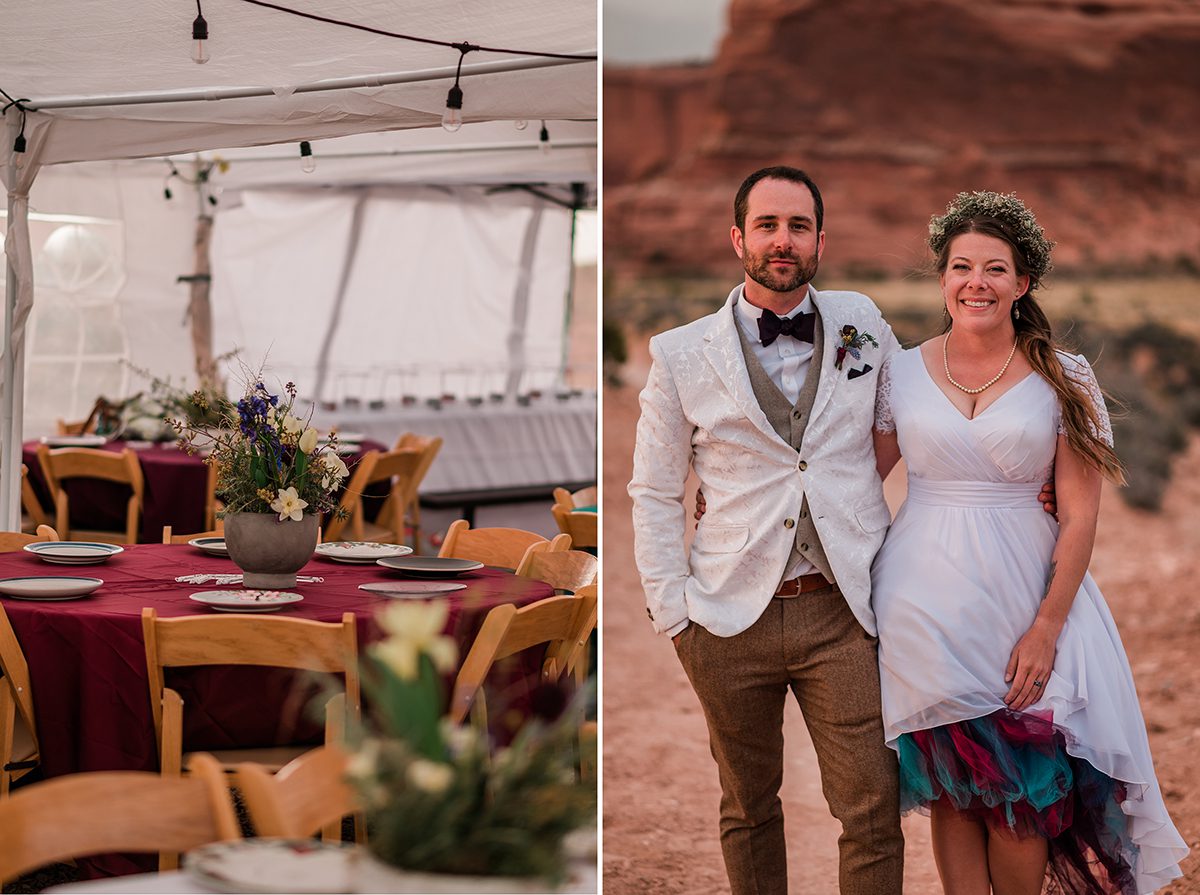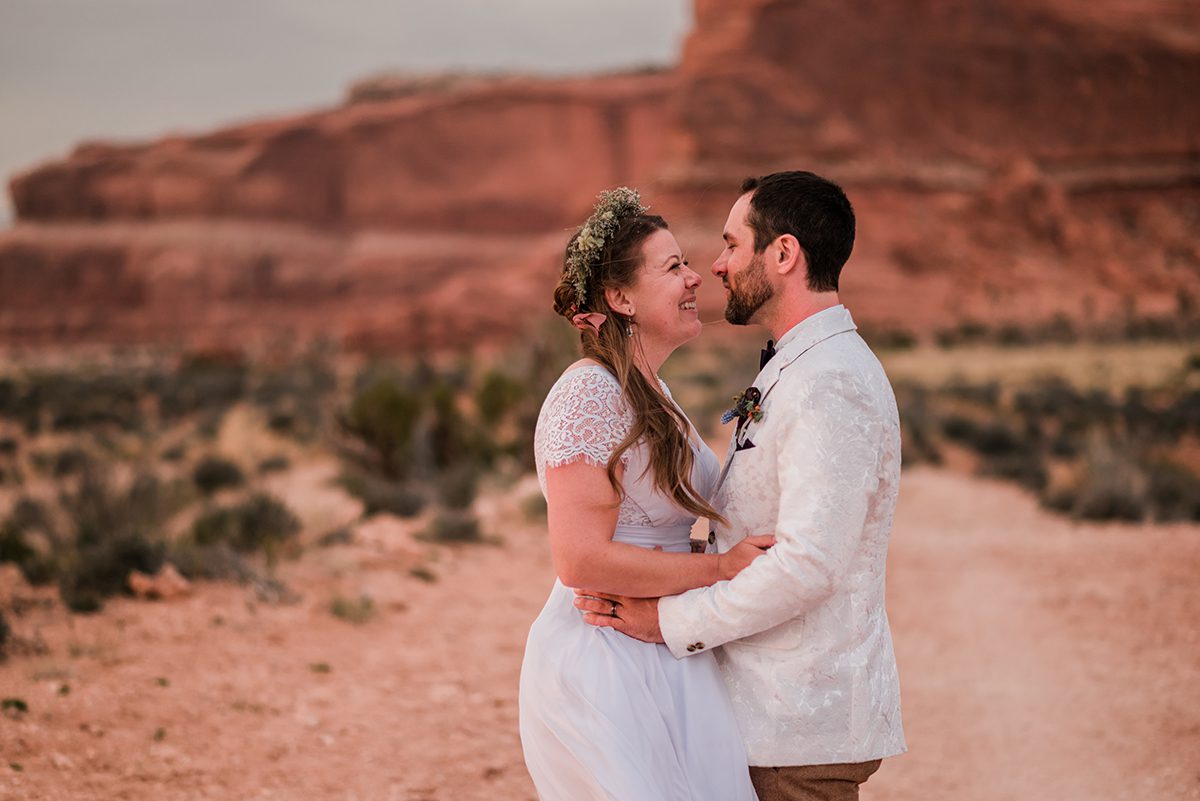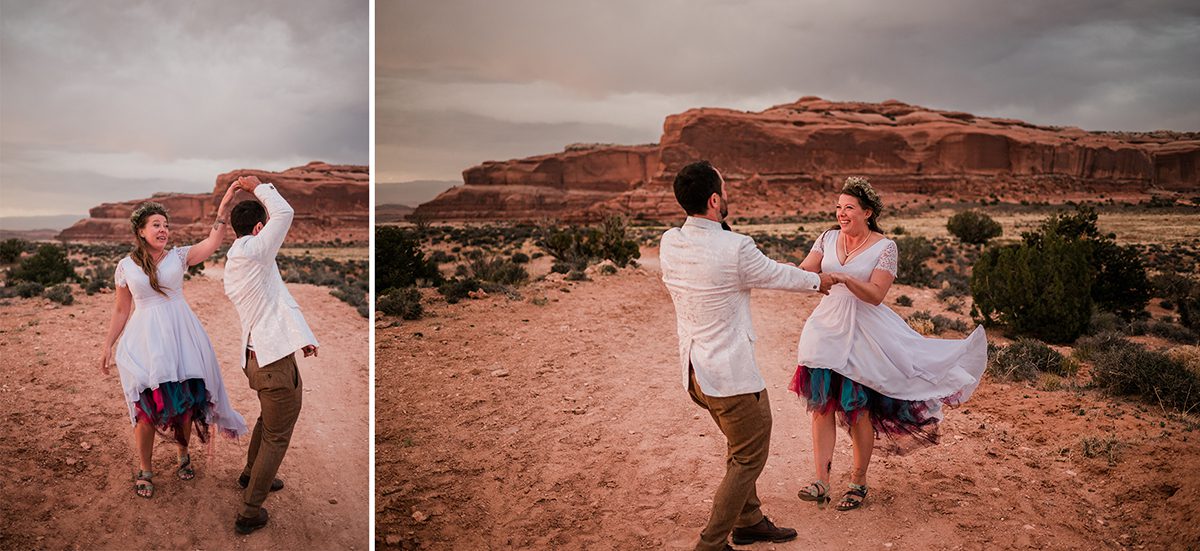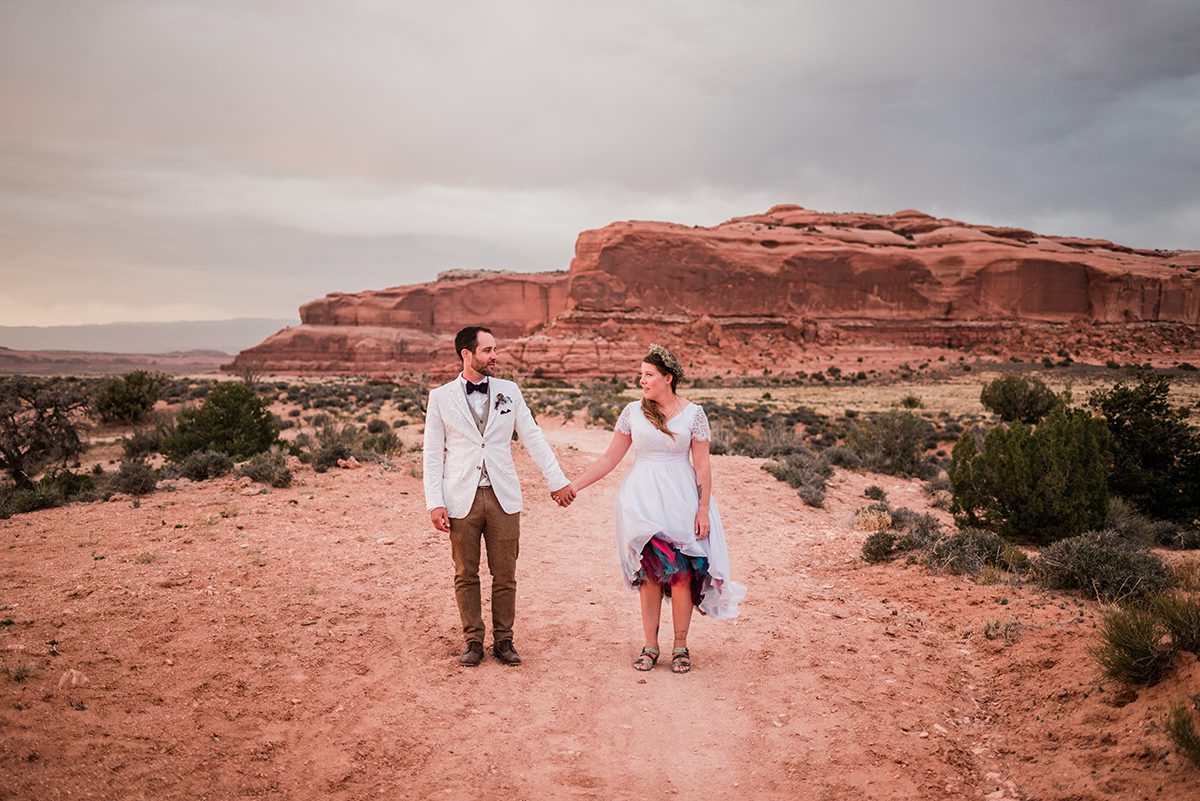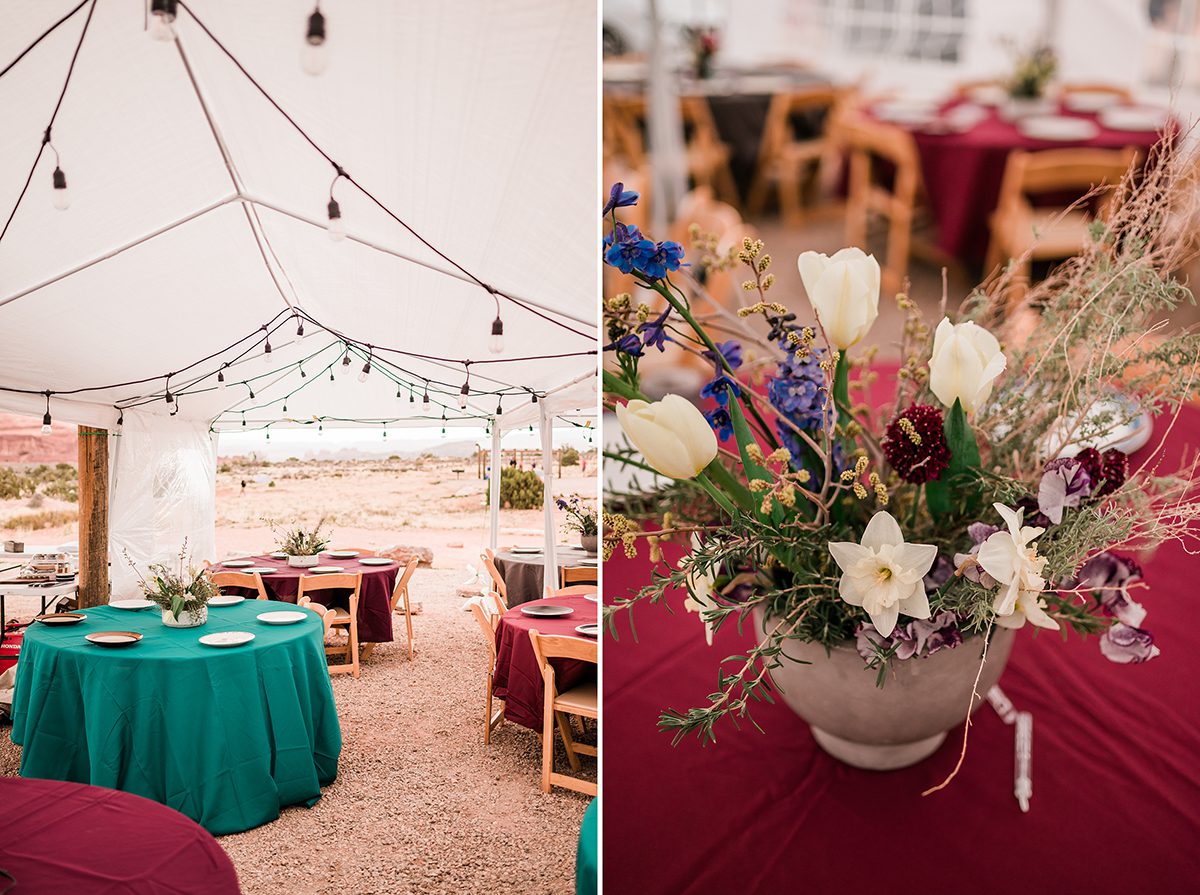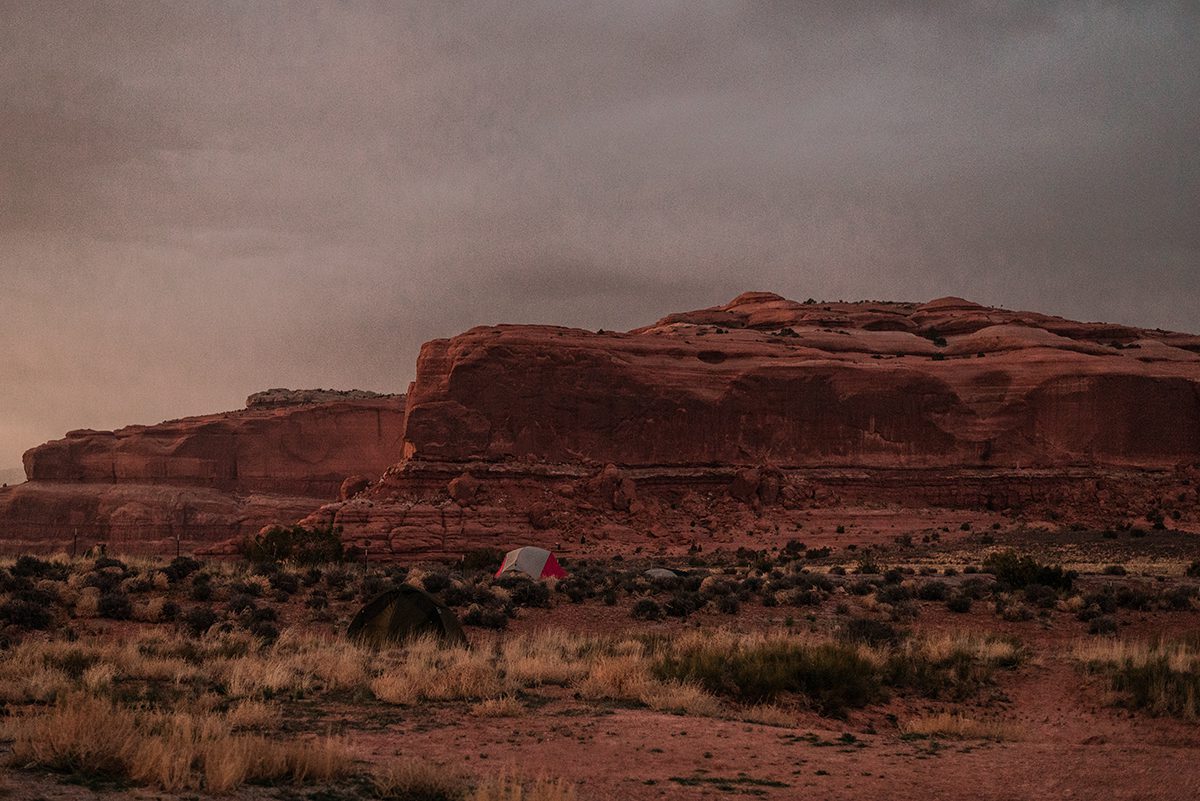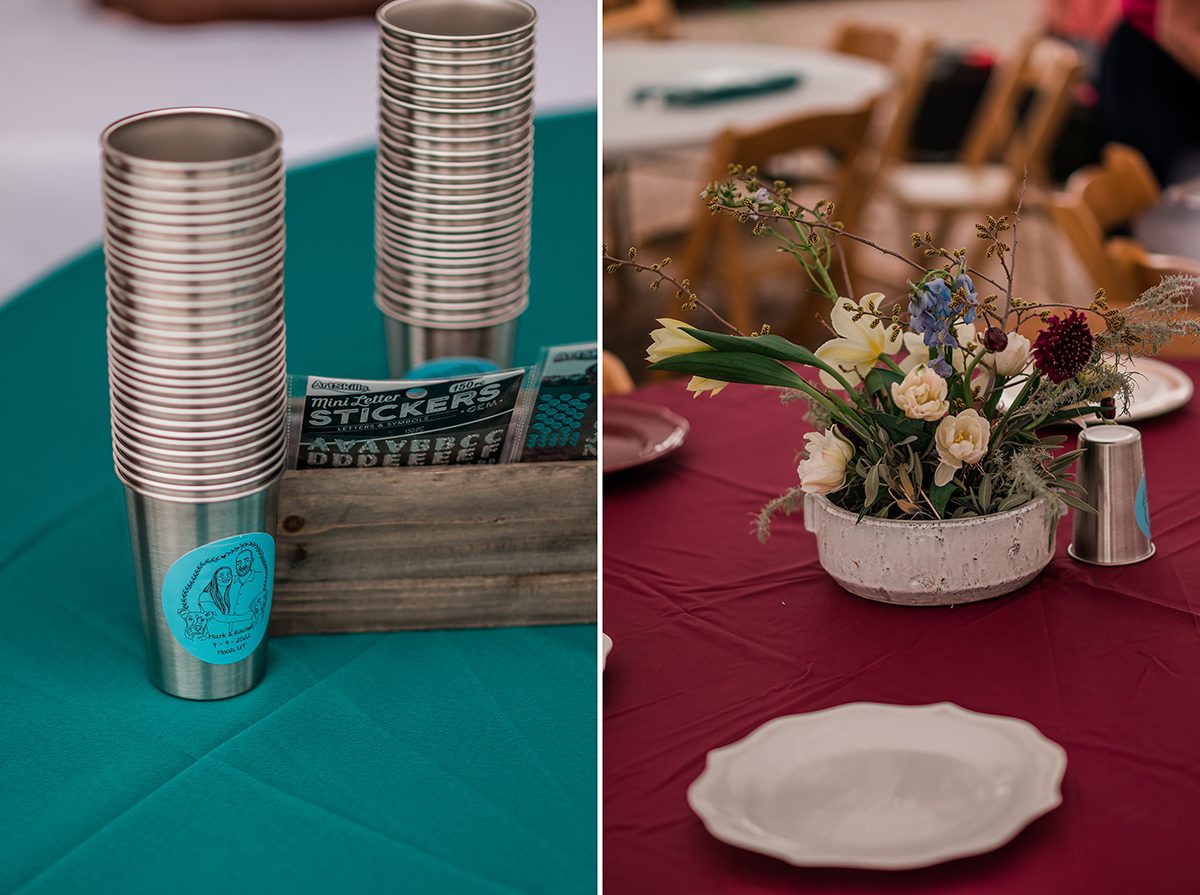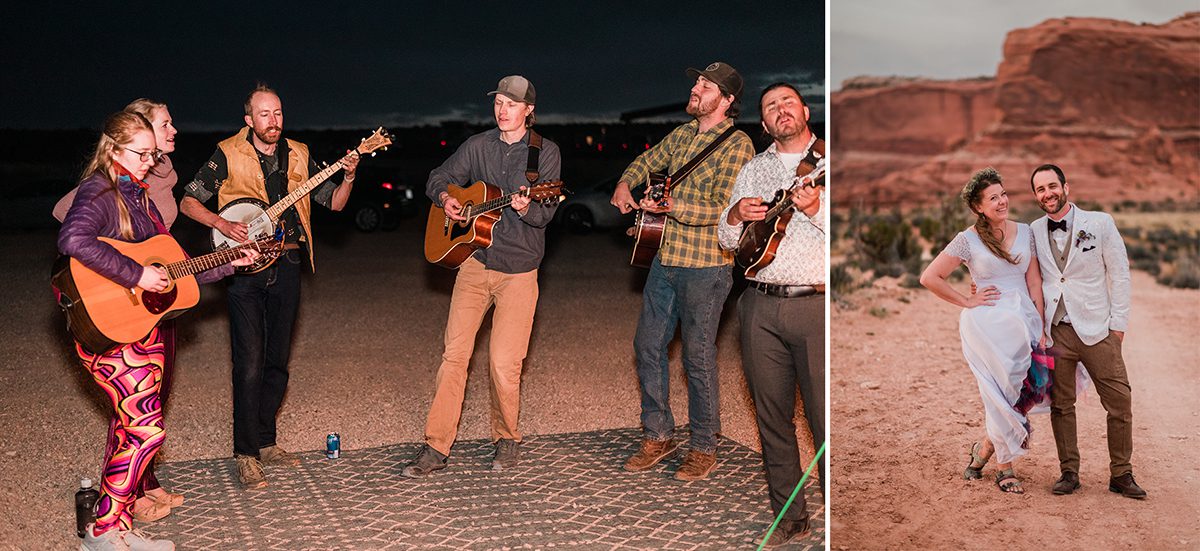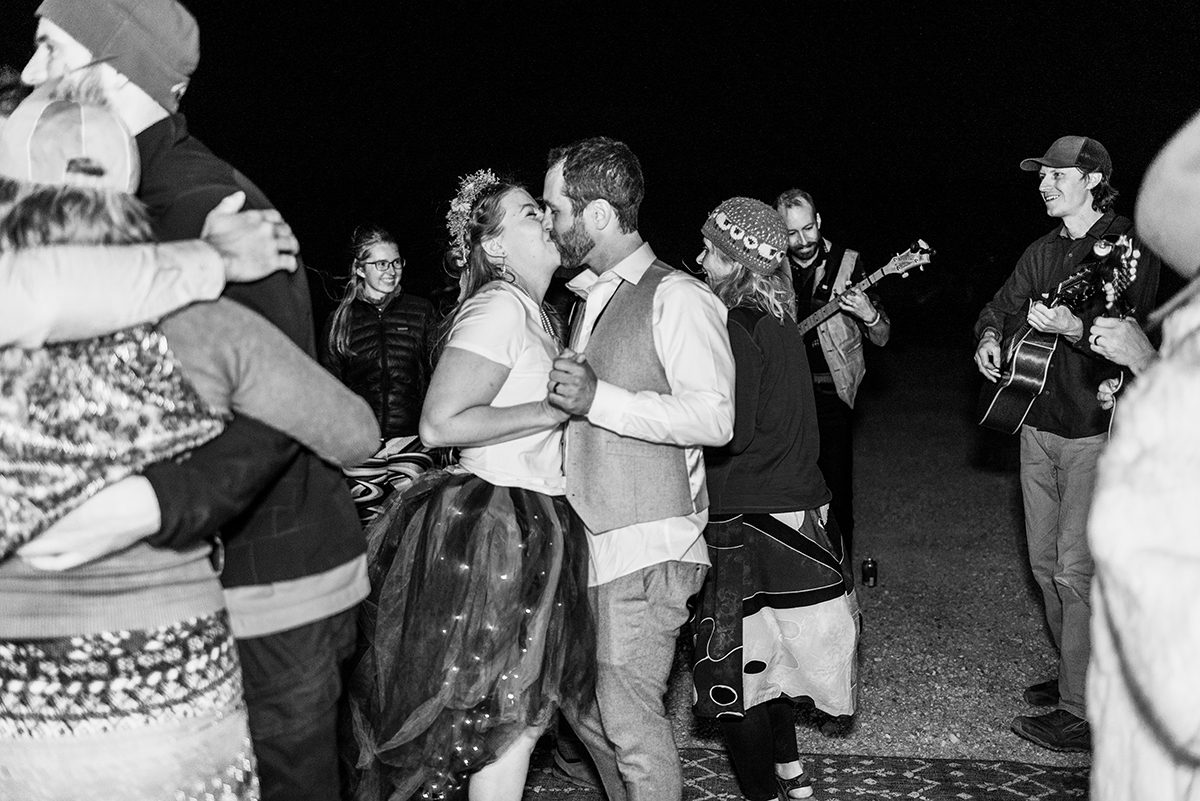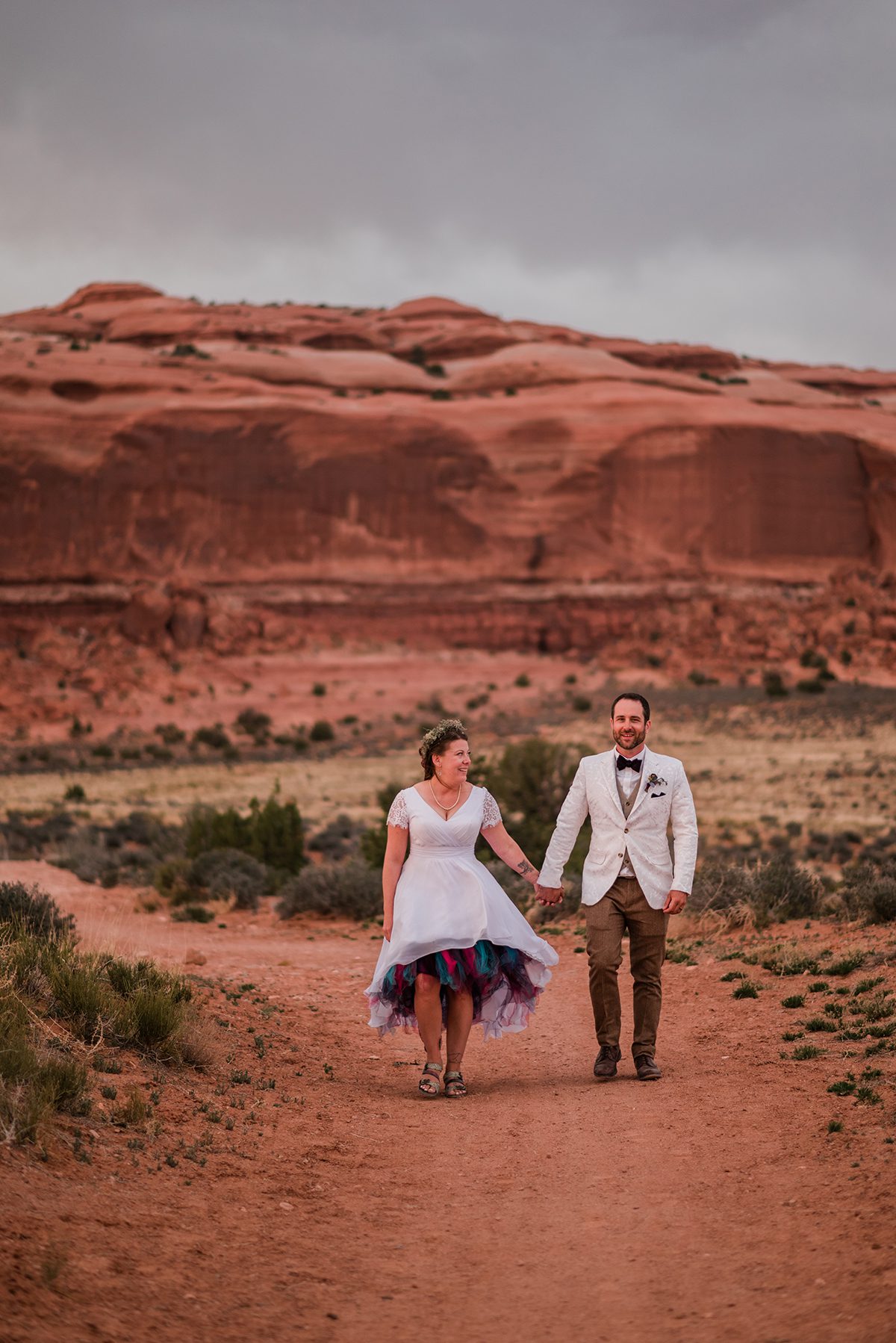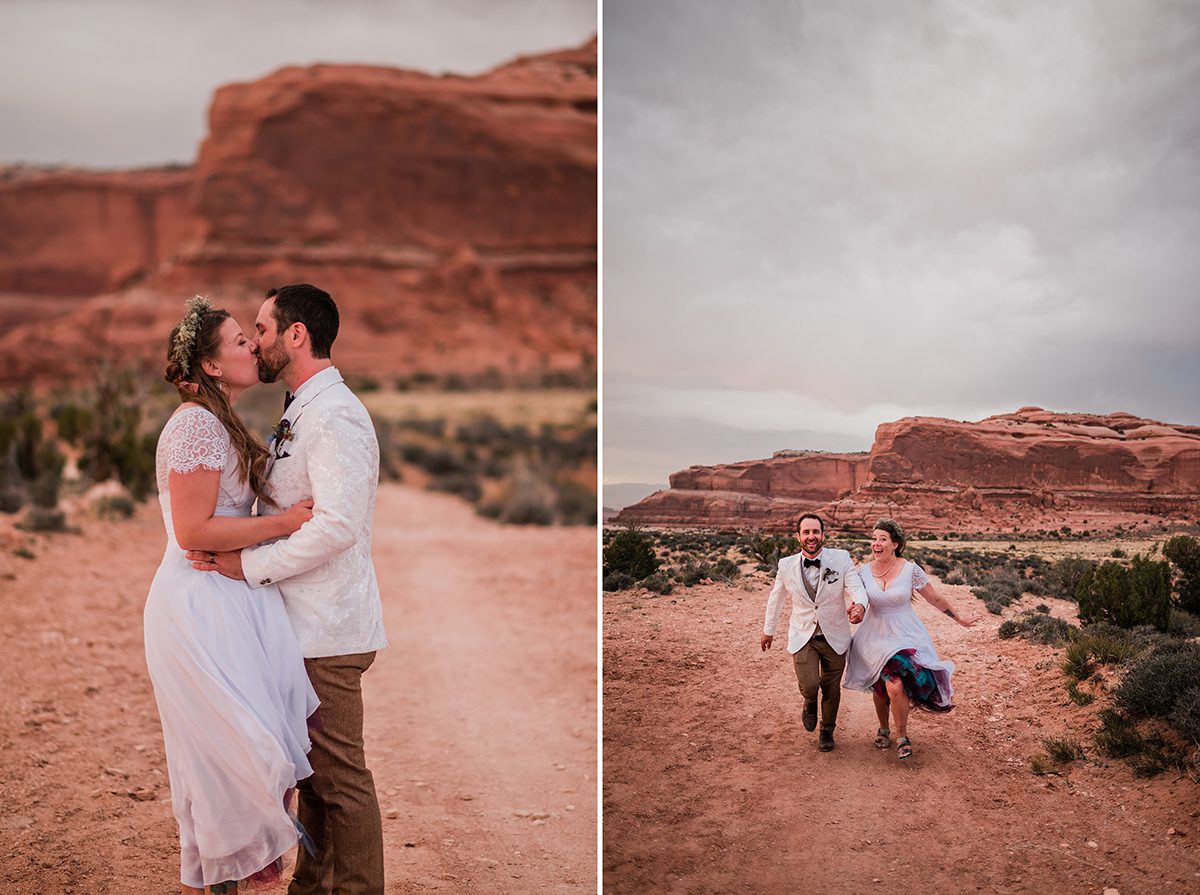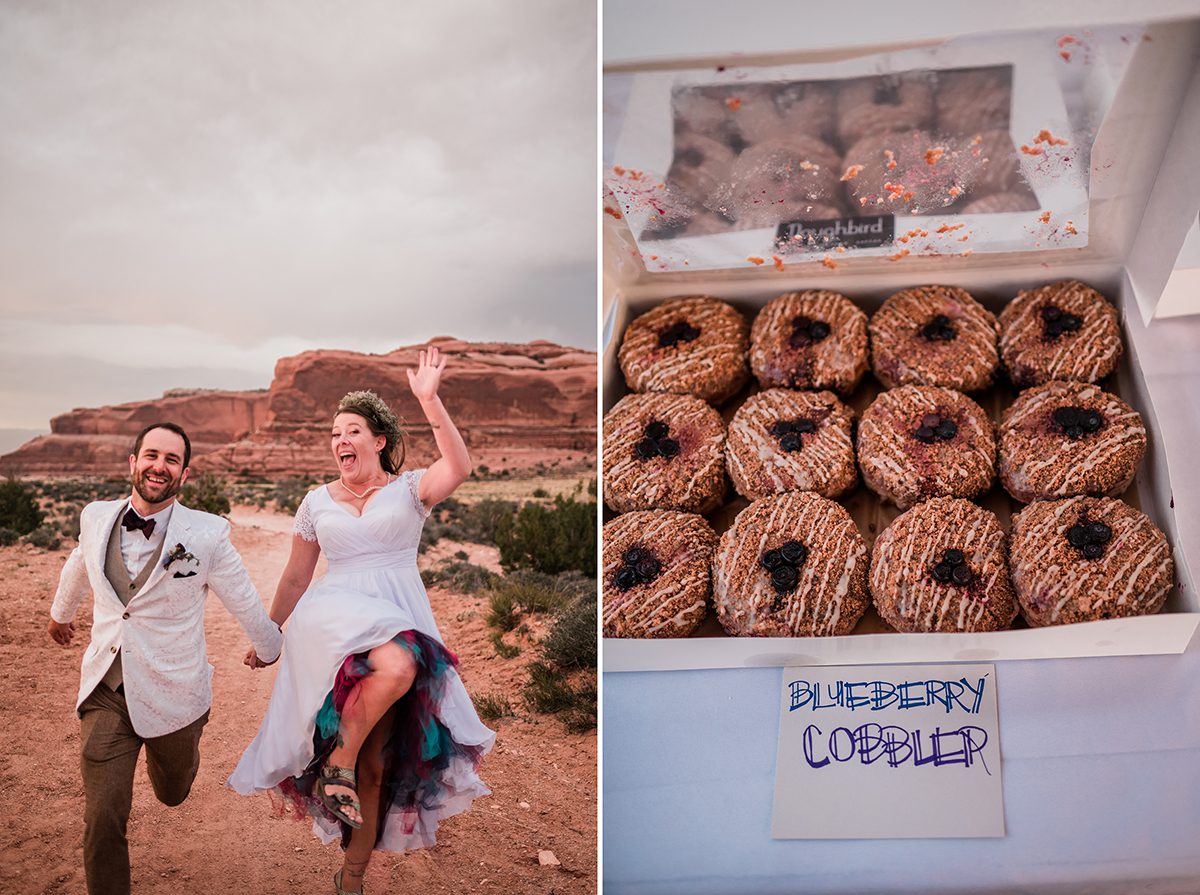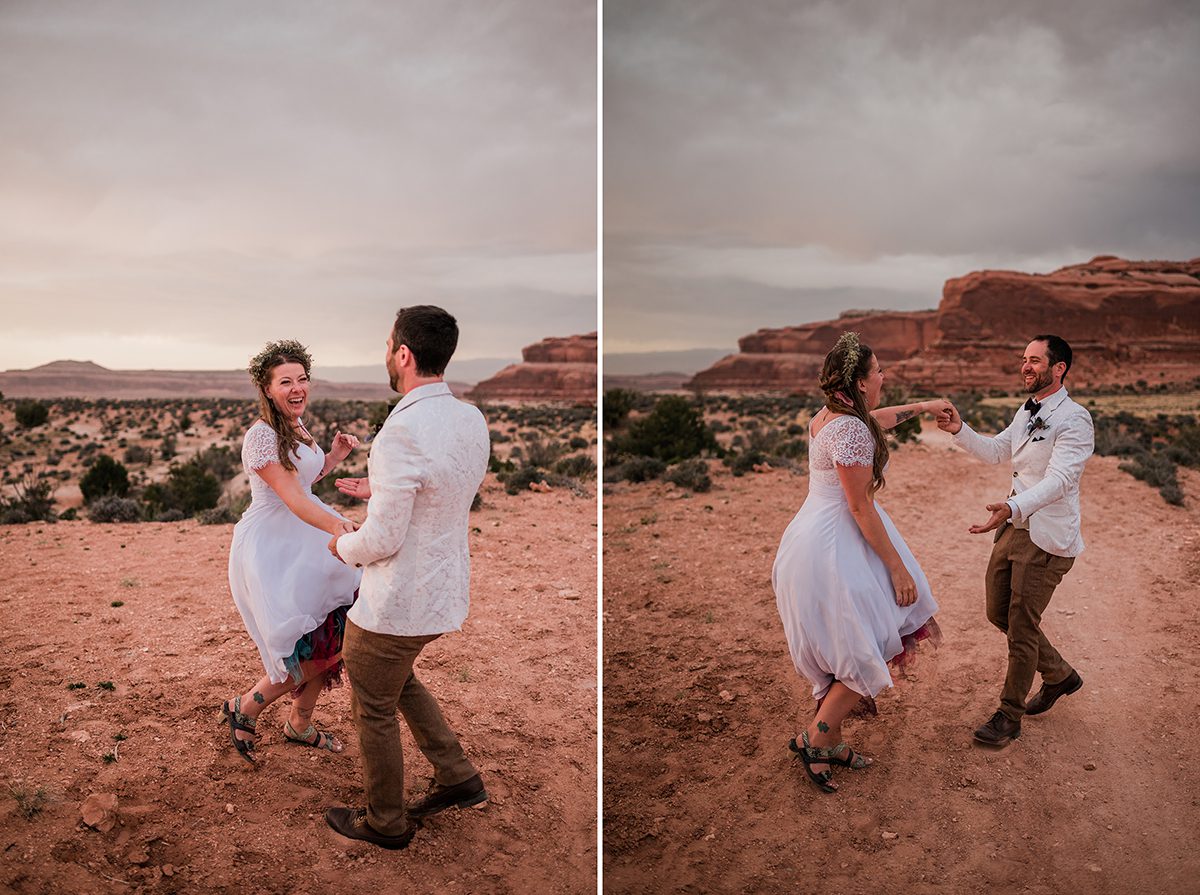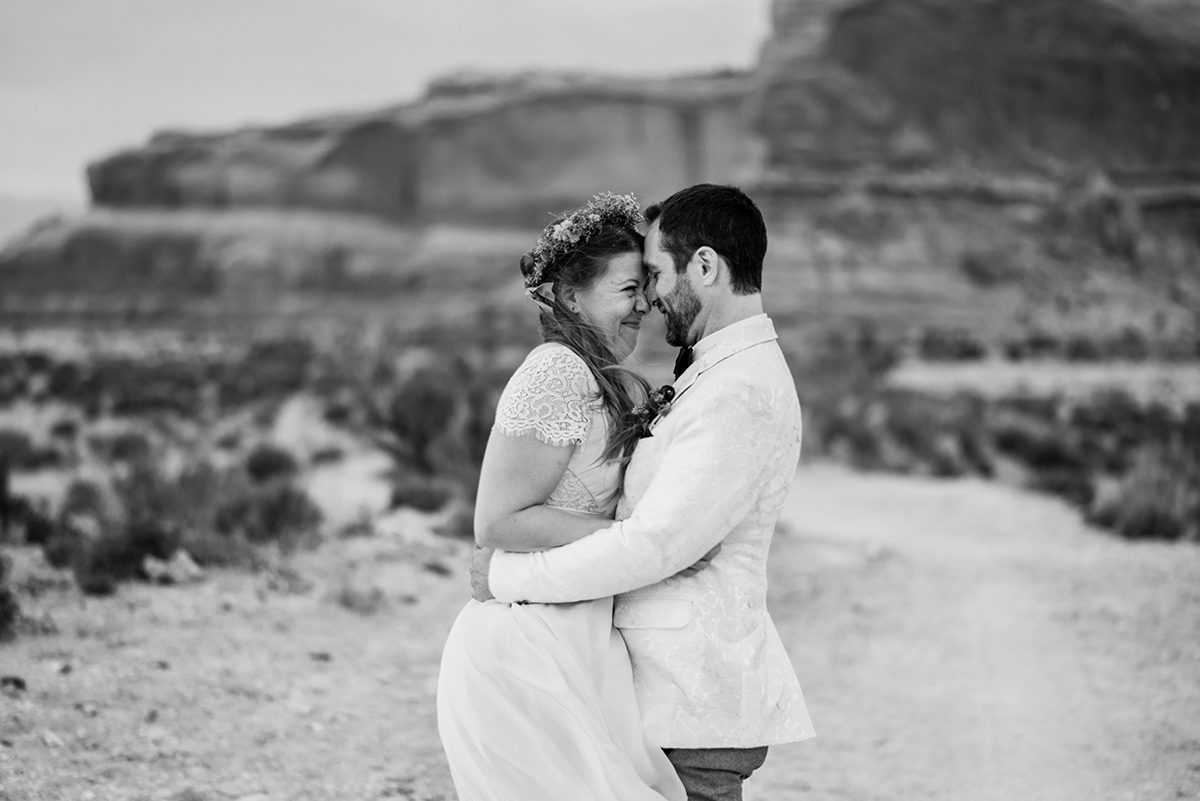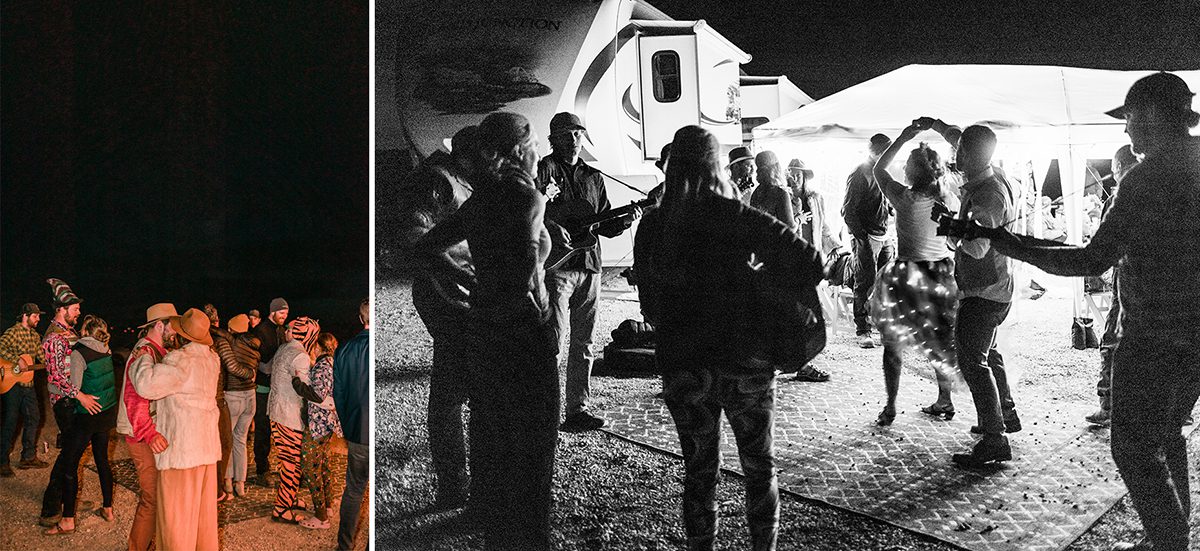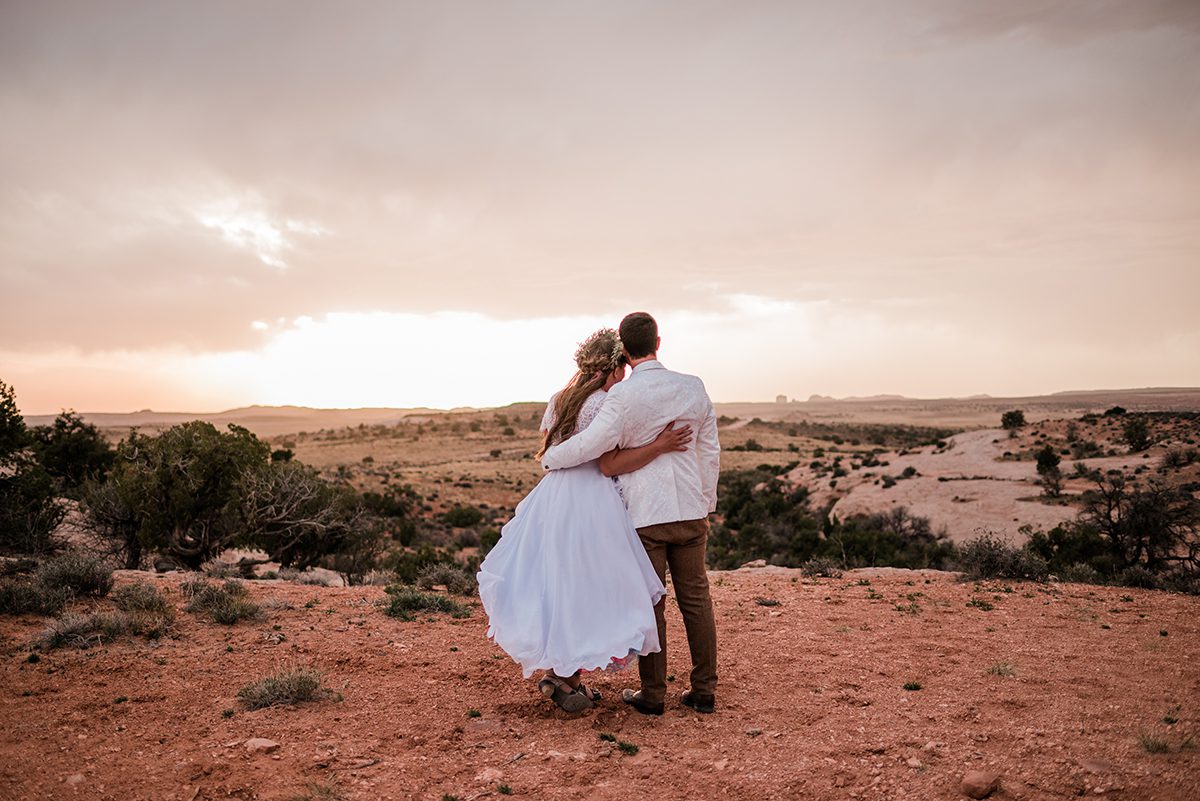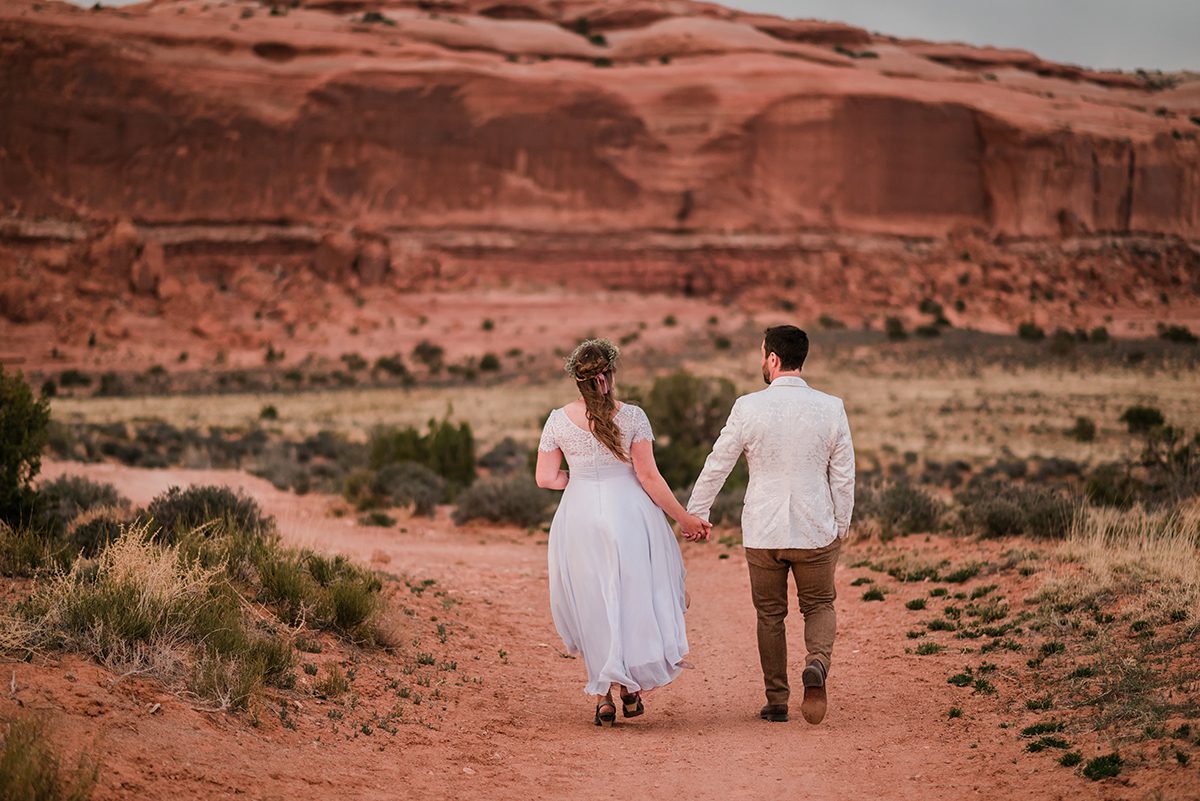 Wedding Vendors:
Venues: Moab BLM
Dress: JJs House
Tutu: Hua on Etsy
Flowers: Farmyard Moab
Donuts: Doughbird Moab
Rentals: Moab Event Services
Rings: Chasing Victory
This BLM Campground Wedding in Moab is also featured on Wandering Weddings!