I am always encouraging couples to plan a wedding day that exists for them. While I really love elopements, some couples are best served by a more traditional wedding. That doesn't mean, however, that you're required to do all the traditional things if they don't serve you. Sarah and Andy's wedding on Mt. Crested Butte was planned with exactly that mentality.
It poured rain all day Friday on my way to Crested Butte, the pass becoming sloppy and rutted with mud. We woke Saturday, though, to blue skies and perfect temperatures – the best weather for a wedding day! I met up with Andy and a bunch of his friends on the patio of Elevation Hotel, Mt. Crested Butte towering in the background, as they got lunch and shared a cheers to the day ahead.
After leaving them to eat their food and get ready for the day, I made my way over to Sarah's rental for her side of getting ready. Hair and makeup were finishing up as Sarah showed me all her details. A common theme that I found throughout the day became clear at this moment: these two were surrounded by love both big and small, from the people and moments to the little details they had adorning them.
Andy's cuff links were marked W for his last name, the one Sarah would be taking. They originally belonged to Andy's grandfather, and he accompanied Andy all day in that small way. Andy's mother made (yes, MADE) all of the flower girls' dresses, love poured into each stitch. Sarah's ring was filled with family heirloom diamonds, and the necklace around her neck belonged to her grandmother. Needless to say, they had plenty of options for "something borrowed" ha!
In keeping with the guidance of creating a day that serves you, Sarah and Andy decided to share a first look and exchange private vows so that they could be candid without the pressure of an audience. This is my favorite newer trend I'm seeing couples opt for – if you love the privacy of an elopement but could never see yourself not having more than a handful of guests, you can combine the best of both worlds in this way! We hopped on the ski lift to the top of the mountain for their private wedding on Mt. Crested Butte, where they exchanged vows surrounded by the most incredible views.
We followed their private vows with a formal wedding ceremony at the Mountain Wedding Garden, surrounded by all their loved ones, and a reception at the pavilion on site. Sarah's father, sisters, and Andy's best man gave some incredible speeches (I cried as usual) and they shared a first dance. For Sarah's dance with her father, the two danced to "What a Wonderful World" sung by her grandfather (I cried again) and then the party began. Their friends and family had the best dance moves, and their DJ kept the party strong with every single song. It was hard to leave at the end of the night! Take a peek at some of my favorite moments from their wedding on Mt. Crested Butte: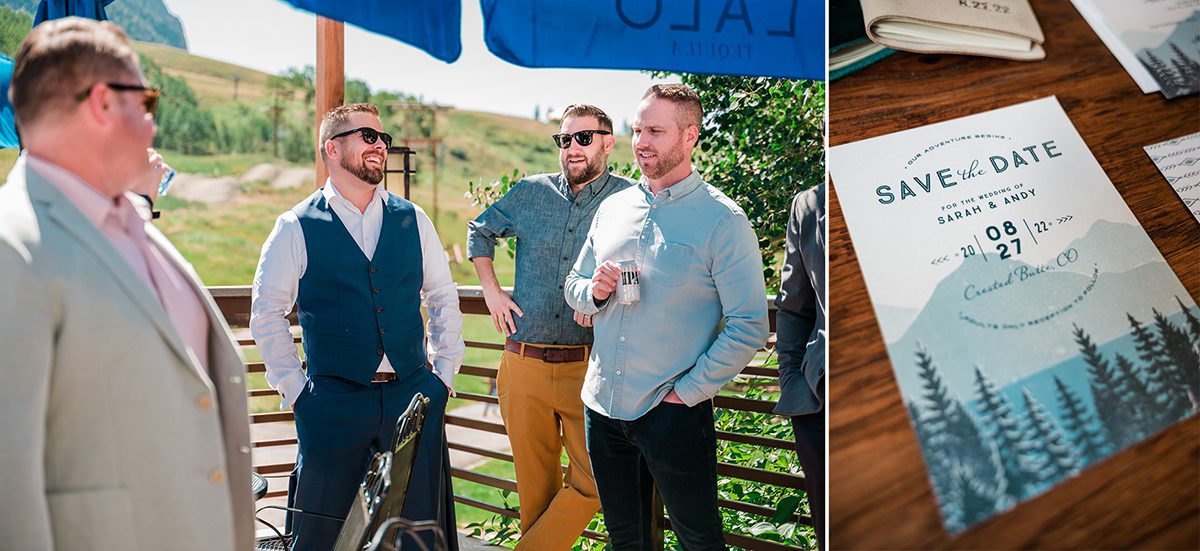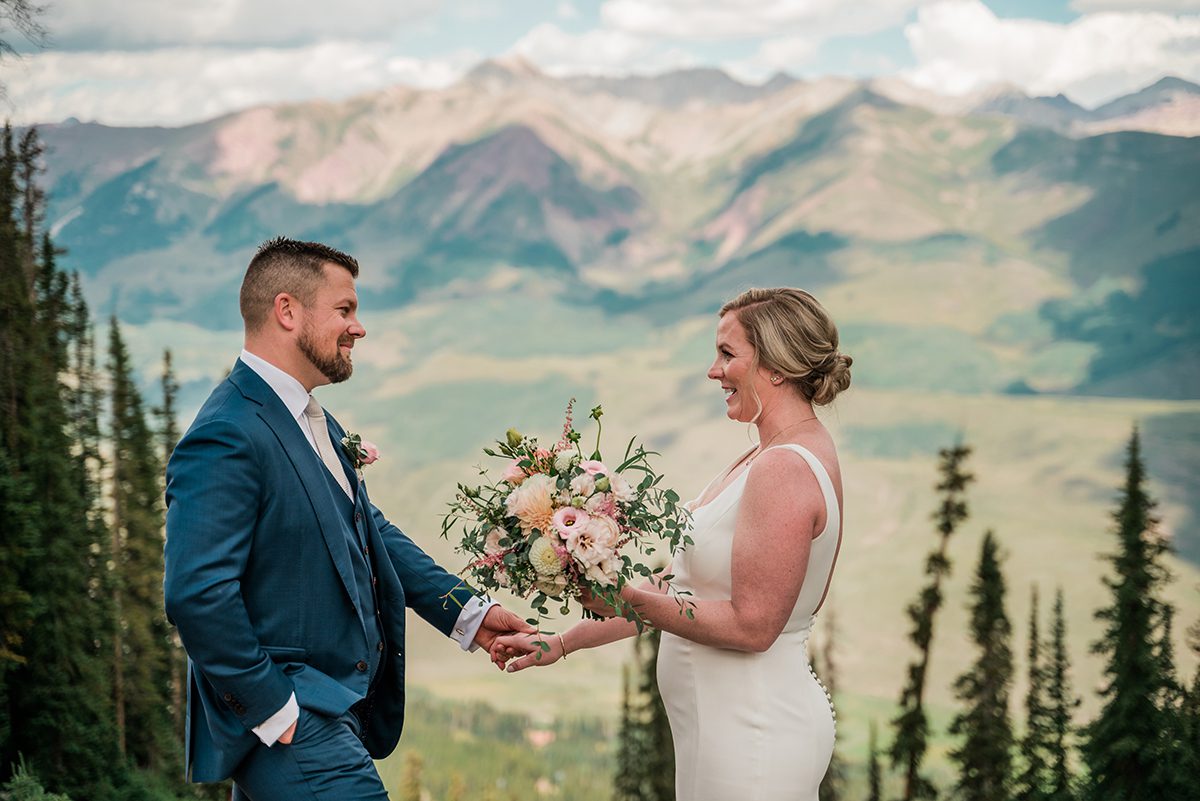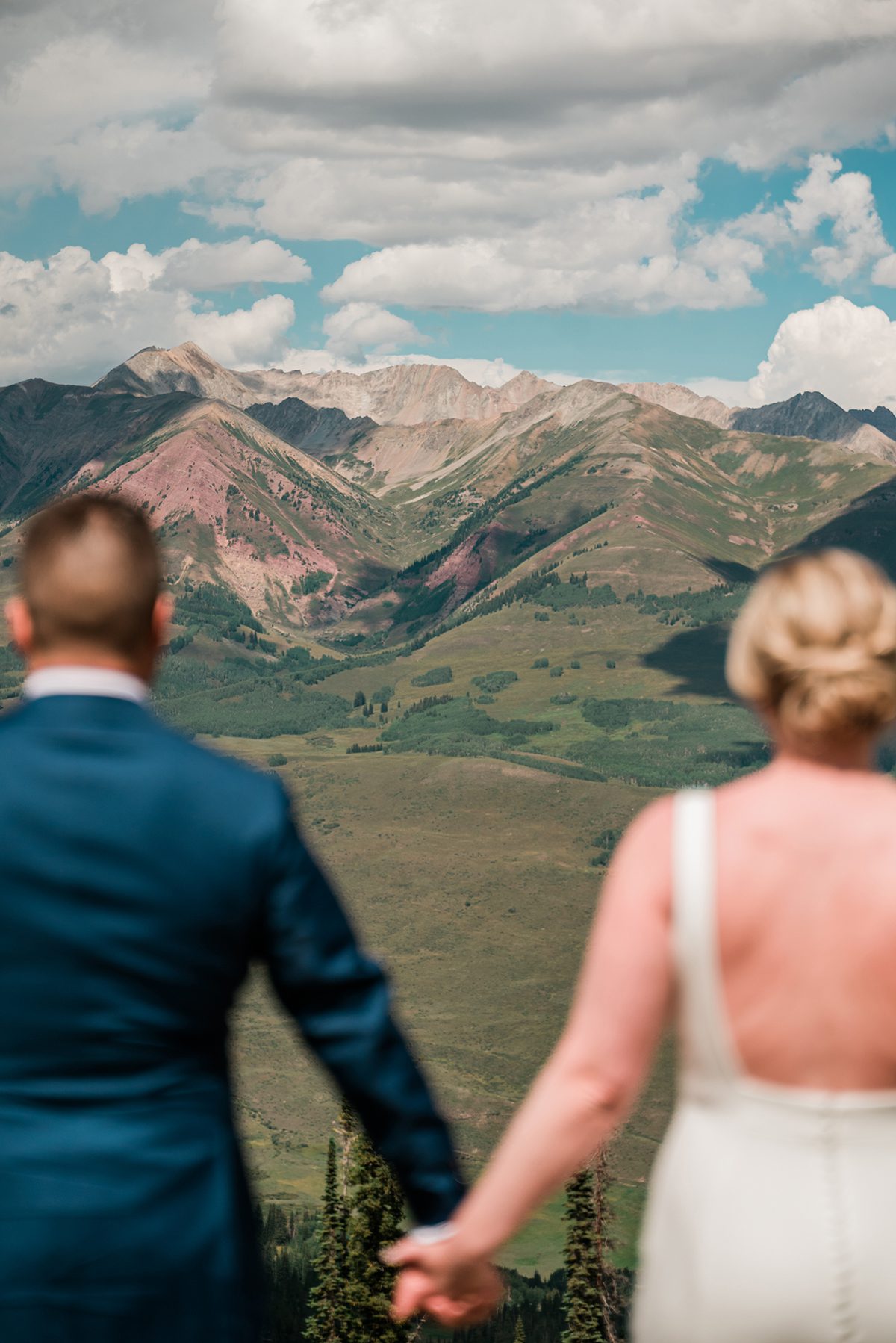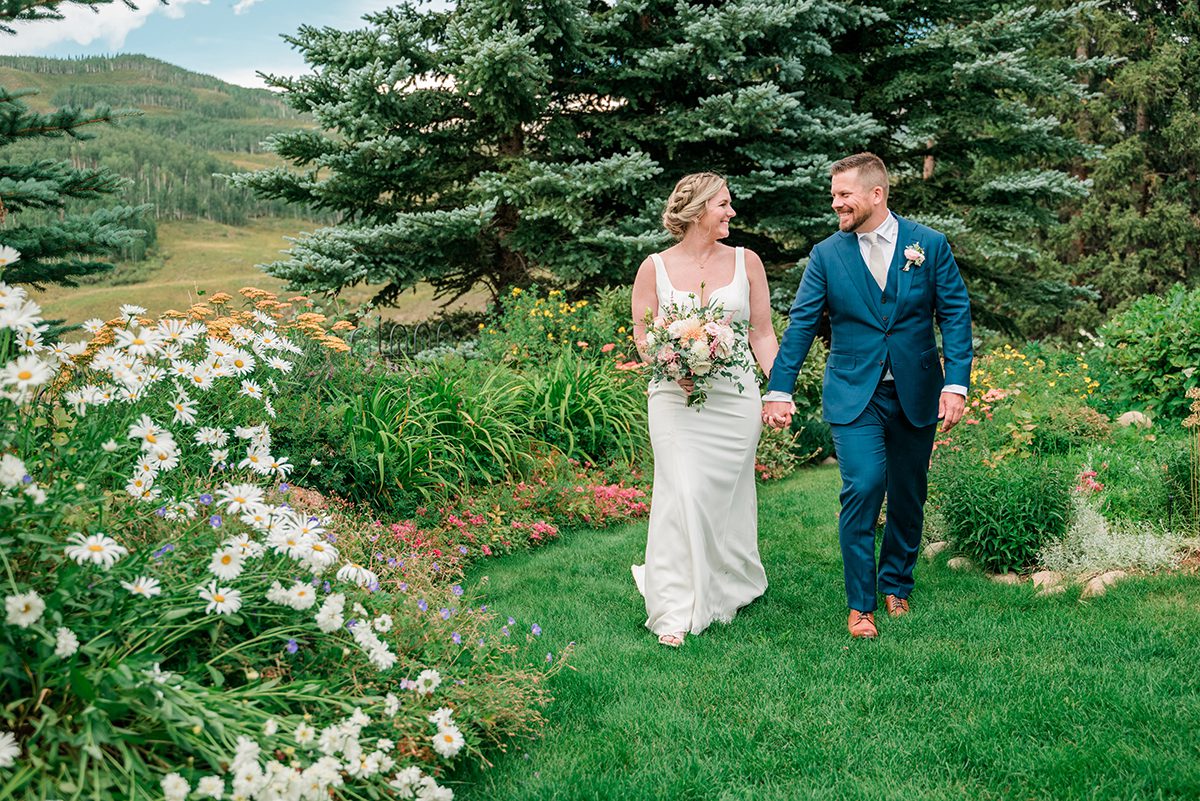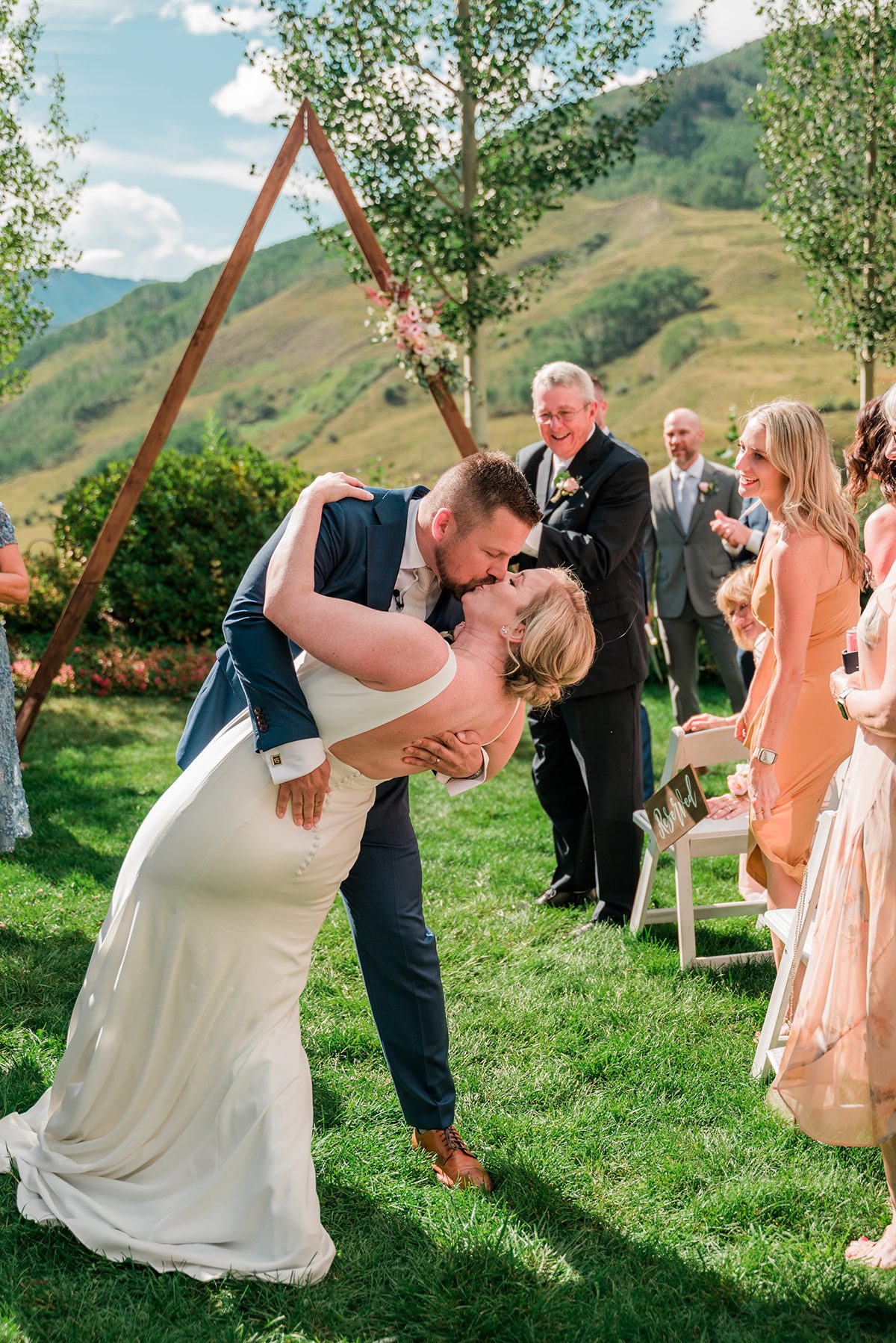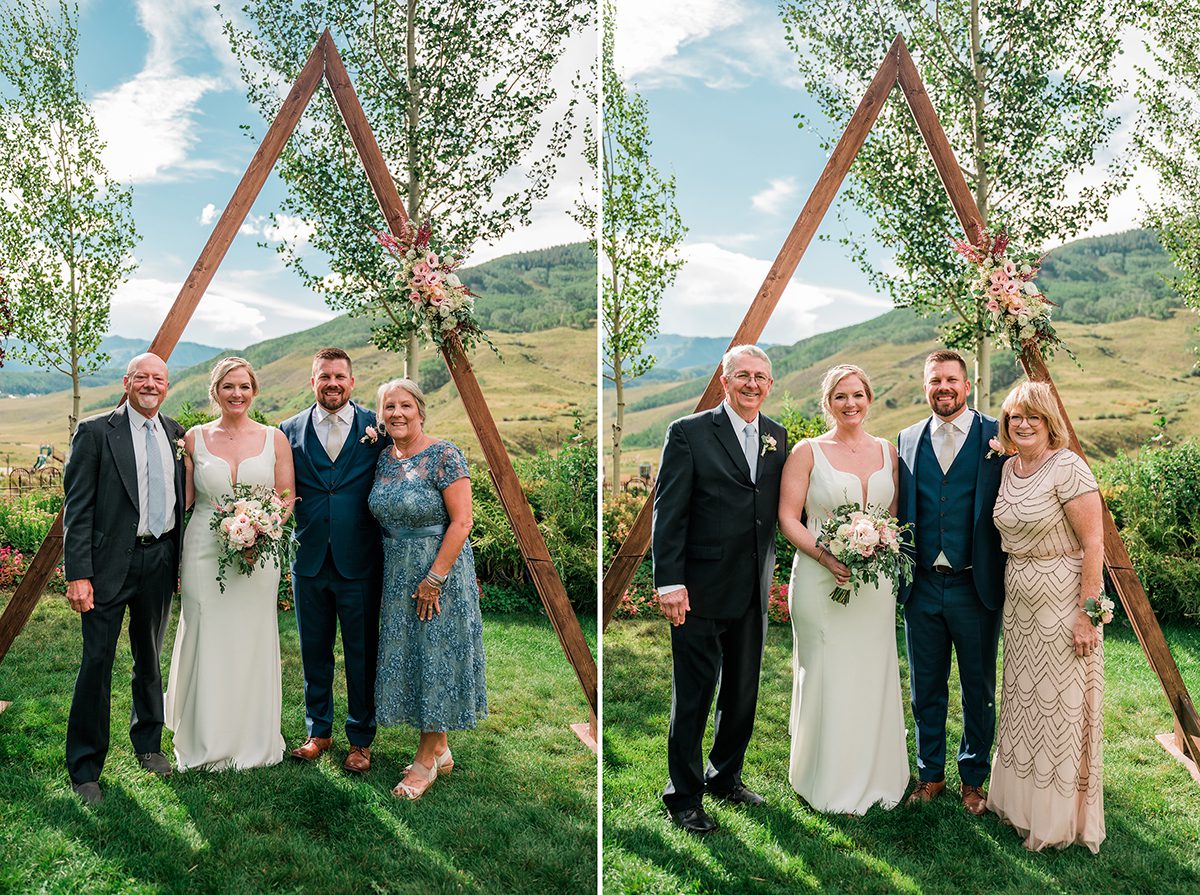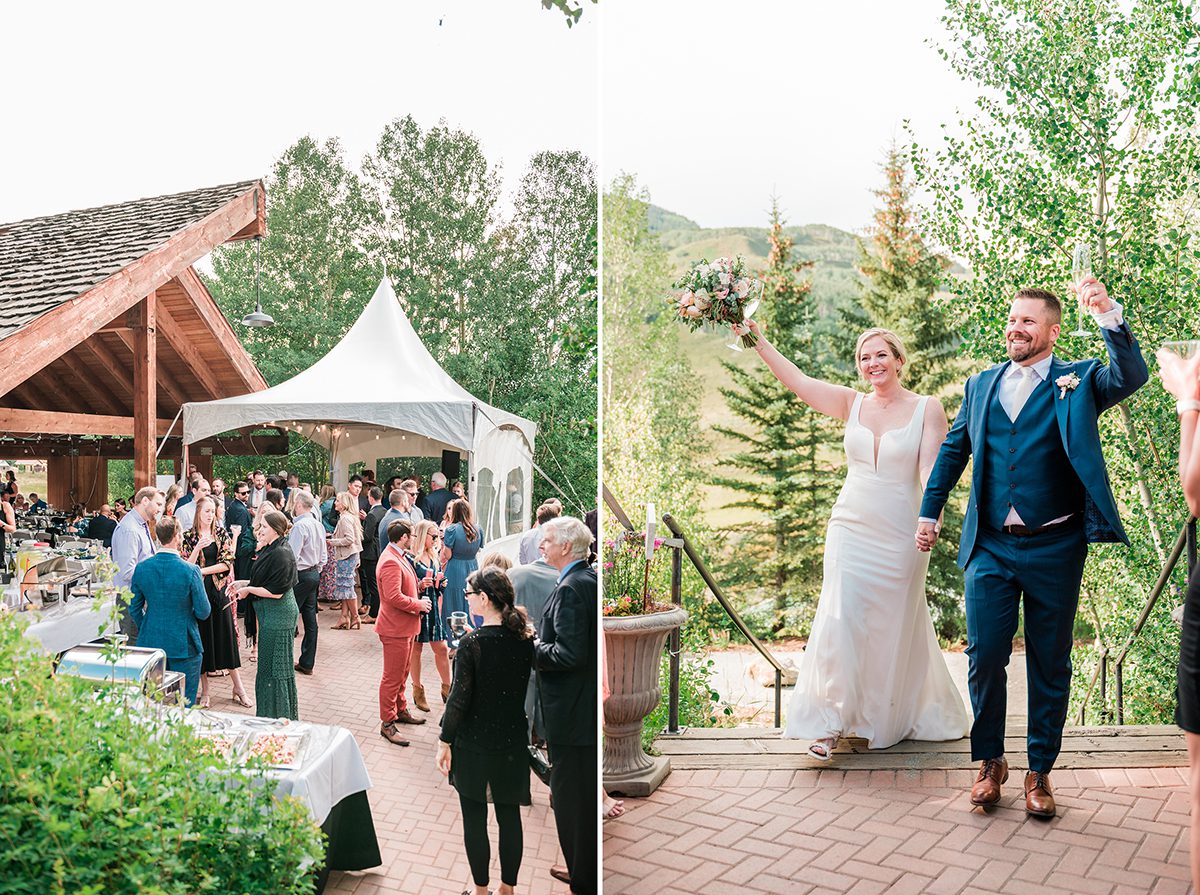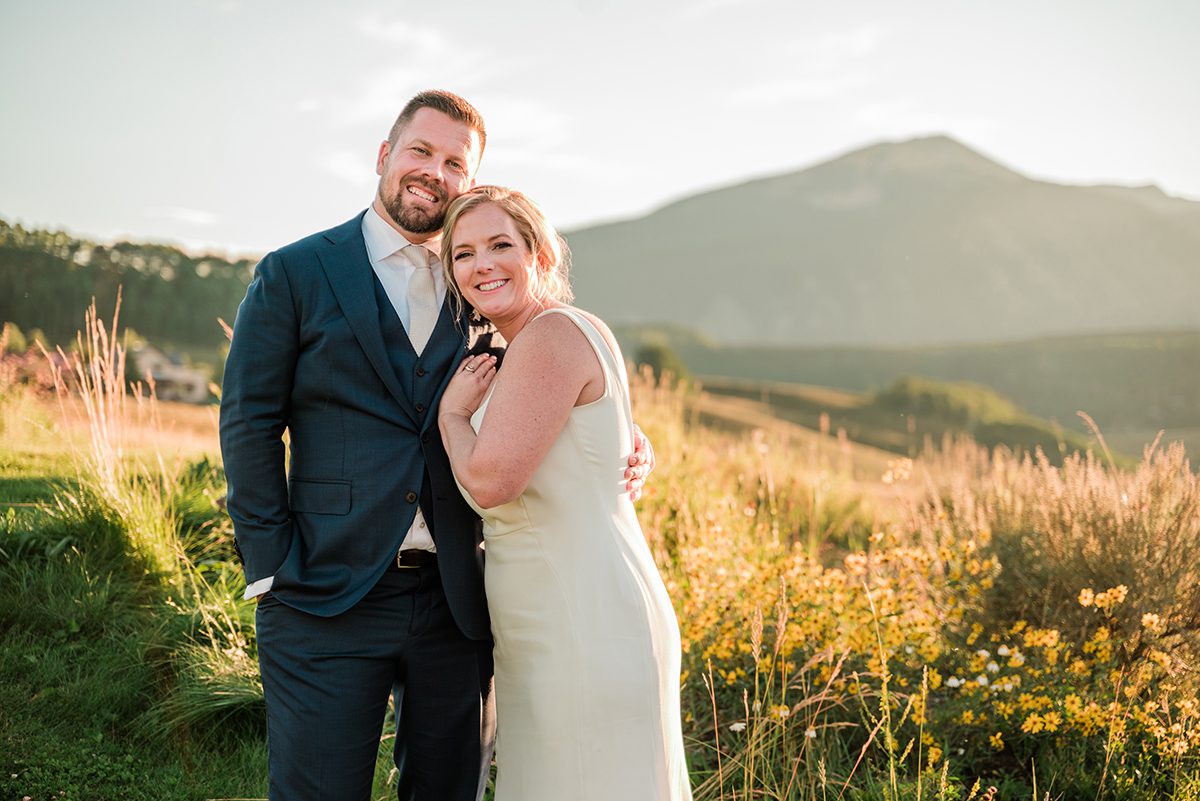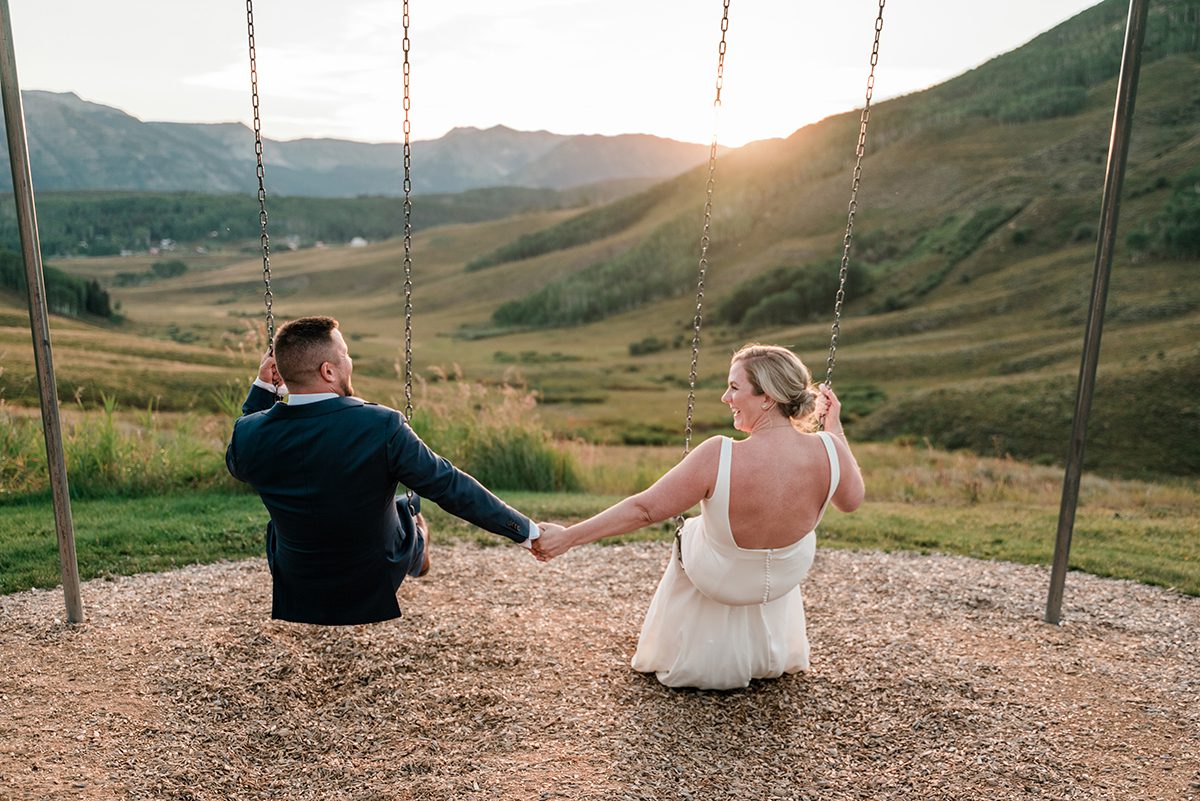 Wedding Vendors:
Dress Shop: Emma and Grace
Suit Shop: Suit Supply
Florist: Alpenglow Growers
Wedding Planner: Kosi Events
Cake Designer: Crumb de la crumb
Catering: Sodexo
DJ: DJ Beardly
Rings Jeweler: Goldworks – Fort Collins, CO
Rentals: Kosi Rentals (lights, vases, signs) & Alpenglow Events (tables, tents)
Hair/Makeup Artists: New Moon Salon
Stationery: The Knot