You hear it all the time. People talk about how expensive weddings are. There are so many articles out there about how to save money on your wedding. I hope to stand out from those posts with this article by bringing to light some ways to save that you might not have thought of!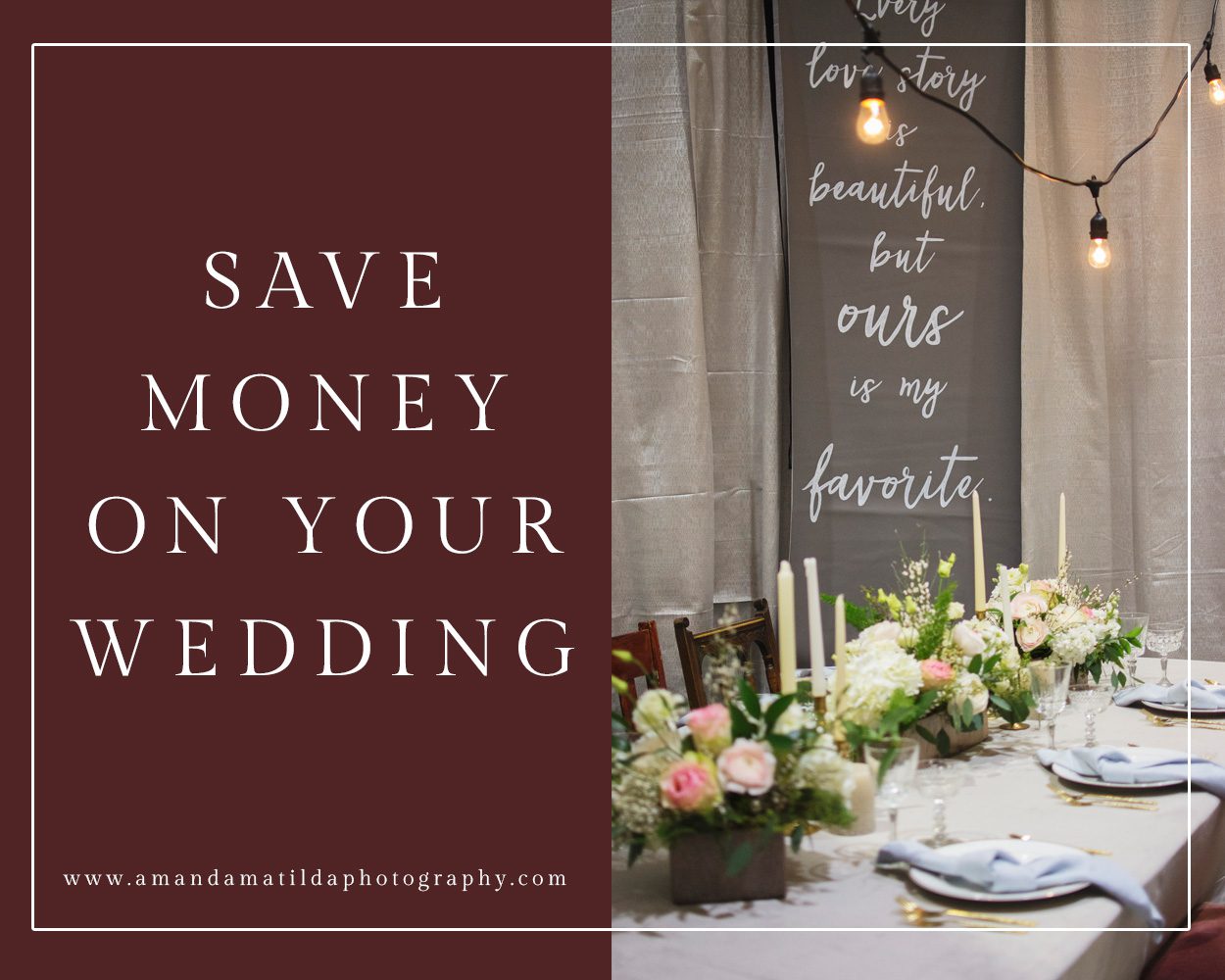 Save Money on Your Wedding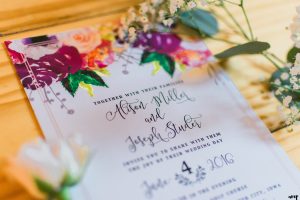 Priorities. From the get-go in these wedding planning posts I've encouraged my couples to sit down together, set a budget, and really figure out which parts of your wedding day matter the most to you both. Whether you're dead set on a certain venue and will do anything to accommodate it in your budget, or photography means the most to you so you can relive the memories forever, certain vendors will take priority for you in your budget. Similarly, discuss what things mean absolutely nothing to you — these will help you save money too! Think guest favors are a waste of money (hint: they usually are) – decide right away not to include them in your budget. If you're not too fussed about the food, consider timing your wedding so that hors d'oeuvres and cocktail hour suffice, or you might focus on planning your dinner menu cheaply.
Gather your tribe. Friends and family are the best price for outsourcing you can get. You can't beat free! Even if you're paying them in food/drinks, getting everyone together to help you stuff envelopes, run errands, brainstorm and more can be such a relief. With so many eyes out there looking for deals you can save more money too!
The guest list. This is really where most couples struggle with keep costs low. Work hard together, even consider getting mom and dad involved, to make sure you're getting the list as low as possible. Pro-tip: skip coworkers unless you're really close, and consider if asking kids to stay home makes a big difference. Don't forget the wedding party, too. The fewer ushers, junior bridesmaids, and other extended wedding party people you have, the less money you'll spend on their flowers.
Consider the date. Learning to embrace the off-season, or off-dates even, can hugely reduce your costs. Venues and vendors look to fill dates they might otherwise be left unbooked, and typically offer a discount as incentive for booking! (Hint: I offer off-season and weekday discounts!)
Hire a pro! It might sound like bad advice on saving money, but spending money to hire a great wedding planner can honestly help you lower your budget! Professional planners are well connected in the area to other vendors and often know who does the best work for lowest price. Plus they're not afraid to negotiate on your behalf!
Buy in season. When I worked on a piece with Kelly from 3 Leaf Floral, she talked about the importance of buying in season. Not only are certain flowers cheaper during certain times of the year, sometimes they are bigger and more beautiful than the off-season florals you might have wanted before! Talk with your florist about how to make your overall vision come together at the lowest price possible.
Multi-task. Find ways to use decorations over again! I've had couples who got decor for the aisle of their ceremony, that the planner quickly re-purposed into table decor for the reception while guests were outside for cocktail hour. Trust me, guests will think you're a genius — if they notice at all!
Obviously there are dozens more ways to save money on your wedding, but I hope these seven tips and tricks got you thinking about creative ways to have the wedding of your dreams within your budget!
xo,