Colorado is a funny place. I left 60 degree Grand Junction and drove into the mountains on Sunday, where the drizzling rain changed over to sprinkles, and as we entered Vail the sprinkling rain turned to slight snow. It was like traveling back in time where it was still winter and Vail Village was still decorated for Christmas. The mountain vistas, the gorgeous buildings, ice skating rink, twinkling lights … *swoooon*
We ventured around the Vail Village, exploring Vail's too-good-to-be-true alleyways, around the European skiers, and adventuring up to the ski lift at the base of the mountain. The cafe at the bottom of the gondola made for some sweet save the date photos! Despite the slight snowy weather we captured some really romantic and stunning photographs for their Vail engagement session. Being able to capture Sean and Laura's love during their Vail engagement session in such a beautiful place was one of the highlights of my year so far! I'm so excited to share with you a sneak peek of our adventure together: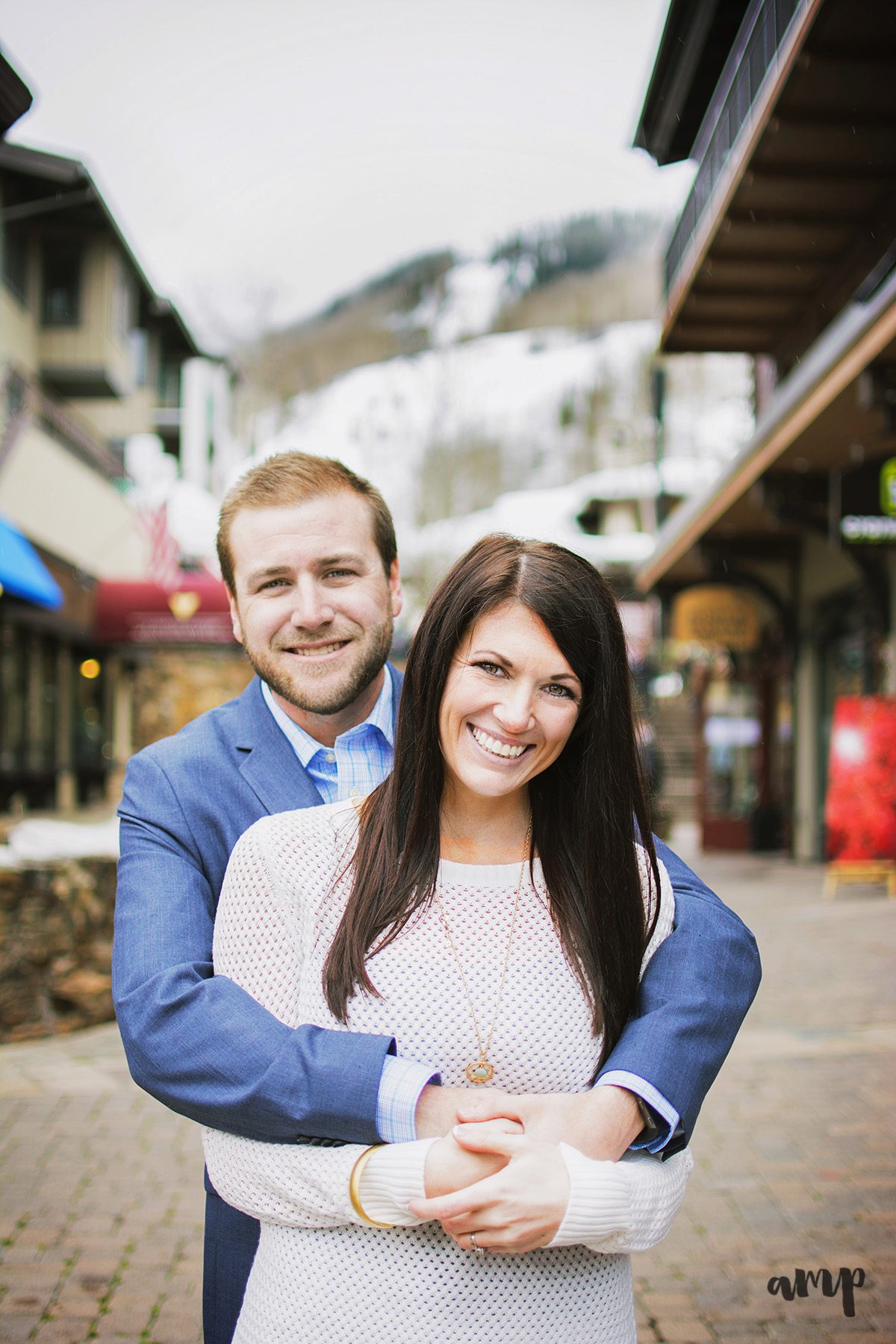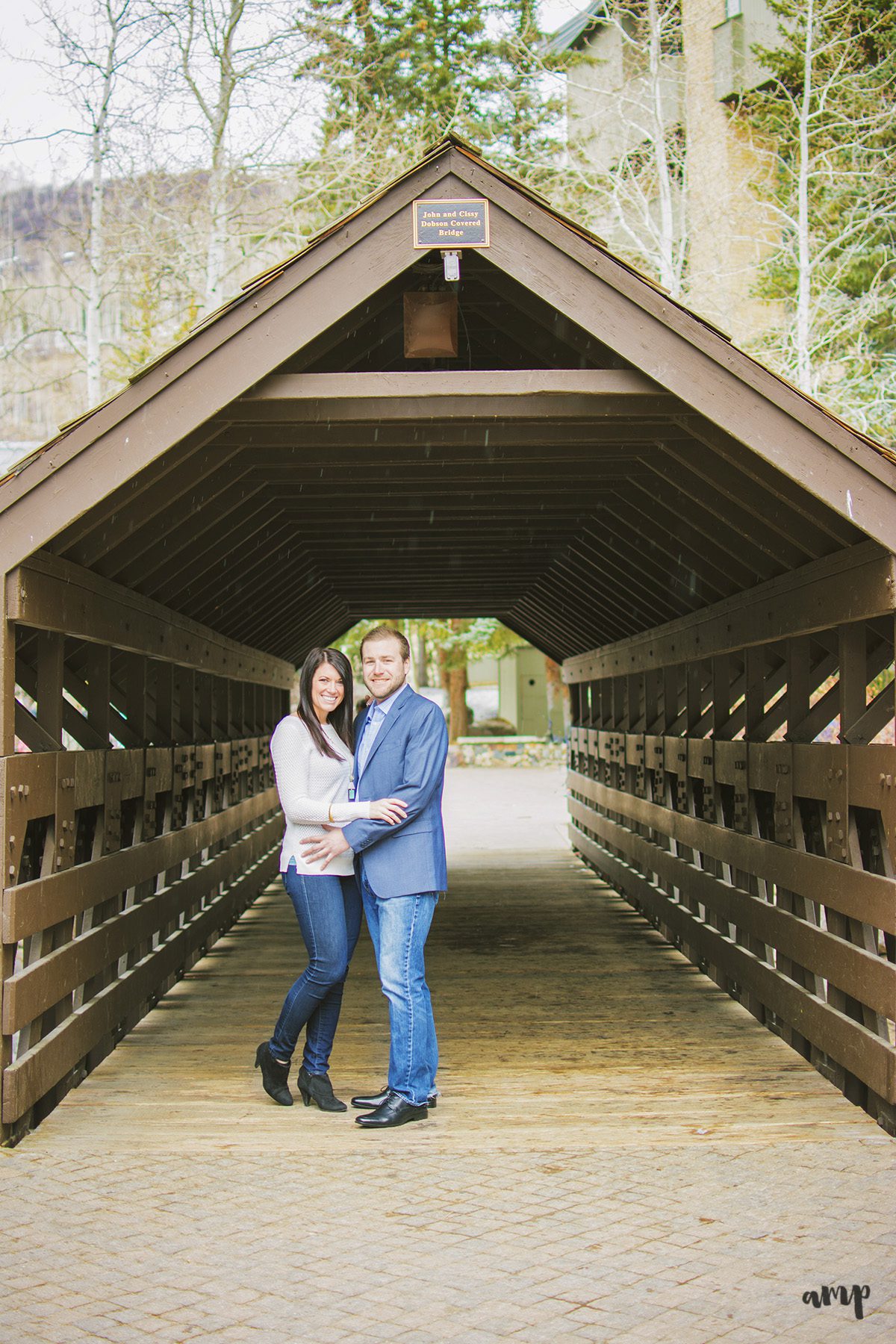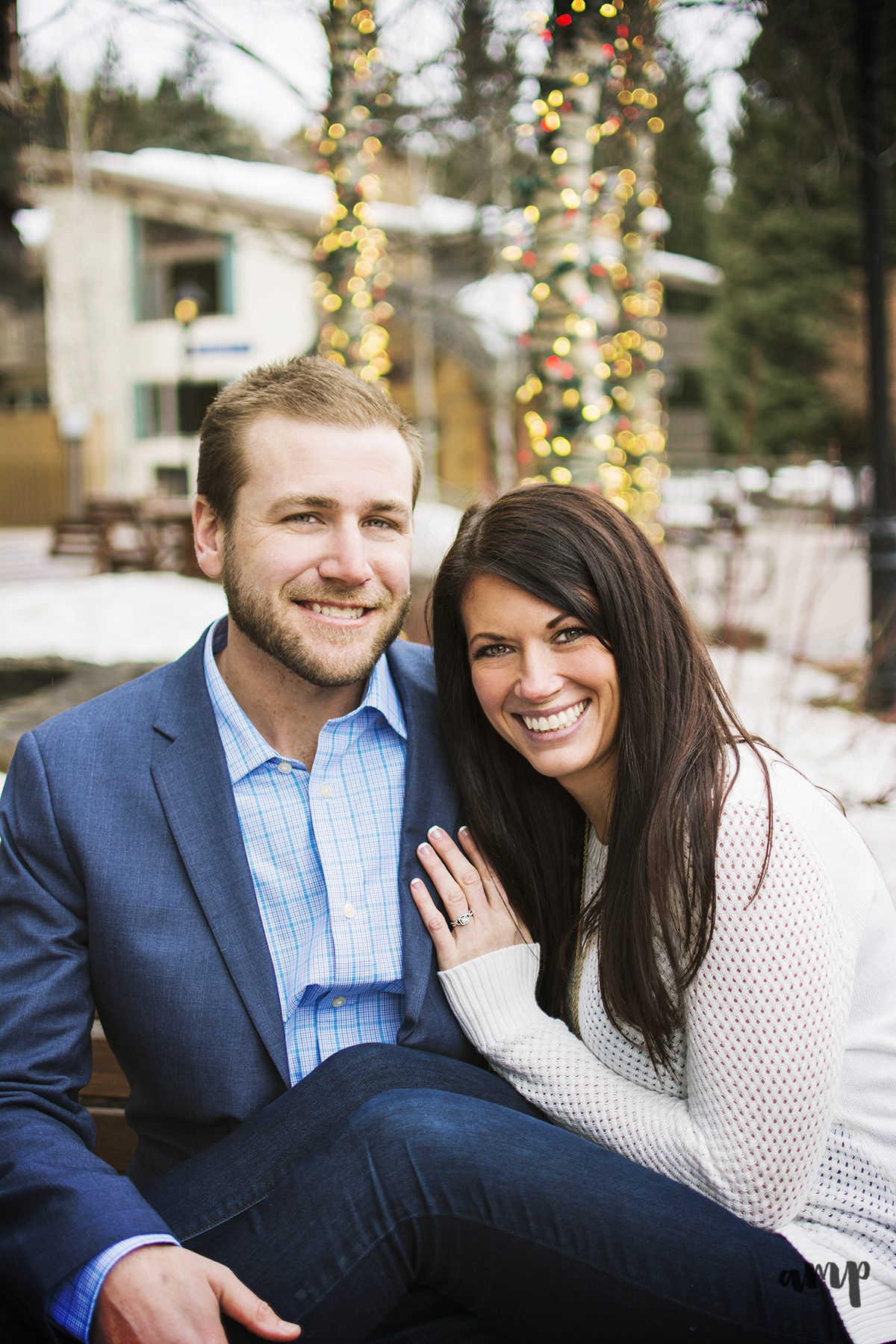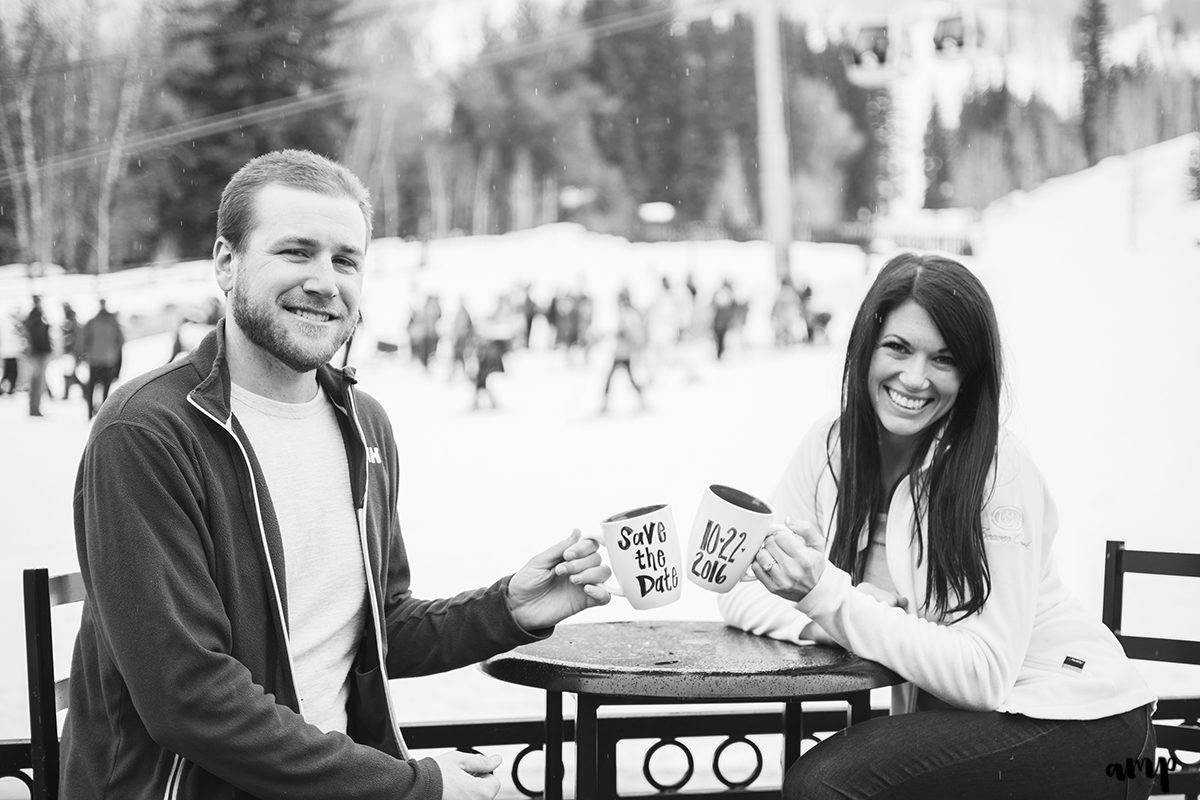 Vail engagements are some of my favorite sessions to capture! If you're looking for a Vail engagement photographer, let's chat — and remember that if you book your Vail wedding photography with me your engagment session is included! I can't wait to create beautiful images with you and your fiance.