Jenidy and Jeremiah have been together for eight years now. They've officially reached that long-time love, fully relaxed with one another. Jenidy told me about Jeremiah's surprise proposal last spring at a family BBQ:
All of his family was in town for a big family BBQ at his aunt's house. Before dinner they had us all sit down for a family picture. At the time I was 5 months pregnant and had no idea he was going to ask me to be his wife. He was the last one standing as we were all sitting on and around the couch for the "family photo" and he got down on his knee. He asked me to be with him for the rest of my life. I cried and said yes! To my surprise, they had been taping the whole thing! I'm so happy we have it on video.
We explored a park here in Grand Junction for their engagement photography session; I was excited for views of the Colorado River and the Grand Mesa at sunset! How gorgeous is Jenidy's ring, too? Check out some of my favorite moments we captured: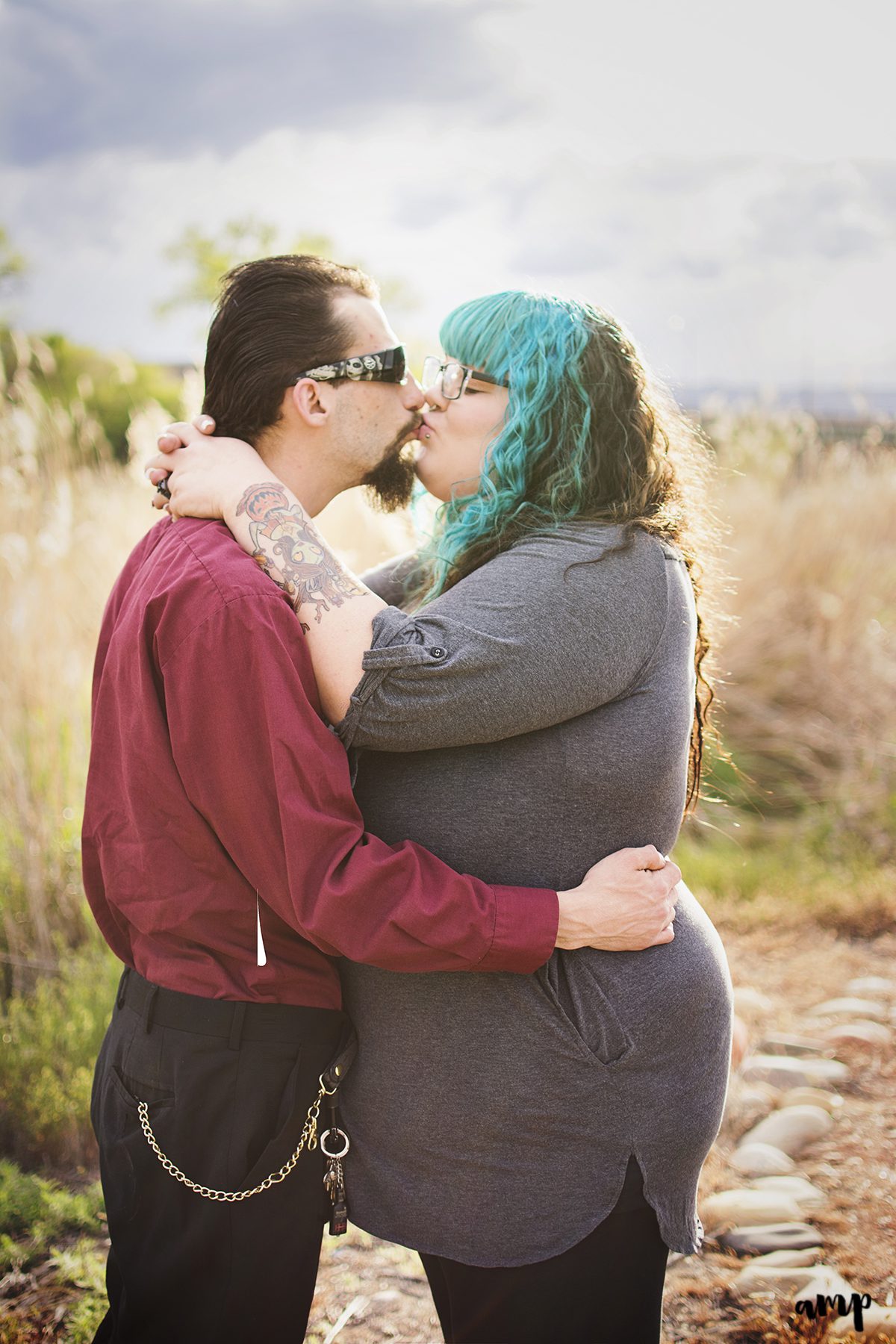 I was so happy to be J&J's engagement photographer. If you are looking for an engagement photographer I would love to meet up for coffee or grab a drink to talk more about your engagement photographer needs! Plus, if you book your grand junction wedding photography (or any wedding photography!) with me, you'll also get me as your engagement photographer for free.