One fateful January evening, Tyler walked right up to Kirsten and asked her to hang out sometime. She wasn't having it, but he stayed persistently interested in her for three months after that, until she finally gave in and decided to hang out with him. Kirsten told me, "We met in January, the first time we hung out was March and by June I knew he was the one and he told me he loved me for the first time."
They are both horse people and have rodeoed their whole lives, so it's only appropriate that their proposal happened while riding horses out in the desert. He set the proposal up perfectly. Kirsten says she was beyond excited and bawled like a baby, ha! She said, "The best thing about the engagement was to see how genuinely HAPPY Ty was."
When they began to think about planning their wedding, though, it became pretty clear that they wanted to do something more intimate and consider an elopement. "We wanted this to be about us and not about making everyone else happy. We truly wanted to endure this moment one on one." And that's exactly what they did!
Their elopement at Gateway Canyons Resort was perfectly them. Kirsten recalled that the first time she ever came to Colorado they drove by Gateway, and she immediately said she wanted to get married there! I met up with her at the spa on the Gateway Canyons Resort campus, where Sherronna with All About Looks was finishing up the final touches of her getting ready.
From there we drove to my favorite bridge in Gateway where they would be married surrounded by the red cliffs above the beautiful blue river. After their vows and exchange of rings, we explored the area around town capturing their love and laughter in my favorite nooks and a few new spots that I've fallen in love with! Finally they wrapped up their night with a private dinner in the library at the Resort, and a cake cutting.
Elopements are truly such a fun, special time to promise forever together just the two of you. If planning a huge wedding is stressing you out, consider something more intimate with just you – or even gather a few of your closest friends/family around! Check out Tyler & Kirsten's Elopement at Gateway Canyons Resort: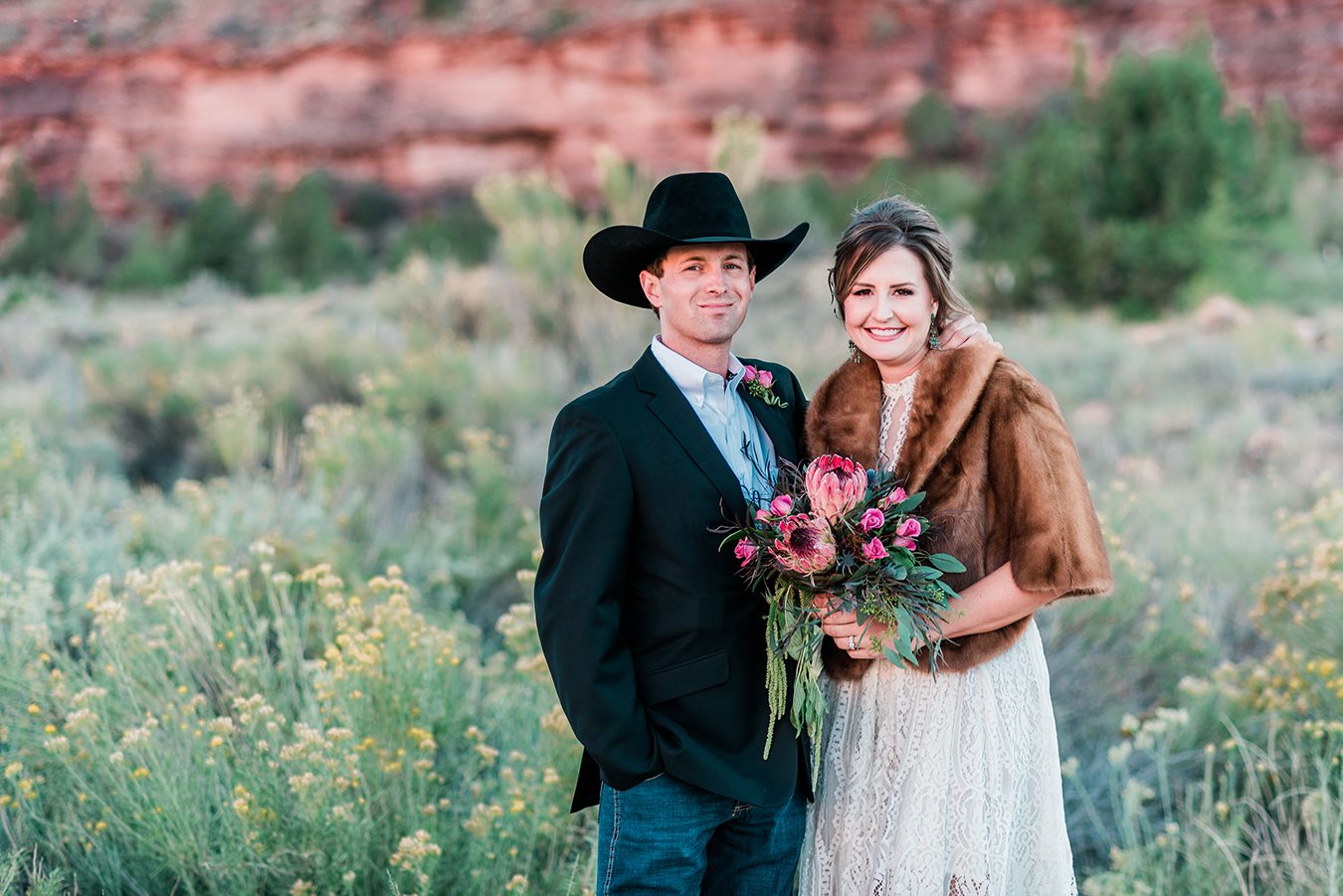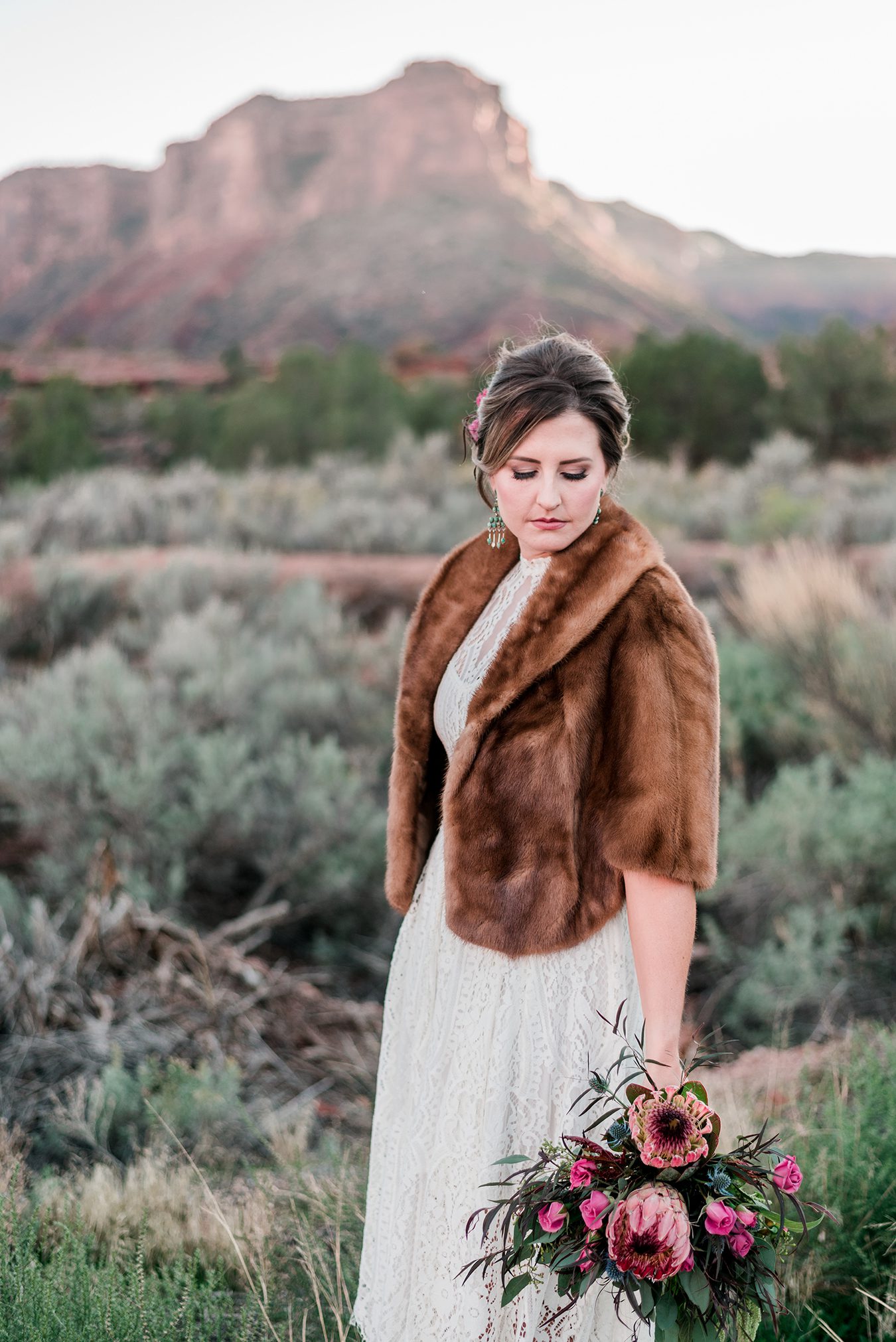 Elopement at Gateway Canyons Resort Vendors:
Photography: amanda.matilda.photography
Venue: Gateway Canyons Resort
Beauty: Sherronna with All About Looks Image & Spa
Dress: Free People
Shoes: Sam Edelman
Rings: Mesa Jewelers
Cake: Cakelady Creations
Officiant: Blaine Scott