The team at Country Elegance Florist are one of my favorites to work with in the valley. Their insight, skill and creativity make them a sought-after source for wedding florals and more! Today Becca is joining the blog with her post on why wedding bouquets cost what they do. Enjoy!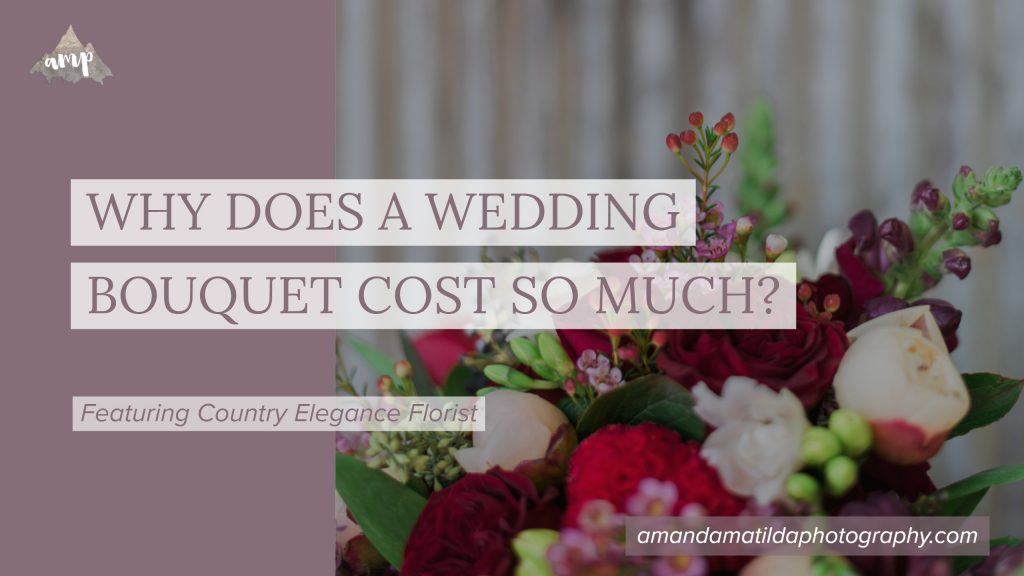 Why does a wedding bouquet cost so much?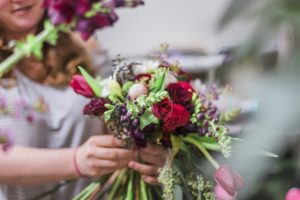 This question comes up every once in a while, but I have a feeling people are silently wondering this through their consultations. It's true. Bridal bouquets are not cheap. Understanding their cost it helps to understand what happens after you leave your consultation up to your big day. Truthfully the bulk of the expense in your wedding flowers is going to be the flowers
themselves and the labor.
Time: After the hour or so we spend together in your consultation I set aside a time to create the recipes for your entire wedding. This process can take another hour or two depending on your wedding. A month out is when we start the ordering process. We work with our suppliers to get the freshest, most amazing flowers for the best price. Ordering can take time as well. During the week of your wedding your flowers arrive in the shop! We have a person who cleans up, cuts and gets your flowers in water when they come in. This process takes another couple of hours. After your flowers are processed there is the actual creating of all your pieces. The time and care we put into wedding designs is one of the highest in the whole shop.
Quality Control: Flowers are a delicate luxury product. As florists we have tricks for extending their lifespan and perking them up after their journey to us. Occasionally during their travels, flowers come in looking like they stepped into the ring with Rocky Balboa. This doesn't happen often but when it does it is devastating. Without an extra charge or worry for you we do whatever is necessary to make sure your wedding is perfect. Even if that means overnight shipping flowers, adding an extra bloom, substituting a better-looking bloom, whatever it takes.
Specialty Designs by Specialty Designers: Every designer creating wedding bouquets in this shop is well versed in our standard for quality and technique. You first need to be considered a strong designer to learn wedding designs which can take years to accomplish. Once you are considered a candidate for bridal work designers go through months of bridal specific training. The designers in charge of your wedding have more experience, have taken special wedding design classes and have worked under skilled and experienced professionals to get to the level they are at now and ready to design your perfect wedding.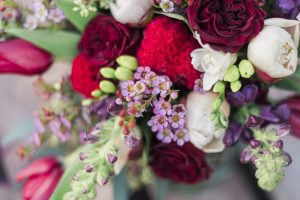 High Quality Blooms: The flowers you see frequently on Pinterest, Instagram and Bridal Magazines are typically high-end blooms. Flowers like peonies, ranunculus, garden roses, foxglove, cymbidium orchids and other flowers adored for their whimsical and unique qualities can be over $5 a bloom wholesale. This is because they are more fragile and they may be grown by only a few farmers at peak seasons. This is why in our consultations when we give you a range on your bridal bouquet the price is typically contingent on how set you are on those very specific flowers. One or two unique blooms is fun to incorporate but having your heart set on a whole bouquet of high end unique flowers is a quick way to have a more expensive bouquet.
We understand that everyone's budget is different. We love flowers and would love for everyone to have big and bumpin' flowers incorporated in their wedding. We do our best to work with every budget and give you ways of preserving our elite standard we have for wedding flowers. This can mean smaller sizes, different types of flowers or flowers incorporated
in only the most important pieces of your wedding.
We have one chance to get it just right and we take that responsibility seriously. We deliver a high-quality luxury product that we are proud of. It takes many hours, the freshest blooms, highly trained designers with a high-quality standard to create your wedding flowers. What you receive is our best from start to finish.
Country Elegance Florist
Website  |  Facebook  |  Instagram  |  Weddings with Country Elegance on my blog