This is the second part of my new series of tiny tidbit tips for your wedding day as we come into the very height of wedding season! If you missed my first one, click here! These are a collection of tips I have learned and perfected over my years as a wedding photographer, gathering from my own experiences and the wisdom of the wonderful wedding planners, florists, and bakers I have the privilege of working with to make your best day ever simply unforgettable.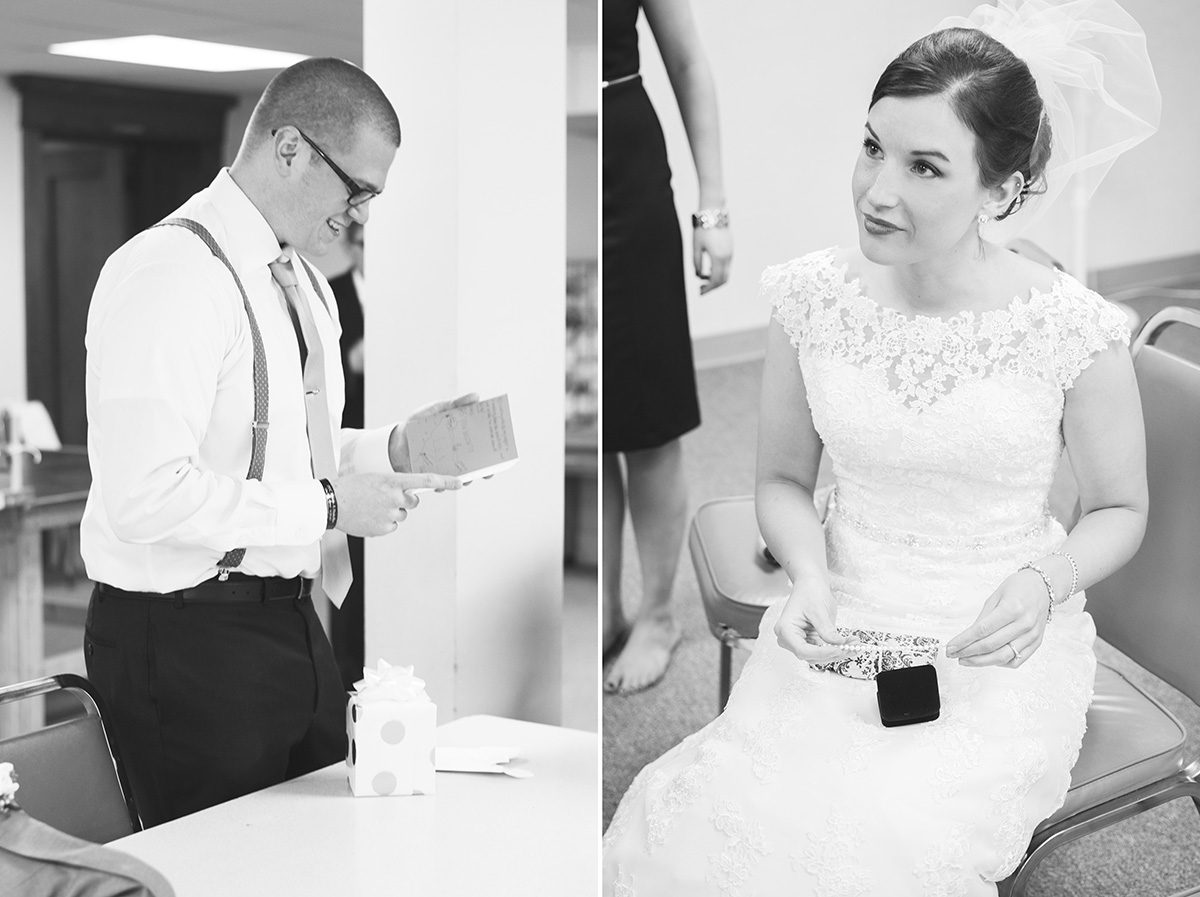 Tiny Tip #2: Love Letters/Gifts
Your wedding day will be hectic. Many couples you talk to will probably even reflect on how little they saw of their new spouse that day. It's important to take as many moments to cherish one another and to revel in your new marriage! One of the ways I encourage my couples to take some time aside from the chaos is by writing each other love letters, or getting each other a small gift for the wedding day.
Not only do you get the chance to take a moment to focus on how much you are in love with the other as you prepare this token before the big day, you will be able to connect with each other as you're getting ready in separate rooms — both anxiously awaiting the moment you'll lock eyes and become connected for the rest of your lives! Plus the photos of your spouse tearing up at your words are pretty priceless 😉
To my couples: for help with incorporating this special moment into your wedding day timeline, just ask!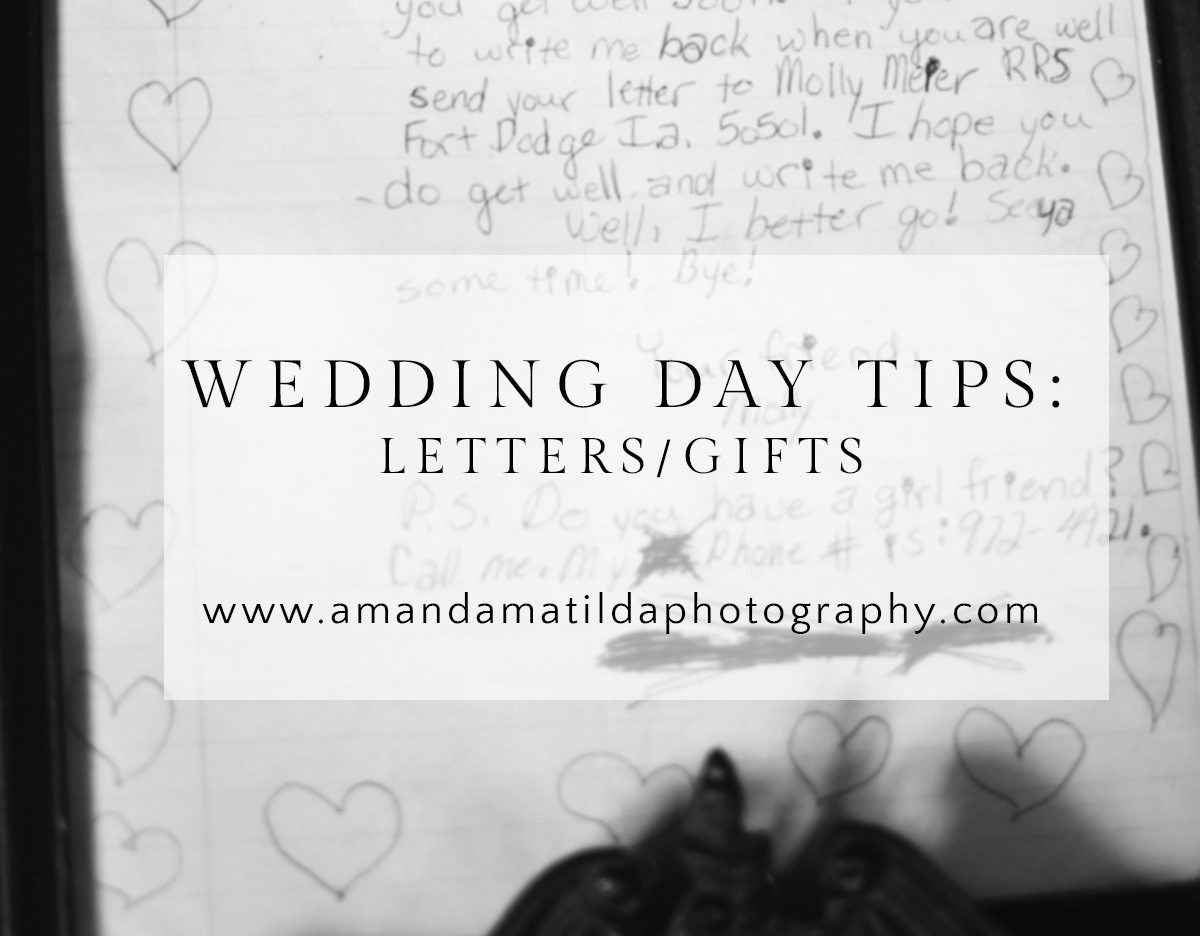 Much love,