I'll be doing a little series on here for tiny tidbit tips for your wedding day as we come into the very height of wedding season! These are a collection of tips I have learned and perfected over my years as a wedding photographer, gathering from my own experiences and the wisdom of the wonderful wedding planners, florists, and bakers I have the privilege of working with to make your best day ever simply unforgettable.
Today's Tidbit: The Wedding Details.
The wedding day is a hectic time. Your wedding details can easily get lost when scattered around the venue, multiple getting ready spaces, and throughout the day. It is so helpful to gather important wedding details together before the big day and have them at the getting ready location! This helps me to stay organized, and helps me to save time. I won't have to spend time later in the day trying to track down details that may have been separated from us as we're capturing you both getting ready. It's okay if you're getting ready in two separate locations to have all of your partner's details with them and your details with you, but it is very helpful to have the rings together in one location or the other!
Some details I recommend putting together to have ready for me when I arrive at your getting ready area:
all of the rings
jewelry (including tie clips, cuff links, pocket squares, etc.)
shoes, invitations
hair pieces/veils
programs
special printed pieces,
special heirlooms
and anything unique you've put your heart into
Be sure to pin this & share this with others who are planning their wedding!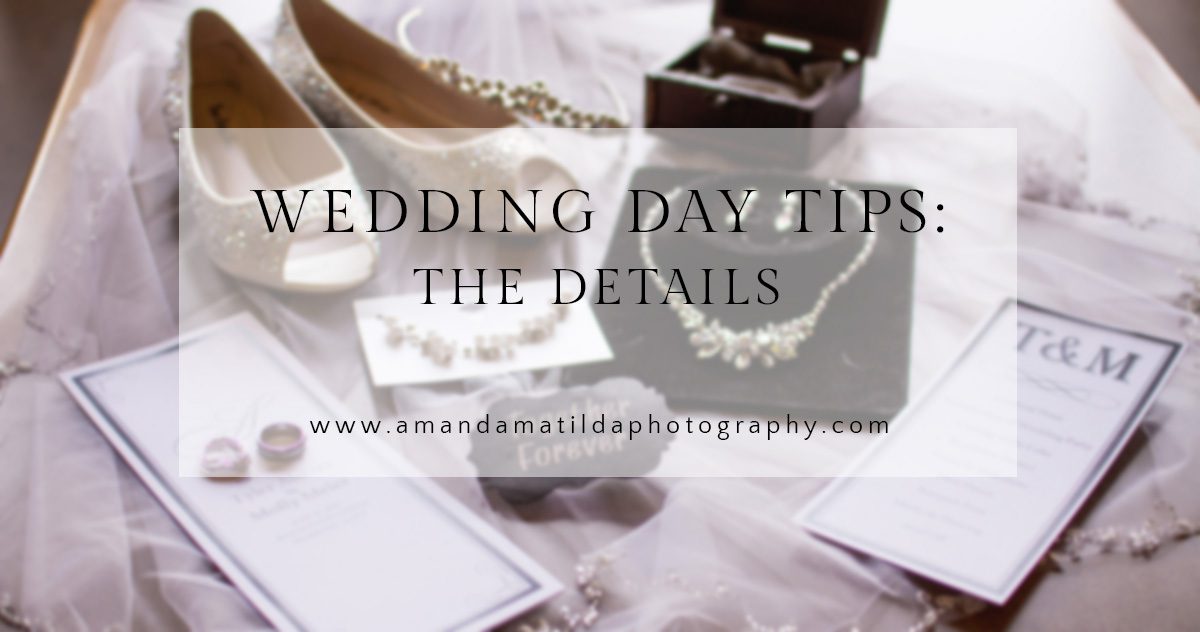 Stay tuned for more tiny tidbit tips!