So you're engaged and beginning to plan your wedding. If you read my post about what to do now that you're engaged you'll be thinking about those important first vendors to book. Maybe you've got a checklist and hope to get through it as quickly as possible, meeting some people and boom, done. Your photographer isn't just another vendor, though, and you should really take your time with that decision! Their value goes above and beyond the quality of their work (though that should be a factor too.) Before hiring just anyone to take your wedding photos, consider these reasons why your photographer is different from other vendors, and why you should invest in a photographer for the experience too.
Why Your Photographer is Different from Other Vendors
You spend more time with your photographer than any other vendor. I mentioned in my post about choosing a wedding photographer that it's so important to get along with your photographer. When you think of your wedding day you probably think of having fun with your guests, seeing family you haven't in ages, and spending time with your new spouse. More than all those other people, though, you spend the most time before, during, and after your wedding day with your photographer! It is crucial that you don't just like their work, you like them too. Engagement photos, timeline check-ins, communicating about the day, album design after the wedding, and your final delivery are all time you'll be spending with and collaborating with your wedding photographer! Not to mention the entire wedding day your photographer spends with you, from getting ready to your grand exit! Find someone you really click with, whether its their love of rewatching Gilmore Girls or a shared favorite beer from the local brewery.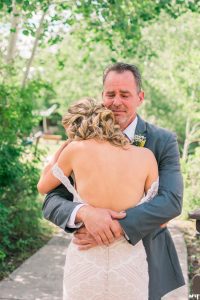 Photographers require the most trust. Sure you have to trust your planner to make sure everything looks perfect, and you trust your cake baker to put together a stunning cake. But all of those are gone the day after your wedding. Your photographer is different from other vendors here. You are placing your trust in your photographer to capture not only you with your bridesmaids, and that shot of your groom and his grandmother who's been ill lately. You trust them through the whole process of capturing those candid moments, the tears of your father as he delivers his toast. Your grandparents dancing together at the reception. Those are the photos you're really going to want to cherish forever, and you need to be able to trust your photographer to capture those moments!
Your photographer has valuable expertise. This is probably the first wedding you're planning, but your wedding photographer does this every. weekend. You can take so much weight off your shoulders by selecting a photographer who is a professional with lots of experience! They can give you advice about the best timeline for your day to get the best photos, while also making your guests happy. Beyond just taking your photos, your photographer can be your biggest partner on the wedding day. Lean on them to make you comfortable when you feel overwhelmed, whether that be asking for privacy during getting ready or asking a family member to check on something they can see you're worrying about. You should not discount how much having a strong connection with your wedding photographer truly eases your day!
Their value lasts beyond the wedding day. Your wedding photographer is different from other vendors because what they do is twofold. The experience leading up to the wedding and the day itself, and then the delivery and products you're left with after all is said and done. It's tempting to break down the cost of a wedding photographer's collection into "price per hour" thinking. So many couples believe it's outrageous how much photographers charge due to this kind of mindset. However there is so much value in the process as discussed above, and also the value of longevity after the wedding day. You're investing in the memories of your day. So many brides have tagged me in posts months after their wedding, sharing photos from the day saying, "I look at these photos and honestly feel like I'm reliving the best day of my life!" That is all part of the wedding photographer's value. The ability not only to beautifully capture your wedding but to give you the chance to relive the moments you know you'll cherish forever. They give you the ability to show your children and grandchildren how in love their parents/grandparents are and where it all began. Your wedding day is the beginning of your family, and your photographs and albums are truly your first family heirloom you have from that start!
Your wedding photographer is able to give you something that other vendors simply can't. That's why your photographer is different from other vendors, and why it is so important to invest in someone whose work you adore and trust and whose personality you truly click with!
xo,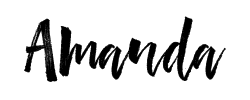 P.S. Interested in learning more about me, my little family, and my philosophy? Click here! Wanting to know more about my wedding photography? Click here! xoxo