If you just got engaged and are planning a wedding with a short engagement period, there are some important things to keep in mind! From finding your vendors to tricks with planning, if your wedding is within 6 months of your engagement, you've actually got a very short period of time to get everything done! Here are the top 7 tips for planning your wedding in a short amount of time.
Be Flexible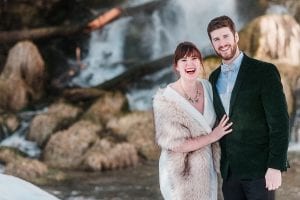 With a shorter engagement season, you need to be more flexible on your plans for the wedding. Your wedding date is the first thing to consider. If you find a venue that you're really set on, you'll need to be open to the dates they still have available! If, however, the date is the more important thing for you, be open to considering a variety of venues. Fortunately, a lot of those details can be taken care of via email! Along those lines, don't expect to be touring tons of venues right away. Start with the availability question and go from there, if your date is set in stone!
Within your flexibility, you need to prioritize vendors as well. If you have been dreaming of a certain photographer, or all the caterers in town book up fast, you should connect with those professionals about their availability so that you can factor them in to your date/venue decision as well.
Hire Help
If the constant back-and-forth of checking dates and securing professionals and a venue all sounds like a full time job, that's because it is! You'll need to be prepared to commit this time, or hire some help. Wedding planners are the perfect go-between to get your to-do list checked off without being part of the constant communication. They also tend to have more connections with wedding pros and venues than you probably do, and might be able to find you an awesome option that other couples haven't already scooped up! Hiring a wedding planner is such a relief if you're planning a wedding on shorter notice.
Manage Your Guests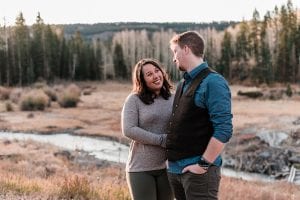 It's a lot easier to find a venue for your wedding on a short engagement season if you're not inviting 300 people. Venues with a larger capacity often book up pretty quickly! They tend to be more popular and well-known so it's only logical that they'd have less availability so close to the date. Most venues book a year or more in advance! Consider reining in your guest list to 120 or less and your options will increase a lot – and like I mentioned a planner could help you find a less well-known venue or a creative option others might not think about.
Another great tip for managing your guests is to consider the invitations. Don't waste time sending save the dates AND invitations. Most likely you'd be sending cards to your guests within a month of one another – or even less. Since you're also sending the announcement and info so close to the wedding, a save the date card would be pretty useless anyway. Combine the two and just send an invitation! Better yet, if you can create a wedding website and invite everyone by email, even better – plus you save on the postage and printing.
Have Money Saved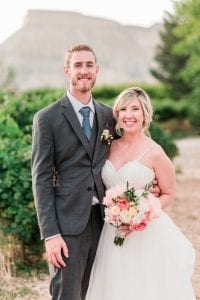 Speaking of saving money, planning a wedding with a short engagement season is SO much easier if you've already got money saved up. Whether you've been preparing for this for a while, are just really good at saving money, or you have family helping with the funds, if you've got plenty of money saved for deposits you'll be able to get most of your wedding team booked right away!
Elope!
If this all sounds like a nightmare, consider eloping! If having a short engagement is important for one of many reasons, but planning a whole big to-do sounds too overwhelming, you can always elope. For most couples these days, eloping is no longer running away to the courthouse on a whim, without telling anyone. You certainly can do it that way! But if you want to still have friends and family who are important to you witness your vows and celebrate with you in a magical place, that's more commonly what elopements are these days. Book a venue you love on a Wednesday. Choose a BLM location or a park or a backyard where you don't have much, if any, venue cost. Invite those closest to you with enough notice for them to take off work, buy a dress (if you want!) and maybe some flowers – and just go. Go get married exactly how you want to! Start the day with a hike, end it around a bonfire, and maybe stand on a cliff overlooking a view that goes on forever while you promise yourself to the love of your life. There are so many options!
Whether you want to elope or do the full shindig, planning a wedding with a short engagement season is NOT impossible! With some flexibility, professional help, and modern tools you'll be able to create an amazing wedding celebration.